How does this affect you if you want to holiday overseas this year? Well, the good news is that plans are in motion to keep the skies open as best as possible. And that's even in the event of the worst-case scenario for international holidaymakers - that we leave with no deal. The UK is building up bilateral air services agreements (ASA) with a number of countries to ensure minimal disruption, and the number's growing.
So you should still have some terrific options available for a great holiday. Here we'll look into what those options might include.
If there's a no-deal Brexit, which airlines will continue to run a regular service? Well, for a bit of light reading, head over to GOV.UK's guidance as to what happens to flights to and from the UK in the event of no deal.
Go transatlantic
Flights to the US and Canada should hopefully be free of disruption due to 'open skies' agreements signed with the UK in November 2018.
As obvious as it may sound, everyone should go to New York at least once. You've probably heard all there is to say about NY, so we'll just mention Clinton Hall, Bodegas, grilled cheese donuts… and leave it at that.
If you don't mind going a little further afield, we'd also like to suggest Vancouver. It's a cosmopolitan yet laid-back city, where stunning snow-kissed mountains plunge into the sea. If you want to unleash that adrenaline, it's within easy distance of slopes ideal for skiing and snowboarding… And you can take a dip in the ocean afterwards.
If you've got taking it easy more in mind, there are massive, serene parks where you can wander at your leisure. Then round off the day at a beachfront bar with some fresh fish and chips. Surely what holidays were invented for?
If you're going to the US, be sure to get your ESTA before you travel, and similarly the eTA for Canada. Not being authorised to travel could mean you're sent back from your arrival airport, even if you're just getting a connecting flight.
That's why we're all going to Iceland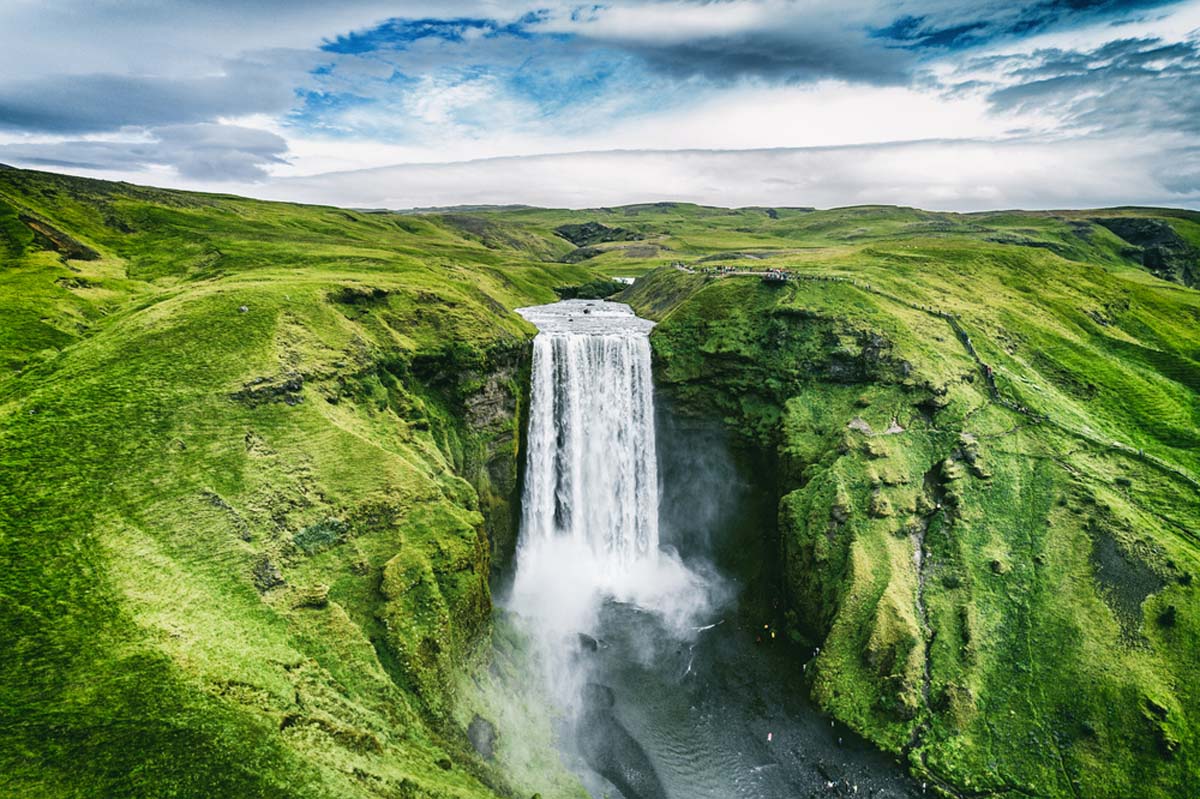 Flights to Reykjavik should also be unaffected. If you crave toasty geothermal springs, northern lights, and more gobsmacking scenery than you can shake a hiking pole at, you couldn't pick a better destination. Be prepared to coo at an abundance of volcanoes, waterfalls and staggering vistas.
You can get direct flights from London, Manchester, Glasgow and Belfast. And you'll thank yourself that you did.
A shopping sesh in Marrakesh
An ASA also exists with Morocco, which is a great place to dip your toe into Africa, but without a mammoth flight time. There are regular direct flights from London and Liverpool, clocking in at between three and a half to four hours. Plus it's never more than an hour ahead, depending on the time of year.
Flights to Marrakesh tend to be cheaper than Agadir or Casablanca. If you're a keen shopper and love to haggle, the souks of Marrakesh are a world-famous treasure trove. You're likely to be called some inventive names to get your attention and lure you into shops.
For further sensory overload, the massive Djemaa El Fna is the focal point of Marrakesh. After a drink on a roof terrace while watching the sun drop, head to this square, which comes alive with snake charmers, musicians and gorgeous street food. It's like a nightly festival, with wood smoke and pleasing aromas in the air, along with crackling atmosphere. You'll never forget it.
Turkey with all the trimmings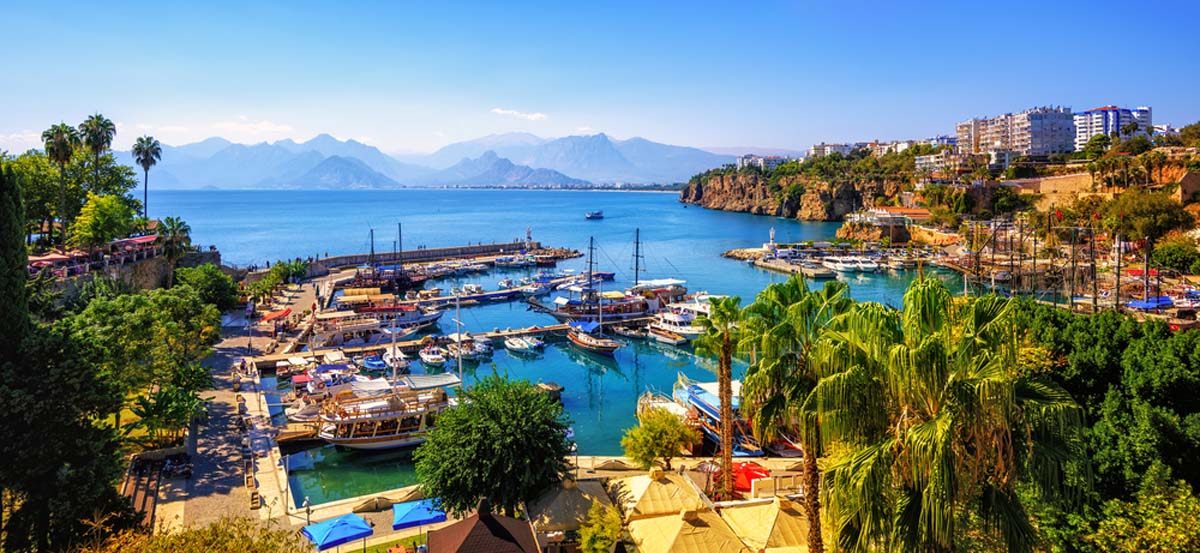 When choosing a destination, another thing to keep an eye on is those countries where sterling is strong. And since the Turkish lira has been performing poorly since the second half of 2018, it's been a popular destination for those who want to make their pounds stretch. Plus it's lovely and warm, so there's that.
Antalya is consistently popular resort town, and with good reason. Striking scenery meets the Turquoise Coast here in a dramatic fashion. There are ancient ruins such as Hadrian's Gate, waterfalls, and golden beaches where you can take a dip in clear, balmy waters. Take us there, please!
Don't forget your e-Visa if you're travelling to Turkey, by the way.
Go to the Emerald Isle
As part of the Common Travel Area, you'll be able to travel to the Republic of Ireland as normal. OK, so it's technically in the EU… But travel to Ireland should be totally uncomplicated. And it's one of the most fun places you can go, so why wouldn't you? With wonderful people, music and pubs wherever you go, it's just a short hop that will leave a long impression.
Stay at home with a staycation
Well… Not at home exactly. But one surefire way to avoid any potential disruption is to holiday within the UK itself, and take advantage of some of the great stuff on our doorstep that it's sometimes easy to overlook. Here are some of the best staycation destinations in the UK for a bit of inspiration.
What else can I do?
Booking a holiday that's ATOL protected - or ABTA if you're going by sea - will guarantee a full refund if your holiday doesn't go ahead. So that's flights, accommodation, any car hire or activities planned… Anything that's part of the package is protected.
Having a good travel insurance policy in place is also a smart move, and will cover a great deal of scenarios. Plus having an annual policy will cover you for as many holidays as you wish to take within 12 months, including domestic travel.