There's something about going on your travels that really encourages you to let your hair down. For those who aren't content laying on a beach all day. doing something a bit adventurous becomes that much more alluring. 
Luckily, Admiral covers a good range of adventure sports in its travel insurance as standard, with an extra premium payable to cover some of the more hair-raising stuff.
And here's our pick of the best adventure sports around the globe that you have to try at least once.
Snorkelling or scuba diving in cenotes - Tulum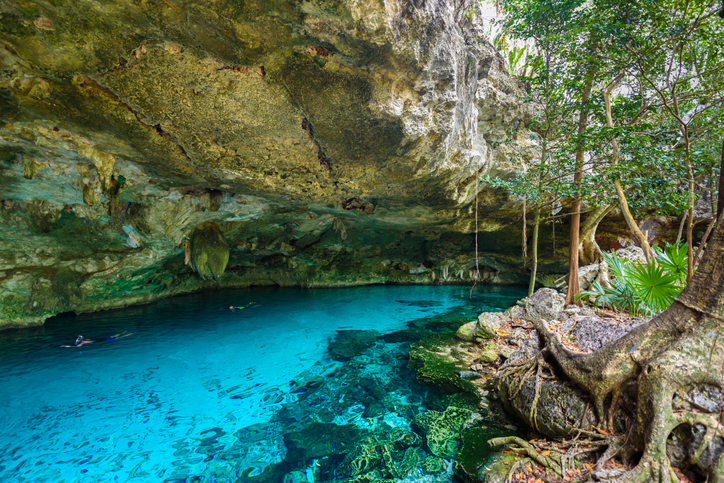 The Mayan Riviera on the east coast of Mexico is dotted with natural sinkholes - cave systems full of fresh water called cenotes. Everyone is welcome to pop in for a dip. But for the more adventurous, you can snorkel or go diving in the eerie underground pools.
It's best to go on a planned trip with a guide, so you can be kitted out with a wetsuit, torch, and an awesome knowledge of the honeycomb of caves. If you're not afraid of enclosed spaces (or bats), going to a cenote is an absolute must. 
Cover available: Yes, as standard.
White-water rafting - Baños de Agua Santa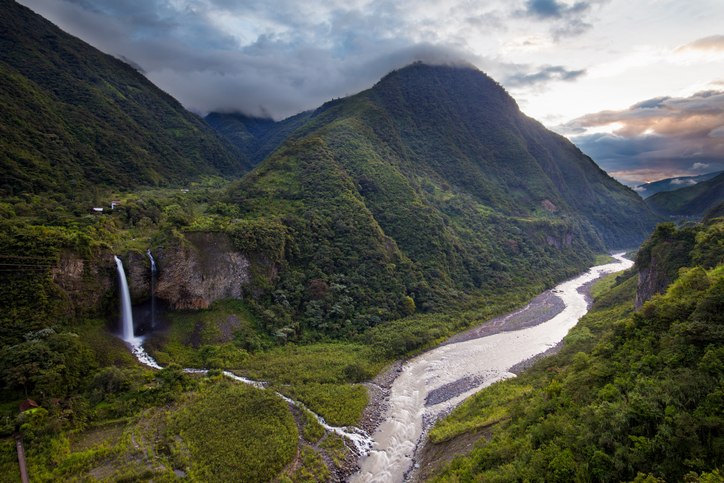 In Ecuador you'll find the gateway to the Amazon. And, much like with every natural phenomenon, humans are attempting to harness it. If you fancy half a day being tossed around rapids and waterfalls like a soggy ragdoll, then head to Baños. 
The bursts of adrenaline while surrounded by spectacular scenery might just make it all worthwhile.
Cover available: Hazardous extra.
Shark diving - South Africa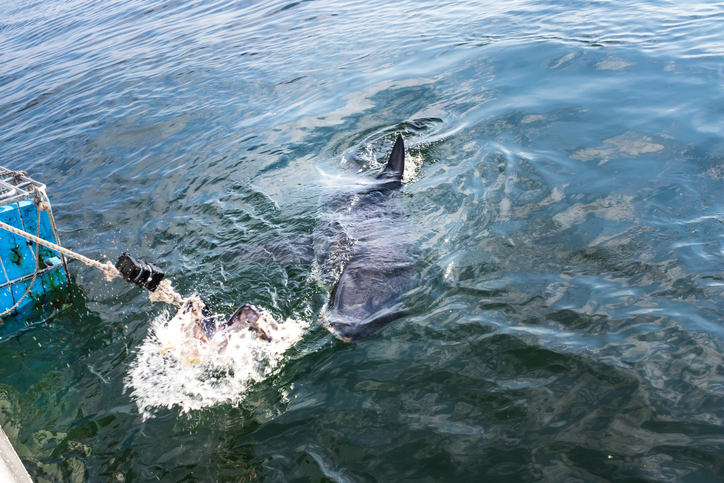 Want to see one of nature's most ancient and efficient eating machines up close? Then you're braver than us. There are plenty of options for shark diving in South Africa, although a particularly popular choice is the sardine run off the south-east coast. The phenomenon of sardines migrating to spawn between May and August brings with it a procession of hungry hangers on - a wealth of different sharks included. 
And if you want to get within shrieking distance of the ultimate apex predator, head to Mossel Bay off the Garden Route. This is one of the best spots for getting up close and personal with a great white - a truly magnificent beast capable of growing up to 20 feet long. If you've never peed in a wetsuit, here's your chance - you'll probably have no choice.
Cover available: Hazardous extra, unsurprisingly.
Tectonic plate diving - Silfra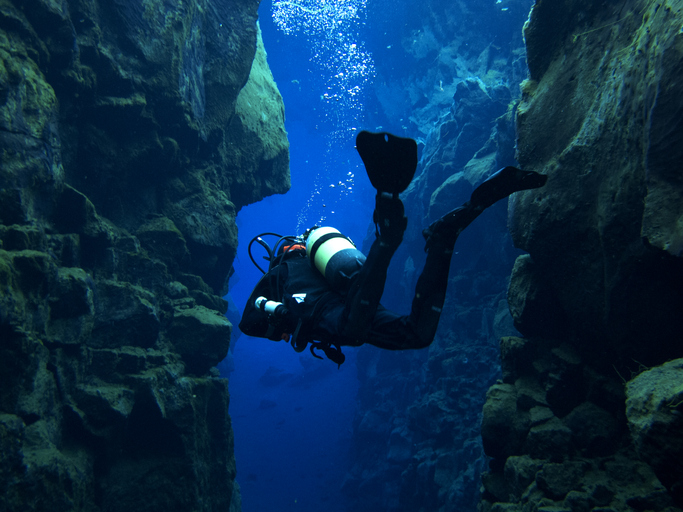 A fissure in Thingvellir National Park in Iceland, Silfra is the only place on the planet where you can go diving in the gulf between two tectonic plates. The North American and Eurasian plates are separating here at a rate of about 2cm per year, creating a scene of unparalleled beauty. The water is so clear and pure that you can see over 100 metres.
If you don't like going too deep, it's still absolutely dazzling for snorkellers. Plus it's incredibly cold, so you'll need a nice thick wetsuit.
Cover available: You can dive to 18 metres as standard if you're unqualified, or 30 metres if you are. Qualified divers can go between 30 and 50 metres with the hazardous extra premium. Snorkelling is covered as standard.
Surfing - Auckland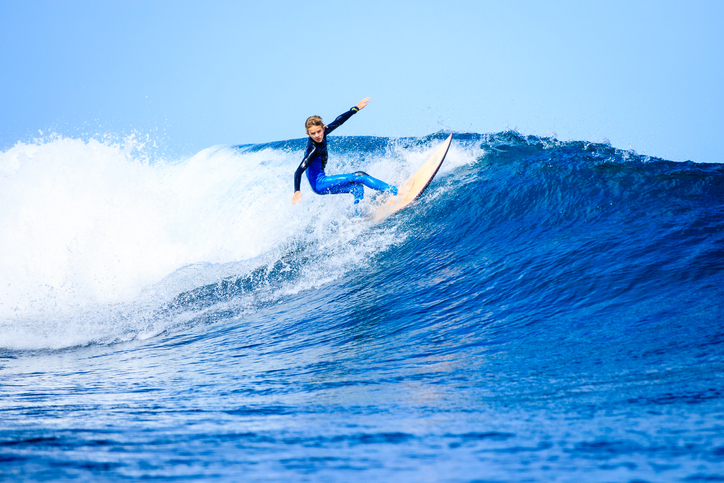 There are loads of great surfing spots dotted around New Zealand. If you're a beginner, there are a couple of great places to catch your first wave within an hour of Auckland town centre. 
Piha is claimed to be the most famous surf beach in NZ, and is a beautiful spot west of Auckland, overlooked by the impressive volcanic Lion Rock. The beach is also the focus of the reality TV show Piha Rescue, but don't let that put you off.
A little further up the coast is Muriwai, another beach with volcanic black sands. There's a friendly surf school and beach break for beginners, but good waves for those a little more battle-hardened over at Maori Bay. When not surfing, there's also a famous gannet colony here that's well worth a peek.
Cover available: Yes, as standard.
Paddleboarding - the Azores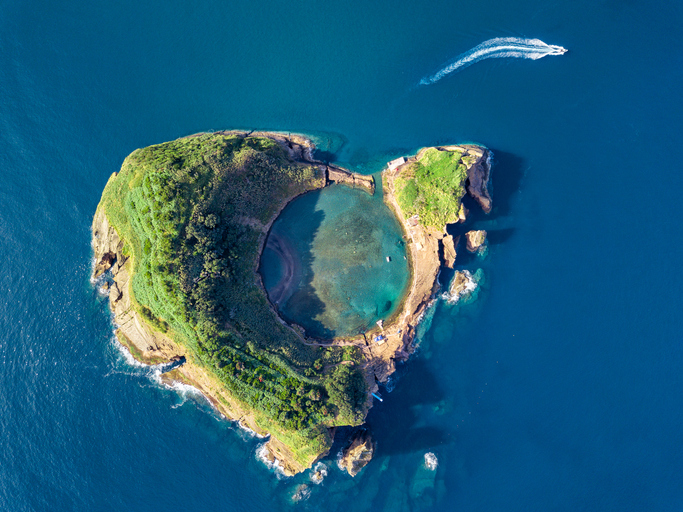 A bit more mellow and less of a steep learning curve than surfing, stand-up paddleboarding (SUP) on a lake is a great way to take to the water without fear of being toppled by a wave. And the Azores is an incredible place to do it. With its breathtaking volcanic crater lakes and legendary sunsets, this is a trip that's sure to leave its mark on your soul.
Cover available: Yes, as standard.
Jungle trekking and zip-lining - Monteverde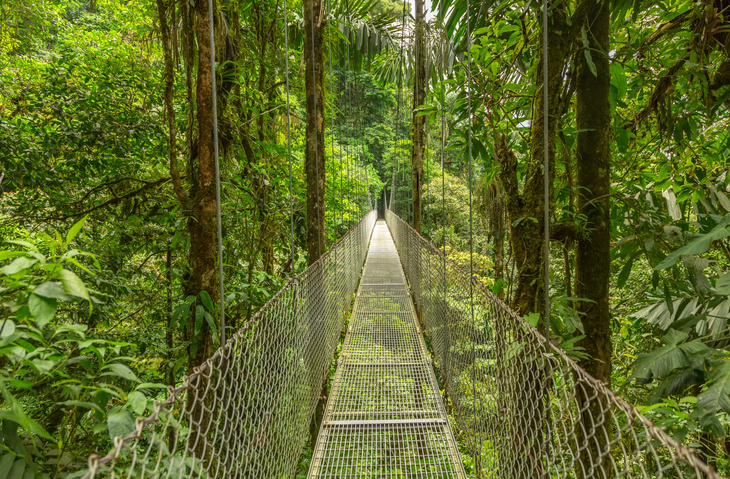 The nature reserve near Monteverde in Costa Rica is home to an absolutely stunning cloud forest. Here a system of suspension bridges web through the forest canopy, leading to some incredible trekking through the clouds+. The forest is verdant and lush, and rich with wildlife.
And if the canopy tour is too low-octane for you, then you can whizz through the treetops on a zip-line. Wheeeeeeee!
Cover available: Yes, as standard.
Canyoning and gorge walking - Utah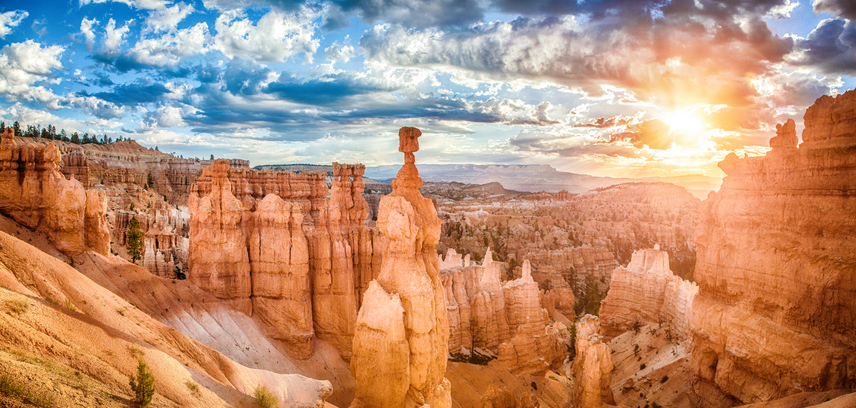 This is the ideal adventure sport for those who want to navigate waterfalls, gorges and huge rock pools. Equipped with your wetsuit, rope, helmet and buoyancy aid, you're going to end up scrambling, sliding down rocks, getting absolutely drenched… And having all the fun in the world.
Utah is the worldwide go-to for canyoning (or 'canyoneering' as it's known there), specifically the red rocks of Zion National Park. It's the perfect combination of heart-thumping adventure and breathtaking natural splendour.
Cover available: Hazardous extra.
Glacier walking - El Calafate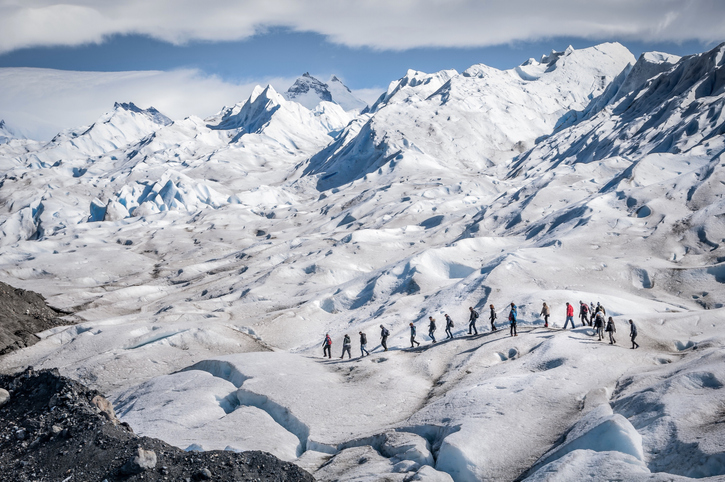 Around 50 miles away from the small (but increasingly popular) town of El Calafate is one of Patagonia's most impressive sights - the Perito Moreno Glacier. The glacier itself is massive - over 18 miles long, three miles wide at the mouth, and 70 metres high. 
It's cool enough just travelling to it and looking at it. The glacier's constantly cracking, and titanic 100-tonne shards fall off into the water causing whopping great waves - a process known as calving.
But for the complete experience, why not hop on the glacier and have a bit of a poke around? Trips range from 1.5 hour mini treks to full 11-hour excursions. 
The former requires no experience, and crampons will be provided for grip. The latter is quite the hike, and demands you be in pretty good shape - but you'll see all manner of awesome ice caves.
Cover available: Add on our Winter Sports Upgrade.
Horse riding - Transylvania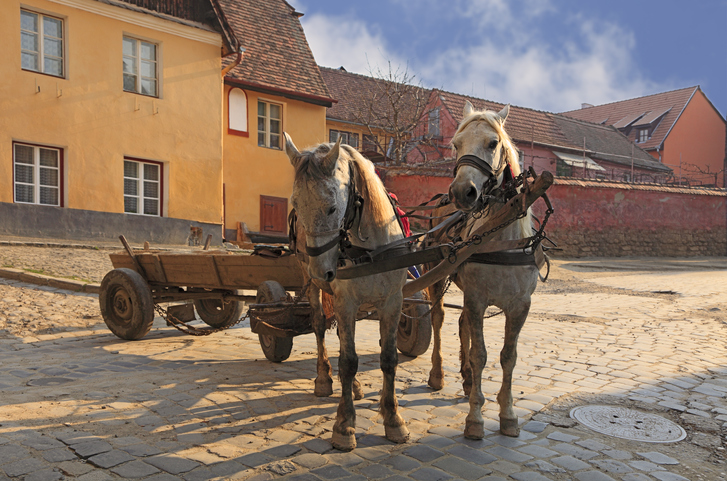 We don't cover driving stakes through vampires' hearts, but we'll cover horse riding through Count Dracula's back garden. There are loads of opportunities for enjoying the beautiful countryside on horseback in this region of Romania. 
Some trails go on for days on end, where you can spend the nights in bewitching lodges. So saddle up, and enjoy the undulating trails and medieval villages on offer.
Cover available: Yes, as standard.
Hot air ballooning - Yangshuo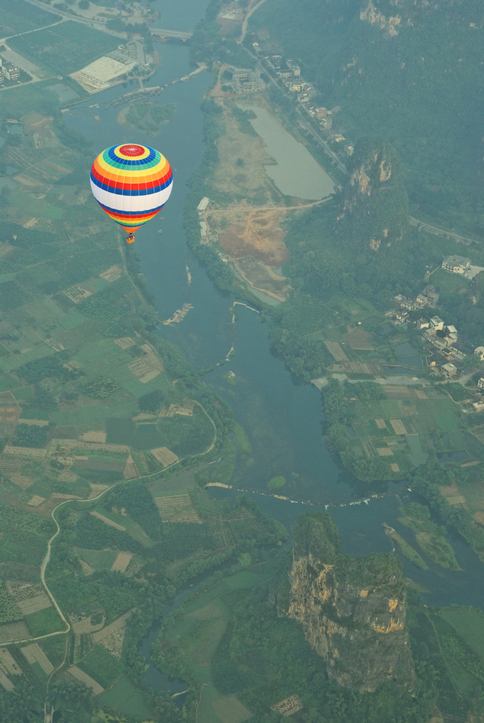 If you find yourself in Guilin in the south-east of China, you're in for a treat. The region is absolutely stunning, and possibly best experienced by hot air balloon. Yangshuo is a short bus or boat trip away, and when you get there, you can hop into a basket and float off into the sky. 
Here you can take in the vista of rice fields at the foot of spectacular and unusual mountain pinnacles. Then you can drift gently back to earth.
If you're afraid of heights, then you can also take in the area's splendour via a cruise of the Li River. 
Cover available: Yes, as standard.
Zorbing - Rotorua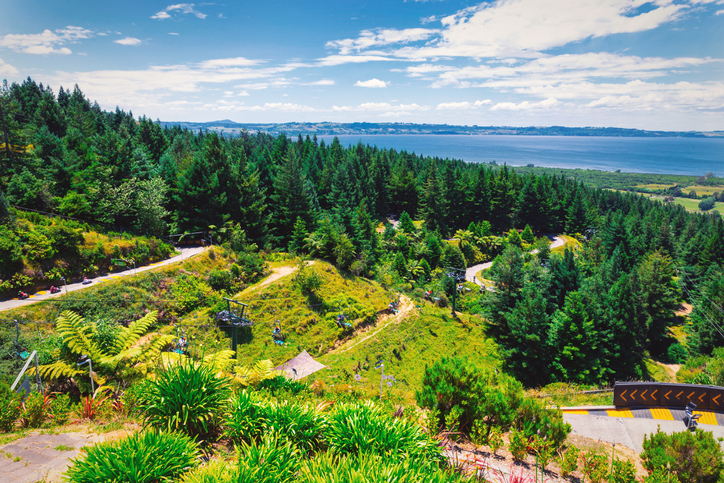 It's a dream come true for anyone whose sleep is permeated by visions of flopping around in a big bubble. There are plenty of places to go zorbing worldwide... But if you find yourself on the other side of the planet, Rotorua in New Zealand is its birthplace. And rolling down slopes in an oversized inflatable ball is more fun than it should be.
While in Rotorua, it's also well worth having a go on the luge, and then relaxing in a natural hot spring afterwards. And trust us - you get used to the eggy smell.
Cover available: Yes, as standard.
Finally, here's one we don't cover…
Volcano boarding - Nicaragua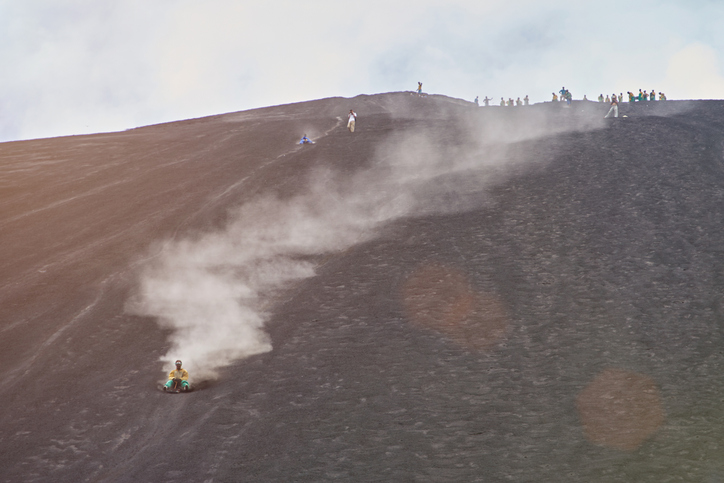 A half-day trip from Leon, this one will see you tearing down a volcano slope in a jumpsuit, whipping up black volcanic dust with your board. Extra points if you hurtle down the volcano with lava in hot pursuit.
Cover available: No chance!