Add in eco-shaming and 'flyskam' - the Norwegian word for shame of flying - in these environmentally challenging times, and it's clear we need to ditch the planes, trains and automobiles and explore the green, green grass of home instead. 
There's nothing like a UK cycling break to see the glorious countryside, improve your fitness and boost your eco-credentials. 
Getting on your bike for a few days or even a few short hours can be the perfect way to self-isolate from the comfort of your saddle, there's never been a better time to start exploring what's on your doorstep! 
The Ridgeway, Wiltshire
The 87-mile long Ridgeway is one of 16 National Trails, long-distance countryside journeys through the most beautiful landscapes in England and Wales. 
Running through the North Wessex Downs and the Chilterns AONB, the Ridgeway is said to be England's oldest road, following a route used by travellers, shepherds and soldiers since prehistoric times. 
Starting at Overton Hill, Avebury, the Ridgeway passes through chalk downland, secluded valleys and ancient woodland and is largely traffic-free. Note, however, that only the western half is open to cyclists, making a tough day's ride of 44 miles from Avebury to the River Thames. 
You might want to turn it into a two-day trip, allowing time to slow down the pace and enjoy sights along the way, such as the 3,000 Uffington White Horse, the oldest chalk-cut hill figure in Britain. 
Afan Forest Park, south Wales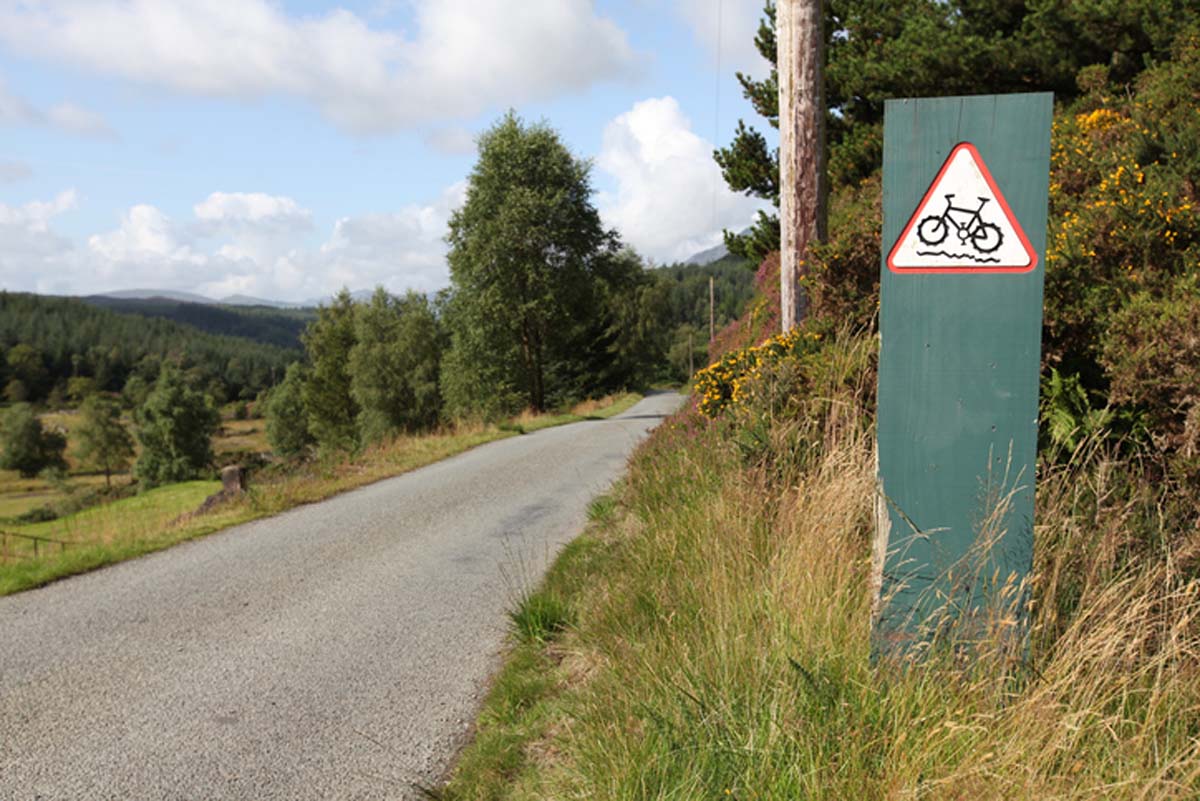 Popular with mountain bikers across not just the UK but Europe, Afan's Alpine-esque forestry belies the gritty appearance of the Port Talbot steeltown it sits above. It's an easy reach on public transport, as National Cycle Route 887 starts a short distance from the town's railway station. 
Once you're enveloped in the emerald valley, NCR 887 links with 80 miles of well-maintained trails that, thanks to their quality and variety, have earned a reputation among the best purpose-built mountain bike centres in the world. 
From tracks along the valley floor to demanding sections on remote hillsides, you won't want to miss Y Wal (The Wall) or the Blade Trail, which includes some of Afan's most technical sections. 
You can refuel at Afan Forest Park Visitor Centre's Trailhead Cafe or the friendly pubs and cafes a little further north in Glyncorrwg.
North Coast 500, Scotland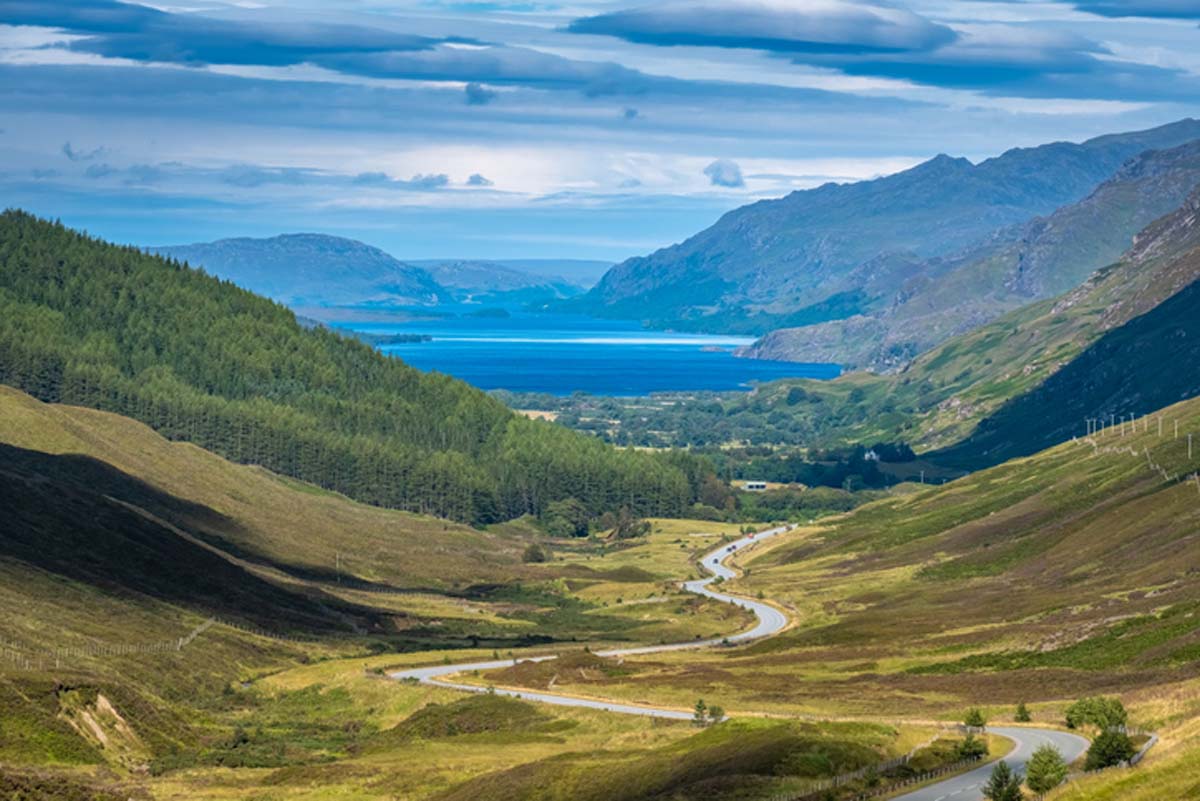 A popular road for a driving holiday - particularly with the campervan set - this long-distance route around the Scottish Highlands has become the ultimate challenge for cyclists, too. 
Offering some of the most breath taking scenery you'll see from the saddle, it starts and ends at Inverness and takes in Ullapool, Torridon and John O'Groats, via unending white sandy beaches and some of the best vantage points to enjoy the Highlands' long summer evenings, when the sun doesn't go down until almost midnight.
Completing the loop in eight days means an average of 62.5 cycling miles per day - but do note this is a gruelling circuit for all but the fittest and most experienced cyclists. 
Accommodation en-route can be sparse, as you'd expect in some of the UK's farthest-flung corners, but cycle touring or 'bikepacking' - carrying your kit and a lightweight tent with you - is an ideal option if you like the idea of pitching where you park. 
Kingfisher Trail, Northern Ireland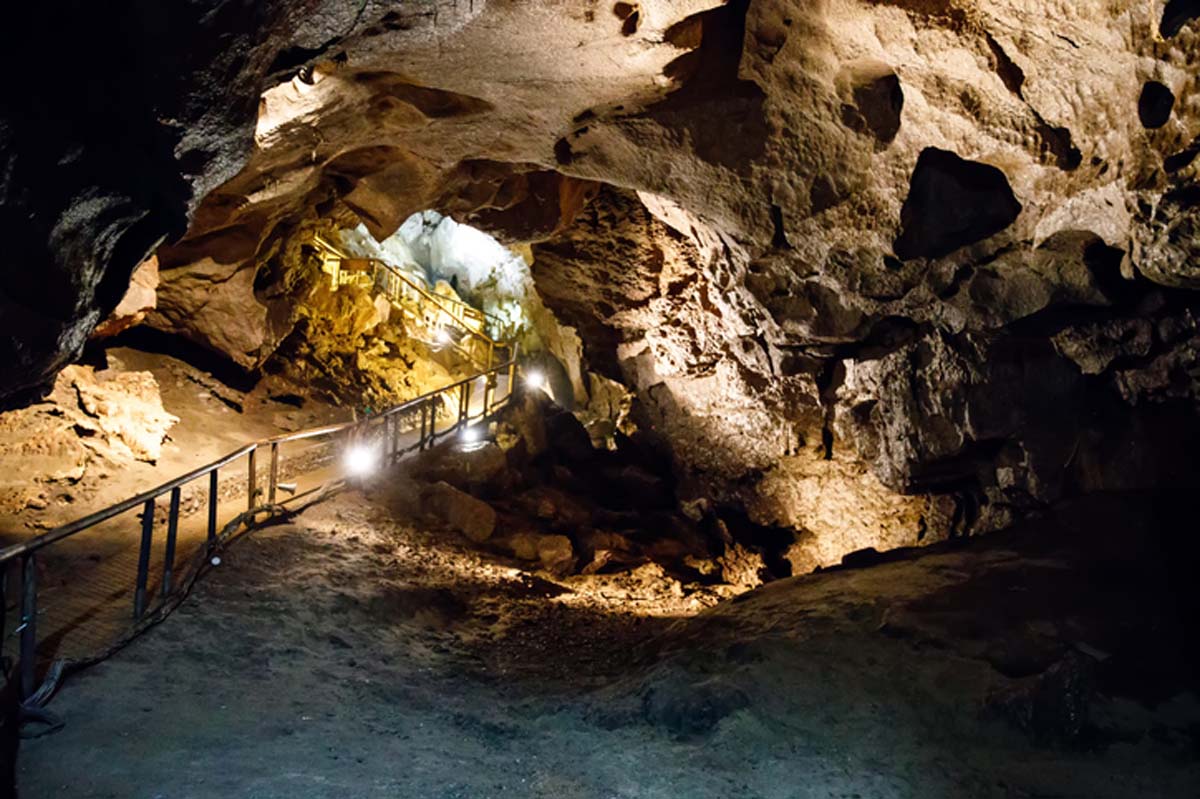 The first long-distance cycle trail in Ireland, the Kingfisher Trail is ideal for experienced riders, beginners and families. Stretching over the border counties of Northern Ireland and the Republic of Ireland, it covers almost 300 miles in two loops, which can be cycled separately or as a full figure of eight, depending on ability and time. 
Travelling mainly along quiet country roads, the route is named after the kingfisher associated with the area's tranquil lakes and rivers. Starting and ending at Enniskillen, the trail passes through the Marble Arch Caves UNESCO Global Geopark, an area of stunning landscape including the Fermanagh Lakelands. 
At the heart of the geopark are the Marble Arch Caves themselves, where you can swap the saddle for a subterranean boat ride through cave passages and walk past cascading waterfalls.  
Hadrian's Wall Cycleway, northern England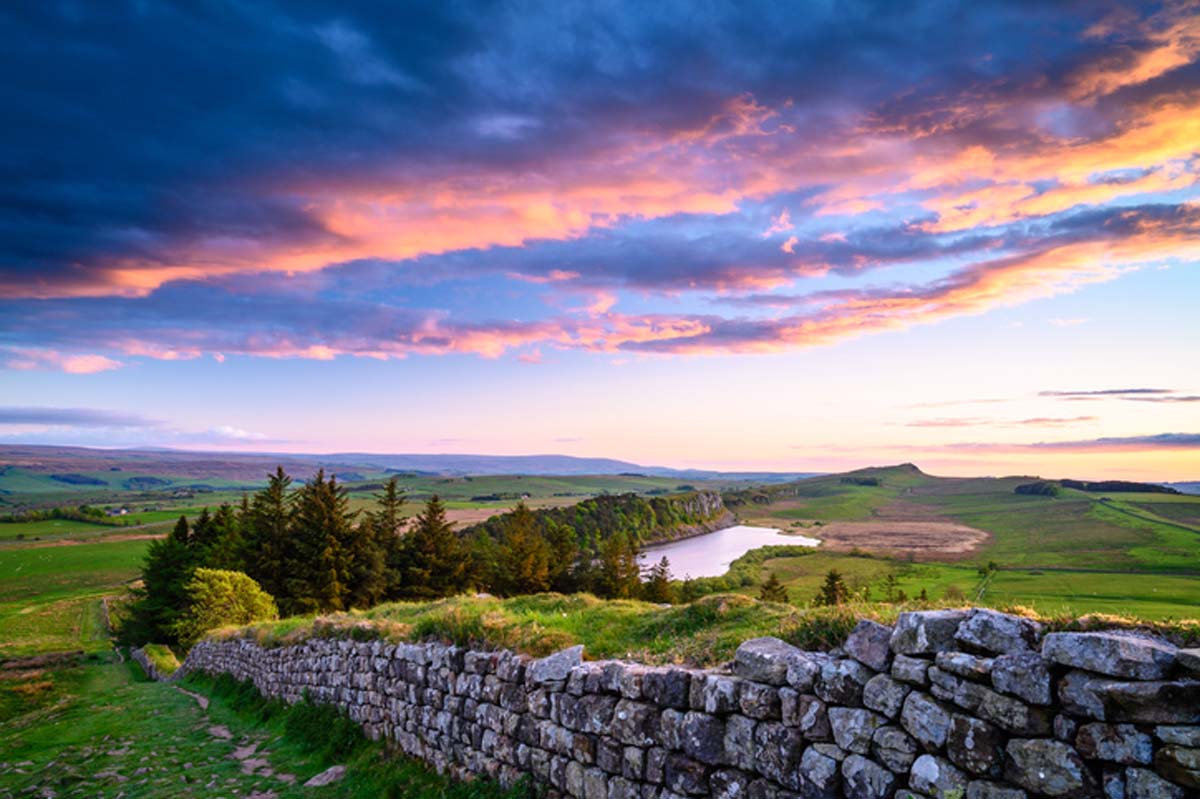 Cutting across the north of England from Cumbria to the east coast, Hadrian's Wall Cycleway is a blast through an UNESCO World Heritage Site and Britain's Roman past. 
While the wall itself is around 80 miles long, the cycle route (NCR 72) is more than double that, at just over 170 miles, curving north along the Cumbrian coastline before following the iconic Sea to Sea (C2C) route, said by Sustrans to be the UK's most popular challenge cycle path.
Usually completed west to east, starting at Ravenglass and ending either at the Roman Fort of Arbeia in South Shields or at Tynemouth Castle, the journey - which is largely flat along the coastal sections but with hills in the middle - usually takes experienced cyclists four to six days. 
Sustrans, however, also divides it into 10 shorter rides of between around 10 and 20 miles, making each section perfect for a day's cycling for those living nearby.
Camel Trail, Cornwall

This lovely 18-mile route is perfect for families - flat and largely traffic free, it's also popular with horse riders, walkers and wheelchair users.
Divided into three sections, each five to six miles in length, the Camel Trail follows a disused railway line along the Camel Estuary from Padstow to Bodmin. 
The Camel River and its tributaries have been given Special Area of Conservation (SAC) status, and it's a great stretch from which to spot otters, dormice, bats, kingfishers and marsh marigold.
Whether your two-wheeled mode of transport is a sturdy mountain bike, a slick road cycle or a tandem made for two, you'll want the right bicycle insurance. Ours automatically covers bikes up to £350 in and away from home when you take out contents insurance, while cycles over this value need to be listed separately. 
Read our jargon-free guide to bicycle insurance, which also includes tips on bike safety and theft prevention. 
Enjoying a staycation this year? Keep covered in the UK with our UK Travel Insurance