Holidays to the same places each year can get a little repetitive.
Despite the comforting familiarity of seeing the same people and going to your favourite restaurants, it can be exciting to think outside the box and venture somewhere you wouldn't normally go.
We've found some of the best alternative holiday destinations for you to plan your 2020 escape.
And don't forget to make sure you've got the right travel insurance for your trip – for example, a trip to the Netherlands is covered by our European Travel Insurance, but you'll need worldwide cover if you're heading to Uruguay.
1. Vienna, Austria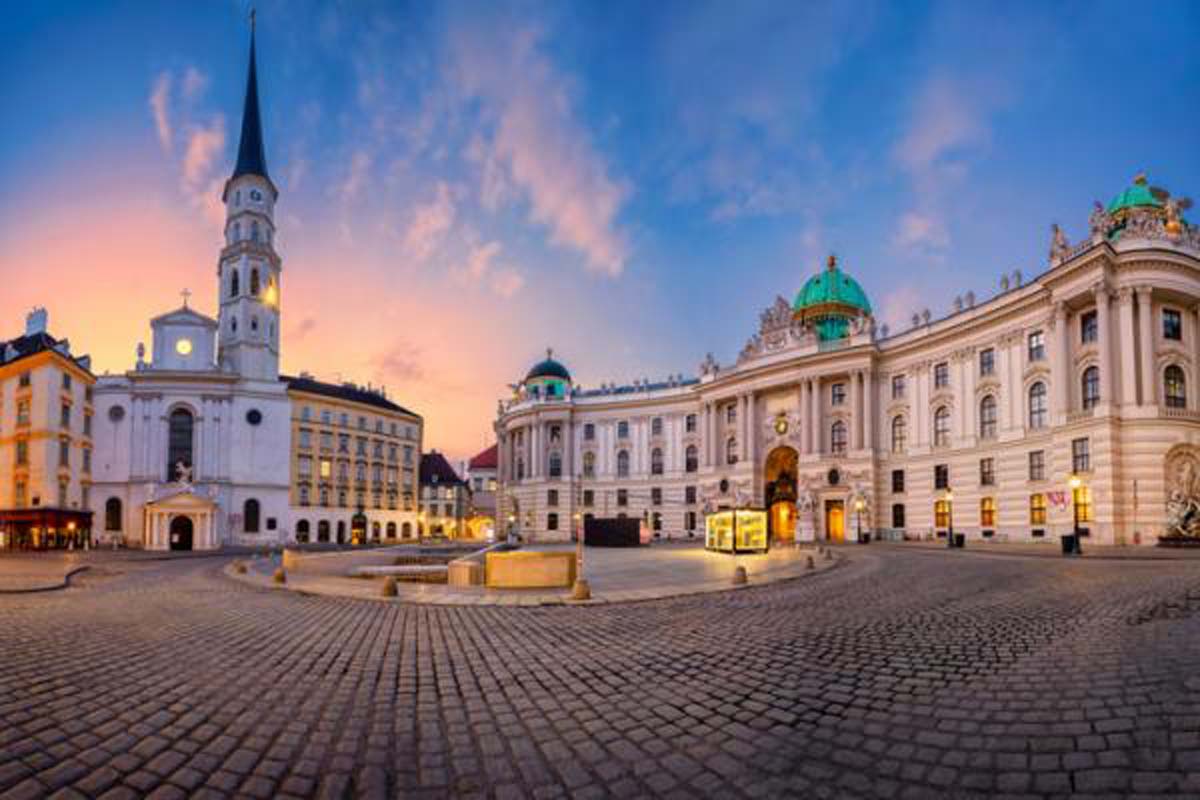 Great for: anyone who loves classical music, horses or Christmas
When? Mid-November and December for the Christmas markets, otherwise all year round
If you're looking for a sophisticated destination to soak up some culture, look no further. Classical music buffs love Vienna, a city which will be celebrating the 250th anniversary of Beethoven's birth in 2020. Like Mozart, Schubert, Brahms and Mahler, Beethoven lived here, and concerts of these great composers' music are regularly staged throughout the city.
Besides the music, there's the dramatic Baroque architecture, the many coffee houses serving pastries and cakes such as strudel and Sachertorte, and the Spanish Riding School, the only place where classic equestrian skills are still practised on famous Lipizzaner stallions.
And of course we can't forget Christmas. If you love the magic of the festive period, you'll love the Christmas markets in Vienna. If a traditional Christmas is your thing, try the Old Viennese Christmas Market on Freyung. Other great options include the market in front of Schönbrunn Palace, Vienna Christmas World on Rathausplatz and Art Advent on Karlsplatz.
2. Namibia
Great for: dramatic landscapes, wide open spaces and plenty of wildlife
When? June to September (this is the dry season, and maximum daytime temperatures are also a more manageable 20-30°C)
Often described as 'Africa for beginners', Namibia is a great place to start if you're planning your first trip to this huge continent.
The country's natural beauty is obvious, with highlights including the many conservation areas, the mountainous sand dunes of the Namib desert, Fish River Canyon and the eerie Skeleton Coast that's littered with shipwrecks.
And while you're exploring, it's also worth looking up – the lack of light pollution makes the abundance of stars easy to see.
If it's wildlife you're interested in, you won't be disappointed. The north of the country is particularly rich, with elephants, black rhinos and big cats in Etosha National Park. Damaraland and the Caprivi Strip are also worth checking out.
While the great outdoors is a big focus for a trip to Namibia, the capital Windhoek is worth a trip too. It can be divisive among travellers, with some finding it too 'Western', but it's a modern city with a great selection of restaurants and bars.
3. Basilicata, Italy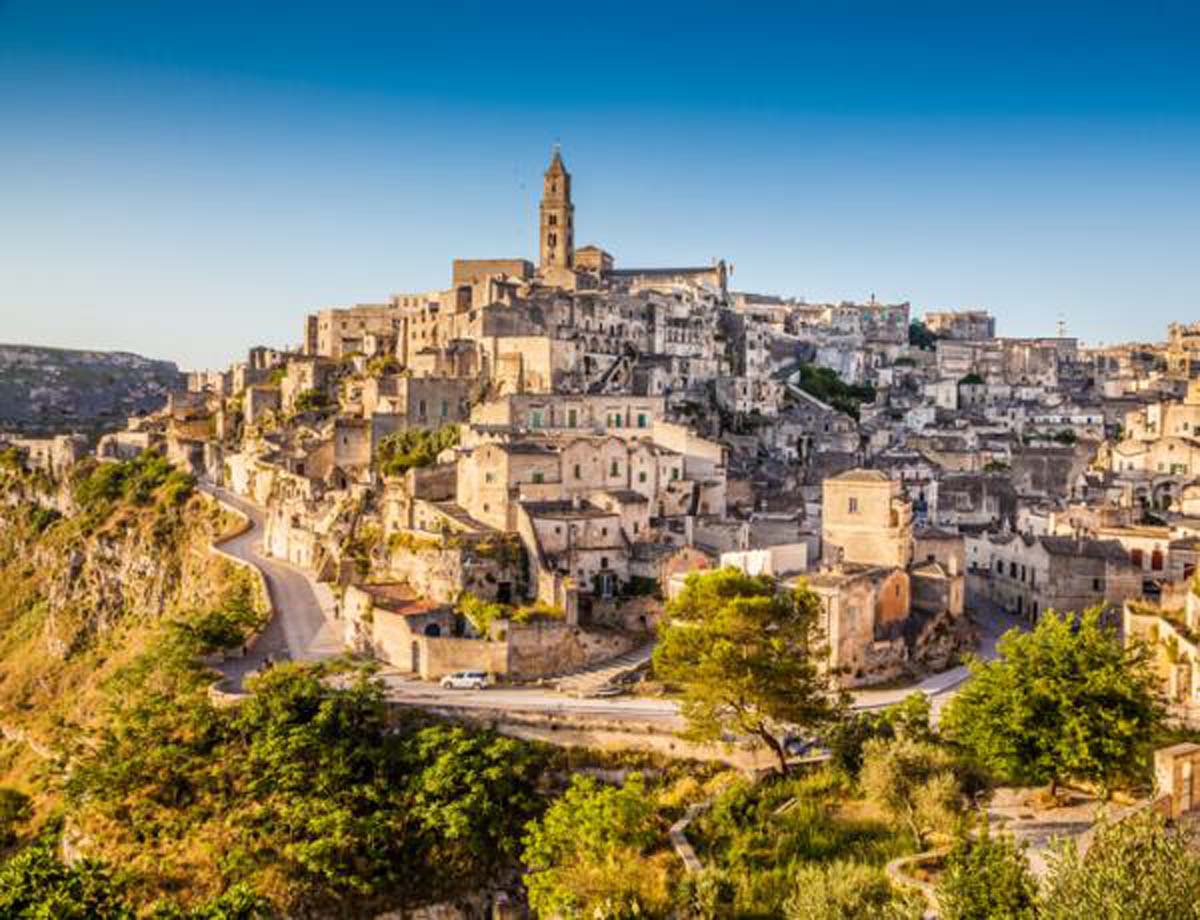 Great for: those who love Italy but want to see another side
When? All year round, but summer and autumn for the best temperatures and least rain
Basilicata is a mountainous, heavily wooded region in southern Italy, and a great destination for seeing a different side to a country that's familiar to many.
The city of Matera, a UNESCO world heritage site and European Capital of Culture for 2019, is known for its ancient Sassi cave dwellings, and the city will hit our screens in 2020 as a filming location for the latest James Bond film.
In the centre of Basilicata is the Lucanian Apennine mountain range and the National Park of Pollino, and if you're lucky you might catch a glimpse of wolves, otters and golden eagles.
The region also has two coasts. The Tyrrhenian Sea coast is sprinkled with small villages and rocky coves, with the town of Maratea perfect as a base for exploring the surrounding area.
The food is unassuming but tasty, with local delicacies including Lucanian sausages and a vegetable stew called ciammotta.
4. The Netherlands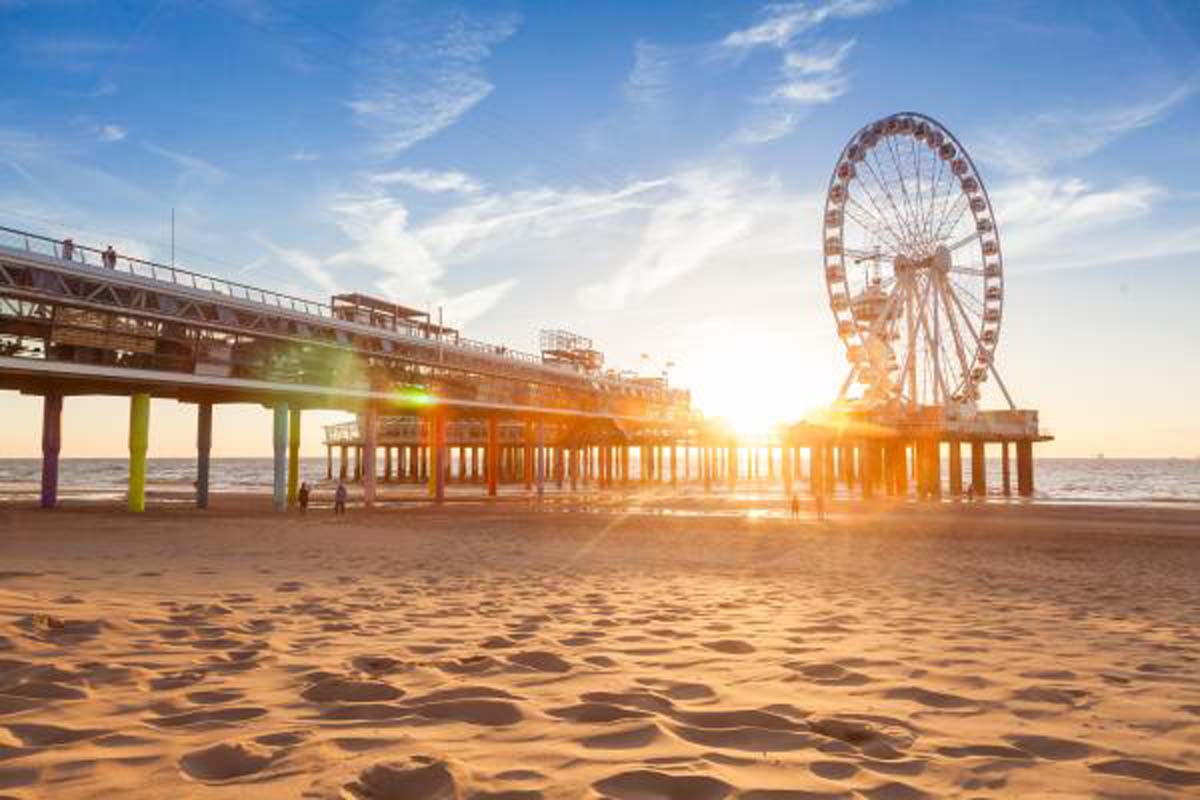 Great for: a combination of the historical and the ultra-modern
When? All year round, but spring is the time to see tulips in bloom
You might not think the Netherlands counts as a particularly alternative place to visit – after all, it's close to the UK and Amsterdam is a popular destination for weekend breaks.
But there's more to this country than Amsterdam, as lovely as it is, and that's what we want to highlight. And it's easy to get to from the UK – you can fly, take a ferry or catch the Eurostar.
So what's on offer? For starters, Utrecht, Delft and Haarlem are all lovely cities and easily reached by the country's public transport system.
There's a great mix of the modern and the traditional in the Netherlands – from the architecture, design and nightlife to the paintings of the Dutch Masters, the old windmills and the tulip fields.
If architecture is a draw for you, head to the Hague where you can see both royal palaces and striking modern buildings. And if you fancy heading to the coast, Scheveningen is a 15-minute tram ride away, with a sandy beach, pier and lighthouse reminiscent of a British seaside resort.
5. Uruguay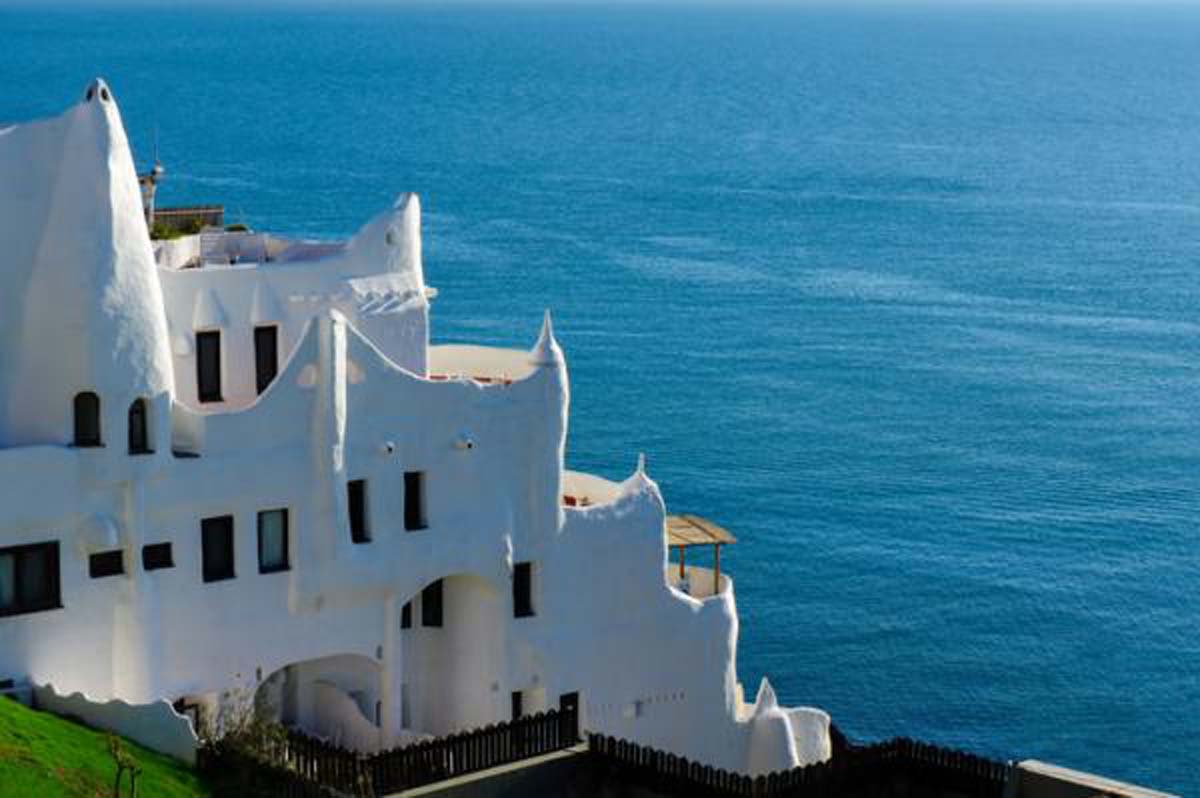 Great for: anyone who wants a perfect combination of cities, landscapes and steaks
When? October to March for the southern hemisphere's spring and summer
When you think of holiday destinations in south America, maybe Peru comes to mind, with the amazing Incan citadel of Machu Picchu, or perhaps Rio de Janeiro in Brazil for carnival. But have you ever considered Uruguay?
For a small country, Uruguay has lots to offer. The capital city, Montevideo, is situated by the River Plate and is a great place to visit. A couple of hours up the coast lies the UNESCO world heritage site of Colonia del Sacramento, which is also just 50km from Buenos Aires by ferry.
A short distance east of Montevideo is the glamorous beach resort of Punta del Este, where you can rub shoulders with the rich and famous during the day before hitting the clubs at night. While you're here, you might want to check out the eccentric Casapueblo hotel, which started out as artist Carlos Páez Vilaró's studio.
And let's not forget the food, which is influenced by the cuisines of Italy and Spain. Uruguay has many cattle estancias (ranches) where welfare standards are high, making for superb quality beef. Meat eaters shouldn't go to Uruguay without sampling a steak – you won't regret it. 
6. Georgia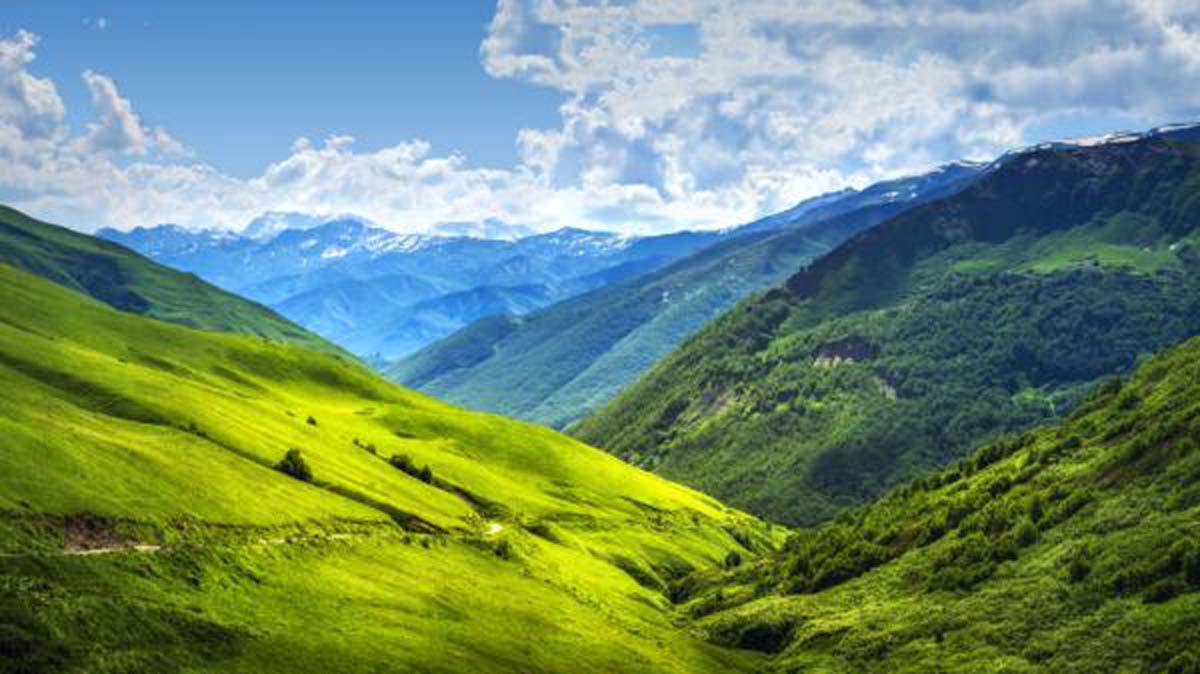 Great for: Lovers of wine and the outdoors
When? All year round, but skiers will want to head there in winter
With direct flights into the capital of Tbilisi taking around five hours from the UK, Georgia is a great alternative place to go on holiday. Tbilisi is a vibrant city, with cobbled streets and picturesque buildings alongside an increasing number of bars and restaurants.
Wine lovers are going to be especially happy if they head to Georgia, a country that claims to be the birthplace of viticulture and home to over 1,000 grape varieties. What's more, Georgian wine tends to be decent value and of a high standard.
If you're a fan of the outdoors, you should know that Georgia is 70% covered in woodland. There are also mountains in the northwest and more and more people are heading there for skiing holidays. Svaneti is a popular region for skiing, and it just so happens that cheesy mashed potato is a common accompaniment to meals in this area – perfect to warm you up after a tiring day on the slopes!