India is a country of contradictions: it's peaceful yet chaotic, it's relaxing yet tiring and it's filled with the friendliest people, yet you do need to watch your back.
If this fascinating country is your next holiday destination, here are the hints and tips I picked up on my trip to India.
1. Get used to the crowds and lack of personal space
India is a busy and bustling country, we all know that! I was expecting crowds in the cities but there really are crowds everywhere and these are crowds like you've never seen before!
But something I didn't expect was a cultural difference and that's the proximity of people. People stand so close to you! As a Brit who likes her personal space, it took a bit of getting used to. If you're standing in a queue, the person behind you will stand as close as they physically can.
2. Take a cross-body bag
Talking of proximity, this is one of the reasons why many people are nervous about pick-pockets when they visit India. Statistically, European cities are much worse for pickpockets, but the crowded train stations of India provide the perfect place for thieves.
My advice would be to travel with as few valuable possessions as possible and use a small cross-body bag for days out. When you're in crowded areas, hold your bag at your front so no one can get into it. If you prefer to travel with a small backpack, move it to your front in busy areas.
When going out for the day, I'll take little more than my debit card, a small amount of cash, my mobile phone and a bottle of water. The fewer things I have with me, the less likely it is I'll lose anything!
It's also useful to be aware that the majority of pickpockets are women travelling on trains with young children. They often work in groups and distract you by chatting to you and with the general chaos of small children!
3. Most people are friendly, curious and like to practice their English
Following on from my last point, don't assume everyone who wants to talk to you is a thief.
It's not uncommon to have people approach you for a chat. It's completely innocent and friendly as people are curious about you and want to know what you're doing in India. Not only that but many Indians love to practice their English and will be keen to brush up on their skills and check they're saying things correctly.
When this first started happening to me I was a typical, sceptical Brit. What did they want from me? Surely, no one is just friendly and wants to chat without asking me for something?
But many people really are just friendly so let your guard down and make time for a chat. It's a great way to get to know the locals and learn more about their lives.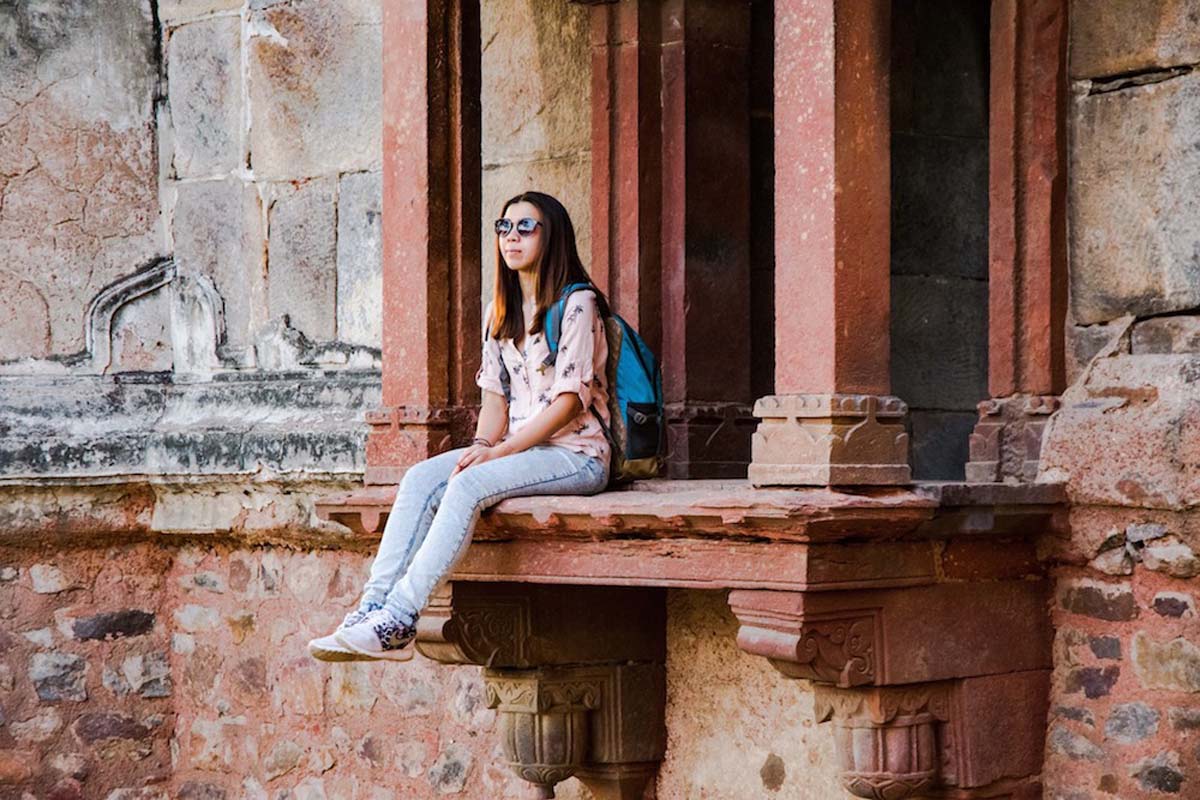 4. Indians like to take selfies with white tourists
You'll go through phases with this one. Initially, it's hilarious when an Indian family approach you to have a selfie together. You feel like a celeb as you smile at the camera and a short queue forms with eager selfie-snappers waiting for a photo with you. This is funny and you can't wait to tell your friends at home.
Then it gets irritating and you're not sure how to get out of this awkward situation without being rude. And finally, you learn to relax and have fun with it and take your own selfies too!
People aren't being rude when they ask to have photos with you. It's a cultural norm and, for many people, it's a novelty to see a white person. Be polite but firm if you don't want to have a selfie with someone and accept they'll probably take photos of you anyway if you say no. Personally, I was happy to pose with families and kids but would say no to groups of guys and giggly teenagers.
5. You won't get a chicken tikka masala!
The famous chicken tikka masala is a British favourite but it's unlikely you'll find it on the menus of an authentic Indian restaurant. In fact, it's unlikely you'll find anything you're familiar with from your local Indian takeaway as most of the dishes we have in the UK are heavily adapted to our palates. But don't worry, the food in India is delicious.
If you're arriving into a major city in India, I highly recommend taking a food tour when you arrive (I like to book tours through GetYourGuide or Viator). Try and book it within a day or two of arriving because the tour will introduce you to lots of authentic dishes and show you the best places to eat in the area.
Most food tours will take you to around 10 restaurants, cafés and food stalls and you'll sample a dish from each one. It's a great way to learn about the local culture through their food and you'll also get a guided tour and a mini history lesson too!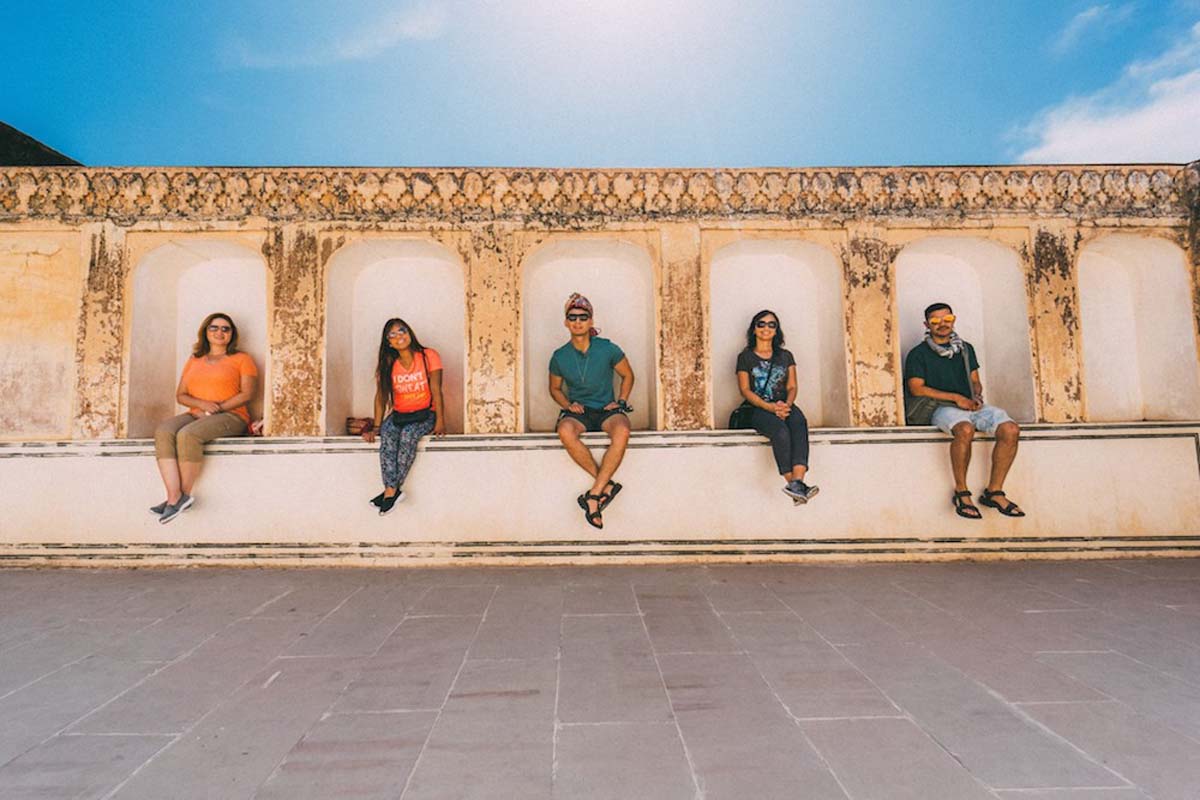 6. Travel slowly or take a tour
There are exceptions to every rule but, generally, people tend to travel very slowly or take tours in India.
There's so much to see and you'll feel like you could spend weeks there, exploring the best places to visit in India. Logistically, India isn't always the easiest country to travel around so you may find your daily itinerary doesn't exactly go to plan. You need to relax, go with the flow and accept you may need to spend an extra day somewhere or go somewhere you weren't planning to visit.
Alternatively, if you don't have time to travel slowly, I recommend taking an organised tour. The last time I visited India I had just two weeks' annual leave remaining at work, so I opted for a two week tour with Intrepid Travel. It was a small group of six people and our guide took care of everything! We did so many things I wouldn't have been able to do alone and our travel plans ran smoothly.
7. Never dismiss the Taj Mahal as a tourist trap
This was a mistake I made as I thought the Taj Mahal was an overhyped building packing to the rafters with tourists. Wow, I was wrong. Of all the places to see in India, the Taj Mahal is the most incredibly majestic place I have ever visited. I was spellbound by the way the light bounces off the shimmering white marble and fascinated by the love story behind the famous mausoleum.
I highly recommend arriving early at about 5:30am. The gates open at 6am and an early entry won't guarantee a crowd-free experience but this your best bet! Allow yourself plenty of time to explore, take photos and soak it all in.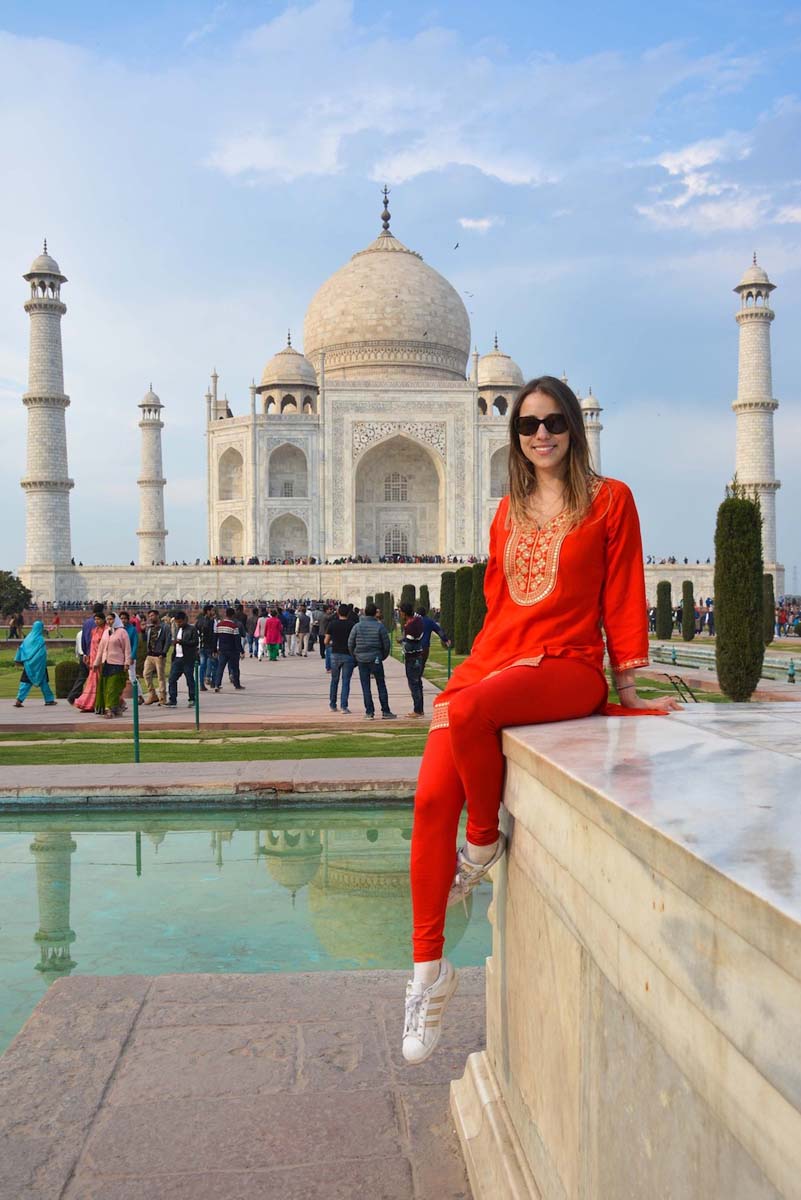 8. Ladies, cover up
I recommend wearing loose trousers, midi skirts, tops that cover your chest and shoulders (a simple t-shirt is perfect) and a lose scarf for some extra draping. Not only is it extremely inappropriate to wear short skirts or shorts but it's also going to bring a lot of unwanted attention. You don't need to wear frumpy clothes, hot clothes or be covered from head to toe, but I recommend covering up from your shins to your elbows.
9. Don't be scared, but do be cautious
There's no need to be scared when travelling in India. The media portrays the worst of the worst, but it rarely gives a voice to the thousands of tourists who have a wonderful experience.
But, like most countries, you do need to be cautious. Make sure you have up-to-date travel insurance, watch out for thieves, dress appropriately and research the cost of things so you don't get ripped off!