With spring well on the way, many of us are starting to think about summer travel plans and what types of holidays we want to go on. 
Despite some travel restrictions easing and destinations becoming more accessible this year, travel abroad can still be challenging and involve a lot of planning and preparation. We're still very much navigating our way through an unpredictable travel landscape and knowledge is key in 2022. 
Governments across the globe are now starting to change their approach to the pandemic, treating it as a manageable part of everyday life. This should mean that travel comes surging back in 2022 as demand is expected to soar after two years of restrictions. 
The latest research from the World Travel & Tourism Council (W.T.T.C.) shows that as the world finally begins to recover from the pandemic, the Travel & Tourism sector's contribution to the global economy could reach $8.6 trillion this year, just 6.4% behind pre-pandemic levels. It seems like people are gearing up for a long-overdue holiday this year.
With travel on the rebound, it's a good time to consider what the latest trends are? Every year in travel has its own unique set of trends, emerging destinations and hot topics, this year will be no exception.
With 2022 set to be the year that travel makes a comeback, here are some of the hot travel trends to look out for.
The return of long-haul flights
The age of the staycation might start to slow as more destinations open up around the world. While aviation experts expect long haul flights to take a few years to fully recover, many airlines are adding new routes and reviving established ones.
Several long-haul destinations that have been closed off to travellers, such as Australia and New Zealand recently announced that they will start opening up to fully vaccinated international arrivals, so we can expect a jump in long haul bookings this year. 
You'll still need to check the latest entry requirements in 2022 before flying internationally as many destinations will continue to have rules and restrictions in place.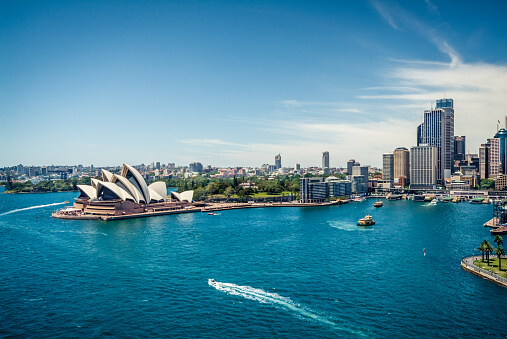 Booking with a travel agent 
Travel restrictions are still making travel planning tricky in 2022 especially if you are booking travel products with multiple travel factors, such as cruises or tours. Add in constantly evolving rules and regulations as well as vaccine and testing requirements and you can soon start getting lost in travel complexities. 
Booking with a trusted travel agent can help ease the stress of travel planning and add in a layer of assurance and expert knowledge. A recent report by Travel Trade Association ABTA showed that people are 30% more likely to book with a travel professional now than before the pandemic. Consumers it seems are seeking out travel advice they can trust this year and need that extra layer of security. 
Good travel agents are likely to have extensive contacts with destinations, cruises, tours safaris and hotels. By booking with an agent you can take advantage of their cultivated industry relationships to secure the best deal for your trip. 
City breaks
The last two years have seen holidaymakers opt for space and access to the great outdoors, but this could be changing soon. Classic city breaks are set to return in 2022 as restrictions ease and travellers feel more comfortable in crowded spaces. 
Festivals, concerts and sporting events coming back may also be driving visitors back to cities, as well as airlines increasing capacity as restrictions rollback. This year is the perfect time to rediscover our love of cities and once again explore culture, art, shopping, nightlife and dining. 
Travel lovers appear to be keen to explore some of the most iconic cities this year with Paris and London being two of the top searched city break destinations according to Scott's Cheap Flights, a website and newsletter that tracks flight deals.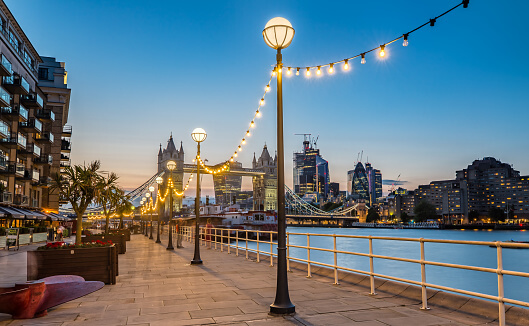 All-inclusive holidays
The all-inclusive is enjoying a comeback as travellers seek out hassle-free holidays in the sun. After two years of complicated travel rules and restrictions, booking a relaxing trip that has bundled up the costs into a single up-front price can be tempting. 
Packages and cost can vary but many will offer flights, accommodation, food, entertainment and transfers all included in the price. There's something to be said for having all your holiday needs in one location to reduce the stresses of travel.
For travellers on a budget, all-inclusive package deals can be the most cost-effective way to travel as there are many deals to be had, especially outside of peak times. The best way to get a great deal is to book through an agent or trusted travel company or browse price comparison sites if you're going to book it yourself. 
There's also a huge amount of choice when it comes to all-inclusive trips, family, luxury, budget and adult-only resorts can all be considered when picking the holiday that's right for you and your group.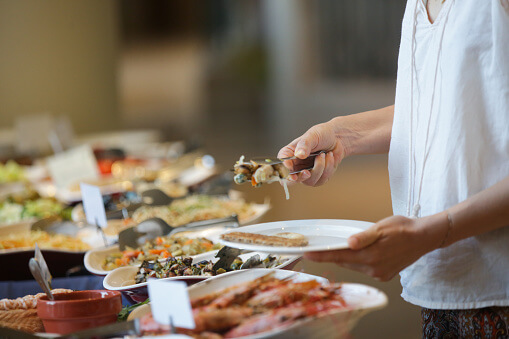 Sustainable travel
The importance to consumers that their holiday is eco-friendly has grown massively in recent years. Sustainable travel has been one of the major buzzwords in the industry in the last ten years as travellers expect trip providers to have eco-credentials that go beyond hollow promises.
Slow travel, rail holidays and low carbon trips are increasing in popularity and 2022 could be the year when eco-travel goes mainstream. Consumers are now looking for B-corp certified travel companies, and carbon-neutral travel providers as well as considering how to have a positive impact on the destinations they're visiting. 
Travellers booking a holiday in 2022 are also likely to be thinking about how sustainable their accommodation is, prompting providers to take action. 
Hospitality companies such as IHG Hotels & Resorts have started introducing initiatives and solutions to reduce the environmental impact of their hotels, including reducing their energy, water and waste. 
Road trips 
The classic road trip is still expected to be popular in 2022, especially with travellers sticking to domestic travel. With car hire rates still hugely on the rise, many people are doing DIY road trips in their own vehicle, or hiring camper vans to save on accommodation costs. 
The pandemic forced many hire companies to sell their fleet to survive and they are now having trouble restocking cars to keep up with demand. This has of course led to rising hire costs that show no sign of slowing in 2022. 
Consumer magazine and website 'Which' recently reported that some last-minute bookers are paying more than five times the average pre-pandemic rate to hire cars on their travels. 
However, data compiled by Outdoorsy suggests that many people are still considering RV and campervan travel in 2022, despite the cost. In a survey they conducted, 91 percent of respondents said they are planning to take a road trip in 2022 and 83 percent were looking to take their holiday via an RV or campervan.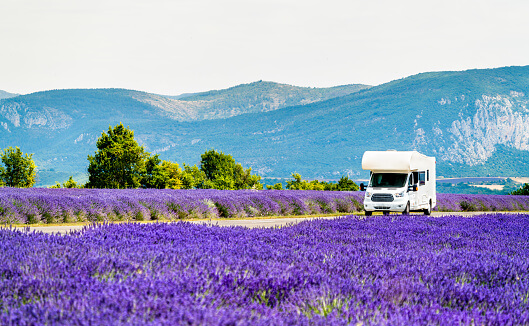 Bucket list travel
2022 is the year of the travel blow-out! With a high number of frequent travellers having saved money the last two years due to a lack of travel, they now have big dreams and big budgets. 
While people will still be heading to holiday favourites such as Spain, France and Greece, many will be seeking out new adventures and destinations they haven't visited before. 
Booking trends reported by travel companies including such as Jet2holidays, TUI and Travelbag also suggest that holidaymakers are looking to treat themselves on their next break with an increase in luxury destinations being booked and upgrades purchased. Bucket list destinations such as The Maldives, Dubai and South Africa are providing to be popular, while big-ticket experiences like climbing Mount Kilimanjaro, trekking the Inca Trail and searching for the Northern Lights are having increased enquiries in 2021.
ABTA's Holiday Habits research 2021 and 2020 point to consumers being more adventurous than ever as well with 37% of respondents saying they're likely to visit a country they've never been to before. 
Adventure travel company G Adventures is also reporting that expedition experiences to the Arctic and visiting the Galapagos are among their popular trips. 
Pet-Friendly Travel
Pet ownership in the UK alone has had a massive increase since the start of the pandemic. Pet Food Manufacturers' Association suggests that around 3.2 million households in the UK acquired a new pet during the pandemic. 
The shift towards domestic travel and destinations that can be reached by car, has led to many people taking their dogs on holiday with them. 
Increased dog ownership, in particular, is still having a big impact on travel choices in 2022, with new owners searching for suitable pet-friendly holiday destinations this year according to search trends reported by Google. 
The rise in demand for dog-friendly holidays has promoted my travel companies and accommodation providers to consider how they can best cater to pet owners this year and in the future? We can probably expect to see an increase in pet-friendly hotels, cottages and campsites as well as dog-friendly activities and experiences.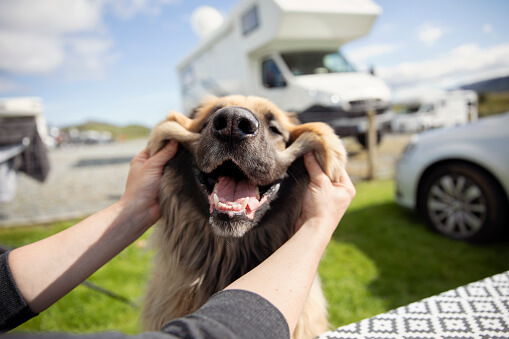 Having comprehensive travel insurance
Robust travel insurance has always been important for trips but add in a global pandemic and it's more vital than ever in 2022. 
With rules and restrictions still subject to rapid change, understanding your travel insurance needs and picking the right policy, is a huge part of travel this year. 
Comprehensive travel insurance should cover you for inconvenient or stressful situations that can happen when abroad, such as theft of personal belongings or accidental injury and medical emergencies.
Terms and conditions need to be fully understood before you buy insurance coverage to make sure you have the right policy for your trip and your needs. Especially in the age of Covid-19 and the complications, it can bring. 
Some insurers, including Admiral, offer a range of policies including to suit different travellers including Single Trip policies that cover one trip up to 365 days and Annual Travel policies that cover you for 12 months. 
They also have upgrades for cruise insurance and winter sports holidays with specific terms designed to suit these travellers.
When travel planning in 2022, make purchasing insurance one of the first steps and ensure that you and your loved ones are properly protected and have peace in mind for your adventures.