Packing light is a skill that has taken me a long time to master! I used to be one of those girls you see at the airport with enormous suitcases, struggling to lift it on to the conveyor belt and shamefully removing heavy items when their case is inevitably overweight.
After 10 years of frequent travel I've finally managed to crack this over-packing habit and I'm proud to say I usually pack very light.
I love the ease and freedom that comes with a small, lightweight suitcase. Travelling light can save you time and money so here are my tips to make it easier and faster to pack your case for any trip!
1

.

What will you really be doing on holiday?
The best advice I can possibly give to help you pack light is to think about what you'll actually be doing on holiday. If you're really organised, you might even want to write out a draft itinerary for each day. When you know what you'll be doing it makes it much easier to plan your outfits.
If you know you'll probably spend five days lazing by the pool, two days sightseeing and have two nights out then it's much easier to pack accordingly. You'll know you mostly need swimwear, two casual outfits and two going out outfits and you're almost done!
2. Take a smaller suitcase
This seems far too obvious to include on a list about packing light but trust me  – this can make all the difference. If you're serious about packing light, take a smaller suitcase!
If you take a large suitcase you will fill it and probably with things you don't need. It's too tempting to fill the space so avoid temptation and take a smaller case!
3. Start with a list
This is my top tip to pack quickly – write yourself a packing list!
When I don't have a list, I dither about for hours pondering over every packing decision, putting things in my suitcase, taking them back out and generally procrastinating! If you write yourself a list you simply need to rummage through your wardrobe, find all the items on your list and pop them in your case.
Travel Hack Tip: Don't be tempted to stray from the list! We've all been there – you're searching for your red dress when you find that cute blue t-shirt you love so you pop it in your case and before you know it you have enough clothes to keep you travelling for a month!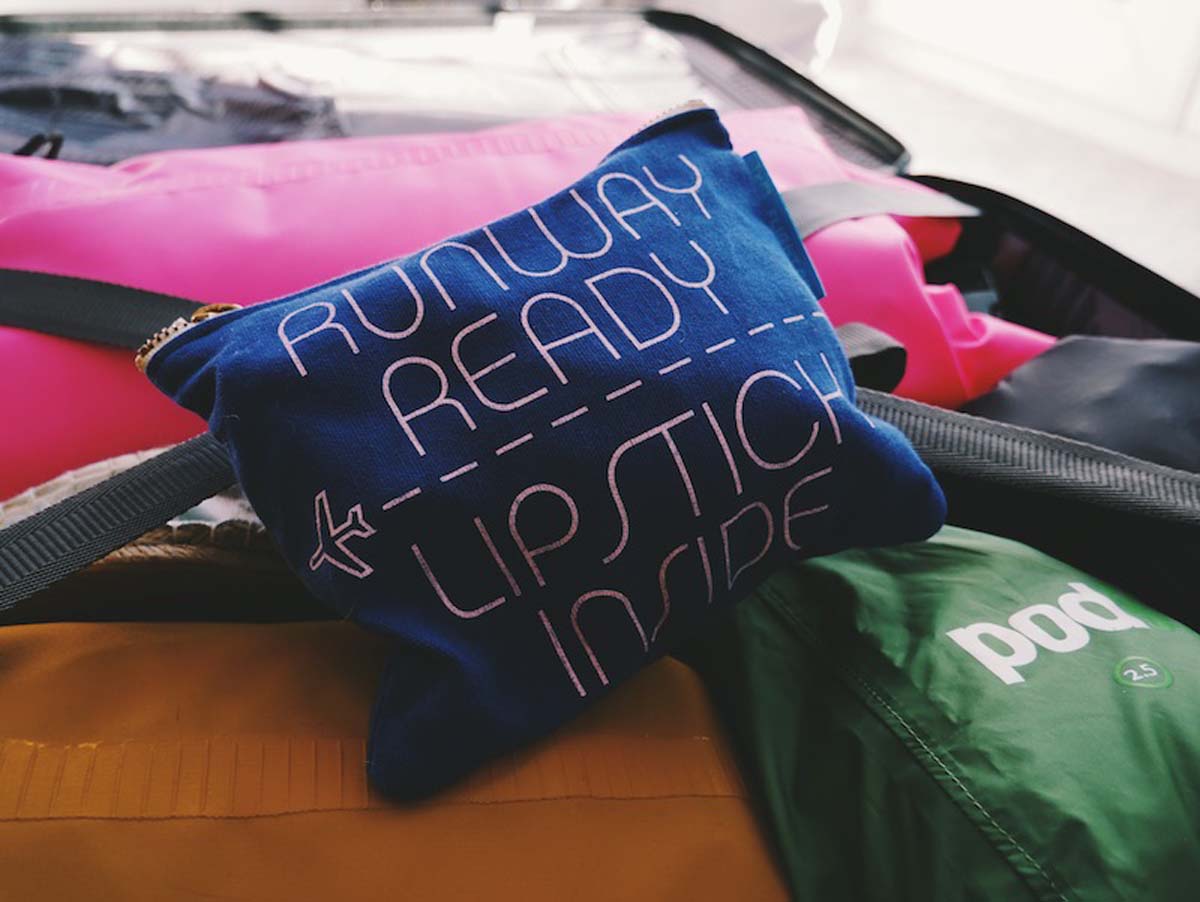 4. Plan your outfits and try them on
Don't pack anything until you've tried it on as a whole outfit.
Planning your outfits ensures you don't pack anything that won't match anything else and will stop you adding 'emergency items' to your case. If you're going away for five days and you've got five perfect outfits then you won't feel the need to keep adding extra clothing to your case.
5. Keep shoes to a minimum
One of the biggest, bulkiest and heaviest items in your case will always be your shoes. My solution? Don't pack any.
Find a pair of shoes that will work in every situation and make sure they're comfortable!
If I'm going somewhere warm then I'll pack a pair of sandals than can take me from the beach to a nice wine bar and that's all I need. For a winter city break I'd make do with a pair of comfy boots and for a summer city break I'd be living in stylish trainers.
If you need to pack two pairs of shoes, just make sure you're wearing your bulkier ones on the plane to keep your luggage to a minimum. If you're taking killer heels, pack small items inside the shoe for an efficient use of space and to ensure your shoes keep their shape.
6. Invest in the perfect jeans

…
…Or trousers or skirt or dress.
For me, it's jeans. I'm a jeans girl and I'll wear jeans in every possible situation so it's no surprise I'll wear jeans most days while I'm travelling. In fact, I've been known to take a four-day city break with nothing but one pair of jeans and a few tops.
Jeans are so perfect for travelling because they can be dressed up or dressed down, they're comfortable and warm and, here's the best part, no one really notices them.
I often travel with just black skinny jeans and I can wear these with a simple white t-shirt, a sparkly sequin top, a cosy knit, a bold statement top, a strappy velvet number… You know what I'm saying – they go with anything and can be worn in almost any situation.
Find your one item that can be worn whenever and wherever and you'll travel with it forever!
7. Use packing cubes
Have you ever tried using packing cubes to help you pack more efficiently?
Almost everyone I know who has tried packing cubes has become a convert and won't travel without them. Packing cubes come in many different forms but they're essentially small bags you use to separate your items.
I usually travel with four packing cubes: one for underwear, one for tops, one for bottoms and one for accessories. I then have my toiletries and makeup in a wash bag so everything in my case is neatly organised into its own compartment.
I love the way they help you keep your suitcase organised, but packing cubes also stop you overpacking. If you have one small packing cube for your tops, you can't sneak extra tops in because they physically don't fit!
Packing cubes are also great if you're using one suitcase between two people or the whole family. Each family member can use a large cube so they can easily remove all their items when you reach your destination.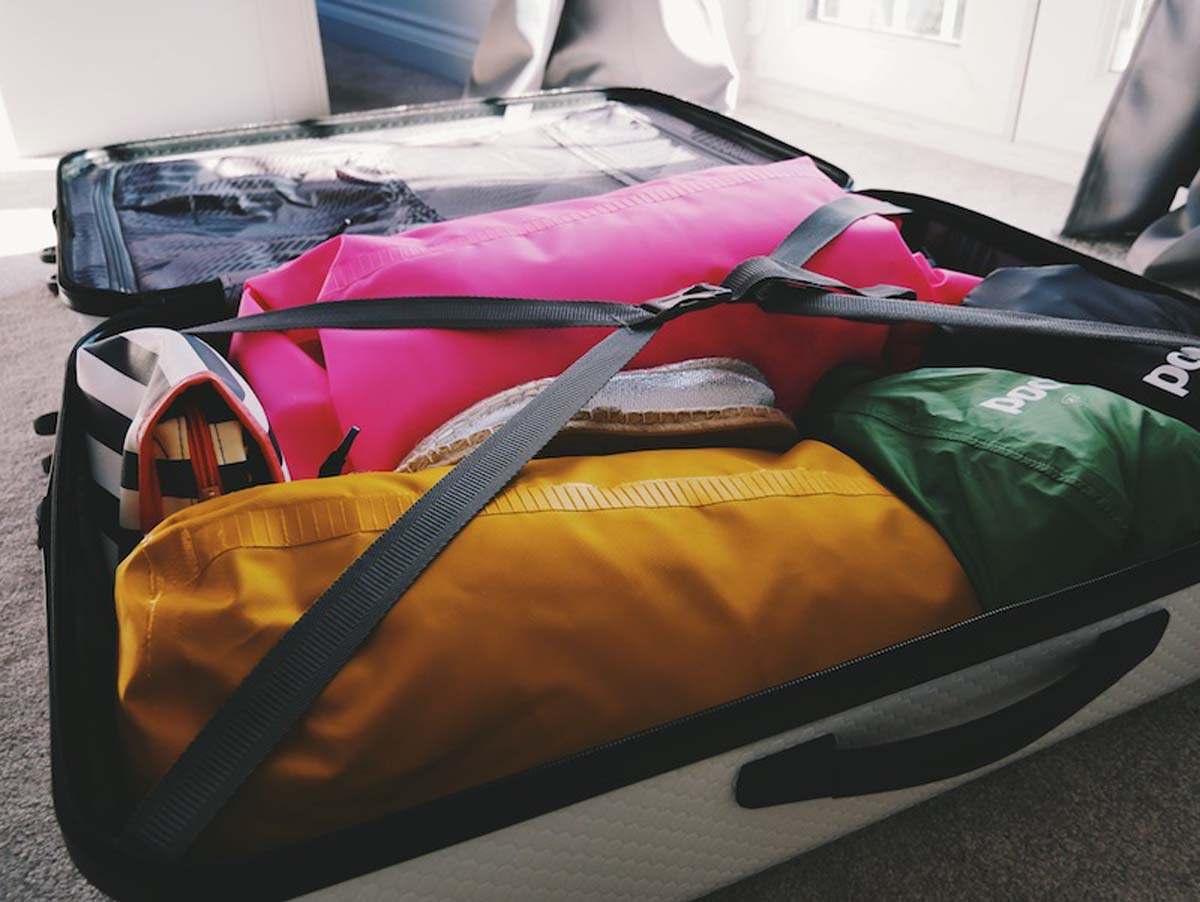 8. Don't unpack your holiday items
There are certain things we only ever use when we're travelling. For me, it's things like plug adaptors, miniature toiletry bottles, insect repellent, bikinis, sarongs and travel towels. I don't use these items when I'm at home so I store them in my suitcase.
This means I'll never forget them and I don't waste time packing and unpacking them. I also save space in my house and avoid unnecessary clutter. I used to have a drawer in my bathroom for travel toiletries but now I just keep them in my case. And, let's face it, unpacking after a holiday is the worst, so this makes the process a little easier!
Travel Hack Tip: Refill your travel-sized toiletries as soon as you return from holiday so they're ready and waiting for your next trip. Just don't forget to label them to avoid shower-time confusion! (Please tell me I'm not the only one who has tried to wash their hair with face wash?)
9. Share the load
If you're travelling with friends, make sure you have a chat about what you're packing before you leave.
For example, when I'm travelling with girlfriends, we'll share out who will bring a hair dryer, hair straighteners and curling tongs. We'll also share out things like shampoo, conditioner and shower gel or hair spray, dry shampoo and moisturiser. We all want these items but we don't need three sets of everything.
10. Ladies, embrace dresses
Dresses are so easy to travel with because you have a complete outfit in one small item. You don't need to worry about having things to match and you can pack so light.
Even if you're not travelling somewhere warm, opt for dresses you can wear tights with for an equally warm but simple travel outfit.
11. Don't panic

-

pack
Unless you're travelling somewhere very remote, you'll be able to pick up everything you need in your destination. So avoid packing those 'just in case items' like an extra bottle of sun lotion or an extra pair of shoes – you know, in case you grow an extra pair of legs and suddenly need six pairs of shoes for a weekend break!
Avoid panic-packing by reassuring yourself that you can pick up anything you may need once you arrive. The chances that you'll actually buy that item are low but the reassurance can stop you over-packing.
12. Get an international plug adaptor with USB points
Avoid packing lots of plug adaptors and different plugs and save yourself space by buying an international plug adaptor with USB points. This is particularly useful if you're staying in a budget hotel that might not have many plug sockets as you'll be able to charge all of your devices from one socket.