Cruise holidays are often considered to be for the older generations. When I say the word 'cruise', you'll probably picture crowds of pensioners, formal dinners and enormous tour groups emerging from gigantic ships.
But something has shifted over the past few years and cruising is making its way onto the radar of travellers in their 20s, 30s and 40s too.
I'm 31 and I'm a big fan of cruising. I love the ease, the luxury and the simplicity of a cruise. You'll often cruise overnight and arrive in a new destination each morning, so you'll see a lot without the stress of travelling. It's such a relaxing way to travel!
There's no packing and unpacking, no living out of a suitcase, no flights, buses, trains or coaches and no stress when you're booking your holiday as you won't need to research hotels and itineraries!
You get a small taster of each destination you visit, so it's a nice way to see a lot of new places in a short amount of time. It really is just a taster, though, as you'll usually have about 12 hours in each port.
For some people this isn't long enough, but I saw it as a good chance to briefly discover new places and find some cities I wanted to return to for a longer holiday.
Here are my top cruise tips, including a few things first time cruise passengers should be aware of.
1. There are lots of short cruises available
Did you know you can take a cruise for a long weekend? There are now lots of cruises available for three to five days, which are perfect if you're not sure if you want to commit to a longer one. It's also great if you're short on annual leave and don't have the time for a two to three week holiday.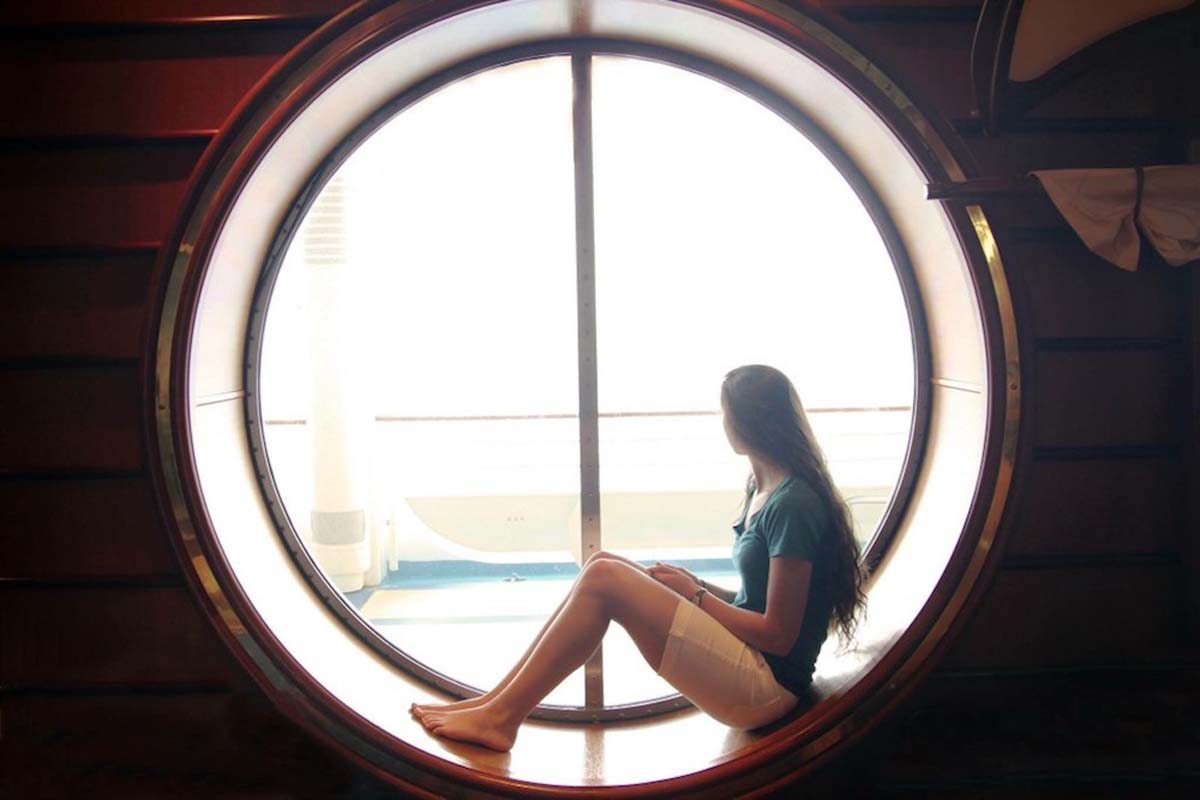 2. Every cruise is very different
There are hundreds of cruises for different types of people so be sure to do your research and find the best one for you.
Some specialise in young families while others are all about the outdoor adventures. Some cruises are best for honeymooners and some for solo travellers. A new kind of cruise has recently come about, and these so called 'party boats' are basically big parties at sea.
In my experience, an 'adults only' cruise is code for 'elderly passengers only' so be aware of this if you'd rather avoid an older cruise.
3. Cruising is an affordable way to visit expensive destinations
If you've dreamt about seeing the Northern Lights, exploring more of Scandinavia or even the Arctic then why not consider a cruise? It's an easy way of seeing these expensive destinations and is often more affordable than organising everything on land.
4. You don't need to take the shore excursions
The official shore excursions are often very expensive and, personally, I've always found them to be a little slow and dull. Basically, the excursions are aimed at people aged 60+ so if you're younger you might prefer to explore alone.
Some cruise companies will be a little pushy in selling tours and shore excursions. During my first cruise I felt that these organised excursions were the only way to get off the ship and explore, but you soon realise it's very easy to arrange your own trip. Staff aboard the ship won't encourage this so they probably won't be too forthcoming with any details.
Taxis will be waiting where the ship docks so you can easily hop in a cab and explore on your own. There are often shuttle buses taking visitors into the centre of the town or city too.
Many of the taxi drivers will also work as unofficial tour guides and can give you a guided tour of the area at a fraction of the price of the guides working for the cruise company. They may not be as knowledgeable about the facts and figures but they can give you a local's perspective and you'll know your money is going directly to the local economy.
5. Book your restaurant reservations early
Did you know that ships often have lots of amazing restaurants? Strolling around the ship can feel a lot like walking along the high street of a bustling holiday destination. There are bars, restaurants, cafes and nightclubs!
You'll usually have dinners included in your package at a buffet style restaurant or a casual a la carte restaurant, but if you want something a little more special you'll have to book into one of the speciality restaurants. You'll probably need to pay a bit extra but I highly recommend doing so – you're on holiday after all!
I've had some of the best meals of my life aboard cruise ships and there's something extra special about eating a delicious steak, sushi or an authentic Indian curry looking out to sea!
6. Enjoy the nightlife aboard the ship
Yes, you read that right – cruise ships have nightclubs and lots of different bars! The nightlife can be a lot of fun but some nights it can be a little cheesy. Just relax and enjoy it and seek out your favourite bars!
7. Make the most of the fitness facilities
Cruise ships usually have amazing fitness facilities with state of the art gyms and great fitness classes. Make the most of all these facilities, particularly because they're often very quiet.
8. Cruising is great for families
I haven't been able to take a cruise with my family yet but I'm planning to book one soon. It's such an easy way to travel and introduce your children to different destinations, cuisines and cultures.
If you're travelling with toddlers and young children then you'll love the ease of the 24 hour buffets, play areas and swimming pools. The ships are also very accessible so getting a pushchair around will be easy.
If you've got older children and teenagers, they'll appreciate the freedom they'll have aboard a ship. I took my first cruise at the age of 13. It was that awkward age when I was 'too cool' to hang out with my parents but too young to do anything alone and a cruise turned out to be a perfect option.
It gave me the freedom to explore the ship without my parents who knew I couldn't get far or get up to too much trouble! I returned to school 10 days later like a minor celebrity (or so I thought!) as I proudly boasted of my holiday that had taken me to six different countries. Who even knew it was possible to visit six countries in just over a week?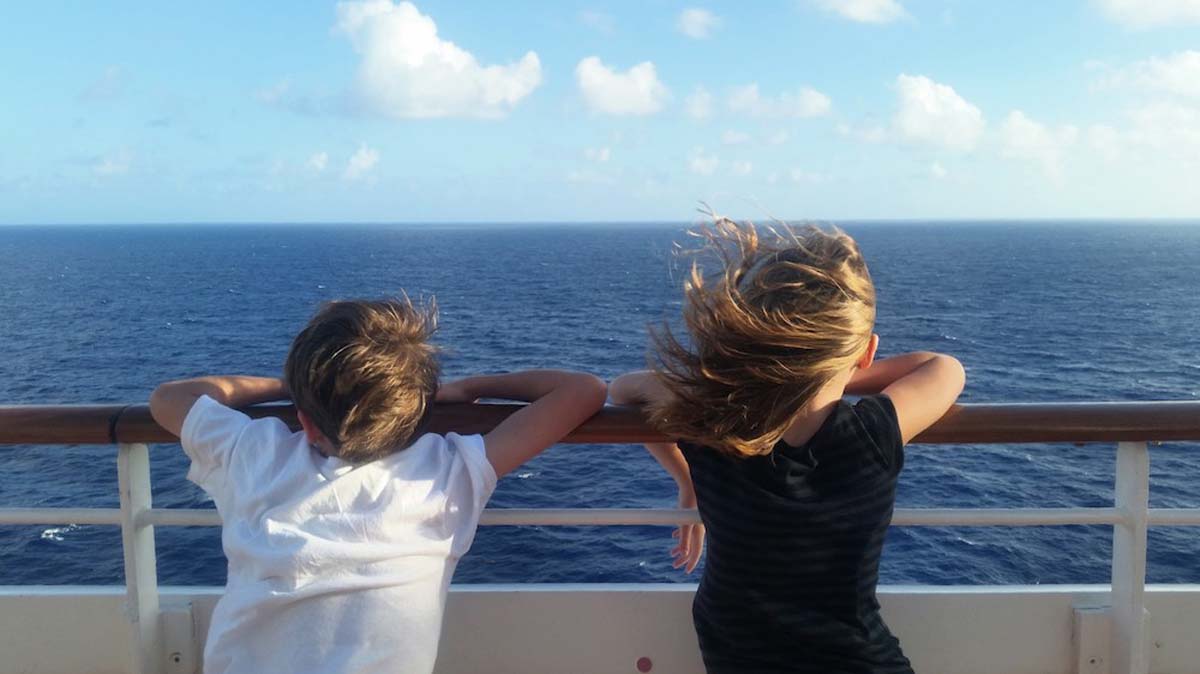 9. Don't rely on the WiFi
You can pay extra for WiFi access when you're aboard the ship but it's very expensive, slow and often unreliable. My advice would be to embrace the enforced digital detox and enjoy some time away from the internet.
Once the ship gets close to land you'll be able to use the data roaming on your phone but it won't work when you're out at sea. Be sure to check your data package includes roaming in each of the countries you're visiting or you could go home to an enormous phone bill.
10. Upgrade your room
If you can, go for a room upgrade. You may be thinking you're happy with a budget, interior room with no windows but there's honestly nothing nicer than sitting on a private balcony of an exterior room enjoying a glass of champers while looking out to sea.
I'd always sleep with my curtains open so I'd be woken up by the sunrise across the ocean and I'd sit on my balcony in my bathrobe as the ship docked in a new port.
11. Cruises are very sociable
Cruise holidays are one of the most sociable holidays I've ever experienced. You can choose to be seated next to other people at dinner and you'll find yourself bumping into the same people again and again. It's all very sociable and friendly and a great opportunity to meet new people.
12. Formal evenings are optional
You may love the opportunity to get dressed up and enjoy the formal nights aboard the ship. But if this isn't for you, don't worry! You'll still be able to visit the buffet restaurants and cafes without feeling out of place.