Most destinations are cooler, quieter and much more affordable. An autumnal holiday is also the perfect chance to extend your summer by getting an extra dose of sunshine before winter kicks in!
Regardless of why you're looking into weekend breaks to take this autumn, these destinations are all guaranteed to offer an amazing off-season trip!
Rome, Italy
Italy is notoriously hot in the middle of summer, so it's often much more comfortable to visit a little later in the year, when temperatures have dipped to the mid-twenties and the crowds have dissipated a little.
Rome is an incredible weekend break destination as it's a short flight from the UK, it's compact – so you can walk between most of the major sights –  and there's something there for everyone.
There's great food (hello, pizza and pasta!), mind-blowing history, and world-class art. Plus, the River Tiber is lined with gorgeous trees, which turn vibrant shades of yellow, red and orange in the autumn – making it the perfect spot for an Instagram snap!
Porto, Portugal
There's loads to see and do in Porto, but unlike Rome, which has lots of 'must-see' sights, Porto is a much more relaxed destination to visit for a weekend break.
Fill your weekend by strolling along the Douro River and sampling the area's famous port. Two must-visit places are the famous Sao Bento Railway Station with those gorgeous blue and white tiles and the magical Livraria Lello bookshop (pictured above).
It's laid back, sunny, and incredibly easy to get around. And the food is sensational, so even if you do nothing but eat your way around the city, you'll still have an incredible weekend.
Marrakech, Morocco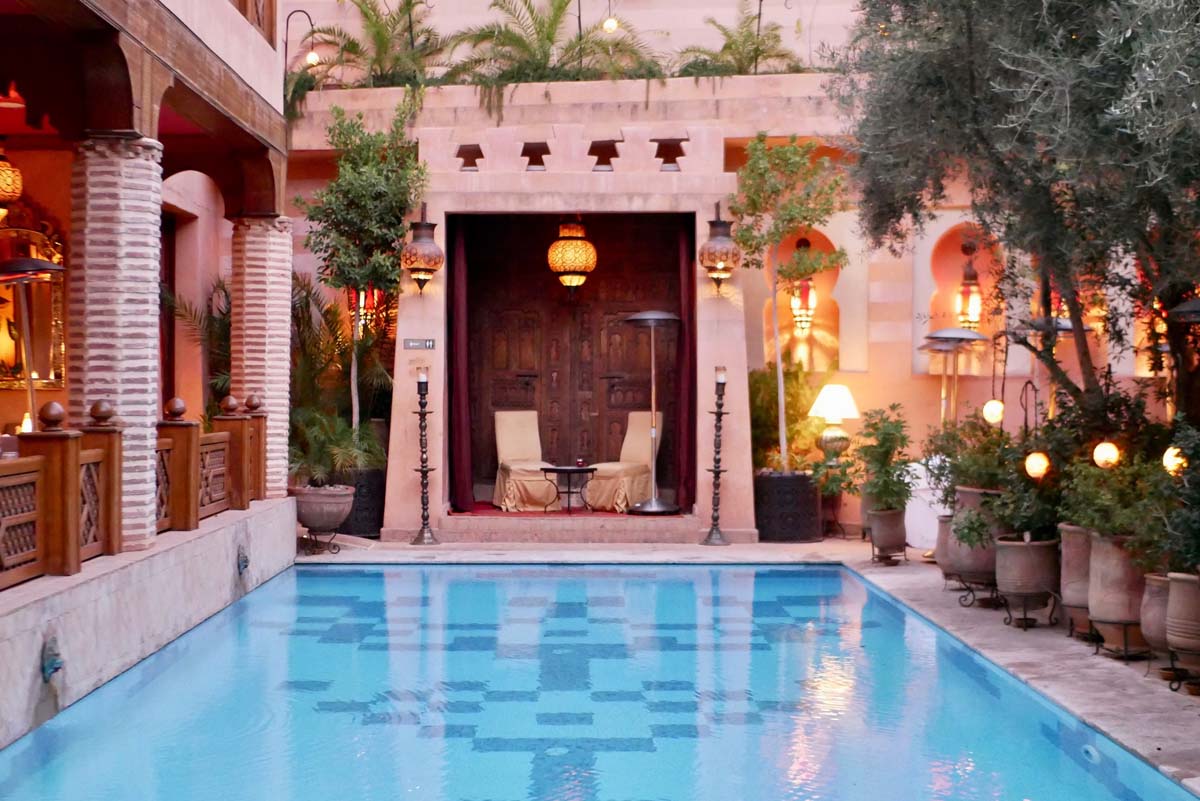 Summer temperatures in Marrakech can reach upwards of 40°C, making autumn a much more comfortable time to visit. The flight is admittedly a little longer than for many popular European weekend break destinations, but because of its distance, it's much warmer than the UK in autumn and you can often find bargain flight deals.
It's an intoxicating, colourful city that's a lot of fun to explore. There are souks, gardens, historical sites, hammams and day trips aplenty, so filling a weekend isn't a challenge at all  – it's leaving it behind to come home that you're more likely to struggle with.
Prague, Czech Republic
Prague feels like it's been taken straight from the pages of a fairy tale, with its castle, cobblestoned streets, ornate astronomical clock and breath-taking bridge.
It's also much cheaper than many of Europe's other popular weekend break destinations, which means your budget will stretch much further than you might expect.
Spend your weekend strolling through Prague's many green spaces and discover its history through the amazing buildings and museums.And no trip to Prague would be complete without sitting back in a cafe or restaurant and enjoying the quaint surrounds of this easy-to-reach destination.
The Cotswolds, England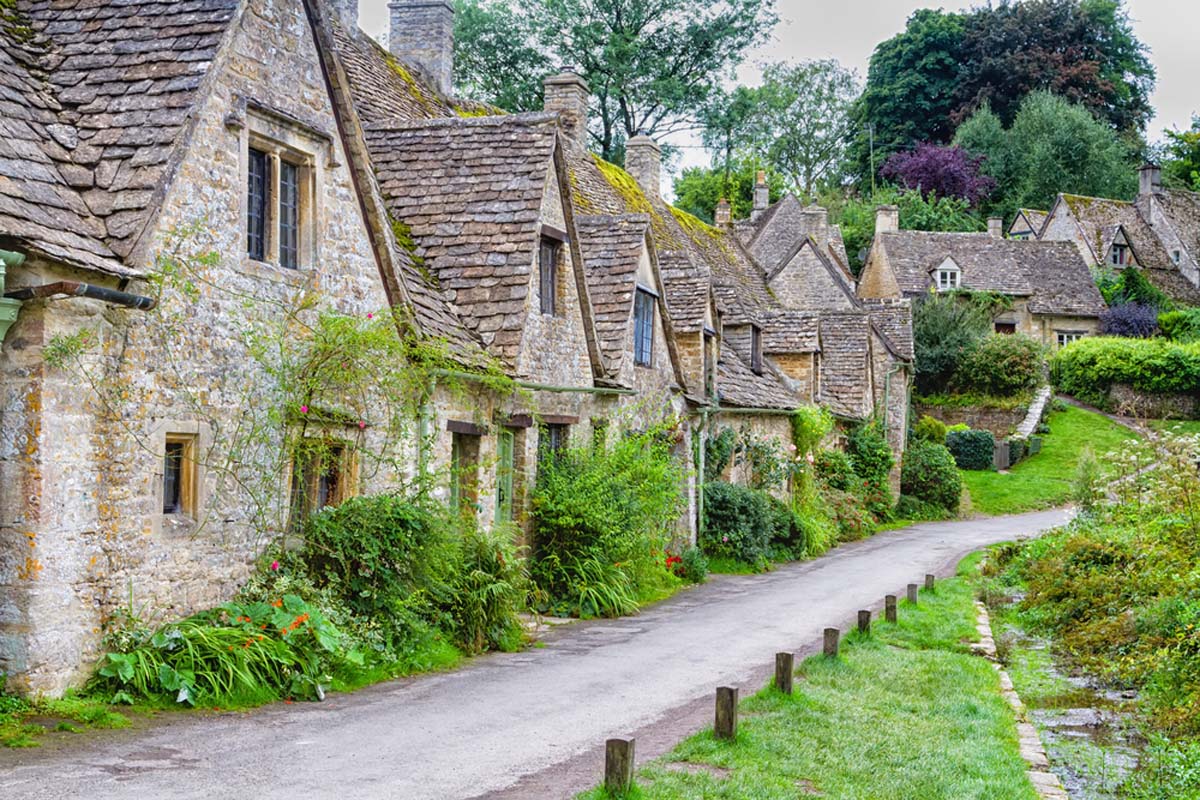 The Cotswolds is a stunning area at any time of year, but in autumn, when the trees have transformed into shades of gold, it looks positively magical.
If you're not sure where to start, the quaint town of Bibury is always a good choice. The slightly crooked, chocolate-box cottages look more like they came from Hogsmeade than a regular muggle town, but it's got all of the conveniences you could want from a weekend break destination. It's home to stunning pubs, a spa, and gorgeous walking routes that will make you feel like you're a million miles from home, even if you're just a few hours away.
Tenerife, Canary Islands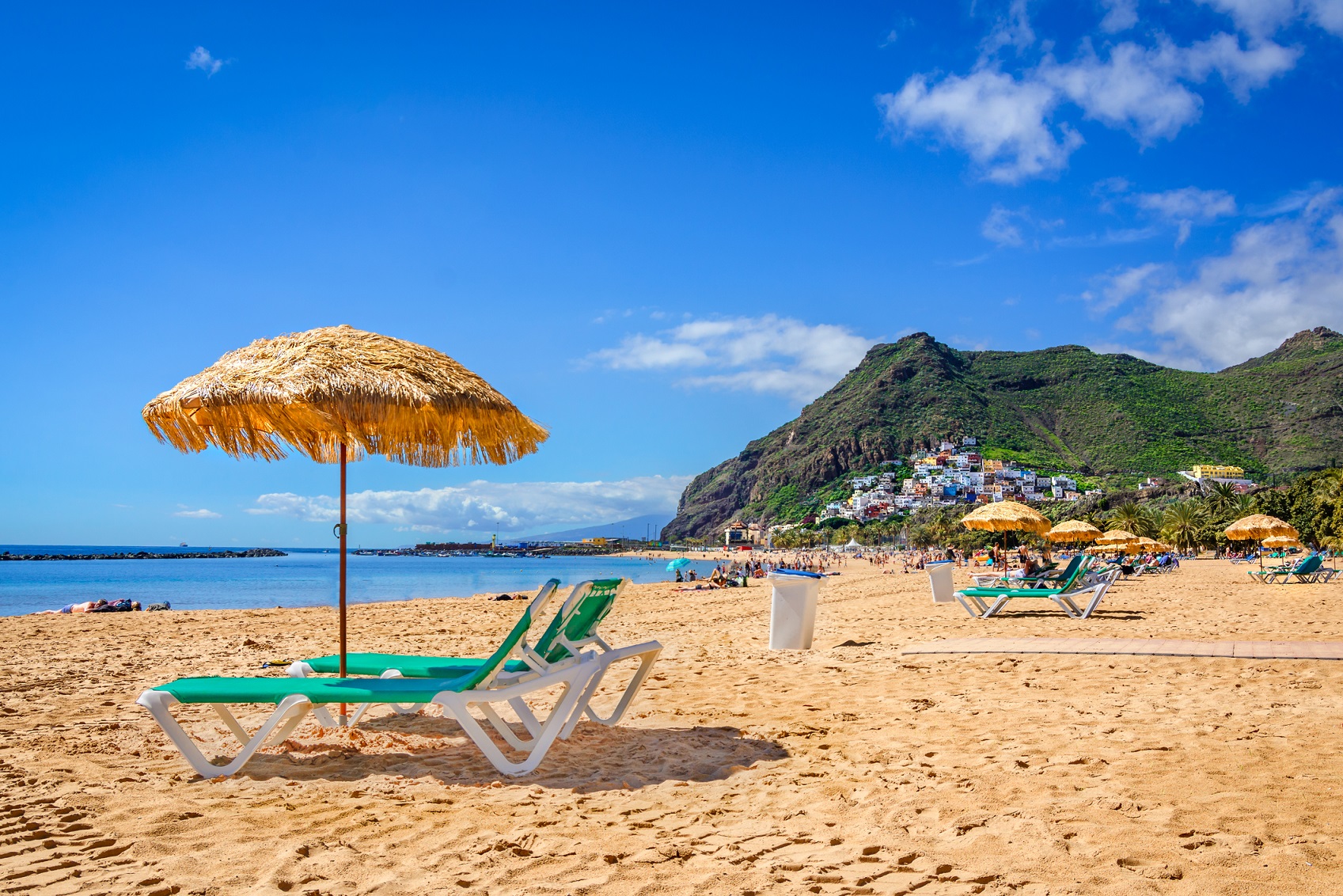 Tenerife might not feel like the kind of destination you can do in just a weekend, but last year I spent 48 hours on this island in the Canaries. Although it's definitely a three-day weekend kind of destination,  I was surprised by just how much I could do in a weekend here.
It's hot and sunny, basically year-round, and it offers something a little different than a city break. Volcanoes, beaches, water parks, delicious seafood, brightly-coloured cocktails and all of the sunshine make Tenerife the perfect place for an autumn weekend break that feels just like summer.
London, England
Sure, it might be close to home, but there's never a bad time to explore London, and every time you visit you're sure to find something new to explore.
In autumn, London's green spaces are aflame with fiery colours as the leaves turn into a crunchy carpet that's too tempting to resist jumping in. Hyde Park, Regent's Park, Primrose Hill, Holland Park and Kew Gardens are just a few of London's outdoor spaces that will take your breath away on a weekend break in autumn.
Leaves aside, there's always something to see and do in the nation's capital, making it a great year-round weekend break choice.
Bavaria, Germany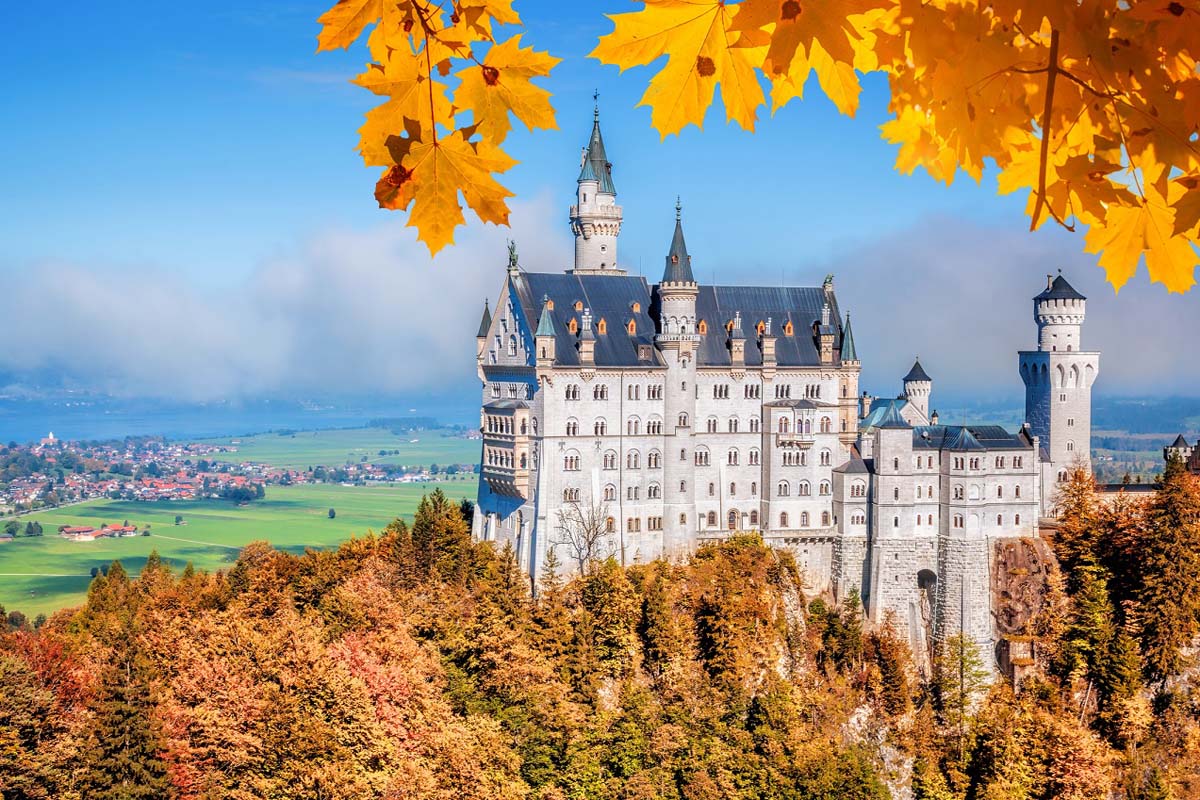 The fairy tale Neuschwanstein Castle is a sight to behold at any time of year, but it might just be at its most beautiful when it's surrounded by fiery red and orange leaves in autumn.
But that's not all there is to see in Bavaria in autumn – you can explore the city of Munich, stroll around stunning lakes, and take in the tiny little picture-book towns dotted all around.
It's ideal for a quick road trip, as everywhere you look there's beautiful scenery – and in autumn (specifically the month of October) you can join the German festival of Oktoberfest. Cheers to that!
Scottish Highlands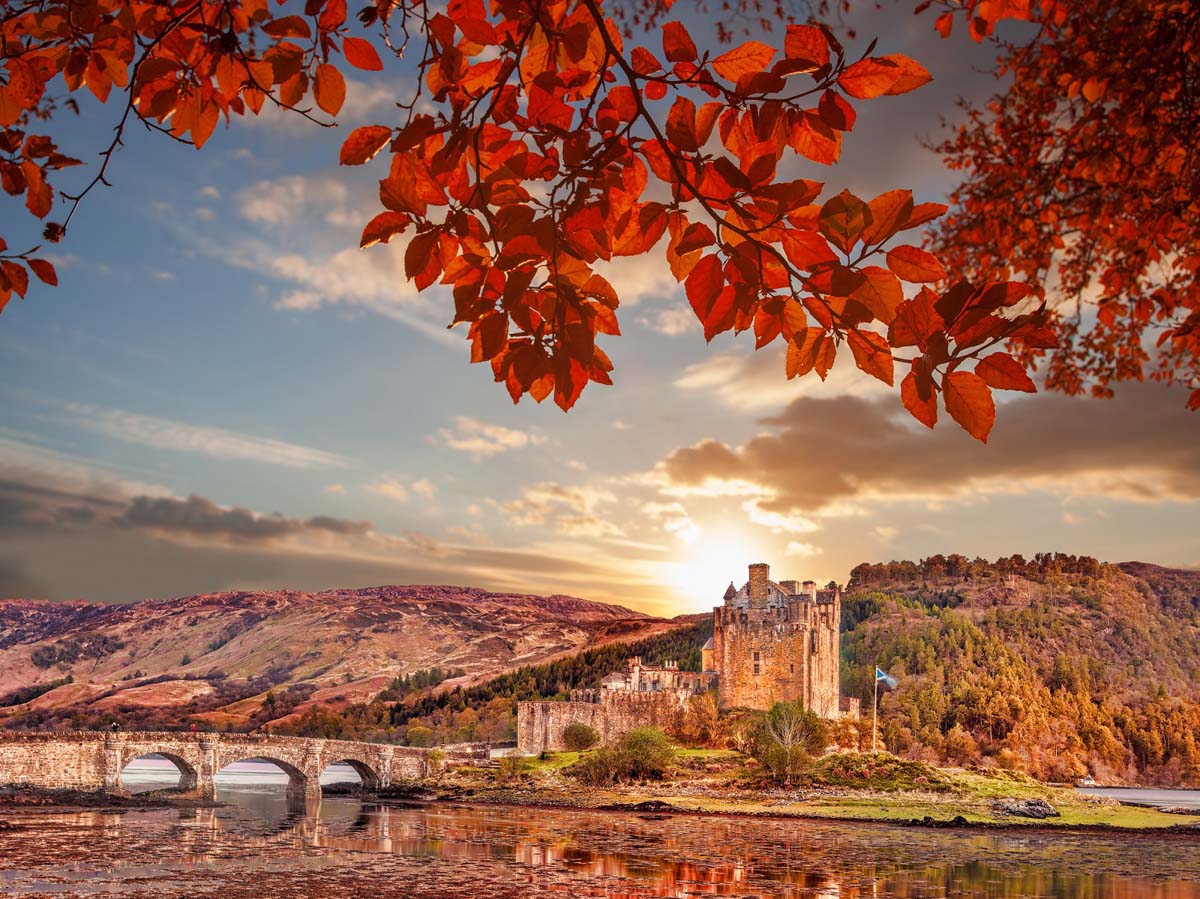 The mountainous region of the Scottish Highlands is a great option for a weekend break this autumn if you really want to get away from it all and breathe some of the freshest air you'll ever find.
It's a stunning area of natural beauty, with mountains, lochs (including the famous Loch Ness), castles (like the breath-taking Eilean Donan, which is even more beautiful in autumn as you can see in the picture above), whisky distilleries and plenty of history and culture for those looking for it.
Budapest, Hungary
I'm convinced that there's no bad time to visit Budapest for a weekend break, which is why I've included it here. Budapest is a vibrant city, full of history, incredible architecture, amazing experiences and some of the best food in Europe.
It's an affordable destination for a weekend break, and no matter what you're looking for, you'll find it here. Don't miss the thermal baths that are scattered throughout the city – no matter how cold it gets, you'll be able to soak in the warm waters and enjoy a thoroughly local experience.