There was a time when the worst an opportunist thief would make off with was a car's stereo system, because back in the day that was the tech that was so easy to target.
Next came the flashy alloy wheel trims and in some less than savoury locations, you might return to find your pride and joy resting precariously on a pile of bricks with the wheels long gone.
More recently, thieves have been stealing catalytic converters for their high value precious metals, but now they have really upped their game with driver airbags being the latest valuable asset being stolen from cars. And quite often they will take the whole steering wheel in the process rather than waste time extracting the airbag from the parked car.
The thieves are then selling on these airbags to unscrupulous garages where they are fitted to another vehicle. Of course, any driver arriving back at their parked car and spotting the lack of a steering wheel would be forced into taking action, contacting the police, insurance company and finally calling out a recovery service. 
And with organised gangs often responsible, these thefts can be completed in a matter of minutes with little regard to the damage caused to the car. 
The number of cases being reported is also increasing according to Admiral's own claims data. 

Claims for steering wheel and airbag thefts increased by 68 per cent year-on-year from 2020 to 2021 to around 20 per month. While the number of incidents reported are not particularly high they have risen every year, particularly since the start of the Covid-19 pandemic.. 
Lorna Connelly, Head of Claims, explains why she thinks these incidents are increasing: "The rise in thefts has been higher in the last couple of years as the factories that produce airbags have been impacted by the pandemic, either shutting down permanently or struggling to keep up with demand once they reopen. This has resulted in criminals taking advantage of the supply chain issue. 
"Once the steering wheel has been stolen, the airbag is removed and sold onto unscrupulous garages who fit them to cars for less than dealerships would charge.
"The garage might buy the stolen airbag for between £200 and £500 before charging a customer a few hundred pounds more.
"This would still be cheaper than the driver going to an authorised dealership, where it costs up to £1,000 to replace an activated or faulty airbag."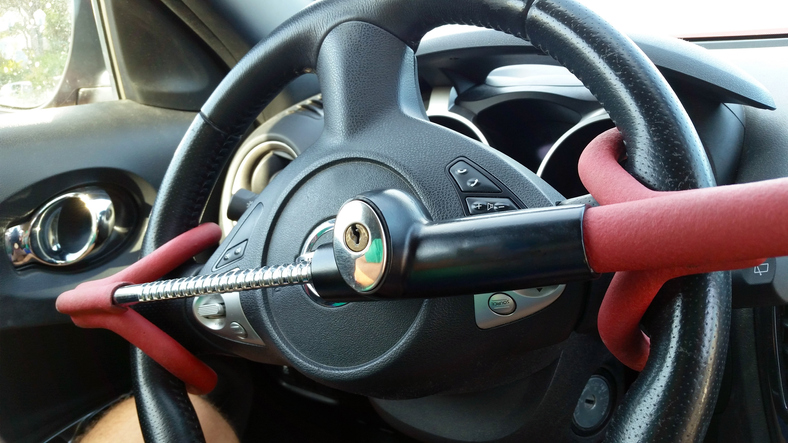 According to Admiral's data, the most commonly targeted cars are BMWs, however most popular makes, including Fords, Mercedes-Benz and Land Rovers have been hit.
Lorna says: "Airbag theft just gives thieves a quick way to make some money by selling the airbag on to garages, but it's the honest motorist affected."
Mike Hawes, Society of Motor Manufacturers and Traders (SMMT) Chief Executive, adds: "The automotive industry works closely with the police and Home Office to address vehicle crime, advocating the strongest possible punishments for criminals, who are endangering lives."
He also voiced his fears that any stolen airbags could be faulty by the time they have been removed by thieves and fitted by less experienced mechanics who are more interested in making a fast buck.
"Second-hand airbags would normally void warranties but, more importantly, pose a major safety risk to drivers; as non-approved parts, there is no guarantee they will deploy correctly in an accident. 
"Drivers should always have maintenance work conducted by authorised, reputable repairers, who only ever use approved parts sourced from specialist suppliers," he warned.
But it's not all doom and gloom as figures from the Office for National Statistics shows a constant decline in vehicle-related offences. In fact, in 1981, there were 1,290 thefts from vehicle incidents reported in England and Wales. This figure dropped to 1,495 in 2001 and was at 633 in 2020.
Admiral has some safety tips to help deter airbag thieves: 
If you have a garage, use it. Lock your vehicle in the garage, out of sight. 
Fit a steering wheel lock - it's a visual deterrent that adds an extra layer of security. Look for locks that are Sold Secure tested or Secured by Design (SBD) approved. Some locks have added alarms. Always park in a safe, well-lit area if it's possible. 
Park in a safe, well-lit area whenever you leave your car.
If you have CCTV, or a video doorbell, make sure it covers your vehicle on the driveway. Most of these work on motion detection and alerts can be sent to your mobile phone to alert you of motion.
Double-check that your vehicle is locked every time you leave it.
And if you see anyone acting suspiciously near a vehicle, don't hesitate to call the police