With more and more people taking up cycling since the beginning of the Coronavirus pandemic, both to get around and to make sure they get their weekly exercise, it's clear there's been a big shift in the way people are travelling.
With this in mind, the Admiral MultiCover team wanted to look into road safety and find out how many road users understand the Highway Code. 
To find out more, we looked at our own data on road accidents involving cyclists and asked 2,000 people – a mix of motorists, cyclists and some who are both – how well they knew the Highway Code and their views on the proposed changes. 
We discovered only one in 10 road users have read the Highway Code within the last three years and more than 40% of road users haven't looked at it for over 20 years, meaning many road users just can't remember the rules it covers. 
For example, we asked if it was true or false that cyclists must always wear a helmet when cycling on the roads. (If you're unsure, the answer is false.)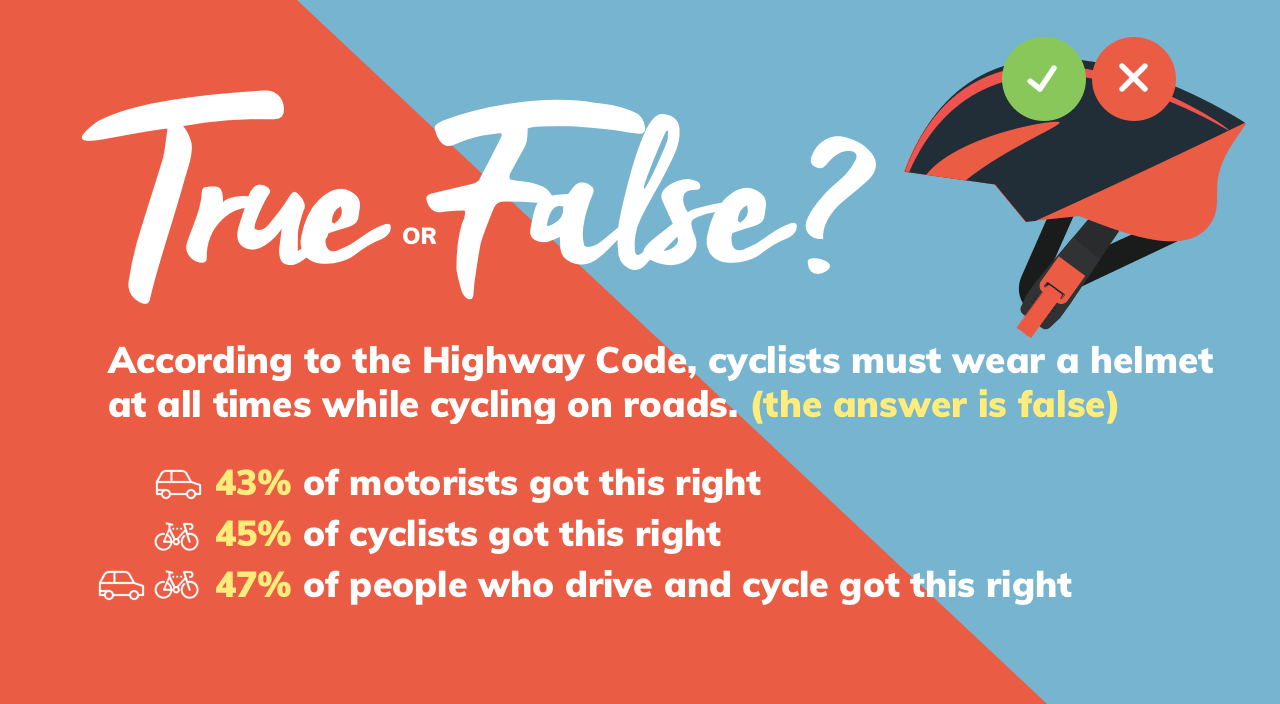 Many motorists and cyclists may not be up to date with the latest regulations, which is particularly important when you consider the Highway Code has been updated 15 times in the last five years. 
Your views on Highway Code changes
The proposed updates to the Highway Code are currently under consultation (due to close at the end of October 2020). 
Among these changes is the introduction of a hierarchy of road users, with those most at risk if a collision were to happen (pedestrians, cyclists, horse riders and motorcyclists) at the top. 
It would also clarify the rules and regulations for both pedestrian and cyclist priority as well as offering guidance on safer overtaking.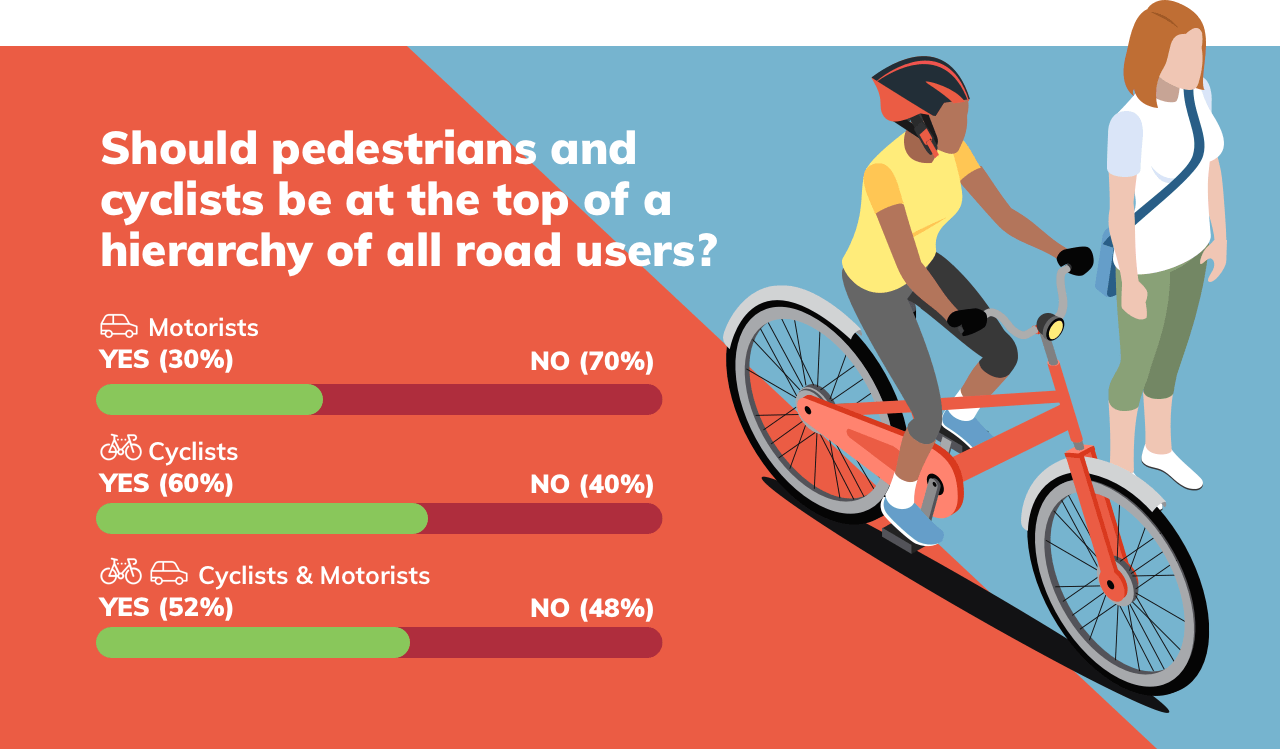 When we asked if cyclists should have third party insurance before using the roads the results were an interesting mix.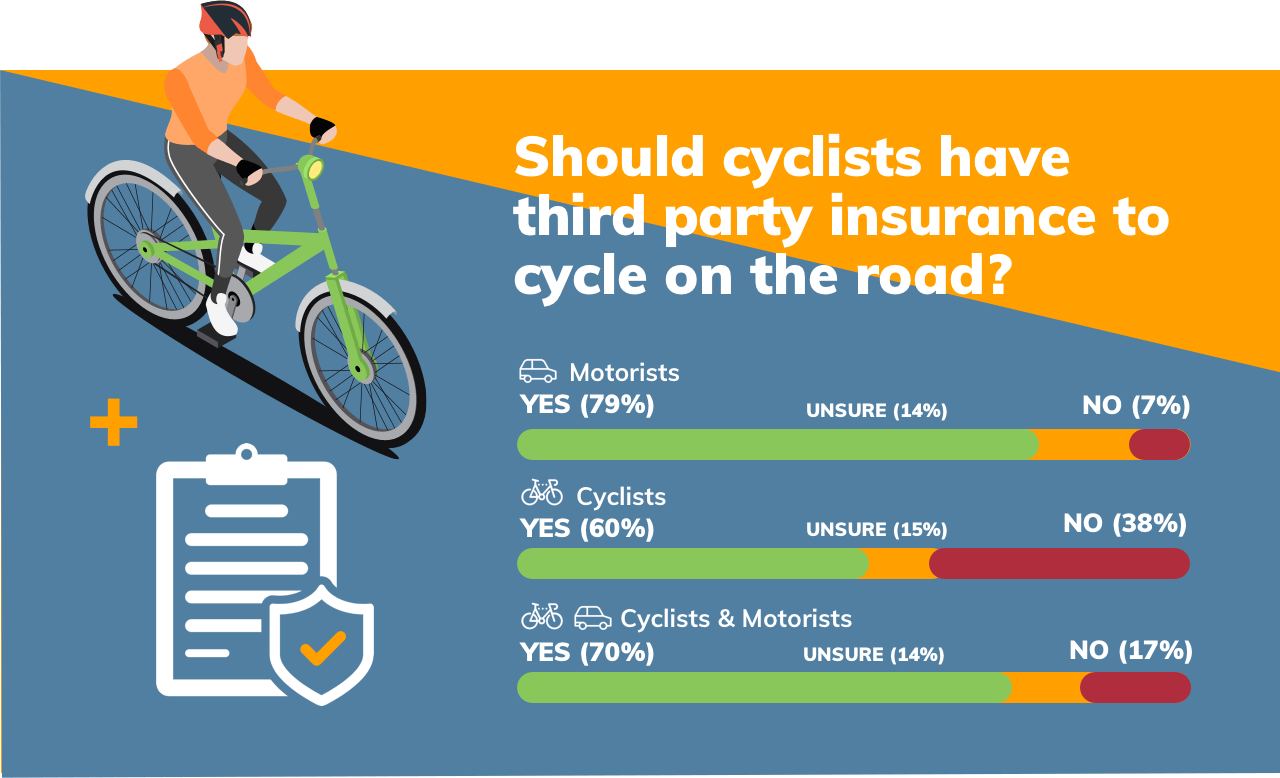 Accidents involving cyclists: our data 
We also looked at our own data to find out more about accidents involving cyclists over the past 10 years. We've highlighted the areas in the UK with the highest number of accidents involving cyclists, and also the average percentage of accidents each month involving cyclists.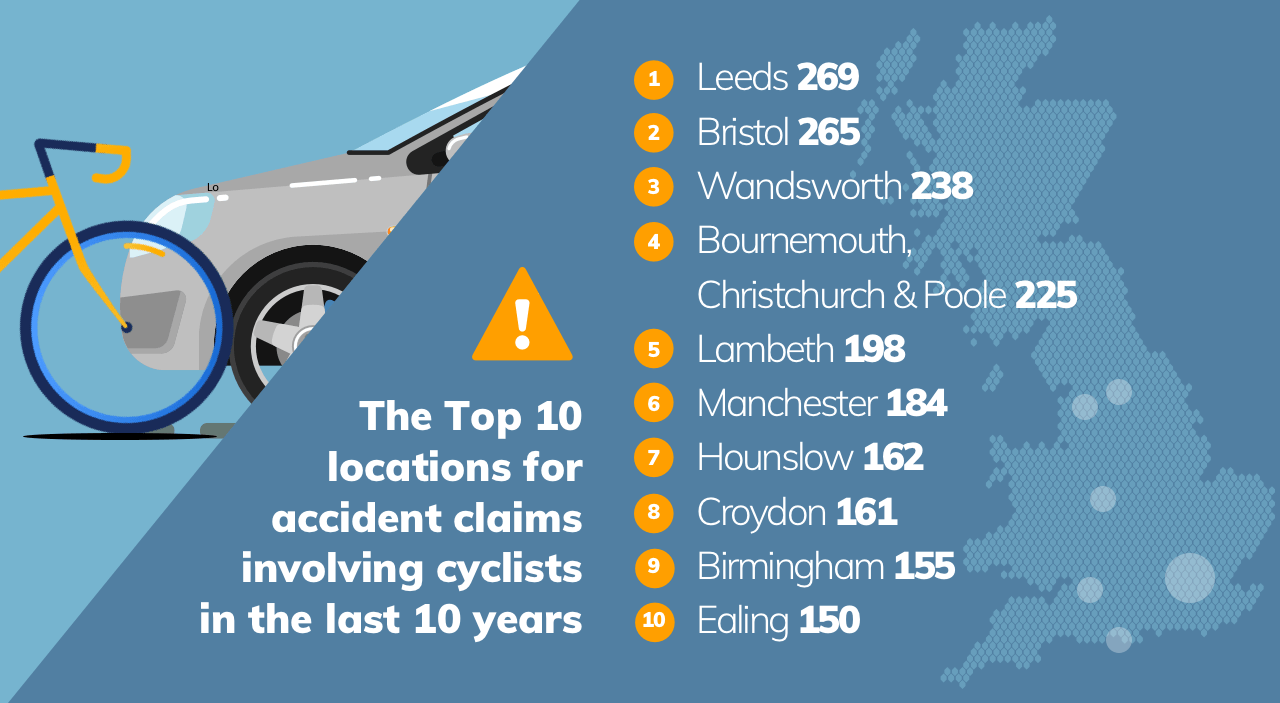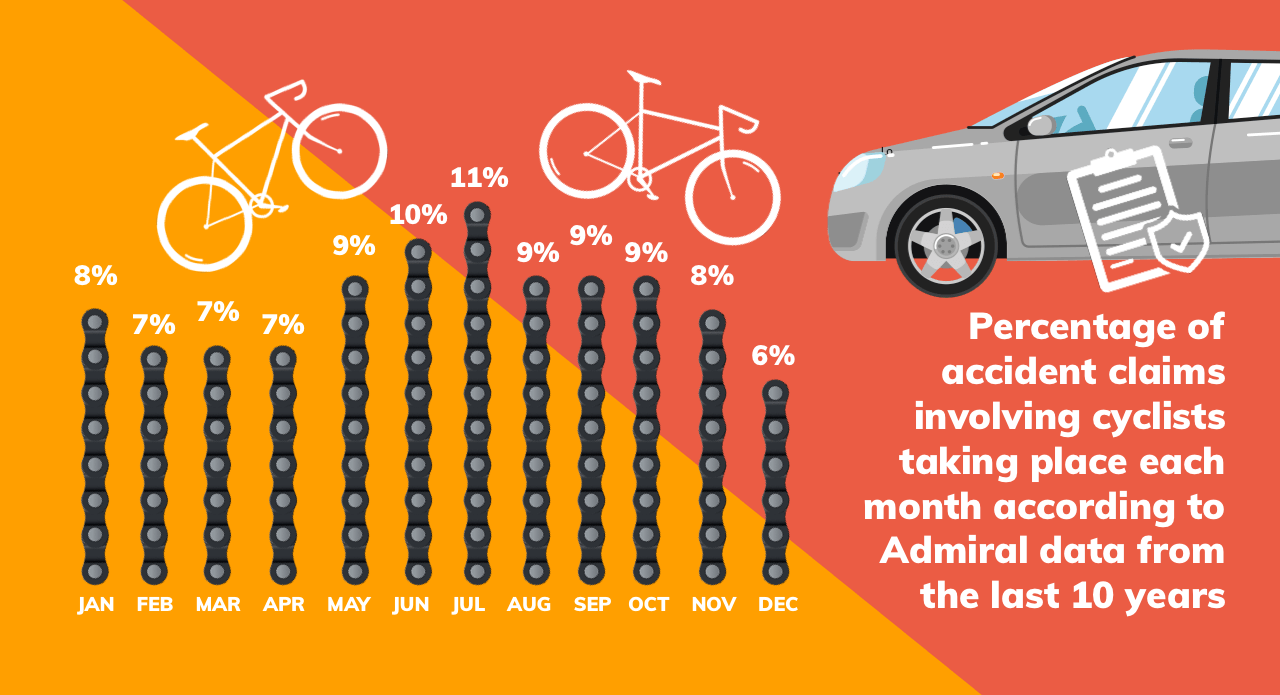 Investment in cycling
The way people travel is changing, and we support more permanent infrastructure plans for safe and sustainable travel for all road users. 
Dedicated spaces on the roads will help keep everyone safe. The graphic below shows how much councils in England and Wales are investing in cycling infrastructure.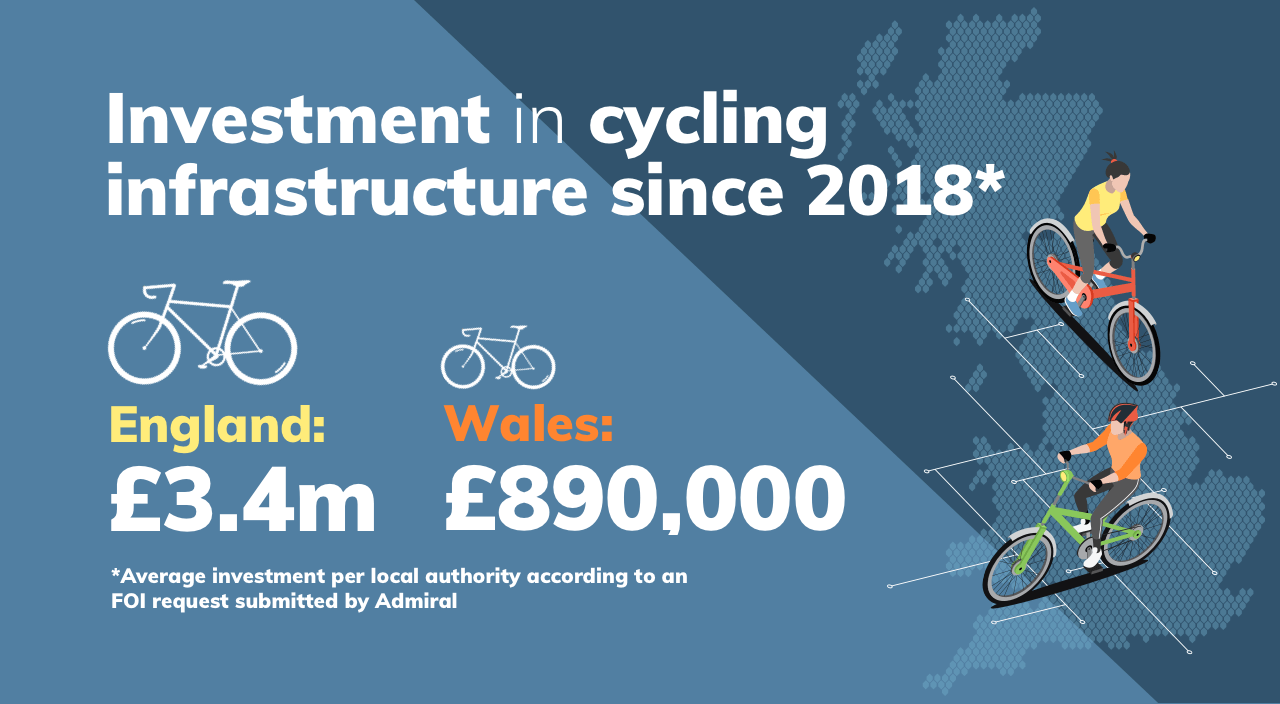 If you're interested in reading more, see the press release.