Now in its sixth generation, 14 million VW Polos have been sold around the world so far. It was Britain's seventh best-selling car in 2017, with 47,855 going to new owners - making it more popular than BMW's Mini. So when the time comes to replace such a popular model, you have to play it carefully.
This all new 2018 Polo starts from £13,855 rising to £22,640 for the performance orientated Polo GTI Plus.
Scoring 5 stars in its EuroNCAP testing giving a child occupant safety score of 85% and an adult 96%. The Polo is also fitted with an autonomous emergency braking system as standard.
Rivals include the country's favourite car, the Ford Fiesta, Renault's ageing Clio, Vauxhall Corsa, Hyundai i20 and its sister brand the Kia with their Rio.
First impressions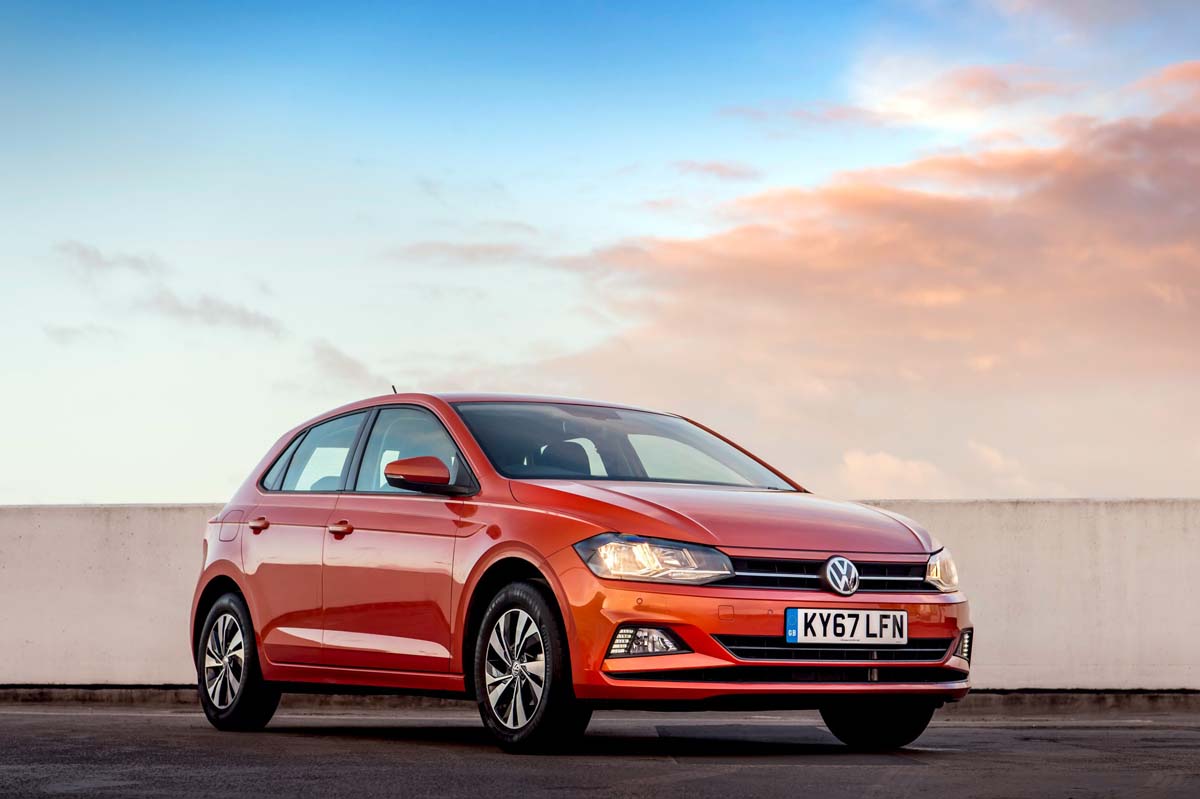 For the average buyer the differences between old and new are hard to spot. This 'all-new' Polo is largely similar to the old model, with a few sharper styling lines and angular shapes thrown in.
Headlights are slimmer, giving the little VW a more chiselled, aggressive front end. 3D-style rear lights are a nice touch and merge into the new waist-height styling line.
Sadly the three door model is also gone, a theme that seems to be spreading across the small hatch market. Sales are always much lower than five doors so manufacturers are simply ditching them altogether.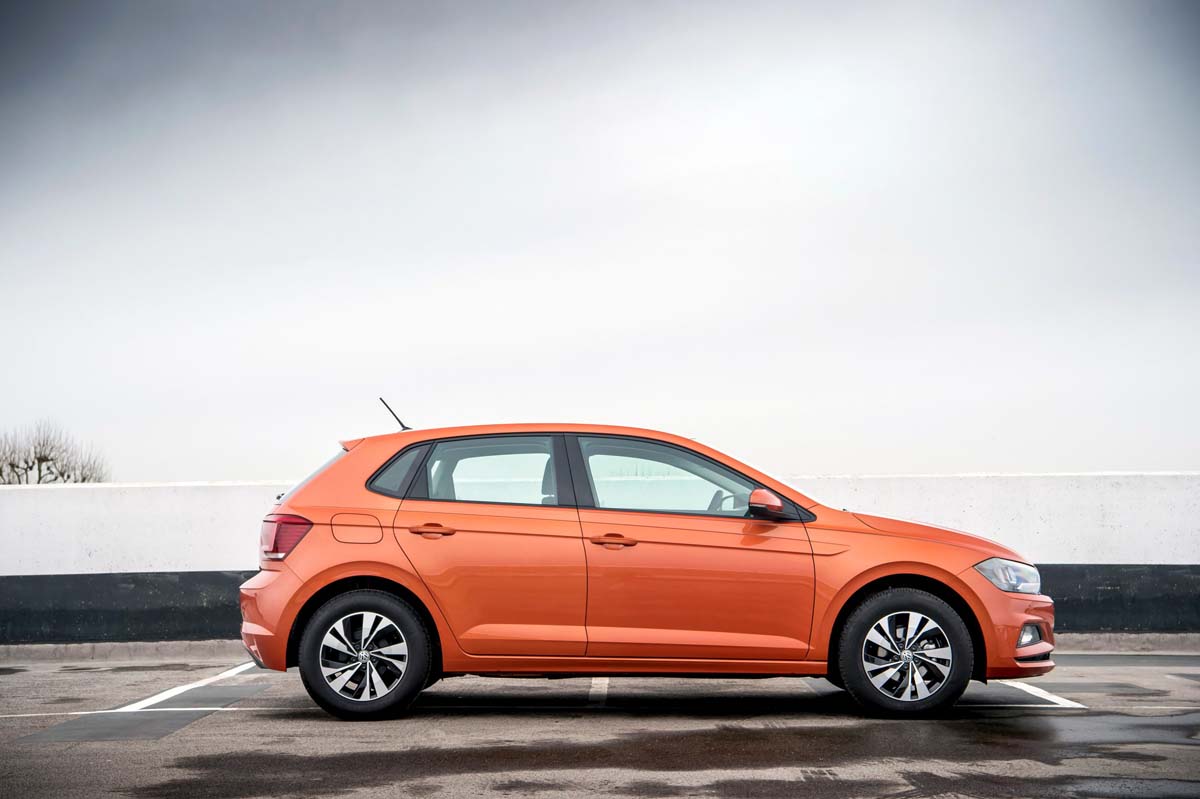 In the Polo's case that means it's now grown to be bigger than a Mk IV Golf in size, scary. But it does mean boot space has grown by 25% from 280 to 351 litres. The whole car is now 94mm longer than the last generation.
The inside sees the most radical change for the Polo. A large 8-inch infotainment screen is standard and sits in line with the driver for ease of use. Air vents have been moved below to keep the upper section of the dash clean, giving the Polo a minimalistic and premium look.
Engine choice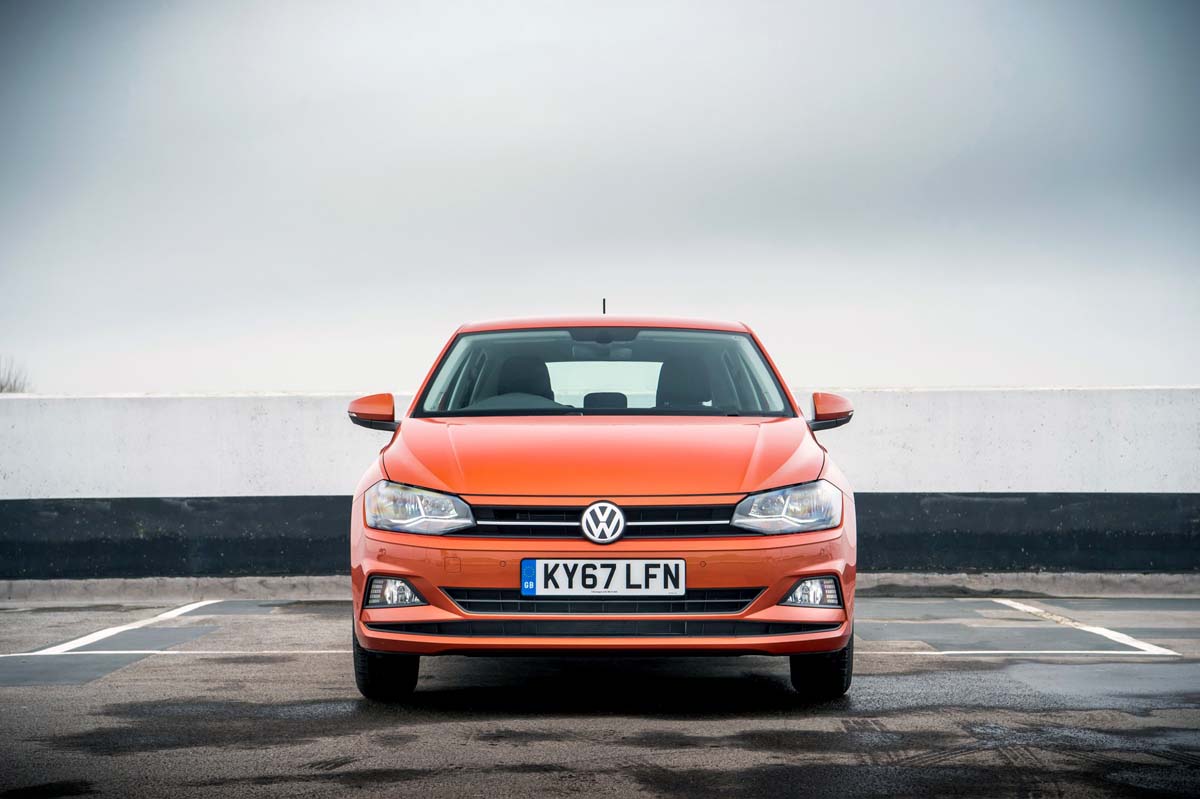 There is a raft of 1.0-litre three cylinders to choose from, each with slightly different power outputs – A 65 PS, 75 PS, the 95 and 115 PS models have a turbo strapped to them. If you opt for the sportier GTI models you'll get the 2.0 litre engine from its bigger brother the Golf, these produce 200 PS and will get you to 62 MPH from stationary in 6.7 seconds.
The naturally aspirated 65 PS engine is probably best avoided. It has a lethargic 0-62 time of 15.5 seconds. Ideally you want to start looking at the 95 PS 1.0 litre TSI which has a far more respectable 10.8 second time.
Diesel is out of favour, but there are two 1.6 litre models to choose from. They come with SE, beats, or SEL trim and produce either 80 or 95 PS.
If you're after an automatic your choice is limited to the 1.0 litre TSI in SE trim and above or the fire-breathing GTI.
Trim Options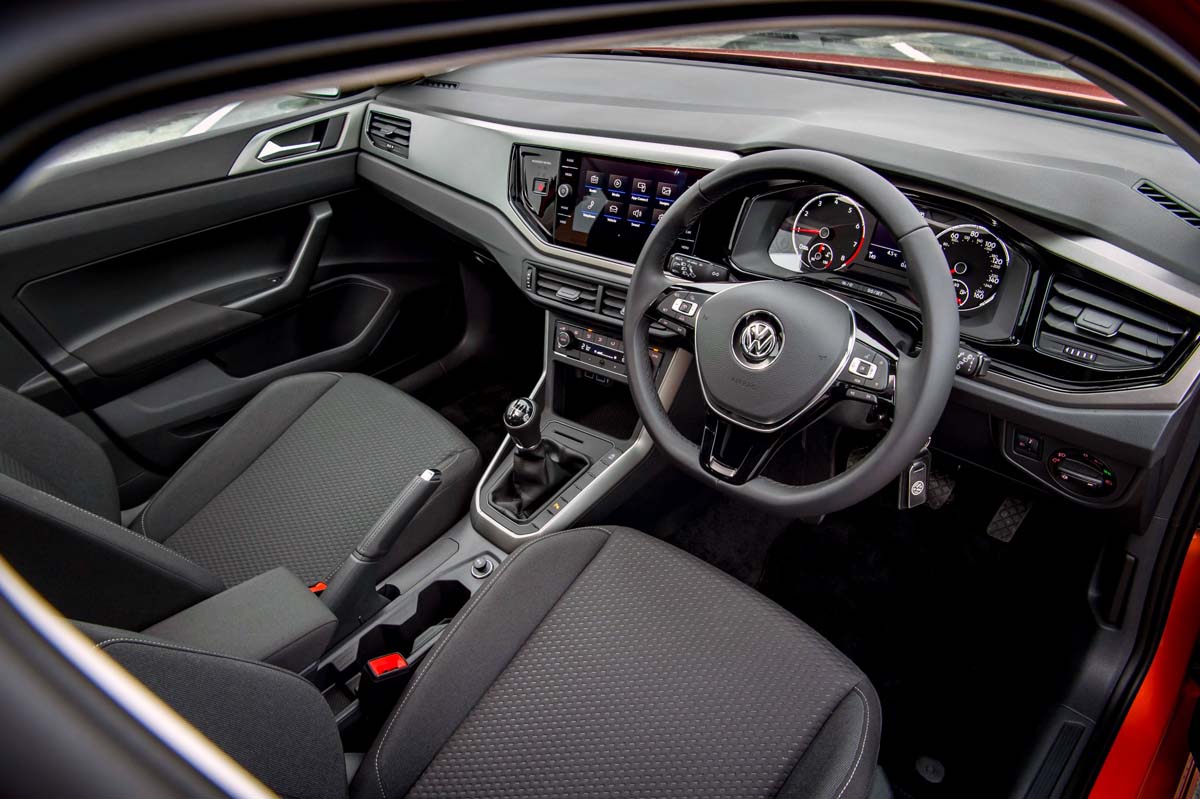 VW offer the new Polo in seven trims, starting with the entry level S, moving to SE, beats, R-Line, SEL, GTI and range topping GTI Plus.
The best-seller is tipped to be the SE with the 1.0 litre TSI engine, one of those will set you back £14,630. Younger buyers may want to opt for the 'beats' edition,  which features a 300-watt stereo system, sporty front seats, rear tinted windows and beats styling inside and out.
Sat-nav is only standard on the SEL model and even on the GTI you'll have to pay an extra £650.
The VW Car-Net system connects with Apple CarPlay, Google Android Auto and MirrorLink, so you might not need or want it.
If wireless phone charging sounds good, it'll cost you an extra £355 and isn't standard on any model.
How does the VW Polo drive?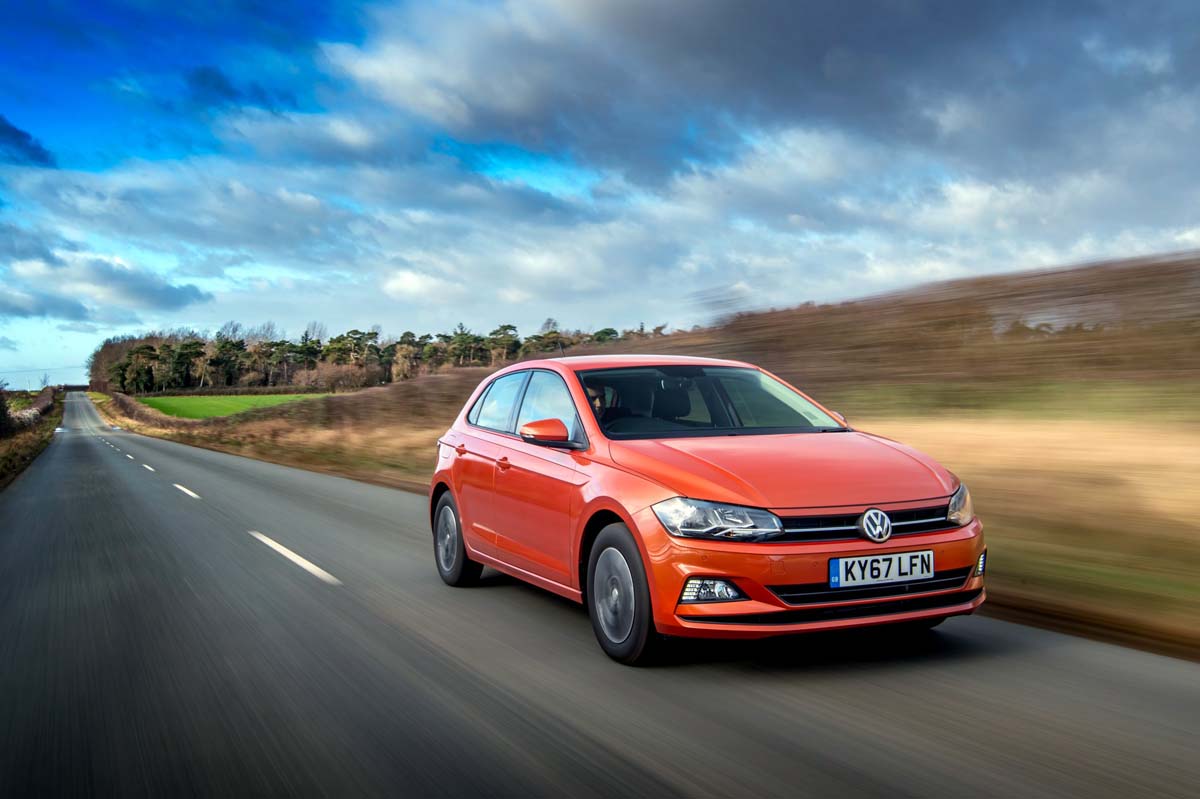 Volkswagen made a big song and dance about how well the new Polo would drive, and how mature it's become.
They weren't wrong; the Polo feels like a larger hatch to drive. It's almost as well composed as the Golf, especially when fitted with the chunkier tyres found on the dinky 15-inch SE alloys.
All of the controls are easy to use and super light, but steering seems a little vague like you'd find in a larger car.
Its refinement is also noteworthy; you're well-insulated from the three cylinder engine up front while road imperfections barely make it through to the cabin.
As an around town, easy-to-use car the Polo fits the bill perfectly. If you want something a little sportier, you may want to check out the Ford Fiesta or even the Mazda 2 - both are far sharper tools in almost every aspect.
VW Polo: the verdict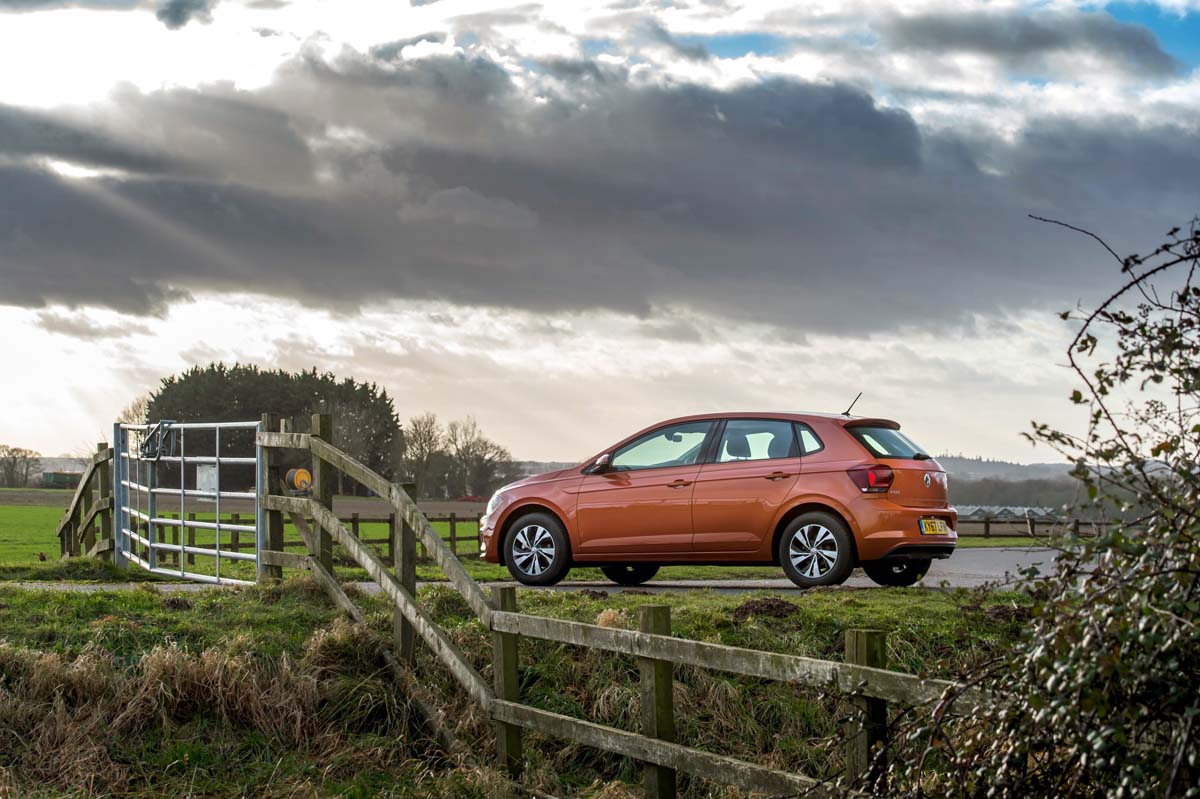 VW haven't messed with the secret recipe but it has been tweaked and tuned, nipped and tucked.
Have they played it safe? Definitely. The exterior design is evolution over revolution, but the interior is now far improved and offers personalisation options to appeal en masse to the younger audience.
The Polo is still a strong competitor and will keep selling by the bucketload.
Interested in buying a Polo? Did you know Admiral now offers motor finance?