Although we know the positive environmental impact electric vehicles (EVs) have, some barriers include anxiety over range, lack of charging infrastructure and higher initial purchase price.
EVs are cheaper to run in the long-term, too. 
The good news is that EVs are becoming more affordable (starting at £20,000), with some longer-range EVs (250-300 miles) available for around £30,000. One way around the cost is to buy second-hand, so below is our list of pure electric vehicles you can buy now for less than £10,000.
1. Renault Zoe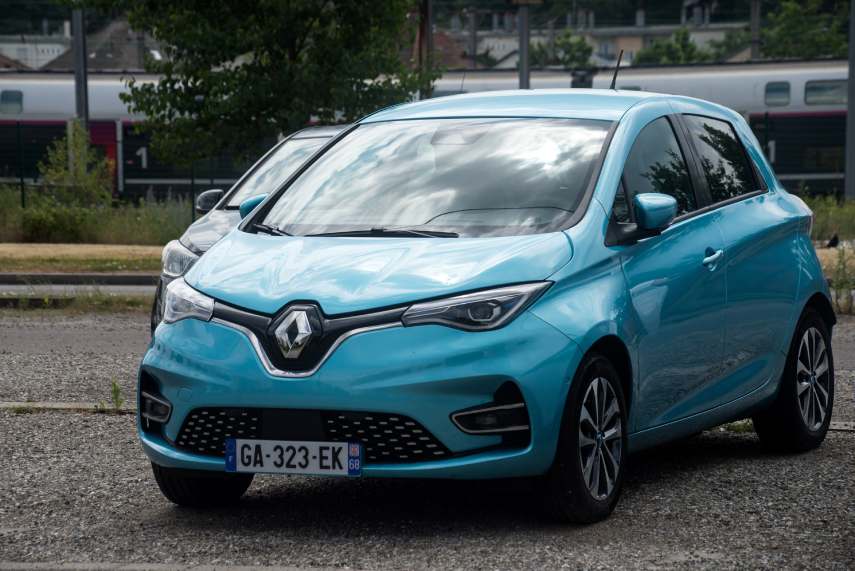 The cute Renault Zoe hatchback is one of the best-selling 100% electric cars in Europe and it's been on sale in the UK since 2013. 
Practical and easy to drive, it's been updated over the years with more powerful batteries, lengthening its range to some 250 miles. 
Early models with the standard 22kWh battery are the cheapest, but have the shortest range (around 100 miles), while post-2017 examples have an uprated 40kWh battery which can double the range of the original Zoe.
You can buy early cars from £5,000, but most have a battery lease arrangement which adds from £59 per month (thought Renault offers a buy-out option if you prefer).
2. Smart fortwo electric drive
The 100% electric version of Smart's dinky little fortwo is perfect for zipping around town and parking in the smallest of spaces – all emissions free. 
Available second-hand from less than £8,000, this two-seater can sprint from 0-60mph in 11.5 seconds and on to a top speed of 78mph. Range is officially 90 miles, but 50 is more realistic in town and it will charge overnight on a standard domestic socket.
Launched in the UK in 2013, it was replaced by a similar-looking next generation model in 2017, and from 2018 it was known as the Smart EQ fortwo, which is also available as a cabriolet.
If you need four seats, then go for the slightly more expensive electric Smart forfour.
3. Volkswagen e-up!
On sale since 2014, the all-electric version of the fantastic little up! city car is a cracker.
Just like driving a near-silent conventional automatic petrol car, it's smooth, fun and can seat four people. Launched with a small 18.7kWh battery, it's steadily increased over the years to 36.8kWh, meaning the range has leapt from around 99 miles to as much as 159 miles.
Early models start at around the £10,000 mark, but you'll have to scan those classified ads, because there aren't many on the market at that price yet.
4. BMW i3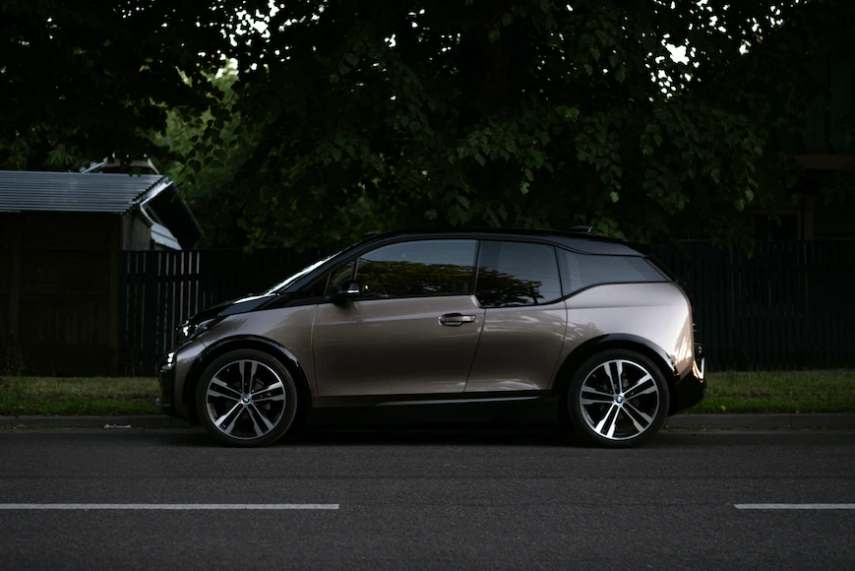 We kid you not – one of the coolest electric cars ever is now a great second-hand buy. Launched in 2013 and refreshed in late 2018, early examples with low miles can now be bought from as little as £10,000.
Available as a pure EV (60Ah, 22.6kWh battery) or 'Range Extender', it's quirky, fun to drive and oozes premium badge appeal.
You'll be lucky to get 80 real world miles out of the early pure EV version, while the Range Extender version (which uses a two-cylinder 650cc petrol engine to provide additional charge to the drive battery) can potentially double that range, though its primary function is to get you home safely or to the next charge point without worrying about being stranded with a depleted battery. 
However, you'll have to break the budget if you want a post-2016 BMW i3 which had a bigger 94Ah, 33kWh battery pack and twice the range of the original.
5. Renault Twizy
Renault's unique electric two-seater (you and your passenger sit tandem-style) has a range of up to 56 miles, a top speed of 50mph and a 3.5-hour charging time. It's a quirky choice for the city and the late Sir Stirling Moss used to run one in central London, so it must be good. 
This little runabout won't cocoon you in a warm, weatherproof cabin and it only has a range of up to 60 miles, but we've seen Twizys advertised for as little as £5,000 and there's a fair choice.
Just one note of caution. Most Twizys were sold with an additional battery lease (around £60 per month). This gives you peace of mind because Renault will replace a seriously deteriorated battery. However, if you'd prefer to buy outright, they can also be bought on this basis for much the same prices, but they are less common.
Finally, did you know that the Twizy is arguably the ultimate vegan car? Approved by PETA (People for the Ethical Treatment of Animals), it's made almost entirely from plastic and Renault claims it's 85% recyclable.
6. Peugeot iOn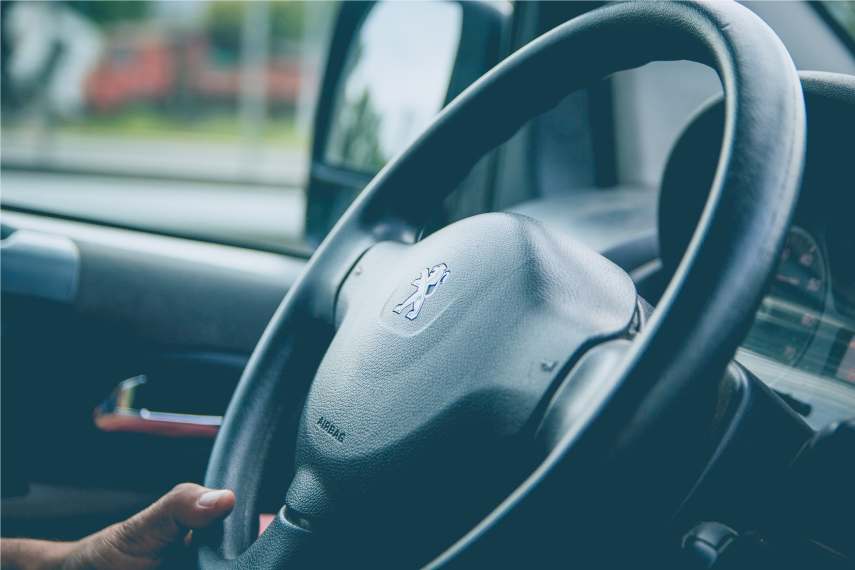 Launched in 2010, this odd-looking city car was one of the first mass-produced 100% electric vehicles.  The result of a joint venture between Peugeot-Citroen and Mitsubishi, the iOn is almost identical to the Mitsubishi i-MiEV and Citroen C-Zero (it's worth searching for used examples of these too).
When new it had a range of 93 miles on a full charge and it took seven hours to charge from a household mains socket – or it could reach 80% of battery power in 30 minutes via a rapid charger.
Snap up an iOn for less than £4,000 (C-Zeros and iMiEVs are similar money). We've even seen one sale for as little at £1,995 at a Wiltshire car dealership.
7. Nissan Leaf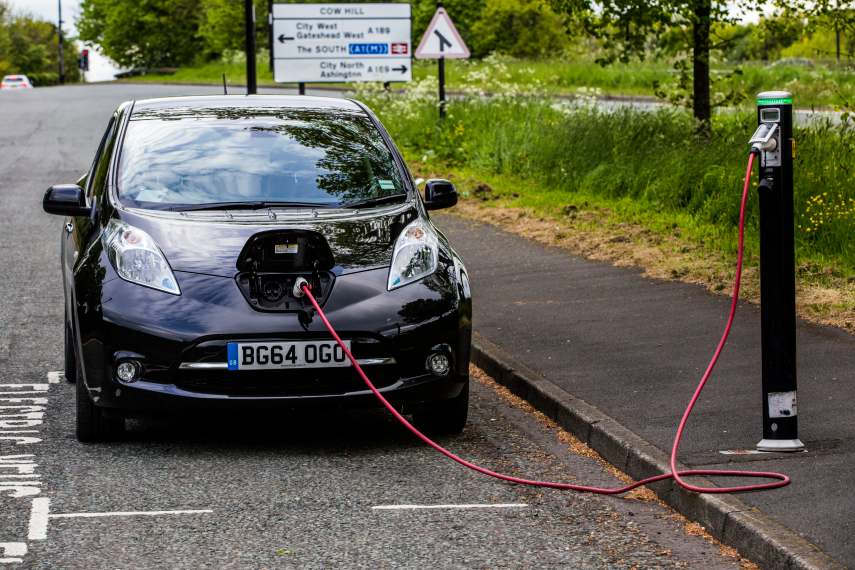 The pioneering Nissan Leaf is one of the world's most popular electric vehicles. Built in Britain, it first went on sale in 2010 and the second generation car was launched in 2018.
The original 24kWh Leaf had a claimed range of 124 miles. The car was refreshed in 2016 and a 30kWh battery pack was introduced (155 miles).
There are plenty of used Leafs on the market and just £3,500 will buy you an early 24kWh with high miles, but you will have to stretch to at least £7,500 for an example with the bigger battery pack.
Whichever you choose, the Leaf is a great bargain entry-level EV.
8. Kia Soul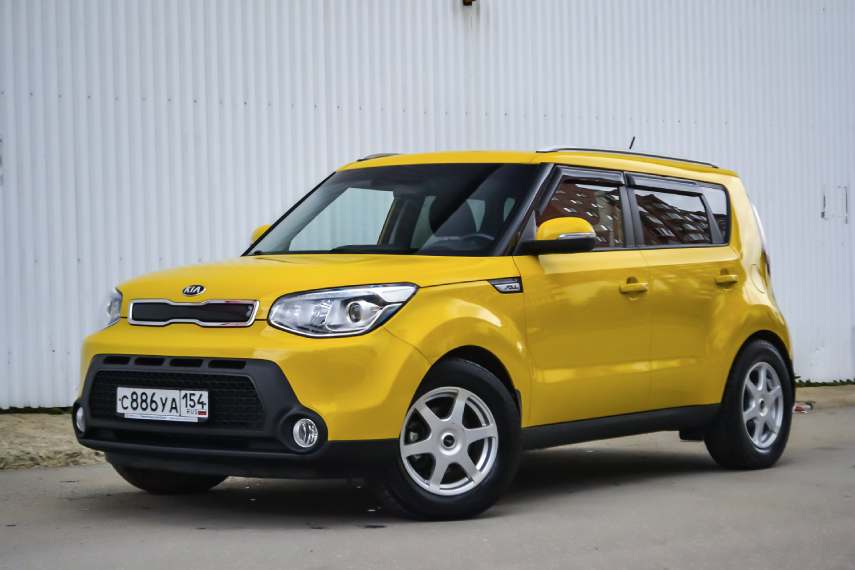 The funky second-generation Kia Soul crossover (2014-20) had love-hate looks. Originally available with petrol and diesel engines, the pure electric version arrived in November 2014, priced from £24,995 (after the government's then £5,000 Plug-in Car Grant).
If you can live with its bold styling, it's a very practical, well equipped zero emissions family car with a range of 132 miles (closer to 100 in real world driving).
With prices starting at a £8,500, you get a lot of car for your money with a Kia Soul, which can be charged from a domestic socket overnight, or reach 80% capacity after a 30-minute rapid charge (50kW).
9. Smart forfour electric drive
Starting at just below £10,000, the Smart forfour should be on your shortlist if you're looking for a funky city runabout with room for four people.
Originally launched as a petrol car in 2015, the electric version of the forfour was introduced in 2017, and it's nippy with a real premium feel.
Its modest 17.6Kwh battery pack has a claimed range of 96 miles and it takes 2.5 hours to charge from 20% to full using a wallbox, or six hours via a domestic power socket.
10. Renault Fluence Z.E.
Finally, Renault's forgettable four-door saloon was one of the first EVs that looked relatively conventional. On sale in the UK from 2012-14, it was simple to drive and spacious. However, buyers had to lease the battery, which could cost around £100 or more per month.
The Fluence had a claimed range of up to 125 miles and is now very rare. We couldn't find one for sale in the UK at the time of writing, but if one pops up in the classifieds it should be no more than a few thousand pounds. However, given its scarcity, this pioneering short-lived EV could become a modern classic.
Insuring your used electric vehicle
You don't need specialist insurance for your EV as our Electric Car Insurance covers everything you'd expect from a car insurance policy, plus specific features like battery cover and protection for your charging cables.
You don't have to tell us it's an EV either as we can tell when you enter your registration plate when getting a quote.