In a period when iconic sports cars such as the Jaguar E-type, Ferrari Dino and Lamborghini Miura were all launched, it was the humble Austin/Morris 1100 that was Britain's most popular car.
Unlike some cars of the '60s, it didn't benefit from starring roles in hit TV shows and movies – think Goldfinger (Aston Martin DB5), The Italian Job (Mini Cooper S) and The Prisoner (Lotus Seven). Even the second most popular car of the decade, the Ford Cortina, featured in 1963's Carry On Cabby – the car of choice for the film's all-girl "Glam Cabs" business.
Elsewhere in the automotive world, there were two important milestones. First, the 70mph national speed limit was introduced in 1965 and made permanent in 1967. Secondly, the Road Safety Act of 1967 set a limit of 80mg of alcohol per 100ml of blood and the breathalyser was introduced soon after.
But perhaps the most striking aspect of the following list of Britain's most popular cars of the 1960s is the fact that they were all built in Britain...
Austin/Morris 1100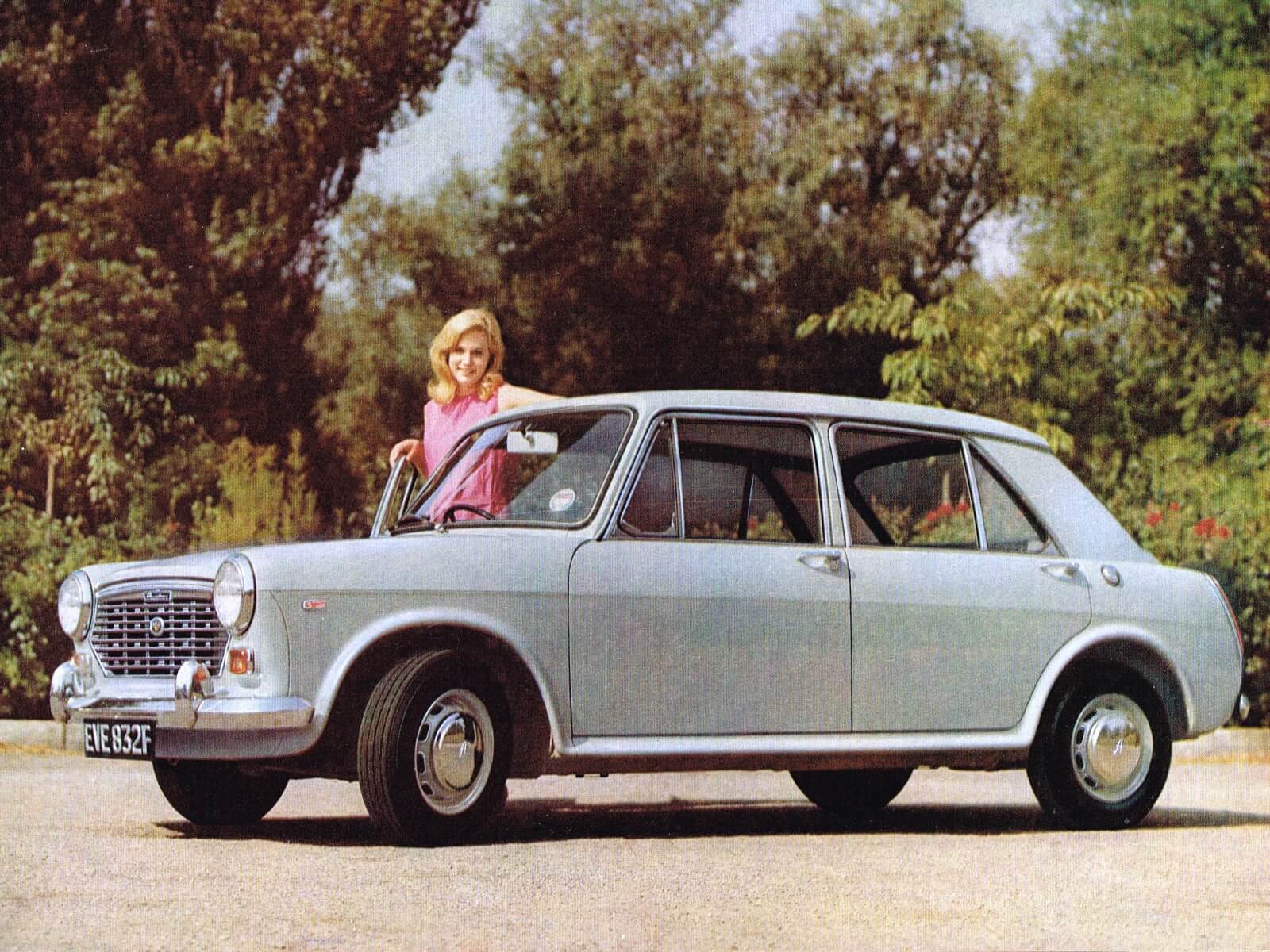 The British Motor Corporation's (BMC) 1100/1300 series was Britain's best-selling car every year from 1963 to 1966, and 1968 to 1971. 
Launched as the Morris 1100 in 1962, it was in effect a larger version of the Mini and it was the ultimate example of badge-engineering because there were also Austin, MG, Riley, Wolseley and Vanden Plas variants. 
Built at both Longbridge in the West Midlands and Cowley, Oxfordshire, an estate version appeared in 1966. UK production of this British institution finally stopped in 1974 and a total of 2,250,757 examples were built. 
Ford Cortina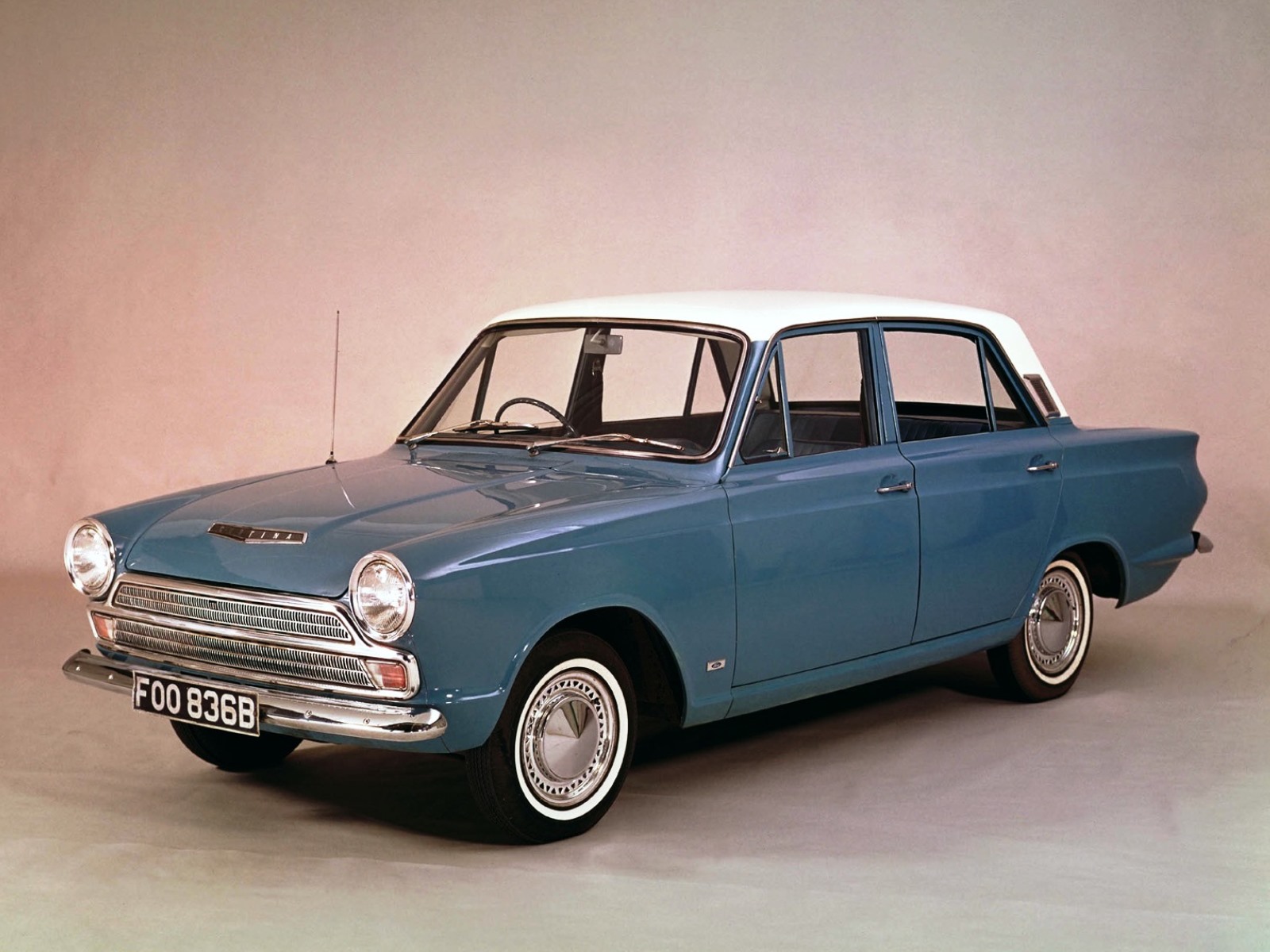 Manufactured in Dagenham, Essex, between 1962-66, the Mk1 Cortina was a compact and affordable people's car in direct competition with the Austin 1100. 
Available as a two or four-door saloon and an estate, it was replaced by the larger Mk2 (1966-1970) with more modern, boxy styling. Both the Mk1 and Mk2 were million sellers. In fact, the Cortina was Britain's best-selling car for 10 of the 20 years it was on sale – and even snatched the BMC 1100's No 1 spot in 1967. 
The original Mk1 Cortina had a 1.2 litre 4-cylinder petrol engine, a top speed of 76.5mph, took 20 seconds to get to 60mph from rest and fuel economy was 30.2mpg.
Vauxhall Viva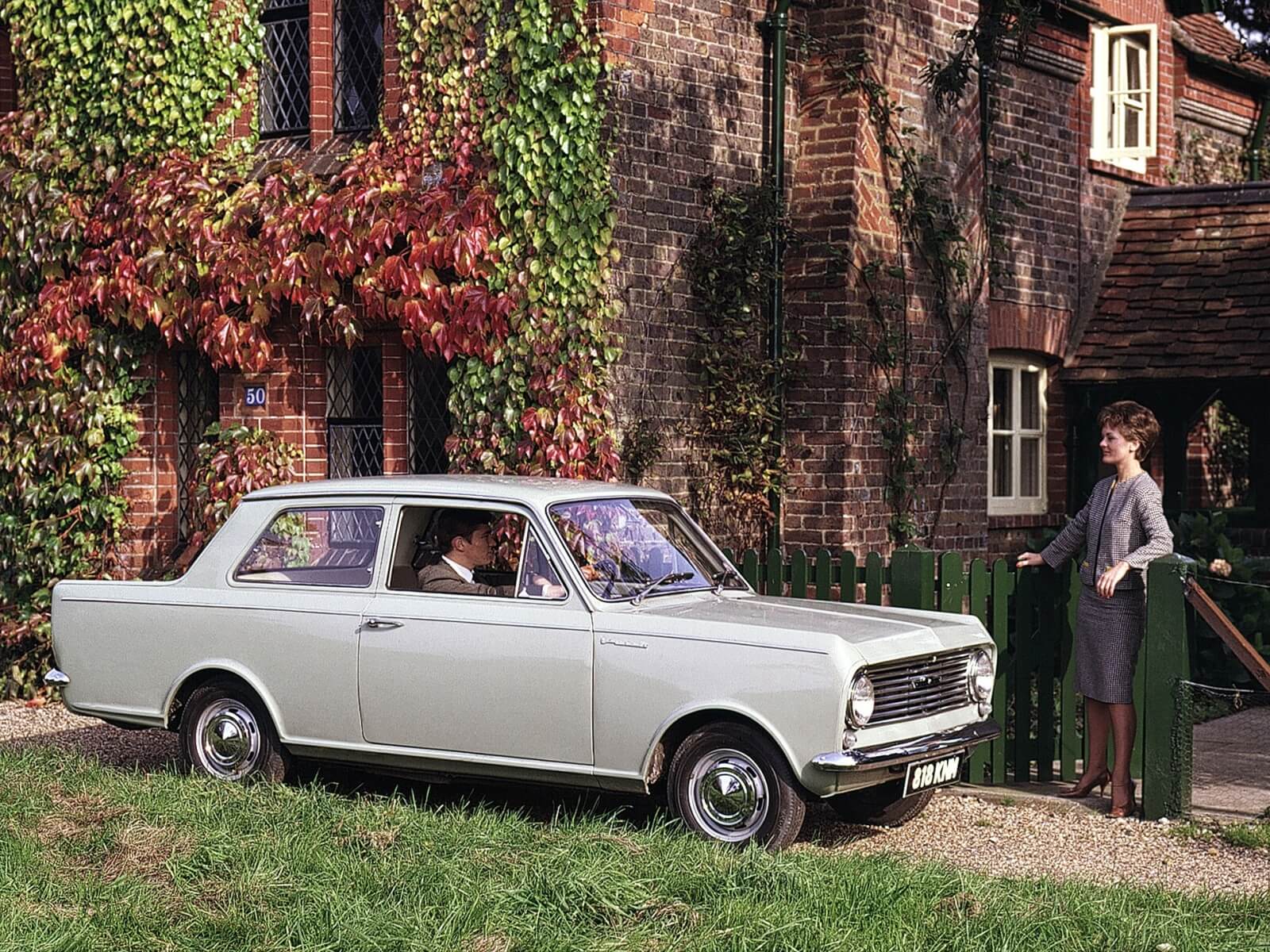 Built from 1963-66 at Ellesmere Port, Cheshire, the Viva HA (pictured) was the first new small car produced by Vauxhall since the war. Only available as a two-door saloon, it was exceptionally easy to drive with lightweight operating controls and good all-round visibility. 
In all 309,538 HA Vivas were produced before the second generation (HB) was introduced. With an attractive boxy look, it was even more successful. By the time production of the HB finished four years later, 566,391 had been manufactured.
Mini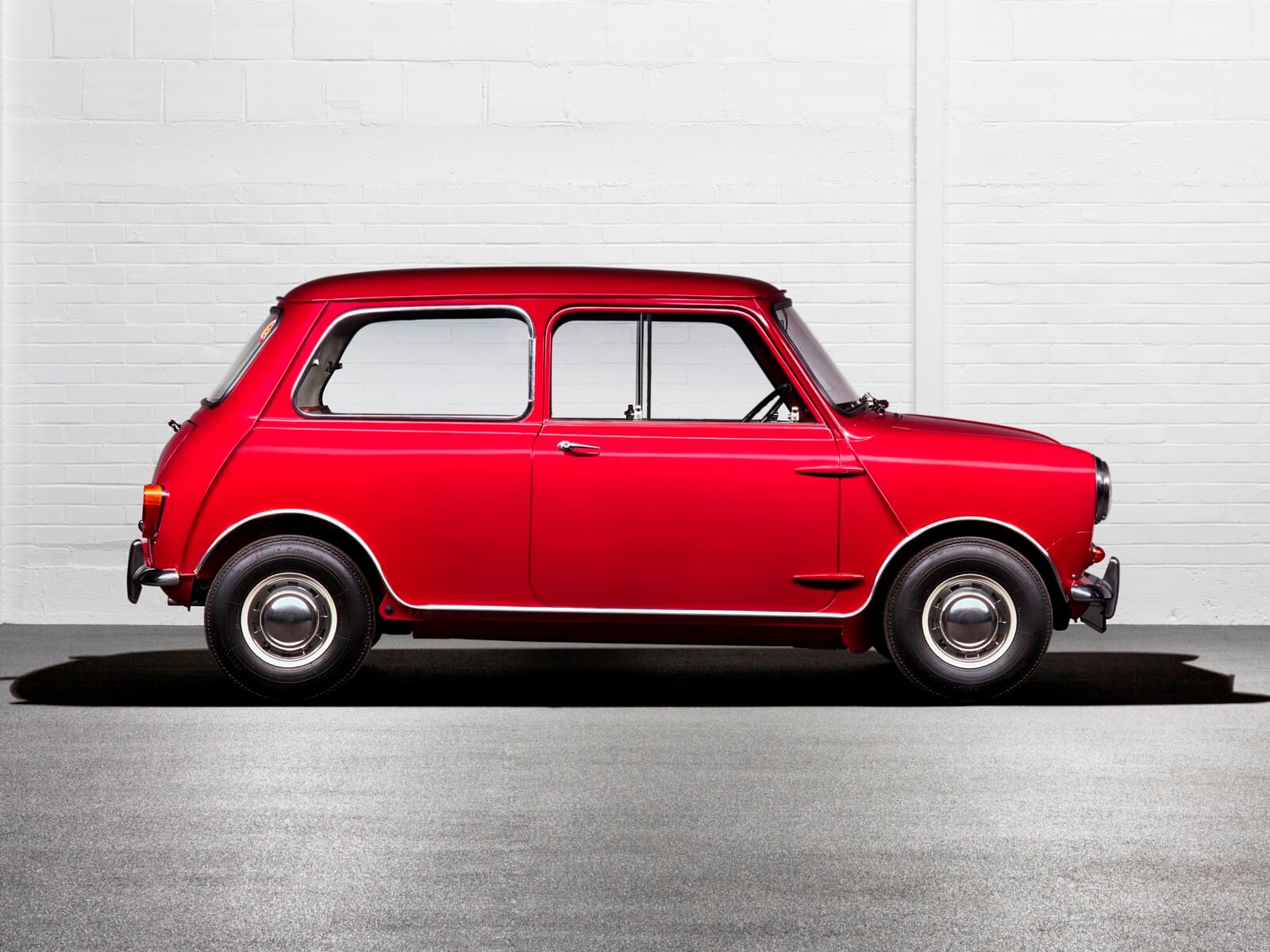 Launched in 1959 as the Austin Seven and Morris Mini-Minor, the Alec Issigonis designed small car was revolutionary. Its front-wheel drive and transverse mounted engine created an astonishing amount of space and it set the template for city cars. 
A total of 5,387,862 Minis were built (1.6m were sold in the UK) before production finally ended in 2000, making it the best-selling British car ever. 
A sixties icon and a true people's car, it was built at Longbridge in Birmingham and Cowley, Oxford.
Hillman Hunter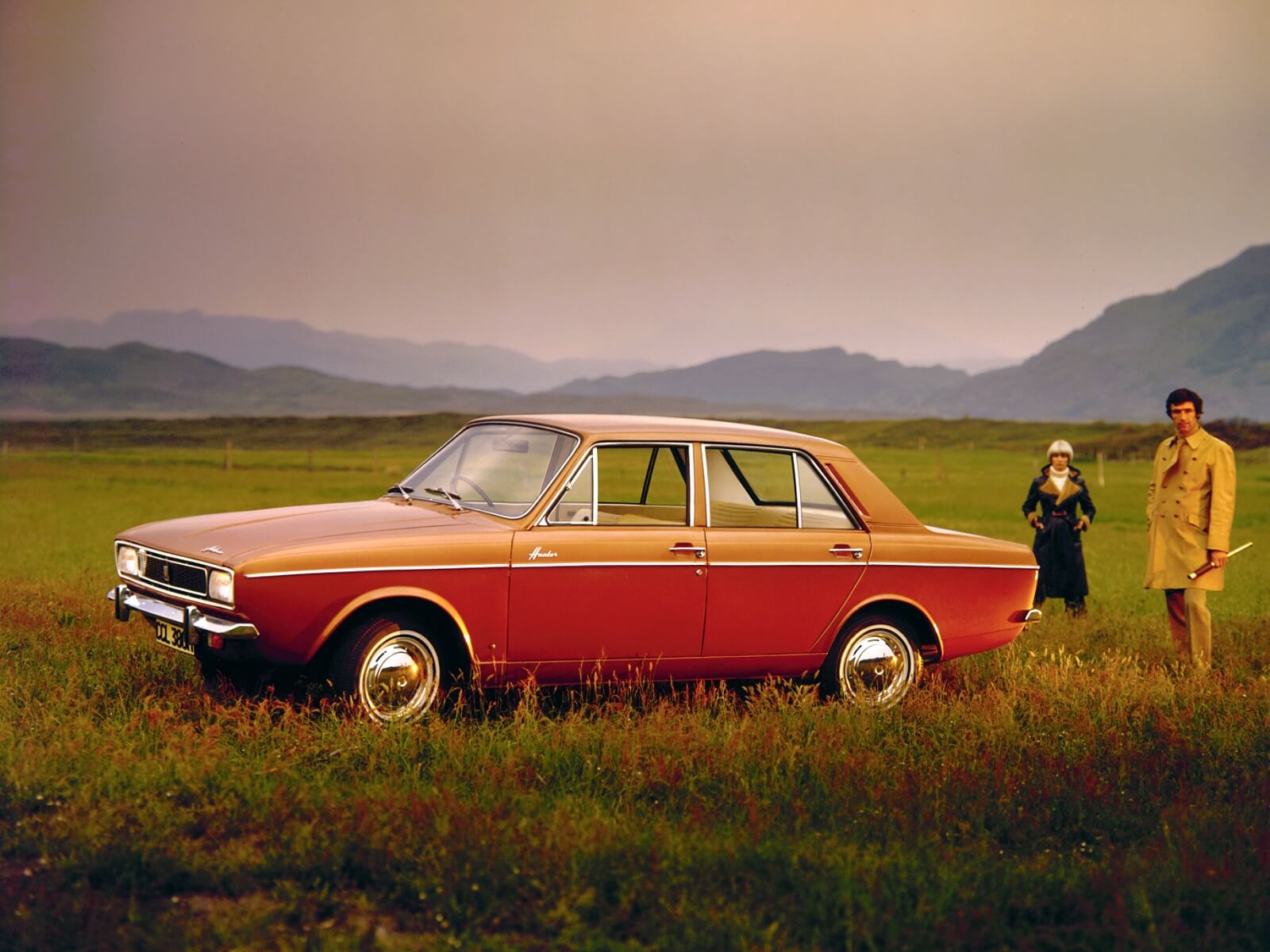 The Hillman Hunter was the best known member of the so-called Rootes Arrow range of cars – badge-engineered vehicles based on a single platform produced by the Rootes Group. Other cars included the Singer Gazelle, Singer Vogue, Sunbeam Rapier and Humber Sceptre. 
Launched in 1966, the Hillman Hunter was still a top 10 best-seller in 1975 – a year before production finally ceased in the UK. It was built at Ryton in the Midlands and Linwood in Scotland. However, it was to have an afterlife in Iran where it was built until 2005. 
Vauxhall Victor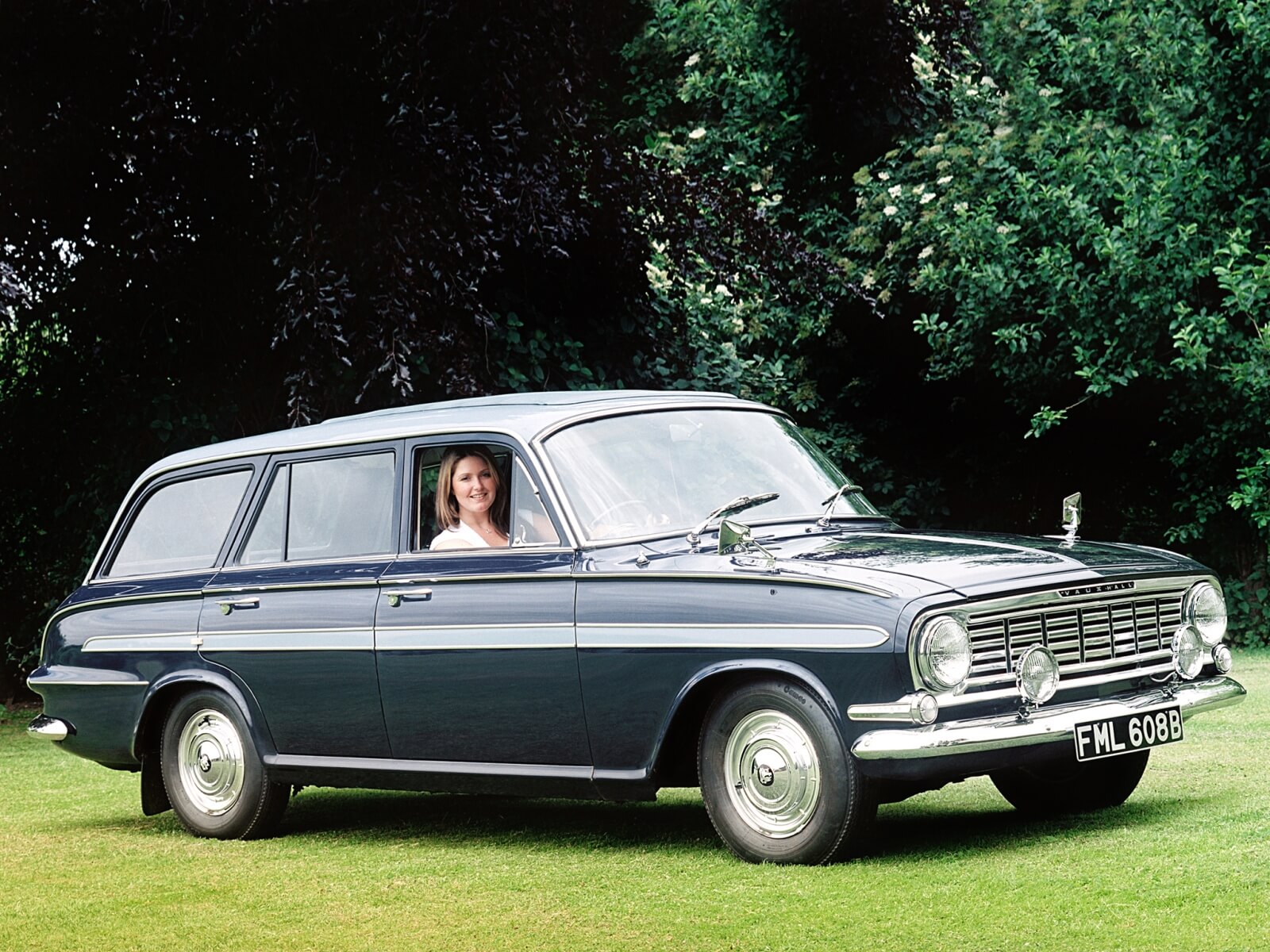 Vauxhall's successful mid-sized saloon (and estate) had originally been launched in 1957 with American styling. The cleaner, more European FB Series Victor (pictured) followed between 1960-64, then the FC (1964-7) and FD (1967-74). In all, more than half a million Victors were produced in Luton, Bedfordshire, during the 1960s. 
A white Vauxhall Victor HD had a starring role in the hit 1960s series, Randall and Hopkirk (Deceased), as lead character Jeff Randall's car of choice.
Ford Anglia
Built from 1959-67, more than a million of these popular family cars were produced. The Anglia featured American-influenced styling and its backward-slanted rear window was the most radical element. 
Of course, a turquoise Anglia 105E car starred in J K Rowling's Harry Potter and the Chamber of Secrets. Ron Weasley gave his car the powers of flight, invisibility and extra loading capacity. 
The Ford Anglia, which was also available as an estate and van, was manufactured at Dagenham, Essex, and Halewood on Merseyside.
Ford Escort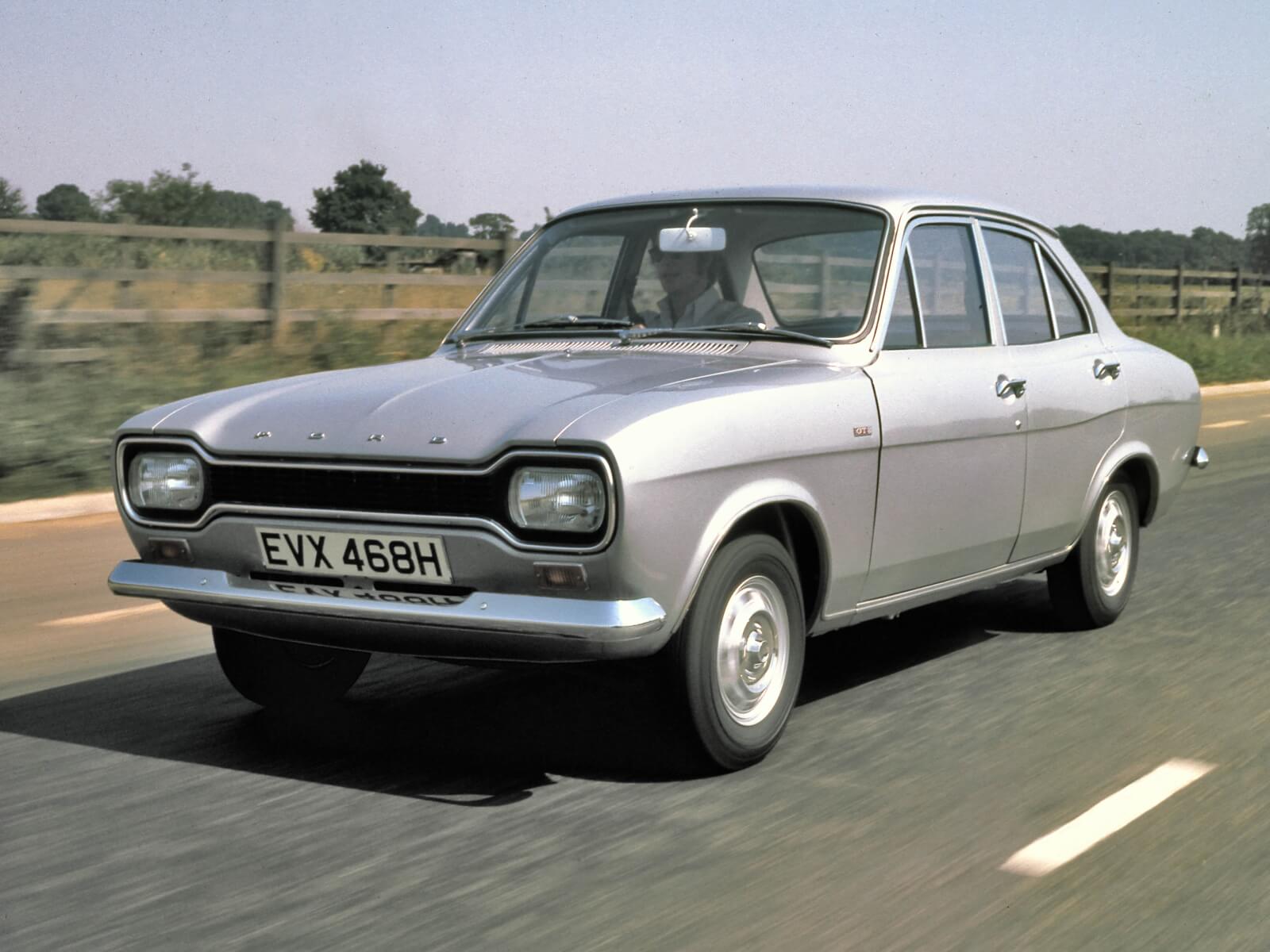 Ford already had a winner with the Cortina, but in 1968 the smaller Escort was launched as a replacement for the ageing Anglia. Built at Halewood on Merseyside, it became a huge success too. 
The Mk1 was replaced by the Mk2 in 1975 and the series continued until 2004. By the end of its life a massive 4,105,961 had been sold, making it the most popular car in Britain ever. It held the record until 2014 when it was overtaken by its little brother, the Fiesta. 
Hot versions of the Mk1 included the Escort RS2000 and the Escort Mexico which famously won the 1970 London to Mexico World Cup Rally with Finnish legend Hannu Mikkola at the wheel.
Ford Corsair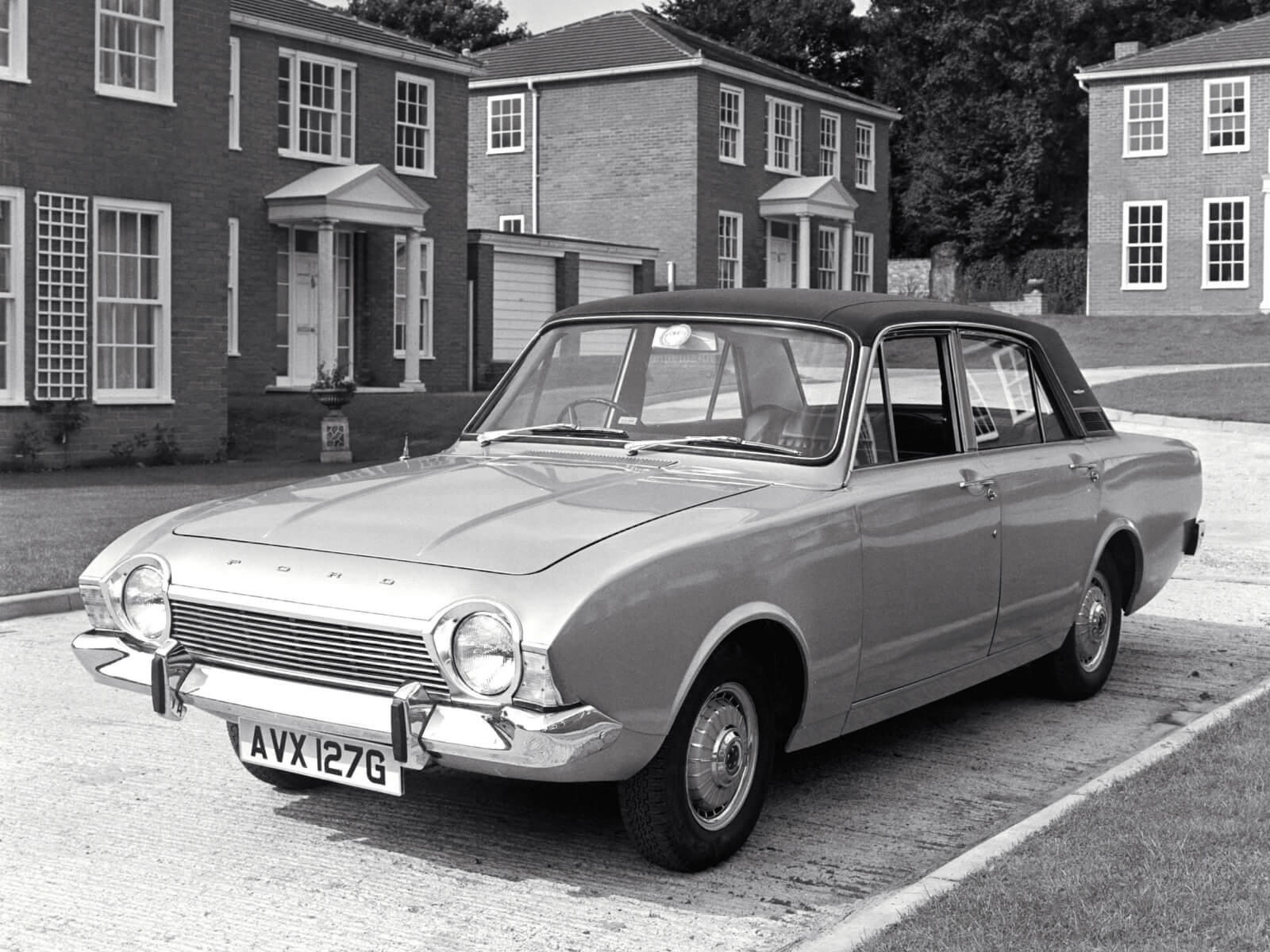 Manufactured at Ford's plants in Halewood and Dagenham from 1963-70, the Corsair was essentially a long wheelbase, re-skinned, more upmarket Cortina. 
Available as a two or four-door saloon and an estate, its bold front-end styling was a homage to America's Ford Thunderbird. A total of 310,000 Corsairs were built, but they are now an extremely rare sight on our roads. 
As a footnote to history, in 1974 a Ford Corsair found itself at the centre of one of Britain's biggest unsolved crimes. Lord Lucan had borrowed the car after his children's nanny had been bludgeoned to death in London. A few days later the blood-splattered Corsair (with a length of lead pipe in its boot) was found abandoned on the East Sussex coast. Lord Lucan hasn't been seen since, though there are countless theories.
Hillman Imp
Built from 1963-1976, the rear-engined Hillman Imp was an attempt by the Rootes Group to compete with the Mini in the popular small car market. 
The first British mass-produced car with the engine block and cylinder head cast in aluminium, it was dogged by unreliability and quality control issues, but it was practical and fun to drive, competing in rallies and saloon car racing. 
By the end of its life, some 440,000 Imps and its variants – the Singer Chamois, Imp Californian, Sunbeam Imp Sport and Sunbeam Stiletto – had been built at a new factory in Linwood, Scotland.