After March, more new cars are registered in September than any other month of the year because these are the dates when UK number plates change.
1 March 2018 saw the introduction of the 18-registration. This will be followed by 68-reg on 1 September 2018 and 19-reg (1 March 2019).
If you're in the market for a brand new car and your budget is £10,000 or under, there's never been such a good choice of vehicles.
As you can see below, most of the cheapest cars on the UK market are small, but surprisingly good.
Just outside the Top 10, but still under £10,000, you can also choose the diminutive Smart ForTwo, the award-winning Hyundai i10 city car or the cute Kia Picanto complete with unbeatable seven-year warranty.
1) Dacia Sandero - £6,995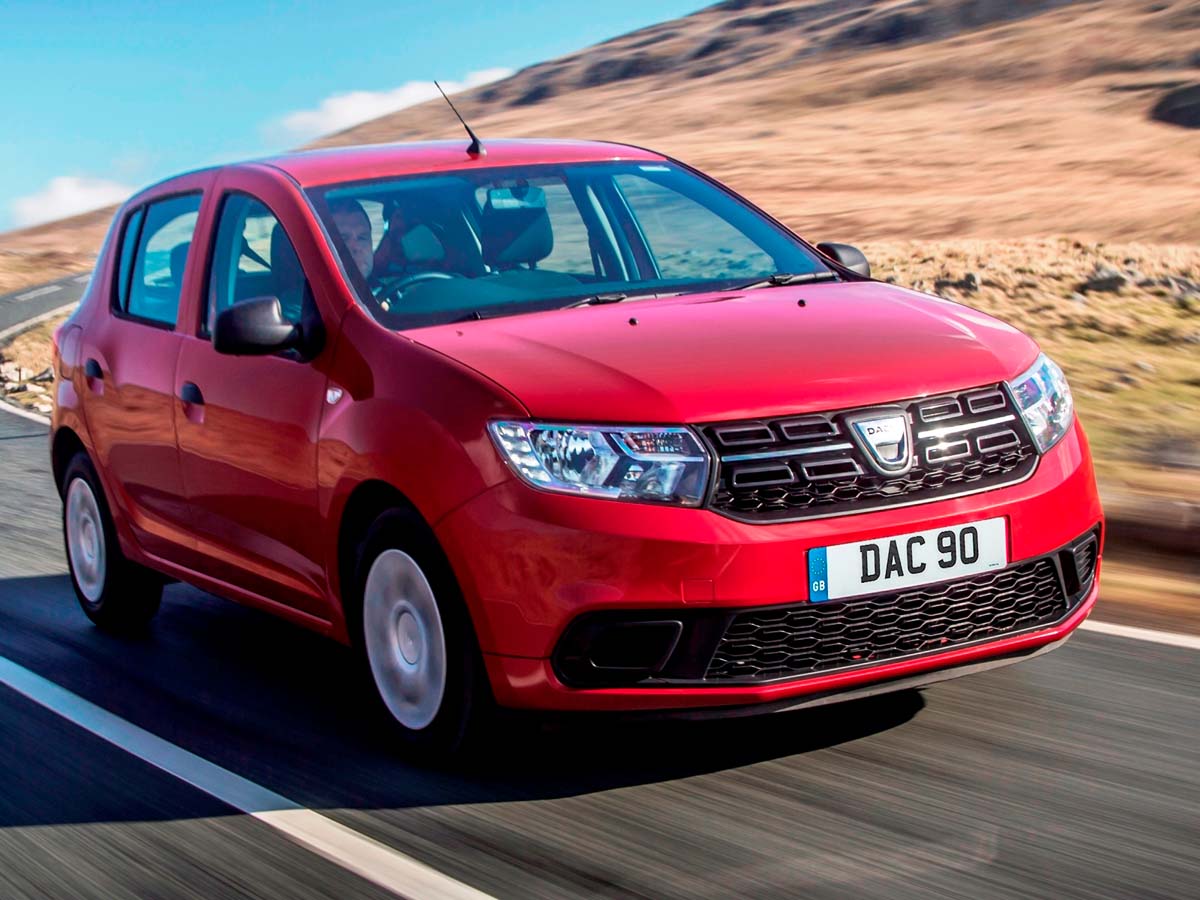 Still the cheapest new car on the UK market, the Sandero is a supermini-sized vehicle from Renault's Romanian budget brand, Dacia.
Representing a decent amount of car for the money, it's a five-door with plenty of head and legroom for back-seat passengers, while the 320-litre boot (expanding to 1,200 litres with the rear seats folded) is one of the biggest in its class.
Cheap to run, the Sandero is basic, but solid and comfortable. It would be wrong to call it the most entertaining car to drive, but it's fine for everyday motoring, and practical.
There are three engines to choose from – a 1.0-litre non-turbo petrol, a 0.9-litre turbocharged petrol and a 1.5-litre diesel. Go for the diesel if you rack up the miles on motorways, otherwise choose the lively 0.9-litre three-cylinder.
The Dacia Sandero was awarded Best Budget Used Car by Diesel & Eco Car magazine in 2018.
2) Suzuki Celerio - £7,499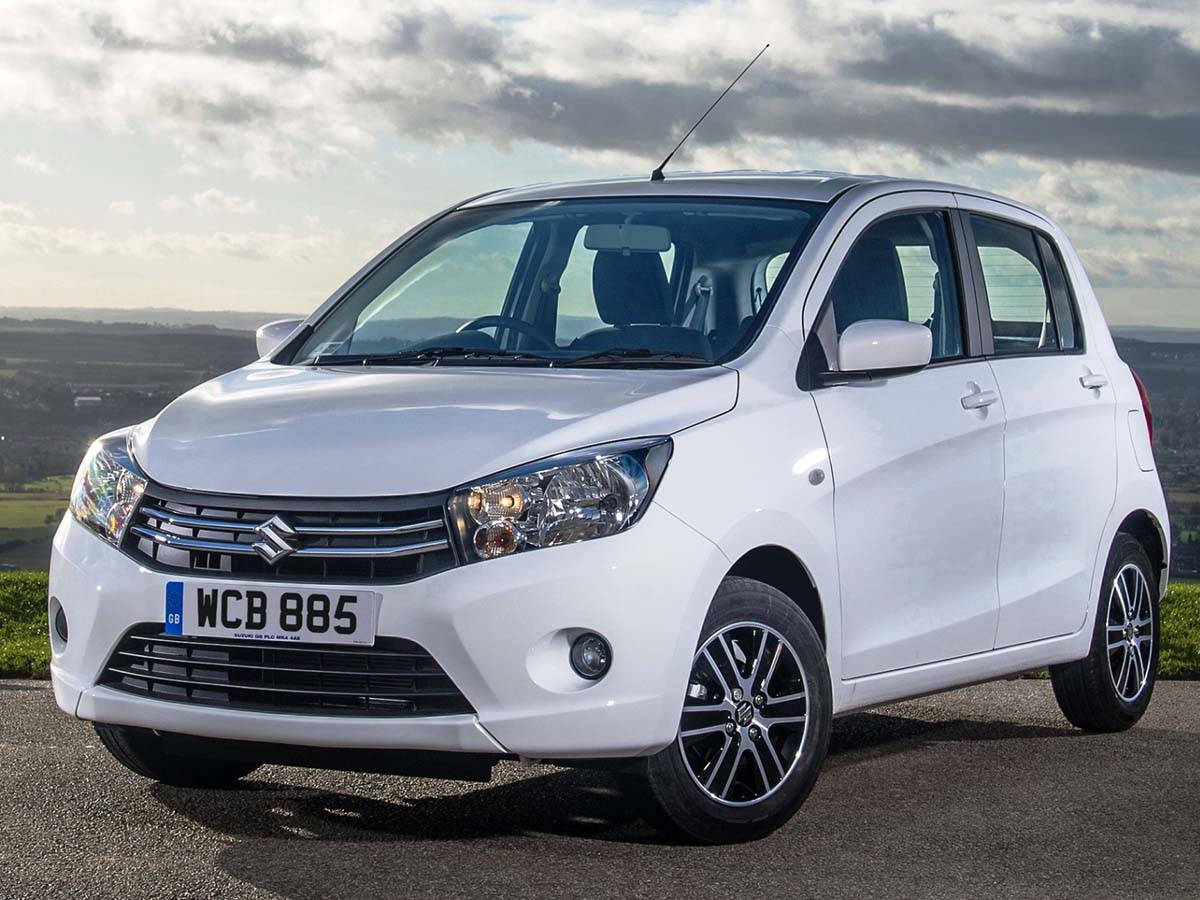 Launched in 2015, the five-door Suzuki Celerio is a surprisingly good entry-level city car. No frills perhaps, but it's frugal, practical and not devoid of character. It also has some of the lowest running costs, on a daily basis and over the longer term if you factor in its low depreciation.
The Celerio does what it says on the tin – for a bargain price you get a small, but spacious car that's blessed with two willing little 1.0-litre cylinder petrol engines that are good for up to 78.4mpg with CO2 emissions as low as 84g/km.
The Celerio was awarded a 'Best Buy' accolade at the 2017 What Car? Awards – apparently there's "nothing else in this class offers so much for so little".
3) Dacia Logan MCV - £8,495
The Dacia Logan is quite simply the cheapest new estate car money can buy, which means that it's a lot of car for your money.
It may not look exciting, but this 'Maximum Capacity Vehicle' offers reasonable space for the driver and passengers, plus a huge 573-litre boot that expands to 1,518 litres with the rear seats flipped.
The Logan MCV doesn't claim to be anything other than basic and practical, but generally speaking, it's a comfortable, no-thrills drive.
The engine choice is the same as the Sandero, though if you plan to regularly carry heavy loads, you're probably best opting for the 1.5-litre diesel because it has extra pulling power.
The Logan MCV won the 2016 Auto Express Driver Power 'Best Family Car' award.
4) MG3 - £8,695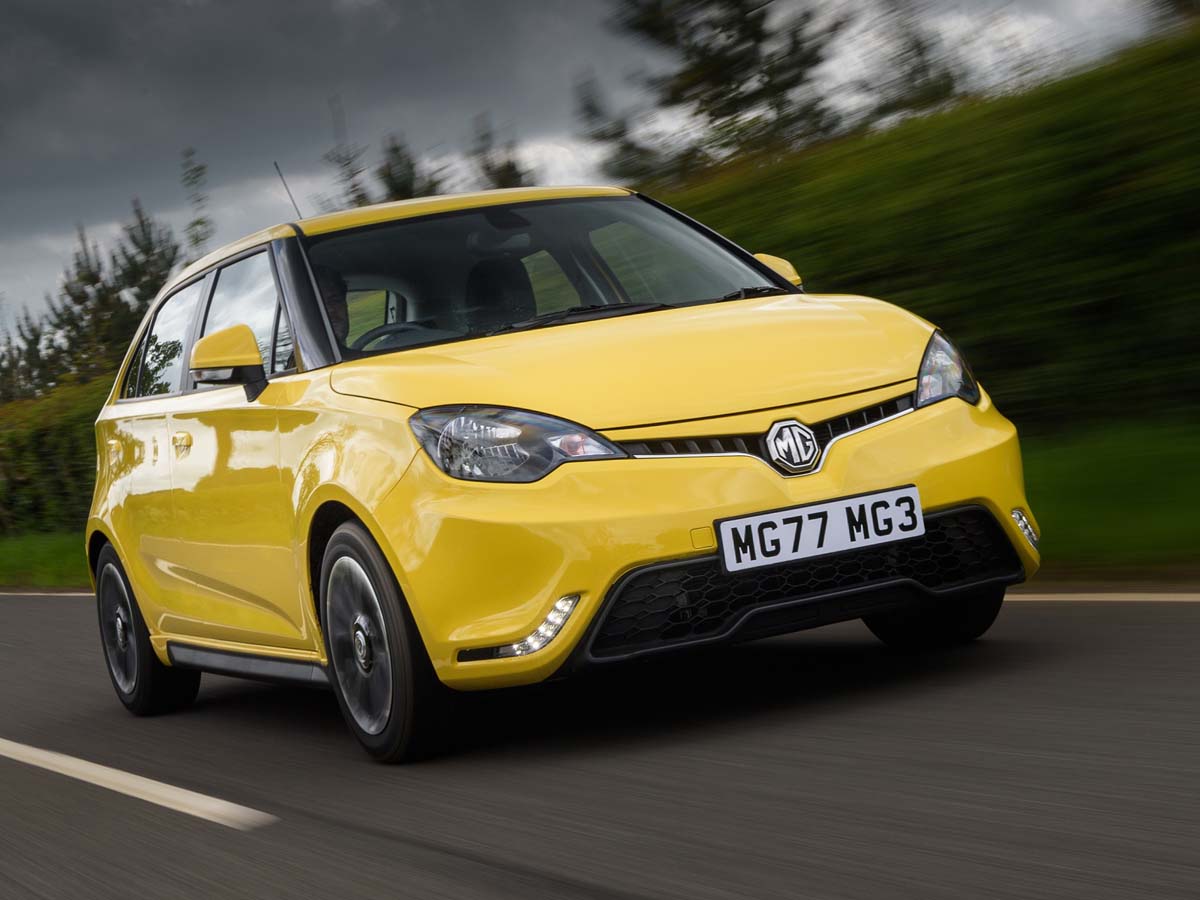 MG's distinctively styled five-door hatchback is another option in the sub-£10,000 category, offering a supermini for city car money.
There's only one engine available (a 105bhp 1.5-litre petrol hooked up to a five-speed manual gearbox) so the only choice is really between twin levels. The engine isn't the most dynamic out there, but the MG3 still manages to be fairly good fun to drive.
Thanks to its larger dimensions, it is practical, with enough space for adults front and back. The MG3 also boasts a generous 320 litres of boot space (expanding to 1,262 litres).
Unlike most cars in this price range, there's plenty of room for personalisation with a good range of colours and customisation options available.
If you want extra peace of mind, the MG3 is one of just two cars in our Top 10 offering a five-year/60,000-mile warranty.
5) Skoda Citigo - £8,860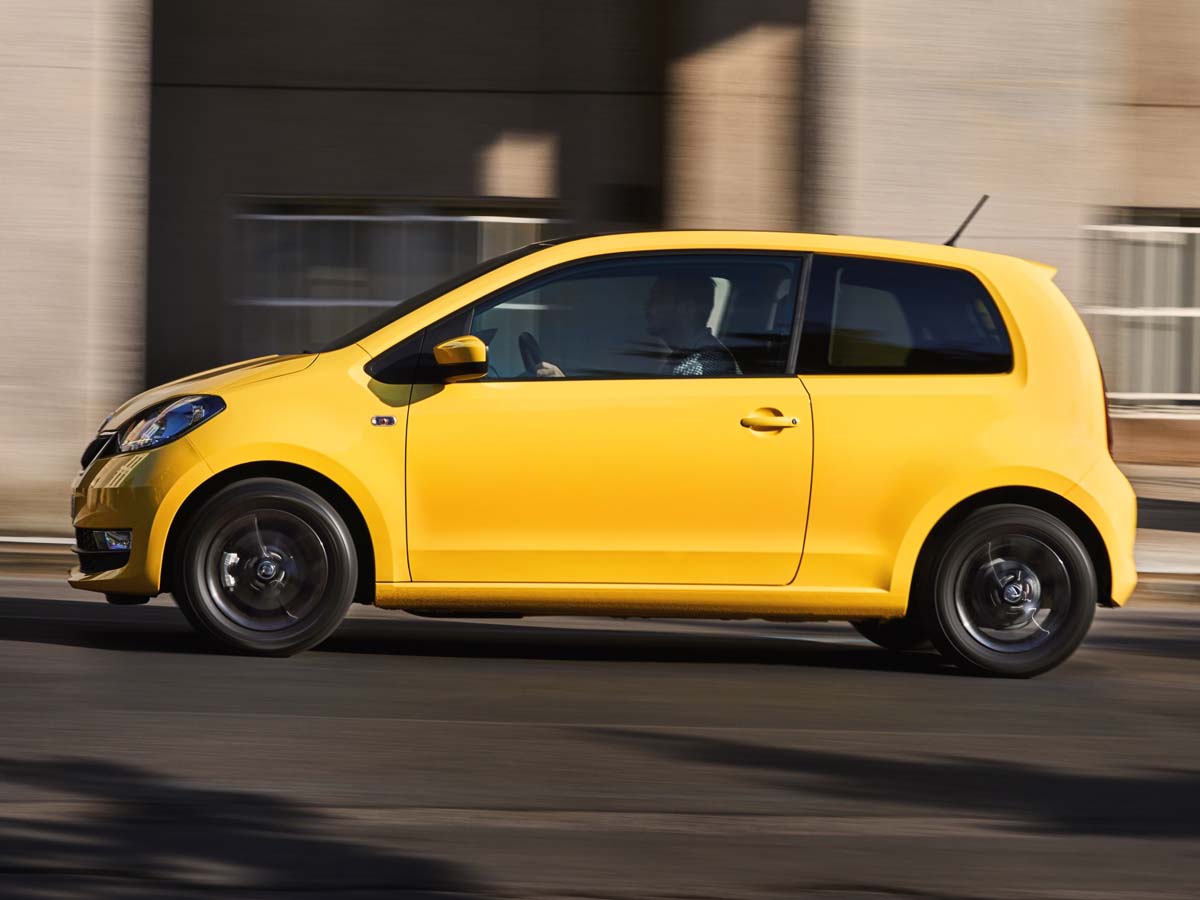 Skoda's acclaimed city car is entertaining to drive, looks cute and is surprisingly spacious. Almost identical to its Volkswagen Group cousins, the Seat Mii and VW Up!, the Citigo was launched in 2012, updated slightly in 2017, and is still stylish.
Available with three or five doors, it's won many awards including 'Best City Car £9,500-£11,000' at the What Car? Car of the Year 2018 Awards.
You can choose between 59bhp or 74bhp versions of the same 1.0-litre three-cylinder engine, but no need to upgrade if you drive mostly in urban areas where the smaller unit works just fine.
Well made, it's also worth remembering that the Skoda brand generally has a great reputation for reliability.
6) Peugeot 108 - £9,125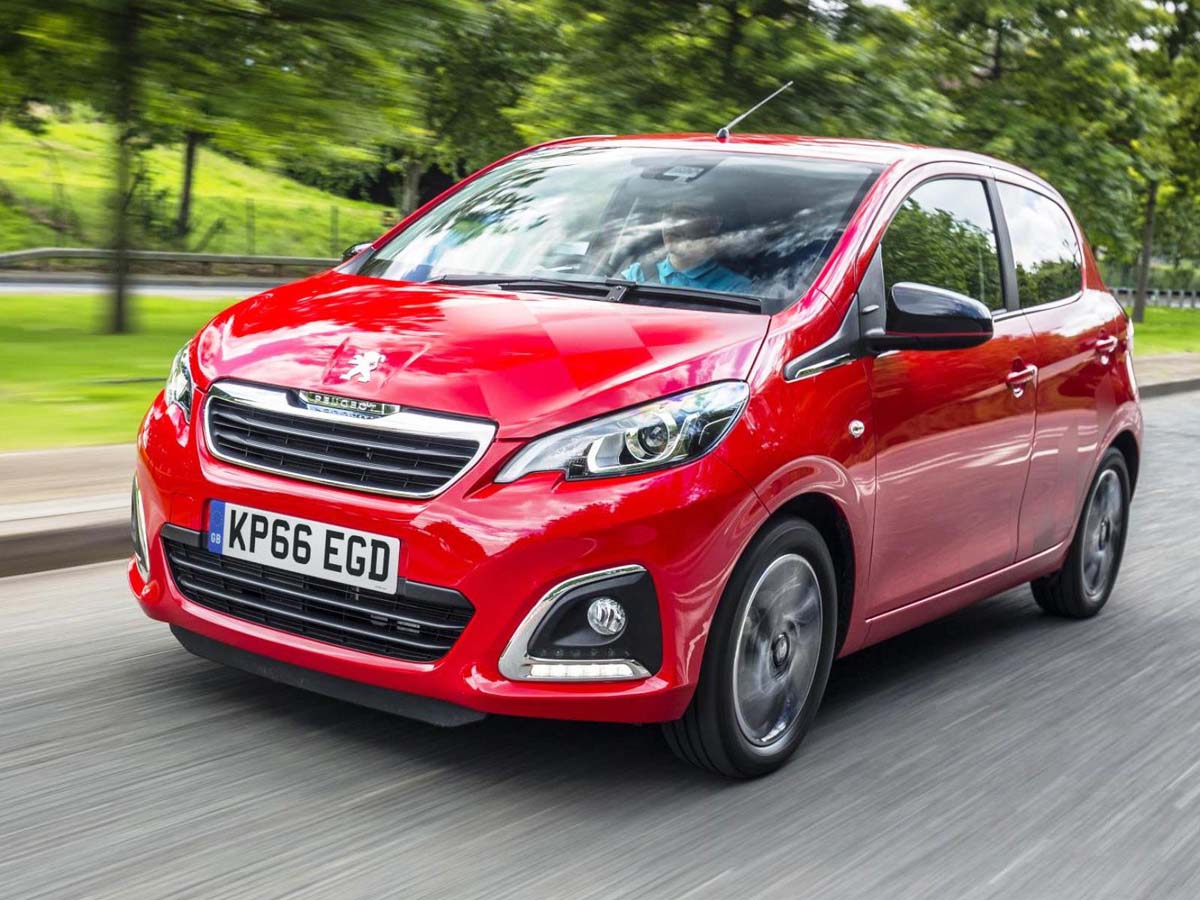 Peugeot's little city car represents great value. Closely related to the Citroen C1 and Toyota Aygo (you could almost say they are non-identical triplets), the 108 is arguably the classiest of the three.
Funky and stylish, it's the best all-round package. Despite its dinky dimensions, there's more space inside than you might think and it's fun to drive thanks to the choice of eager little three-cylinder petrol engines (1.0 and 1.2 litres). We reckon the latter is the best blend of performance and economy.
Well equipped, the 108 offers plenty of scope for personalisation with cool colour combinations. And if you can stretch to the full-length fabric roof, it's the next best thing to a convertible.
7) Toyota Aygo - £9,295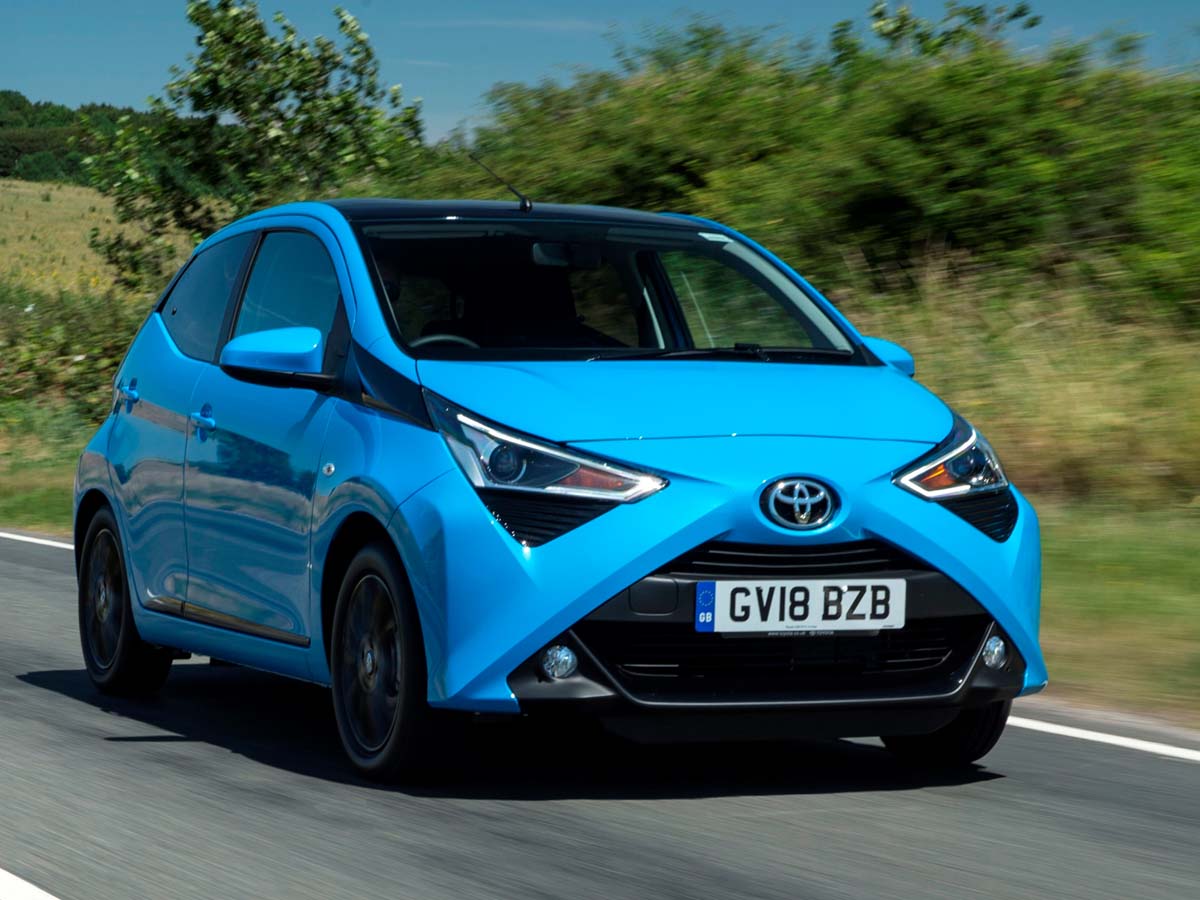 Launched in 2014, the Toyota Aygo is one of the best and most distinctive city cars on the market. Developed alongside the Citroen C1 and Peugeot 108, the Aygo has the most radical shape of the three.
Fun to drive, safe and cheap to run, it's well built and powered by a frugal, yet eager, 1.0-litre three-cylinder petrol engine. Like its French cousins, space is a little tight in the back and the boot (168 litres) is small, but it's good value for a sub-£10,000 car. The Aygo received an update in 2018 to keep it competitive against strong, newer competition, such as the latest Kia Picanto.
The Aygo, which comes with a generous five-year warranty, is an important car for Toyota in the UK, accounting for a fifth of sales. It's the second best-seller in the range, behind the Yaris.
8) Volkswagen Up! - £9,325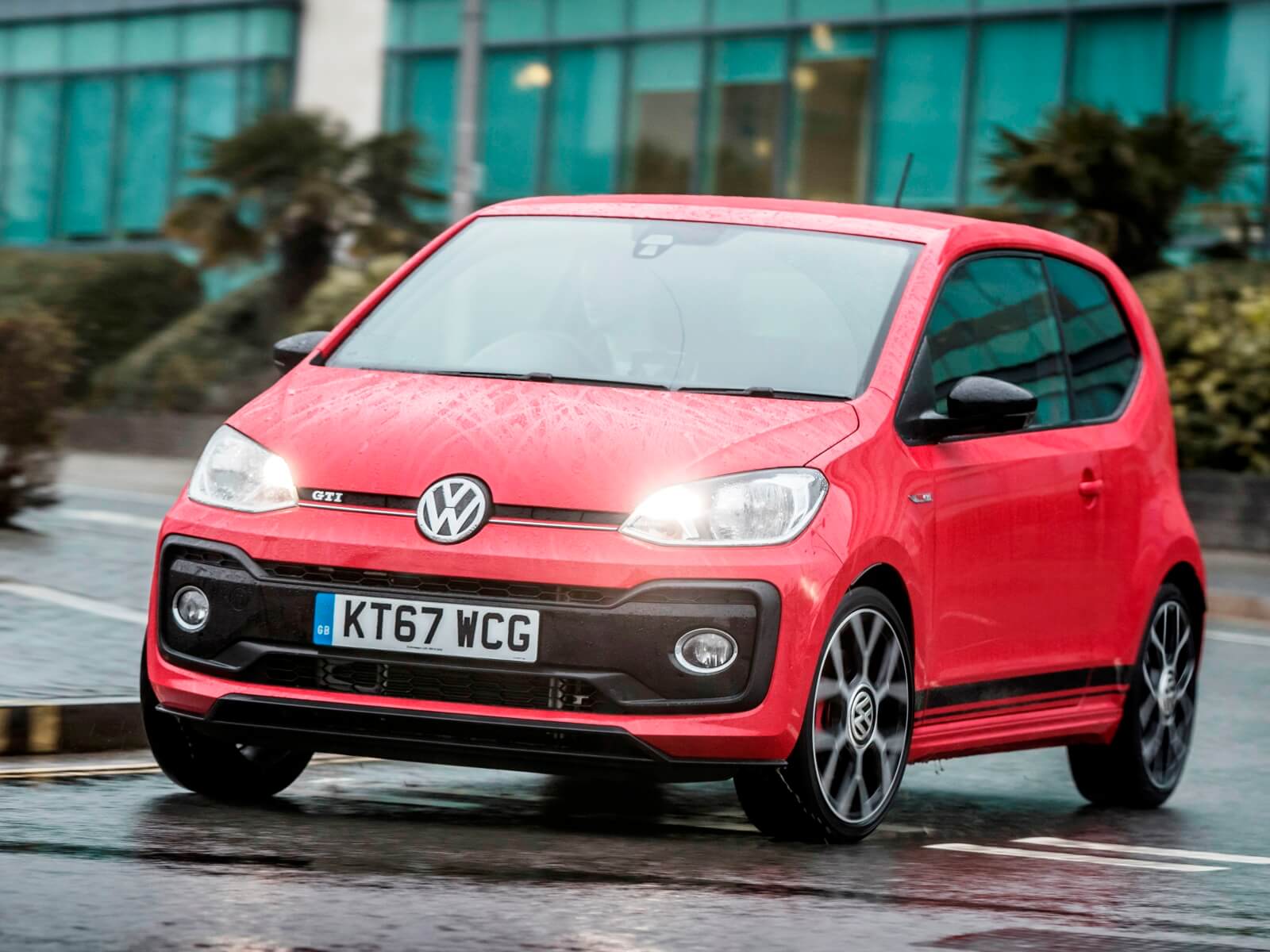 Closely related to its not-so-distant relatives, the Seat Mii and Skoda Citigo, the classy VW Up! is one of the most engaging small cars on the market to drive.
With excellent build quality and low running costs, it's available with a punchy little 1.0-litre engine (59bhp, 74bhp or swift 89bhp). There's even an electric version – the e-Up! – which has a range of up to 99 miles on a single charge, but it's pricey at £21,140 new.
Deceptively spacious and available as a three or five-door, there's just room for two adults in the back. Boot space is a useful 251 litres, or 951 with the back seats down.
The Up! was launched in 2011 and named World Car of the Year in 2012. Updated in 2016, it's won many other awards over the years including the 2017 Auto Express City Car of the Year.
If you're looking for a city car with badge appeal at an affordable price, this is the one to go for.
9) Fiat Panda - £9,510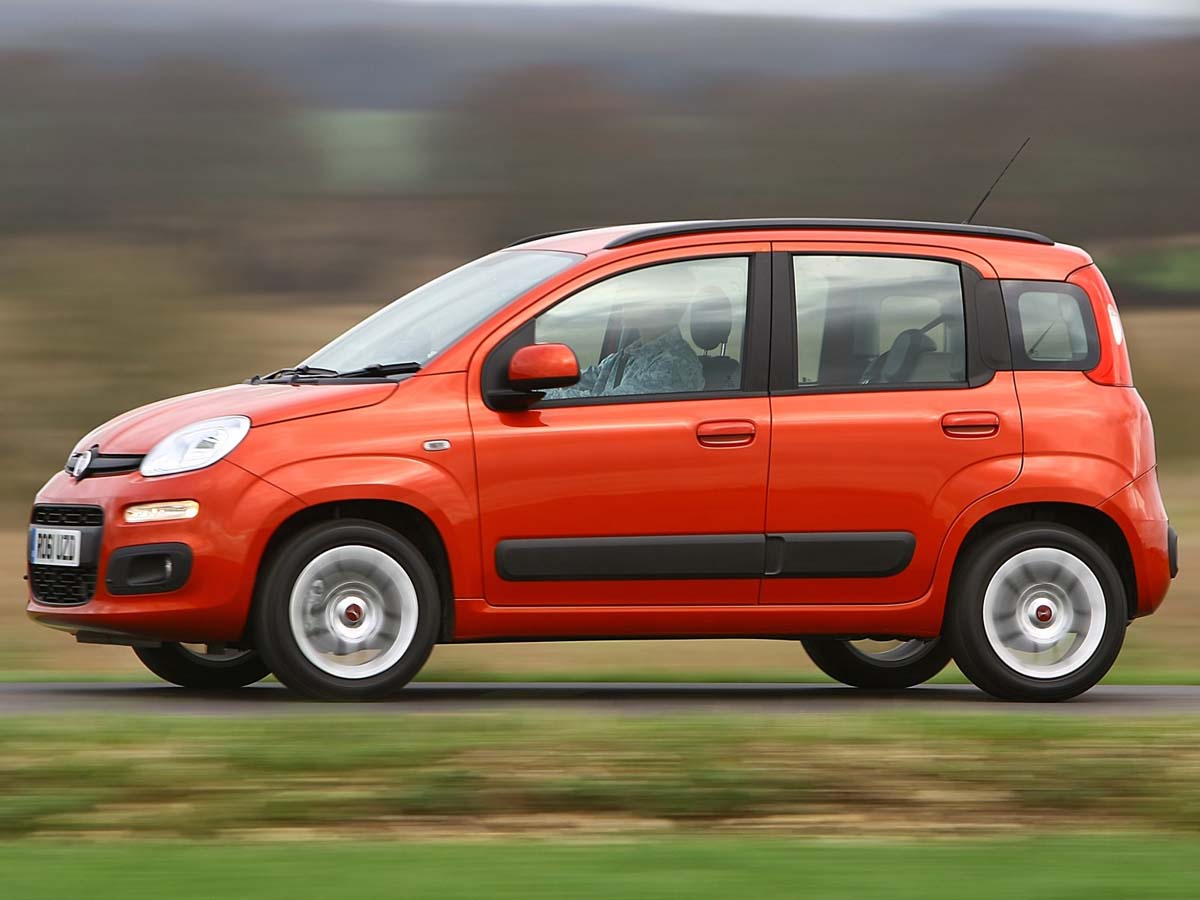 The evergreen Panda is still Italy's best-selling car for good reason. Funky looks and fun driving characteristics combined with low running costs and deceptive interior space definitely make this worth considering. Add light steering, good visibility and compact dimensions and you're left with a clever little city car package.
Thanks to its relatively high roofline, headroom is good in the Panda which helps in the back especially. Boot capacity is a reasonable 225 litres, or 870 litres with the rear seats flipped.
There are two petrol engines available – a 68bhp 1.2-litre or 84bhp 0.9-litre two-cylinder TwinAir. We'd recommend going for the latter which is more lively.
10) Dacia Sandero Stepway - £9,595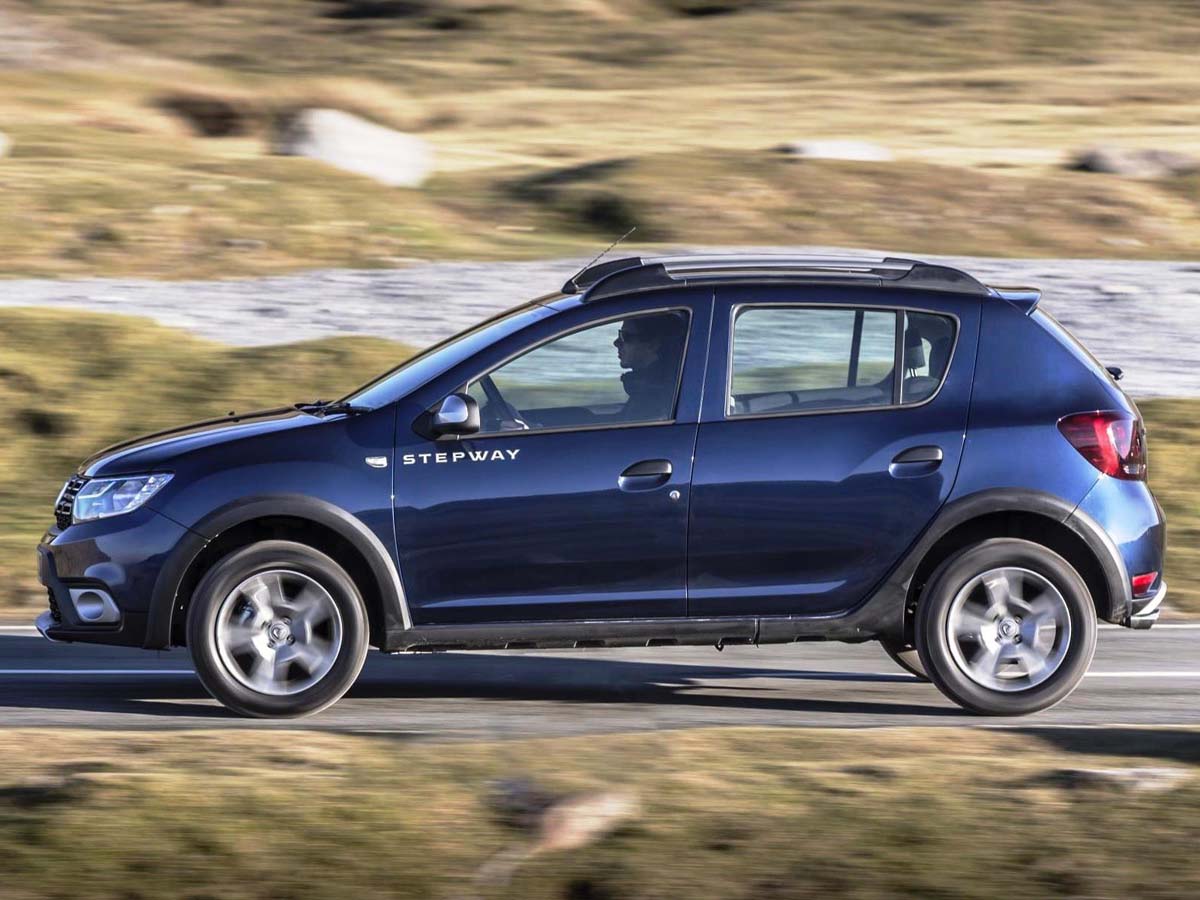 Put simply, the Stepway is a variant of the standard Sandero (the cheapest car in the UK), offering more of a crossover look and feel.
Its ride height has been raised by 4cm and it has roof bars and a few other styling enhancements aimed at delivering a slightly more rugged look.
The no-frills Dacia brand has only been in the UK for five years and the Stepway is yet another example of a model offering much more than you'd expect for the money. Like the Sandero, it won't win any awards for driving dynamics, but it's a perfectly comfortable way to get from A to B.
The Sandero Stepway is above average when it comes to space, with a 320-litre boot that can be expanded to 1,200 litres by folding down the 60:40 split rear seats.
Interested in upgrading to a 68-plate? Did you know Admiral now offers car finance?