Veganism is currently defined as a way of living that attempts to exclude all forms of animal exploitation and cruelty, be it from food, clothing, or any other purpose.
Clearly, this presents problems for the car industry because animal products find their way into so many components – everything from tyres to the grease used to lubricate moving parts.
However, vegans also know that they should seek to exclude animal products from their lives as far as is "possible and practical", so keeping the pressure on manufacturers to make cars animal-friendly and avoiding the obvious like leather is all that can be done for now.
Read on for a selection of the many leather-free new cars for sale – many of which are pure electric, so kinder to both the planet and its animals. None of them are 100% vegan, but they are about the closest you can get for now.
Renault Twizy - from £11,695
The fun Twizy city runabout may not cocoon you in a warm, weatherproof cabin, but it's a proper eco vehicle. Not only is it 100% electric (so emits zero emissions), but it's arguably the ultimate vegan car. 
Approved by PETA (People for the Ethical Treatment of Animals), the Twizy is made almost entirely from plastic and Renault claims it's 85% recyclable.
SsangYong Tivoli - from £13,995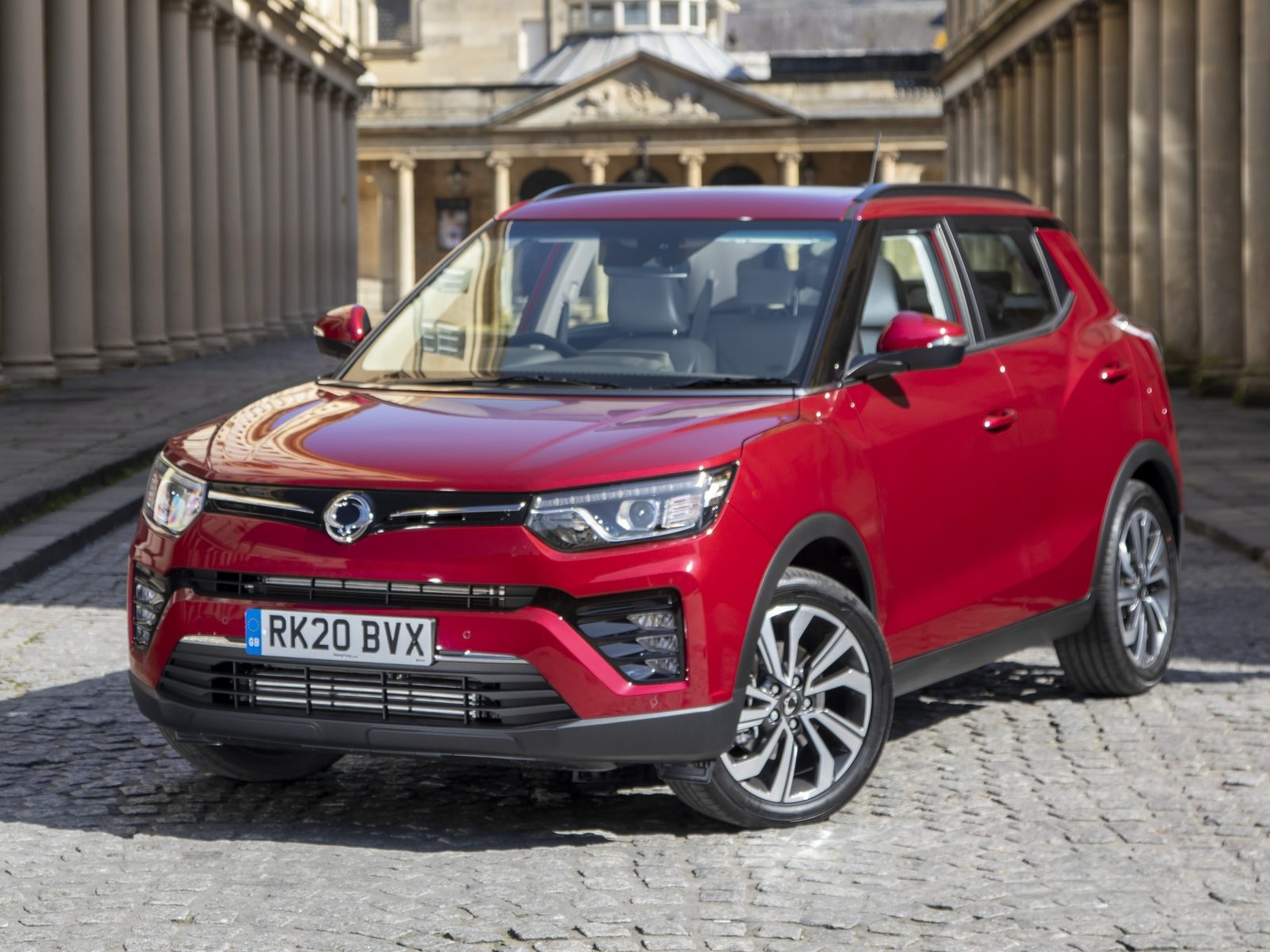 Sometimes entry-level models in budget car ranges are just the job because real leather doesn't feature anywhere in the cabin. 
The SsangYong Tivoli compact SUV is a case in point. There are three trim grades – EX, Ventura and Ultimate. EX is the more vegan-friendly option, but go up a level or two and the steering wheel, gear knob and seats are leather-covered.
Polestar 2 - from £46,900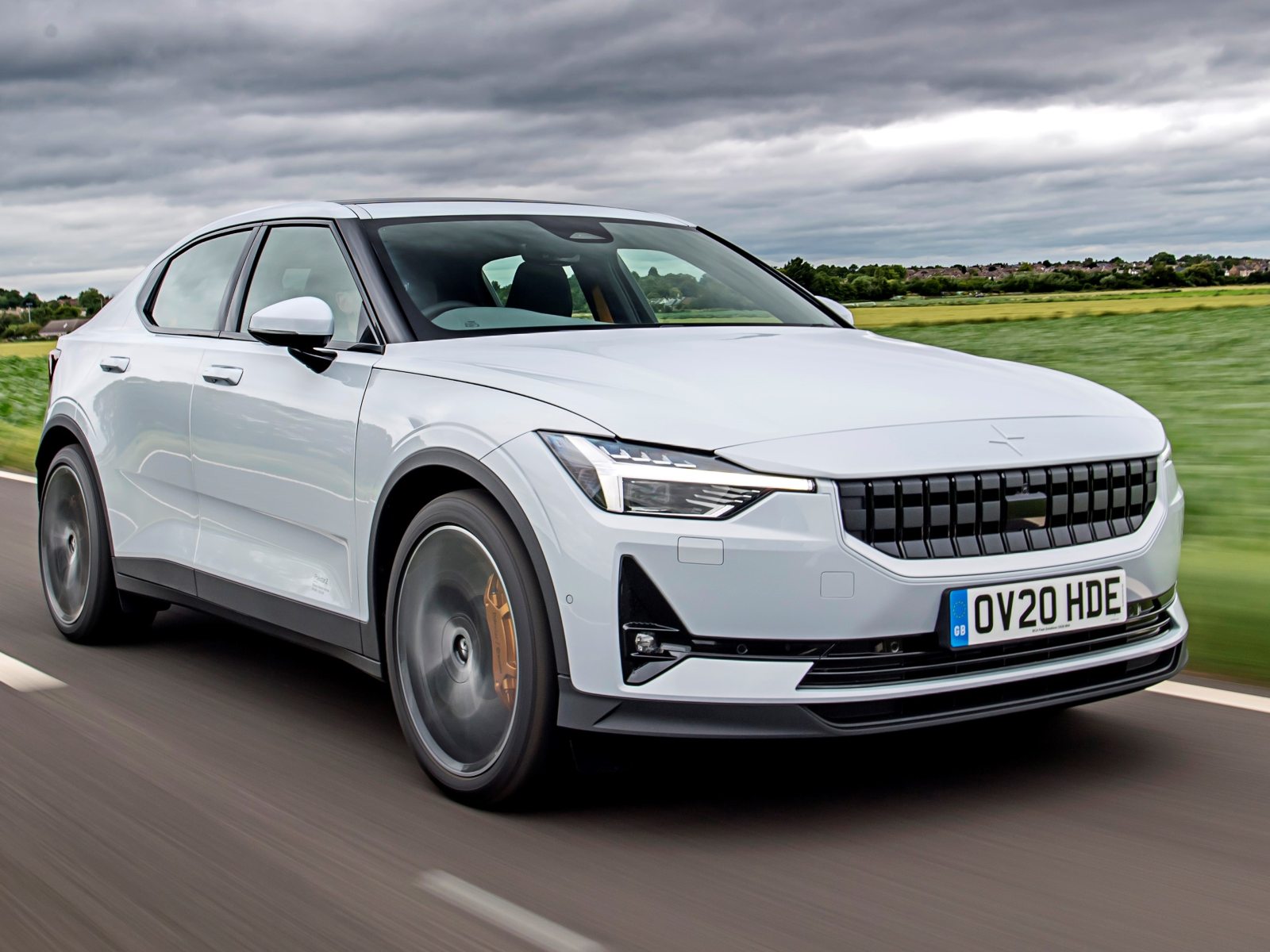 The stunning 100% electric Polestar 2 fastback is one of the new car highlights of 2020. The upholstery in the Tesla Model 3 rival is made from WeaveTech, a 100% vegan material. Lightweight and durable, with a smooth, sporty look, it's inspired by wetsuits. 
PETA was so impressed, it gave Polestar a Compassionate Business Award in 2019.
Nissan Juke - from £17,860
Built in the UK at Nissan's giant Sunderland plant, the second generation of the car that launched the compact crossover craze in 2010 is much improved and leather-free, if you choose one of the entry-level trim levels (Visia and Acenta). 
Go for one of the more luxurious specs and a leather-trimmed steering wheel, shift knob and seats start to complicate matters ethically. 
Citroen C3 - from £16,280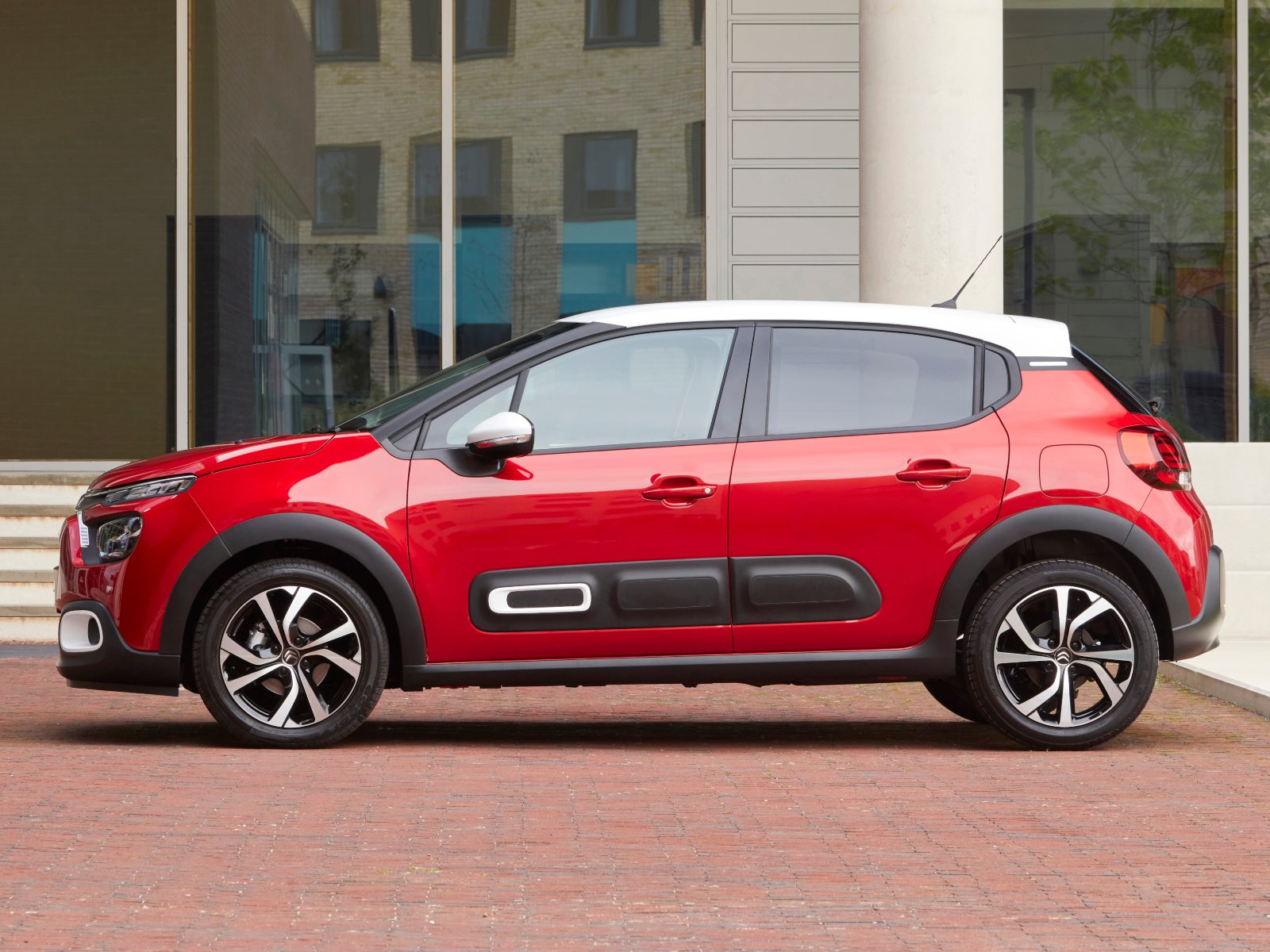 There are three leather-free car choices in the Citroen range if you go for certain trim levels. Opt for the Live and Sense versions of the C3 supermini (pictured) and the C1 city car, plus the Feel and Business specs for the SpaceTourer people carrier if you want a more vegan-friendly Citroen.
Porsche Taycan - from £83,580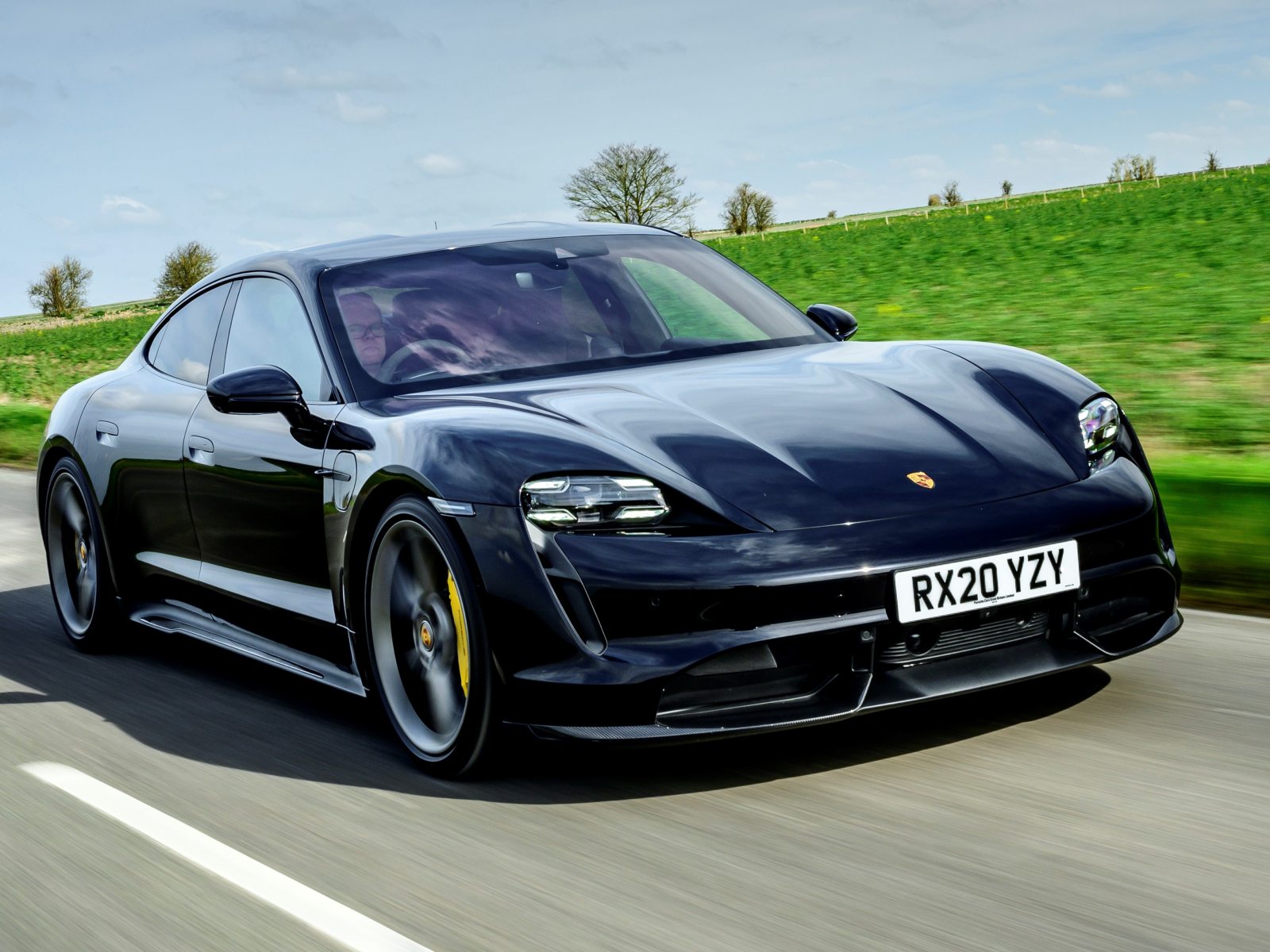 This sleek new fully electric luxury saloon is a sublime blend of dynamism, technology and build quality. 
Offering an entirely leather-free interior option for the first time in a Porsche, innovative recycled materials are used to "underscore the sustainable concept of the electric sports car". Apparently, the faux leather generates 80% less CO2 to produce than its animal-based counterpart. 
Meanwhile, the floor covering uses recycled fibre Econyl, which is made from items including recycled fishing nets.
Fiat 500 Hybrid - from £13,020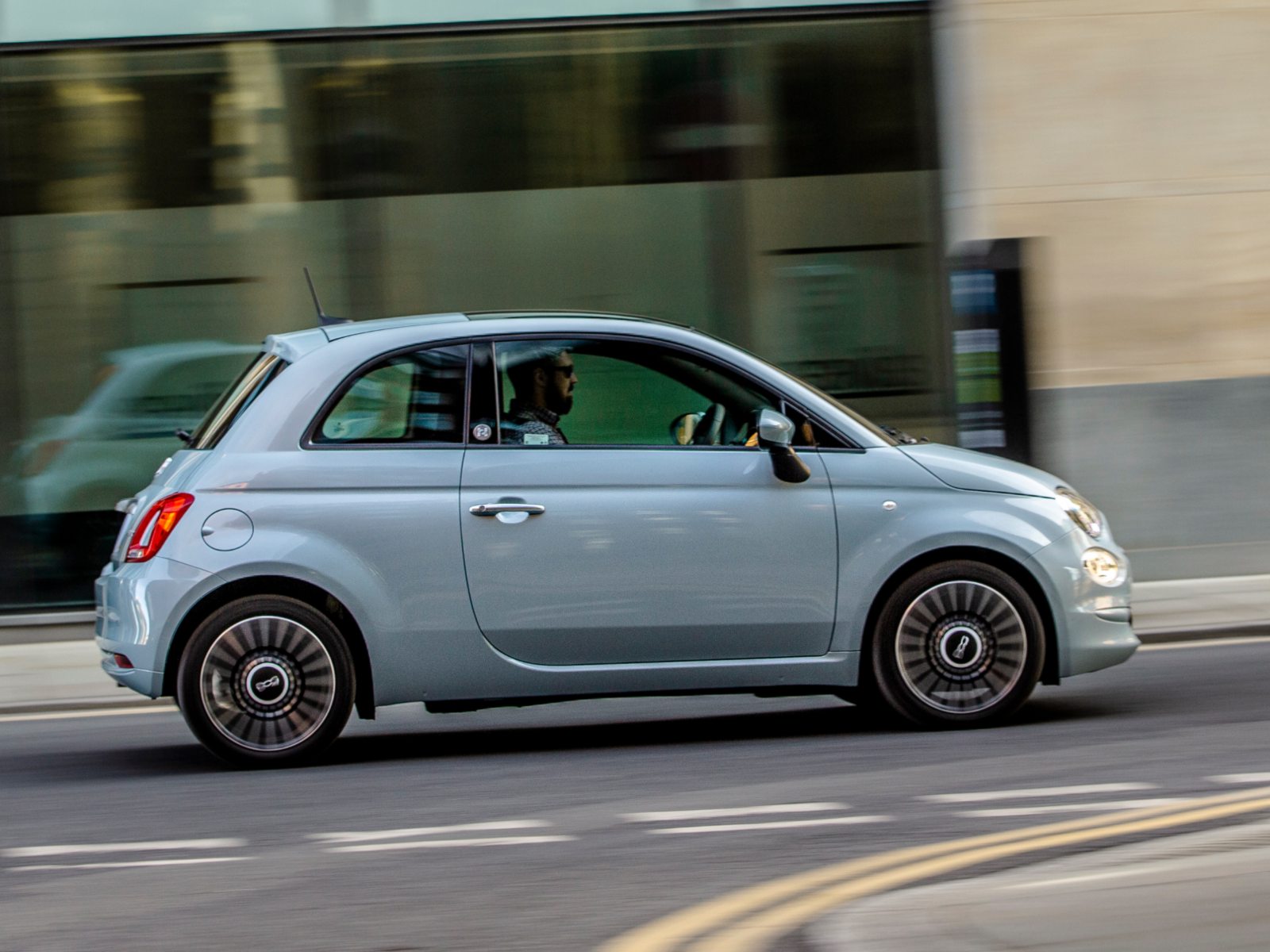 The new mild hybrid version of Fiat's popular city car isn't just kinder to the environment (it's capable of up to 53.3mpg with CO2 emissions as low as 119g/km). It's kinder to animals too because the seats are trimmed in fabric, while the steering wheel and gearshift are wrapped in artificial "Technoleather". 
As ever, check the trim levels, because when you go higher, real leather is used.
Tesla Model 3 - from £40,490 
Another new electric car highlight of 2020, the most affordable Tesla isn't just supercar fast (0-60mph in 3.2 seconds) and long range (up to 329 miles), but it's more vegan-friendly too, thanks to the extensive use of synthetic leather. 
The interior isn't 100% leather-free as standard because the steering is wrapped in leather, but apparently Tesla will replace it for a vegan alternative at no extra cost.
Dacia Sandero - from £7,995
This supermini-sized hatchback from Renault's budget sister brand is still the cheapest new car on sale in the UK. 
It represents a lot of car for the money, and because it's at the affordable end of the market, the cabin features no leather – just an abundance of plastic and cloth.
Vauxhall Astra - from £18,890
If you're looking for a leather-free family hatchback, then the entry-level (SE grade) Astra might be right up your street. 
Made in Britain, stylish and good to drive, it comes with cloth seats and a leather-effect trimmed steering wheel as standard. However, once you start moving up the trim levels, leather-covered steering wheels and leather upholstered seats start to kick in.
Go bespoke?
And finally, there's no need to feel left out if you drive an older car or a classic with acres of leather inside the cabin. Car trimmers like Ruskin Design of Wigston, Leicester, offer a full or partial vegan re-trim using a leather substitute.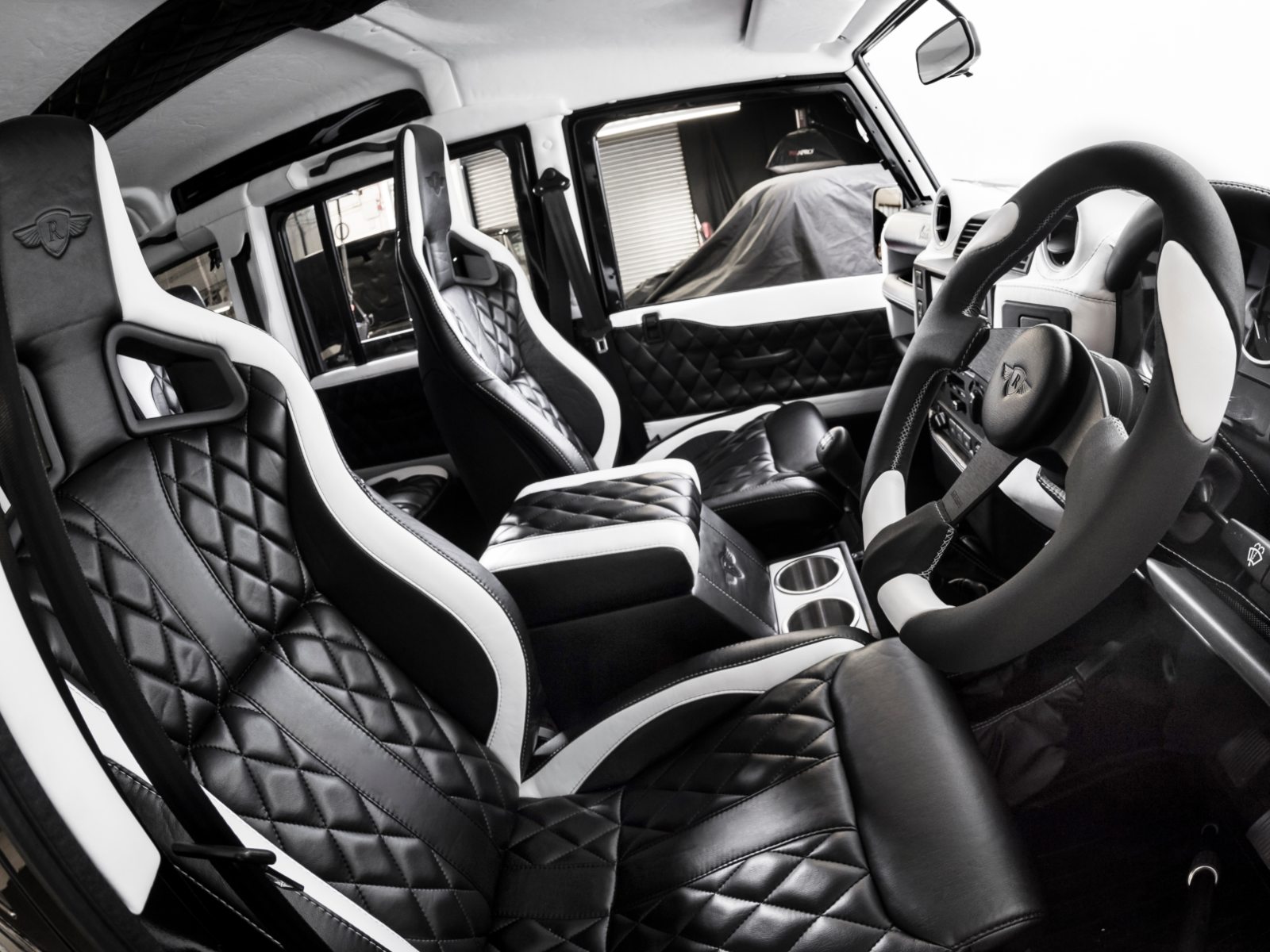 The seats of this classic Land Rover 110 (pictured) feature diamond quilting. The ethical makeover also included the dashboard, roof linings, door cards and gearshift cover, while suitable adhesives, foams and thread were also sourced.