One of the biggest things affecting the switch to electric cars is upfront cost.
For instance, the cheapest petrol-powered new car in the UK can be bought for less than £10,000, yet the most affordable new EV starts north of £20,000. The high cost of lithium-ion battery cells is the highest hurdle, but it's hoped in time that electric cars will become more competitively priced.
However, if you have a budget of between £20,000-£30,000 for a new car (most of the top 10 bestsellers are in this price bracket), there's plenty of choice – as our list below demonstrates.
What's more, if you're like an increasing number of motorists and you finance your car using Personal Contract Purchase (PCP) or you lease via Personal Contract Hire (PCH), you can spread the cost of your EV over three or four years. 
One note of caution: if you won't consider an electric car unless it has a range closer to 300 miles or above, then you'll have to pay £30,000+ where EVs such as the Kia e-Niro and Hyundai Kona Electric are great value.
Smart EQ Fortwo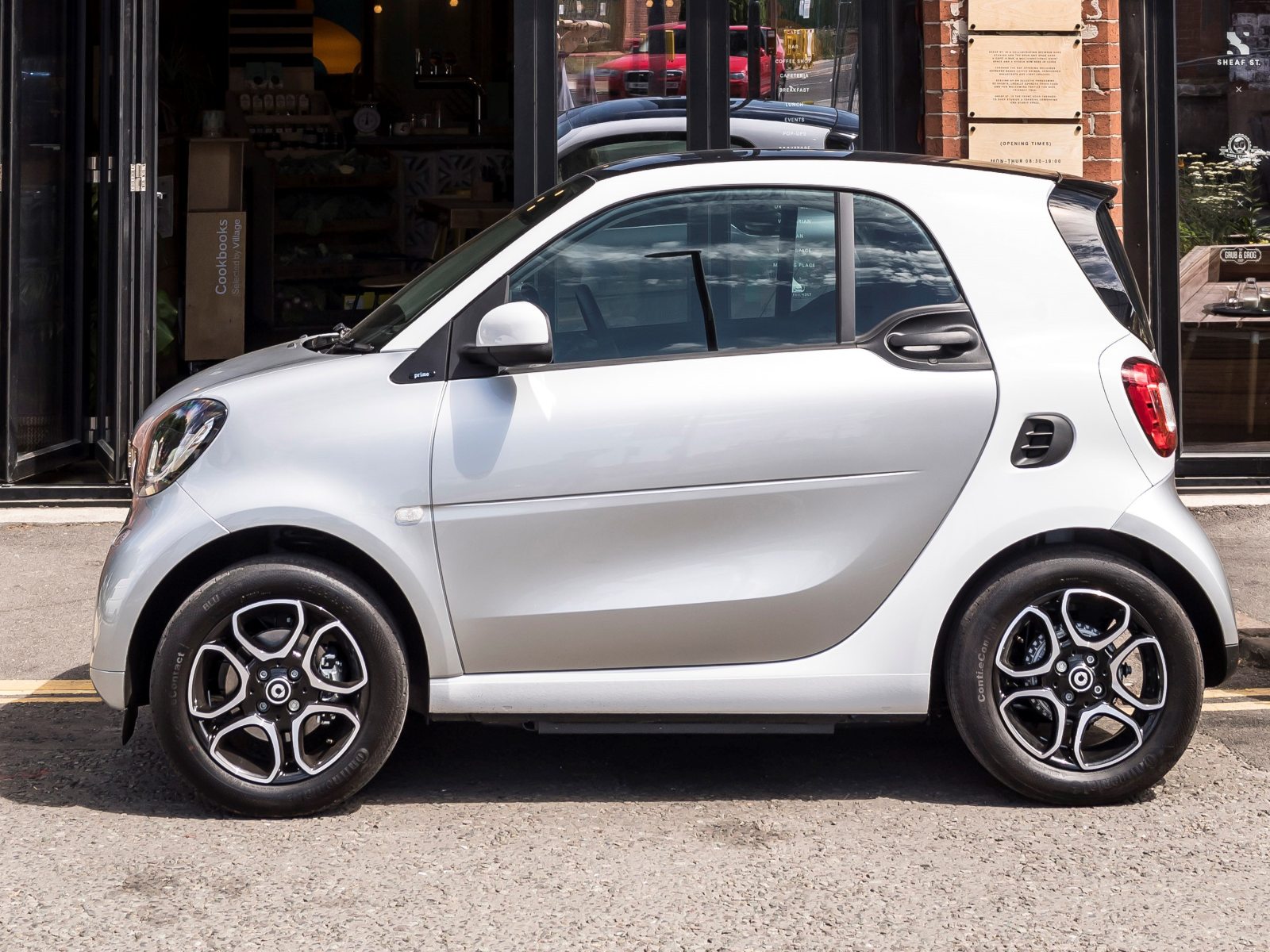 Starting at just over £20,000, the Smart EQ Fortwo two-seater is perfect for zipping around town and parking in the smallest of spaces. If you need four seats, then its bigger brother, the Smart EQ Forfour, is only a little bit more expensive. Neither has a huge range (up to 80 miles), but they are both nippy and great fun. 
What's more, you can charge your Smart (from 10-80%) in as little as 40 minutes at a 22kW public charging station – just enough time to do your weekly shop. Charging at home using any domestic power socket takes around six hours, or almost half that using a home wallbox.
MG5 EV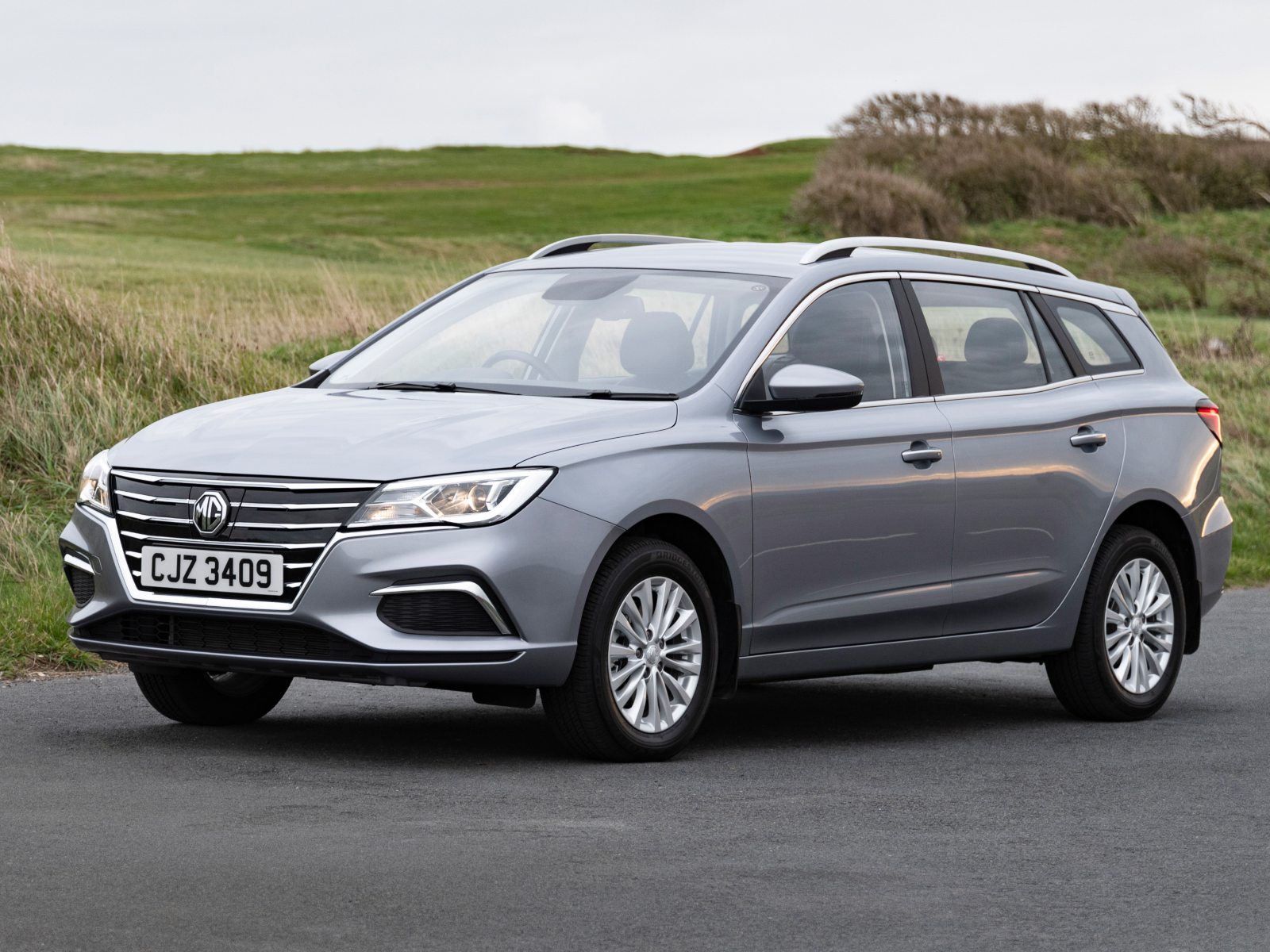 MG may not be British or make sports cars anymore, but it does manufacture two very affordable electric vehicles with decent ranges – the MG5 EV estate (pictured) and the MG ZS SUV. Both are great value for money, offering more space than any of their rivals in the £25,000-£30,000 price bracket. 
Neither win awards for driver engagement, but they do offer honest, practical zero emissions motoring and extra peace of mind (a generous seven-year/80,000-mile warranty). 
The MG5 EV is available with two sizes of battery offering a range of 214-250 miles, while the ZS EV is capable of 163 miles from a single charge.
MINI Electric
If you are a low-mileage driver, but you still want fun getting from A to B, then consider the first fully electric vehicle from MINI. Just as agile as its petrol-powered siblings, this funky three-door is fast (0-62mph in 7.3 seconds) and offers premium build quality. 
In theory it's possible to travel up to 145 miles on a full charge, so it's ideal in an urban environment, but if you do want to go further afield it can be charged from 0-80% via a fast charger (50KW) in as little as 36 minutes. 
Peugeot e-208
If you're switching to fully electric and want to drive a car that looks as conventional as possible, then consider the Peugeot e-208. It looks almost identical to its petrol and diesel siblings, except that there's a battery and electric motor powering this attractive supermini. 
The e-208 is swift (0-62mph in 8.1 seconds) and it has a claimed range of 217 miles. It will charge overnight at home or stop off at a 100kW rapid charger for 30 minutes for a 0-80% charge.
Honda e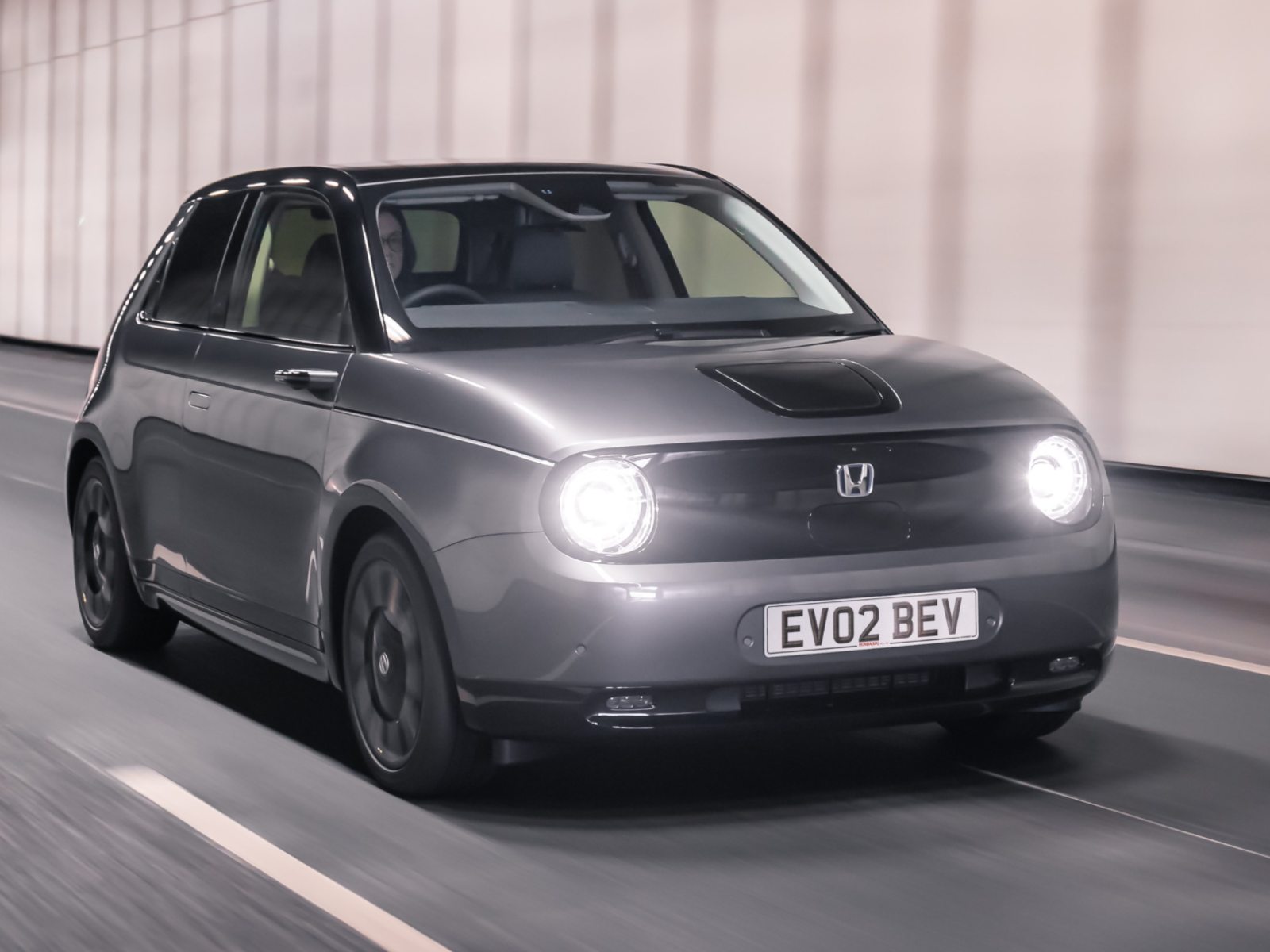 Arguably the cutest new car on the road today, Honda's retro-styled city car is packed with technology and features a remarkably clever interior design, maximising space and storage. 
Inside, there's a customisable dual touchscreen spanning the full width of the dashboard and it doesn't even have conventional door mirrors. They've been replaced with high-definition cameras, which provide clear images on screens within the cabin. 
With a range of up to 137 miles, it can be charged to 80% in just 31 minutes using a 50kW fast charger.
Renault Zoe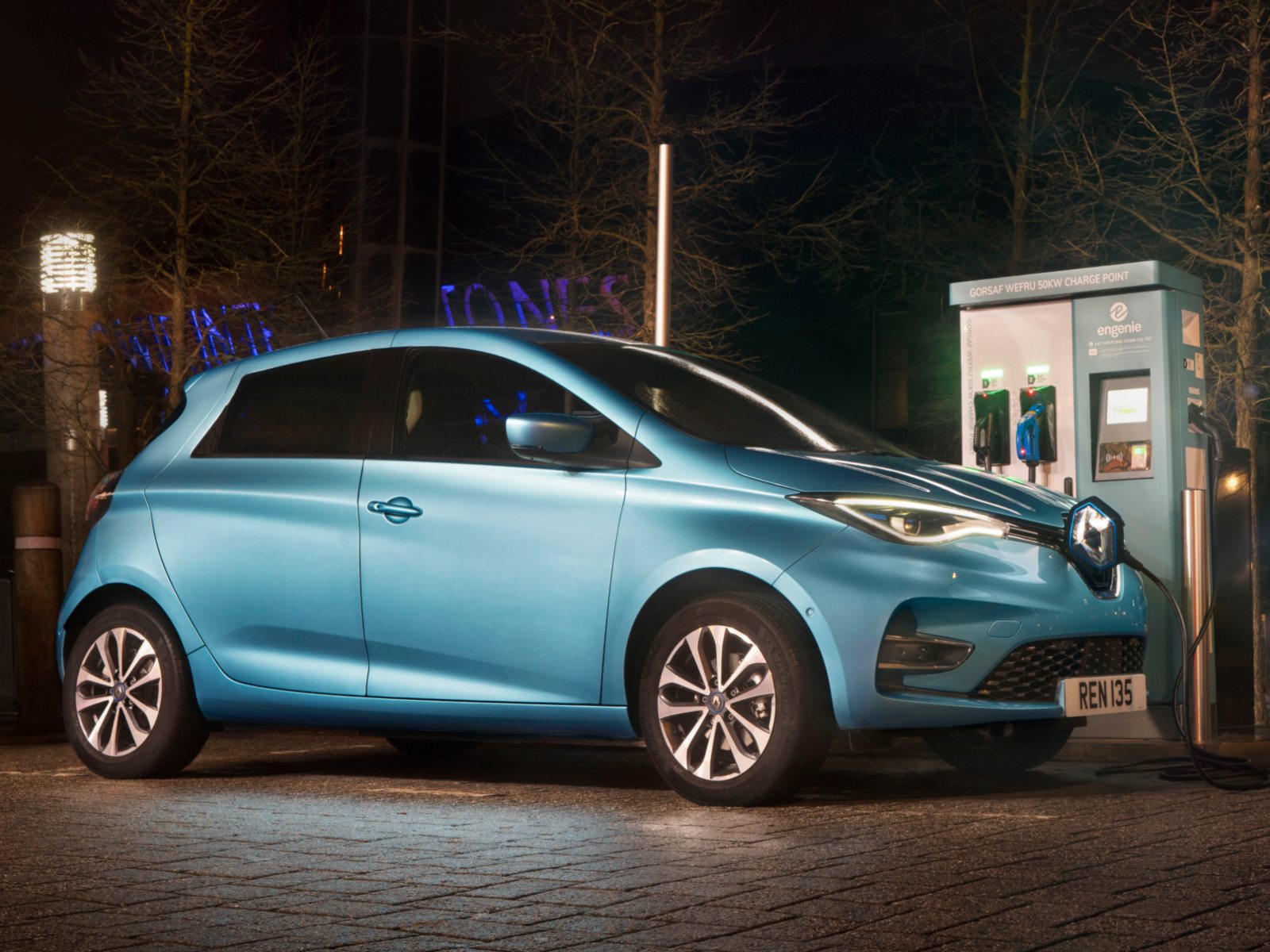 Europe's best-selling electric vehicle used to have the cute supermini end of the market all to itself – now it's facing tough competition from the likes of the Honda e, MINI Electric and Fiat 500e. 
The good news is that the latest Zoe is better than ever and is hanging in there with its winning combination of space, equipment, driver engagement and personality. 
There are two sizes of electric motor (different power outputs) offering a claimed range of 245 miles. Up to 90 miles of driving range can be added in as little as 30 minutes via a 50kW public chargepoint.
Volkswagen ID.3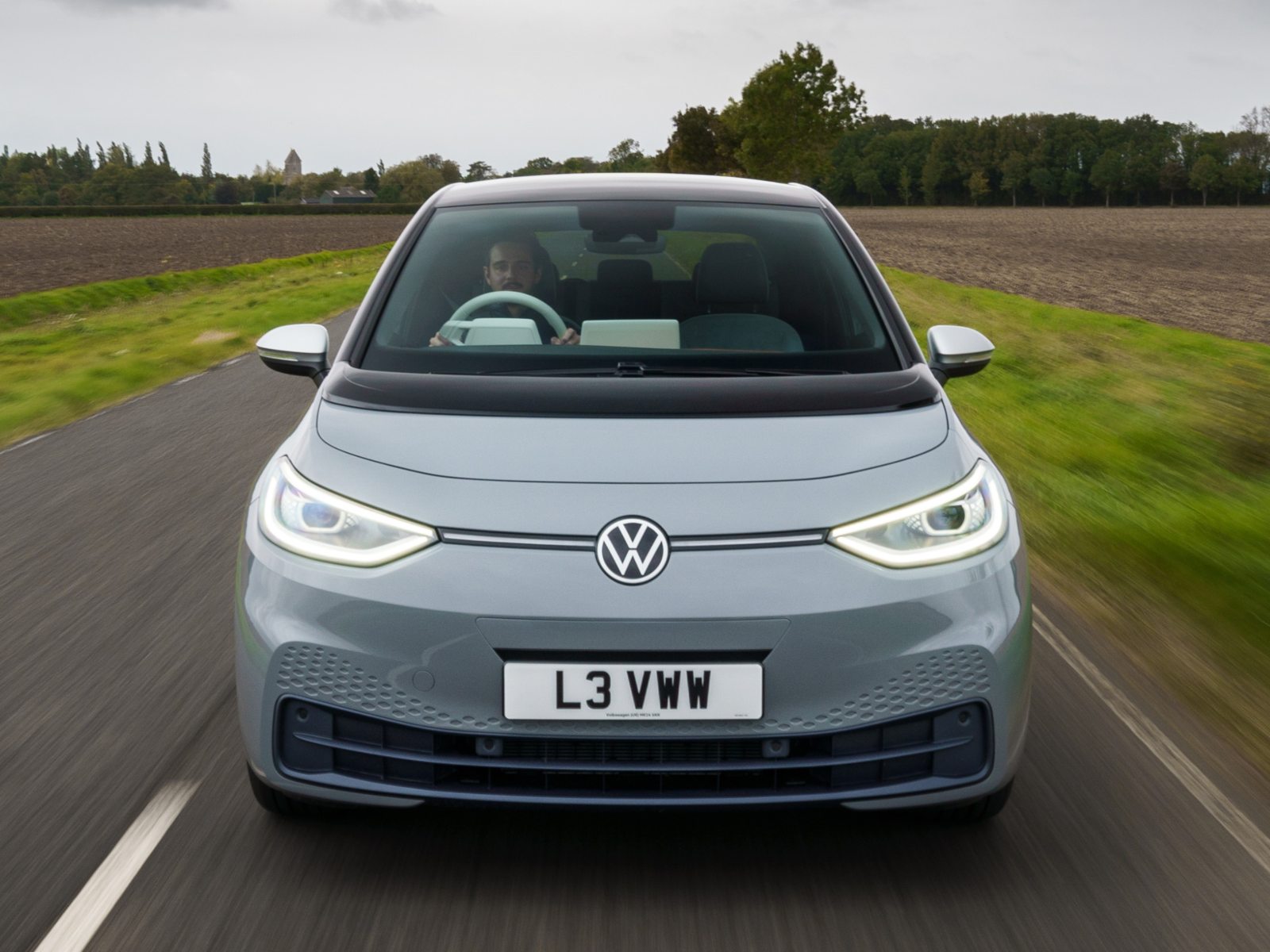 The futuristically styled VW ID.3 is about the same size as a Golf yet offers more space inside. The interior is almost as minimalist as the Tesla Model 3 with a large floating centre touchscreen and a small display ahead of the driver, plus a dinky twisty gear selector attached to the side. 
Fast, agile, safe and smooth, it's available with three different sizes of battery, offering ranges of up to 340 miles (the entry-level's range is 216 miles). Sneaking in just below our £30,000 budget, it can be charged from 5-80% in 35 minutes using a rapid 100kW chargepoint. 
If the VW badge is important to you, but you want to spend less and only need a city runabout, then go for the Volkswagen e-up! instead.
Fiat 500e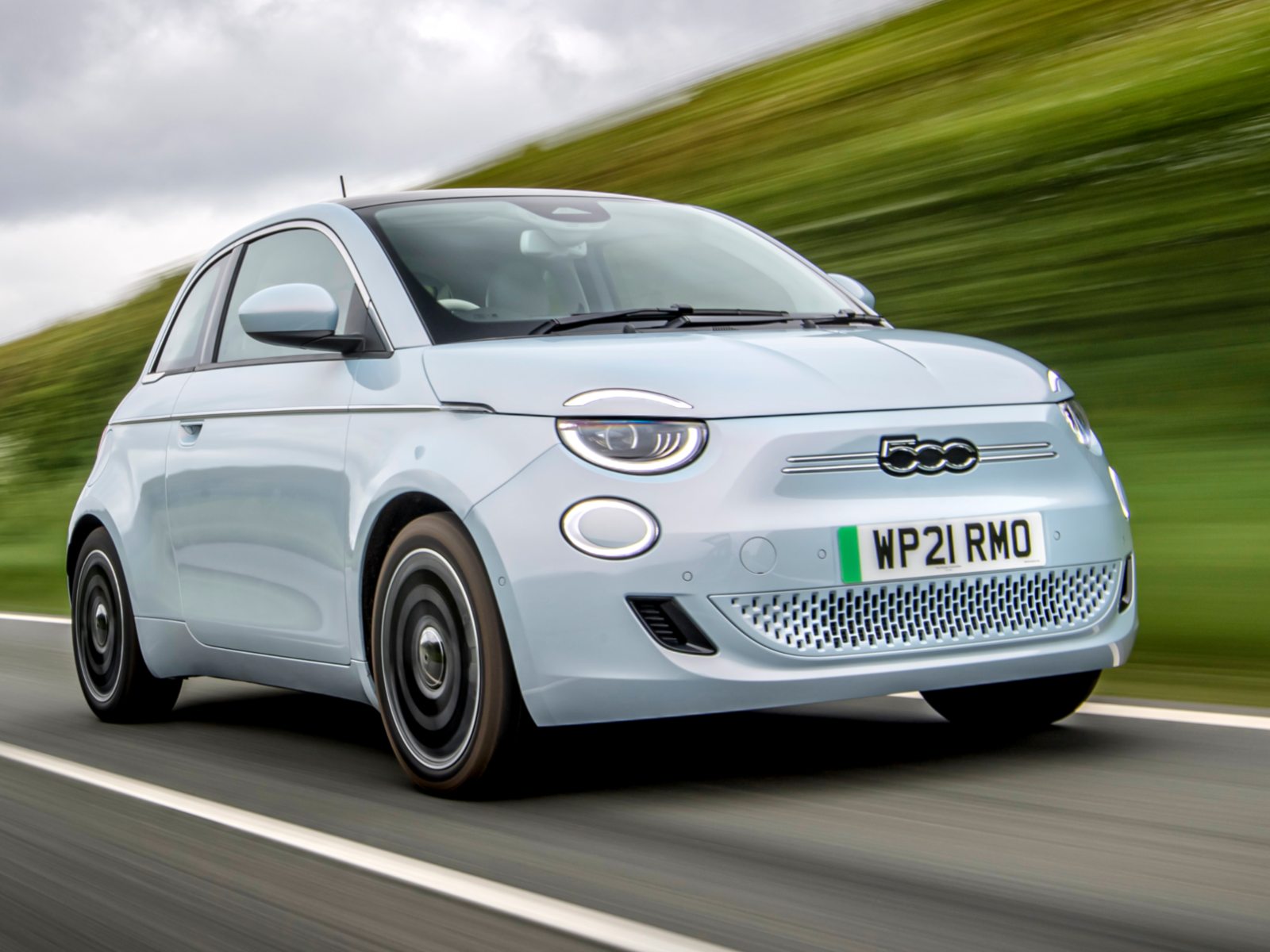 The all-new, all-electric third-generation Fiat 500 is one of the cutest and cheapest EVs on the market. It's grown up in more ways than one too, because not only is it packed with the latest tech, it's also slightly bigger. 
Despite the bigger dimensions, it's still a squeeze for rear passengers, but all is forgiven because it's such fun to drive and it looks so cool. Available as a hatchback or convertible (Cabrio), it has a claimed range of up to 199 miles and can be charged from 0-80% in 45 minutes using a 50kW fast charger or overnight at home. 
Mazda MX-30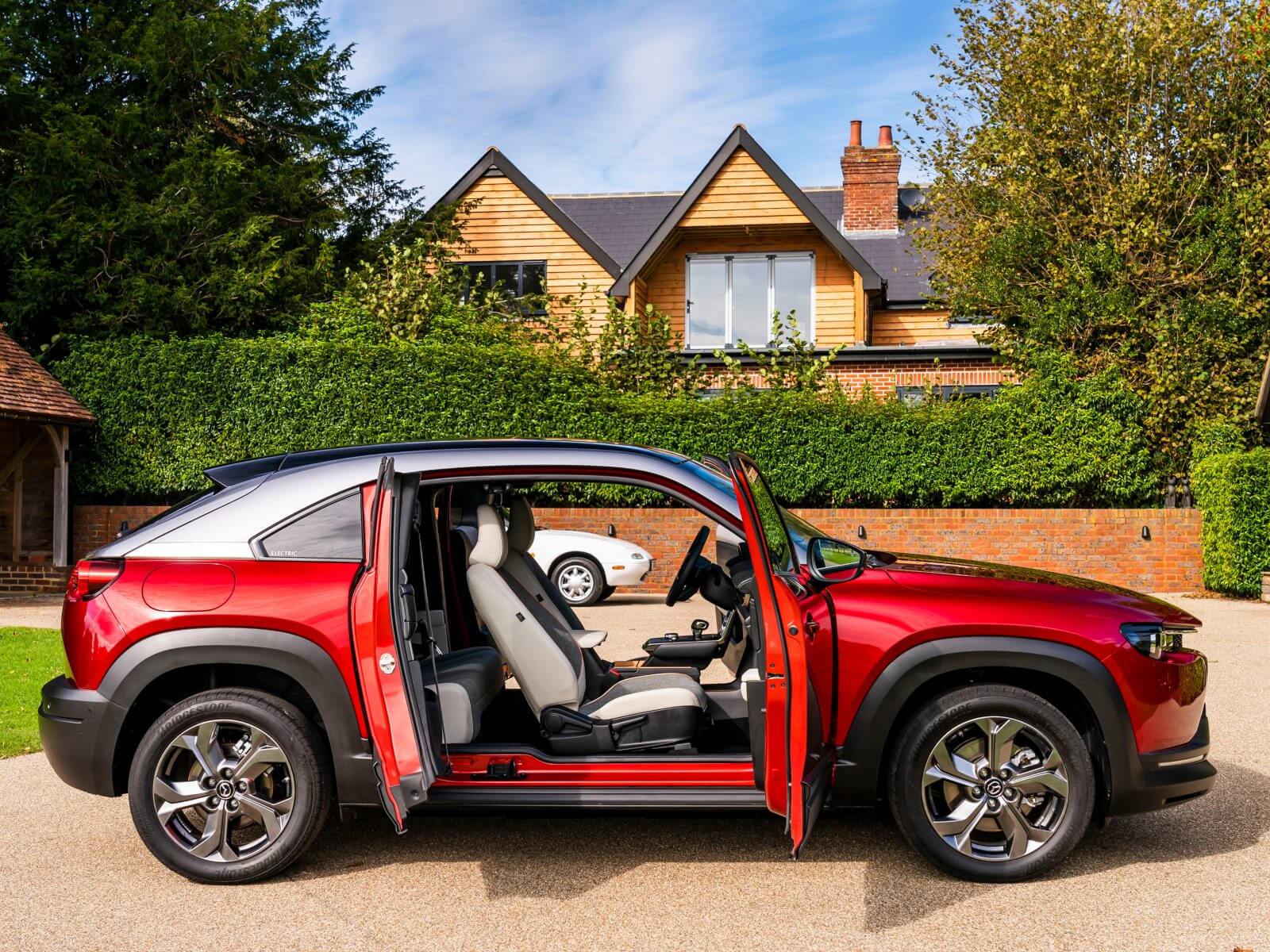 Mazda's first all-electric car is a distinctive crossover with unusual rear-hinged back doors. 
Swift, smooth, near-silent and well equipped, the Mazda MX-30 is fun to drive and perfect for urban environments where a long range isn't a necessity. It can be charged up to 80% in 36 minutes (via a 50kW fast charger) or from home in under five hours, while 124 miles is possible on a full charge. 
As standard, it's fitted with AEB (autonomous emergency braking), lane-keep assist and adaptive cruise control. There's also 'e-call with GPS', which informs the emergency services and provides them with your vehicle's exact location in the event of an accident.
Vauxhall Corsa-e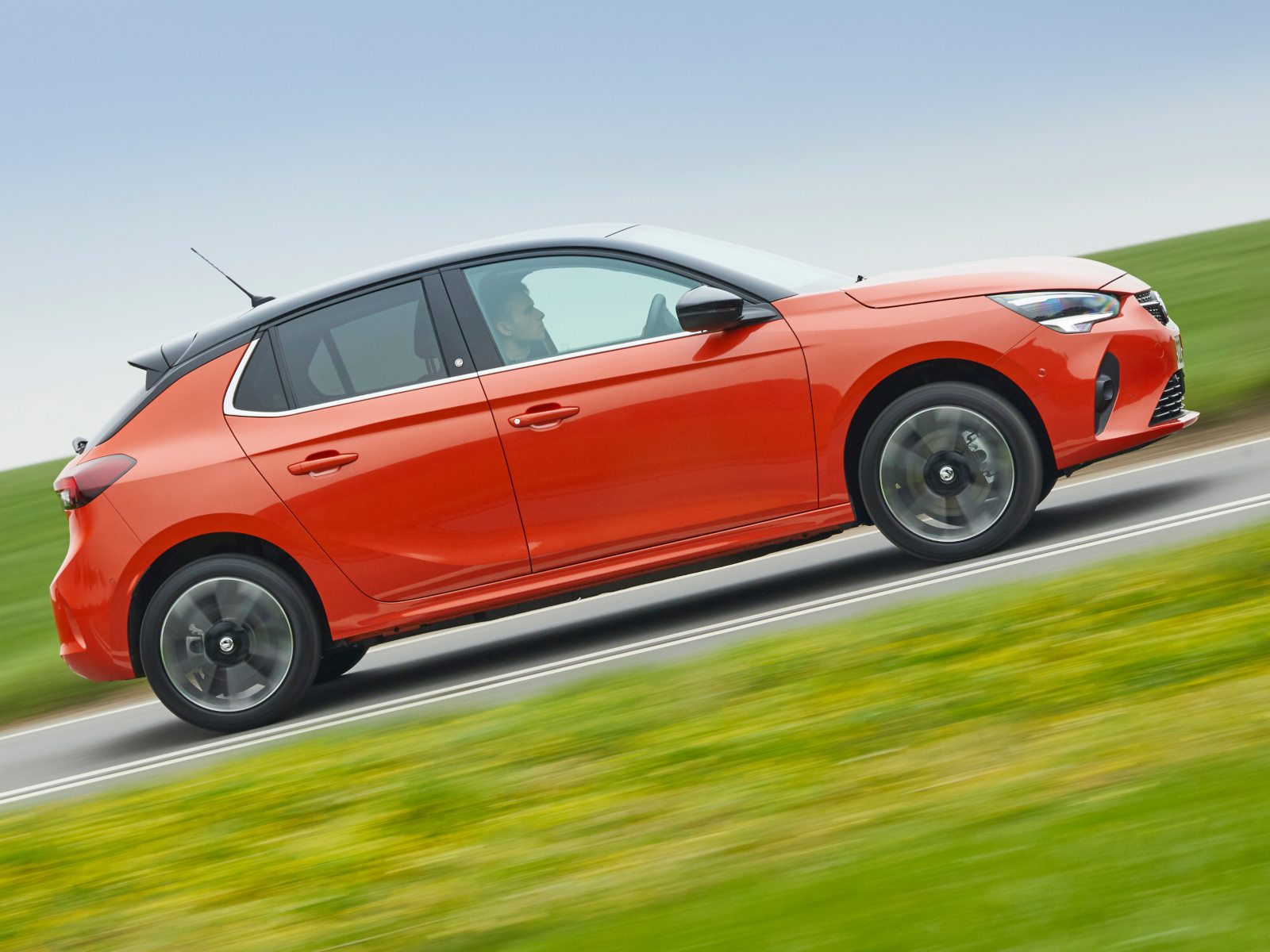 The fifth generation of Vauxhall's supermini was launched in 2020 and is the best ever. Now slugging it out with the Ford Fiesta as the UK's best-selling car, it's available with a choice of petrol, diesel or electric power – just like its cousin, the Peugeot e-208. 
The Corsa-e just edges out the e-208 when it comes to driver engagement, space and speed (0-60mph in 7.6 seconds), but both are stylish and safe. 
The Vauxhall Corsa-e can take you up to 209 miles on a single charge and you can obtain up to 80% of vehicle charge in 30 minutes via a 100kW rapid charging station.
Citroen e-C4
Citroen is another manufacturer that's hedging its bets. The all-new C4 is available with conventional petrol and diesel engines, plus a 100% electric version. Badged the e-C4, it has a handy 217-mile range and the battery can be charged from 15-80% in just 30 minutes using a rapid 100kW charge (or you can charge it overnight via a home wallbox). 
Comfortable, refined, stylish, safe and practical, the Citroen e-C4 is a distinctive family car that looks like a cross between a hatchback and a crossover. Easy to live with and a doddle to drive, it's a refreshing addition to the EV scene.
Ready to make the switch?
Finding an affordable electric car is now easier than ever, but have you thought about the monthly savings you could potentially make?
Our journey calculator shows you how much you could save on your commute by switching to an EV.
Teething issues like charger availability are easing, and tools like our charger point map help you access your nearest service.