Over the decades cars have come and gone, but those first car essentials have remained as relevant today as they were years ago – ideally it should be cheap to buy, economical, easy to drive and in a low insurance group.
We've taken a look back at some of the most popular first car choices since the 1960s. Many of the vehicles mentioned below remained favourites for new drivers years after they went out of production when they became used car bargains.
Obviously, we can only scratch the surface, so apologies in advance if the car you bought after passing your driving test didn't make it to our list. Feel free to go to our Facebook page to tell us about your first car – we'd love to hear from you.
Fasten your seatbelts and take a trip down memory lane with us as we revisit some of the nation's favourite first cars…
Mini - 1960s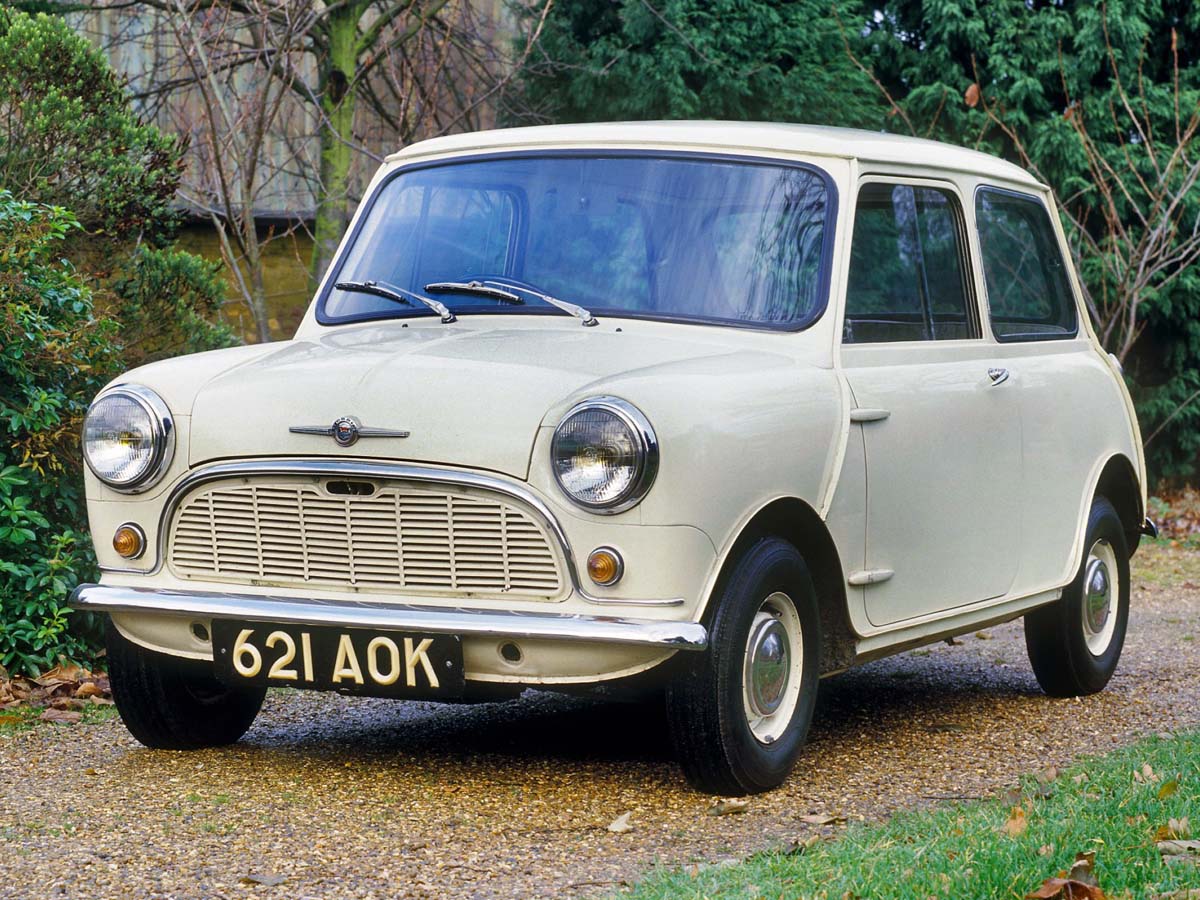 Launched in 1959, the iconic Alec Issigonis designed Mini set the template for small cars and a total of 5,387,862 were built before production finally ended in 2000.
Boasting a surprising amount of interior space for such a dinky car, it was economical, fun to drive and cheap. In short, the Mini was ideal for new drivers.
BMC 1100 - 1960s
The British Motor Corporation's (BMC) 1100/1300 series was Britain's best-selling car for most of the sixties. Launched as the Morris 1100 in 1962, there were also Austin, MG, Riley, Wolseley and Vanden Plas variants.
When UK production stopped in 1974, a total of 2,250,757 examples had been built and cheap second-hand examples continued to be first car favourites until the late 1970s.
Ford Escort - 1970s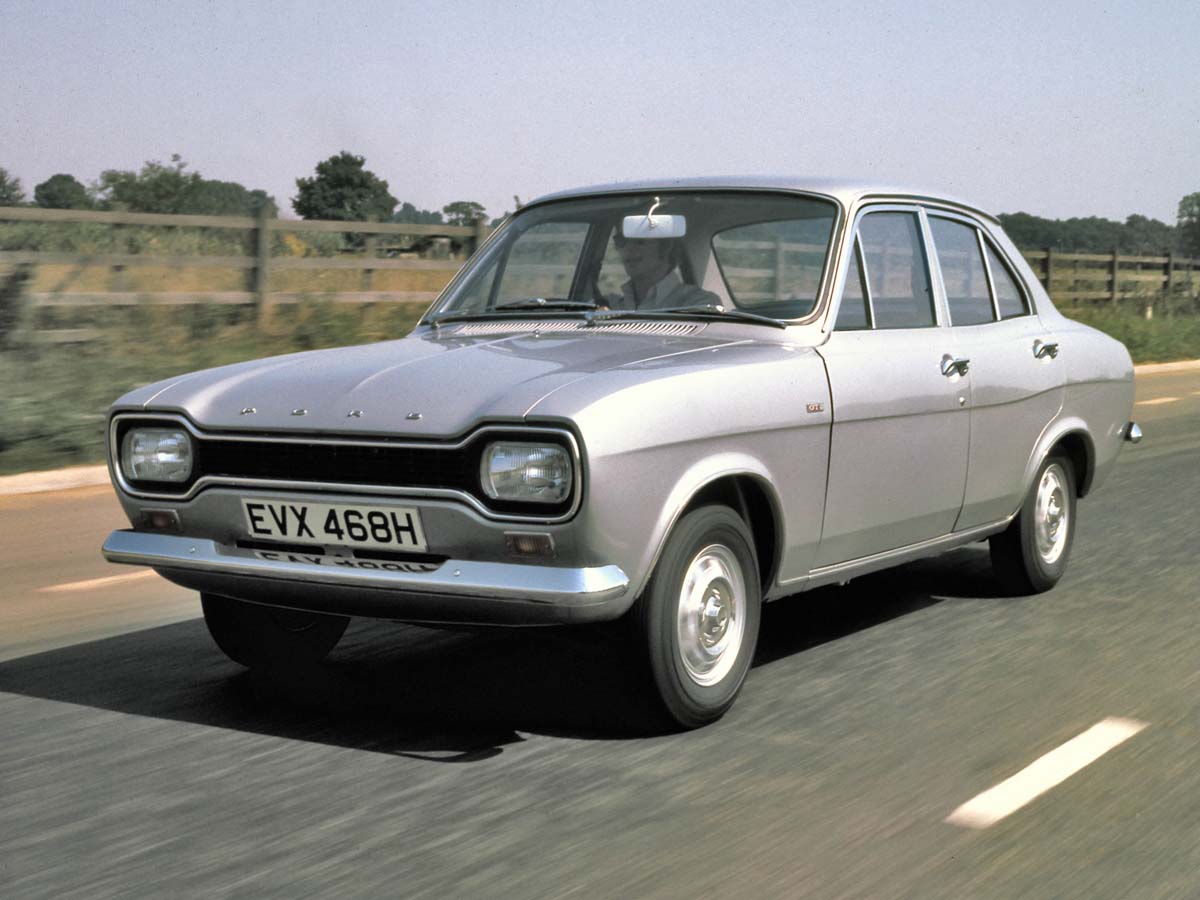 Launched in 1968 as a replacement for the ancient Anglia, the Escort was a huge success and continued for six generations until it was replaced by the Focus in 1998.
By the end of its life, a massive 4,105,961 had been sold and later examples were still a popular first car choice until well into the new millennium.
Vauxhall Chevette - 1970s
Introduced in 1975 (a year before the Ford Fiesta), the Chevette was Vauxhall's compact hatchback contender and it stayed in production until 1984.
The Chevette ticked the value for money box for many first-time car buyers and it probably caught a few out in the wet too because, unlike its competitors, it was rear-wheel drive.
Austin Mini Metro - 1980s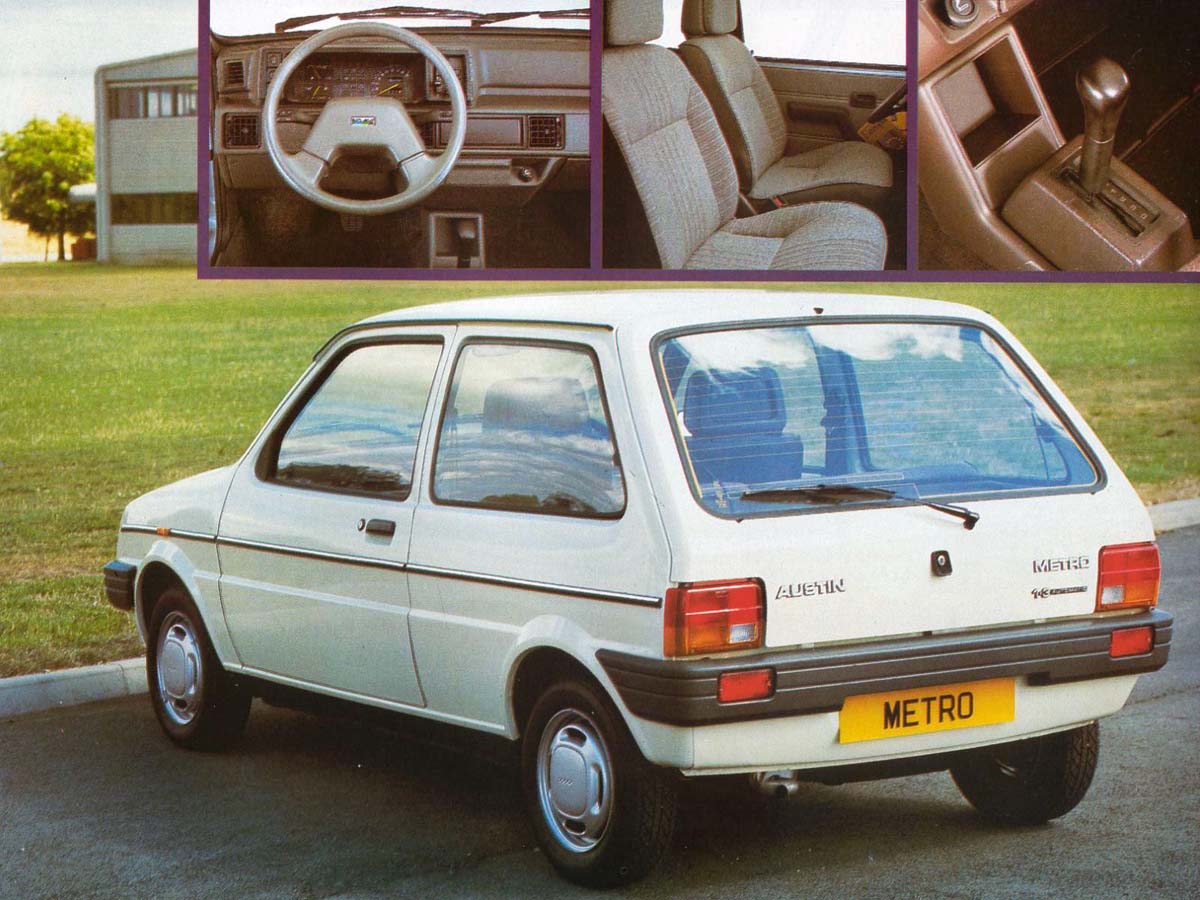 Marketed at launch in 1980 as a "British car to beat the world", the Metro was the long-awaited successor to the original Mini (introduced in 1959).
In total, 2,078,218 Metros were built by the time production ceased in 1998. Small, economical and easy to drive, it was a perfect first car.
Vauxhall Nova - 1980s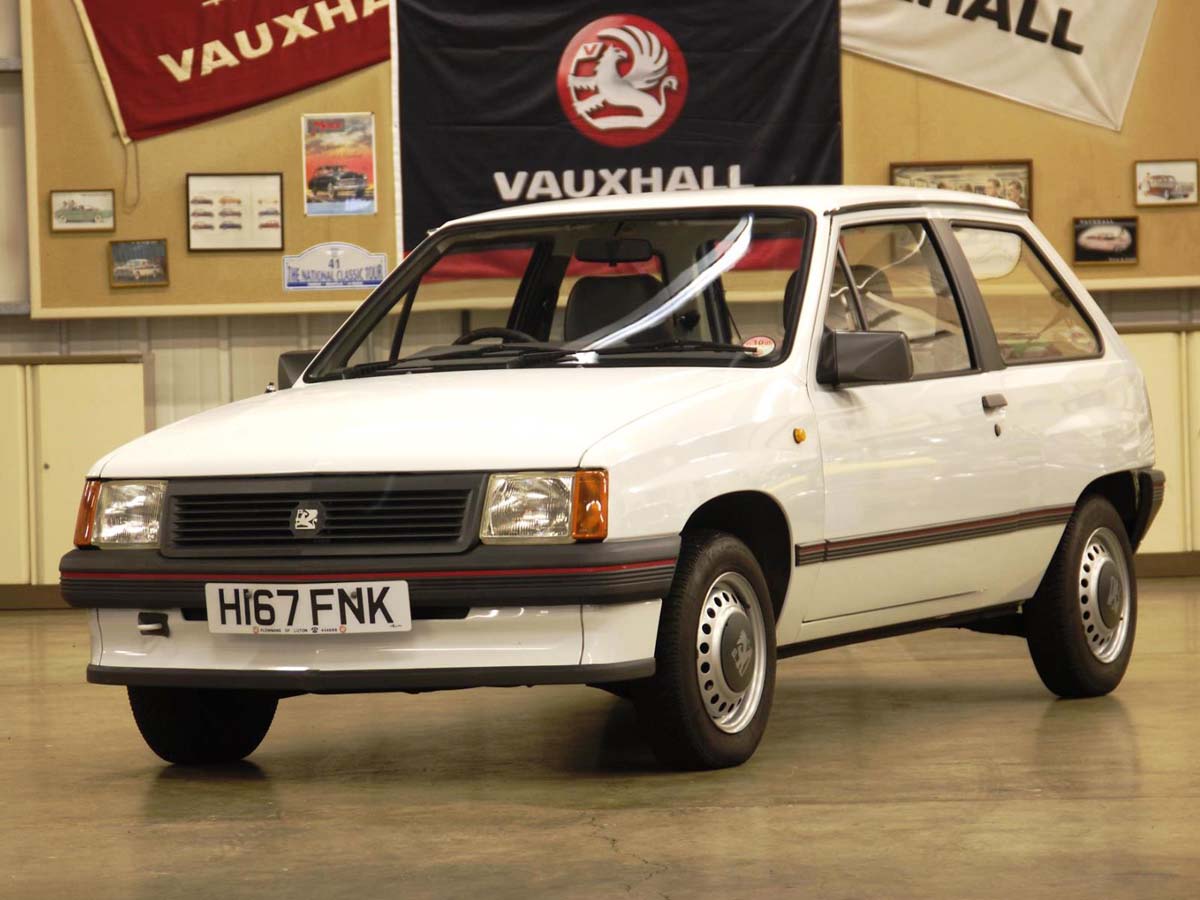 The little Nova supermini was launched in 1983 and it gave Vauxhall a decent rival to the market-leading Ford Fiesta and Austin Metro. When production finished in January 1984, nearly 500,000 Novas had been sold in Britain.
In 1993, Vauxhall ditched the Nova name, so the second generation became known as the Vauxhall Corsa and 2019 sees it enter its fifth generation. Did you own a Nova or Corsa?
Ford Fiesta - 1990s
Ford's first supermini was launched in 1976 and is now in its seventh-generation. In 2014 it overtook the Ford Escort to become Britain's best-selling car ever.
Like the Metro and Nova/Corsa, the Fiesta was a driving school favourite so a natural choice for first-time car buyers too.
Vauxhall Astra - 1990s
The Vauxhall Astra was launched in 1979 and is now in its seventh generation. More of a family-sized vehicle, it's always been a good value used car with low running costs, making it a sensible choice for new drivers.
MINI - 2000s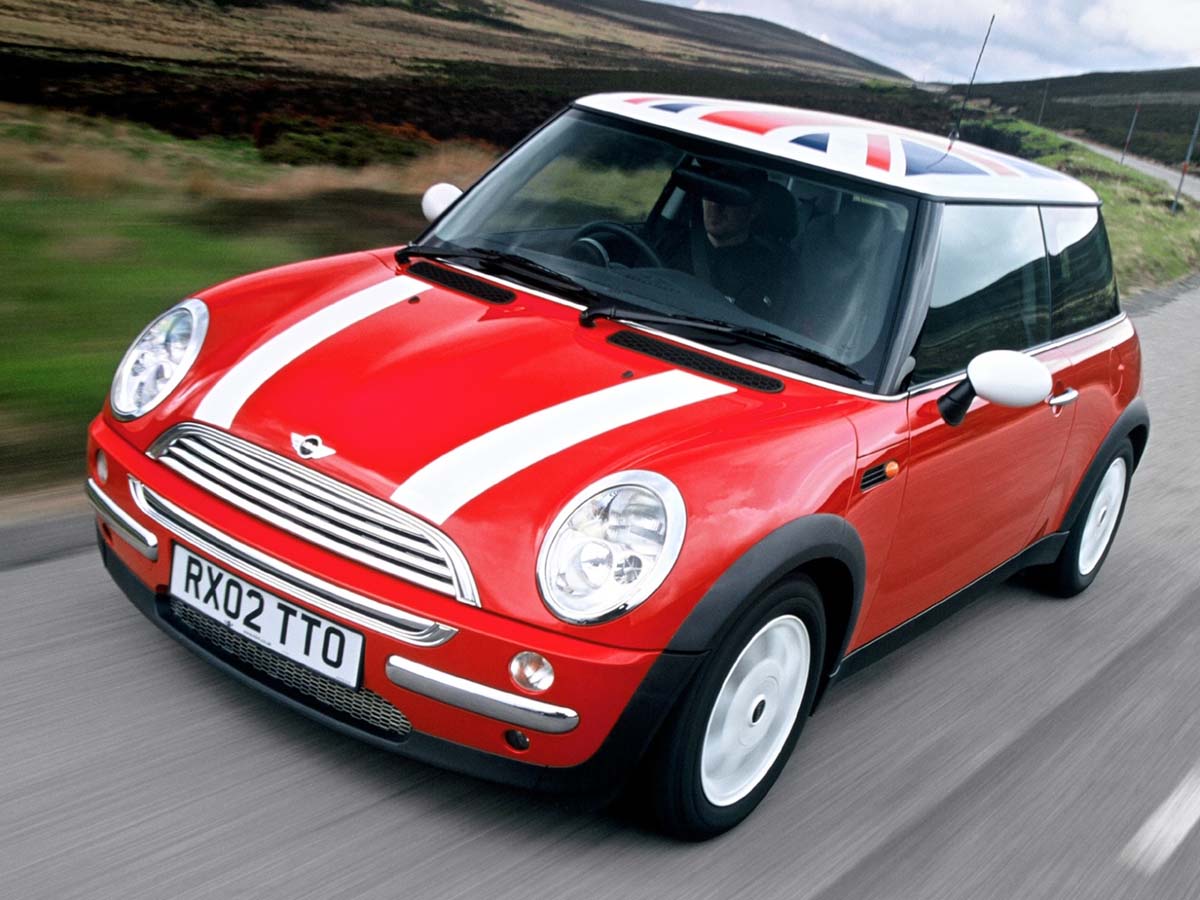 The (BMW-owned) MINI was introduced in 2000 to replace the original Mini after 41 years of production. Even though it was bigger, it was still true to the quirky, fun-to-drive, well-packaged concept of its iconic predecessor.
Once second-hand examples started to feed onto the market, it became a popular first car choice and many of those early examples still look great today.
Nissan Micra - 2000s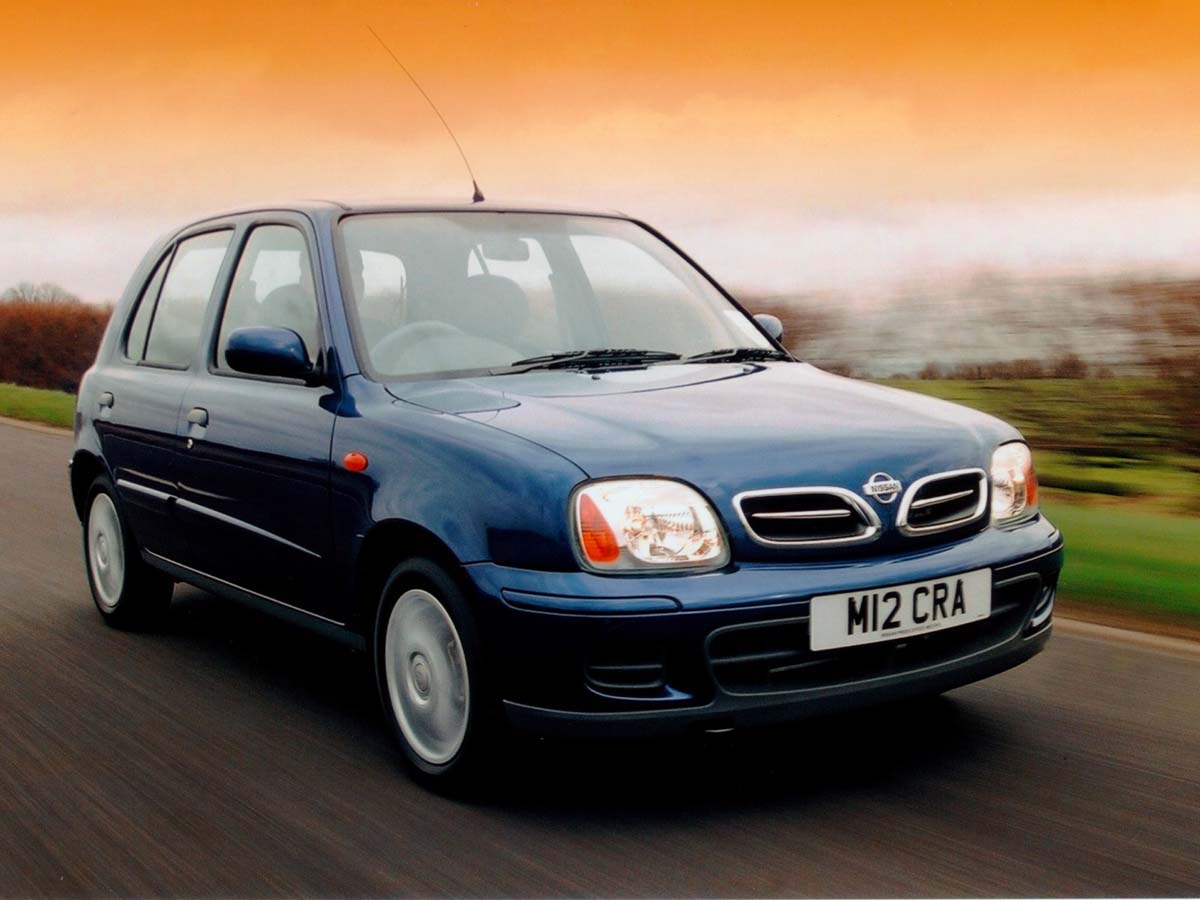 Originally introduced to Europe in 1983, the economical Nissan Micra started off as a slightly dull city car, but suddenly blossomed into a good-looking, very capable supermini when the Mk5 model was launched in 2017.
The first four generations were a familiar sight as driving school cars, so many first-time buyers simply stuck with what they knew.
Fiat 500 - 2010s
In 2007, on the 50th anniversary of the iconic original 500's launch, Fiat unveiled a new 500. Its retro looks combined with a surprisingly spacious interior and fun-driving characteristics made it an instant hit and it's still a big seller today. Used examples still look good and are great value, making it another first car natural.
Skoda Citigo - 2010s
Closely related to its equally good and not-so-distant relatives, the Volkswagen up! and Seat Mii, Skoda's little gem is one of the most engaging new city cars on the market to drive.
Deceptively spacious, it's cute, entertaining to drive, cheap to run and insure, and a great-value second-hand choice – an ideal modern car for new drivers.