Number plates change twice a year (the other key date is 1 March) and these two months generate huge sales for car companies as motorists race to drive brand new vehicles with the latest registration.
Usually, September is the second biggest month of the year in terms of sales, but it might be the biggest in 2021 because dealers were still in semi-lockdown last March. 
To mark the release of the new 71-plate, and to give you some inspiration if you're looking to buy a new car, we've looked back at some of the best newly-launched models we've tested so far this year...
Nissan Qashqai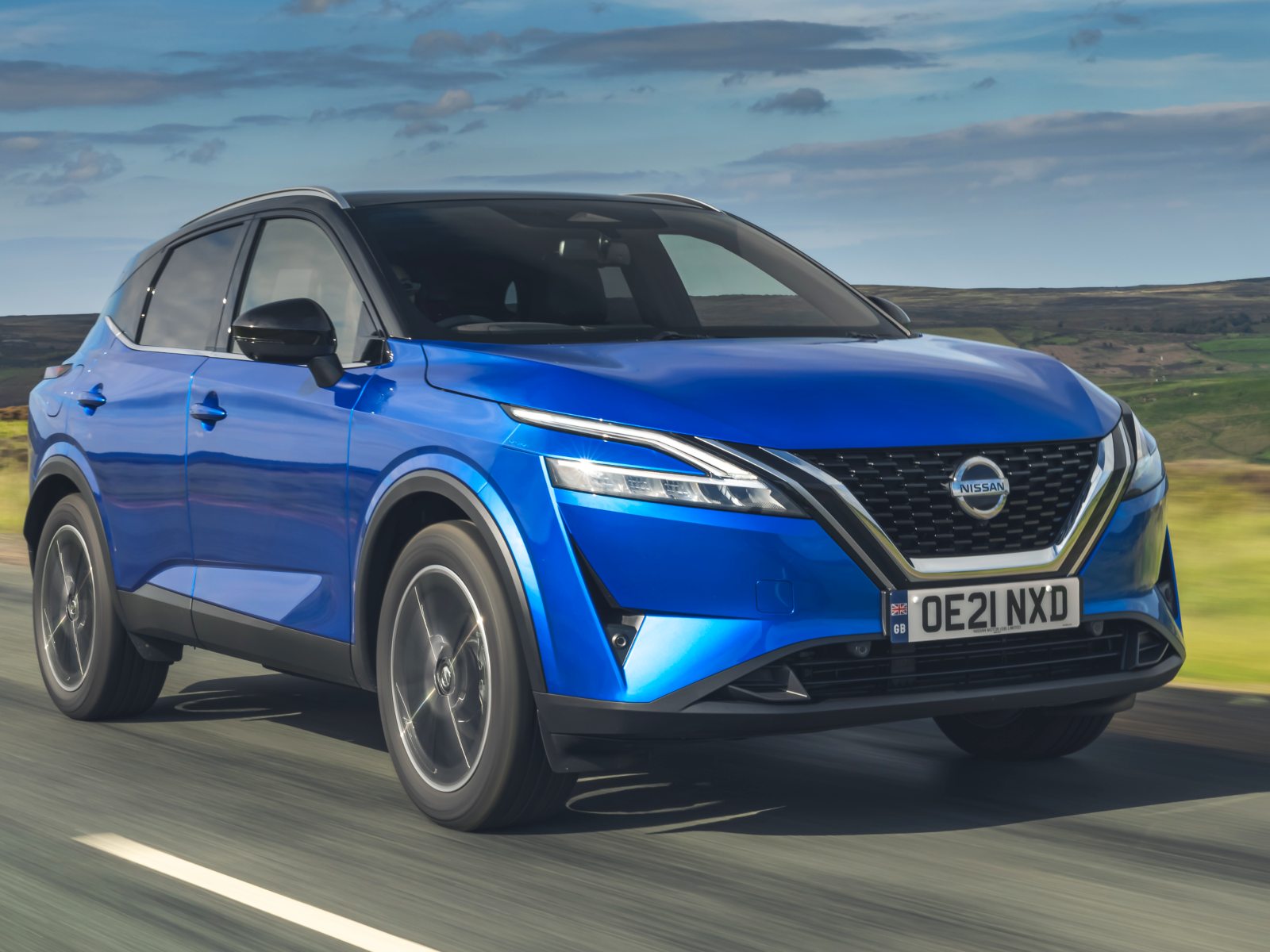 When it was originally launched back in 2007, the Nissan Qashqai pioneered the crossover concept with its blend of hatchback compactness and SUV practicality. 
The all-new third-generation model is the best yet, blending sharp new looks with more comfort and practicality, better build quality and the latest tech. It handles better too, and the driving experience is more refined. 
Nissan has also listened to feedback from current owners, so the rear doors open wider and there are more soft-touch plastics inside the cabin, for instance. 
Built in Britain, the new Qashqai is all set to emulate the sales success of its predecessors.  
Volvo XC40 Recharge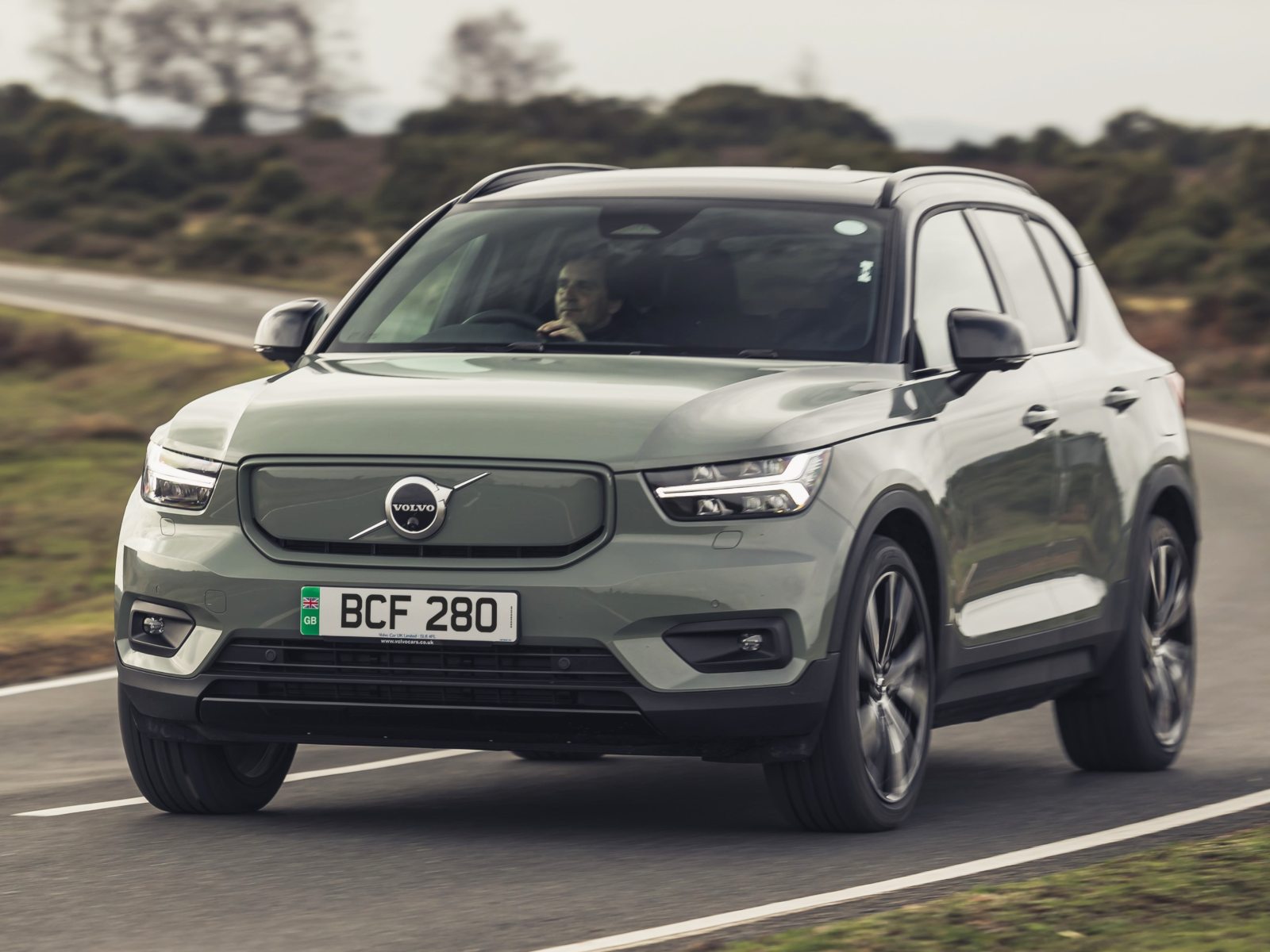 Volvo's mid-sized SUV has been around for a few years, and very good it is too. The all-new, all-electric version is something else. Practical, premium quality and fully connected (it comes with Google Assistant and the Spotify app), it's a classy choice. 
It's also surprisingly fast (0-62mph in 4.7 seconds) courtesy of a 75kWh battery and two electric motors that drive the front and rear wheels, giving the XC40 Recharge an output of 402bhp and a range of up to 259 miles. 
Definitely worth a test drive.
Dacia Sandero Stepway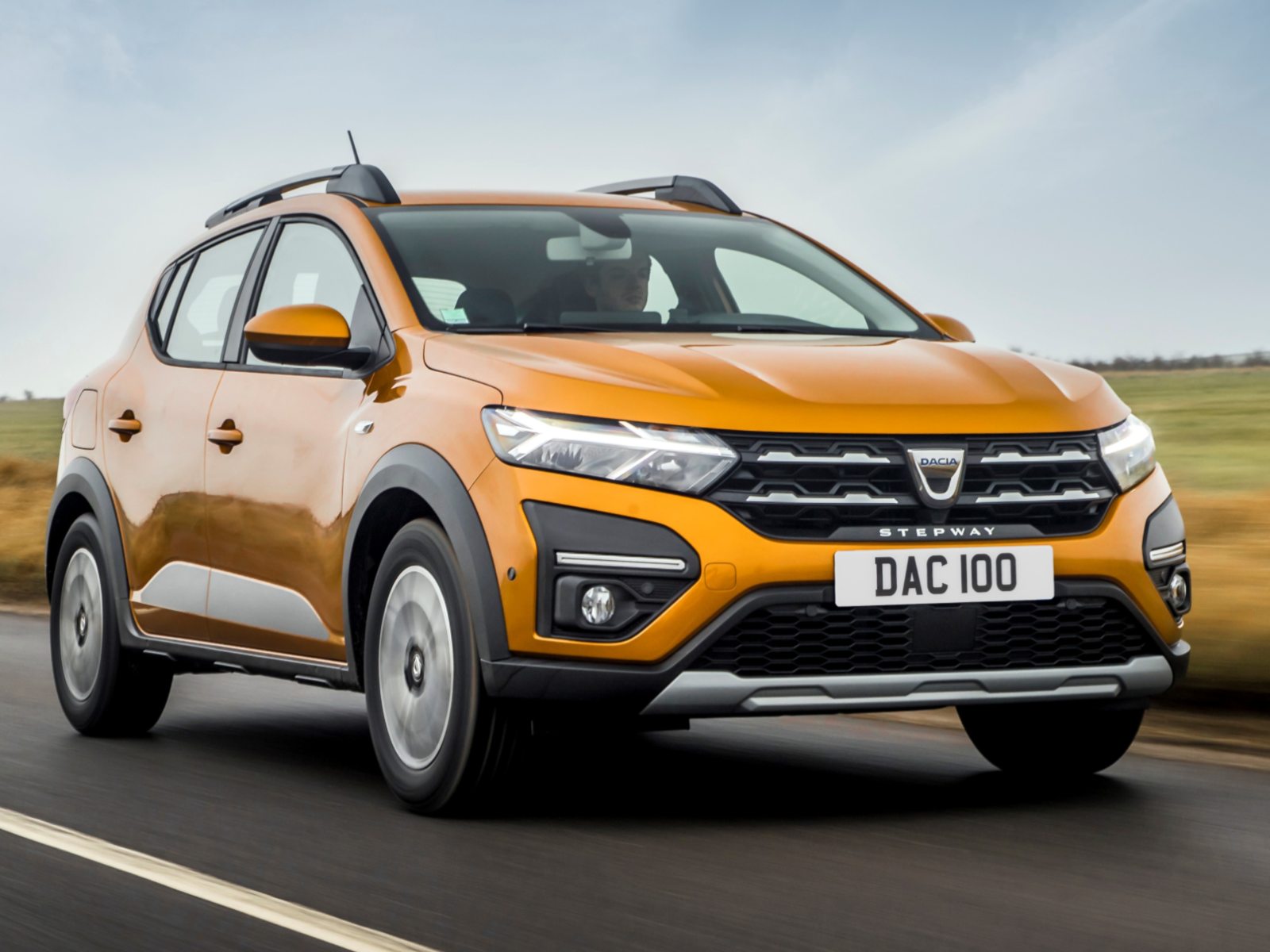 Priced from just £7,995, the Dacia Sandero (from Renault's Romanian budget brand) is still the UK's most affordable new car. The latest version has only just been launched and it sports a fresh new look, a jump in quality, more tech and low running costs. 
What's more, it offers supermini space for significantly less than the cheapest city car on the market, plus low depreciation. 
But it's the Sandero's sibling, the Stepway, that we'd recommend. It has a more rugged appearance, a raised ride height and roof rails which cleverly convert into a roof rack – and it delivers a slightly more dynamic drive.
Toyota GR Yaris
The standard Toyota Yaris Hybrid is one of the best superminis on the market – right up there with the Ford Fiesta, Vauxhall Corsa, Volkswagen Polo and Renault Clio. 
The rally-bred pocket rocket that is the three-door GR Yaris is something else. The world's most powerful three-cylinder engine, and also the smallest and lightest 1.6-litre turbo, propels this dinky hot hatch from 0-62mph in just 5.5 seconds via a sophisticated, specially developed full-time four-wheel-drive system. 
In short, the Toyota GR Yaris is a little gem. Cool looks and on-the road thrills combine to make this pint-sized thoroughbred a real driver's car and instant classic.
MG5 EV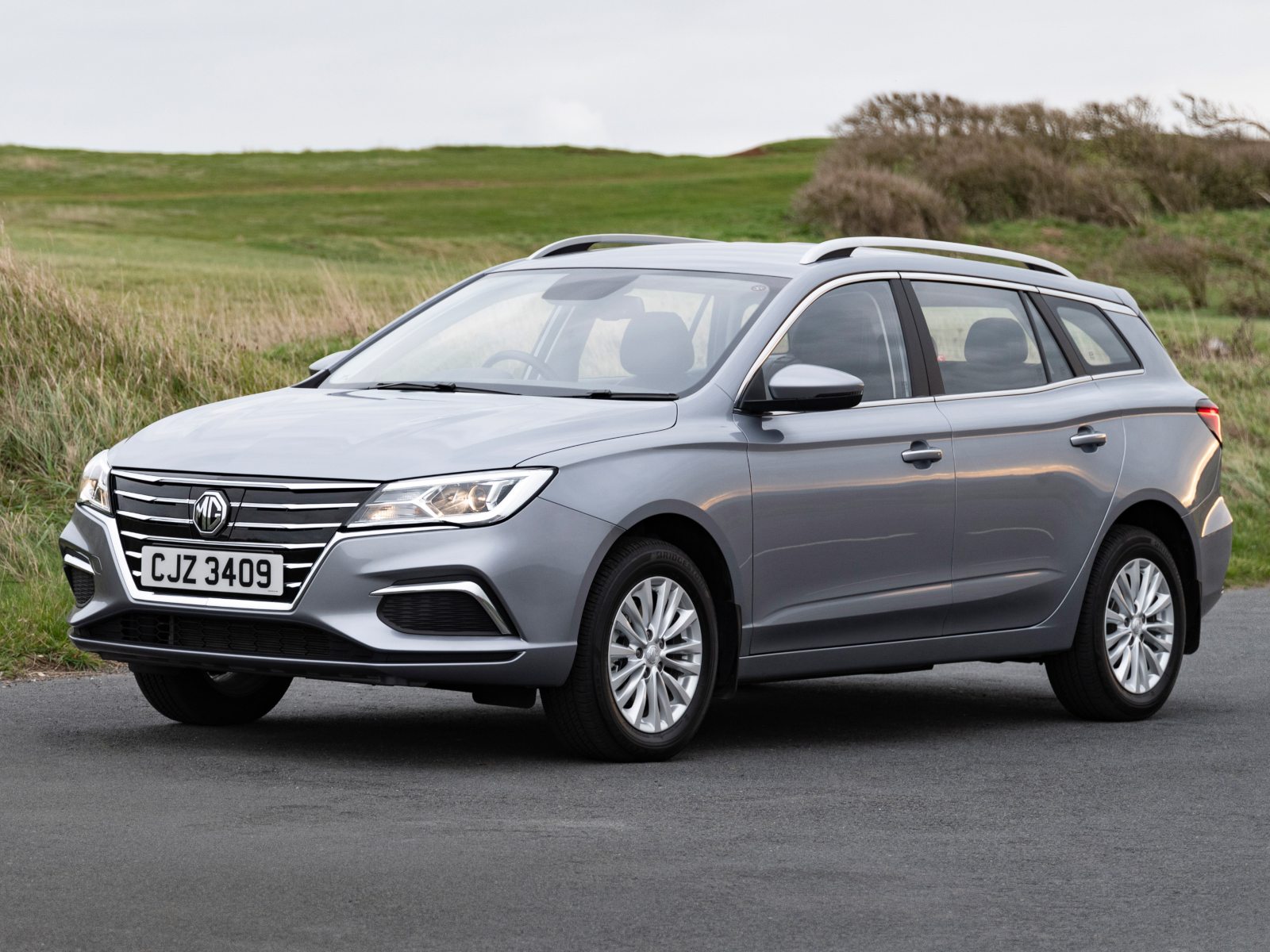 There's a reason why this self-effacing electric car is becoming an increasingly common sight on our roads. Not only is the MG5 EV the only zero emissions estate EV, but it's superb value for money, delivering a range of up to 250 miles. 
It may not be the most handsome load-lugger on the market, nor does it handle like a Focus or Astra estate, but it does offer honest, practical, electric motoring at an affordable price.
Hyundai Tucson Hybrid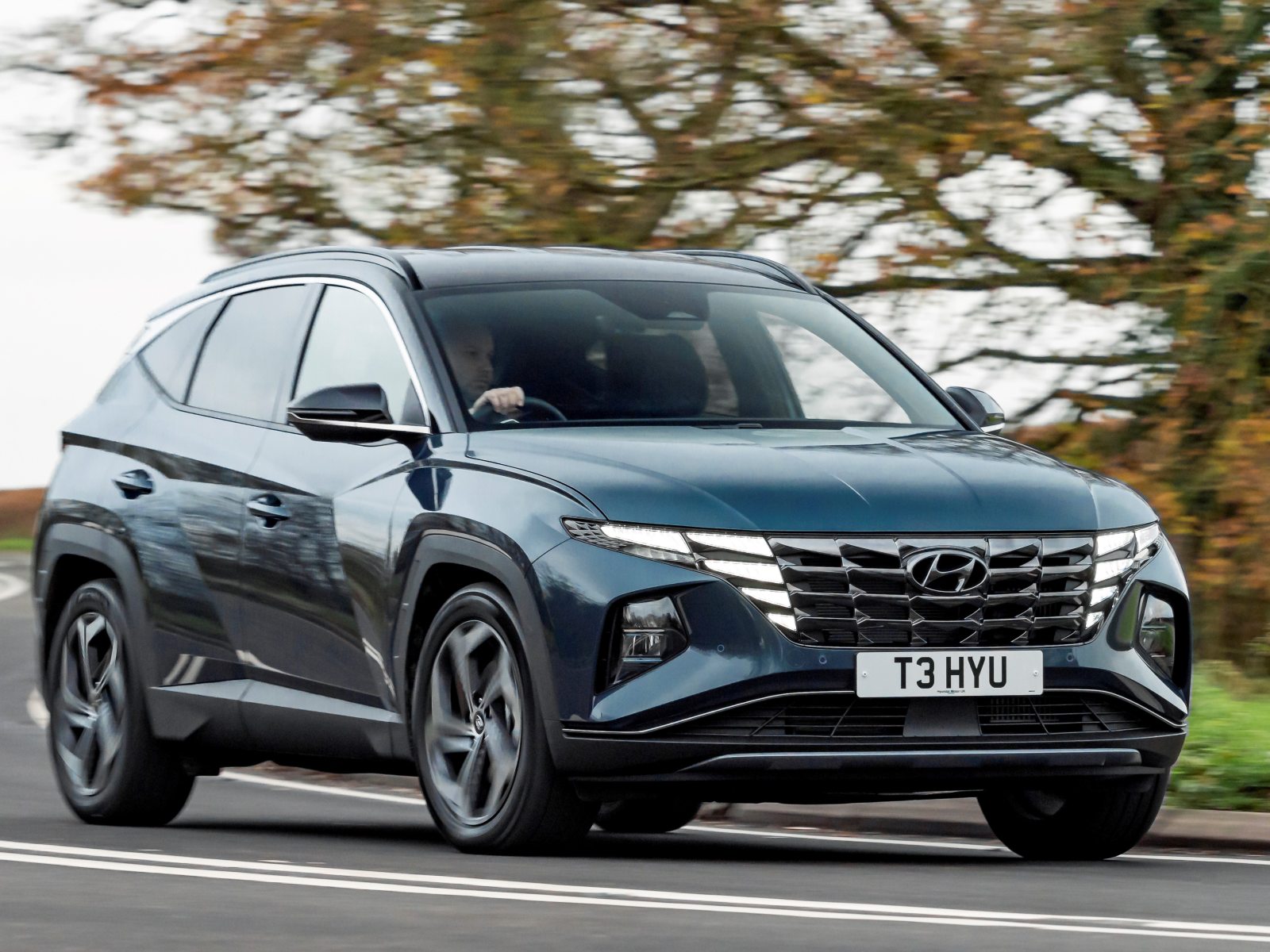 One of the revelations of 2021, Hyundai's dramatic fourth generation Tucson SUV features unique "hidden lights" (invisible when off) and "jewel-like" running lights, while just about all physical knobs and buttons have been eliminated in the cool interior, which is dominated by a 10.25-inch infotainment screen. 
Also available as a conventionally powered car, the self-charging hybrid version is the one to go for. Seamlessly switching between petrol and electric on the road, it's easy to drive, handles well, build quality is impressive and it's generously equipped.
Vauxhall Mokka-e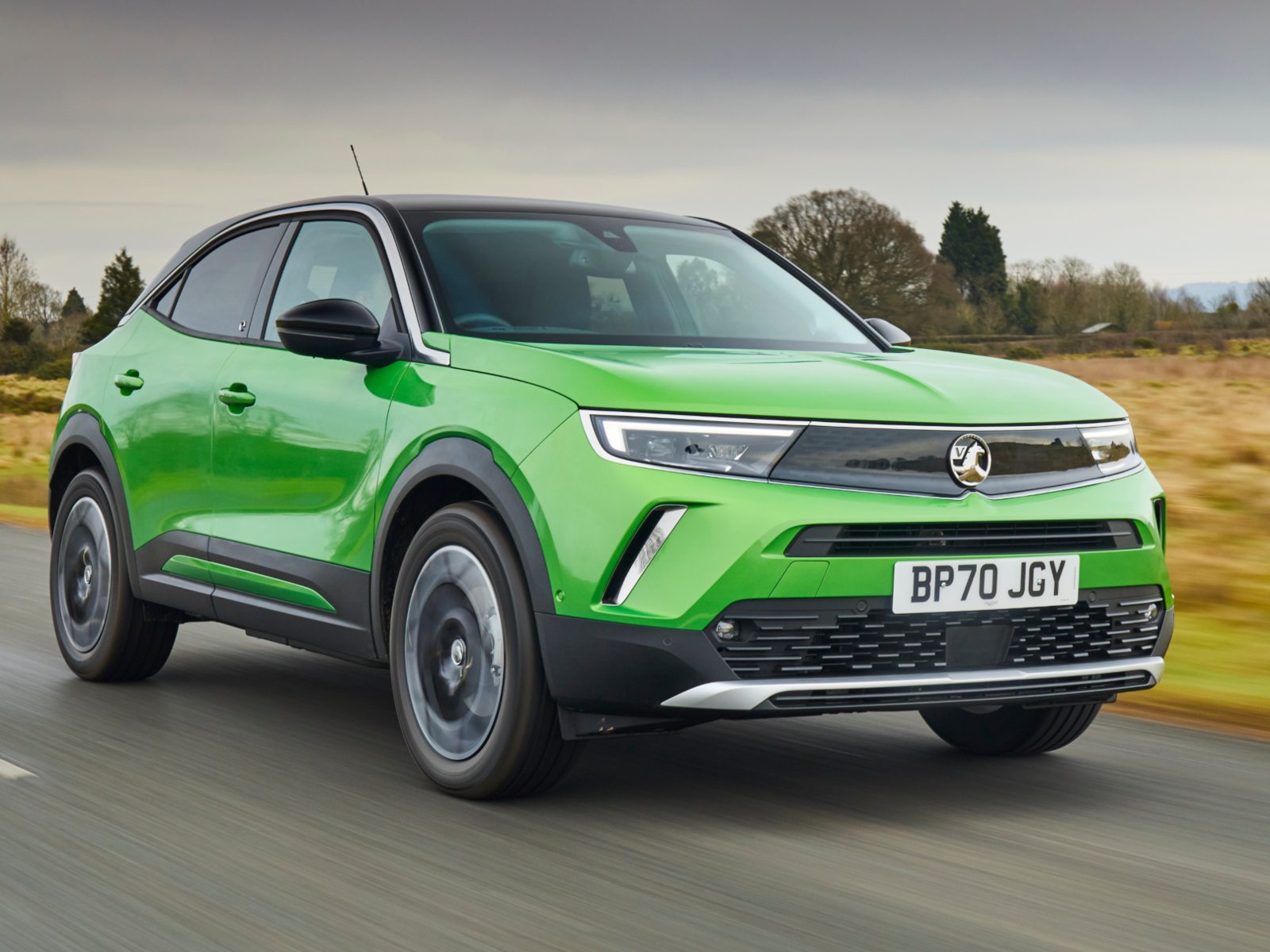 Arguably the best-looking Vauxhall ever, the 100% electric version of the Mokka is a distinctive urban crossover that should definitely be on your EV shortlist. 
Competitively priced, it's swift and silent, and there's just enough room in the back for taller adults, while its range is a useful 201 miles. Driven cleverly, it's also possible to visibly add the odd mile to its range via regenerative braking, which is always satisfying. 
Ultimately, the Mokka-e has a unique charm, and being able to view that long, horizontal bonnet with the strong centre crease as you drive along is such a unique pleasure these days! 
Skoda Enyaq iV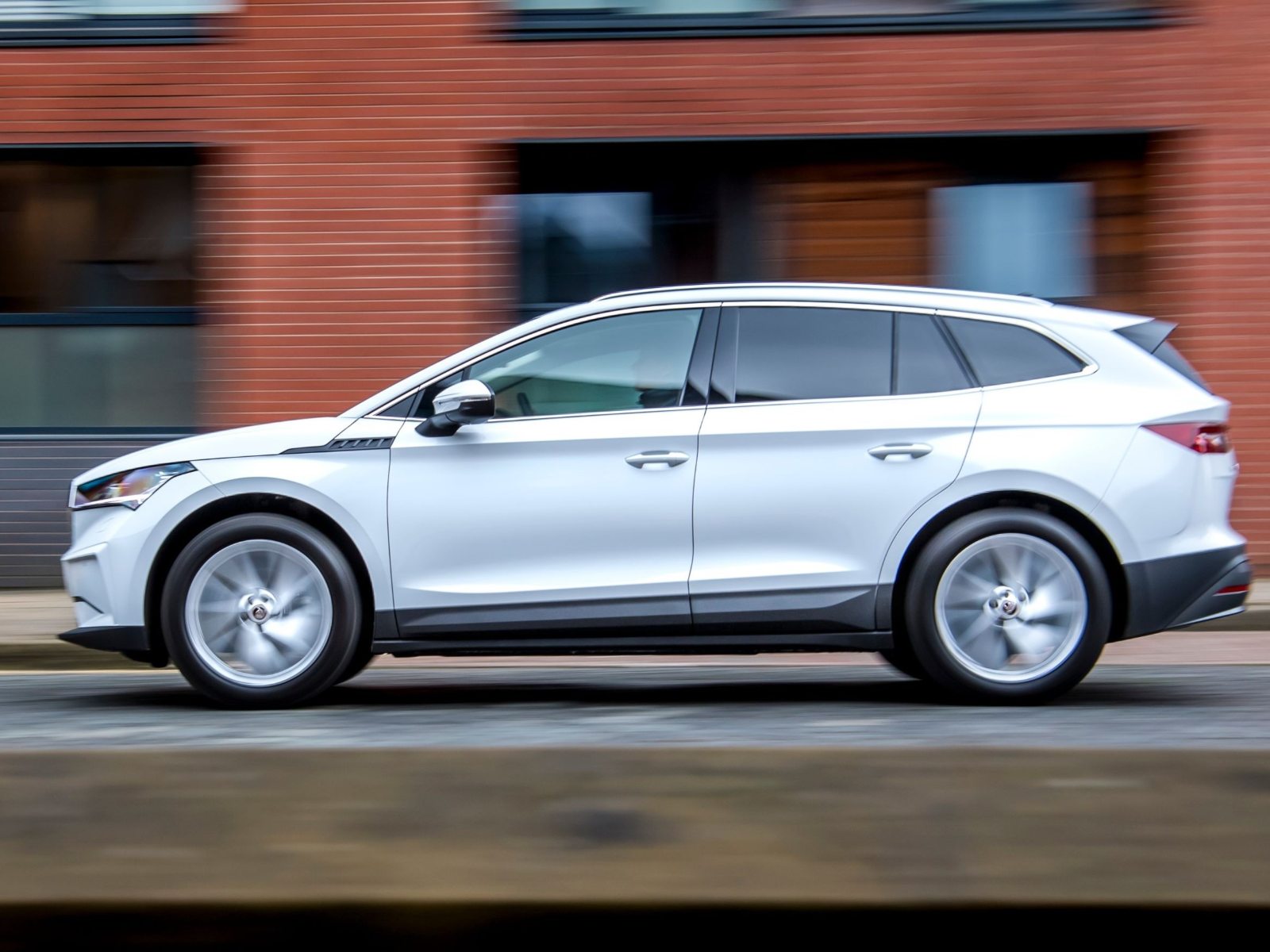 Skoda's first purpose-built EV is a revelation. Fast, spacious, packed with tech, well built and a doddle to drive, it even outshines its VW cousin, the ID.4. 
Competitively priced and available with either a 62kWh or 82kWh battery, it has a range of 256-331 miles, while its bold design delivers serious road presence. 
The Enyaq is a game-changing electric SUV.
Volkswagen Golf GTE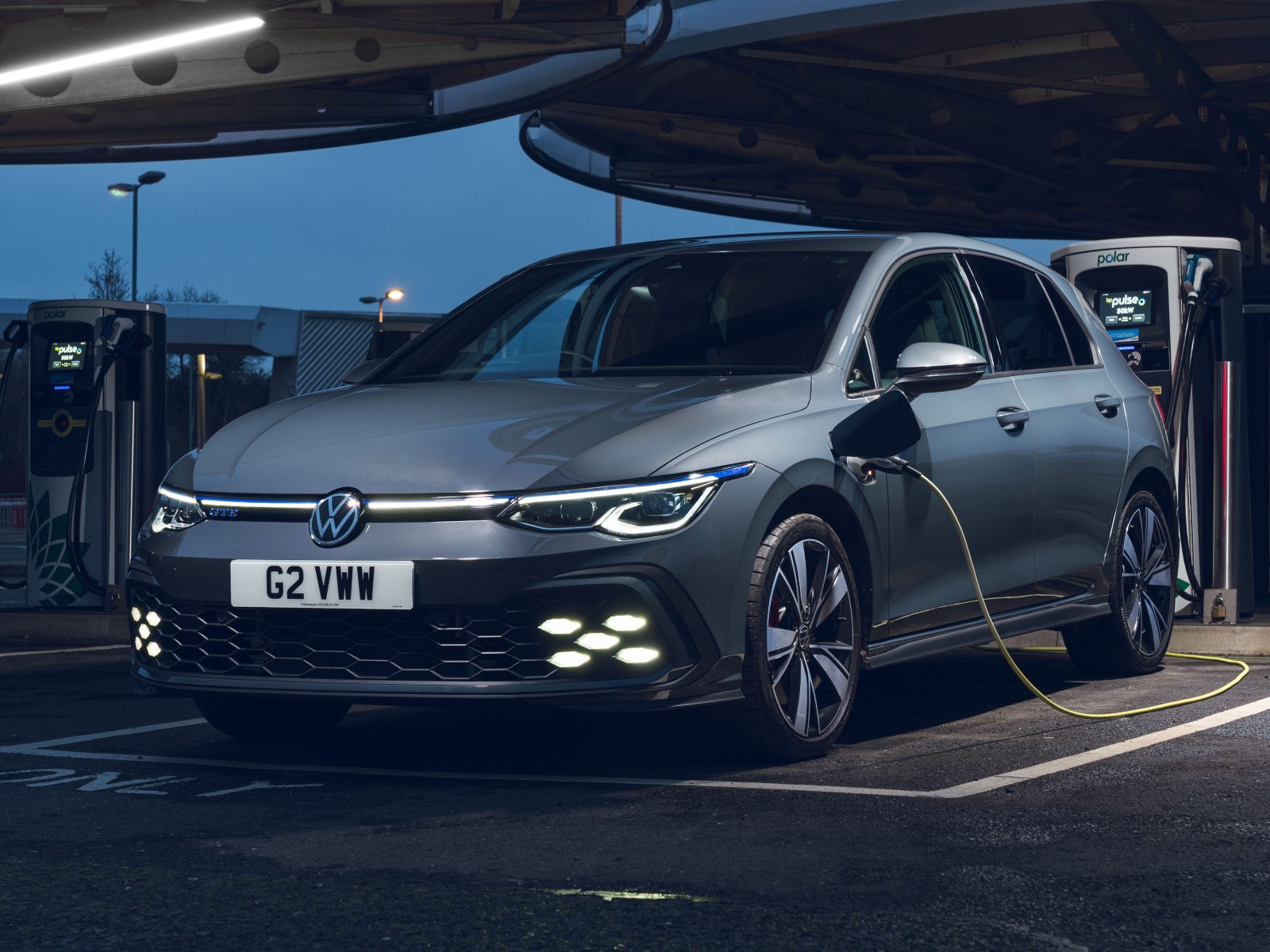 If you're not quite ready to go fully electric, but you'd like a swift, practical car that's kinder to the environment, the new Volkswagen Golf GTE (the "performance" plug-in hybrid version of the iconic hatchback) could be right up your street. 
Despite having a smaller engine than the GTI (1.4 compared to 2.0 litres), the addition of a 13kWh battery means the GTE has the same power (242bhp) yet can also travel electric-only for up to 40 miles. 
Offering a winning combination of performance, economy, comfort, badge appeal and dynamism, the Golf GTE is one of the best PHEVs on the market.
Fiat 500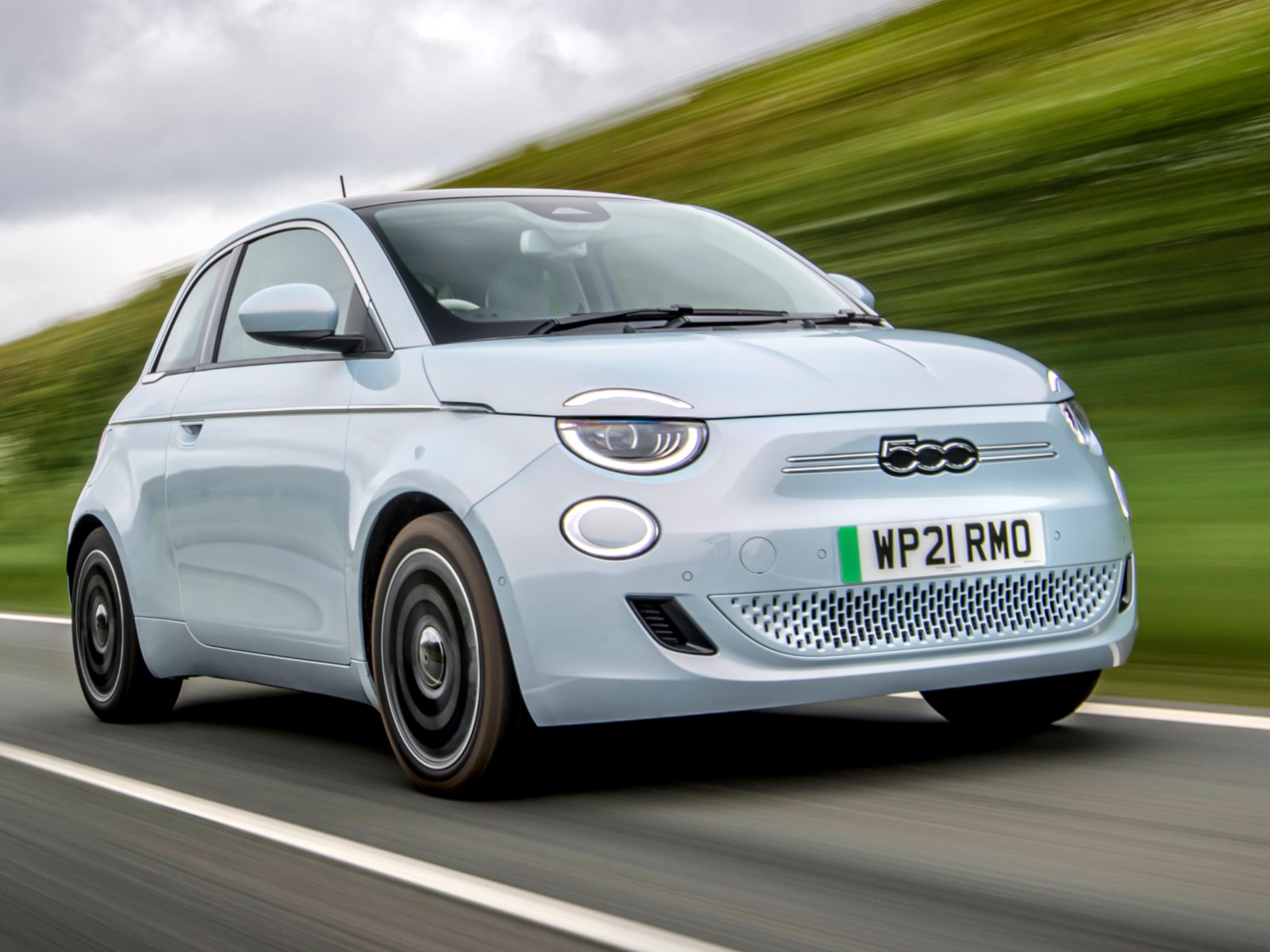 The all-new, all-electric third-generation Fiat 500 is one of the cutest and cheapest EVs on the market. 
It's grown up in more ways than one too, because not only it is packed with the latest tech, it's also 61mm longer, 56mm wider and 29mm taller. Despite the bigger dimensions, it's still a squeeze for rear passengers, but all is forgiven because it's such fun to drive and it looks so cool. 
Available as a hatchback or convertible, the new Fiat 500 has a range of up to 199 miles and can be charged from 0-80% in 45 minutes using a 50kW fast charger or overnight at home.
Ford Mustang Mach-E
Ford's first fully-fledged electric vehicle has been worth the wait. With its combination of kerb appeal, driver engagement, practicality and long range, the Mustang Mach-E is one of the most accomplished EVs in the crossover sector. 
Available with rear or all-wheel drive and two different battery sizes delivering a range of up to 379 miles and a 0-62mph time as fast as 3.7 seconds, it's competitively priced and one of the few electric cars that delivers a genuinely dynamic driving experience.