There are few petrolheads who won't have had posters of their dream cars pinned up on their bedroom walls.
Depending on the decade in which you were born, it's likely that your choices would have included automotive icons such as the Lamborghini Countach, Ferrari F40 and McLaren F1.
However, selecting just 10 for this feature was heart-breaking, so apologies in advance if we've missed out your favourite. Prepare to be disappointed if you're expecting to see a Jaguar E-type, Ferrari Testarossa or Porsche 959.
One thing's for sure – all the cars in our list are a high-octane blend of stunning styling and engineering excellence from the 1950s to the present day…
1. Jaguar D-type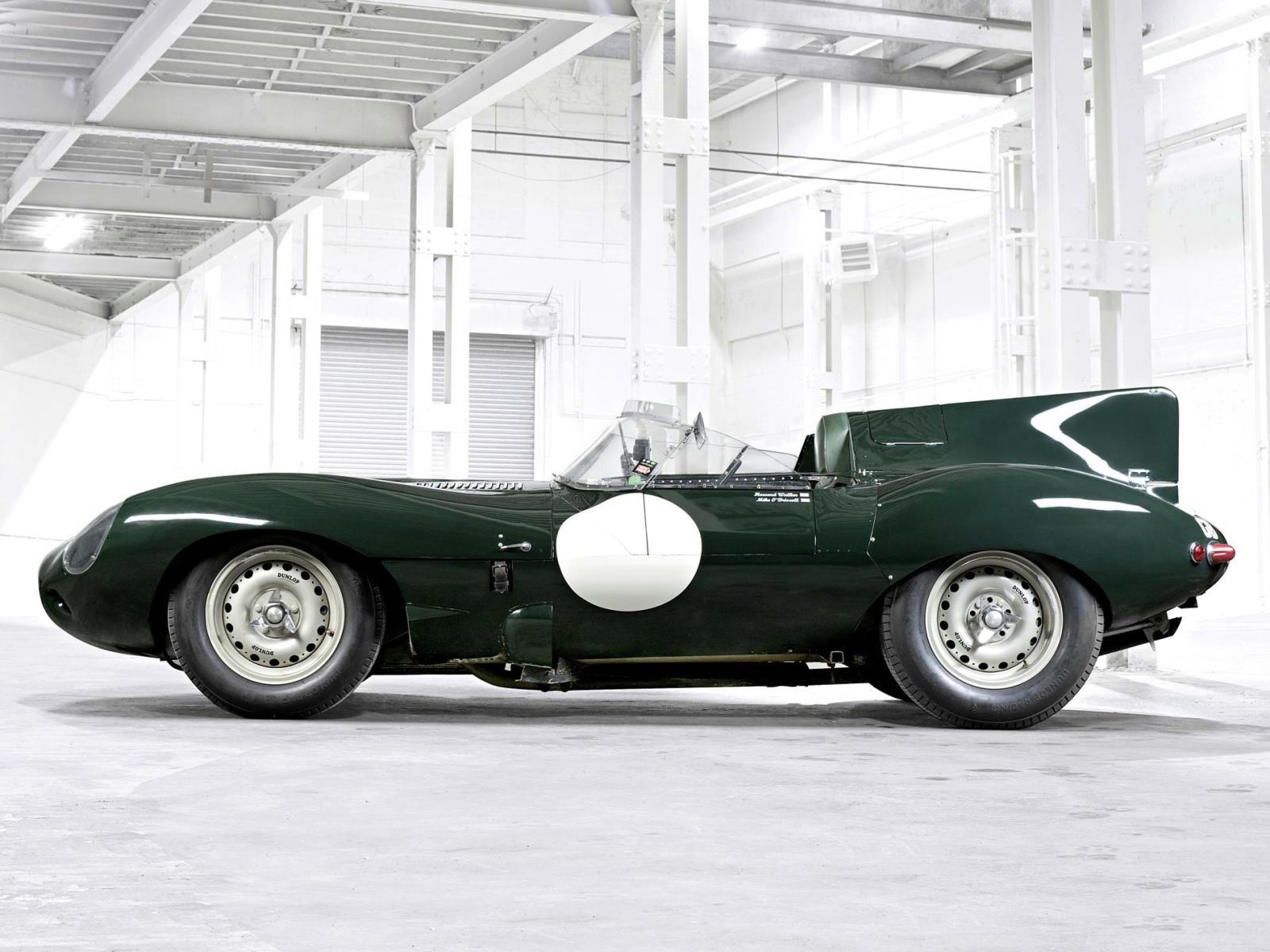 The Jaguar D-type is one of the most iconic and beautiful competition cars of all time and would have been a bedroom pin-up for many an automotive fan in the 1950s.
Created by Jaguar stalwart Malcolm Sayer (1916-1970), who was one of the first engineers to apply the principles of aircraft design to cars, the aerodynamic D-type won the Le Mans 24 Hours race three times between 1955 and 1957.
Sayer went on to design the Jaguar E-Type (1961), described by Enzo Ferrari as "the most beautiful car ever made".
2. Lamborghini Miura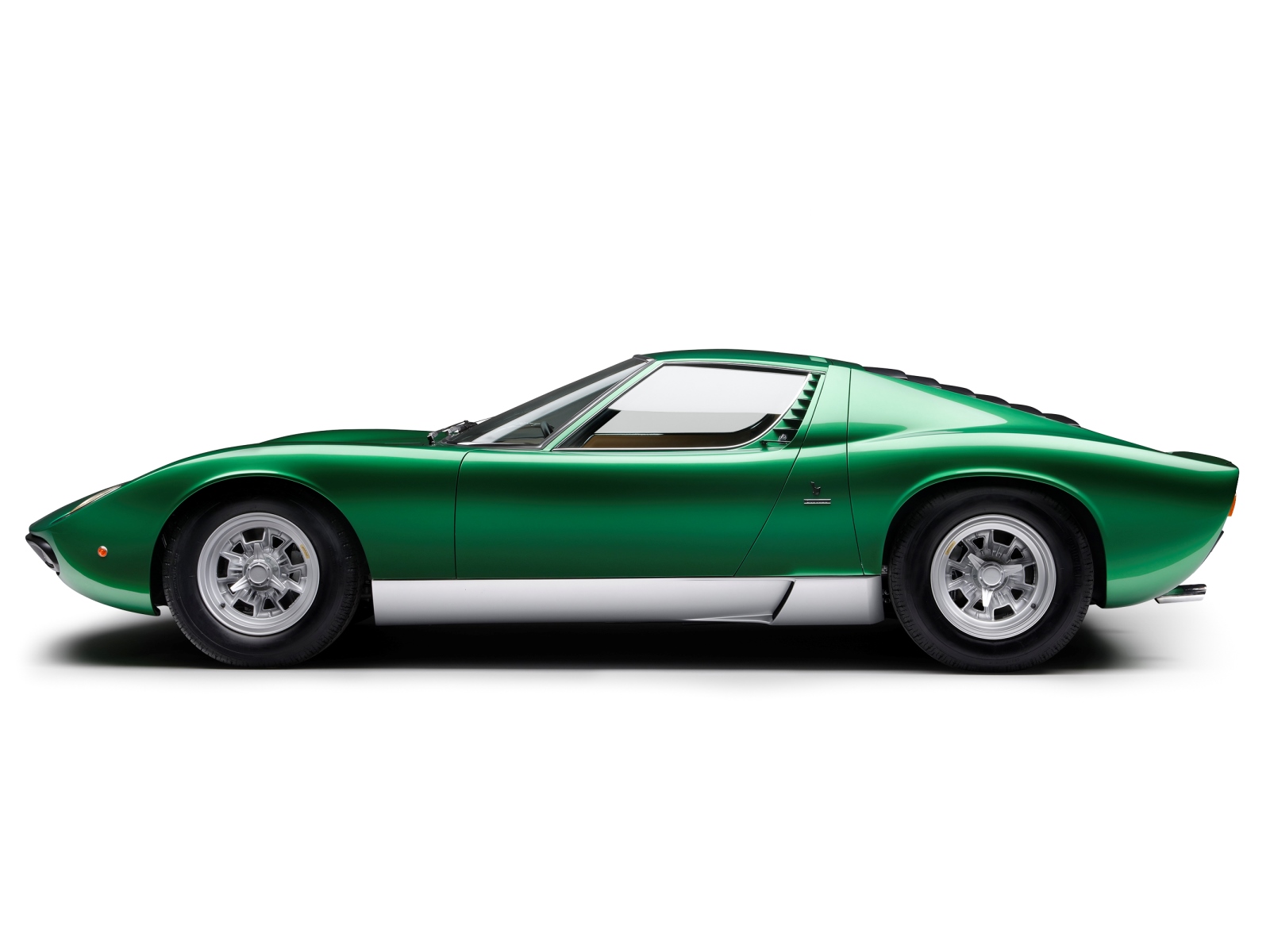 Arguably the first supercar, the mid-engined V12 Miura still looks as stunning today as it did 50 years ago. Built from 1966-73, it was penned by prolific Italian designer Marcello Gandini and was the fastest production road car at launch.
It also had a starring role in the 1969 classic movie, The Italian Job. An orange example is seen racing through the Alps before crashing in a tunnel, bursting into flames and being pushed down a ravine by the Mafia.
3. Lamborghini Countach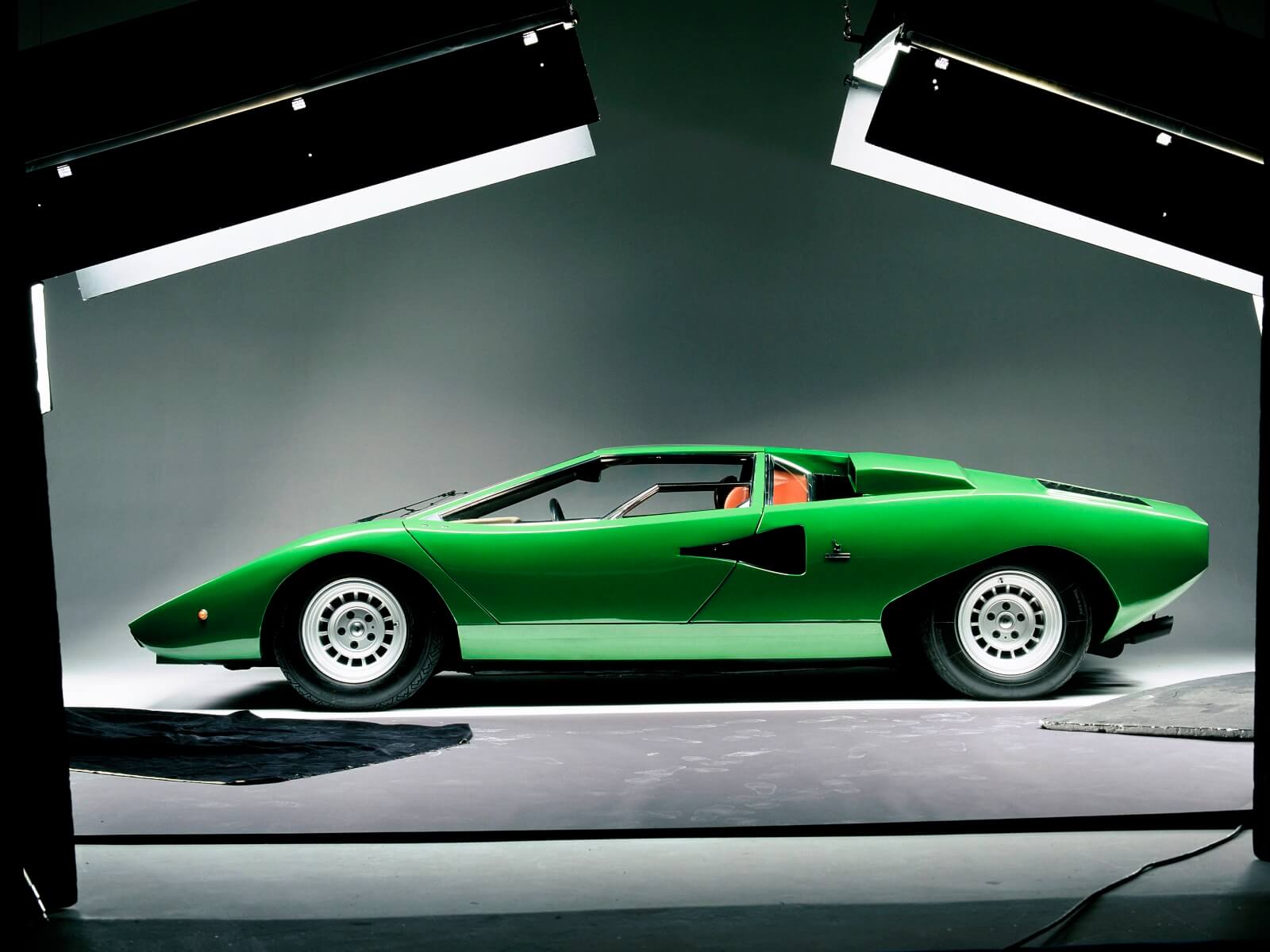 Perhaps the ultimate poster pin-up car of the 1970s, the V12 mid-engined Lamborghini Countach was produced from 1974-1990.
Again, designed by Marcello Gandini of the Bertone studio, it continued the wedge-shaped look so popular at the time. It featured flat, trapezoidal panels and amazing scissor doors and it could hit 60mph in around five seconds.
4. Lotus Esprit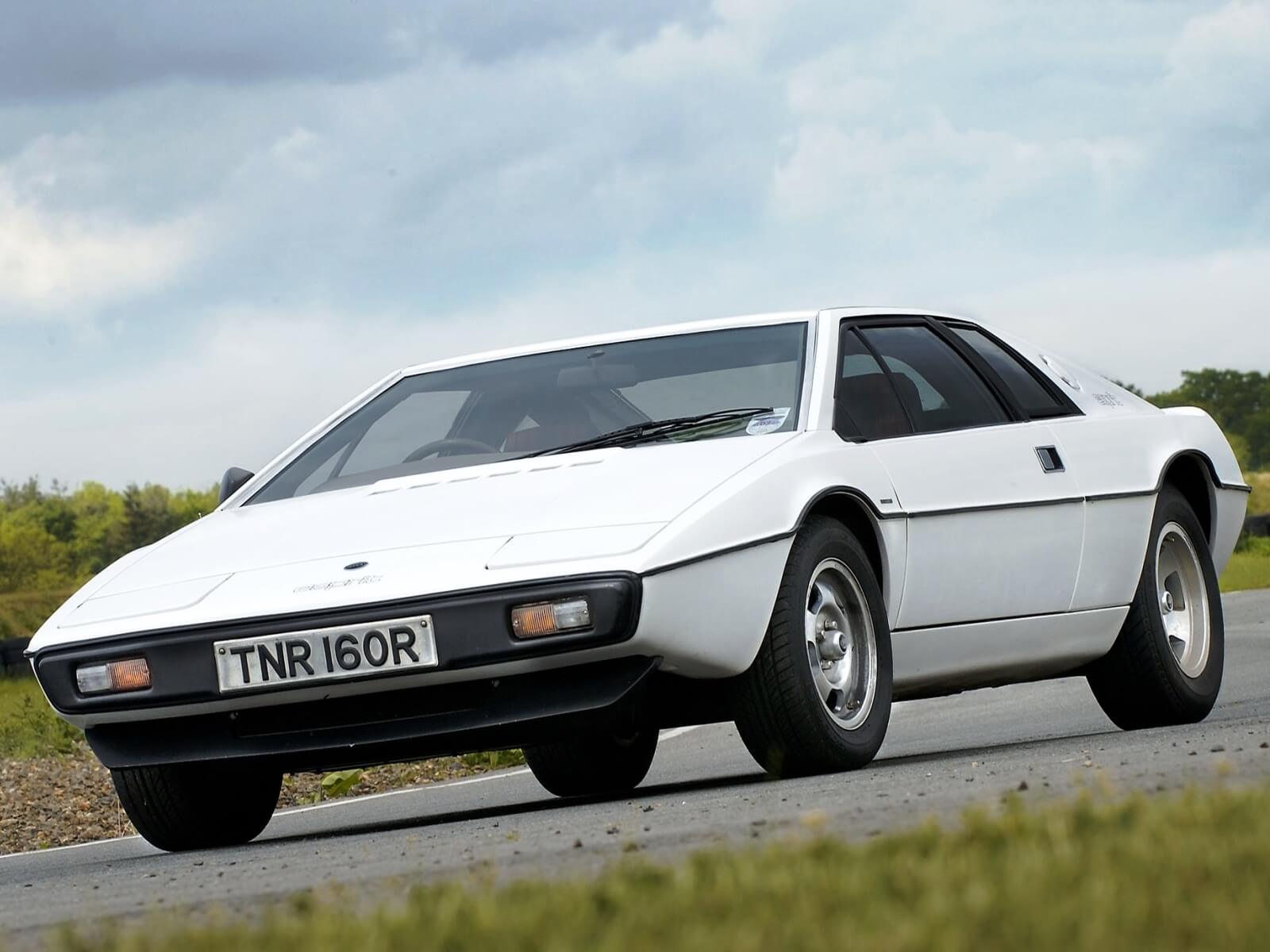 As we've seen, wedges were all the rage in the 1970s and legendary Italian designer Giorgetto Giugiaro's sleek Lotus Esprit was the perfect example.
Launched in October 1975 at the Paris Motor Show, it went into production in June 1976. The car gained fame when a modified version featured in an exciting chase sequence during the Bond film, The Spy Who Loved Me. The twist came when it ploughed into the sea and Roger Moore transformed it into a submarine!
5. Honda NSX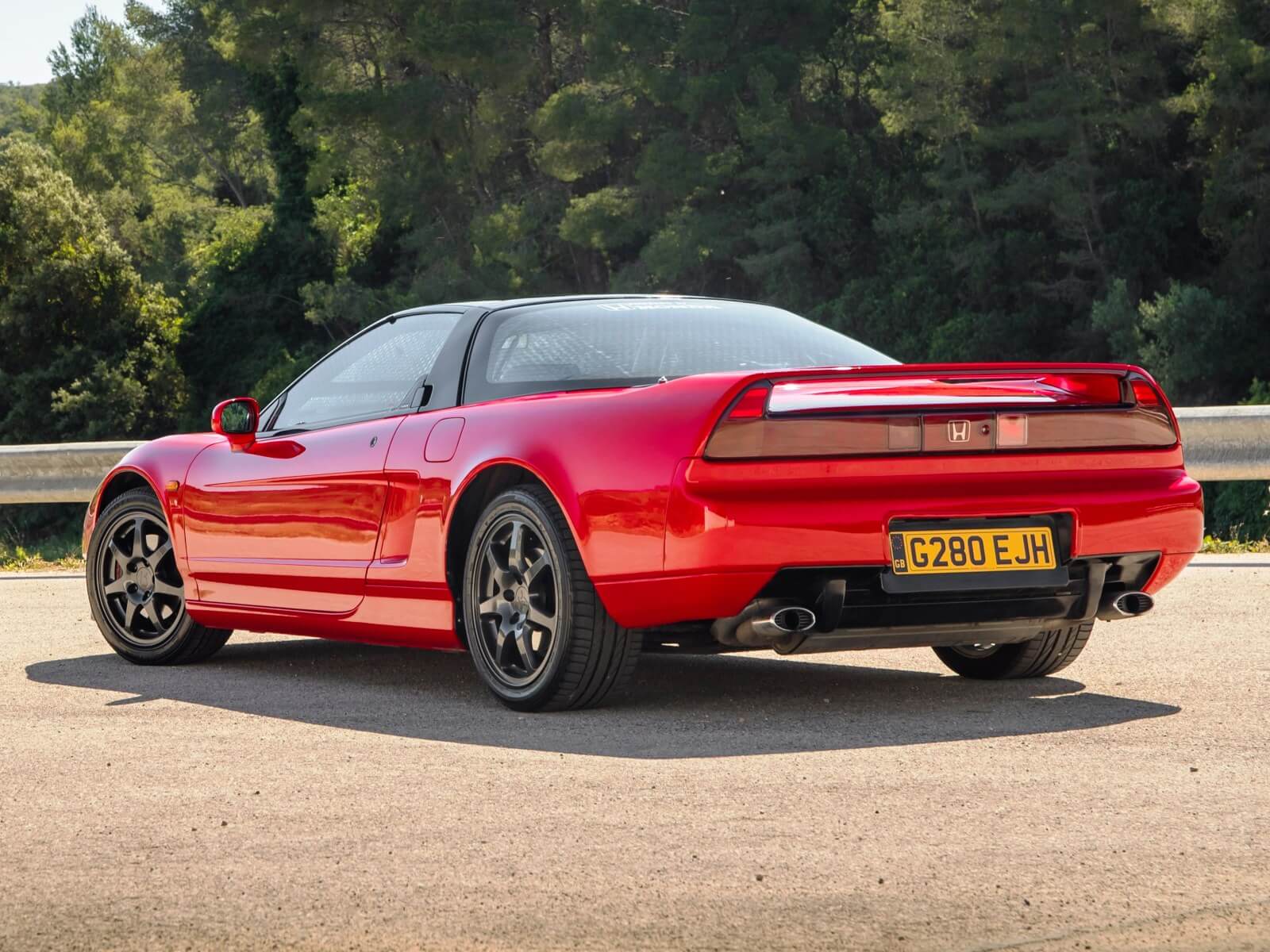 Honda's answer to Lamborghini and Ferrari's supercars, the NSX's styling was inspired by the F-16 fighter jet, while none other than Formula One ace Ayrton Senna helped develop the first-generation car which was built from 1990-2005.
Apart from its awesome looks, the key to its success was its usability as an everyday car. It was powered by a V6 engine with 280bhp which was good enough for a 0-62mph time of 5.5 seconds and a top speed of 170mph – and it's still just as much fun to drive as it was in its heyday.
6. Ferrari F40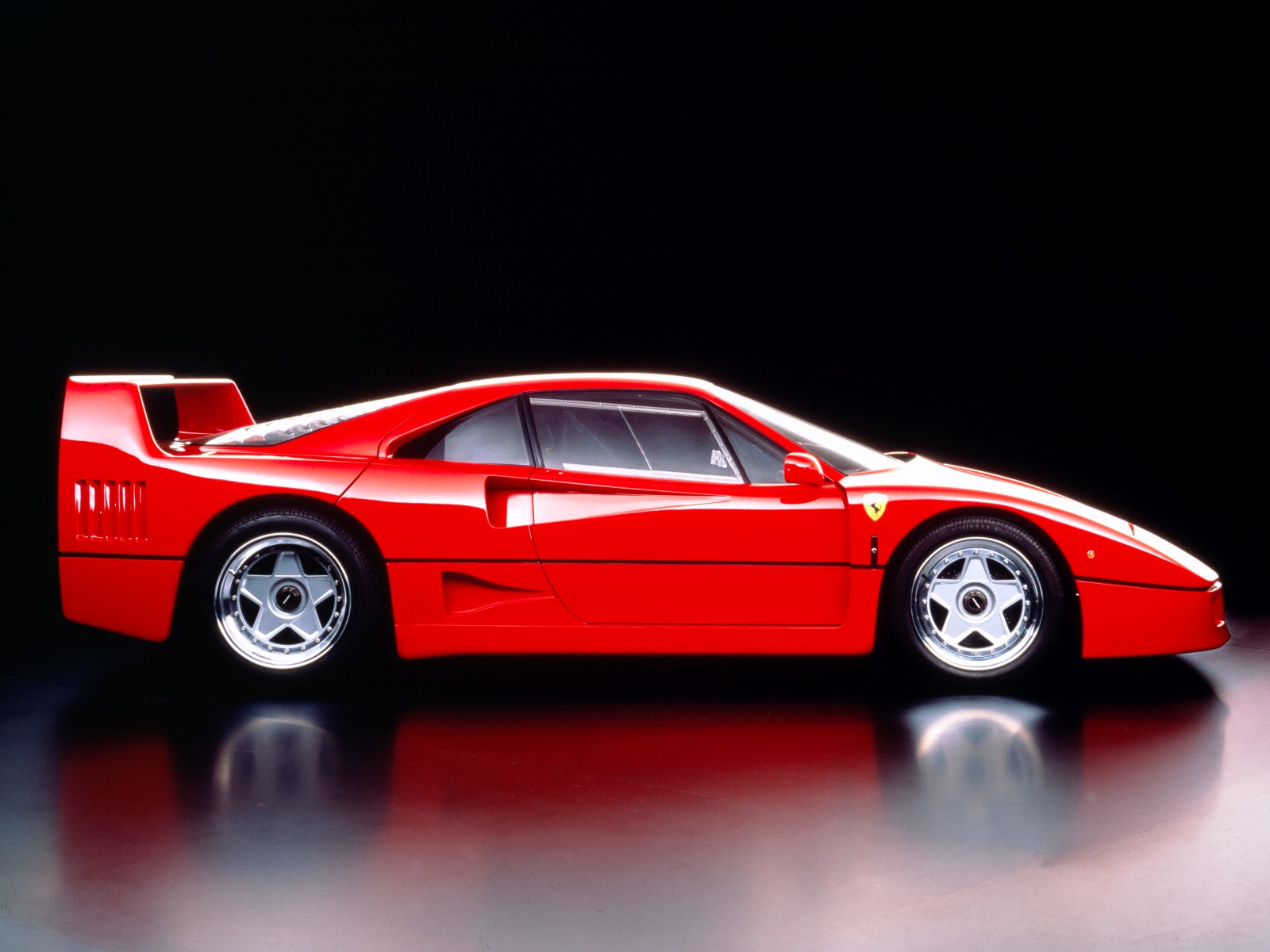 Another contender for the most popular bedroom pin-up supercar ever, the 200mph Ferrari F40 was manufactured from 1987-1992 and many believe it's the greatest road-going Ferrari of them all.
Designed to celebrate Ferrari's 40th anniversary, it was also the last Prancing Horse personally approved by founder Enzo Ferrari. At the time it was the company's fastest, most powerful and most expensive car for sale, and the Sultan of Brunei had seven in his collection at one time. F40s now are worth more than £1m each.
7. Jaguar XJ220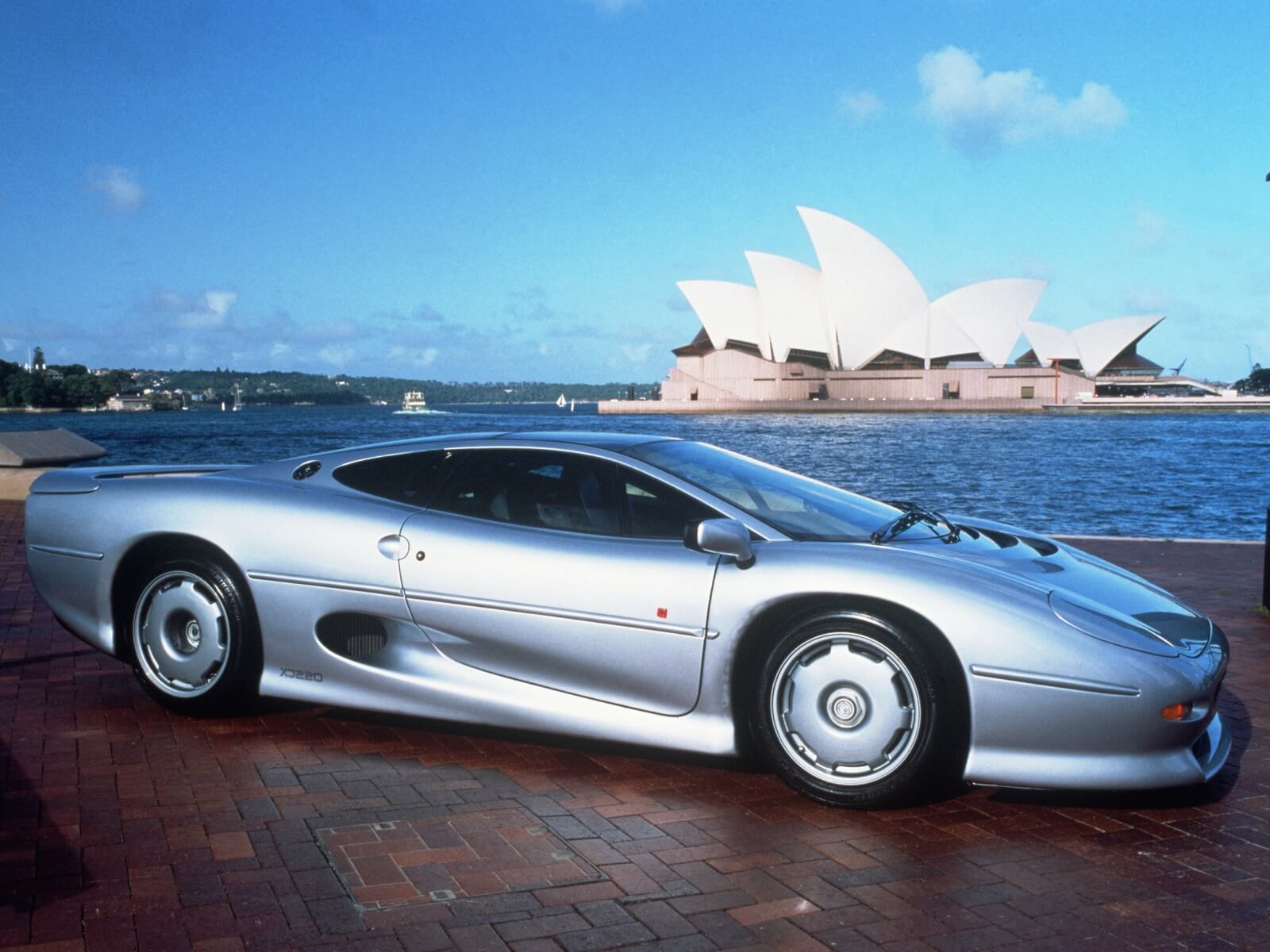 The Jaguar XJ220 was, quite simply, the fastest production car of the mid-nineties with a top speed of 217mph. It held the record until the arrival of the 240mph McLaren F1 in 1998.
However, less than 300 examples were built from 1992-94 and it found itself a victim of the early 1990s recession, while changes in specification (the engine was downgraded from a V12 to V6) also put off many potential buyers.
Nevertheless, if you get to see one in the metal today it's just as jaw-dropping as it was back in the day.
8. McLaren F1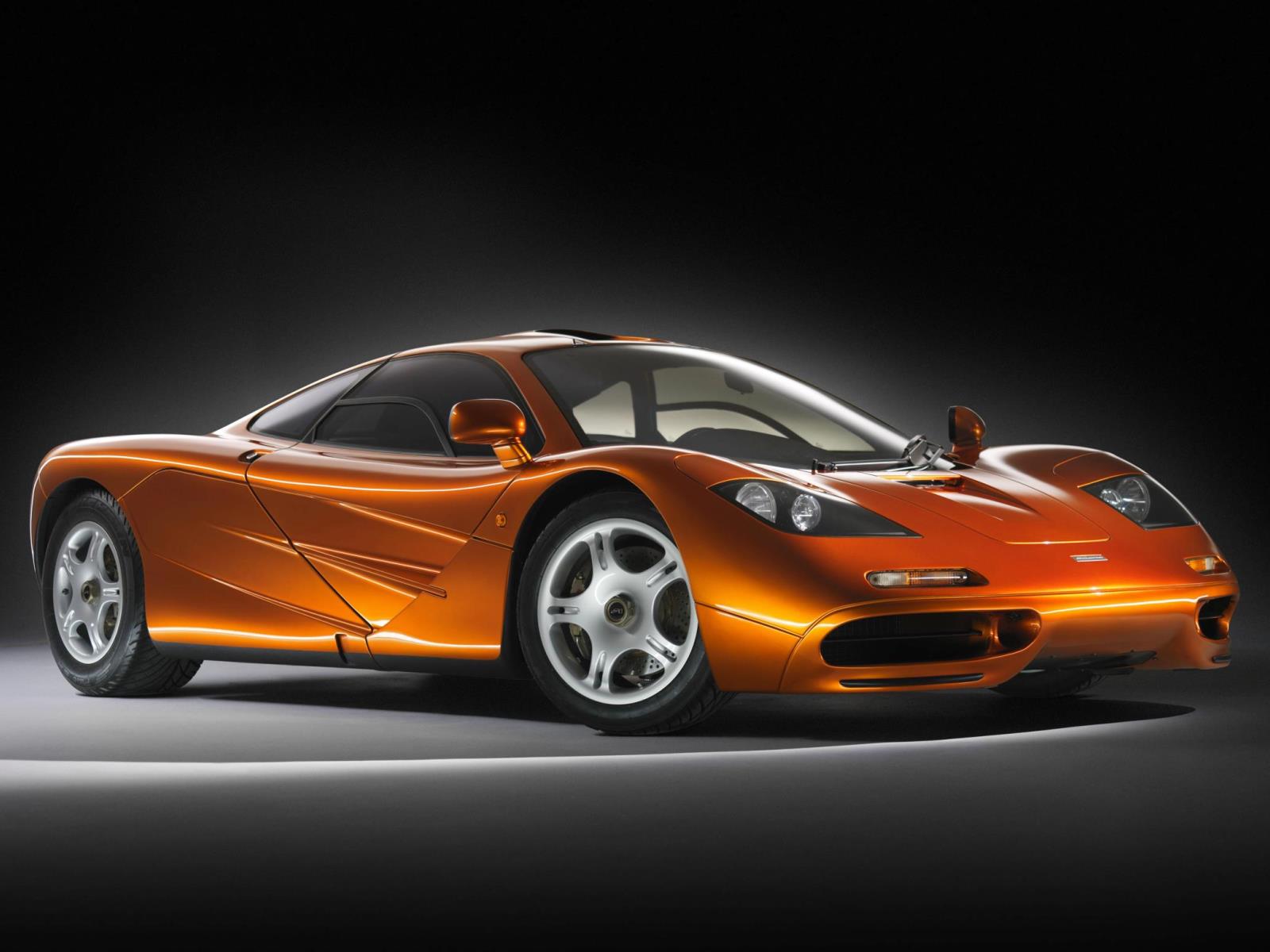 Created by race car designers Gordon Murray and Peter Stevens, the stunning McLaren F1 became the world's fastest production car in 1998 when it reached 240.1mph.
Named the Greatest Supercar Ever at the 2016 Classic & Sports Car Show in London, the McLaren F1 featured many Formula One developments. For instance, it was the first production car to use a carbon-fibre monocoque chassis.
Perhaps its most unique feature was its arrowhead seating, positioning the driver in the centre of the car with passenger seats placed on either side behind. Just 106 F1s were made until production ceased in 1998. In 2017 an example was sold at auction for £11.6m.
9. Bugatti Veyron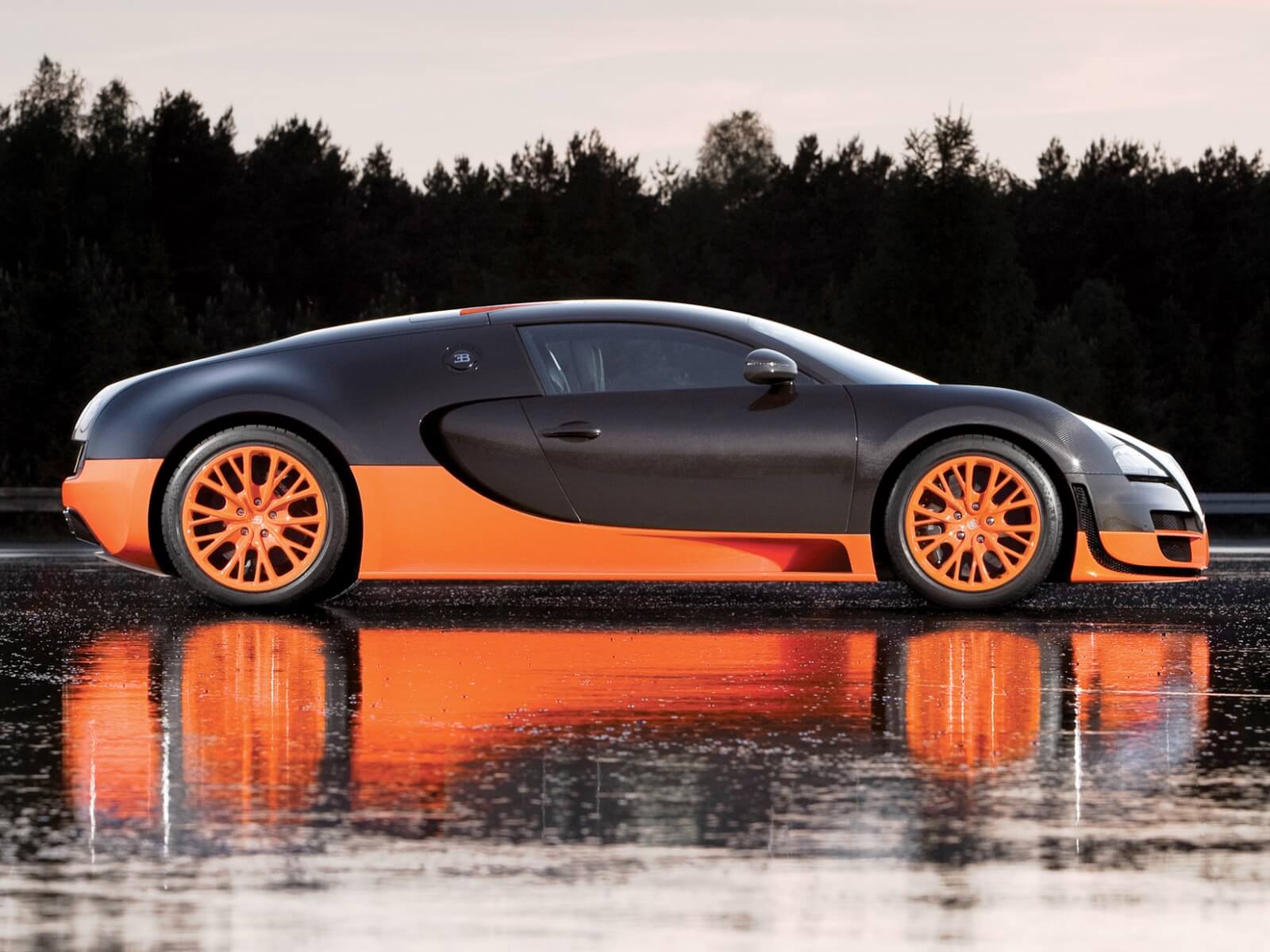 Arguably the ultimate bedroom pin-up supercar, the Bugatti Veyron (16.4 Super Sport pictured) was recognised by the Guinness World Records as the fastest street-legal production car in the world in 2010 with a top speed of 267.856 mph.
Produced from 2005-15, the Veyron featured an epic 8.0-litre, quad-turbocharged, W16 cylinder engine developing around 1,000bhp, while there was nothing like it in terms of design.
10. Mercedes-AMG Project One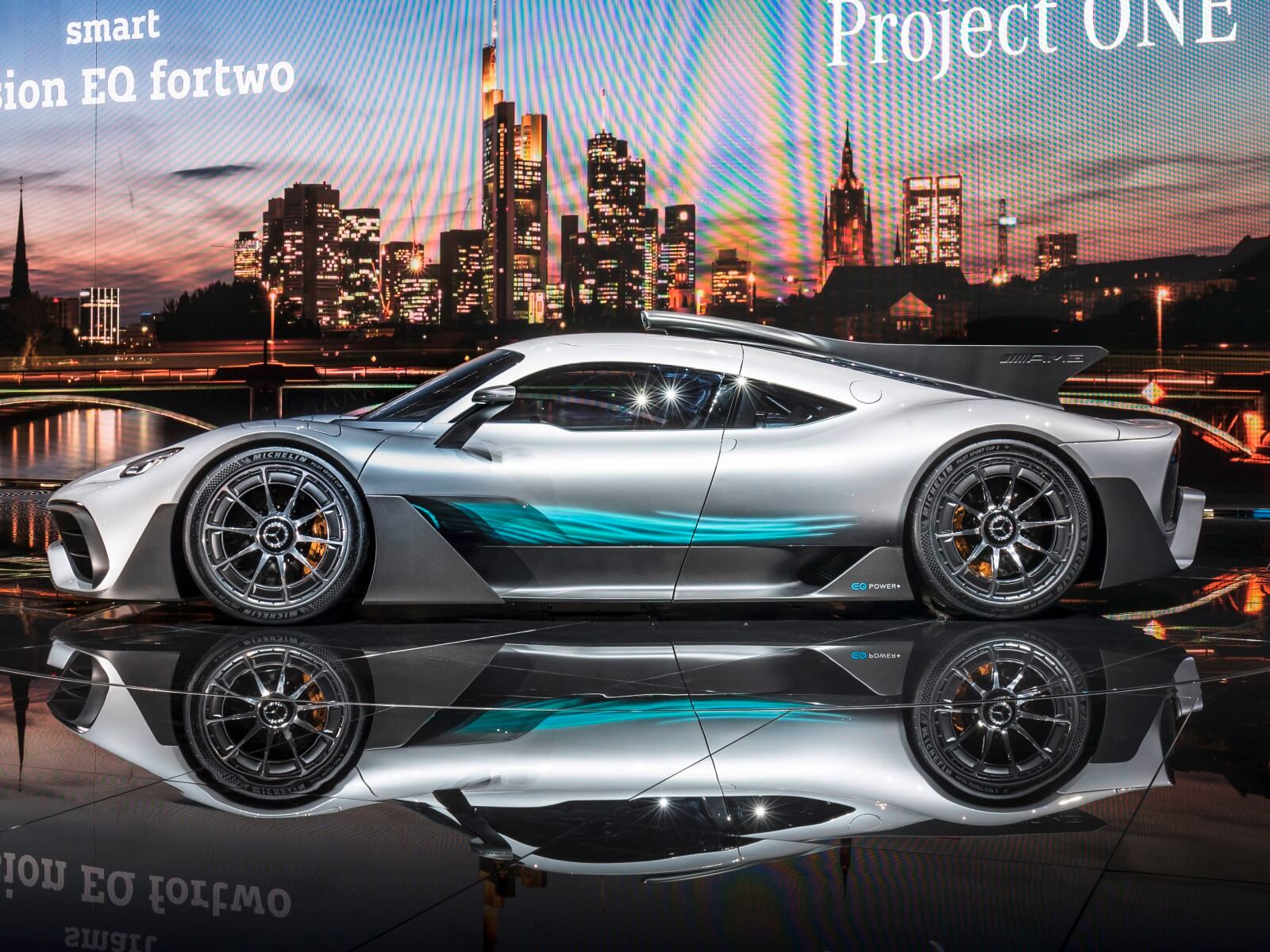 Bringing us right up to date, the Mercedes-AMG Project One is a bedroom poster pin-up for the 21st Century. Not officially launched until 2019, the 200mph-plus hypercar "brings fully-fledged Formula 1 hybrid technology directly from the race track to the road".
Full details aren't known, but this revolutionary newcomer from race champs Mercedes-AMG is effectively the first street-legal car with an F1 1.6-litre V6 hybrid powertrain developing around 1,000bhp. It's thought that each car will cost around £2.5m and just 275 cars will be produced.