10 cheesiest car publicity photos ever
​​​​​​​They say a picture is worth a thousand words and that's never more so than in the automotive industry where a photo often attempts to sell a car – and a way of life.
Unfortunately, some publicity pictures end up looking hopelessly cheesy, which is why most these days just feature cars.
We've dipped into the archives to find 10 of the cheesiest photos we can find – some now looked dated, while others demonstrate a way of life that's simply too idyllic to be true...
Volvo 123 GT

Built from 1956-70, the Volvo Amazon is arguably the Swedish company's most memorable model. The sportiest version was the 123 GT, which borrowed its engine from the 1800S sports car and featured extra lights as standard, while a tachometer was mounted above the dashboard.
This publicity shot from 1967 is one of our favourites. It's got everything – awesome poses, his and hers Amazons, a cool brown trouser suit and matching gingham helmets!
Renault Twingo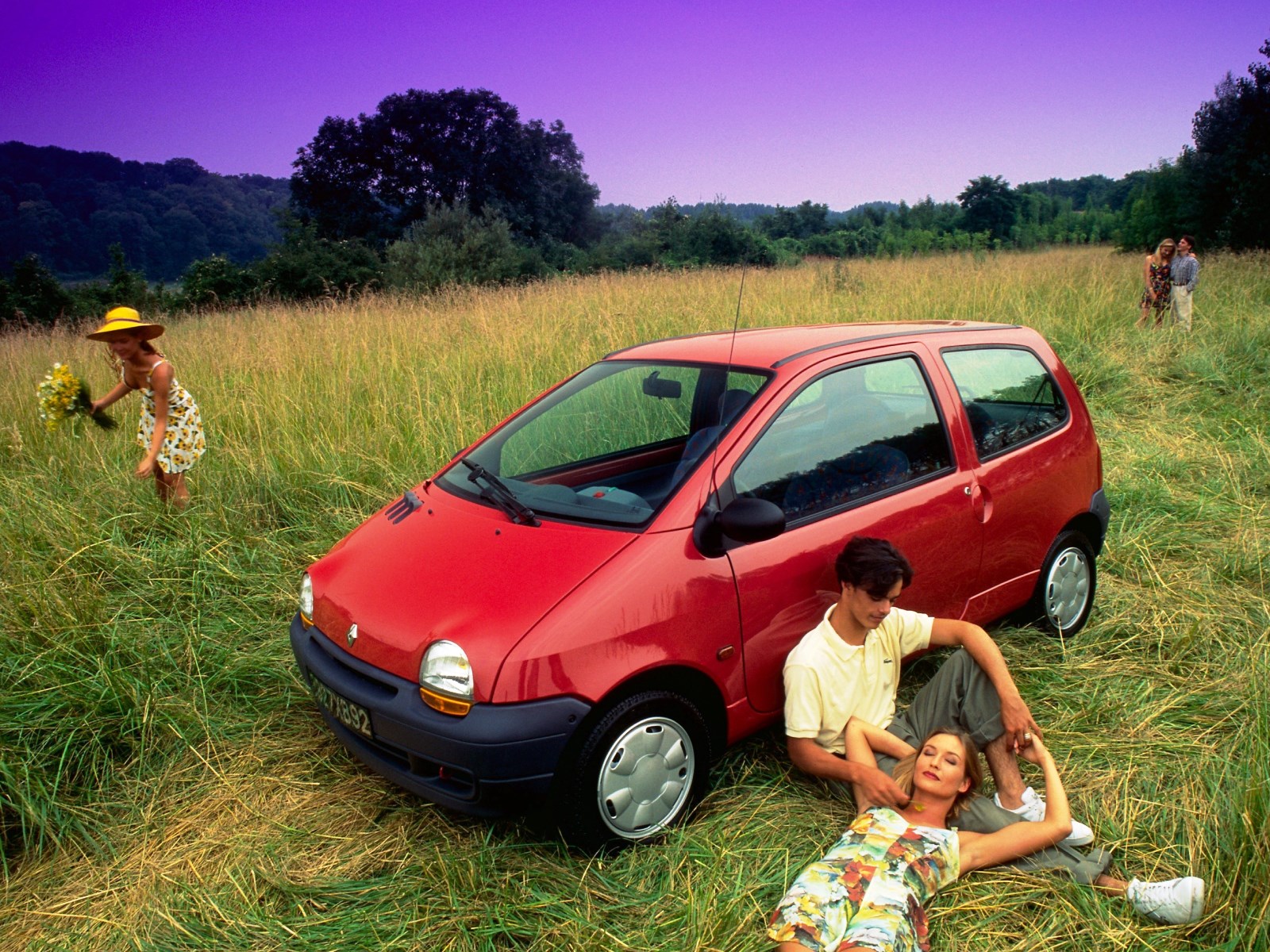 The original Twingo was an instant hit when it was unveiled in 1992 with its attractive, boxy look and cheeky smile. Frankly, it's hard to say what this cheesy picture is trying to say other than to demonstrate that it was the perfect car for young couples to enjoy blissful days together in the summer sun...
Ford Mustang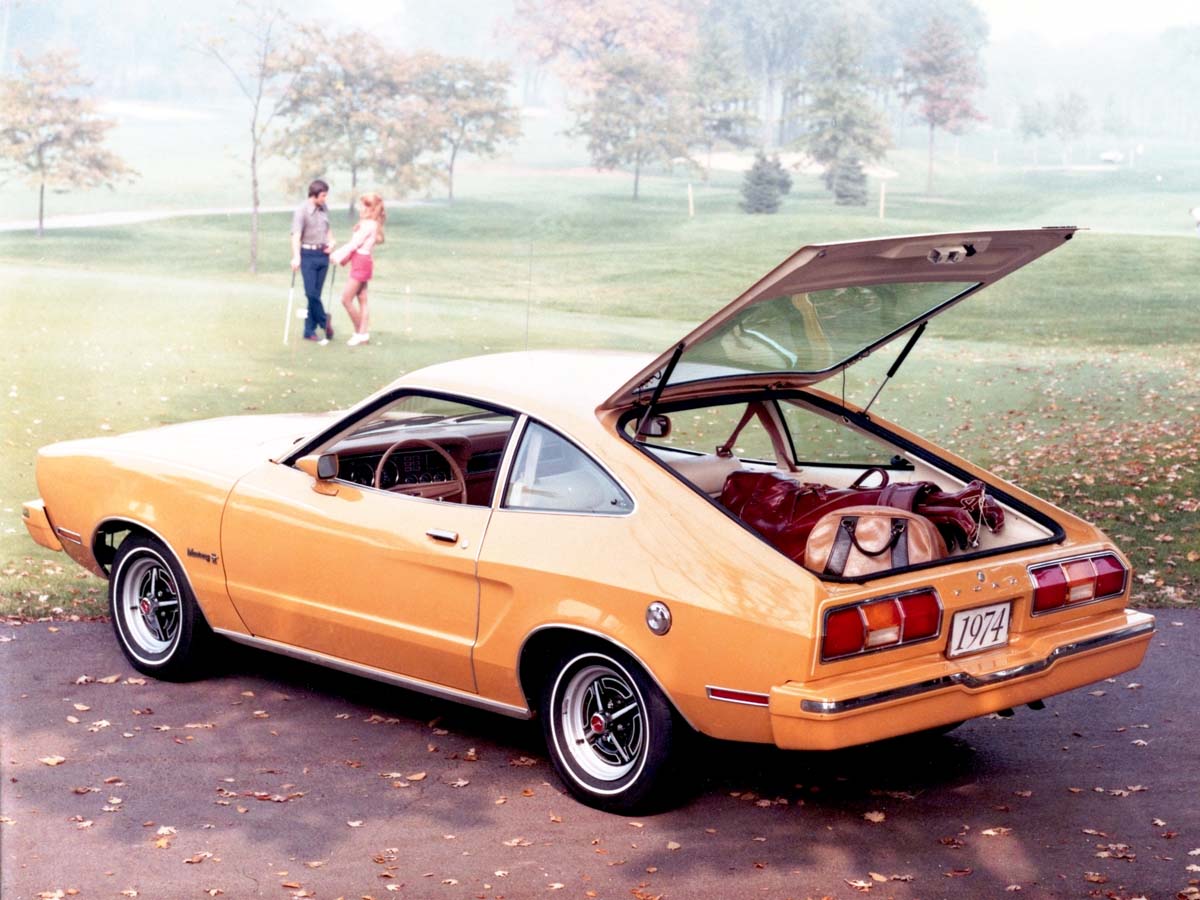 The second-generation Ford Mustang, marketed as the Mustang II, was sold from 1974-78. A shock to the purists, it was on the small side compared to the previous model, but that didn't stop it becoming an instant hit.
For the first time ever in a Mustang, this model was available in a hatchback body style that offered some extra practicality, perfectly demonstrated in this lovey-dovey golf course press picture.
Fiat 126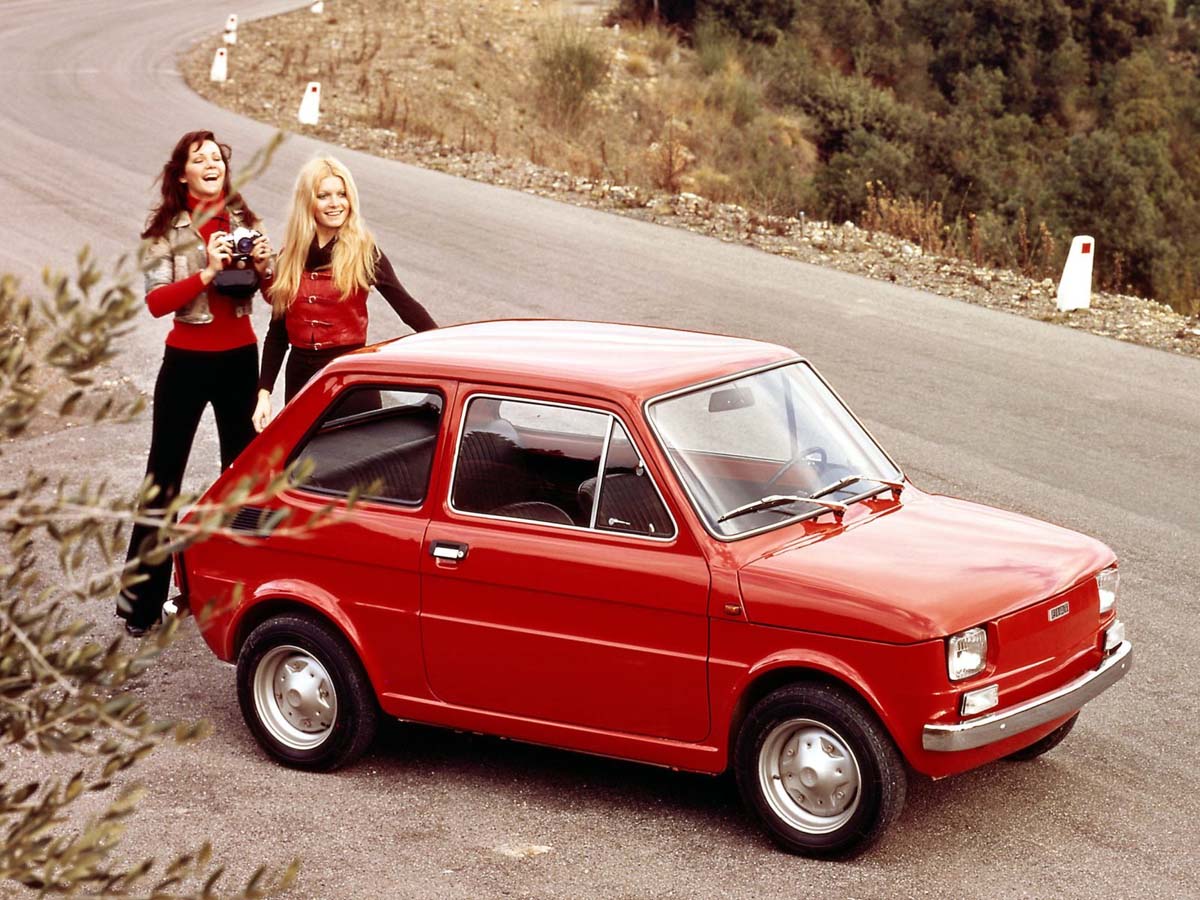 If ever a picture epitomised the art of a cheesy publicity photo, this is it. Two young girls out sightseeing in their tiny Fiat 126. Dressed in clothes that match the colour of their cute car, there's an overwhelming sense of the carefree seventies.
Unveiled in October 1972 at the Turin Motor Show as a replacement for the legendary Fiat 500, the 126 may not have been quite so iconic, but a remarkable 4.5 million examples were produced (nearly as many as the Mini) until production finally stopped in 2000.
Citroen C4 Picasso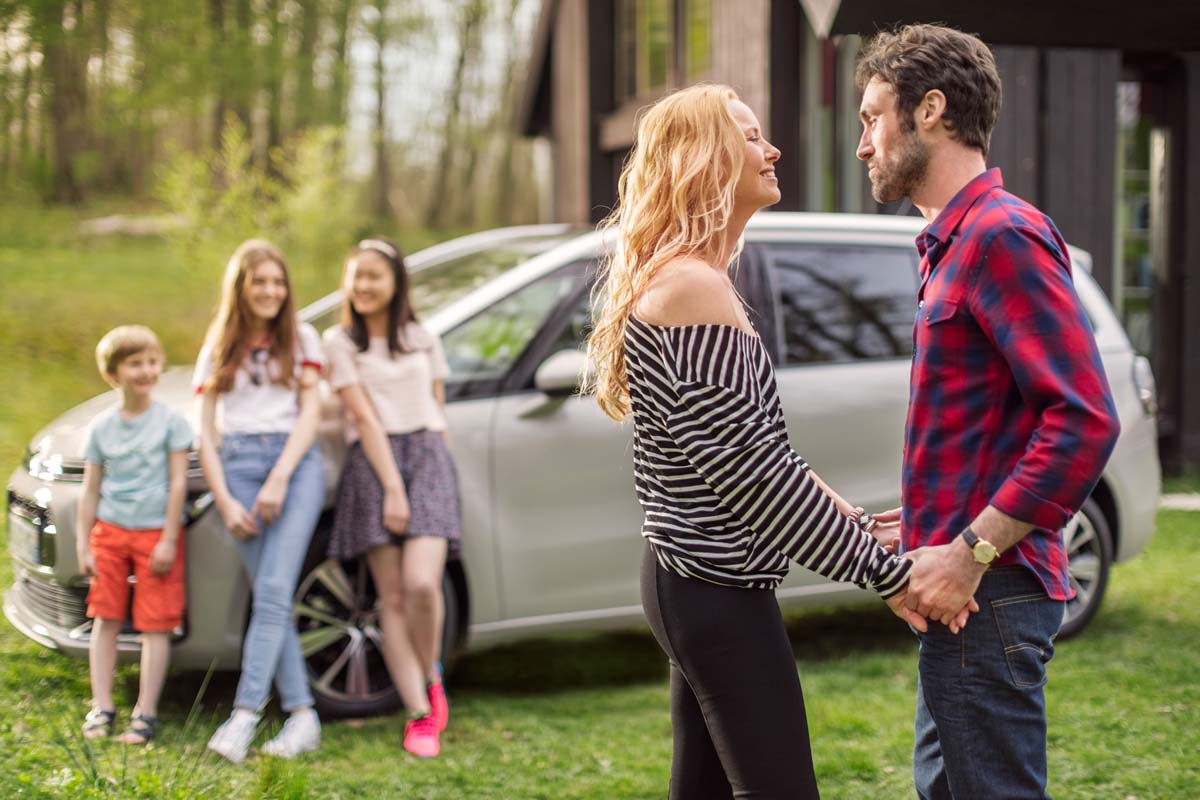 Just to prove cheesy publicity photos aren't a thing of the past, Citroen is keeping the tradition alive with this example from 2016. The aim is obviously to demonstrate how essential a Citroen C4 Picasso people carrier (now re-named the Citroen C4 SpaceTourer) is to maintaining a happy family life. All we know is that most kids with such loved-up parents wouldn't be smiling – they'd be mortally embarrassed...
Ford Capri Mk1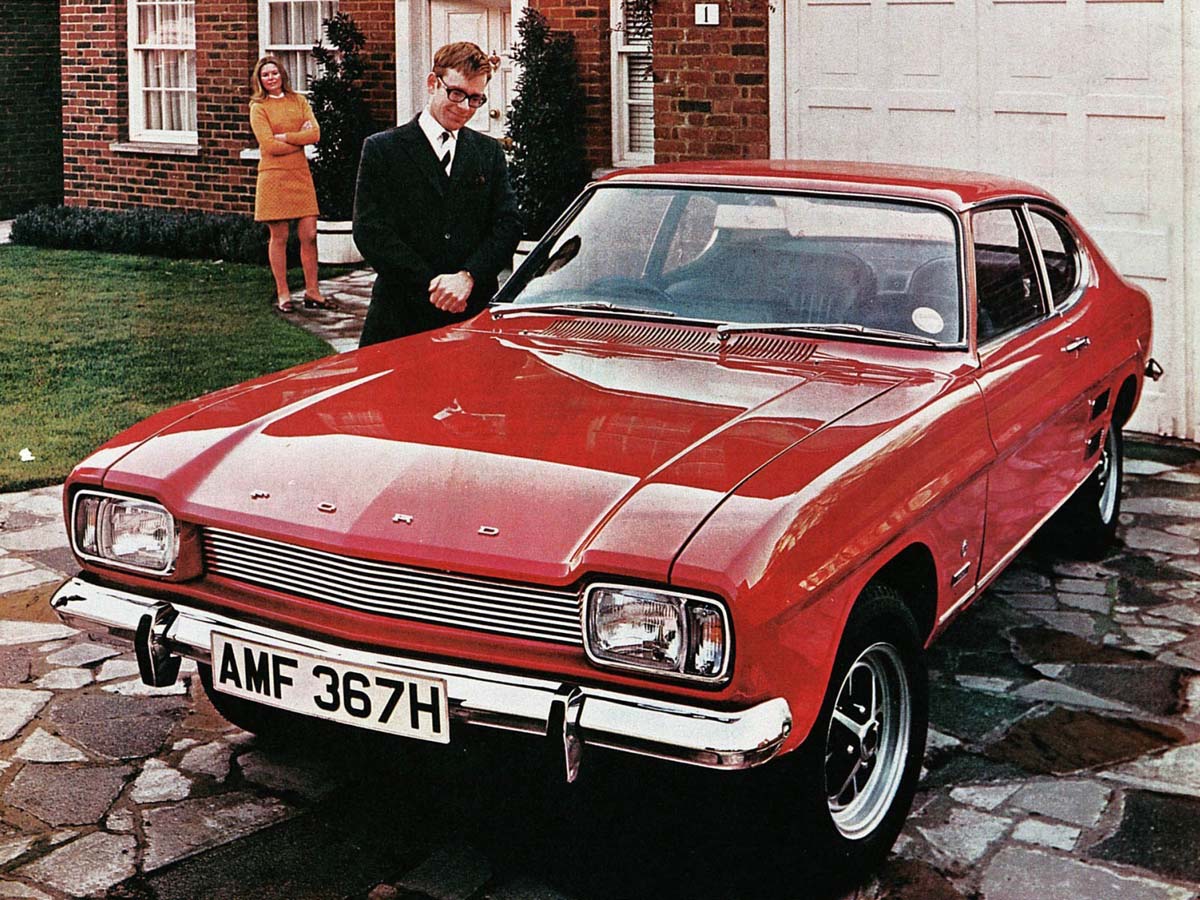 Marketed as "the car you always promised yourself", the Capri Mk1 was a rakish, affordable sports coupe that Ford hoped would emulate the success of the Mustang in the States.
Produced from 1968-73, the affordable Ford Capri Mk1 was a revelation with its sleek looks and variety of engines, ranging from a 1.3-litre to the powerful 3000 GT. The body language of this man's other half says it all: "OMG. I think he loves his car more than me…"
Audi 100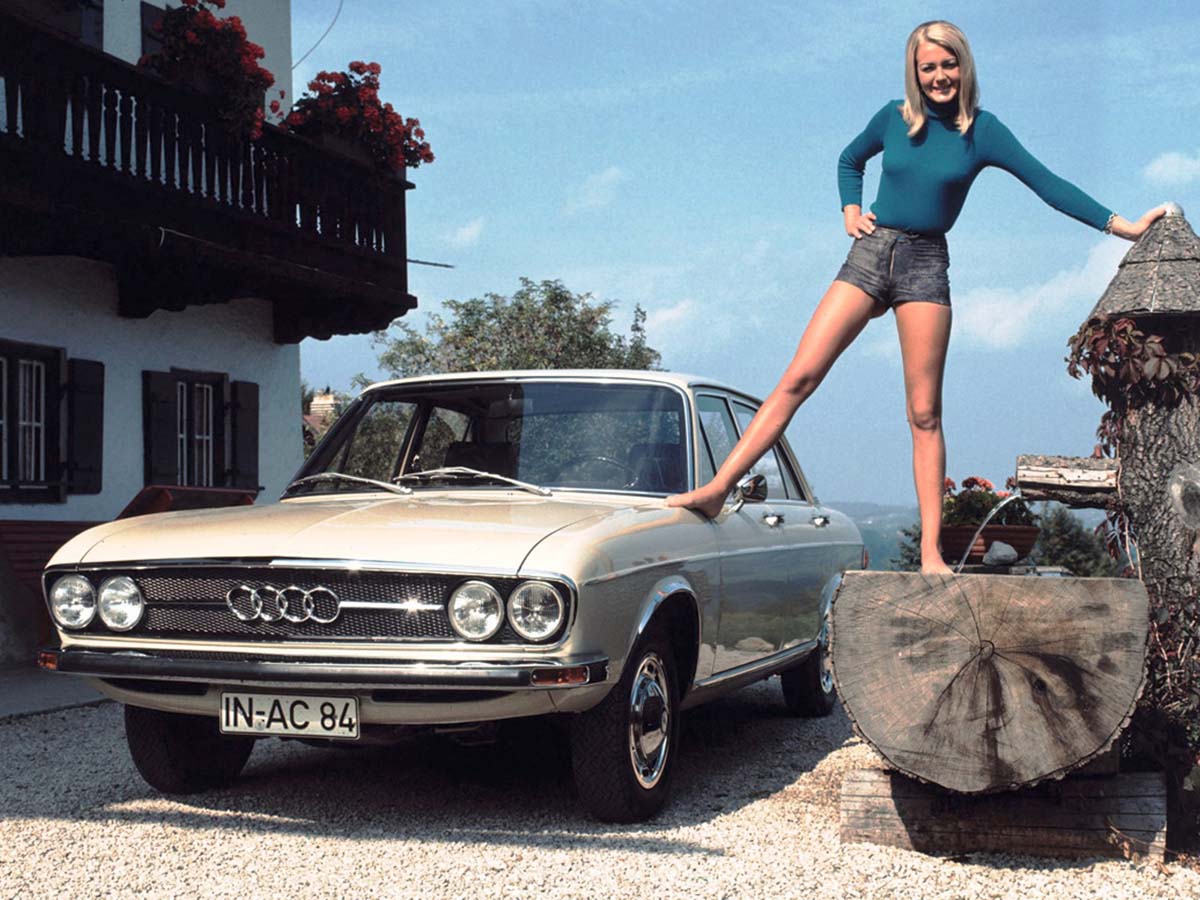 Audi wasn't quite so 'Vorsprung Durch Technik' back in the 1970s when attractive young ladies were regularly used in publicity shots. More holiday snap than press photo, this is the most striking example we could find in the archives, but it was a tough choice.
The Audi 100 executive saloon pictured was produced from 1968-76. It was also available as a two-door and a dashing fastback coupe. By the time production of the first generation Audi 100 ended in 1976, it had become the most commercially successful model in the company's history.
BMW 2002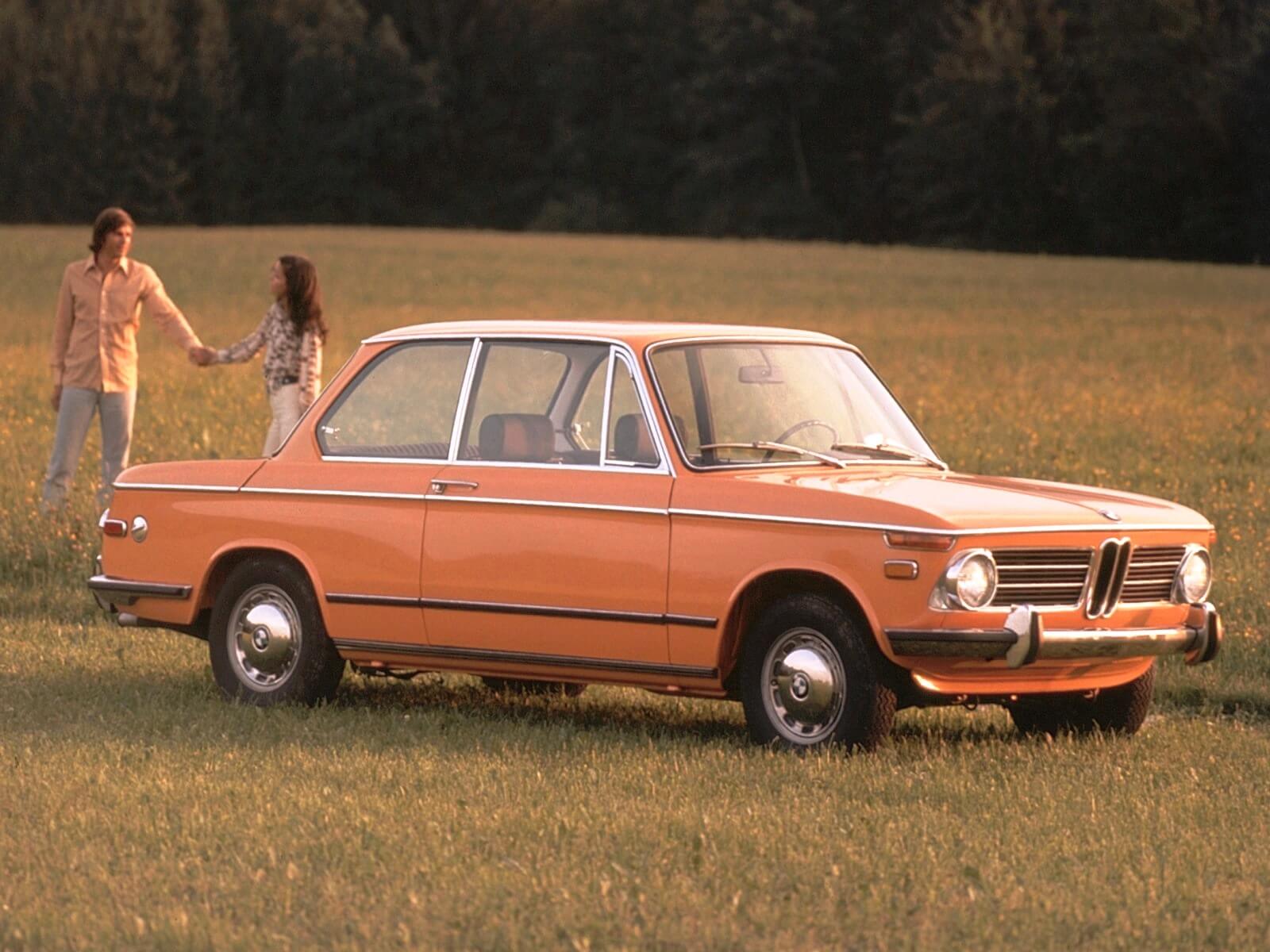 Unlike Audi, BMW preferred to go with couple-themed press pictures. Here's a BMW 2002 from the 02 Series produced between 1968-76 – the car that helped to establish the German manufacturer internationally.
In the picture, the 2002's owners are enjoying a walk in the countryside on a summer's evening – and everything is all pastel shades and perfection.
Mini Knightsbridge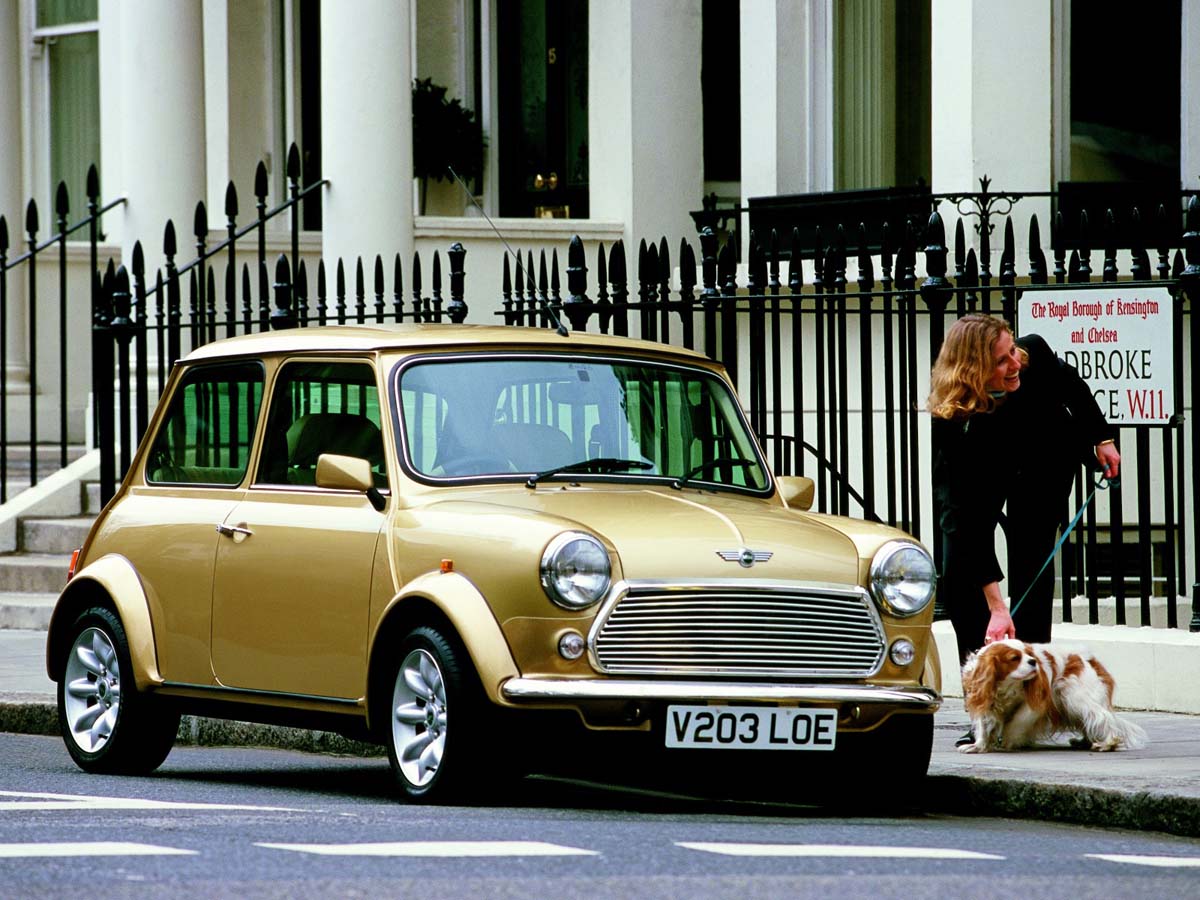 Launched in 1959, the classic Mini reached the end of the road in 2000, by which time an amazing 5,387,862 examples had been built. The Mini Knightsbridge was one of the four final special editions of the iconic small car.
Naturally, the publicity shots placed the car in the Royal Borough of Kensington and Chelsea. Swap the King Charles Spaniel for a French Bulldog and this shot of a young lady with her four-legged friend could have been taken yesterday, such is the timeless appeal of the Mini.
Saab 99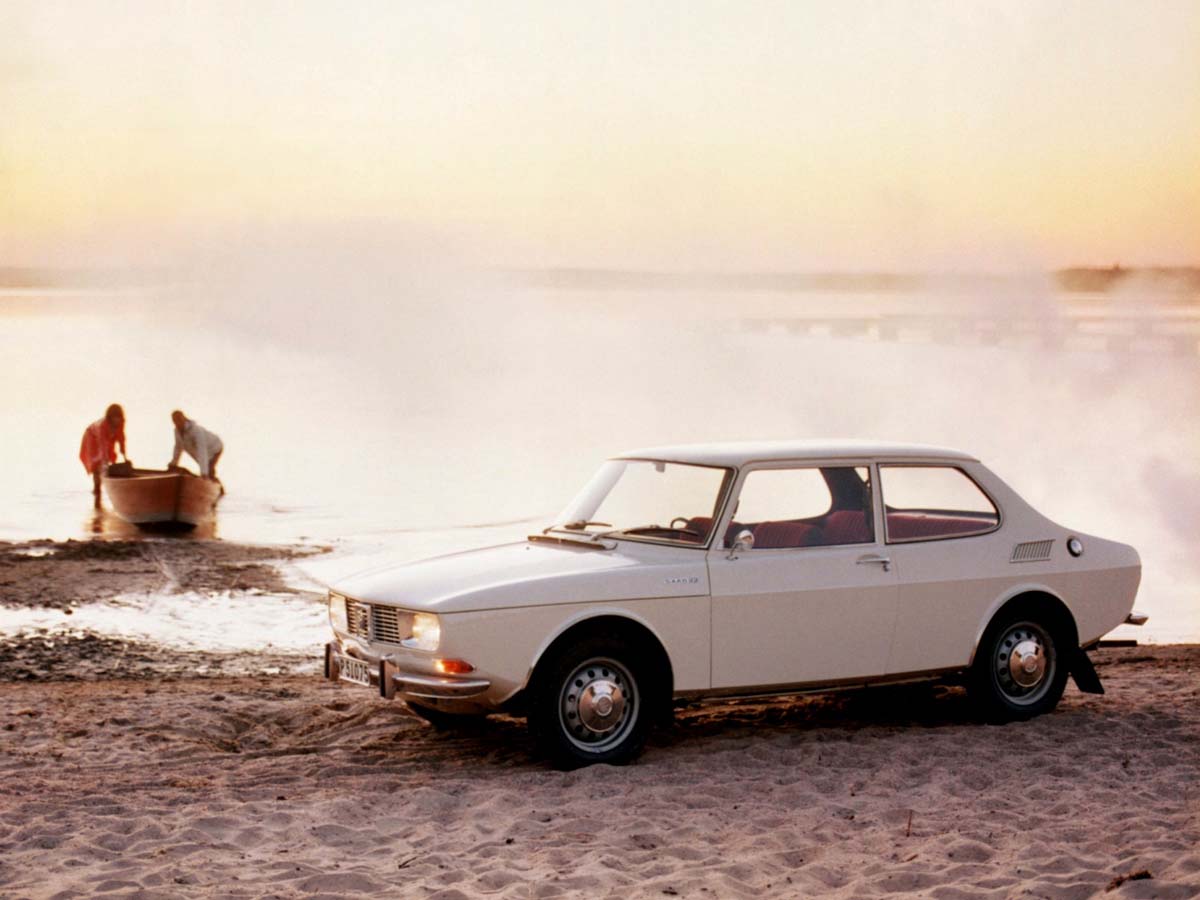 Pitched at the executive market, the Saab 99 was unveiled in 1967 and built from 1968-1984. It was technically advanced, quirky and an early big hatchback.
This publicity picture follows an idyllic theme seen elsewhere, but with a seaside twist. Wonder if this couple realised they left their headlights on?