The clocks have gone back and our thoughts are turning to winter and the extreme weather that so often comes with it.
Whether it's snow, ice, floods or mud, Sports Utility Vehicles (SUVs) can provide that extra peace of mind with their high ride height, ruggedness and commanding driving position. For more on driving in bad weather, check out our winter driving tips. 
Most SUVs sold in the UK are actually front-wheel drive, but there's usually an all-wheel drive model further up the range if you're looking for all-terrain capability.
We've chosen the 10 cheapest new 4x4s on the market to give you an idea of what's available – perfect if you're in the market for a car that can be a daily driver but also cope when the going gets tough.
1. Dacia Duster – range starts at £9,995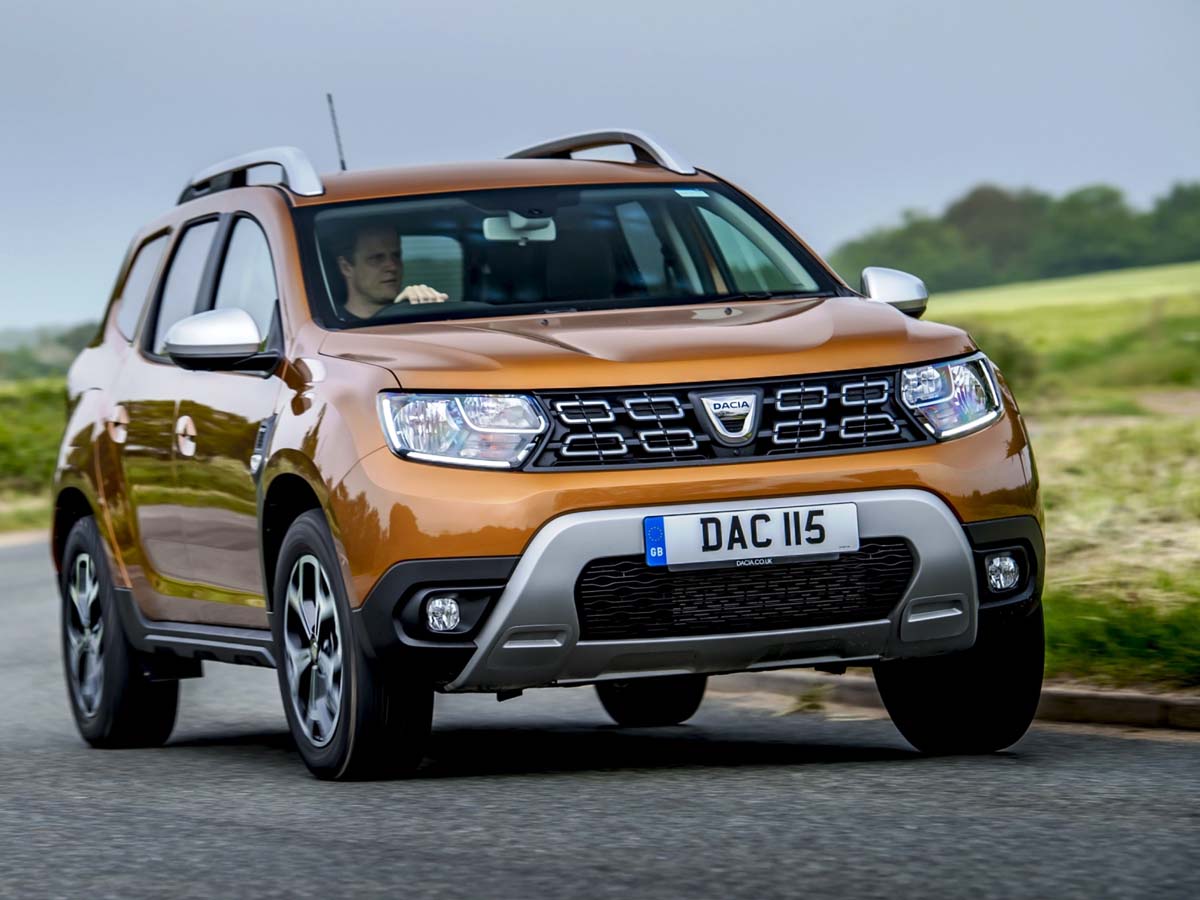 Voted Carbuyer's Best Car for Winter in 2018 and Best Off-Roader in Parker's New Car Awards 2019, the Duster (from Renault's budget brand, Dacia) is incredible value for money.
It may be more durable than lavish inside, but it's blessed with chunky good looks and it's pleasant to drive. You'll have to stretch to £13,595 if you want the cheapest four-wheel drive version, but at that price it's still amazing value.
The all-terrain version is only available with a 113bhp 1.6-litre petrol engine – not the 1.5-litre diesel unit with the same output – but, even so, it's surprisingly capable.
2. SsangYong Tivoli – range starts at £13,995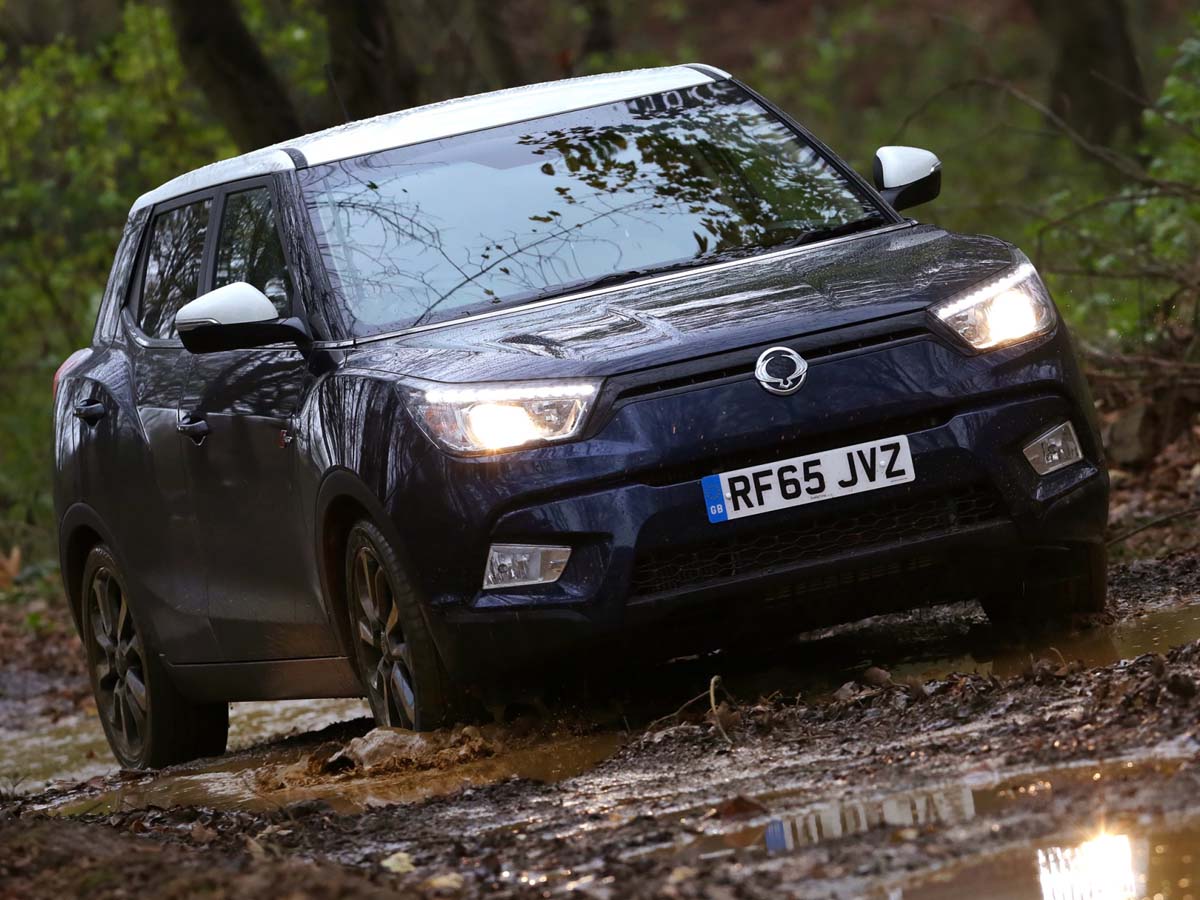 The Tivoli, from South Korea's all-terrain specialist SsangYong, is good looking, spacious, well-equipped and great value for money.
Launched in 2015, it may not have the sophistication of some of its European compact crossover rivals (eg Renault Captur), but it doesn't drive too badly, and it comes with an unbeatable seven-year/150,000-mile warranty.
The cheapest 4x4 version will set you back £20,195 and it's only available with a 1.6-litre diesel engine, though you can choose between manual or automatic transmission.
If you want more space, the Tivoli XLV – an estate SUV – is the one to go for.
3. SsangYong Korando – range starts at £16,995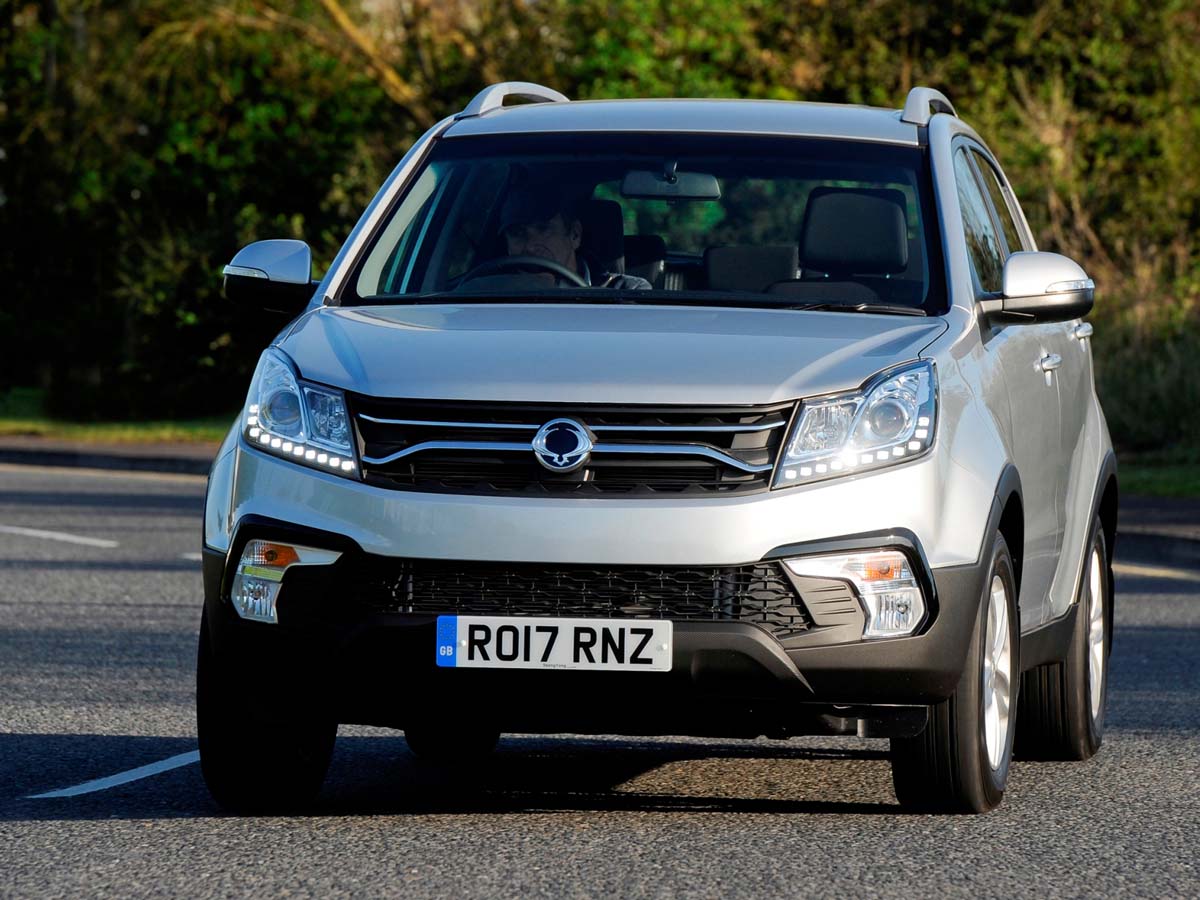 SsangYong's budget rival to the Nissan Qashqai, Hyundai Tucson and Kia Sportage represents a lot of car for your money. Spacious and solidly built, it won The Caravan and Motorhome Club's Towcar of the Year Award 2018 for vehicles under £24,000.
The cheapest 4x4 version of the Korando costs £19,995 and it's only available with a 2.2-litre diesel engine (manual or automatic). The good news is that like its sibling, the Tivoli, it now comes with an unbeatable seven-year/150,000-mile warranty.  
4. Suzuki Vitara – range starts at £16,999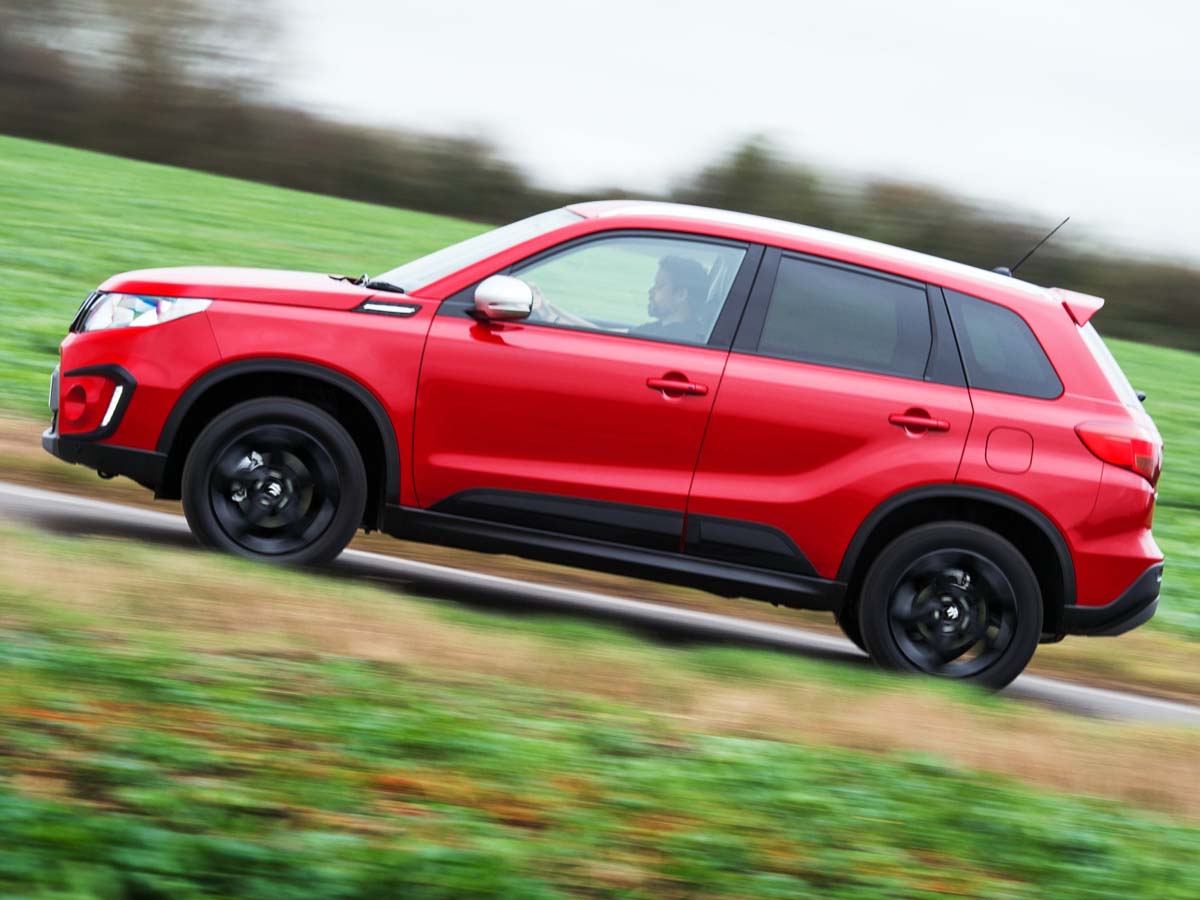 Attractive, easy to drive and well equipped, the Suzuki Vitara is another competitively priced compact crossover.
The four-wheel drive version (Suzuki calls it AllGrip) costs from £19,799 and it performs well off-road. There's a choice of the entry-level 1.6-litre petrol engine or the more expensive 1.4-litre 'Boosterjet' petrol turbo which also powers the superb Swift Sport.
If you can, go for the latter, which is lively and economical. It's also worth remembering that Suzuki has a great reputation for dependability, topping the What Car? Reliability Survey, 2018.
5. Suzuki SX4 S-Cross – range starts at £17,499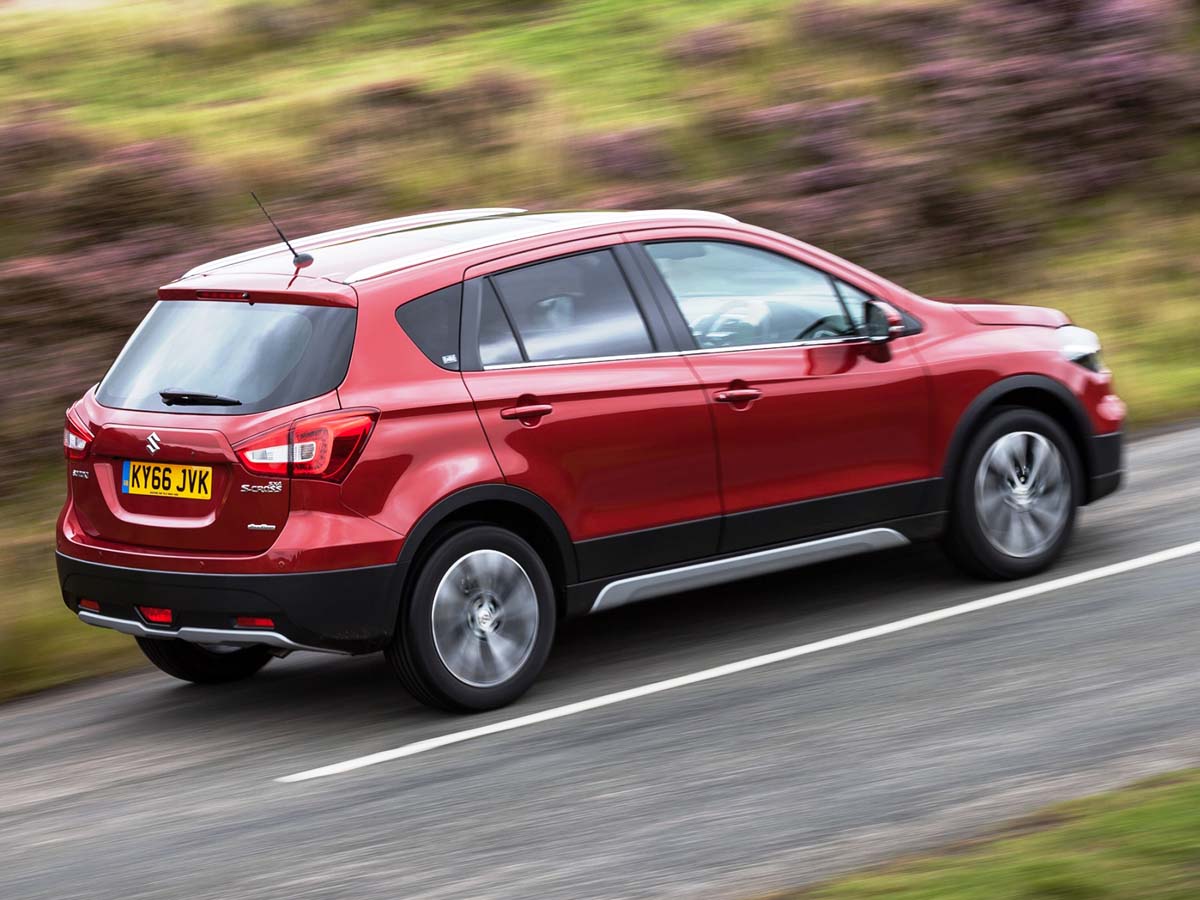 Slightly bigger than the Vitara, the SX4 S-Cross wouldn't come top in a mid-size SUV beauty contest, but it's well built, drives surprisingly well and has a spacious cabin with decent boot space.
If you want four-wheel drive, Suzuki's AllGrip system is available from £22,549 with the punchy 1.0-litre and 1.4-litre 'Boosterjet' petrol engines and you can choose between manual or automatic transmission.
A solid choice, backed up by Suzuki's great reputation for reliability.
6. Ford EcoSport – range starts at £17,545
Revised for 2018, Ford's baby SUV is much improved with better build quality, refinement and comfort, plus updated technology.
You'll have to fork out £23,150 for the first all-wheel drive model in the range which is available with the smooth 1.5-litre EcoBlue diesel engine. The 123bhp unit comes with a six-speed manual gearbox and is capable of up to 58.9mpg.
The EcoSport is now a solid choice in a very competitive sector.
7. Mazda CX-3 – range starts at £18,995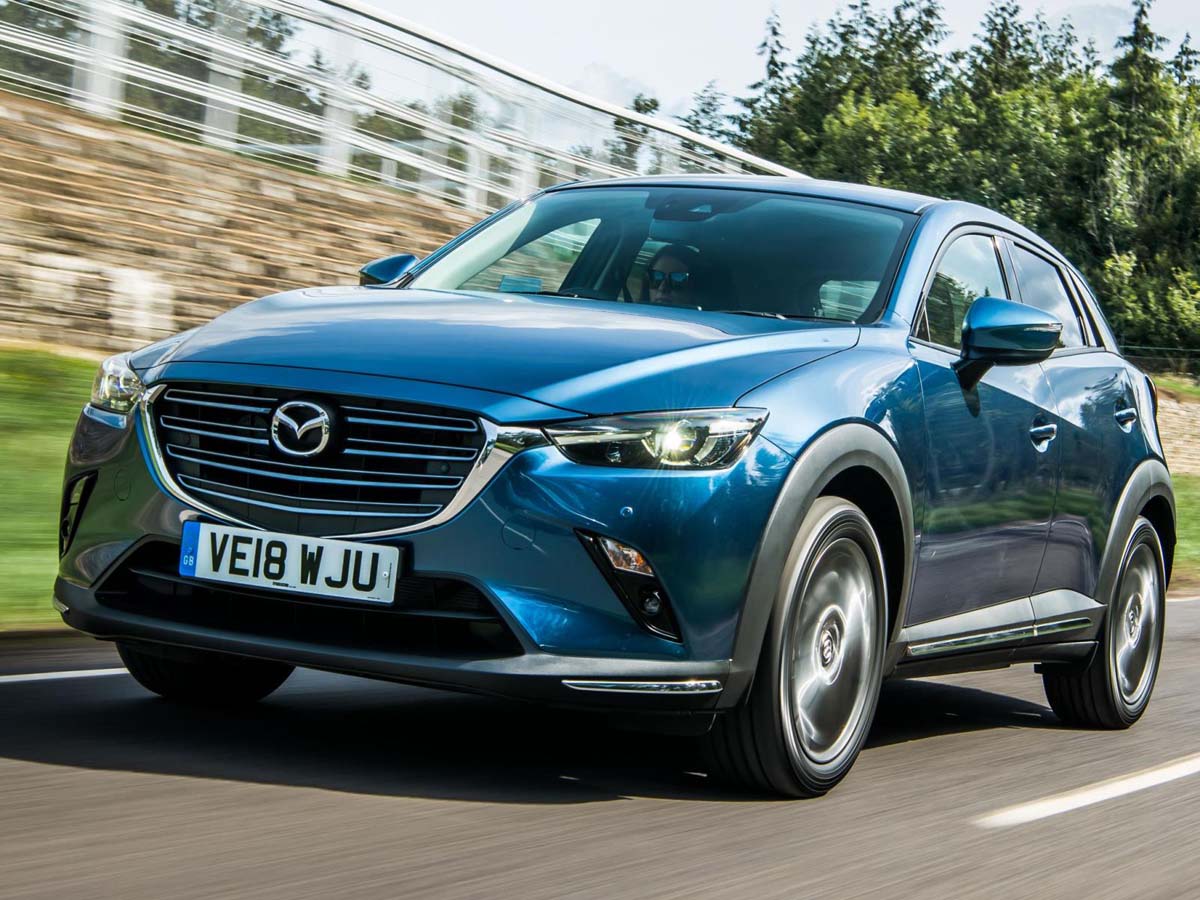 Mazda's baby SUV is distinctive and sporty. Well built, practical and genuinely fun to drive, the cheapest AWD version is £23,795 and is powered by Mazda's excellent 148bhp 1.5-litre petrol engine.
It can either be mated with a slick and sporty six-speed manual gearbox or a six-speed automatic. The CX-3 range was treated to various updates in 2018, including a new grille, new 1.8-litre diesel engine and interior enhancements.
The CX-3 is a class act in the compact crossover sector.
8. Kia Sportage – range starts at £20,305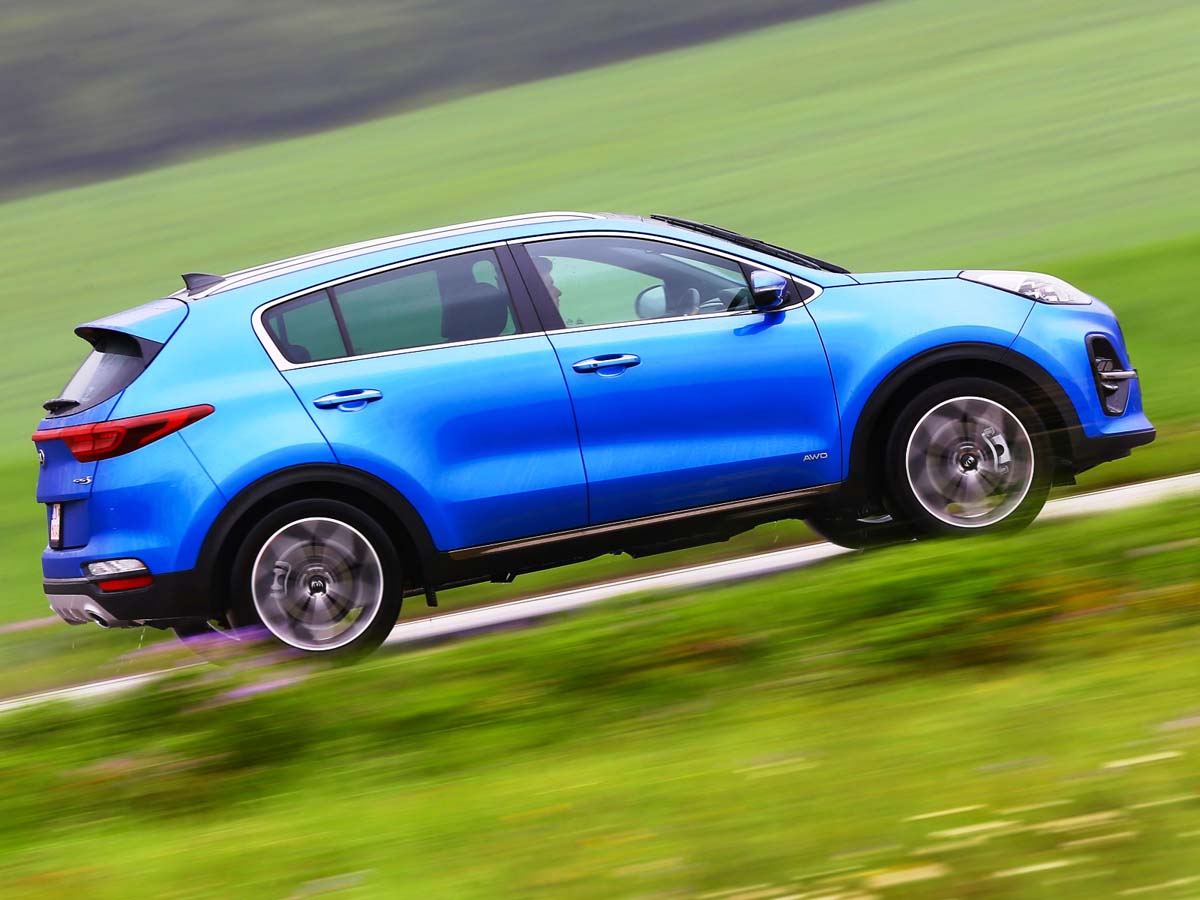 Kia's top-selling model in the UK is also one of the most engaging SUVs to drive. Treated to a subtle makeover in 2018, it's now packed with the latest infotainment and safety systems, and a new hybrid version is available.
Competitively priced, spacious, practical, good looking and well equipped, the Kia Sportage is simply one of the best SUVs on the market. The cheapest 4x4 version comes in at £24,395 and it's available with 1.6-litre petrol and 2.0-litre diesel engines – both turbocharged – and there's a choice of manual and automatic gearboxes.
And we haven't even mentioned the Sportage's trump card – that tempting seven-year warranty.
9. Skoda Karoq – range starts at £22,605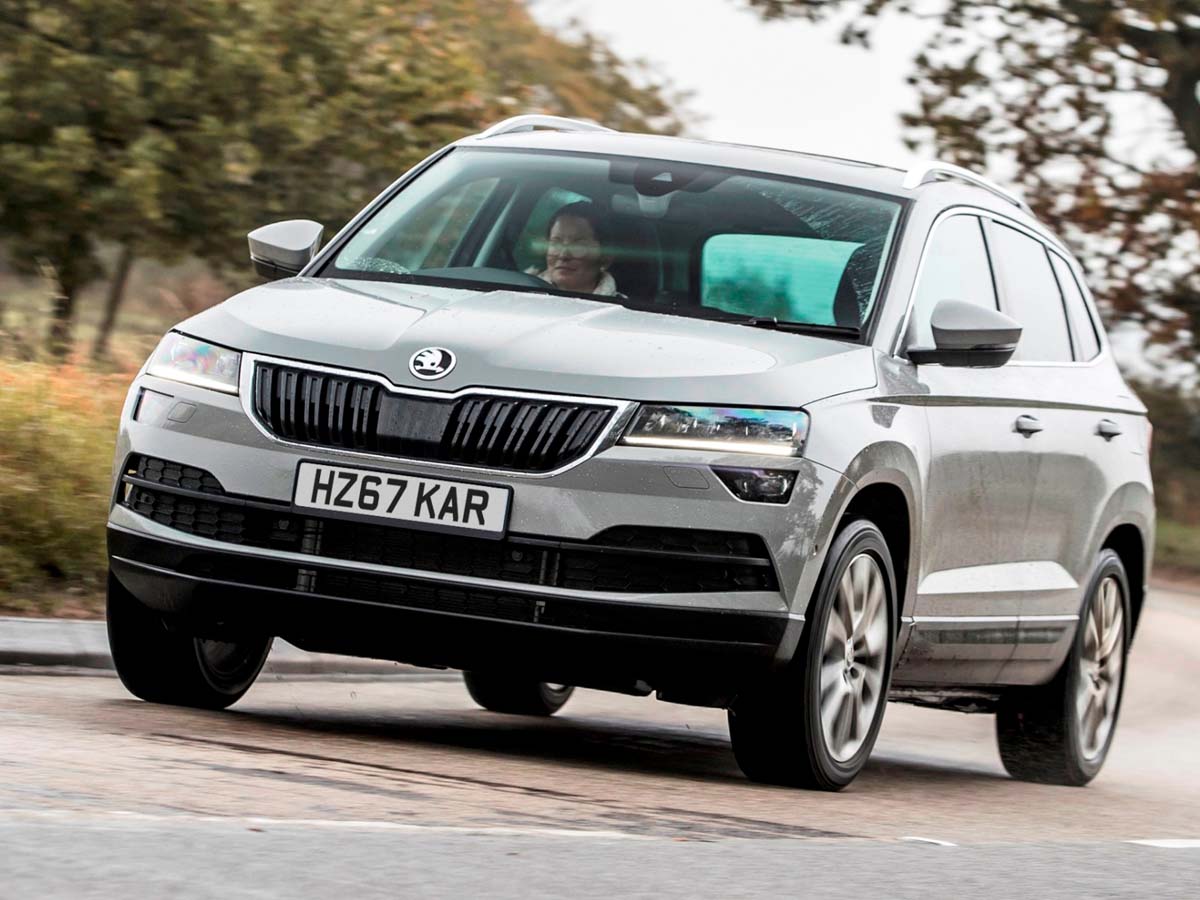 Launched in 2018, the attractive Skoda Karoq is one of the new kids on the block, but more than capable of holding its own against formidable crossovers rivals including the Nissan Qashqai, Kia Sportage, Peugeot 3008 and Seat Ateca.
While it's not flash, it's a solid, safe, spacious, comfortable and practical choice, backed up by a good engine range and Skoda's reputation for dependability. Featuring superb sound proofing, the Karoq is also very refined.
The cheapest 4x4 version will set you back £24,905 and it's available with a 2.0-litre diesel or 1.5-litre turbo petrol, both 148bhp. Crowned Mid-size SUV at the Auto Express New Car Awards 2018, the Karoq is another winner from Skoda, which regularly tops dependability surveys as a brand.
10. Subaru XV – range starts at £25,310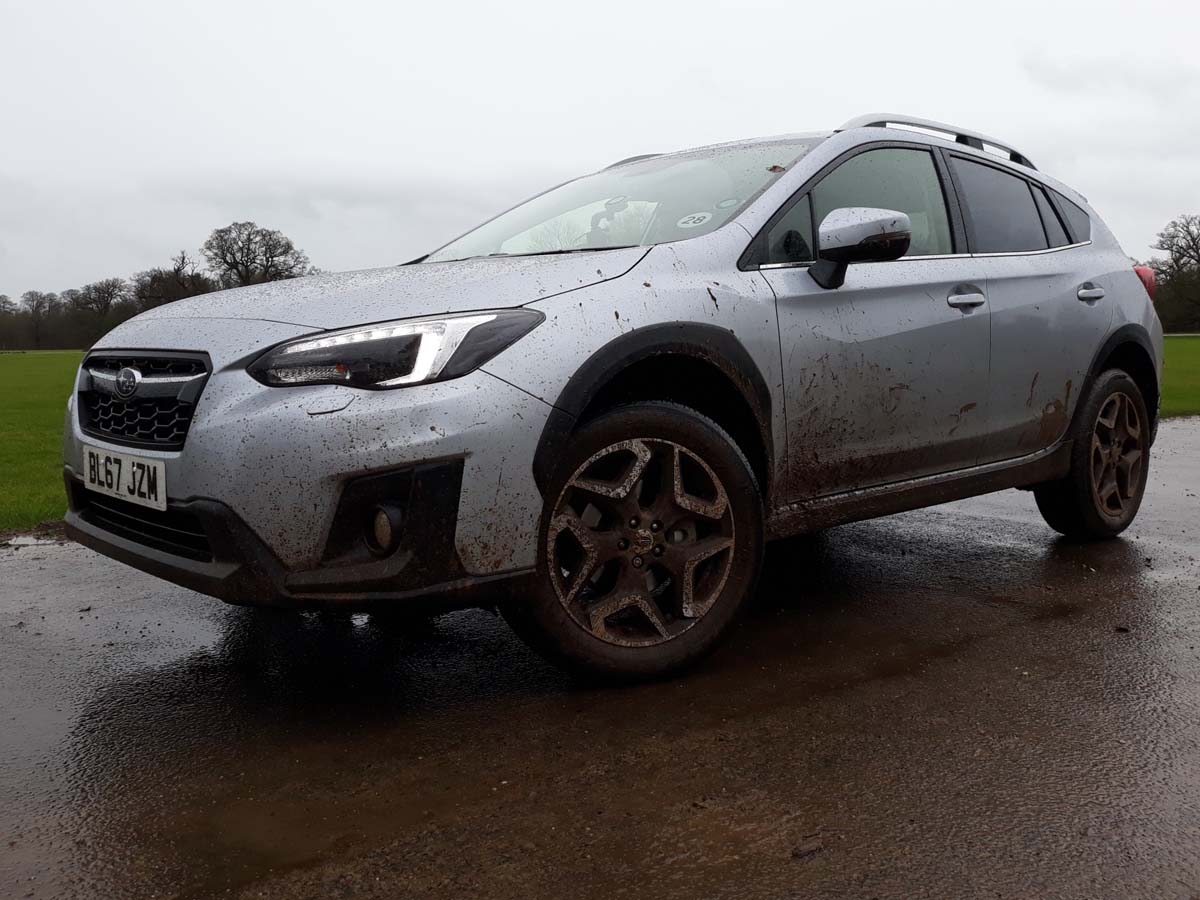 A little like the Subaru brand as a whole, the XV is something of a hidden gem in the UK. Go to the States or Australia and it's a different story, where the all-terrain ability of the Japanese company's cars is really appreciated. Built to last, Subaru claims that 96% of its cars built in the last 10 years are still on the road.
Launched in 2017, the Subaru XV is the leftfield choice in the family crossover sector dominated by the Nissan Qashqai and Kia Sportage. Rewarding to drive and hugely capable off-road, the XV is safe, stylish and well built.
With a strong reputation for reliability, there's extra peace of mind because the XV comes with a generous five-year/100,000-mile warranty.
Suzuki Jimny – price TBA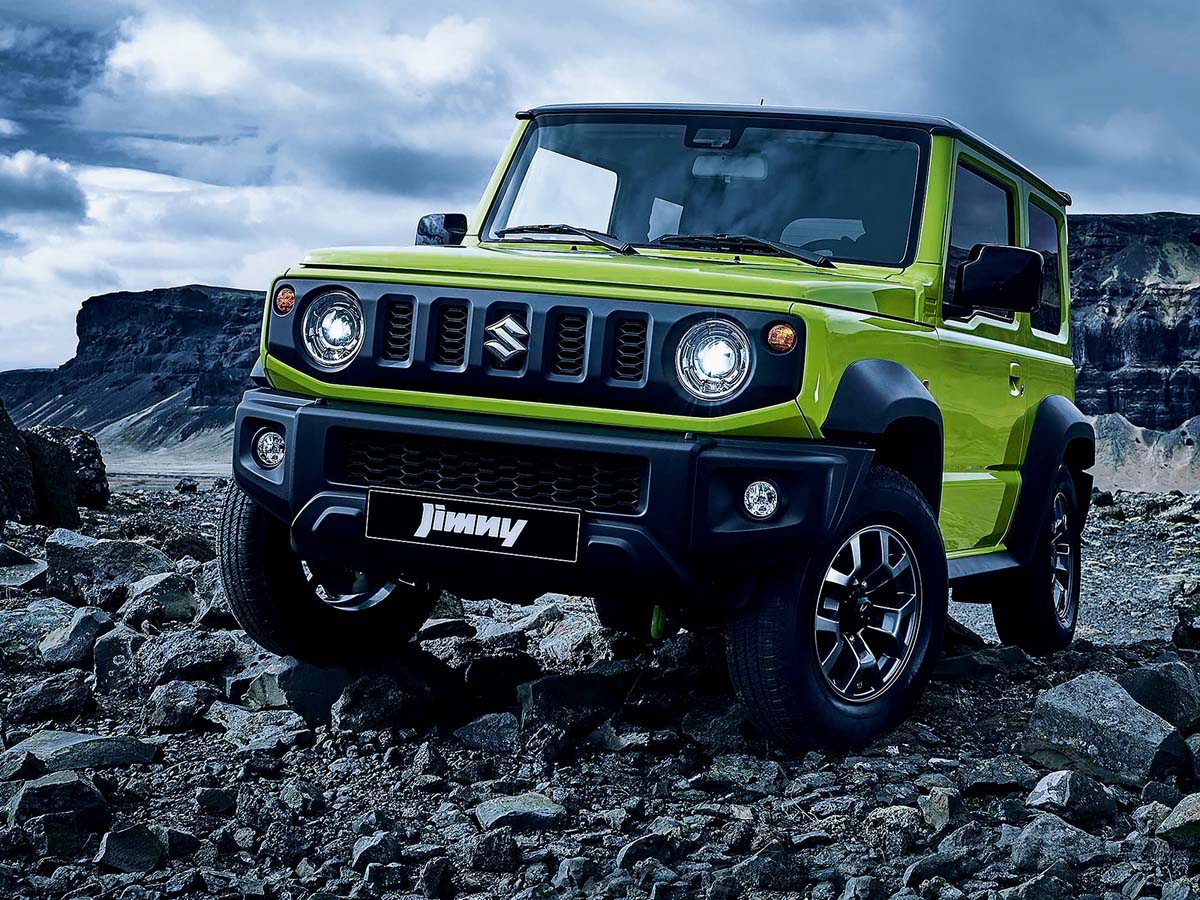 And we'll leave you with this thought, because 2019 will see the launch of a much-anticipated new budget 4x4.
Looking incredibly cool and cute, the next-generation Suzuki Jimny replaces the current (legendary) model which went out of production in April 2018 after 20 years. It's already selling superbly in Japan and thousands of potential buyers have signed up to the UK website to express an interest in the new Jimny.
Prices are expected to be slightly higher than those of the outgoing model, but it still could come at less than £16,000 which represents great value for a proper off-roader.
Are you looking for cheap car finance for a SUV? Did you know Admiral now offers car finance?