If you choose wisely and you stay within your comfort zone, both financially and mechanically, you could be experiencing the joys of motoring like never before.
Not only are vintage vehicles packed with character, if they're more than 40 years old, they're road tax and MOT exempt – and cheap to insure.
Here at Admiral, our Pricing Team has calculated the 10 cheapest classic cars to insure (based on average annual premium between October and December 2019).
There's a real variety of cars in our list – from open-top sports cars to camper vans, and iconic city cars to dependable 4x4s...
1. MG Midget (1961-80) | Average annual premium: £60.84
The Midget was the result of a bit of 1960s' badge engineering. Effectively a re-badged Austin Healey Sprite MkII (itself a development of the original 1958 MkI 'Frogeye' Sprite), the MkI Midget was a small, simple, affordable sports car powered by the 948cc A series engine also seen in the Mini.
Apart from more powerful engines, the biggest change came in 1974 when it was fitted with black bumpers to comply with the latest safety rules.
Fun to drive with low running costs, round-arch Midgets with chrome bumpers (1972-74) are generally considered to be the most desirable. Around £3,000 will buy you a perfectly acceptable Midget, but you'll have to pay three times that for a show car.
Parts are widely available, and they are DIY-friendly, but you'll have to look hard to find a solid one. Always thoroughly check over for the rust before committing.
2. Volkswagen T2 (1967-79) | Average annual premium: £86.35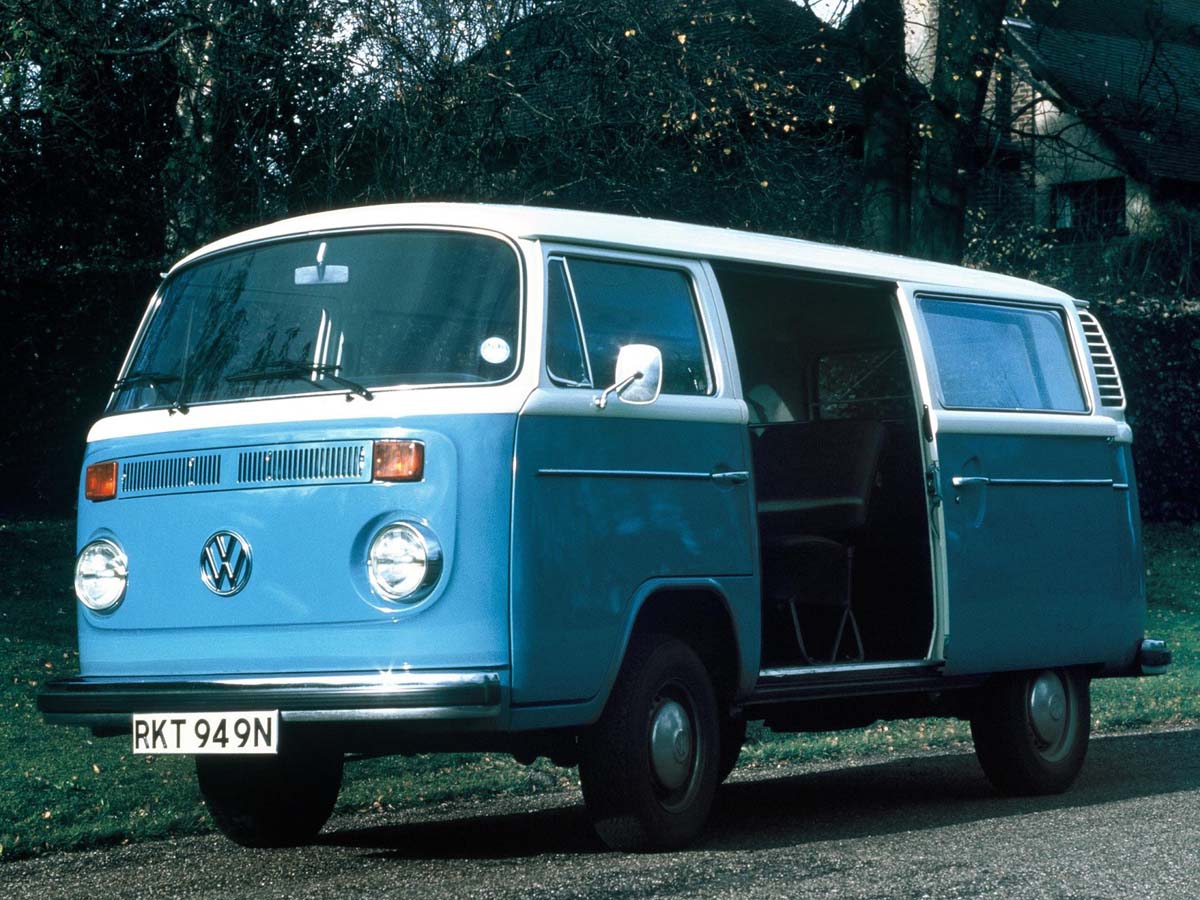 The Volkswagen Type 2 followed the iconic T1. Larger and heavier, it lost the 'splittie' (split windscreen) design and gained panoramic vision via its 'bay' window. There were scores of other changes during the T2's lifetime, including larger engines and the addition of front disc brakes.
Needless to say, they are highly collectable now and dozens of companies offer them for hire if you fancy a trip away in a classic camper. However, allow plenty of time to get to your destination - its 48bhp 1600cc engine had a 0-62mph time of 50 seconds and a top speed of 65mph.
Expect to pay at least £15,000 for a decent one, but good ones go for as much as £25,000. Rust is the biggest killer (it can take hold everywhere), so you need to find one that's original and rot free, or an example that has been extensively and properly restored. Thankfully the air-cooled engines go on forever, or at worst, can be replaced.
3. Triumph Spitfire (1962-80) | Average annual premium: £95.38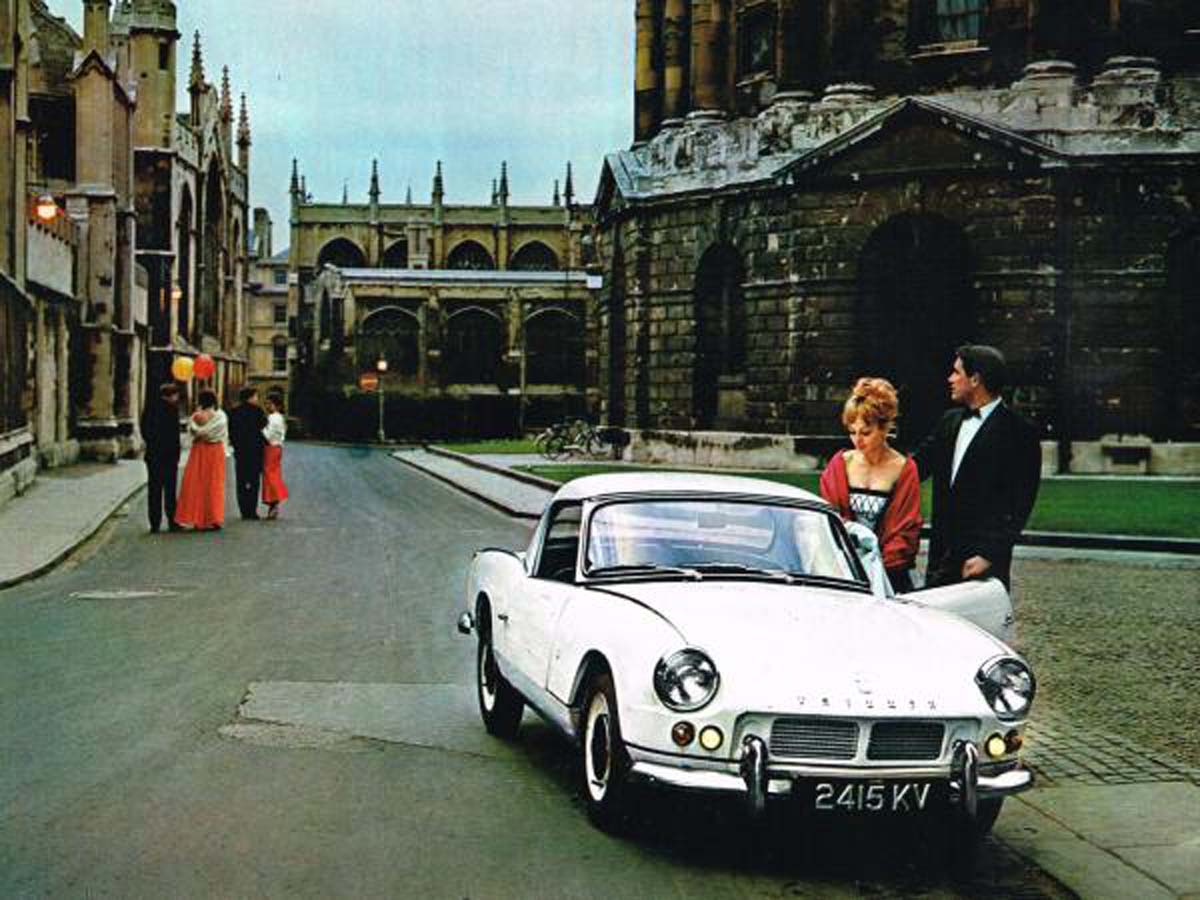 Launched at the London Motor Show in 1962, the stylish Triumph Spitfire is a true British classic. 
This two-seater sports car is tiny inside. There are few early examples still in existence, but those still around are highly collectible, while later versions are more readily available. 
Spitfires are a good option if you're looking for a car to do up, as they're generally pretty straightforward to restore and parts are readily available and inexpensive. 
If you're looking for a Spitfire in mint condition, expect to pay around £10,000. Make sure you do your research and get expert advice where possible, as hidden problems such as corrosion can cause headaches in the future. If you buy carefully, you should be set for years to come.  
4. Ford Escort (1967-2004) | Average annual premium: £100.30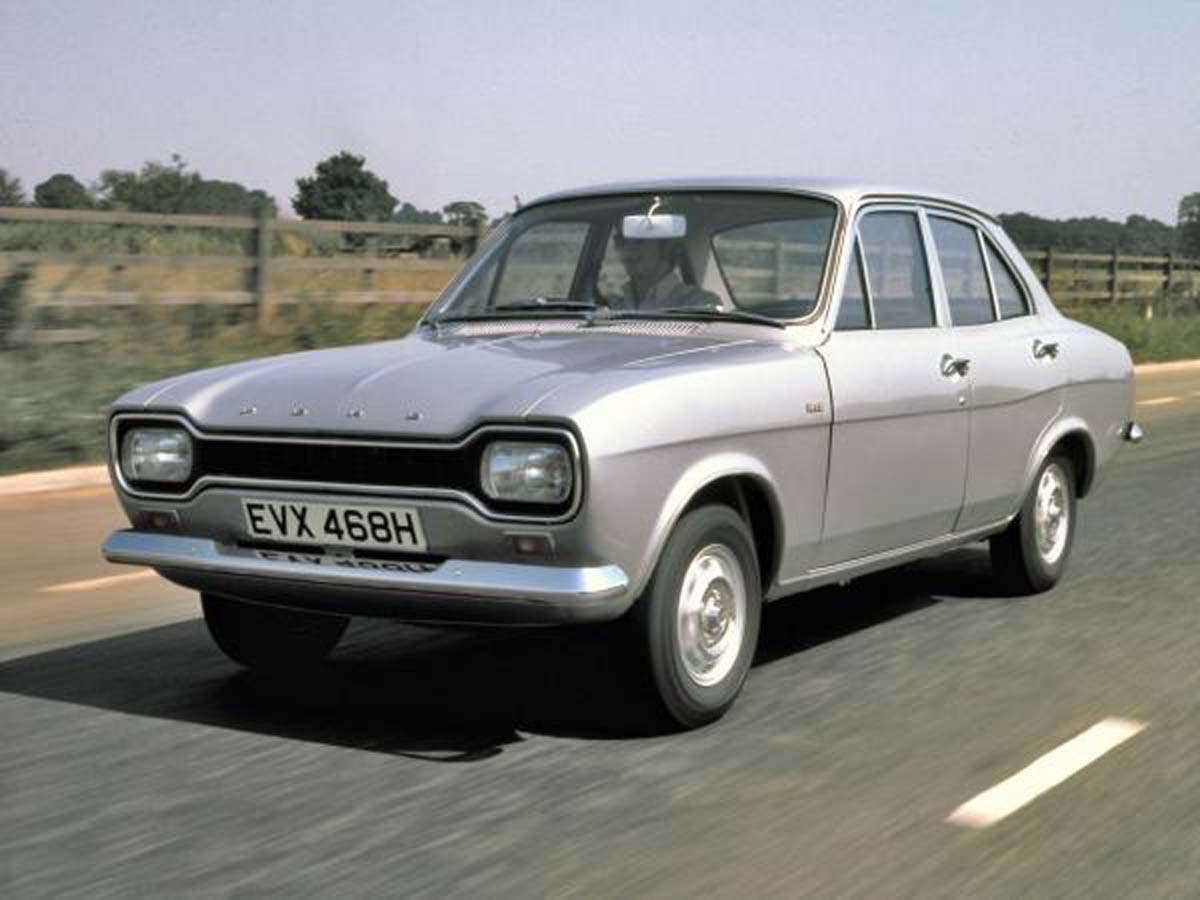 The Ford Escort was brought in as a replacement for the Anglia in 1967 and soon became the bestselling car in the UK behind the Cortina. A refreshed Mk2 was released in 1975 and the Escort first outsold the Cortina the following year. 
The Escort was in continuous production until 2004 when its replacement, the Focus, was released. By the time production ended, a huge 4,105,961 had been sold. This made it the most popular car in Britain ever, a record it held until 2014 when the smaller Ford Fiesta took the crown. 
This well-loved car went through several different looks over the course of its life. There are good examples of all versions available but as with any car purchase make sure you do your homework – lots of the more recent examples have been used as first cars and have high mileage.  
5. Land Rover Series (1948-85) | Average annual premium: £105.32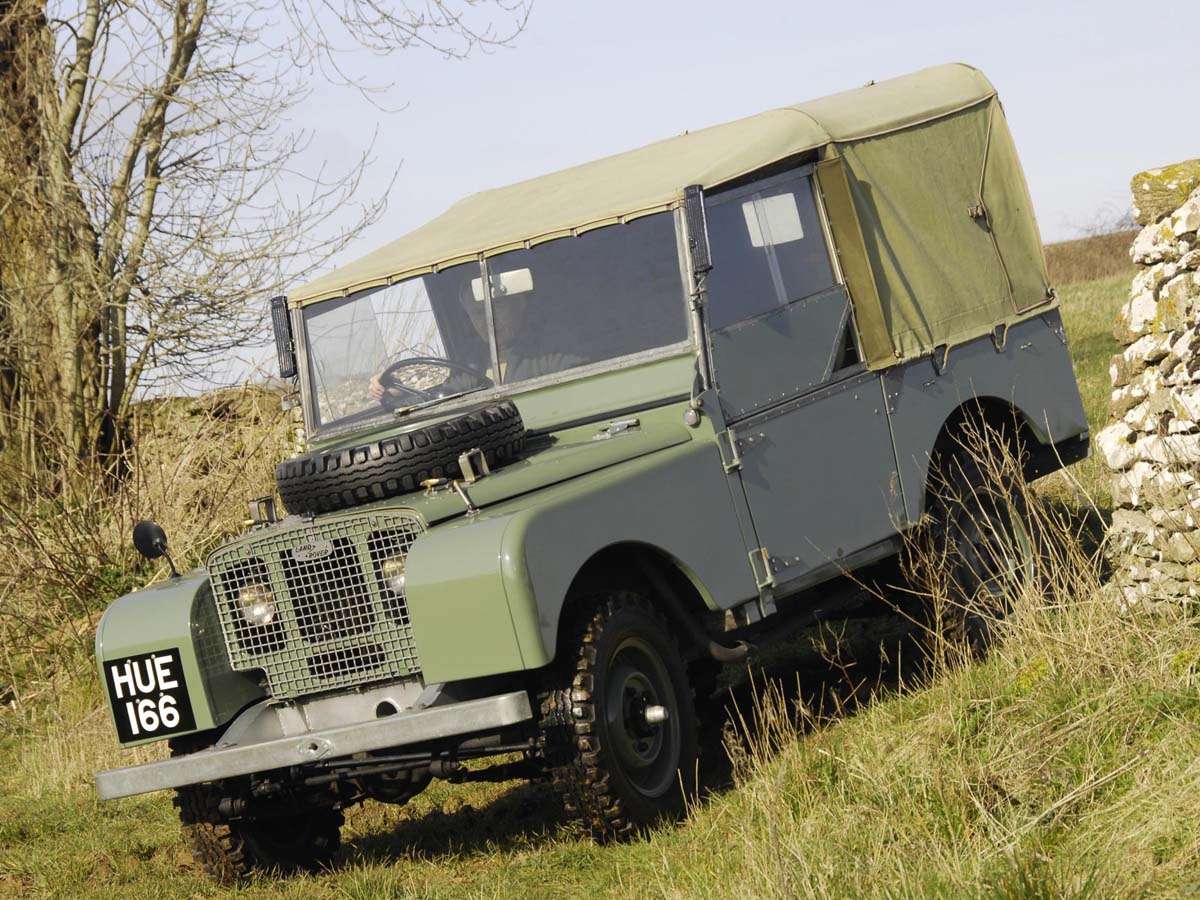 The Land Rover Series I, II, and III (commonly referred to as 'Series' Land Rovers) are in huge demand now - especially since their successor (the Defender) went out of production in 2016.
Arguably no other car offers the all-terrain capability and practicality of the Landy. Of course, the reality is that they are a throwback, so they are big and unwieldly when compared to modern SUVs, and quite heavy to drive - especially in town.
That said, Land Rovers are iconic and, well looked after, will provide many years of enjoyment - just don't expect the comforts of a modern 4x4.
Series Is are the rarest (going for as much as £35,000), but Series IIs and IIIs might make more sense with updates such as a plastic dash and full synchromesh gearbox, while parts are easier to obtain.
Expect to pay at least £10,000 for a Series II/III and get expert guidance because chassis rust is just one of many potential pitfalls.
6. Mini (1959-2000) | Average annual premium: £127.38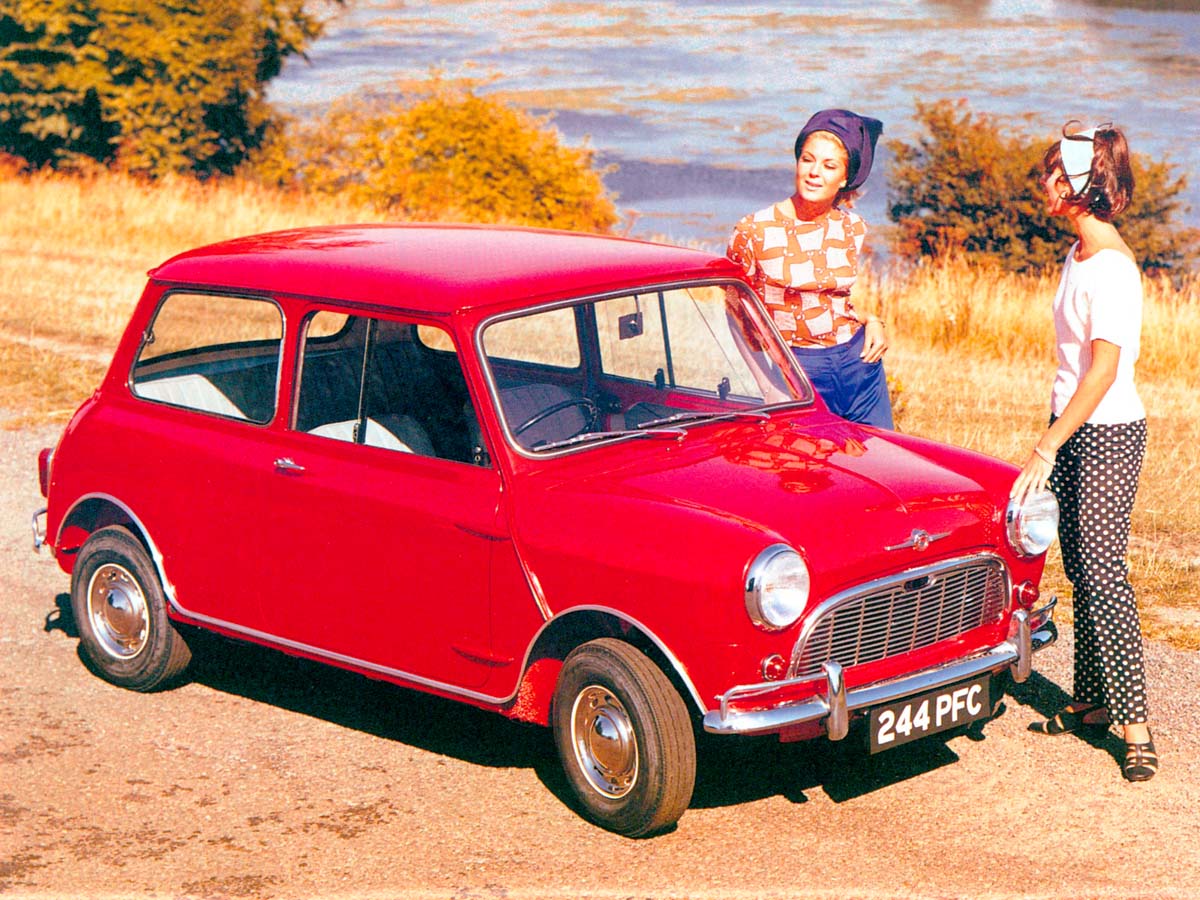 Launched in 1959, the Alec Issigonis-designed Mini was revolutionary with front-wheel drive and a transverse mounted engine creating a remarkable amount of interior space. It set the template for small cars and a total of 5,387,862 Minis were built before production finally ended in 2000.
The Cooper or Cooper S from the 1960s are the most desirable but asking prices for the best are as high as £40,000. If you want something more basic, it's a question of whether you want a classic or a more modern example from the 1990s, for instance, with a few more mod cons.
Whatever you choose, Minis corrode and there are several danger areas including the wheel arches, sub-frame and sills. As ever, best to get your potential buy checked over.
7. Morris Minor (1948-71) | Average annual premium: £132.39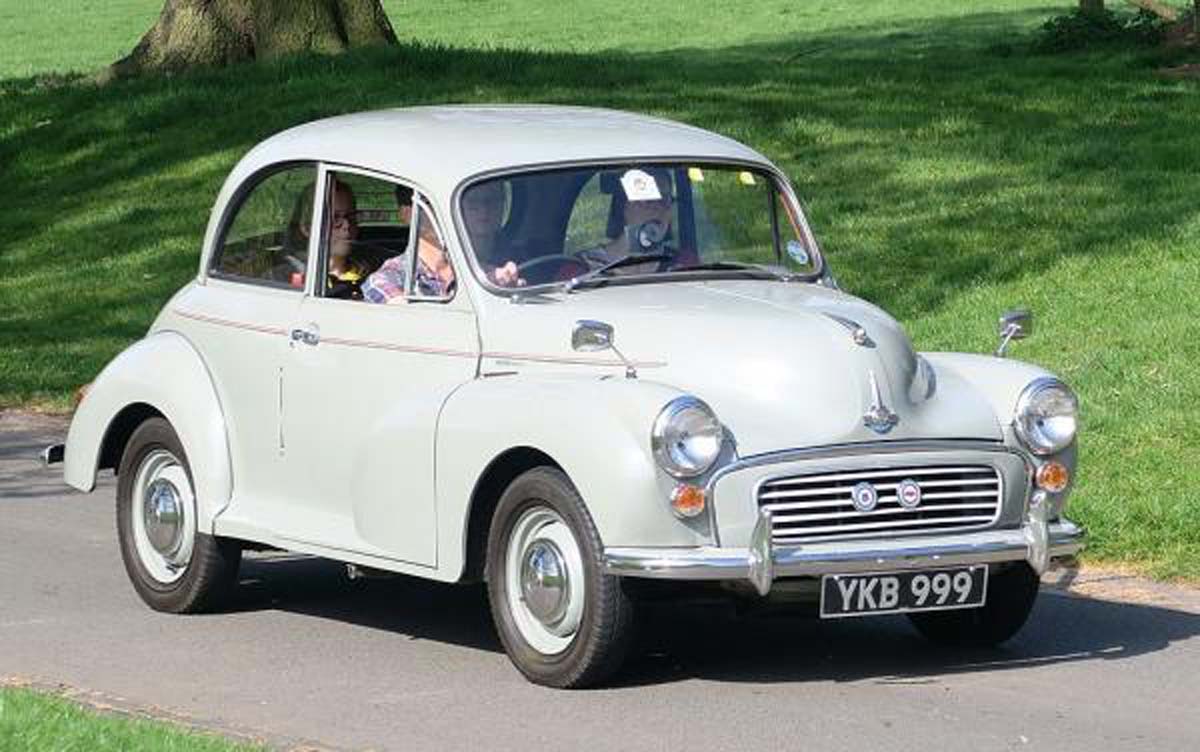 The Morris Minor is an icon in the world of classics and a pleasure to drive. A great option for both newbies and more experienced classic car owners, the Minor's popularity shows no signs of waning. 
As classics go, the Minor isn't particularly rare so this isn't the car for you if you want to feel part of an exclusive club. On the other hand, the fact that it's a bit more commonplace means it's easier to get parts and expert advice without spending a fortune. As with many classics, keep your eyes peeled for corrosion. 
Earlier versions are charming yet slow, so opting for a later version will also give you a slightly more comfortable drive. 
8. Fiat 500 (1957-76) | Average annual premium: £185.21
Launched in 1957 and developed by legendary engineer Dante Giacosa, the cute 500 was as affordable to buy and run as possible, and a remarkable piece of packaging. More than 3.6 million were built over its long lifespan and they are now a rare sight on our roads.
You can pick up a project for as little as £3,000, but you'll probably have to pay closer to £10,000 for a daily driver. Rust is the Fiat 500's biggest enemy so a thorough inspection is essential. If you can find a solid or well-restored example, you'll find that it's DIY friendly and you're in for a huge amount of enjoyment from your dinky Cinquecento.
9. MGB (1962-80) | Average annual premium: £196.25
Replacing the MGA in 1962, sales of the MGB and its variants (MGC and MGB GT V8) totalled 523,836 cars. Available as a roadster and 2+2 coupe (GT), it was a rival to Triumph's TR series.
Popular around the world, especially in the States, the MGB is a classic British sports car and an absolute pleasure to drive. In its heyday it was affordable too, though now £5,000 will only buy you a runner and you'll have to pay closer to £25,000 for a nicely restored example.
Chrome bumpers were replaced by rubber in 1974 and the former are more desirable, but there's not much in it now such is the lure of the MG brand. The 1.8 litre cars sound good and are torquey, while the V8 (arrived in 1973) added a whole new dimension to the GT.
There's a thriving owners' scene for the MGB so parts large and small, and even full rebuilds, are not uncommon if money is no object. Beware of rot and subsequent bodges.
As ever, get advice from an expert before investing in a MGB because what may look good might be hiding a multitude of surprises.