Multi-purpose vehicles are the order of the day and they tend to be at the rugged end of the market, often with off-road ability and plenty of space for family, friends and dogs, plus all the kit.
If you're a fan of the great outdoors, there are dozens of very capable cars to choose from. However, we've selected just 10 to whet your appetite. Most are SUVs, but there are a few surprises there too...
All prices quoted in this article correct as of November 2020.
Peugeot Rifter - from £22,165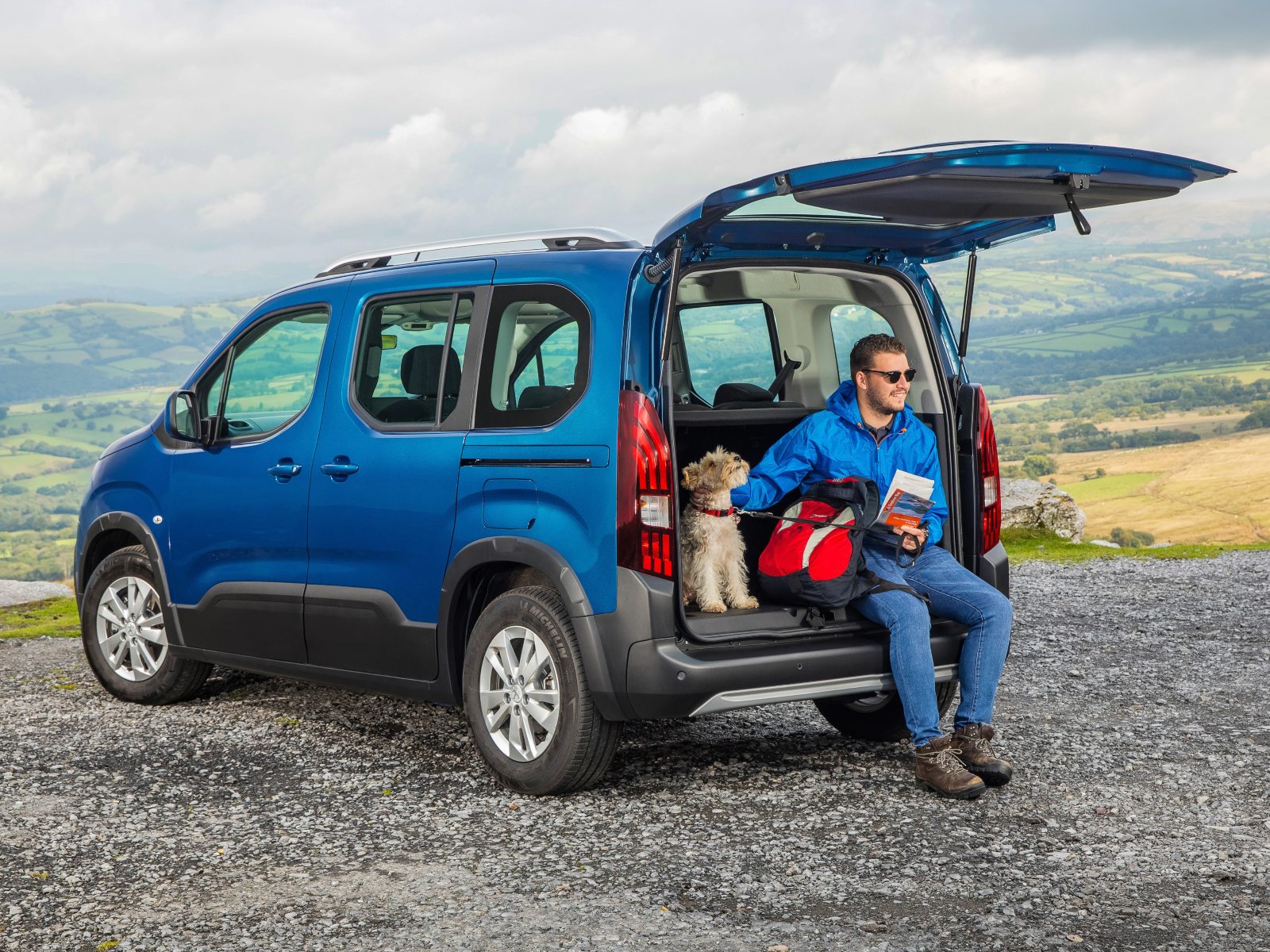 Leisure Activity Vehicles such as the Peugeot Rifter, and its very similar cousins, the Citroen Berlingo or Vauxhall Combo Life, are another option for the more adventurous, because they combine the passenger-carrying ability of a people carrier with the load capacity of a small van. 
Available as a five or seven-seater, and in two lengths (Standard and Long), the Rifter is brimming with clever storage solutions, including a large, aircraft-style locker in the rear boot space. 
It can also be specified with Advanced Grip Control, which improves traction in more challenging conditions. Cool and chunky choice.
Suzuki Ignis - from £14,249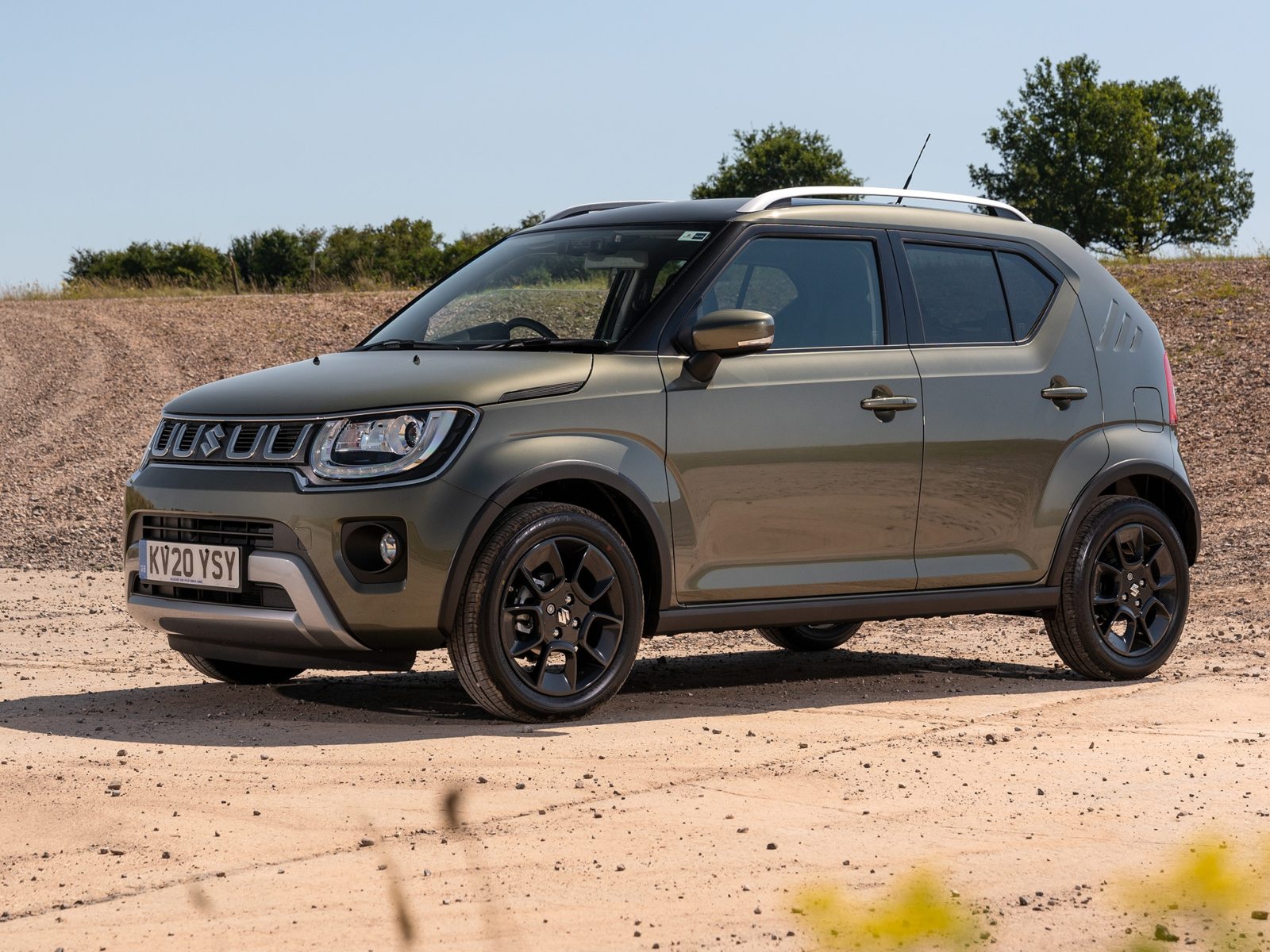 Sometimes a car can double as a surprisingly spacious city runabout and a capable vehicle for off-road excursions. Cue Suzuki's quirky mini urban crossover, which is easy to drive, nimble and cheap to run, thanks to its efficient hybrid engine (capable of up to 55.7mpg). 
If you do think you might head off the beaten track, then opt for the 'AllGrip' 4x4 version – it's a real mountain goat of a car.
Mitsubishi L200 Series 6 – from £22,945 
The latest version of the L200 pick-up truck is proof that you can still enjoy adventurous road trips – even if you don't own an SUV. 
There's plenty of room for adult-sized passengers in the rear of the cab, a large loading bay for all your kit and it can tow up to 3.5 tonnes, so caravans and trailers are a doddle. 
More impressive off-road than you might think, this 4x4 also drives well and is backed up by Mitsubishi's solid reputation for dependability and durability, plus a five-year warranty.
Subaru XV e-Boxer - from £28,335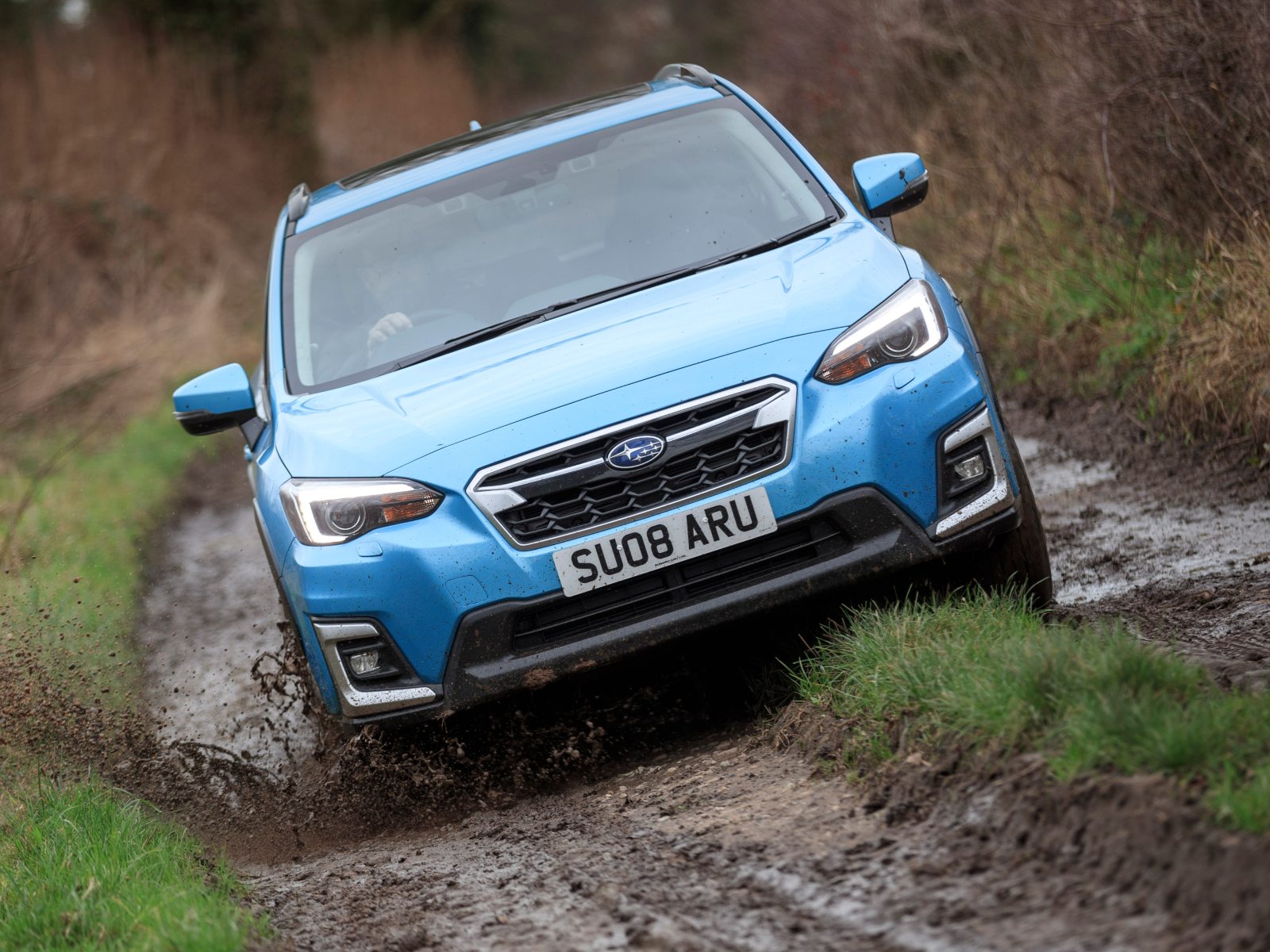 The XV is a real hidden gem of a car – a leftfield choice in the family crossover sector dominated by the Nissan Qashqai and Kia Sportage. Unlike many of its rivals, the Subaru is a 4x4 with genuine off-road ability, so perfect for more challenging expeditions. 
Opt for the e-Boxer hybrid version (the bigger 2.0-litre petrol option) and it's more economical with lower CO2 emissions too. Overall, the XV is rewarding to drive, safe, spacious and blessed with Subaru's reputation for reliability, with a generous five-year/100,000-mile warranty for that extra peace of mind.
Jeep Renegade - from £32,600
The Jeep Renegade has always been well worth considering, especially if you're in the market for a compact 4x4 that's as much at home in the city or countryside. 
It's now even more tempting because Jeep has launched its first plug-in hybrid vehicle – an electrified version of the Renegade, known as the 4xe. Combining an 11.4kWh battery with a 1.3-litre petrol turbo engine means this cool crossover can travel for 26 miles on electricity alone. 
If you charge it regularly, there's the possibility of some very low running costs (Jeep claims it can return up to 134mpg), while CO2 emissions starting at less than 50g/km. 
Effortless off-road, the Renegade 4xe is ideal for outdoorsy types.
Ford Transit Custom Nugget - from £59,608
Sometimes a day trip to the great outdoors isn't enough – you'll want to stay overnight too. The camper version of Ford's ever-popular Transit might be just the ticket. 
One of the coolest new camper vans on the market, the easy-to-drive Nugget features two separate double beds allowing you to sleep up to four adults. 
Other key features include reversable front seats, a fold-out dining table, a fully functioning kitchen with sink, a 40-litre fridge, gas stove and a 12v power supply. 
There's also onboard Wi-Fi for up to 10 connected devices and an optional cycle rack so you can securely fasten your bikes to the back of the Nugget and ride out on adventures too.
Land Rover Defender - from £40,330
The long-awaited replacement for the iconic Land Rover Defender is a revelation. Boasting all the latest tech, plus supreme off-road agility, it's the most capable and connected Land Rover ever. 
Available as a three-door 90 or longer five-door 110 (which can seat six), its design pays homage to the original, but with a modern twist. Buyers can choose between petrol, mild hybrid petrol and diesel engines, with a plug-in hybrid to follow. 
What's more, Land Rover and Autohome have developed a state-of-the-art roof tent for the new Defender which can be put up in seconds with one simple movement. It sleeps two adults and includes a full-size luxury mattress, pillows, interior LED light, rear canopy and compact aluminium ladder.
MINI Countryman - from £24,495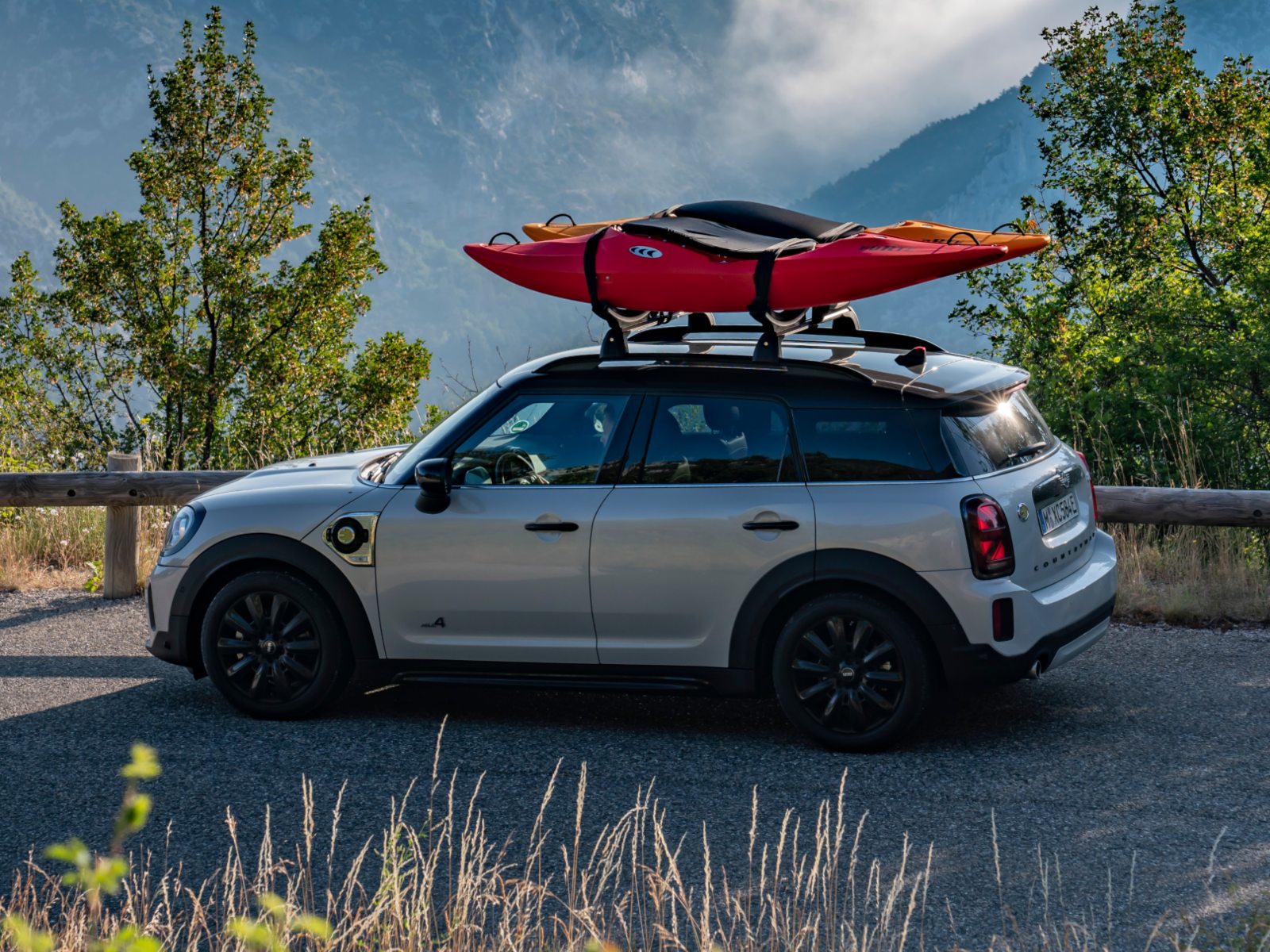 If you're looking for a multi-purpose car with bags of character and off-road capability, then the MINI Countryman could be right up your street. 
Also available as a Plug-in Hybrid (which has four-wheel drive and a pure electric range of up to 29 miles), it's quirky, fun to drive and boasts superb build quality. 
Naturally, there are roof bars for carrying everything from kayaks to bikes, but you can also buy an insulated, weatherproof roof tent from Autohome, which is big enough to sleep two people and easy to pop-up.
Dacia Duster - from £11,745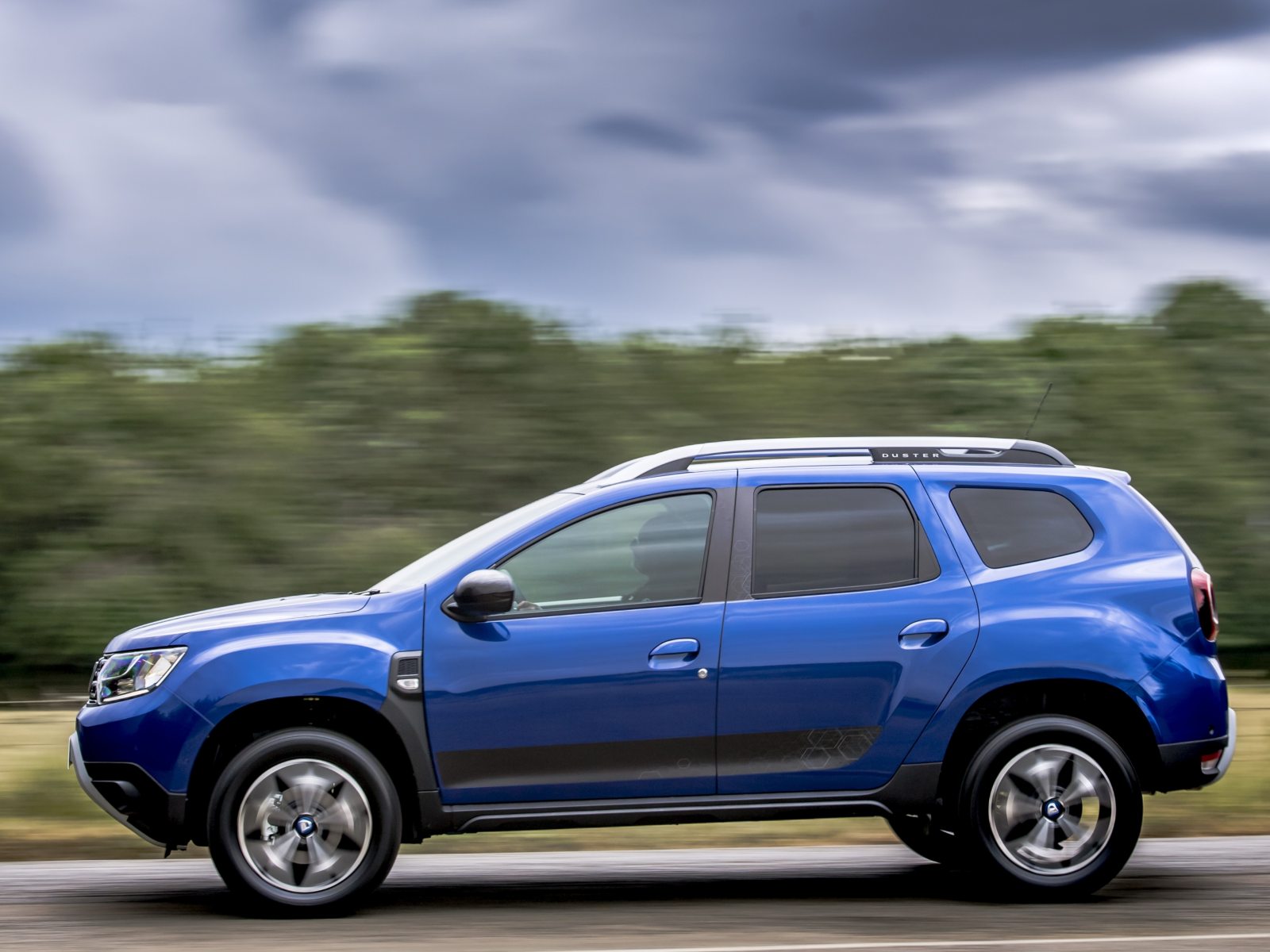 The chunky Duster from Renault's Budget brand, Dacia, is quite simply the cheapest new SUV on the UK market. The entry-level front-wheel drive Duster SUV is spacious, rugged and a surprisingly decent drive, but you'll have to pay closer to £19,000 for the 4x4 version. 
Winner of countless awards, it's even received the prestigious Good Housekeeping Reader Recommended status. It was rated by owners in four key areas: performance/enjoyment, overall acceptability, likelihood of buying again and recommendation to others. 
An amazing 92% of readers would recommend a Duster to friends and family, while owners praised the car's value for money, looks, technology and driving experience. Solid budget choice.
Range Rover Evoque - from £31,615
The second-generation Range Rover Evoque is a real step-up from its popular predecessor which was one of Land Rover's biggest-selling models in the UK. Not only is it more stylish than ever, but there's more space, it's packed with the latest tech, it's very refined and offers a surprisingly dynamic driving experience. 
All models, apart from the entry-level diesel, are fitted with a new 48V mild hybrid (MHEV) system, and there's now a top-of-the range plug-in hybrid version available with an all-electric range of 34 miles. 
With space for five, decent boot capacity and Land Rover's legendary off-road ability, the Evoque is a classy SUV choice.