With their raised ride height, rugged looks, commanding driving position and perceived safety, SUVs are a winning combination with buyers the world over.
We've scanned the classifieds and online used car sites to find the best deals for family-sized SUVs priced £20,000 or less.
As ever with any used car, find one with the lowest mileage possible, a full service history and a modest number of owners, invest in a thorough inspection and HPI check, and get a decent warranty if you're buying from a dealer for that extra peace of mind.
Kia Sportage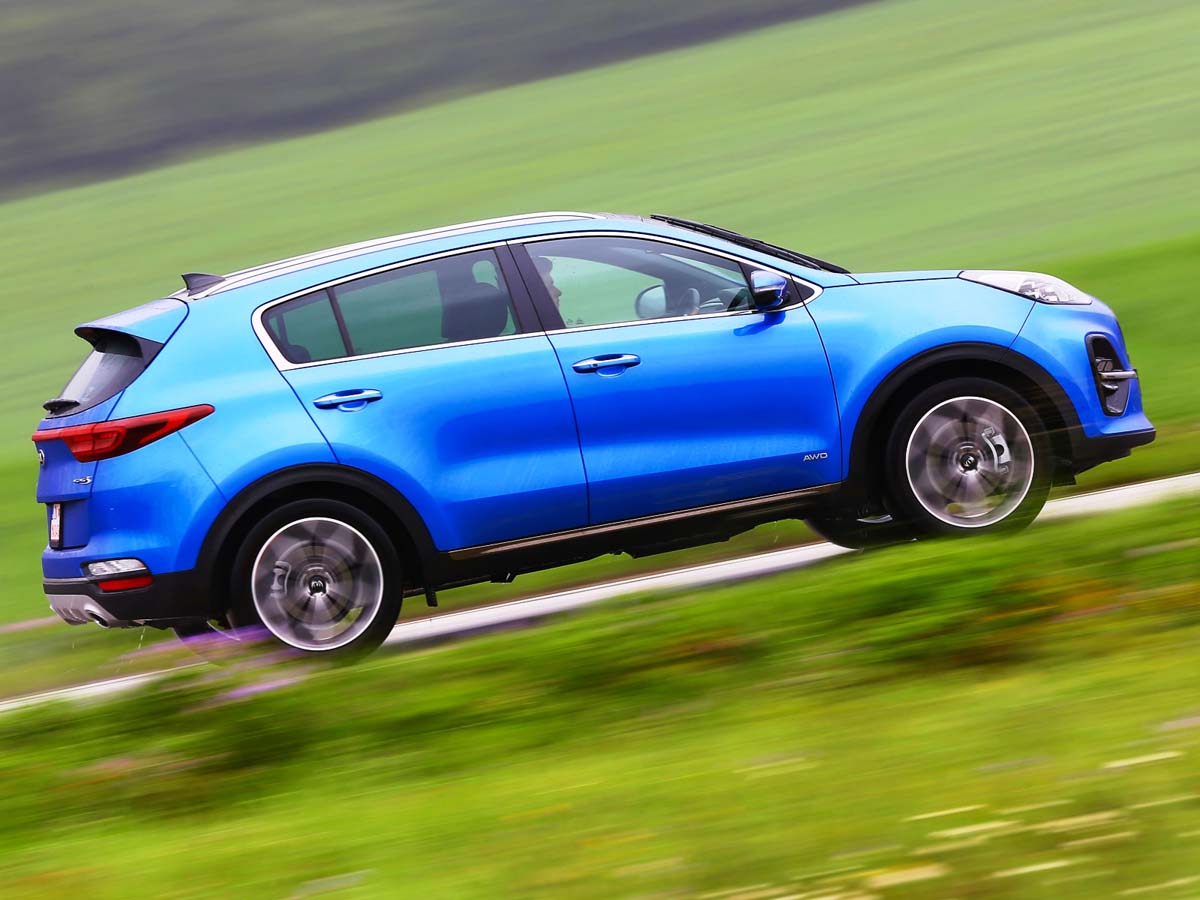 Kia's best-selling model in Europe is also one of the most engaging SUVs to drive. Handsome in a chunky way, spacious, practical and well equipped, the current Sportage was launched in 2016 but is still up there with the best of them in its class. 
Used prices start at £10,000, but expect to pay a few thousand more for a good one. Oh, and we haven't even mentioned the Sportage's trump card – its seven-year warranty means you'll have peace of mind for a few years yet.
Mazda CX-5
With head-turning looks and a classy, comfortable interior, the CX-5 is arguably the best handling SUV on the market for this money, and it gets top marks for refinement and practicality. 
Expect to pay at least £15,000 for a facelift model (the CX-5 was extensively updated in 2017). Closer to £20,000 will get you a very low mileage 2018 example with a high spec.
Nissan Qashqai
The second-generation (2013-) of the car that created the crossover sector in 2006 is still one of the UK's most popular new cars. Comfortable, practical, easy to drive and cheap to run, it's starting to show its age, so the all-new model (to be launched later in 2020) can't come soon enough for Nissan. 
The Qashqai makes a great second-hand buy and there's a huge choice. Older models can be bought from below £10,000, but expect to pay closer to £17,000 for a face-lift model (2018-). 
Skoda Karoq
Launched in 2018, the Karoq is a showcase for dependable Skoda's many virtues. Sharing a platform with its VW Group cousins – the Volkswagen Tiguan and Seat Ateca – it's an impressive all-rounder, offering value for money, comfort, space, refinement and build quality. 
Look hard enough and a used Karoq could be yours for as little as £15,000. Stretch a little more and a 4x4 version is within range.
Peugeot 3008
Distinctive and athletic, the 3008 oozes kerb appeal and is one of the classiest mid-sized SUVs on the market. Practical, safe, well equipped and with a real premium feel, used examples are available from just under £17,000. 
There's a solid choice of efficient diesel and petrol engines, but unless you do serious miles, the 1.2 and 1.6-litre petrols will do just fine.
Mitsubishi Outlander PHEV
Want to take your first step on the electric car ladder? The Mitsubishi Outlander PHEV was first launched in 2014 and remains the UK's most popular plug-in hybrid vehicle. 
It has a fully electric range of nearly 30 miles, so in theory, if you have a relatively short daily commute and recharge every night, visits to petrol stations could be rare occasions. 
Updated in 2016, there are now plenty on the used car market. We'd suggest paying at least £17,000 for a low mileage car with the facelifted front end.
Volkswagen Tiguan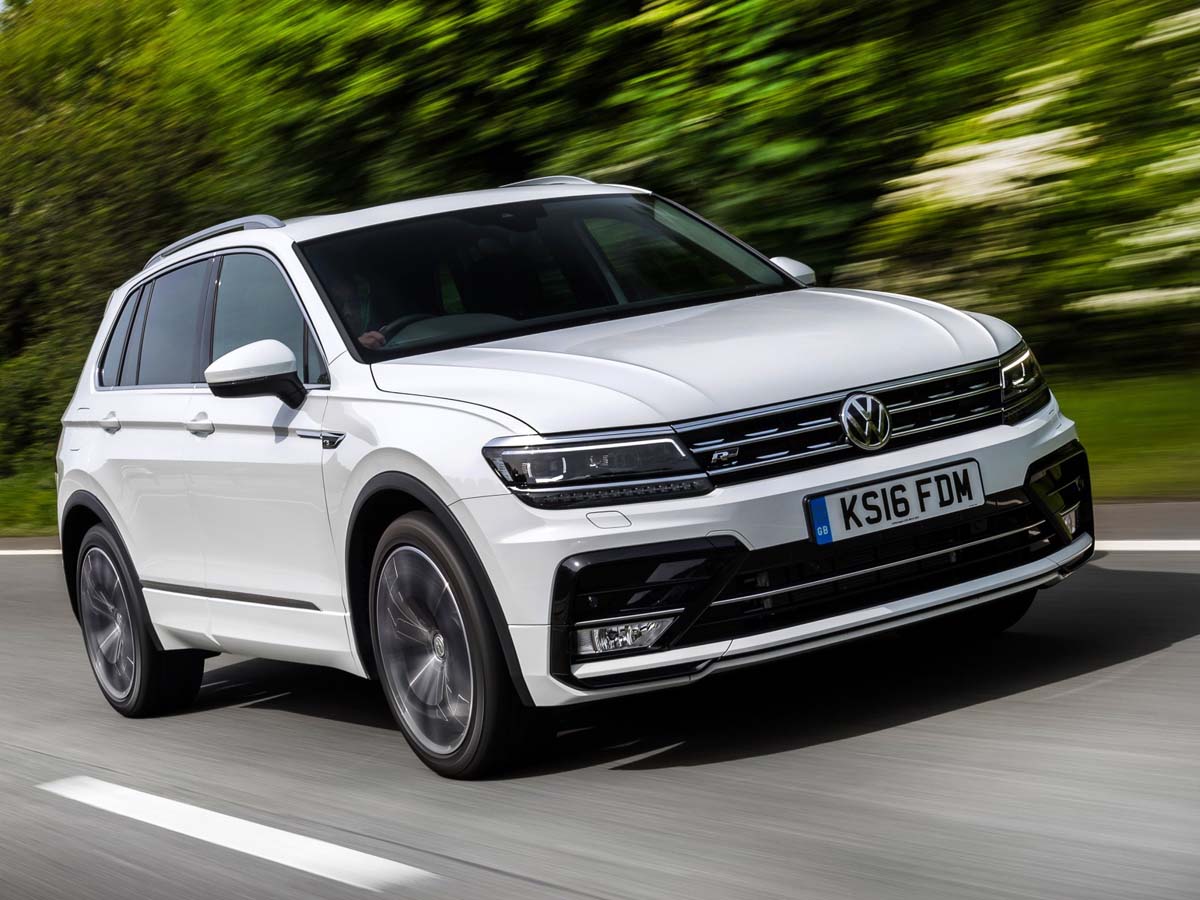 Looking for a mid-sized SUV with a premium badge? Launched in 2016, the sharply styled second generation VW Tiguan could be right up your street – and if the TV advert is anything to go by, then it's the coolest car for the school run. 
Practical, refined, well equipped and good to drive, it's available as a two or four-wheel drive and there's a good choice of efficient petrol and diesel engines available. Expect to pay at least £15,000 for a good used Mk2 Tiguan. 
Citroen C5 Aircross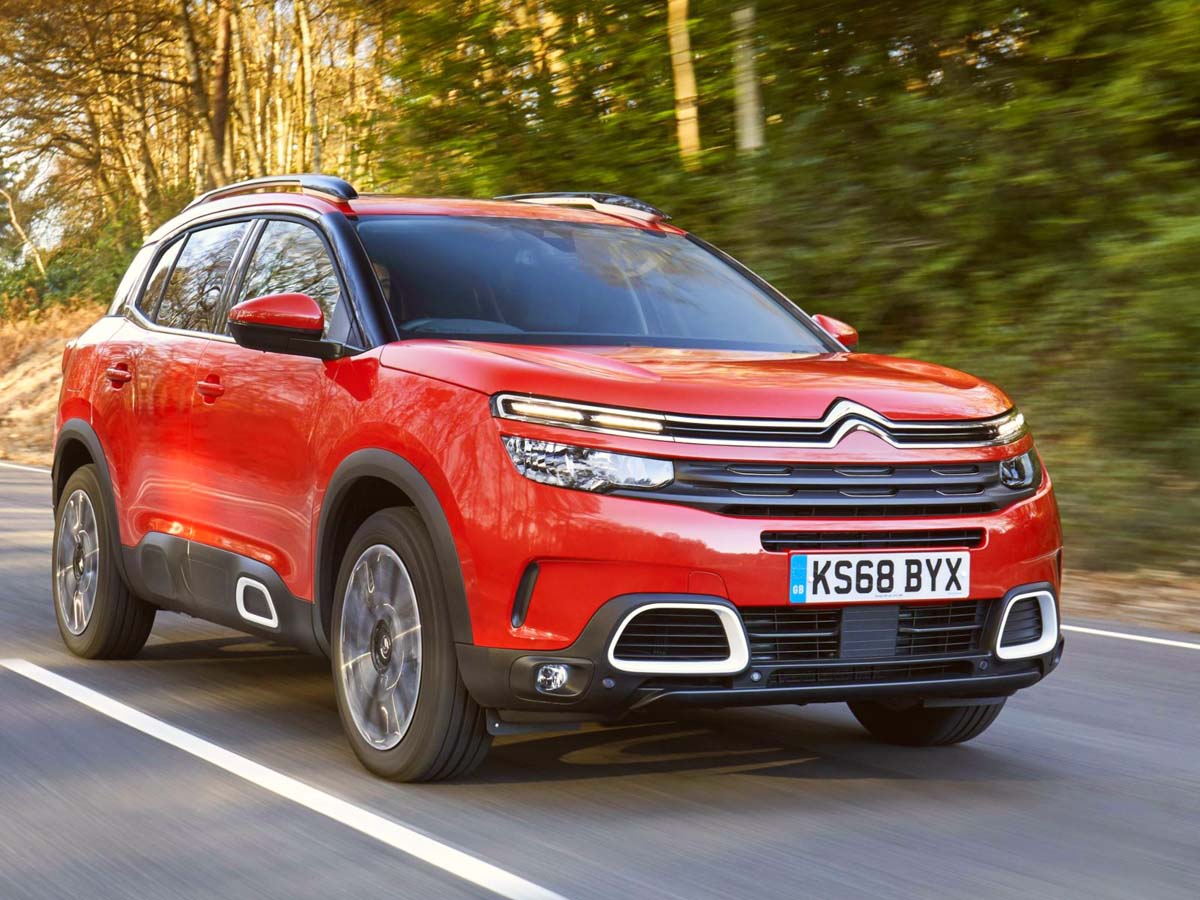 Only launched in 2019, the award-winning C5 Aircross is every bit as good as the opposition in terms of the way it drives, practicality, equipment, build quality and comfort levels. 
Available with a choice of efficient petrol and diesel engines (and now as a plug-in hybrid), it's priced new from £24,435, but second-hand examples can be snapped up from £17,500. 
BMW X1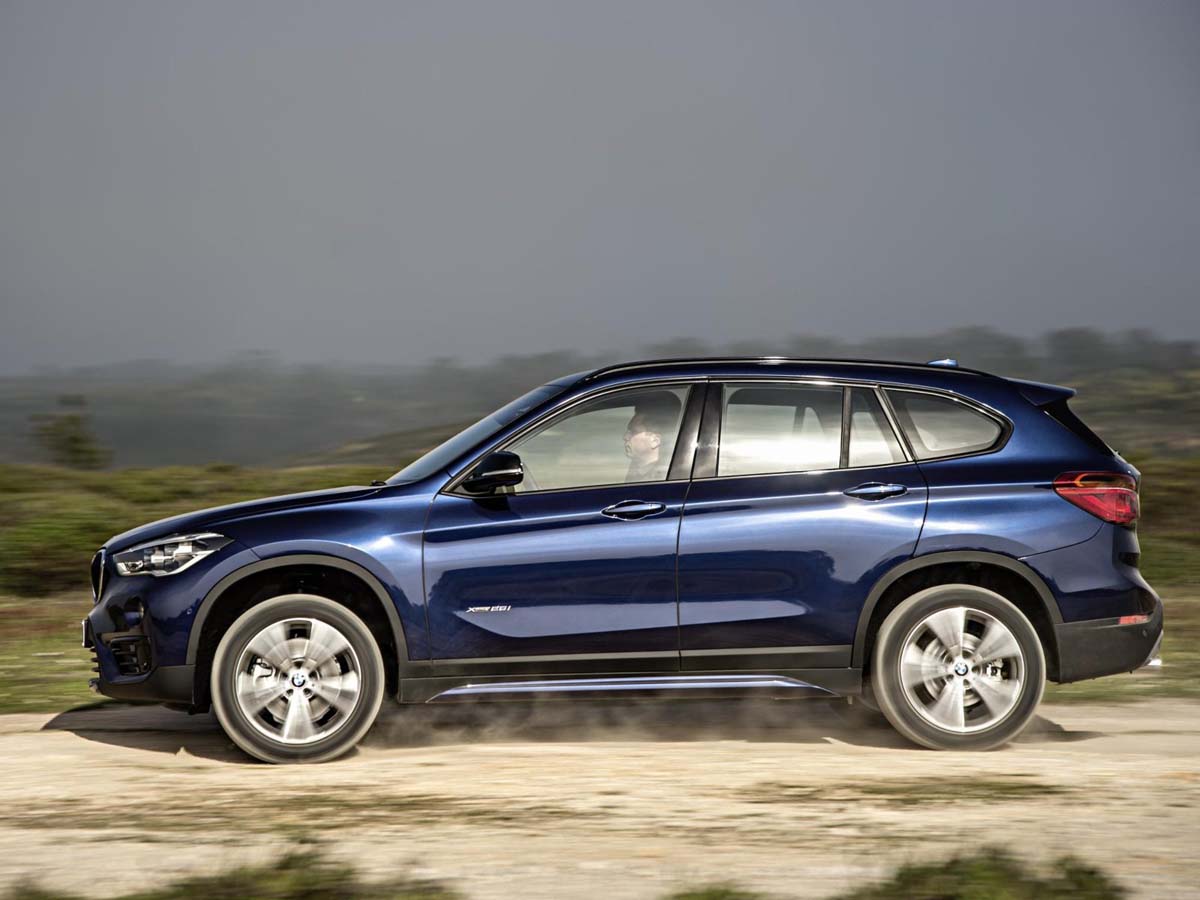 Launched in 2015, the second-generation BMW X1 is another premium choice. Well equipped, engaging to drive, spacious and superbly finished, it's surprisingly good value. 
Also available as a 4x4, there's a solid selection of petrol and diesel engines, as well as a hybrid model. 
You can find used Mk2 X1s from as little as £12,500, but we'd recommend spending nearer £15,000 because there's more choice and you'll get a higher spec car with lower mileage.
Seat Ateca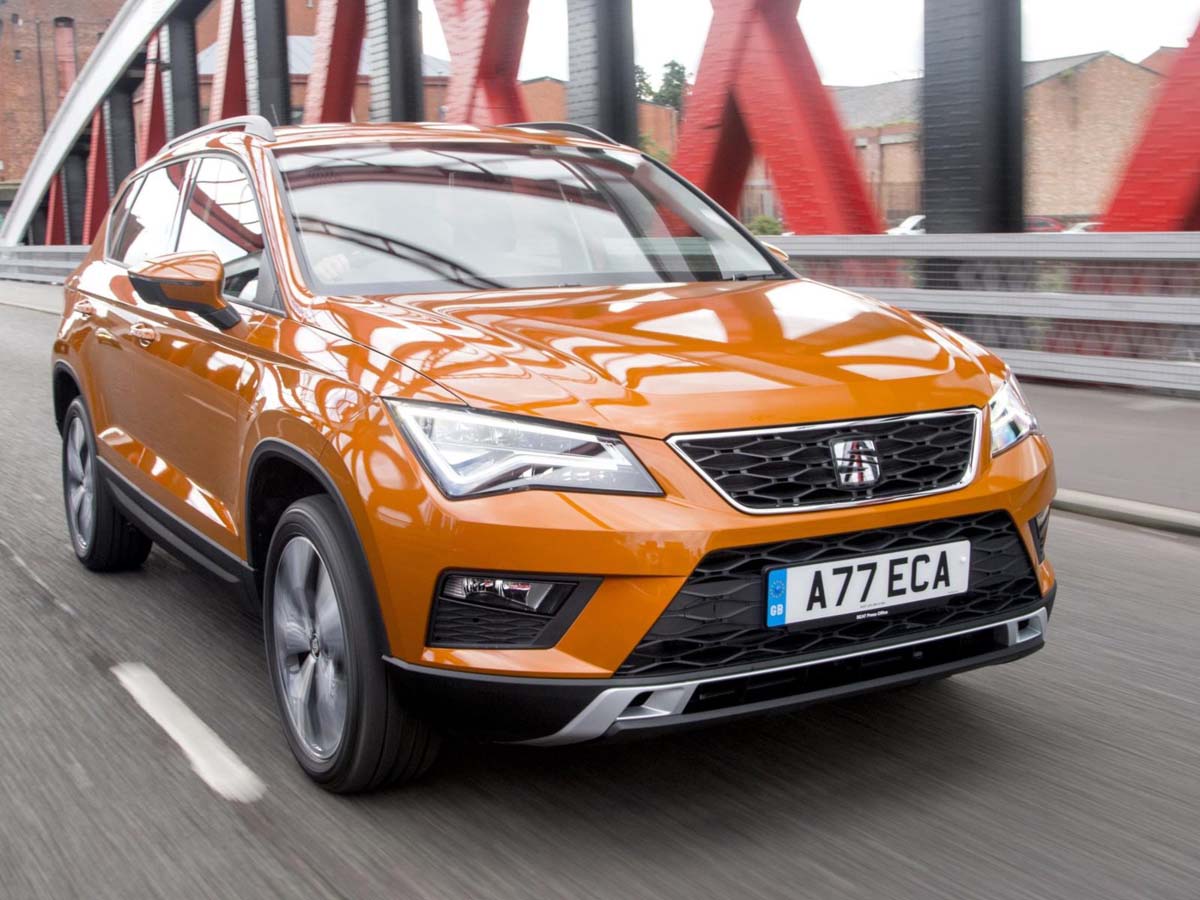 Closely related to its VW Group cousins, the Volkswagen Tiguan and Skoda Karoq, the sharply styled Ateca is safe, spacious, well equipped and versatile. 
With a good choice of efficient petrol and diesels engines, used examples can be snapped up from as little as £11,000, though you'll have to pay more for a four-wheel drive version.