Hybrids, which are partially electrified vehicles and still use an internal combustion engine, are a good compromise between 100% electric cars with limited range and traditional petrol and diesel-powered vehicles.
Not only do they use less fuel, but they have lower CO2 emissions, there's no range anxiety, you pay lower road tax (VED), you can also potentially dodge congestion charges and you can slash your tax bills if you're a business user.
Broadly speaking, there are three types of hybrid:
Mild hybrids use a small electric motor and/or battery to harvest power during deceleration to reduce fuel consumption and emissions, and to also boost engine performance.
Self-charging hybrids use an electric motor and a small battery pack to seamlessly assist a conventional diesel engine and can be driven for a mile or two in electric-only mode, saving fuel and reducing exhaust emissions. Again, the battery is charged during braking.
Plug-in hybrids, or PHEVs, have larger battery packs which can be charged during braking and coasting, as well as at home or via public charge points. They can usually be driven for some 30 miles in pure electric mode.
The key difference between a mild hybrid and a self-charging/plug-in hybrid is that the former is only able to assist the engine, while the latter duo can power the car for limited periods.
The joy of plug-in hybrids is that if you have a short daily commute you can potentially drive in EV mode for the whole journey, meaning you avoid using fuel.
And, of course, with any hybrid there's no more range anxiety than driving a conventional car – though with real-world ranges heading towards 300 miles, range anxiety may soon be a thing of the past.
If you're wondering how much electric car insurance might cost and if it's more expensive than insuring a petrol or diesel-powered vehicle, look at our guide to the cheapest hybrid and electric cars to insure.
We've chosen 20 of the best hybrids from all three categories to give you some idea of what's available. Happy eco-friendly motoring…
1. Suzuki Swift Sport (mild hybrid)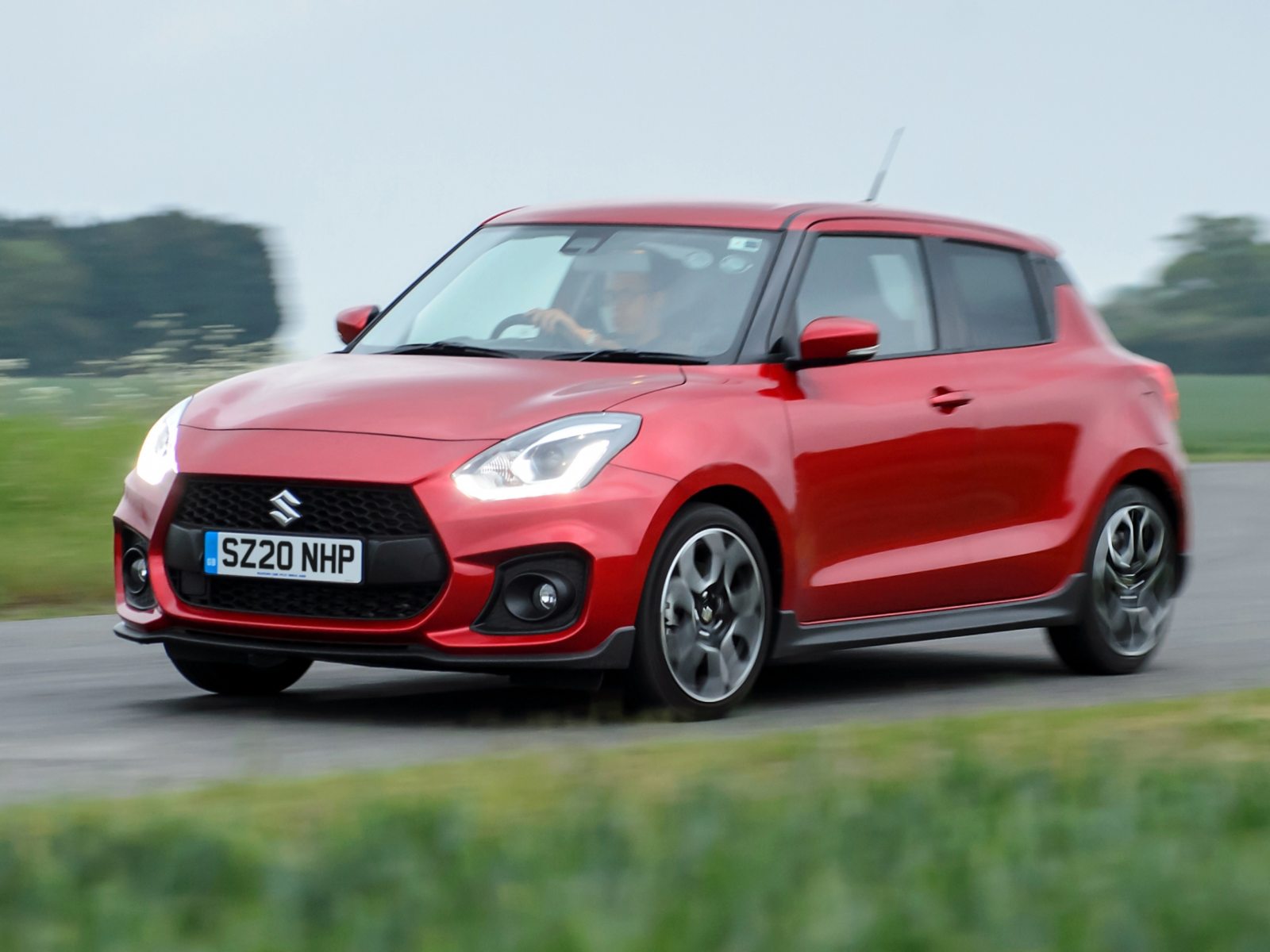 If you're looking for a pocket rocket with green credentials, then the latest Suzuki Swift Sport could be just the ticket. This hot hatch is huge fun to drive, yet practical, economical and dependable. 
Suzuki's mild hybrid system effectively combines the starter motor with a 48-volt lithium-ion battery, so it acts as a generator harnessing energy during braking and boosting the 127bhp 1.4-litre petrol turbo engine when demanded, helping to reduce CO2 emissions and improve fuel efficiency. 
2. Range Rover Evoque (mild hybrid)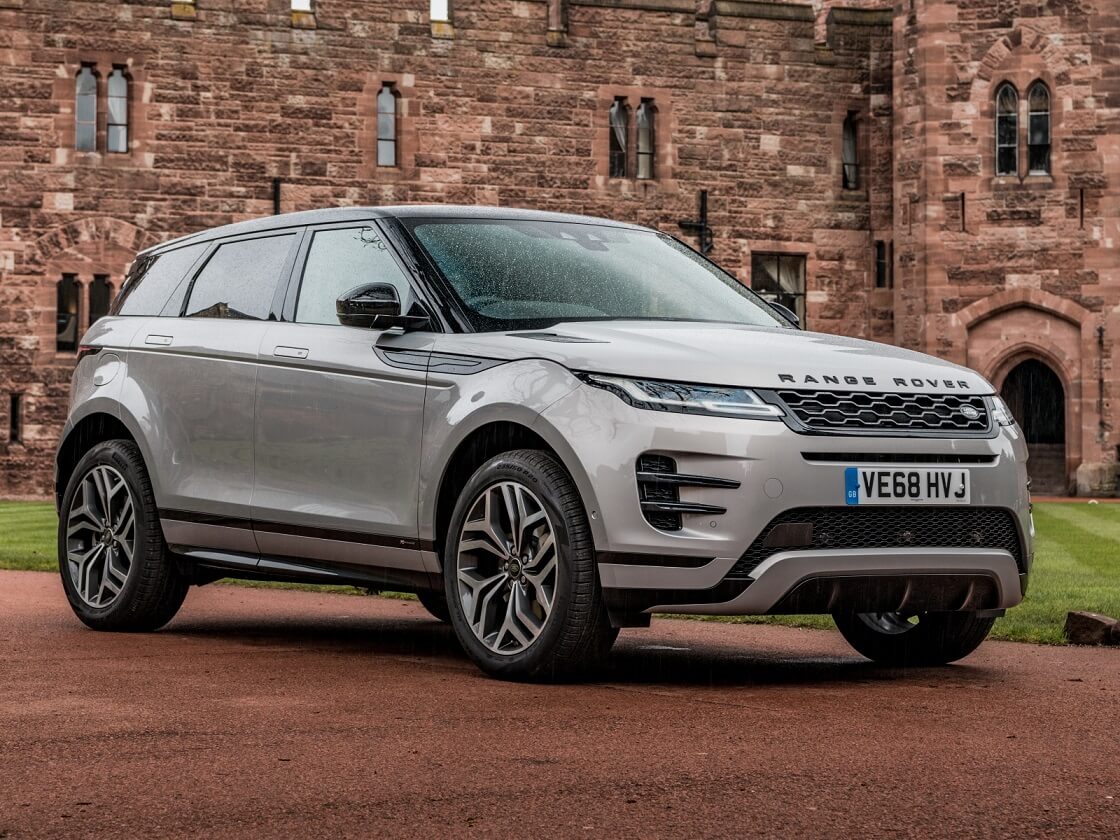 Launched in 2019, the second-generation Range Rover Evoque is a real step-up from its popular predecessor which was Land Rover's biggest-selling model in the UK. 
It may not seem any different at first sight but look closer and you'll see it's taken design cues from its bigger brother, the Velar – inside and out – and is now even cooler. 
The car generally is more spacious, packed with the latest tech, very refined and offers a surprisingly dynamic driving experience. All Evoque models, apart from the entry-level diesel, are fitted with a new 48V mild hybrid (MHEV) system. 
A first for Land Rover, MHEV works by harvesting energy normally lost under deceleration and storing it in a lithium-ion battery. When pulling away, the stored energy is redeployed seamlessly to assist engine acceleration and reduce fuel consumption.
3. Toyota RAV4 (self-charging hybrid)
Toyota has been leading the way with hybrids ever since 1997 when the original Prius was launched. Self-charging hybrids are now available across the range from the Yaris to the Corolla, to the Prius, CH-R and Camry. 
One of the newest out of the box is the fifth-generation Toyota RAV4 – and it's something of a revelation because it's big, good looking, spacious, comfortable and packed with the latest safety features. 
Take it easy and the 2.5-litre hybrid will return 50+ mpg on a journey and it can run in electric-only mode for short periods. It's up against tough rivals including the Volkswagen Tiguan, Mazda CX-5 and Nissan X-Trail, and you can choose all-wheel-drive or front-wheel drive versions.
4. Honda CR-V (self-charging hybrid)
Now in its fifth generation, the CR-V has come a long way since it was launched in 1995 as a 'Comfortable Runabout Vehicle'.
One of the biggest-selling SUVs in the world, the new version is the best-looking, most practical and advanced ever.  Honda's Intelligent Multi-Mode Drive (i-MMD) hybrid system comprises of a 2.0-litre i-VTEC engine, two electric motors and a lithium-ion battery. At low speeds the battery powers the electric motors that drive the front wheels, and the engine is kept out of the equation (the pure EV range is about 1.2 miles). 
When switching to Hybrid mode the engine supplies power to the electric motors, which then drive the wheels – plus it can charge the battery. 
Finally, there's Engine Drive, which comes into play at higher speeds. This allows the engine to directly drive the wheels, bypassing both the battery and the electric motors. 
5. Lexus UX (self-charging hybrid)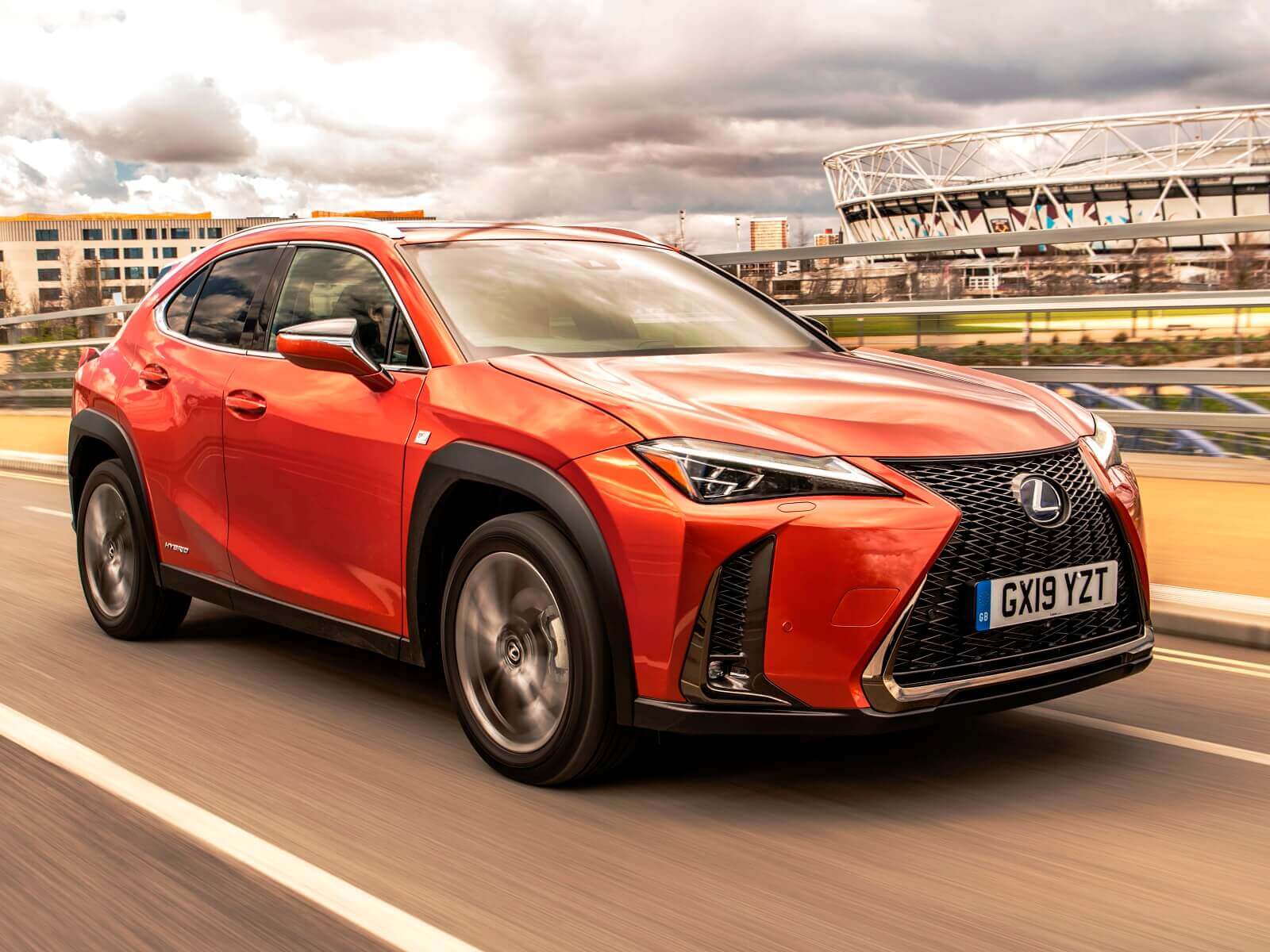 The classy Lexus UX is the baby of the Japanese premium brand's SUV family, slotting in below the RX and NX in the range. 
It's marketed as a "self-charging hybrid", which means it can't be charged overnight like a plug-in hybrid (PHEV) – instead, you simply drive it like a conventional car and the system does all the clever stuff smoothly and out of sight. In real-world driving, Lexus claims it can use electric power for some 55% of the journey. 
When cruising or gently accelerating the electric motor at the front (there's an additional unit at the rear on 4×4 models) can propel the car silently with electricity supplied from the battery. 
At higher speeds, under heavy acceleration or on uphill stretches of road, the 181bhp 2.0-litre petrol engine imperceptibly kicks in, while still receiving a boost from the electric motor(s) when needed. 
Under braking, or when you take your foot off the accelerator, regenerative braking charges up the battery. The result is fuel economy of up to 53.2mpg and CO2 emissions as low as 120g/km.
6. Renault Megane Sport Tourer E-Tech (plug-in hybrid)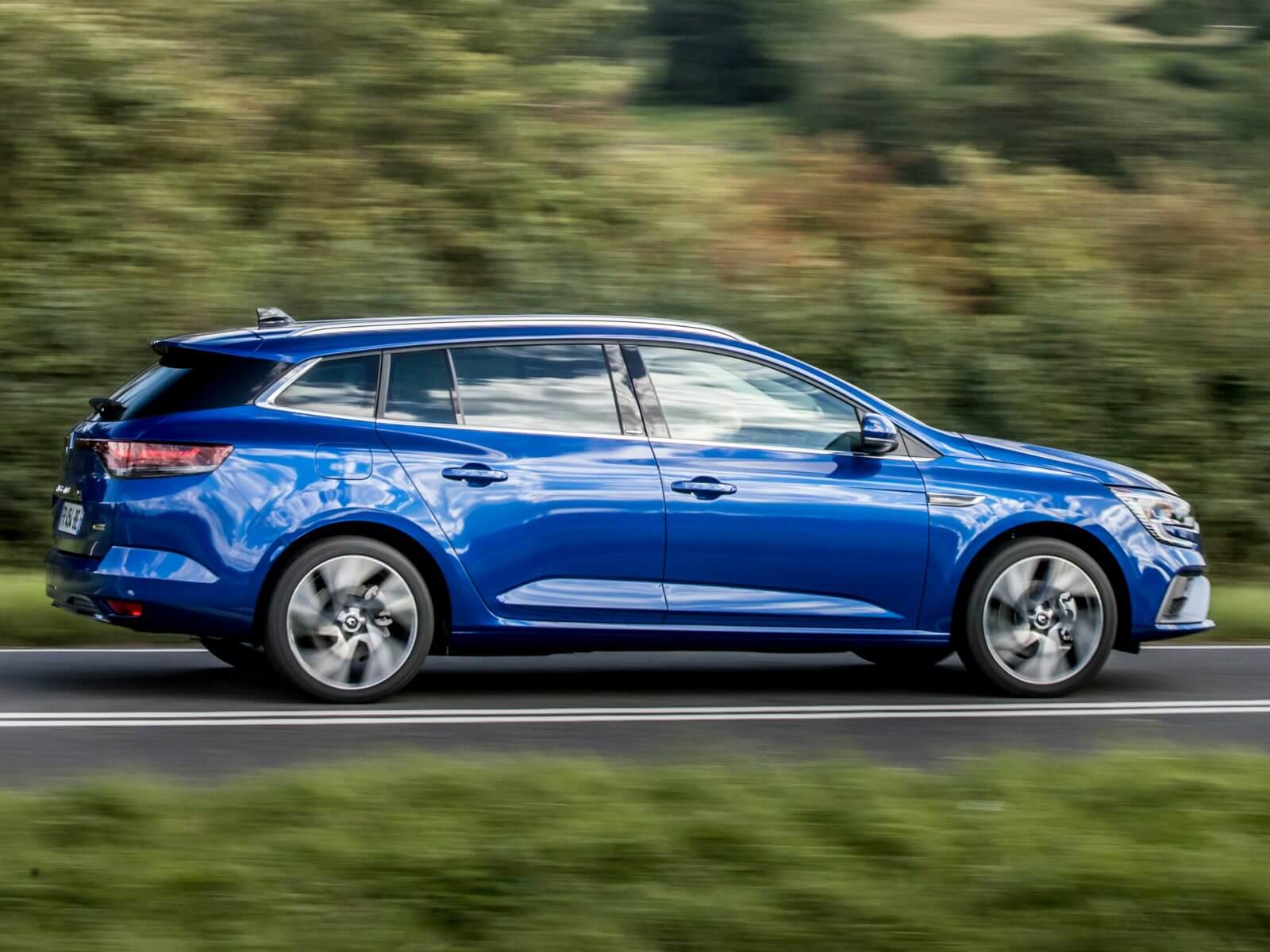 The Megane Sport Tourer has always been one of the most handsome load-luggers on the market – now it's even better, thanks to hybrid technology.
Powered by a 1.6-litre four-cylinder petrol engine mated to two electric motors and an F1-inspired clutch-less automatic transmission, it produces a combined 158bhp and 275lb ft of torque, making for a swift 0-62mph time of 9.8 seconds and a top speed of 107mph.
Renault claims fuel economy is up to 217.2mpg, CO2 emissions are a low 30g/km and it has a pure electric range of 30 miles (more than the average UK daily commute).
Smooth, easy to drive, well equipped and stylish, Renault's managed to increase the Megane's appeal to both company car buyers and private motorists in one fell swoop.
7. MINI Countryman (plug-in hybrid)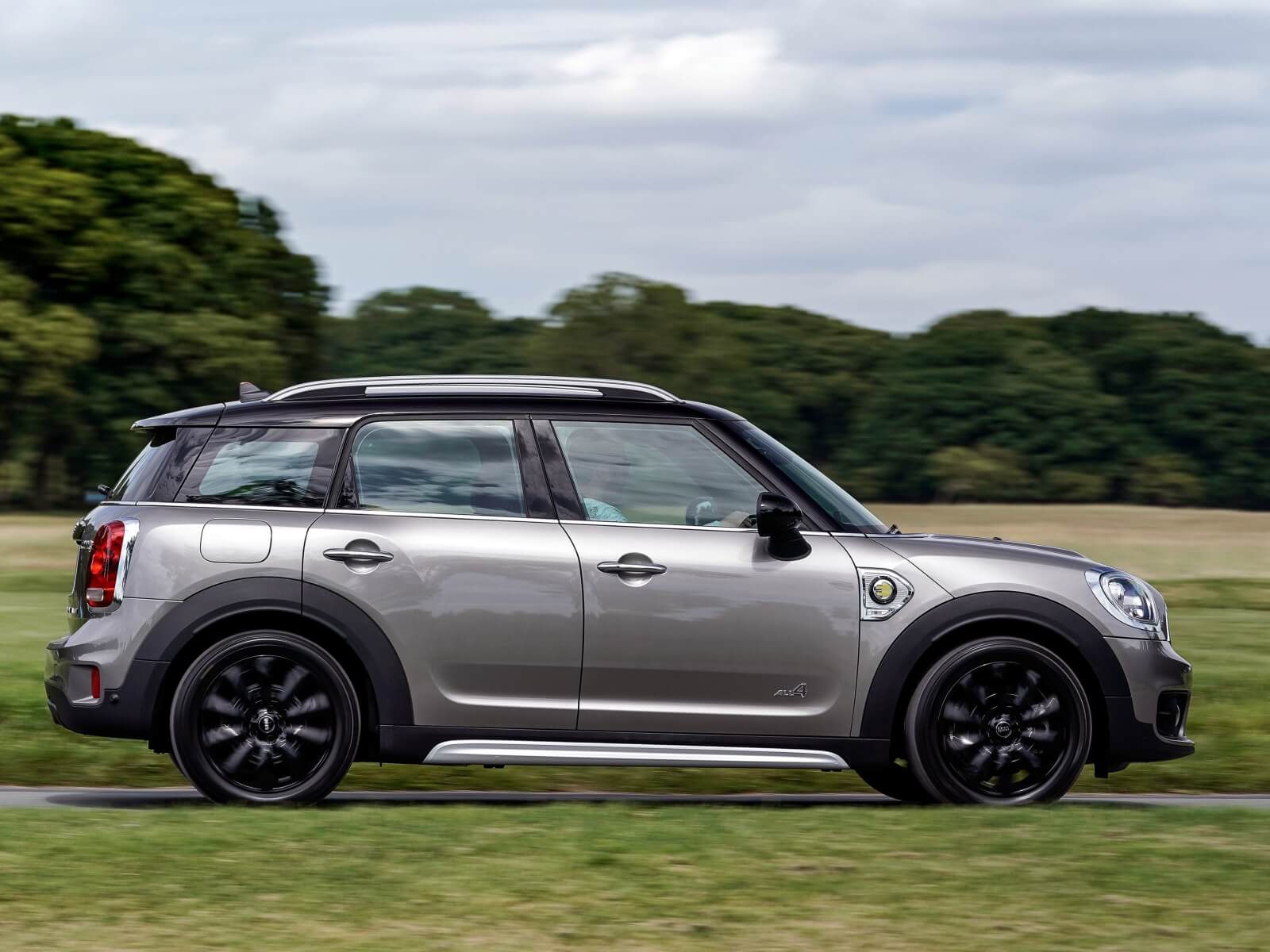 If you're looking for an eco-friendly, relatively compact estate with four-wheel drive, then try the MINI Countryman for size. 
Its 1.5-litre turbocharged petrol engine and rear-mounted 65kW electric motor produce 221bhp together making it capable of 0-62mph in 6.8 seconds. 
As you'd expect, it's quirky (just like its traditionally powered siblings), fun to drive and has an all-electric range of up to 26 miles. 
Well-equipped and boasting superb build quality, it has claimed fuel economy of up to 156mpg and CO2 emissions as low as 40g/km. There are three different driving modes available via a switch toggle, allowing the driver to best utilise the electric power on offer.
8. Hyundai Ioniq (self-charging hybrid/plug-in hybrid)
Launched in 2016, the Ioniq was the first car available as an electric, plug-in hybrid or hybrid. 
Futuristic-looking, comfortable, easy to drive and well equipped, the self-charging hybrid version is the cheaper hybrid option, and both use a 1.6-litre four-cylinder petrol engine. 
The self-charging hybrid model's electric motor works with the petrol engine to improve fuel economy, lower CO2 emissions and maximise acceleration when required, while the switch between pure electric, hybrid and petrol-only driving modes is seamless in the PHEV. 
9. Volvo XC60 Recharge (plug-in hybrid)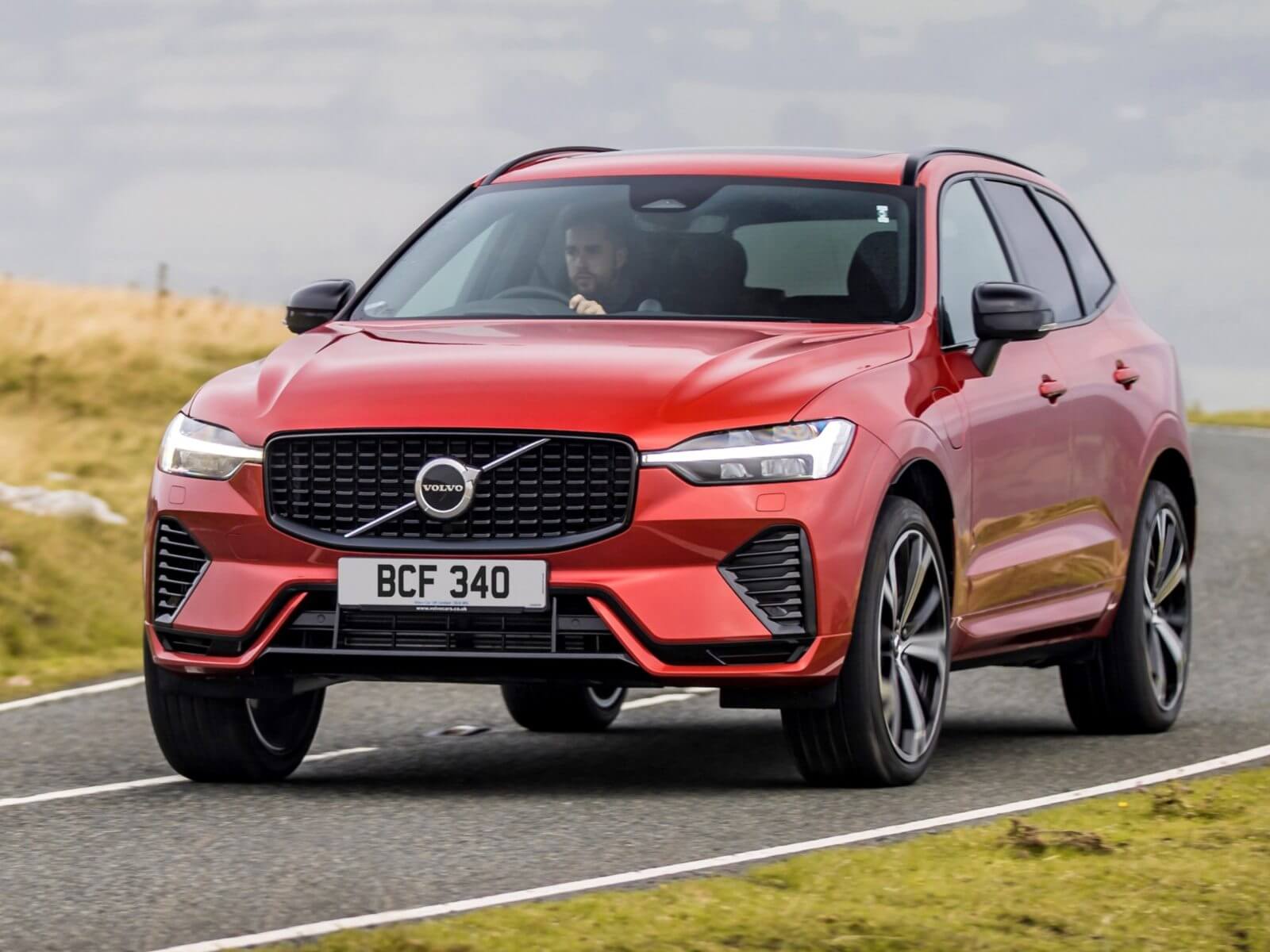 Volvo committed itself to a greener future when it announced that every new car launched from 2019 onwards will have an electric motor. The recently updated XC60 Recharge joins Volvo's other SUV, saloon and estate plug-in hybrids. 
Apart from refreshed exterior styling and an infotainment upgrade (an Android Automotive-powered system featuring Google apps), the new XC60 gets a bigger battery and more powerful rear electric motor, resulting in a claimed pure electric range of up to 56 miles.
The additional electric power results in a total combined output of 350hp for Recharge T6 and 455hp for Recharge T8 models. 
Naturally, you also getting superb build quality, badge appeal, a smooth driving experience and stacks of Scandi chic. 
10. Kia Niro (self-charging hybrid/plug-in hybrid)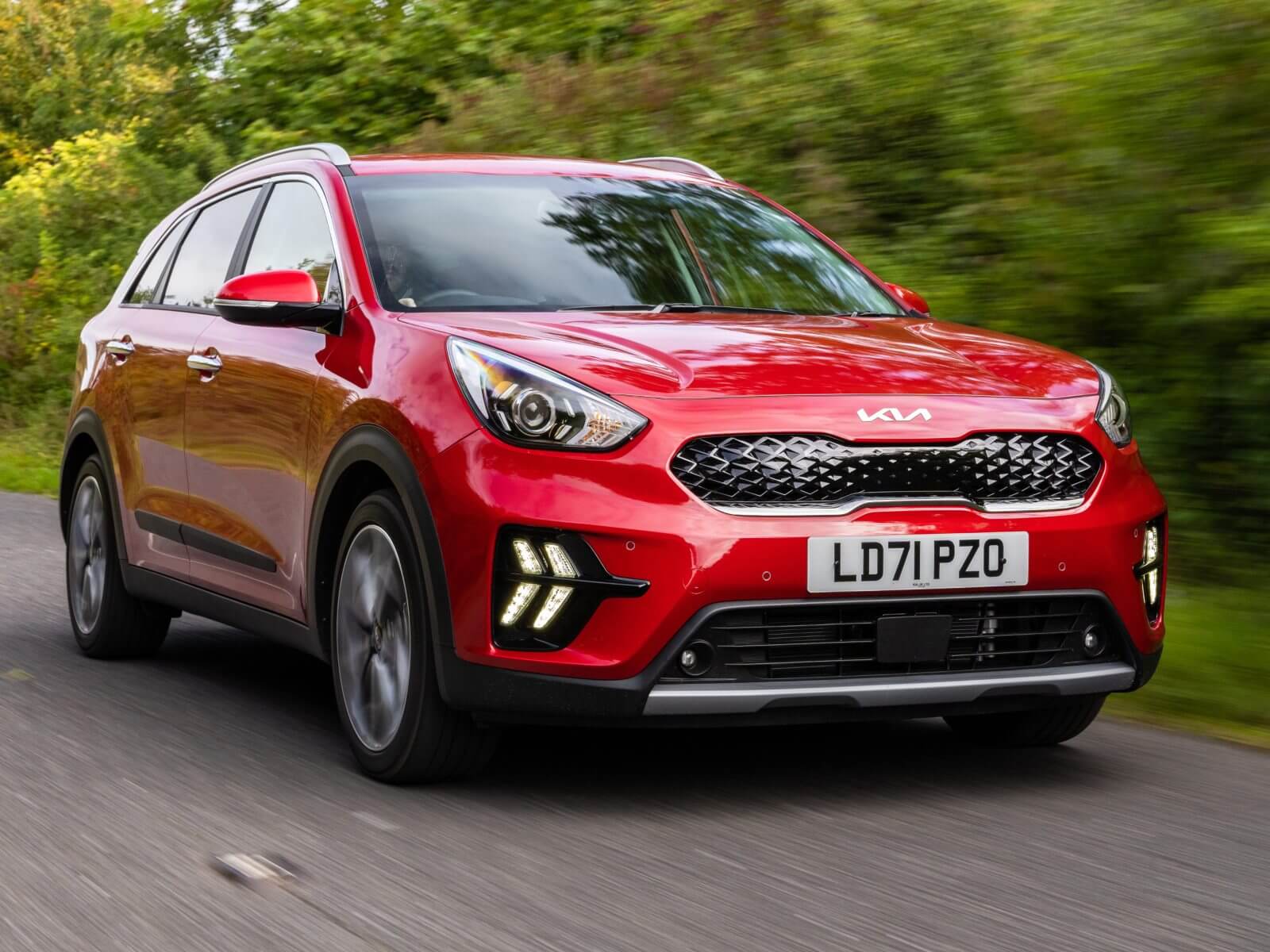 Like its South Korean cousin, the Hyundai Ioniq, the Niro crossover is available as a self-charging hybrid, plug-in hybrid and fully electric car. 
Again, the self-charging hybrid version is the cheaper version, and both combine a 1.6-litre petrol engine with varying electric back-up. They're also blessed with a superb seven-year warranty. 
The basic hybrid has claimed fuel economy of up to 58.9mpg with CO2 emissions as low as 110g/km, while the plug-in can manage up to 201.8mpg, CO2 emissions of just 31g/km and a 30-mile electric only range.  Practical, well equipped and competitively priced, the Niro PHEV should definitely be on your shortlist.
11. Ford Puma (mild hybrid)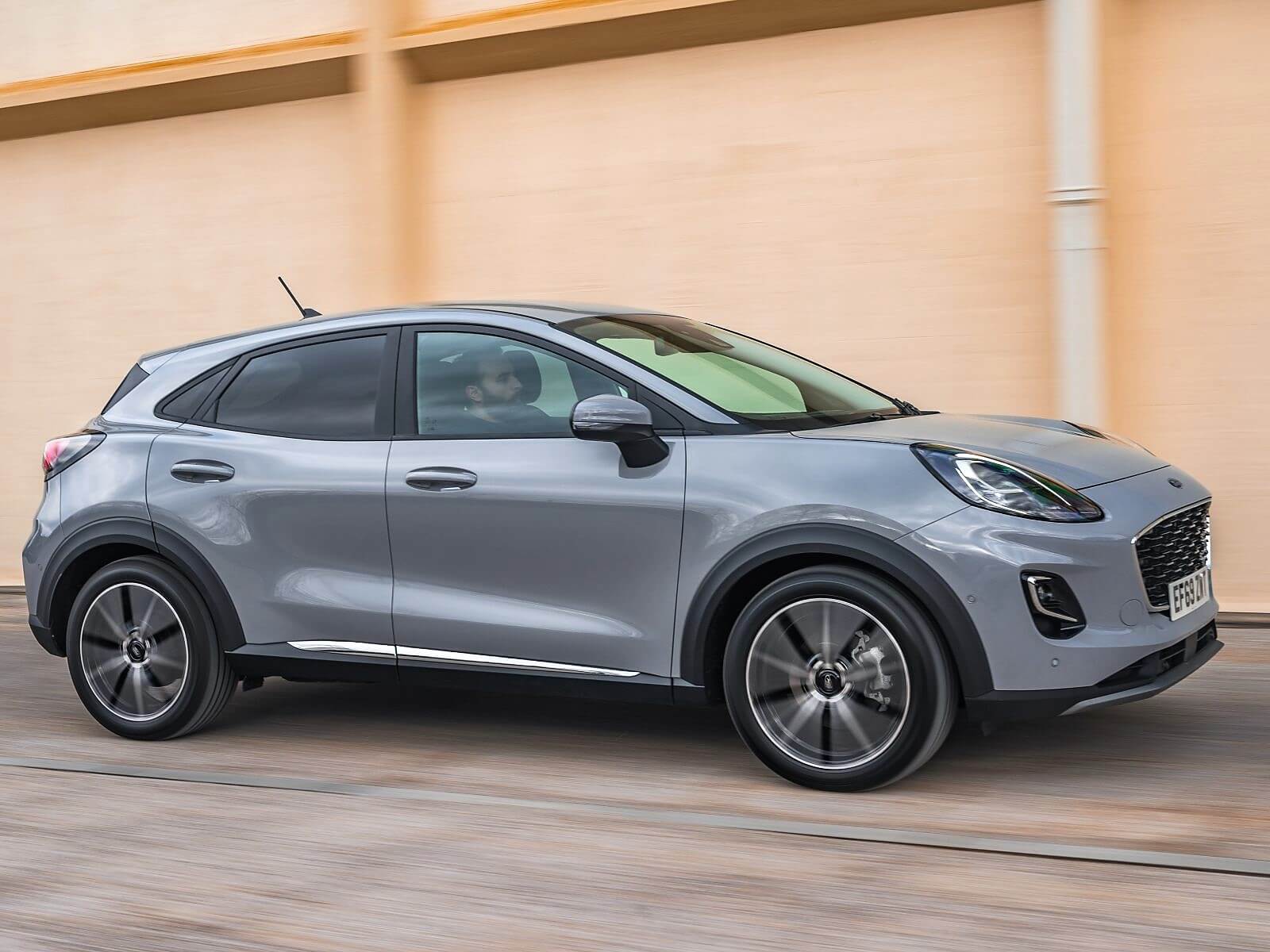 Slotting in between the EcoSport and Kuga in Ford's SUV range, the athletic Puma takes on the likes of the Nissan Juke, Renault Captur and Volkswagen T-Cross in a competitive sector. 
Fitted with a 48V mild hybrid version of Ford's eager 1.0-litre three-cylinder EcoBoost engine, it can't be driven solely on electric power. Instead the electric motor provides additional support to the petrol engine when needed and uses regenerative braking technology to recharge the battery, helping both to increase vehicle fuel economy (up to 52.3mpg) and reduce emission figures (as low as 122g/km). 
Distinctive, entertaining to drive, refined, economical, well-equipped and cleverly packaged, the Ford Puma is a great buy.
12. Skoda Superb (plug-in hybrid)
Available as a hatchback and estate, the big Skoda Superb iV plug-in hybrid is a fantastic addition to the range. 
Combining a 154bhp turbocharged 1.4-litre petrol engine and a 114bhp electric motor, on paper it can go for 34 miles on electric power only. Skoda claims fuel economy of up to 176.6mpg, while CO2 emissions are as low as 38g/km. 
Swift, spacious, comfortable and slick, it's well worth a test drive. You can charge it in five hours using a three-pin plug or 3.5 hours using a 3.6kW wallbox, and like other PHEVs, it will also recharge the battery using energy created when braking. 
13. Nissan Qashqai (mild hybrid)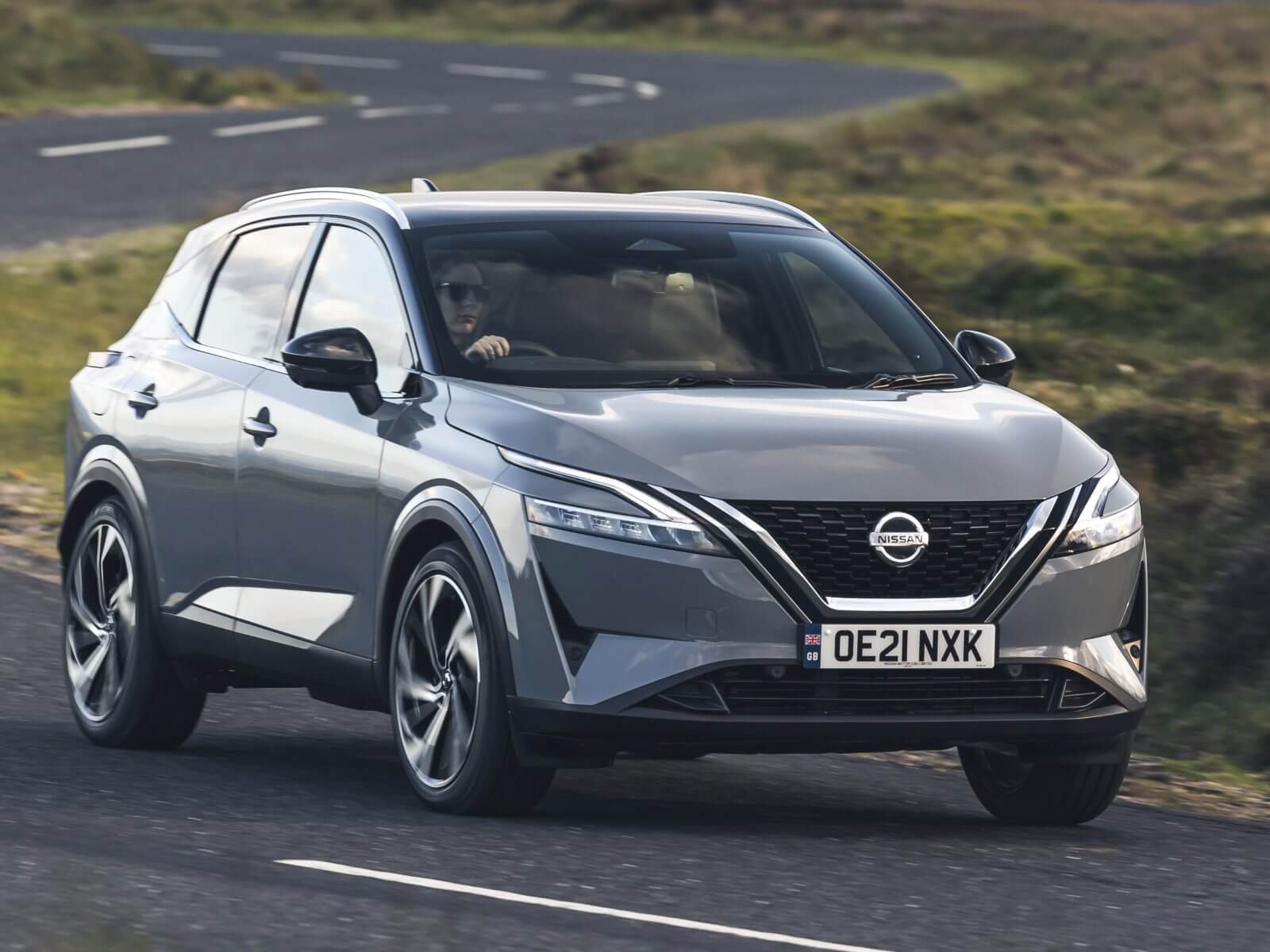 When the original Nissan Qashqai was launched back in 2007, it pioneered the crossover concept with its blend of hatchback compactness and SUV practicality.
The all-new third-generation model is the best yet. Still instantly recognisable as a Qashqai, the new car looks distinctive and modern – and enjoys much greater kerb appeal.
Powered by a 1.3-litre turbo petrol engine, it now features 12v mild-hybrid technology and is available with 138bhp and 156bhp outputs and Nissan claims it can sprint from standstill to 60mph in 9.5 seconds and on to a top speed of 128mph, while fuel economy is 43.6mpg and CO2 emissions are as low as 146g/km.
The competitively priced new Qashqai puts Nissan back in the game with its winning blend of sharp new looks, refined driving experience and practicality, plus better build quality, the latest tech and generous equipment levels.
14. Volkswagen Golf GTE (plug-in hybrid)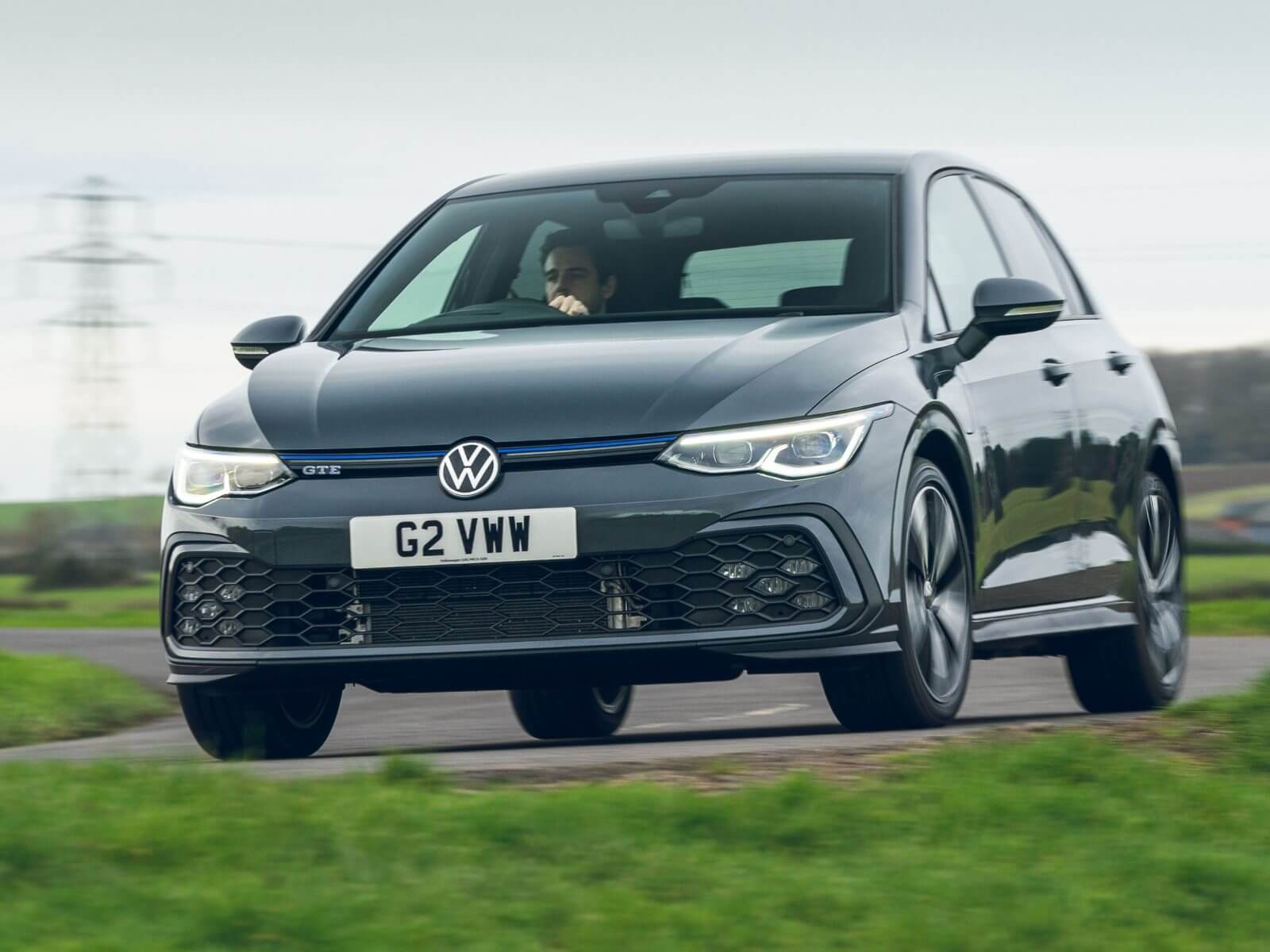 Looking for a swift, practical car that's kinder to the environment, but not quite ready to go pure electric? The latest Volkswagen Golf GTE, the "performance" plug-in hybrid version of the iconic hatchback, could be right up your street.
Despite having a smaller engine than the GTI (1.4 compared to 2.0 litres), the addition of a 13kWh battery means the GTE has the same power (242bhp) yet can also travel electric-only for up to 40 miles.
In a nutshell, the GTE offers a winning combination of performance, economy, comfort and driver dynamics, all rolled into a well built, well-designed hatchback with serious badge appeal.
15. Toyota Yaris (self-charging hybrid)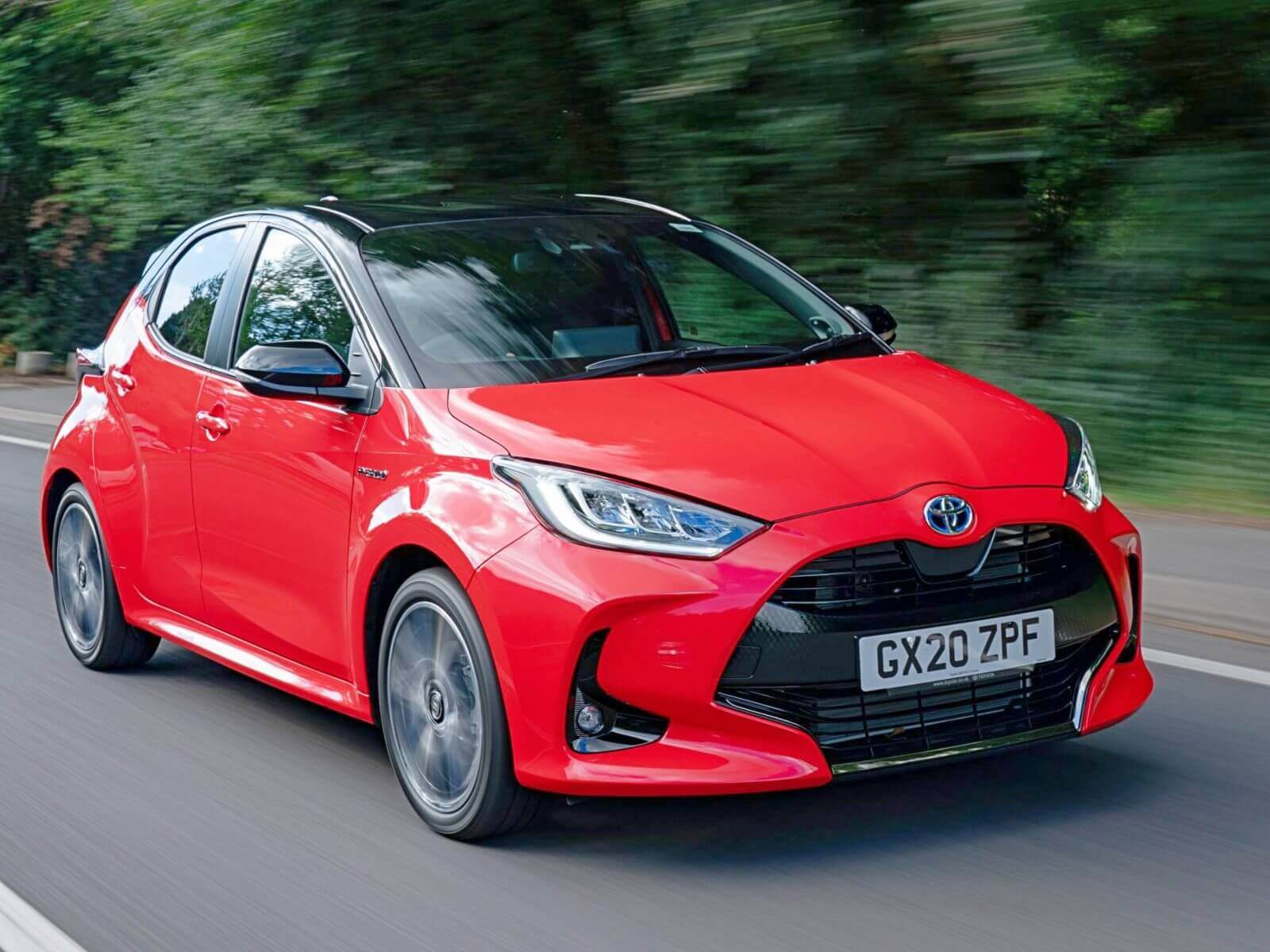 Launched in 2020, Toyota's best-selling supermini is transformed for its fourth generation, with cool looks, clever packaging, new technology and an efficient petrol-electric hybrid system. 
Featuring a 1.5-litre three-cylinder petrol engine and an electric motor, it can return up to 68.9mpg, while CO2 emissions are as low as 92g/km. It also benefits from Toyota's reputation for reliability, plus a five-year/100,000-mile warranty. 
Sporty, stylish, safe and surprisingly dynamic on the road, the Toyota Yaris should definitely be on your hybrid small car shortlist.
16. Honda Jazz (self-charging hybrid)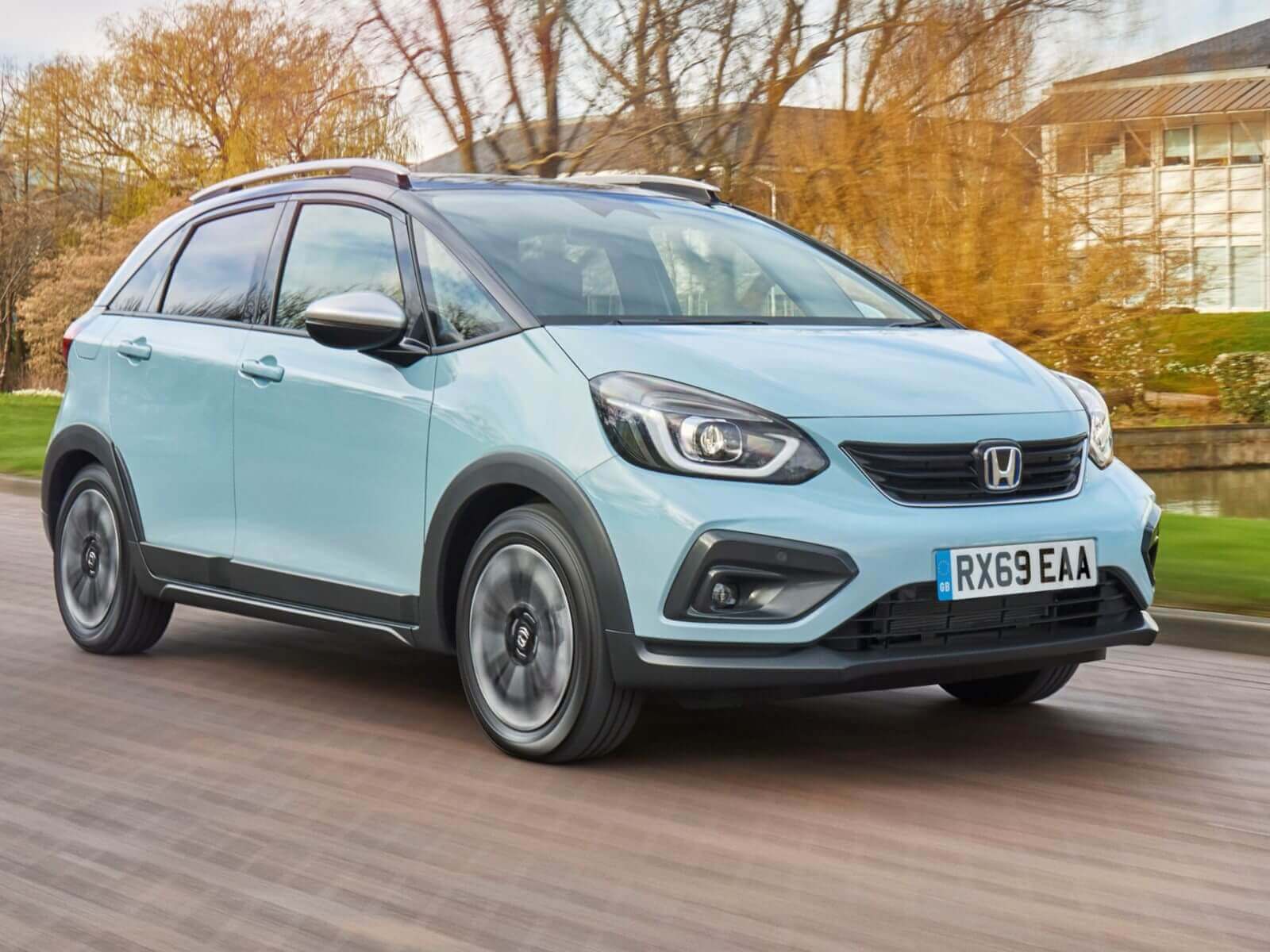 Now in its fourth generation, Honda's little Jazz supermini has evolved into a genuinely appealing car, thanks to its quirky looks, spacious interior and hybrid system. 
Also available as the more rugged Jazz Crosstar, it uses a 1.5-litre petrol engine, two electric motors and a lithium-ion battery, all working harmoniously together to provide a smooth driving experience. 
With CO2 emissions from 102g/km and a claimed fuel economy of 62.8mpg, it's affordable to run and should be dependable, because it's a Honda! 
17. Toyota Corolla (self-charging hybrid)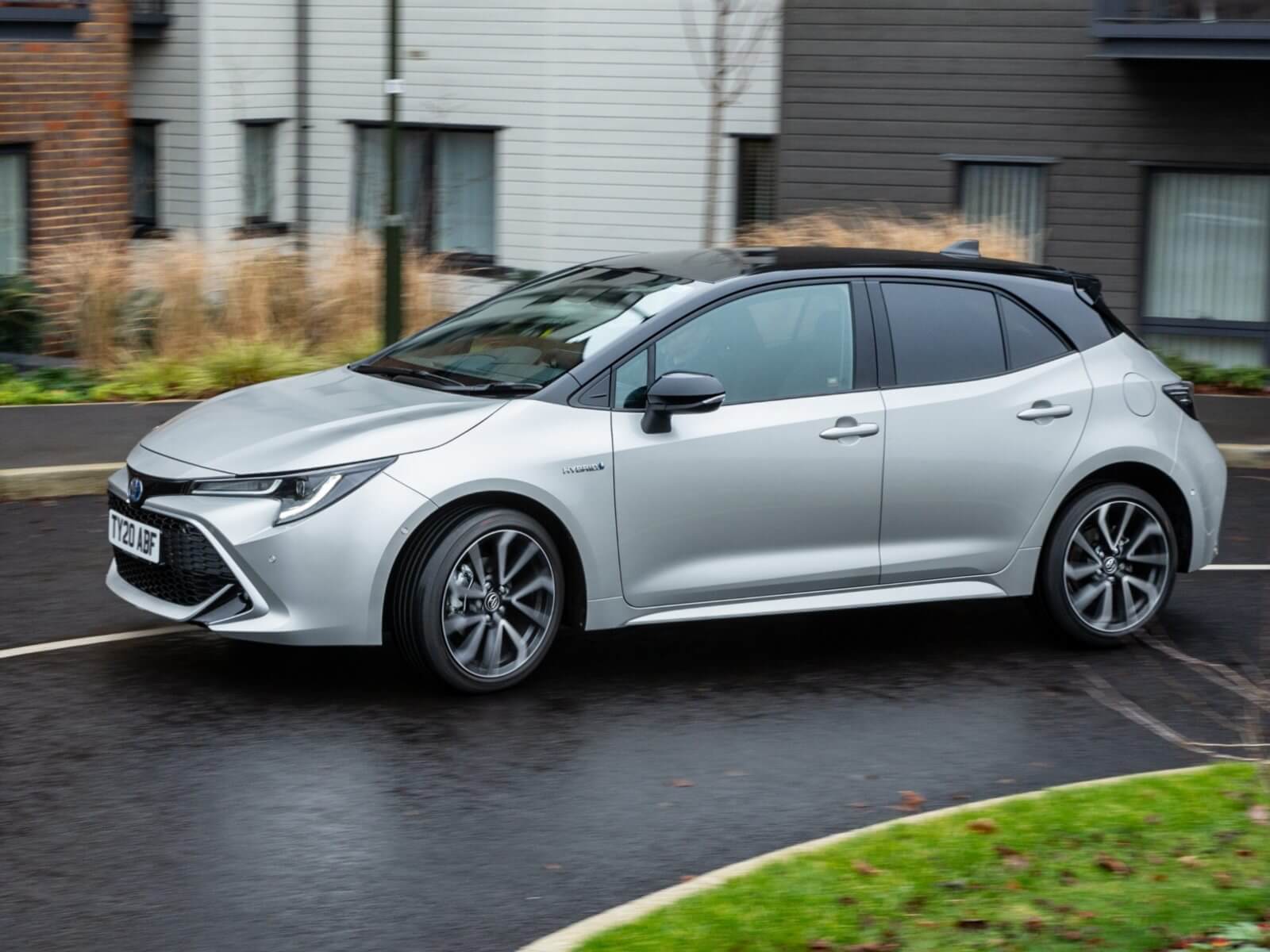 Back in the UK after a 15-year absence and doing battle with the likes of the Volkswagen Golf and Ford Focus in the highly competitive family hatchback sector, the Toyota Corolla is better than ever. 
Well equipped, safe and spacious, it uses Toyota's tried-and-tested self-charging hybrid system. Choose between 1.8 and 2.0-litre petrol engines, with the former offering fuel economy as high as 56.4mpg and CO2 emissions of 112g/km. 
And naturally, there's no need to plug it in to charge the battery, because the recharging works seamlessly in the background.
18. BMW 330e (plug-in hybrid)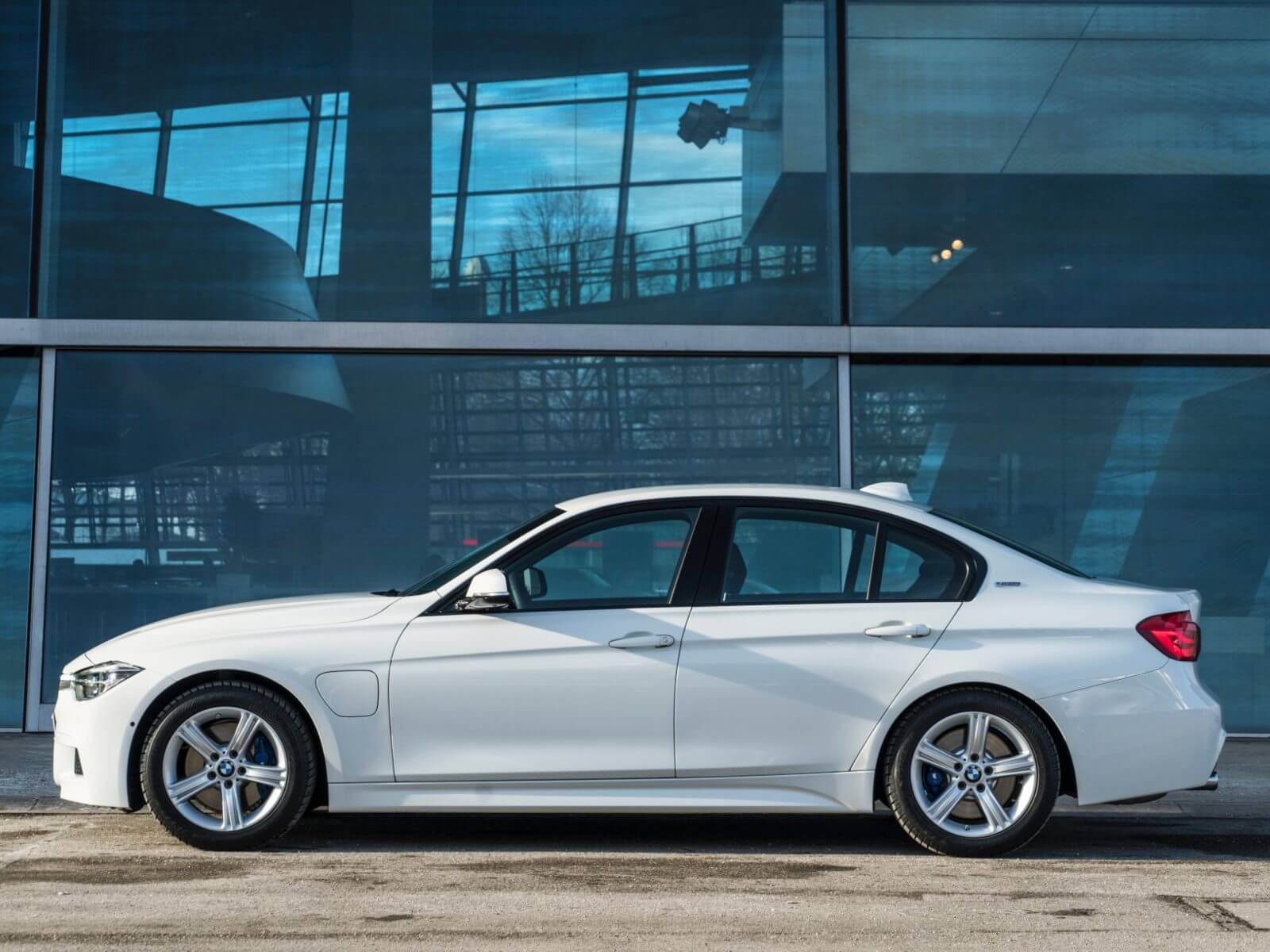 Available as a saloon or estate ("Touring" in BMW speak), the big selling 330e is, quite simply, one of the best plug-in hybrids on the market. 
The combination of an electric motor and 2.0-litre petrol turbo engine means the 330e is capable of 0-62mph acceleration in just 6.5 seconds, yet can travel for up to 37 miles on electric power only and has a theoretical 201.8mpg fuel economy and CO2 emissions as low as 30g/km. 
As you'd expect from a BMW, it offers a dynamic drive, top build quality and big badge appeal.
19. Ford Kuga (mild hybrid/self-charging hybrid/plug-in hybrid)
The all-new Ford Kuga is an SUV that ticks all three hybrid boxes. Initially available with mild and plug-in hybrid powertrains, a self-charging version will follow. 
The PHEV combines a battery-powered electric motor with a 2.5-litre petrol engine. Fully charged, the Kuga PHEV can drive up to 39 miles on electric power alone and it has a potential fuel economy of 282mpg, while CO2 emissions are as low as 23g/km. 
The mild hybrid version has a self-charging electric motor that provides additional support to the conventional engine when needed.
20. Jeep Renegade (plug-in hybrid)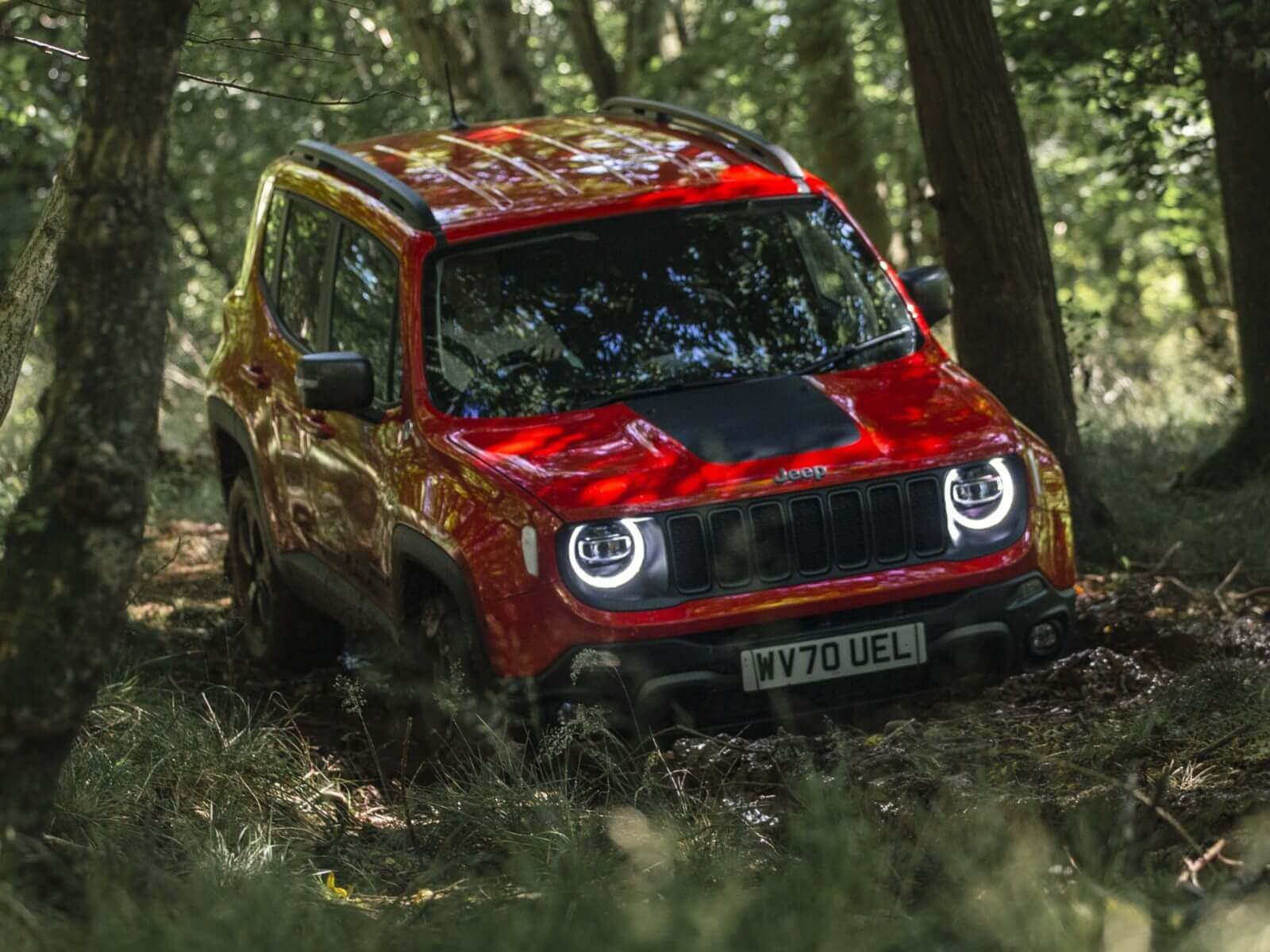 If you're in the market for a compact 4x4 that's as much at home in the city or countryside, then Jeep's first plug-in hybrid vehicle – an electrified version of the Renegade (badged 4xe) – could be for you.
Combining an 11.4kWh battery with a 1.3-litre petrol turbo engine means that this cool crossover can travel for 26 miles on electricity alone. 
If you charge it regularly, there's the possibility of some very low running costs (Jeep claims it can return up to 134mpg), while CO2 emissions start at less than 50g/km. Effortless off-road, the Renegade 4xe is ideal for outdoorsy types.
Porsche Panamera 4 E-Hybrid Sport Turismo (plug-in hybrid)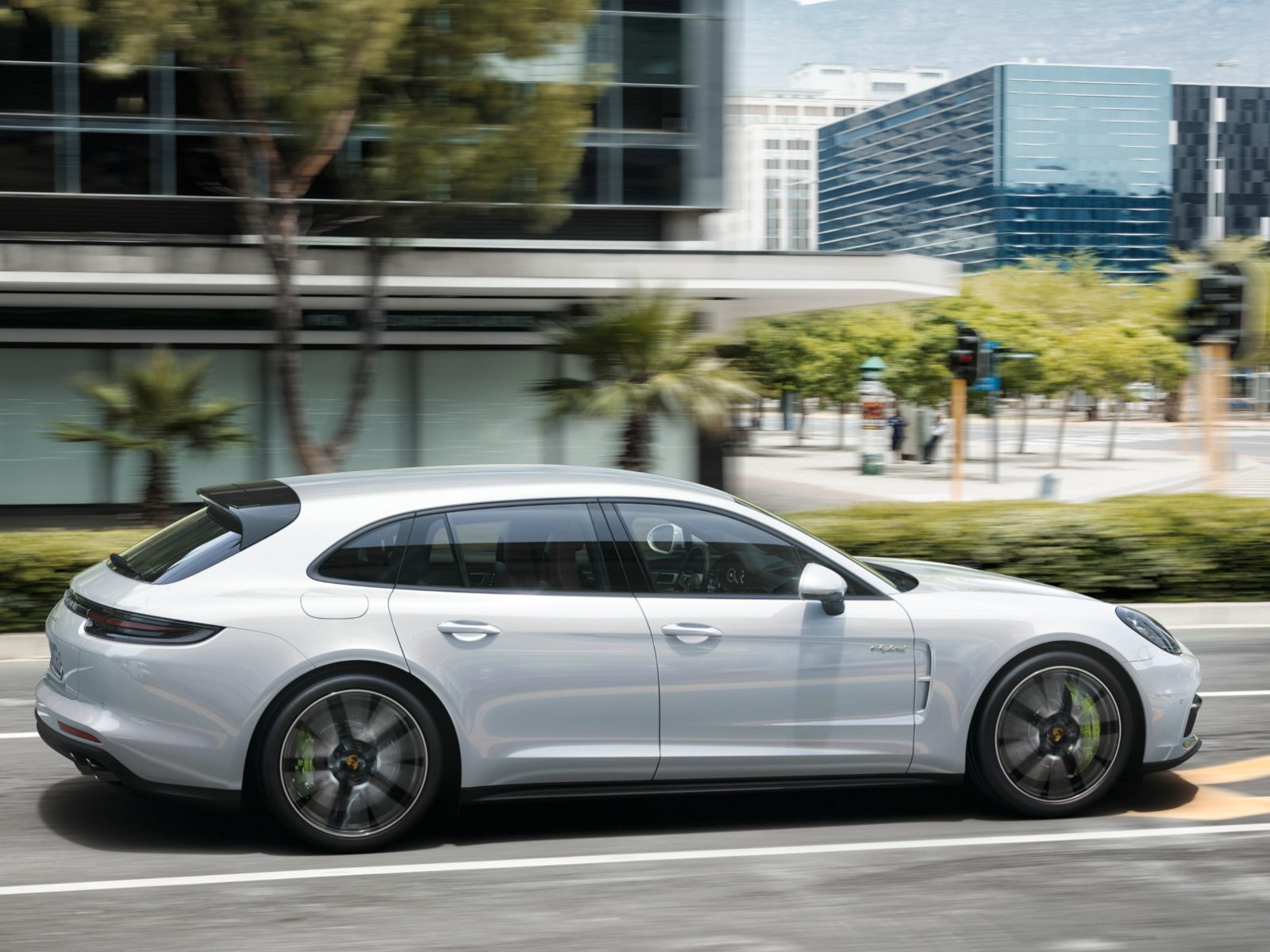 And finally, here's a bonus choice for lottery winners – or anyone with close to £100,000 to spare. 
The sleek Panamera Sport Turismo is arguably the best-looking estate car on the market and it's also available as a PHEV. 
Not only can it accelerate from 0-62mph in just 4.4 seconds and reach 174mph, but it has a theoretical fuel economy of up to 134.5mpg and its CO2 emissions are as low as 60g/km. 
It can also travel in pure electric mode for up to 30 miles, while the finish and build quality are faultless.