Despite our unpredictable weather, the UK is one of the biggest markets for open-top cars.
Most of the convertibles on sale today are much like driving regular cars, but with the added sensation of wind-in-your-hair motoring.
Soft-tops may not be as practical as hatchbacks and SUVs (rear legroom and boot space take a hit), but they offer a uniquely liberating, fun driving experience.
Most of their roof mechanisms open and close at the touch of a button, and when the top is down it's not quite the cold, blustery experience it was back in the day.
If you're looking to treat yourself to a convertible this summer, the good news is that there's plenty of choice below £30,000 – from traditional sports cars to open-top versions of popular city cars and superminis.
Smart fortwo cabrio - from £20,920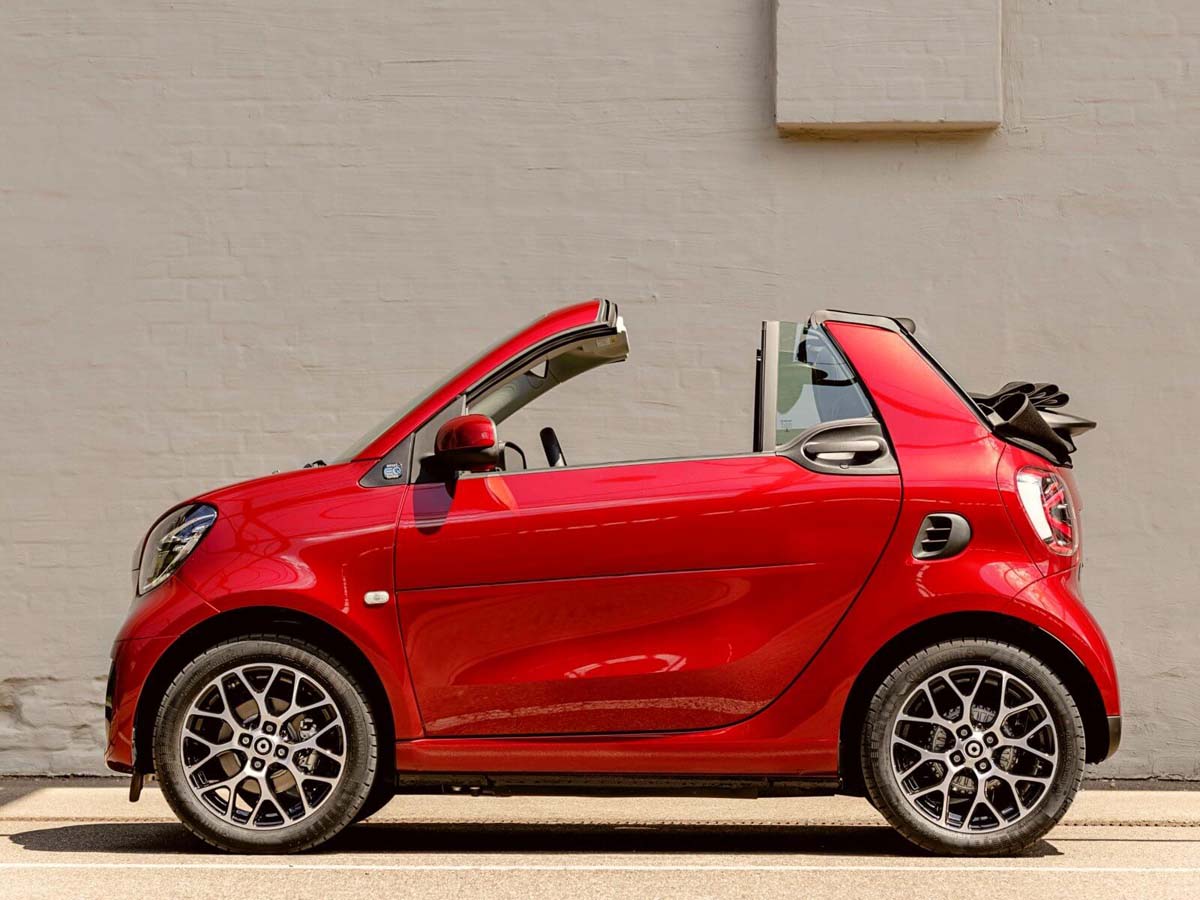 The dinky Smart fortwo has been a familiar sight in our cities for several years now. Now only available as a pure electric car, it makes more sense than ever, and the cabrio version is ridiculously cute. 
With a range of just 80 miles it's more of a nippy, urban runabout, but it's also great fun to drive, well built, generously equipped and can be charged up to 80% battery capacity in just 40 minutes.
Peugeot 108 Top! - from £14,000
Strictly speaking, the 108 Top! (and its French cousin, the Citroen C1 Airscape) aren't convertibles, but they're the next best thing. 
The 108 boasts a long, retractable electric fabric roof with a wind deflector to limit buffeting and noise, meaning you can enjoy that outdoor experience all year round.
Mazda MX-5 - from £23,800
The MX-5 isn't the world's most popular sports car for nothing. Sharply styled, well-built and boasting superb handling, you can either choose the convertible or distinctive RF (Retractable Fastback) variant which adds a little more comfort and coupe looks. 
It's cosy inside, but overall the MX-5 is remarkable value and surprisingly easy to run as a daily driver.
Audi A3 Cabriolet - from £30,565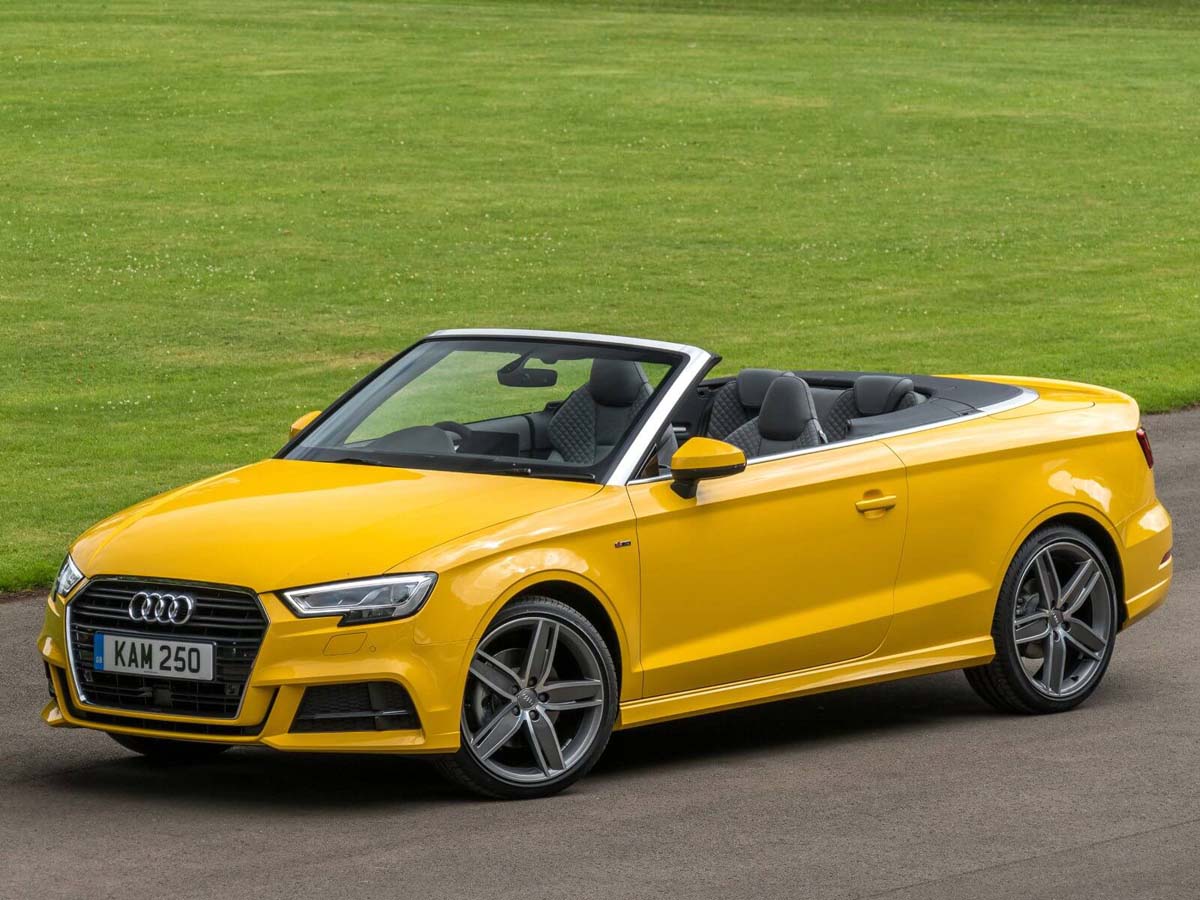 Admittedly it's a tad over budget, but we can't miss out the A3 Cabriolet. Boasting serious badge appeal, it features sharp lines, Audi's signature plush interior and great build quality. 
The sound-proofed roof goes from closed to open at the touch of a button in just 18 seconds at speeds of up to 31mph.
MINI Convertible - from £20,630
Looking for a funky four-seat convertible that's entertaining to drive and bursting with character? 
The MINI Convertible might be right up your street, with its electrically powered soft top which folds down in 18 seconds, at speeds of up to 20mph. 
Meanwhile, its 134bhp 1.5-litre petrol engine can sprint from 0-62mph sprint in 8.8 seconds.  
Volkswagen T-Roc Cabriolet - from £26,795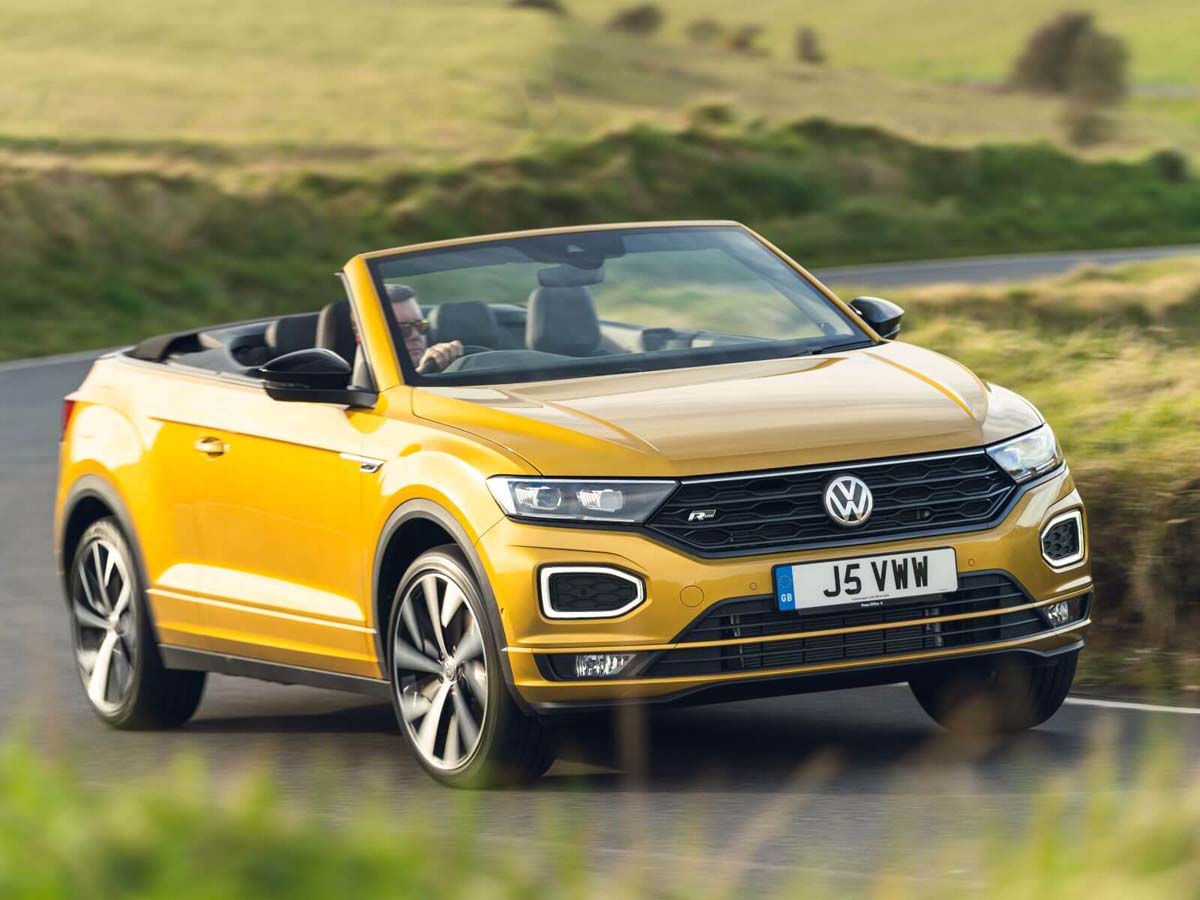 Meet the new kid on the block: "the first crossover cabriolet in the compact class". Based on the acclaimed T-Roc SUV, it features a coupe-like roof line and effectively replaces the Volkswagen Beetle and Golf Cabriolet models. 
The new T-Roc's roof fully opens in just nine seconds, and if the heavens open, it takes only 11 seconds to get the roof back over your head.
Fiat 500C - from £15,420
If you hanker for a retro look, then the 500C ticks all the right boxes. Its fabric roof folds back electronically at the touch of a button and it's great fun to drive. 
It's now available with a 1.0-litre mild hybrid engine for extra efficiency, but if you can stretch to £18,960, you can buy the pocket rocket that is the Abarth 595C. Sportier than the 500C, it features a 145hp 1.4-litre turbo engine capable of 0-62 mph in 7.8 seconds.
BMW 2 Series Convertible - from £30,220
OK, so the BMW will only make our £30,000 budget if you're prepared to haggle a little (like the Audi A3 Cabriolet), but it's a classy choice, offering elegant looks, superb handling and a generous level of equipment. 
Beautifully built, its electric roof can be operated automatically at speeds of up to 30mph.
Citroen C1 Airscape - from £13,990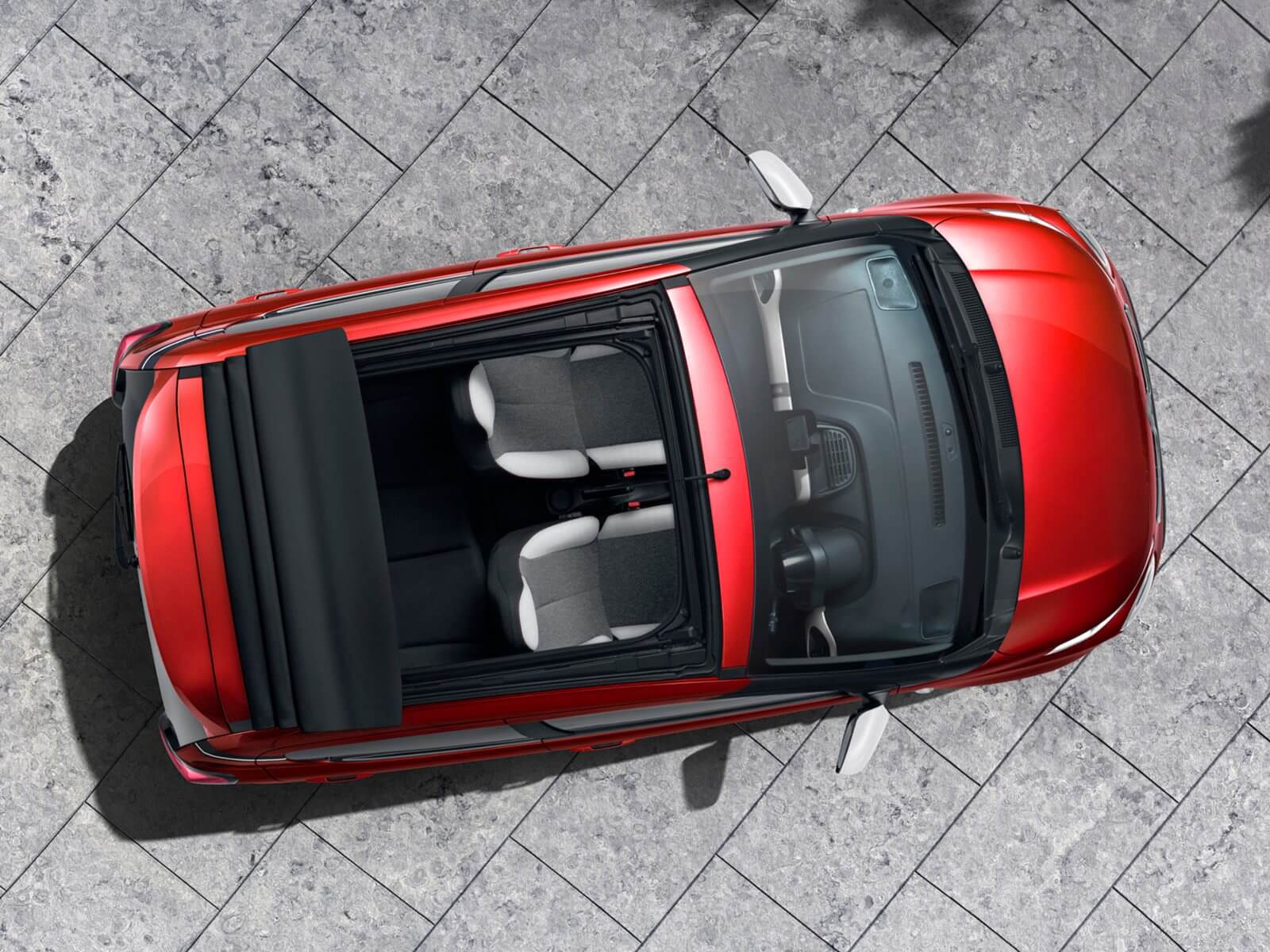 Like its cousin, the Peugeot 108 Top!, the Airscape version of the Citroen C1 city car features a large power-sliding fabric roof. 
A great way to experience wind-in-your-hair motoring on a budget, the cute C1 will put a smile on your face because it's fun to drive and cheap to run.
Caterham 310 - from £28,990
And finally, an open-top option for a real driving enthusiast. One of the latest iterations of the classic Super Seven series, the 310 is fitted with a 1.6-litre Ford engine which delivers 152bhp. 
It may sound modest, but in such a lightweight car it means that the 310 is capable of 0-60mph in a blistering 4.9 seconds. Just don't expect any luxuries – the 310 is a thrilling, back-to-basics sports car. 
I'm an experienced journalist, digital editor and copywriter, now specialising in motoring. I'm editor of Automotive Blog and have worked across the media in newspapers, magazines, TV, teletext, radio and online for household names including the BBC, GMTV, ITV and MSN. I've produced digital content in the financial sector for Lloyds Bank, Nationwide and the Money Advice Service. I'm married with two children and live near Bath in Somerset.