Believe it or not, the UK is one of the world's largest markets for open-top cars, despite our unpredictable weather.
Gone are the days when driving a soft-top was a cold, blustery, noisy experience only for diehards.
Today's convertibles are pretty much like driving regular cars, but with the added sensation of wind-in-your-hair motoring. What's more, most of their roof mechanisms open and close at the touch of a button, so there's no stretching involved.
Whether you call them roadsters, convertibles, dropheads, cabrios or spiders, there's a great choice out there for less than £25,000...
1. Fiat 124 Spider - from £21,055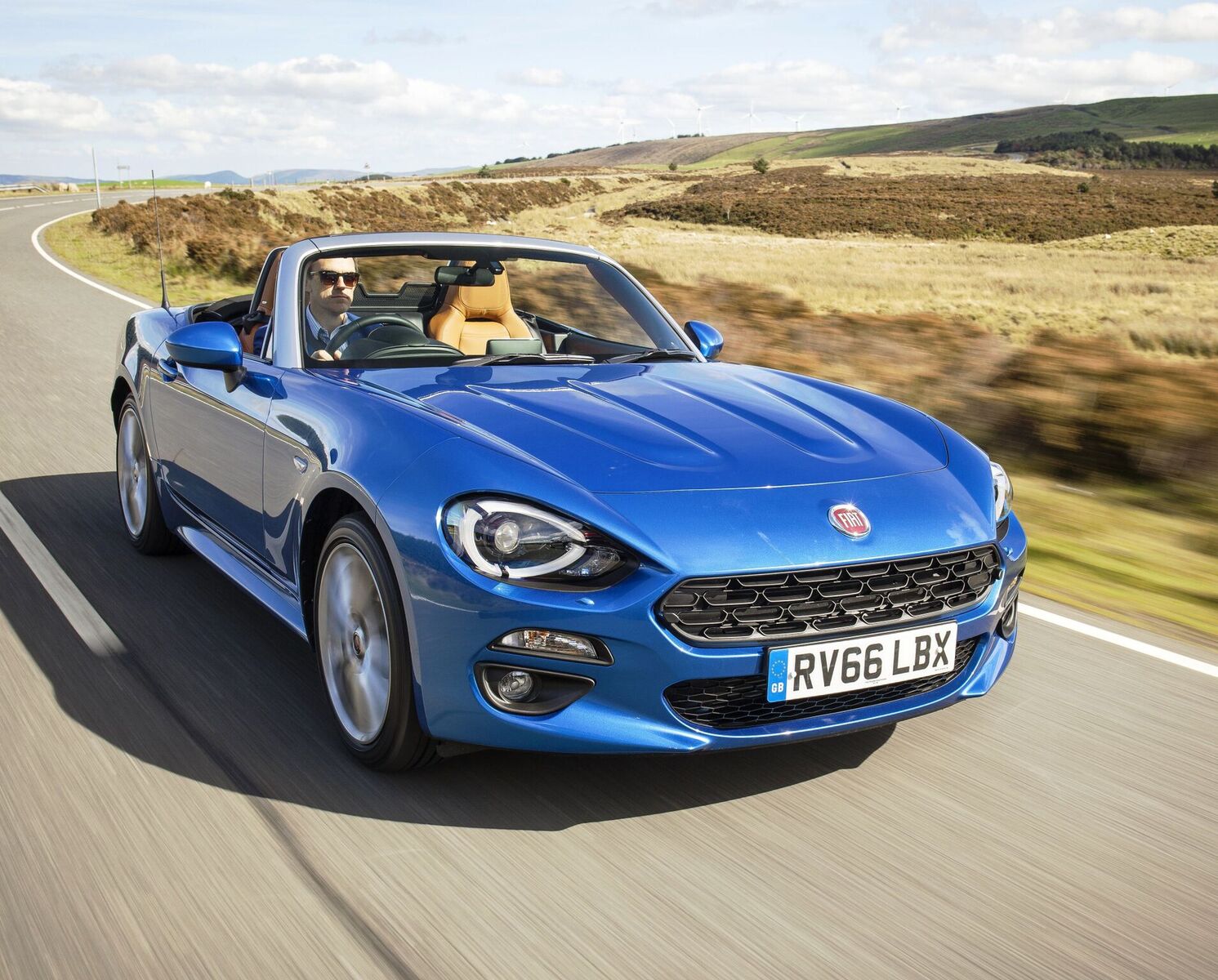 It may be based on the Mazda MX-5, but Fiat's version has a character all of its own, thanks to its retro looks and lively 1.4-litre turbocharged petrol engine. Open-top motoring at its best.
2. Volkswagen Beetle Cabriolet - from £20,800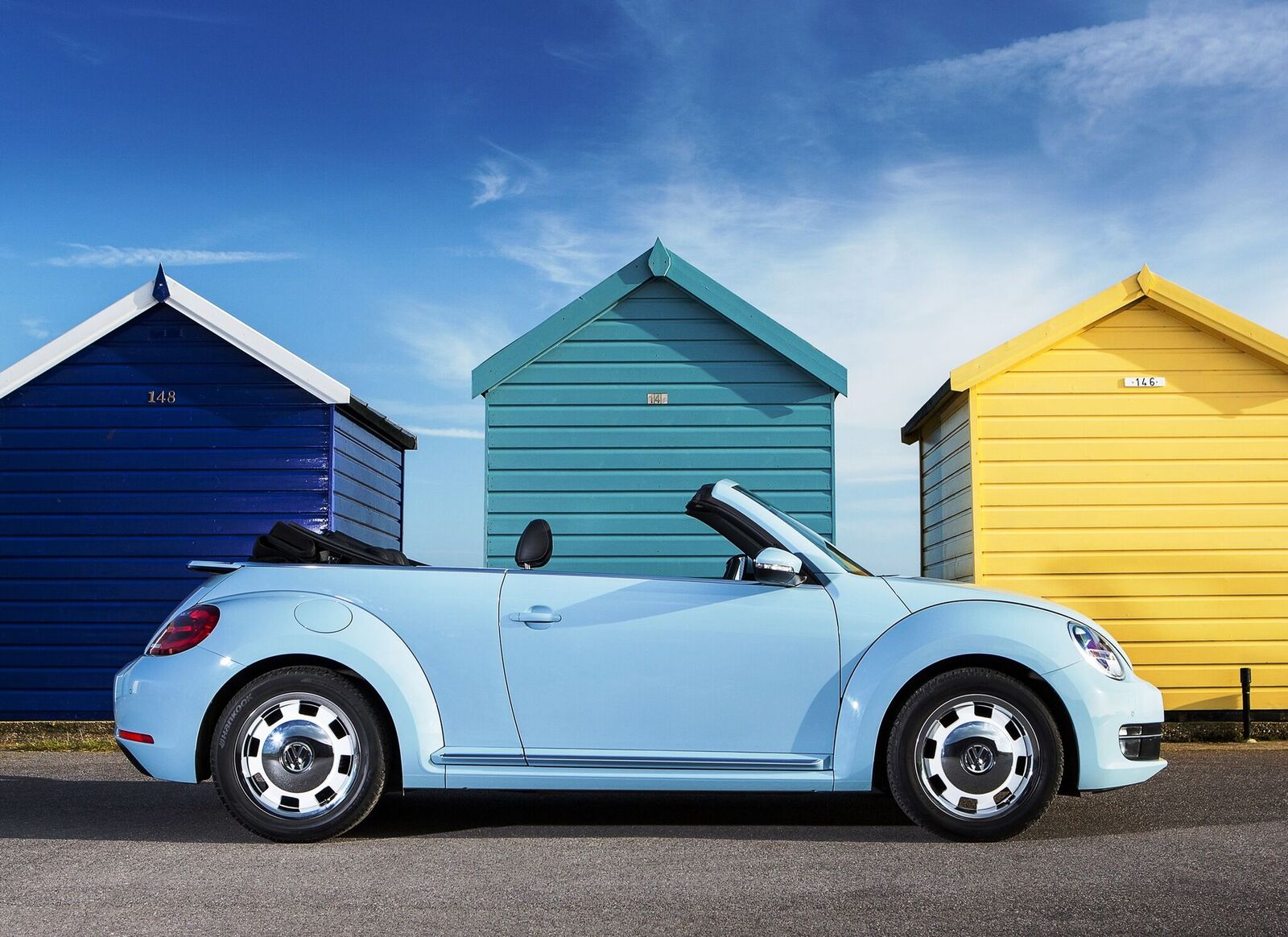 If you're looking for retro charm, then maybe the Beetle is for you. There's just enough space for two adults in the rear and it drives well enough - just don't expect hot hatch performance or handling. This car is all about looks and taking it easy.
3. Mazda MX-5 - from £18,995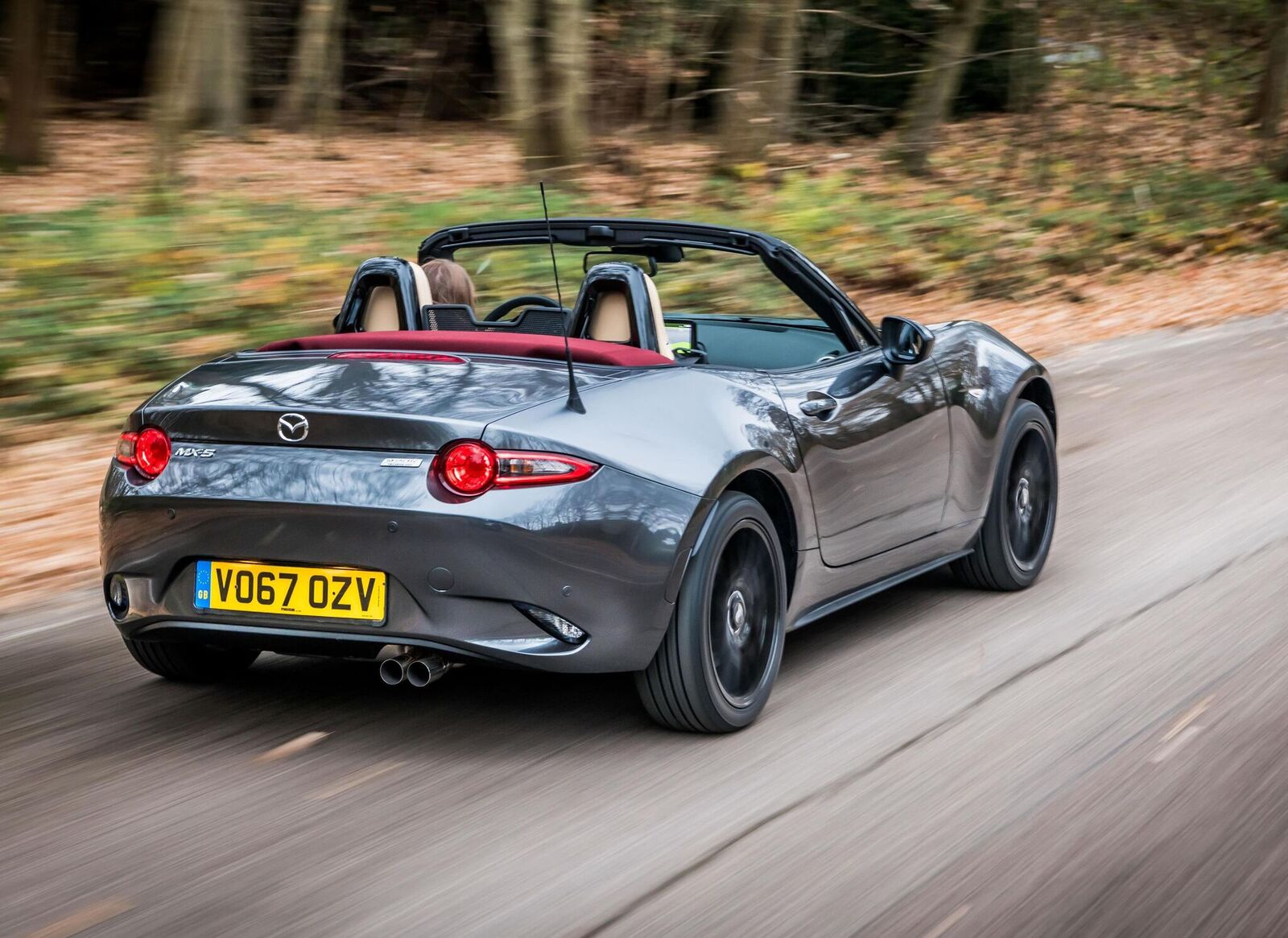 The latest version of the world's most popular convertible is better than ever. Stylish, well built and blessed with superb handling, there's also a distinctive RF (Retractable Fastback) variant which adds a little more comfort and coupe looks. Overall, the MX-5 is fantastic value and great fun. 
4. MINI Convertible - from £19,795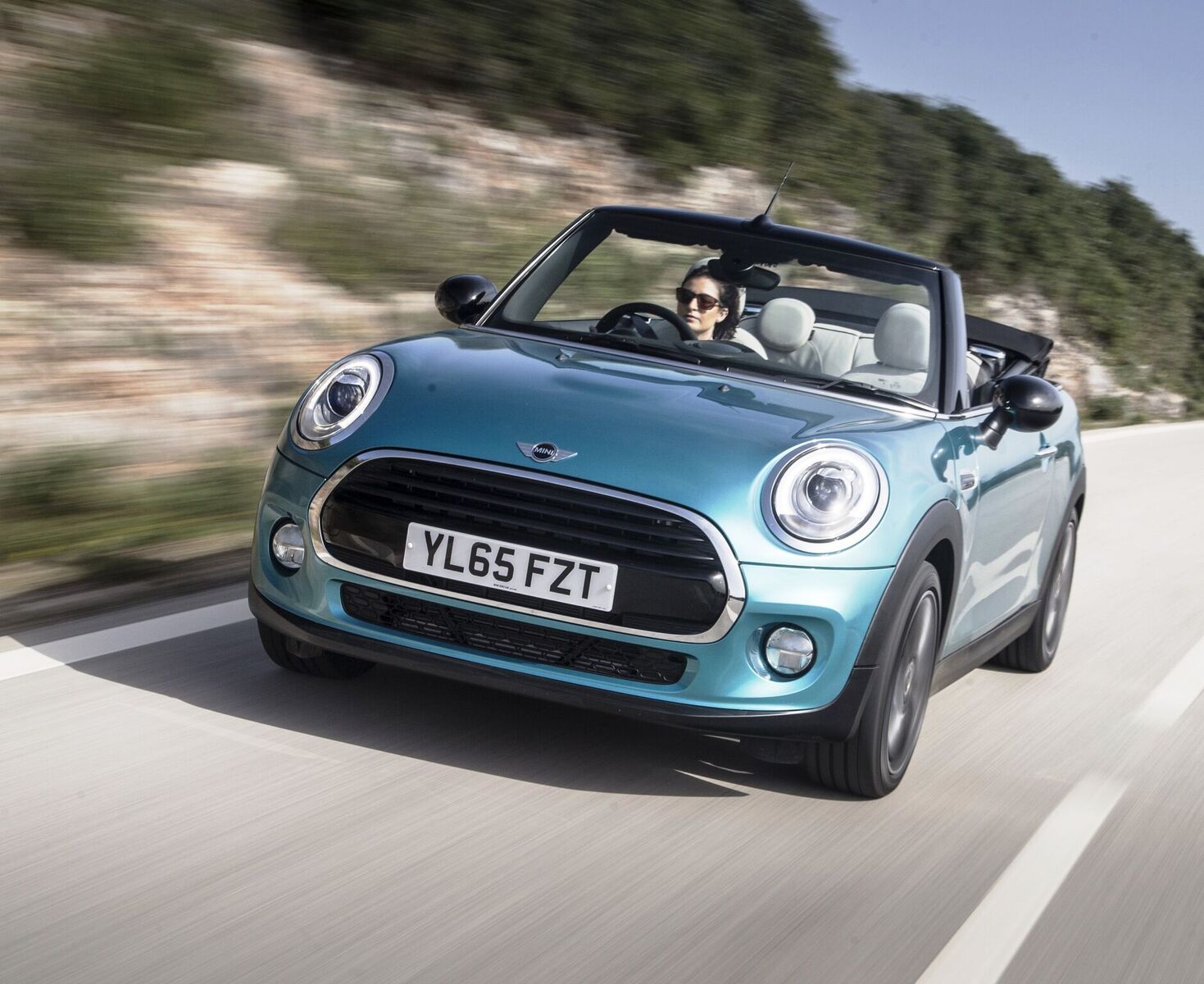 MINI's popular four-seat convertible is as funky and retro as ever - and it's entertaining to drive. The fabric roof opens and closes in 18 seconds at up to 18mph. Choose the version with the smooth 134bhp 1.5-litre petrol engine and it's good for the 0-62mph sprint in 8.8 seconds.  
5. DS 3 Cabrio - from £19,590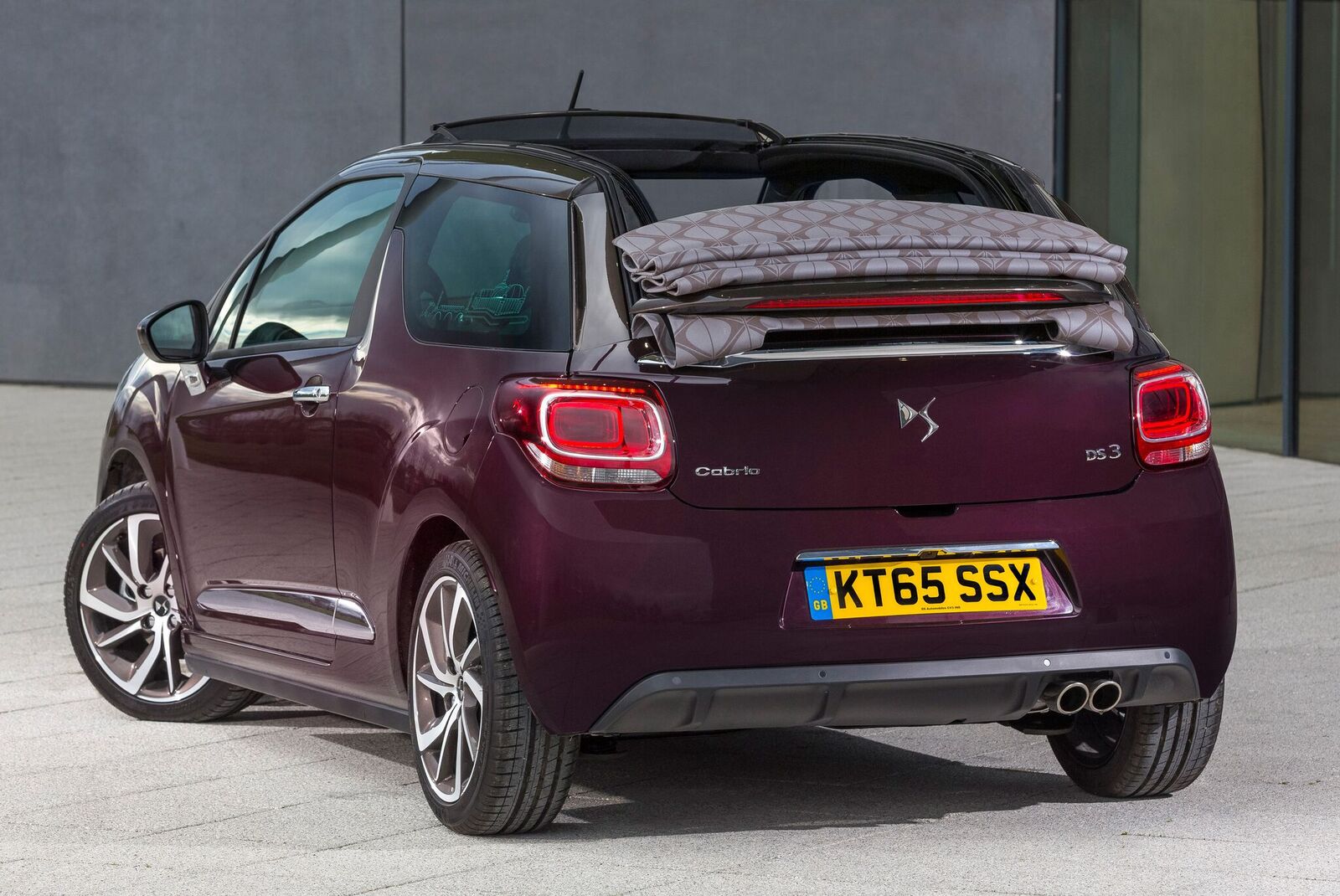 Chic and economical, the evergreen DS 3 Cabrio's roof can be raised and lowered in 18 seconds at speeds of up to 70mph. It's available with a range of efficient engines and there's even a sporty Performance model with a powerful 1.6-litre petrol unit that is capable of 0-62mph in just 6.5 seconds.
6. Fiat 500C - from £14,270
Fiat's funky convertible is as popular as ever. Fun and easy to drive, the 500C's fabric roof folds back electronically at the touch of a button and it's full of retro design touches. Stretch to £17,515 and above and you can choose a more hardcore Abarth 595C variant.
7. Toyota Aygo X-Claim - £14,200
This limited edition version of Toyota's distinctive city car comes with a Burgundy-coloured electrically retractable "Fun-roof". Similar to its non-identical triplet siblings, the Peugeot 108 Top and Citroen C1 Airscape (see below), it's a cabrio in all but name.
8. Smart ForTwo Cabrio - from £13,515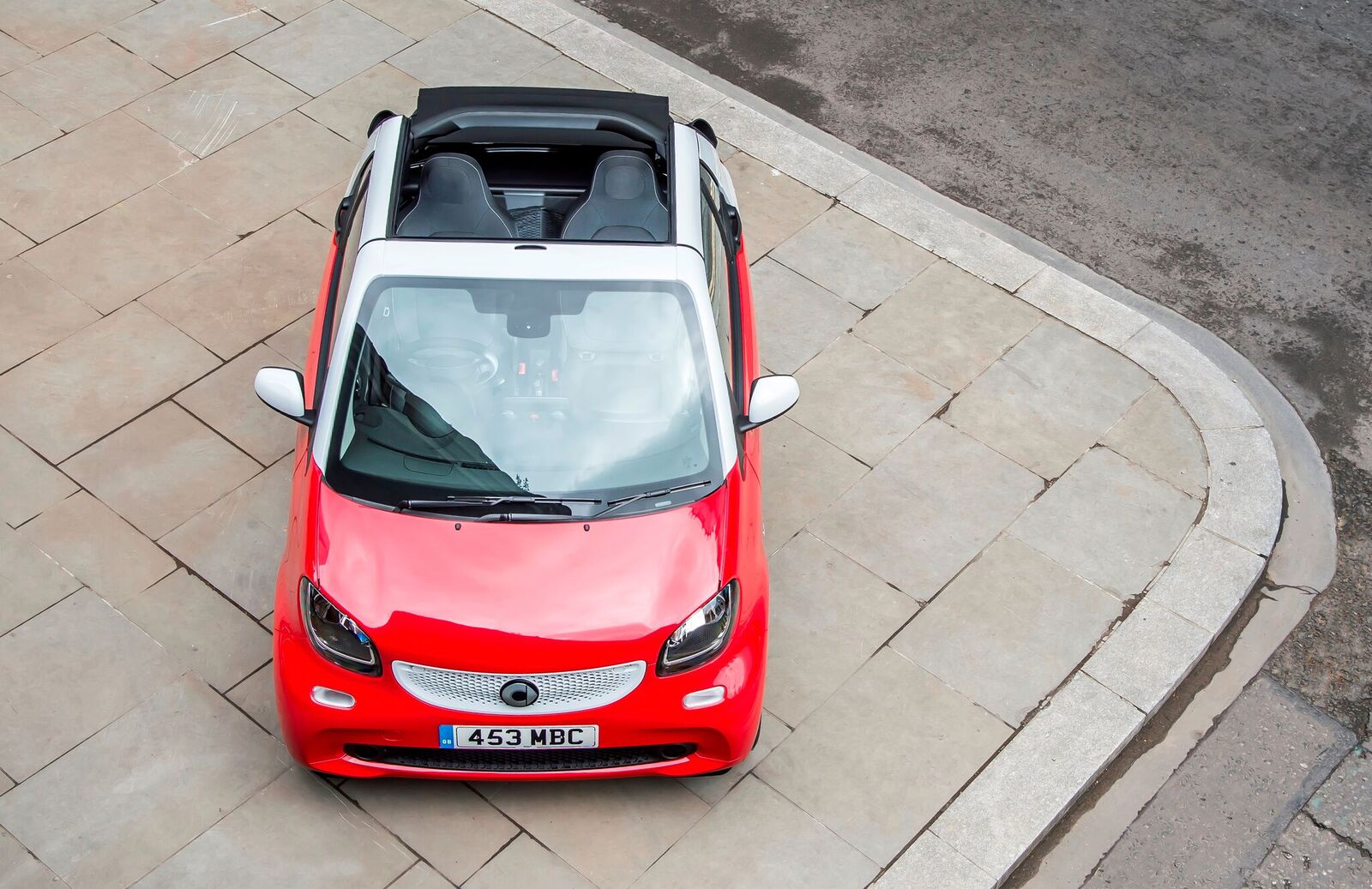 Cute, fun and economical, Smart's two-seater soft-top is a bit on the expensive side, but it's well-built and a great choice for congested cities. Shell out £20,920 and you can get a EQ fully electric version.
9. Peugeot 108 Top - from £12,190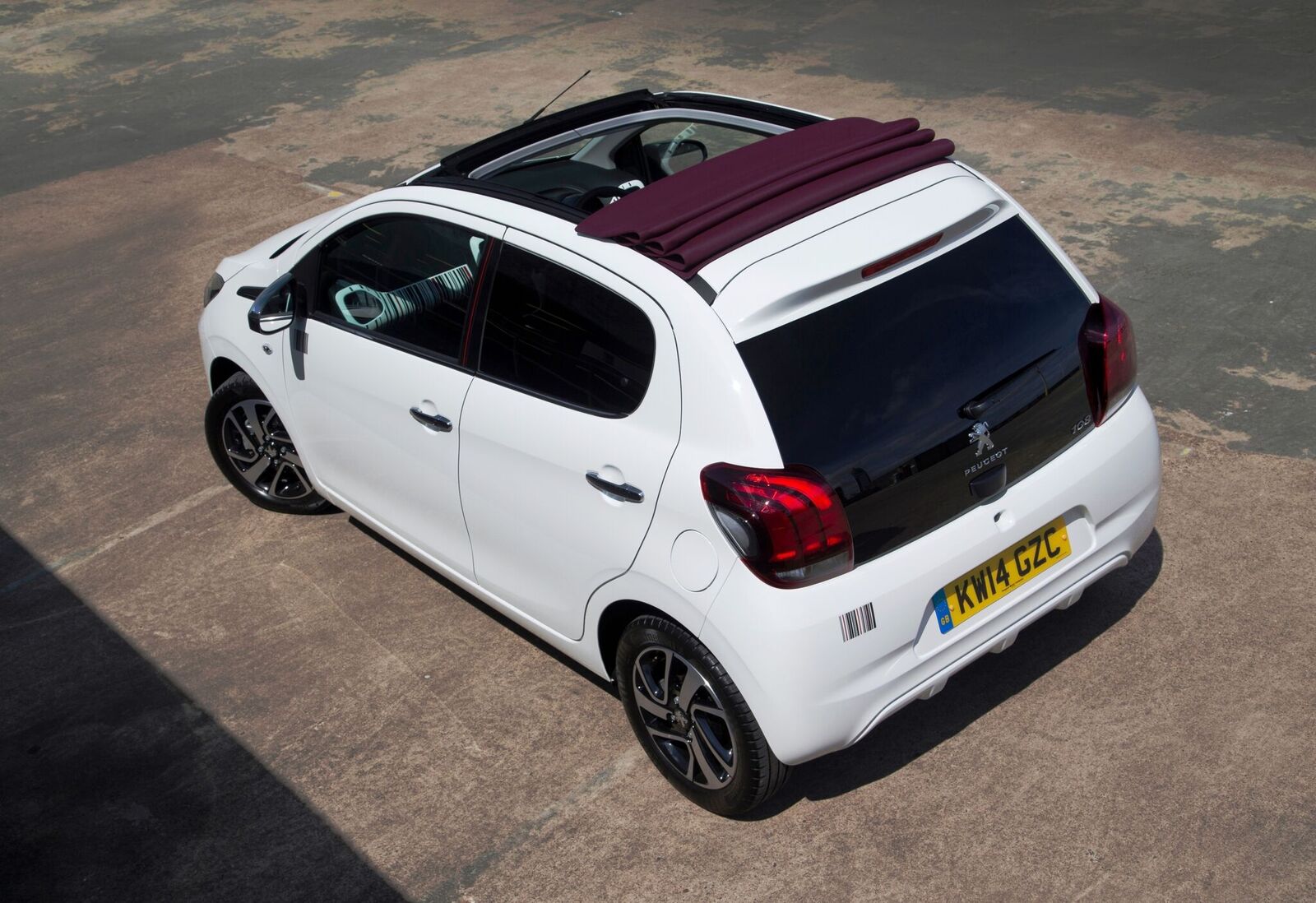 Strictly speaking, the 108 Top (and the Toyota Aygo X-Claim and Citroen C1 Airscape) are not convertibles, but they are the next best thing. All three city cars were co-developed and sport large roll-back fabric sunroofs. The Peugeot 108 is arguably the classiest of the trio.
10. Citroen C1 Airscape - from £12,190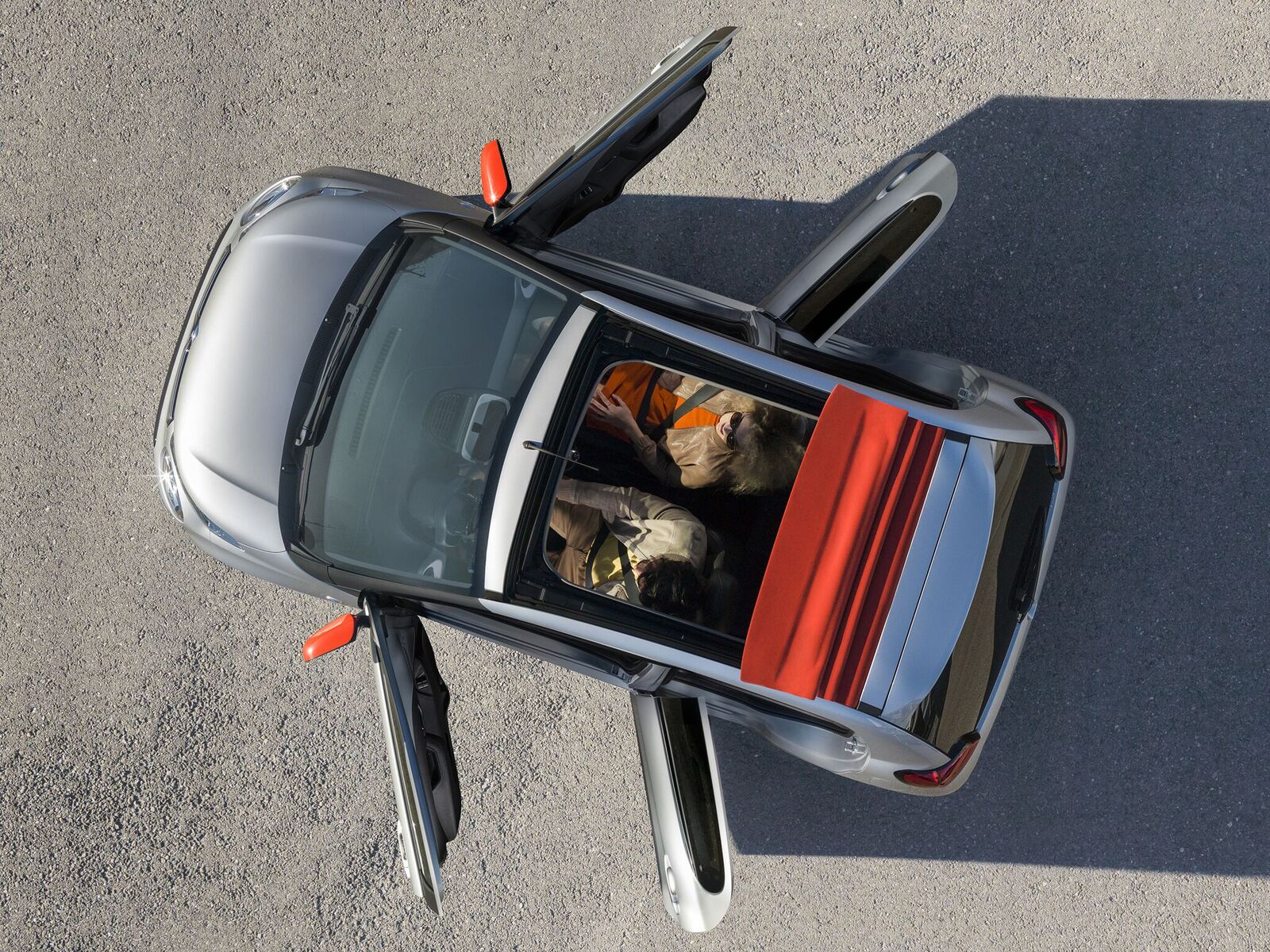 A great way to experience wind-in-your-hair motoring on a budget, the cute C1 will put a smile on your face. Fun to drive and cheap to run, its little three-cylinder petrol engine is capable of up to 68.9mpg with CO2 emissions of just 95g/km.
Want help buying your new convertible? Admiral Car Finance could get you closer to your dream car.