A budget of up to £25,000 will buy you some great brand new cars. However, if you're prepared to buy used or nearly-new, you can move up into the premium sector.
We've chosen 10 stylish used vehicles that should be on your shortlist...
BMW 330e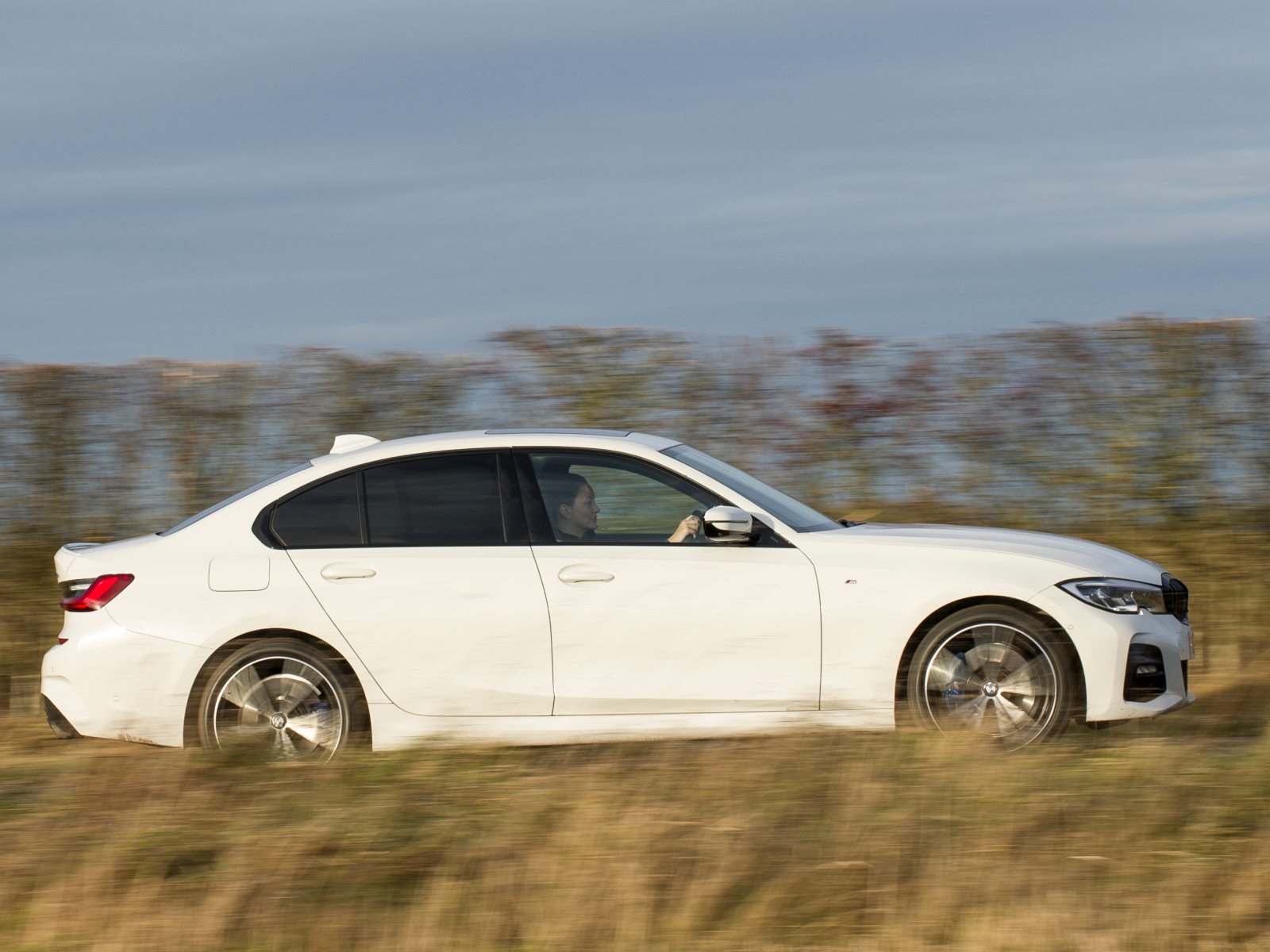 The sixth-generation BMW 3 Series (2012-2019) was a class act. Available as an executive saloon or estate, you could choose from a selection of superb petrol and diesel engines.
We reckon the plug-in hybrid version (badged 330e) makes a great second-hand buy. It has a pure electric range of around 25 miles – and because it was popular with company car buyers, there are plenty available.
A budget of around £20,000 should be enough to secure you a low miler from as late as 2018. Just think, if your commute is short or you just drive locally, your visits to the petrol station could be few and far between because you'll be driving in EV mode most of the time.
Volkswagen Golf R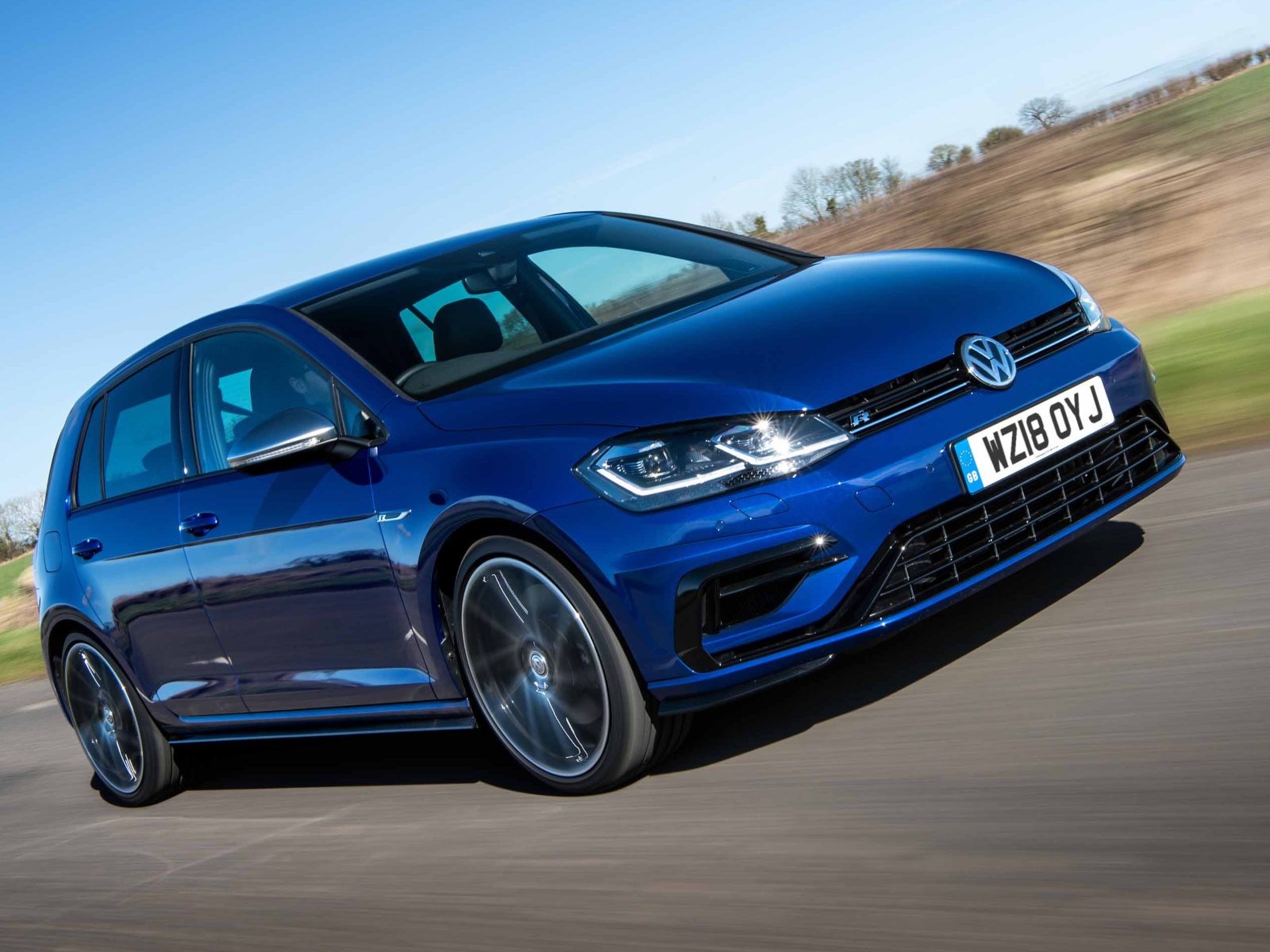 The previous generation (Mk 7) Golf R is still one of the best hot hatches on the road and a budget of £20,000-£25,000 should buy you a low mileage post-facelift (Mk 7.5) example from 2016/17. 
With all-wheel drive, top build quality, stunning driving dynamics and blistering performance, you won't be disappointed. Of course, it's an everyday, practical hatchback too, and also available as an estate. 
A brand new Mk 8 Volkswagen Golf R will set you back at least £40,000.
Audi TT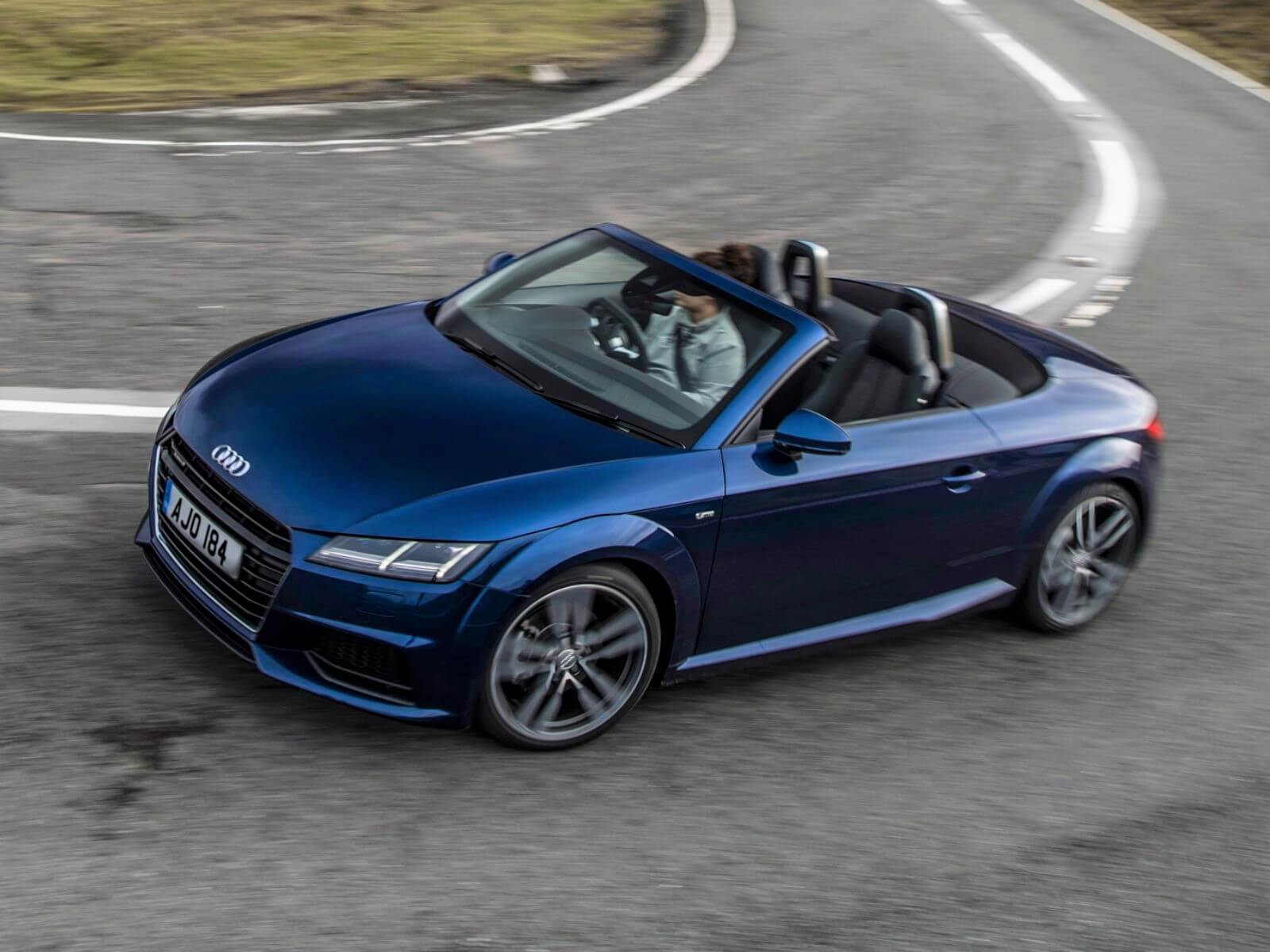 The TT is still one of the best sports cars on the market, boasting serious badge appeal, a superb interior, top build quality and fun driving. 
The current Mk 3 was launched in 2014 and is available as a coupe or roadster (convertible). New TTs start north of £30,000, rising to nearly £60,000.
However, you can buy a used, low mileage TT from less than £20,000 and if you look hard enough you'll find a quattro (all-wheel drive) version.
Volvo V90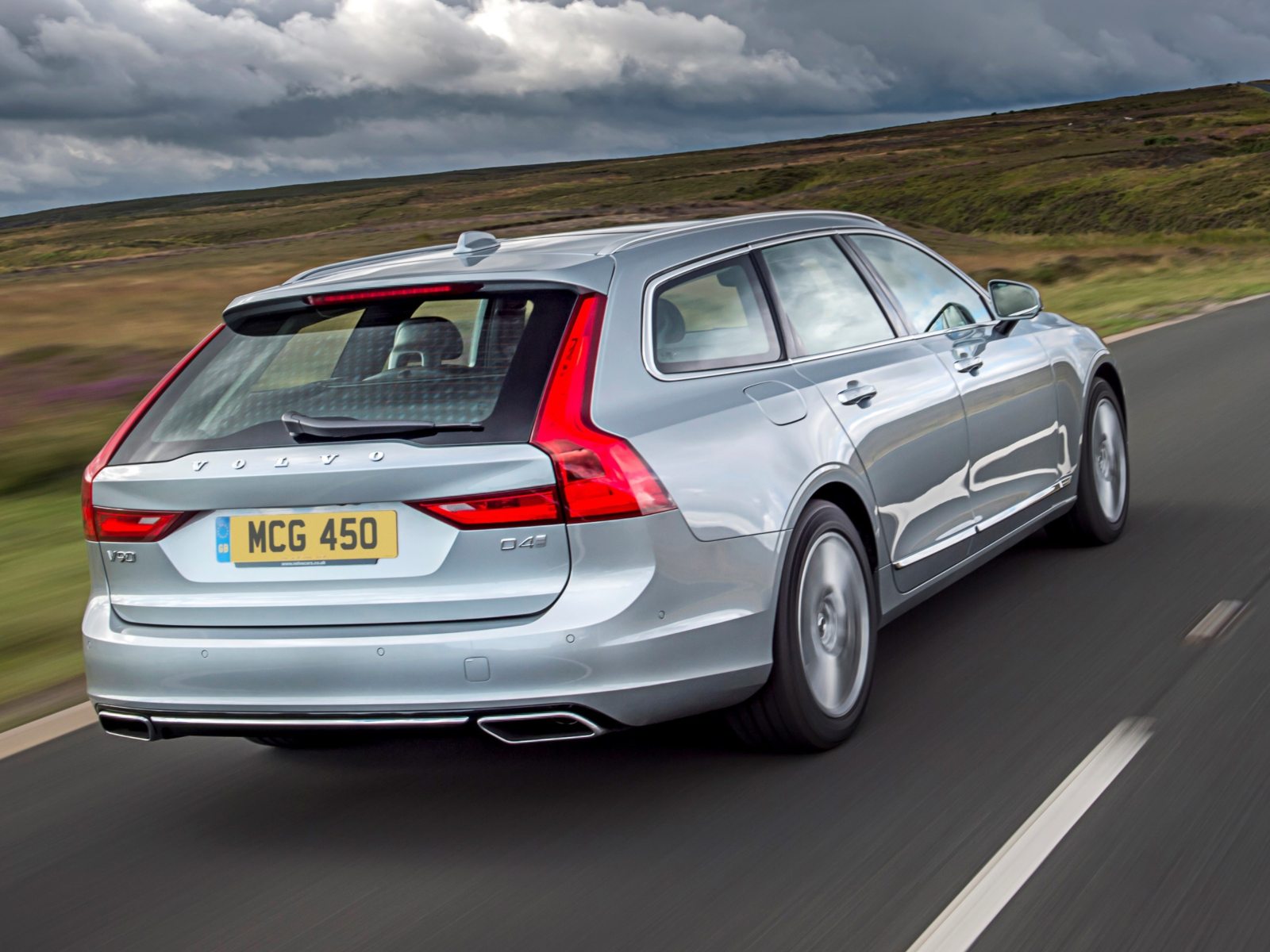 Launched in 2016, the sophisticated Volvo V90 is one of the most elegant large estate cars on the market. Safe, spacious and oozing Scandi chic, it's a refreshingly distinctive alternative to the German autobahn expresses which dominate the executive segment.
In its element cruising effortlessly, the V90's sibling – the Volvo S90 – is another possibility if you'd prefer a saloon.
A new V90 will costs nearly £60,000, but second-hand examples with low miles are available – although you'll have to break the budget if you want a petrol or plug-in hybrid.
Mercedes-Benz C-Class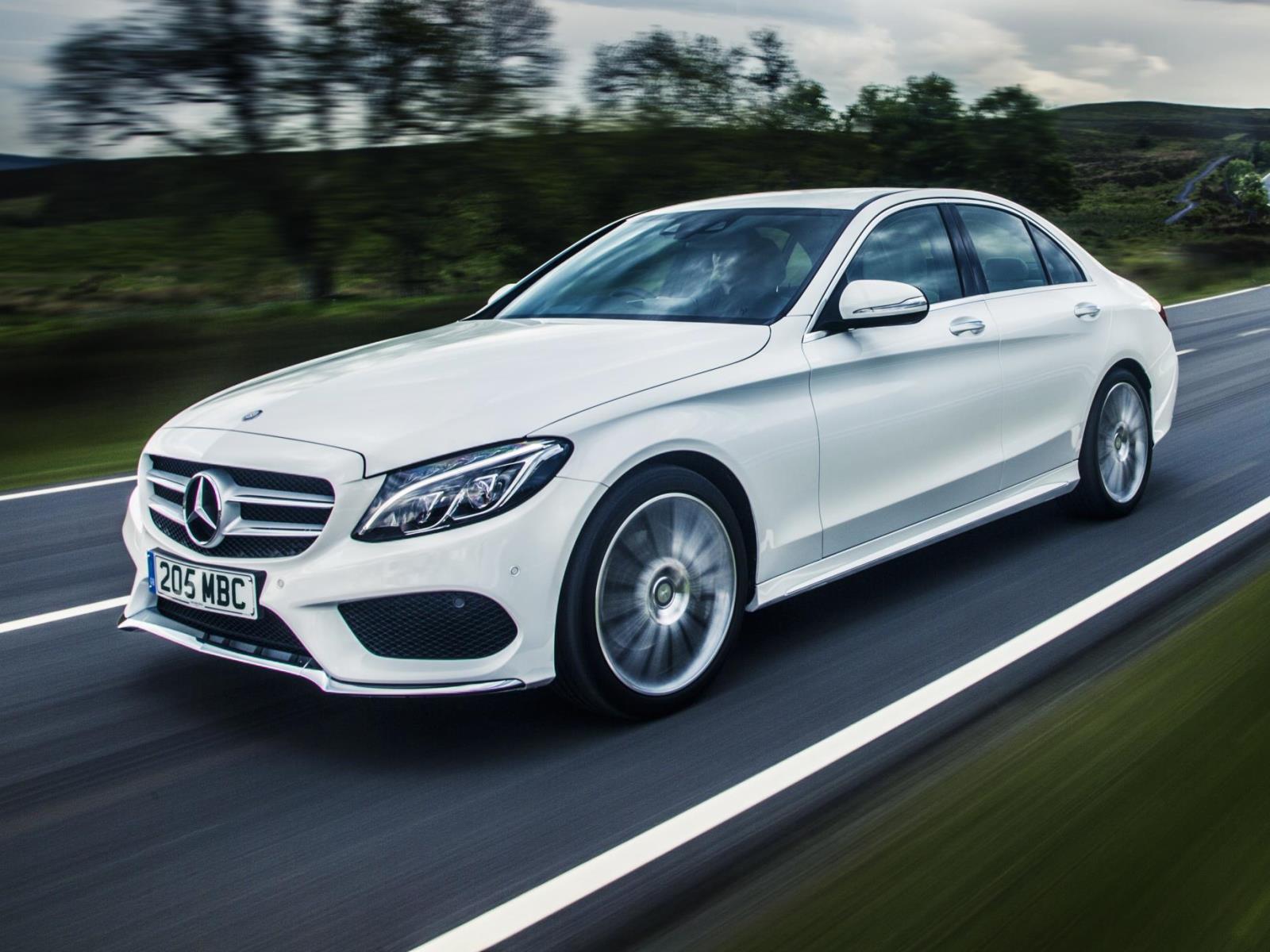 The C-Class is a quality car with great badge appeal. Also available as a coupe, cabriolet and estate, the C-Class was launched in 2014 and updated in 2018.
Elegant, beautifully made and bursting with tech, the C-Class is refined, spacious and safe and it's now a great upmarket second-hand car choice at a surprisingly affordable price.
A brand new C-Class starts at just under £40,000, yet less than £25,000 will buy you a cherished example from as recently as 2017 with low miles.
Mazda CX-5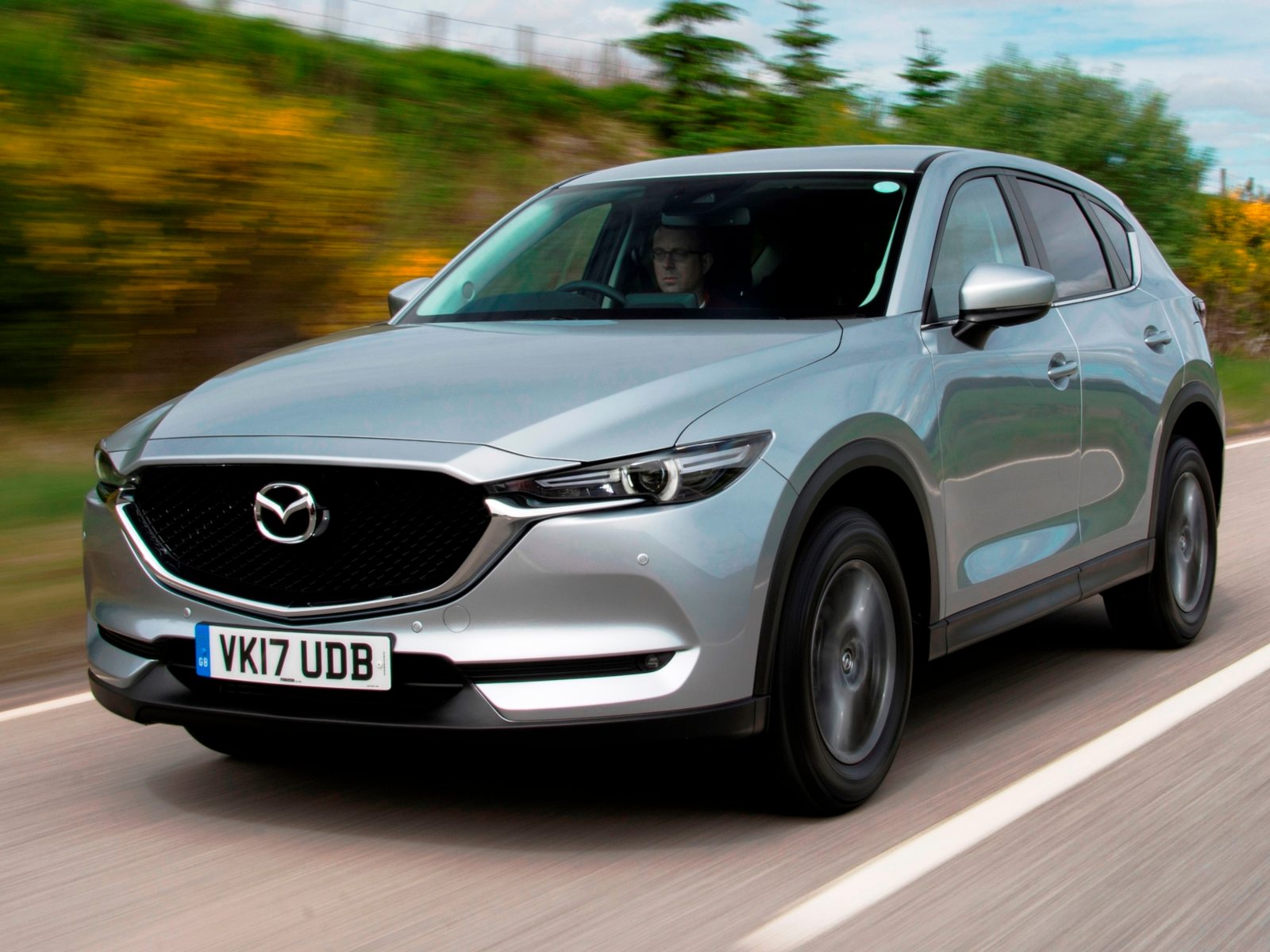 With head-turning looks and a plush, comfortable interior, the evergreen Mazda CX-5 is still a winner when it comes to refinement and driving engagement, making it one of the best SUV packages on the market. 
The second-generation car has been on sale since 2017 and was updated for 2021. Priced from £27,845 new, there are plenty of low mileage CX-5s to be found from £20,000. Look hard and you'll find an all-wheel-drive version.
Jaguar XF Sportbrake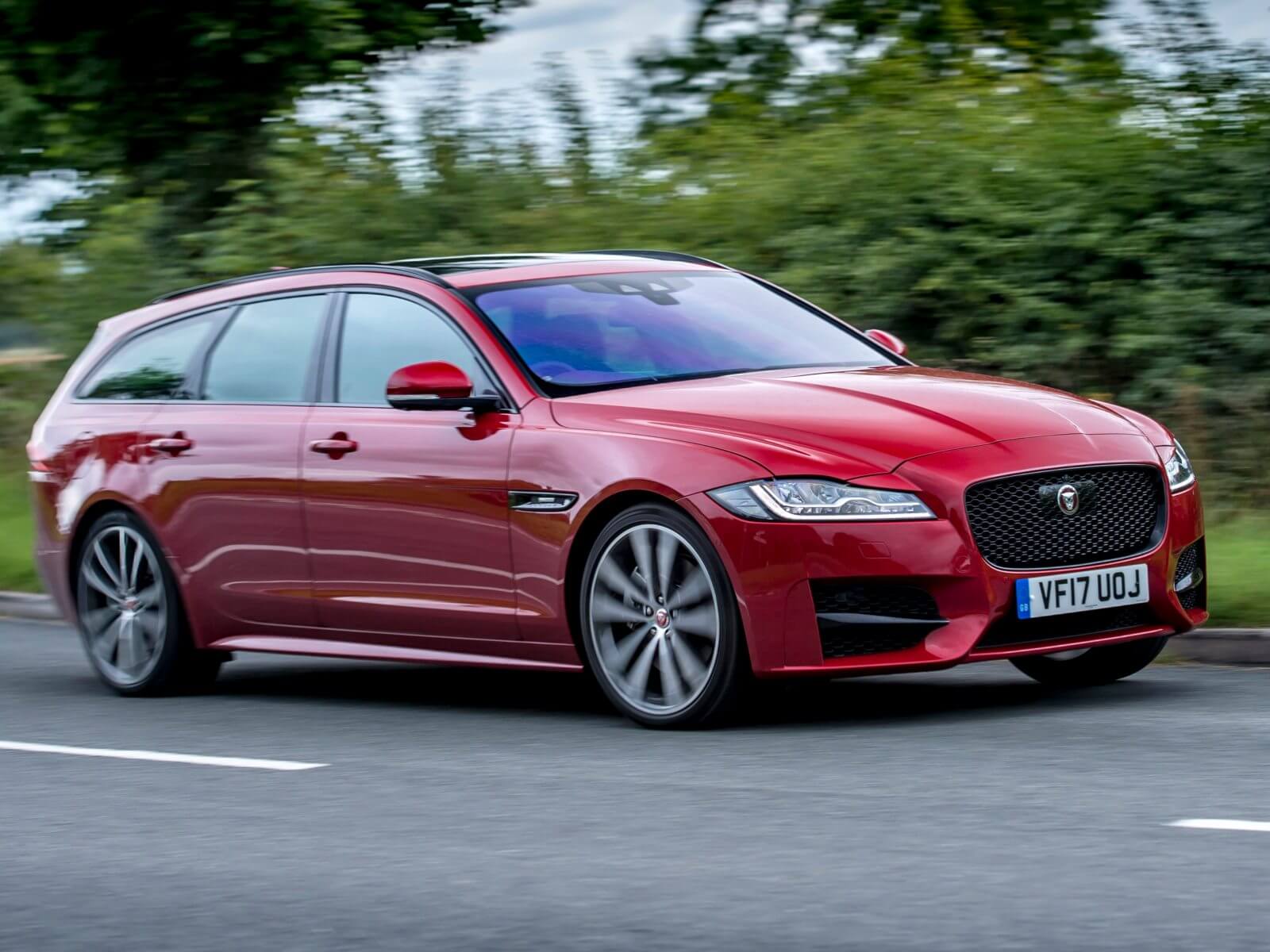 Launched in 2015, the XF Sportbrake is arguably the most handsome load-lugger on the road. 
Spacious, engaging to drive, practical and comfortable, it's an impressive package able to hold its own against tough German opposition from BMW, Audi and Mercedes-Benz.
Priced from £38,590 new, used Sportbrakes are superb value and start at just below £25,000. Hold out for a low mileage all-wheel drive version from 2018, and unless you travel big miles, the 247bhp 2.0-litre petrol turbo engine will do just fine.
BMW i3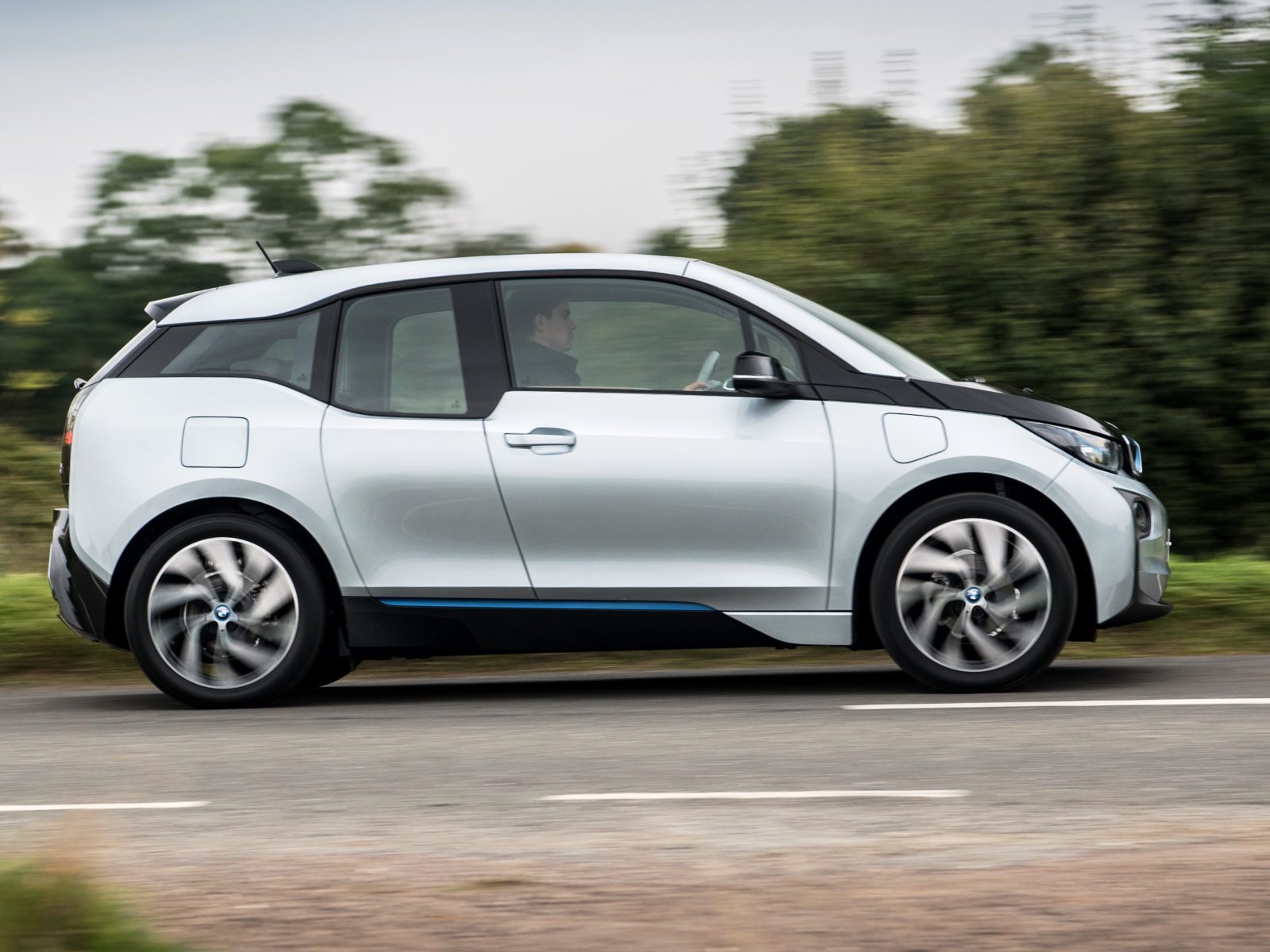 Still one of the coolest electric cars on the market, the quirky i3 is fun to drive with premium badge appeal and a range of up to 190 miles.
Introduced in 2013 and refreshed in late 2018, it's now only available as a pure EV, but up until 2019 you could also choose a 'Range Extender' version. It featured a two-cylinder 650cc petrol engine to provide additional charge to the battery, potentially doubling the 80-mile range (though its primary function is to get you home safely or to the next charge point without worrying about being stranded with a depleted battery). 
The good news is that the BMW i3 is now a fantastic second-hand buy, starting at less than £10,000. We'd recommend looking at closer to £20k for an example from around 2018.
Lexus UX 250h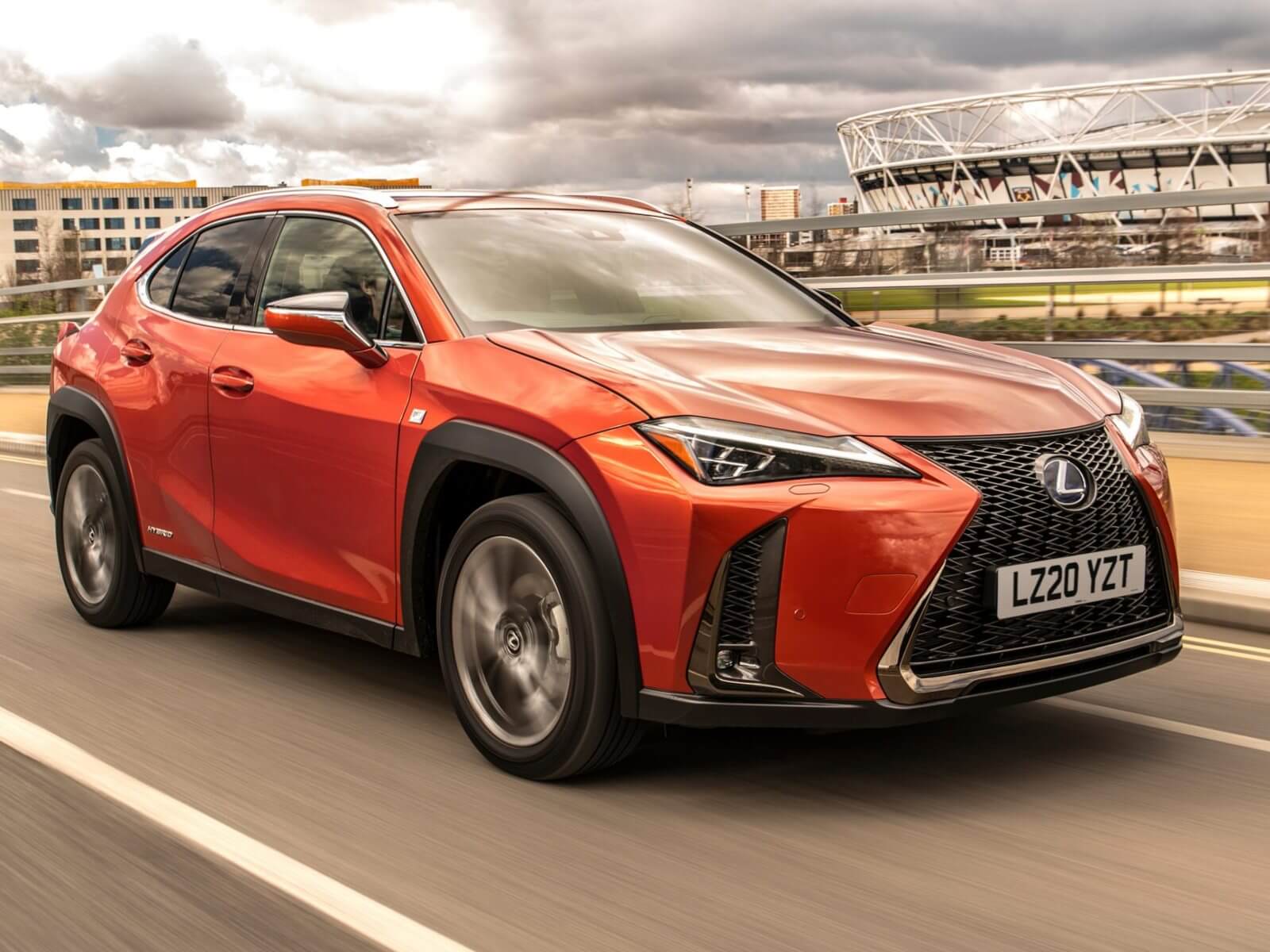 The Lexus UX is the baby of the Japanese premium brand's SUV family, slotting in below the RX and NX in the range. Though it's available as a self-charging hybrid or pure electric (badged 300e), we're concentrating on the former which is more affordable and was launched in 2019.
In real world driving, Lexus claims the hybrid uses electric power for some 55% of a journey and fuel economy is up to 53.3mpg. Compact, comfortable and economical, it's engaging to drive, distinctive and oozes build quality.
Buy a UX 250h new and it will set you back at least £30,000. Go second-hand and £25,000 will get you a 2019 example with low miles.
Volkswagen Arteon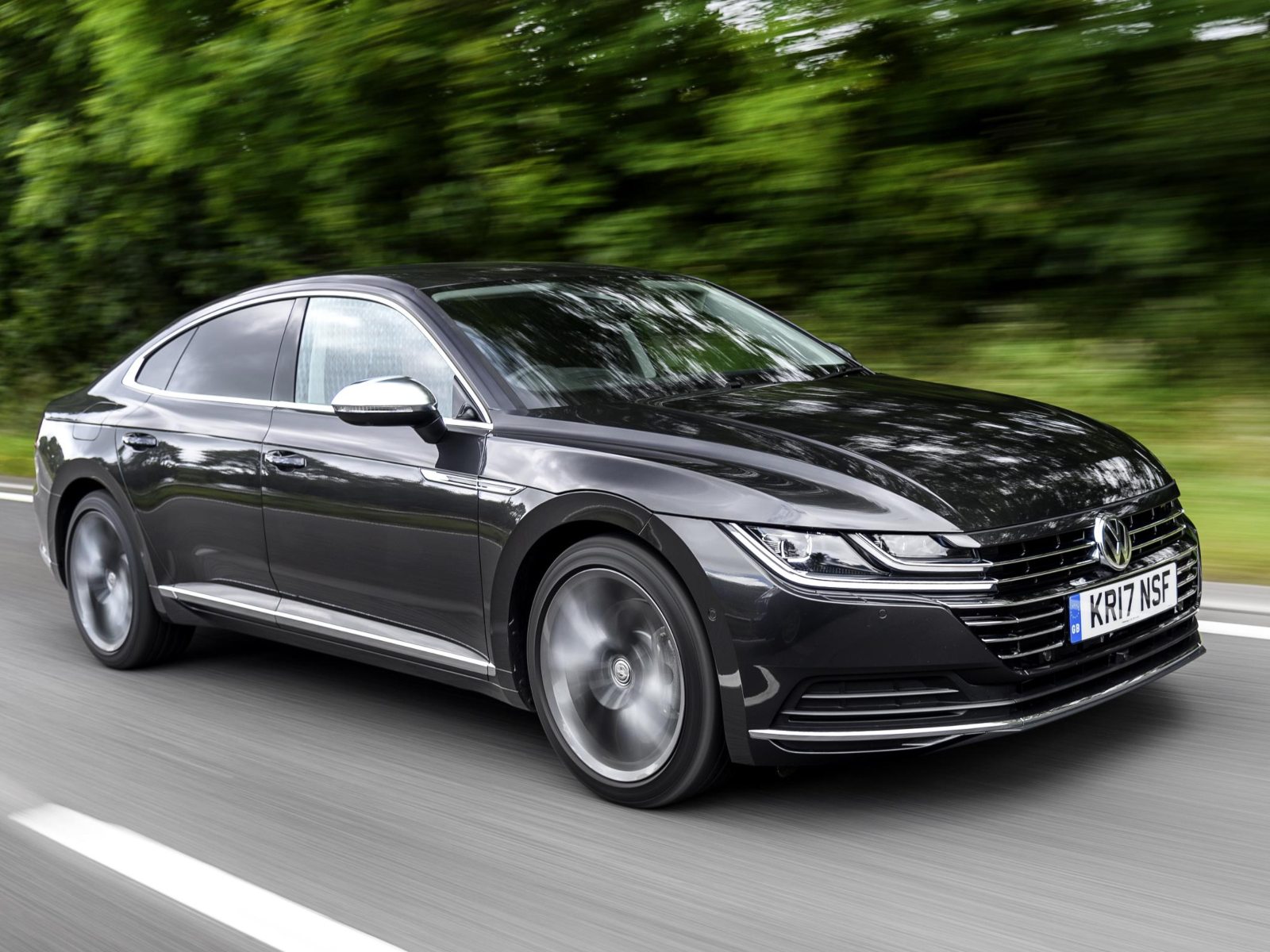 The rakish Arteon was unveiled in 2017. Slotting in above the Passat in the VW range, this spacious stunner boasted a dramatic fastback design.
Designed to carry five people in style and comfort, it has a generous luggage capacity of 563 litres under its enormous hatch, or an even more impressive 1,557 litres with the back seats folded down.
Still a relatively rare sight on UK roads, the Arteon is a refined, distinctive cruiser packed with tech, and is now a fantastic used buy.
The latest (updated) model starts at more than £36,000, yet second-hand examples are available from less than £20,000.
Admiral Car Finance
If you've fallen in love with one of these cars you might want to learn more about car finance, too. Take a look at Admiral's Car Finance and find a plan to suit you.