March and September are traditionally the most important months for new car sales as buyers race to drive shiny new motors sporting the latest number plates.
Registration plates change twice a year (1 March and 1 September), and manufacturers are hoping the lure of 70-plates will give a much-need boost to the automotive industry which was largely mothballed during the Coronavirus lockdown.
By June, there were just 653,502 new car registrations in 2020 – down 48.5% on the same period a year earlier and the lowest level since 1971. 
If you're looking for some 70-reg inspiration, we've chosen 10 significant new models launched in 2020 to whet your appetite.
Honda e - from £26,660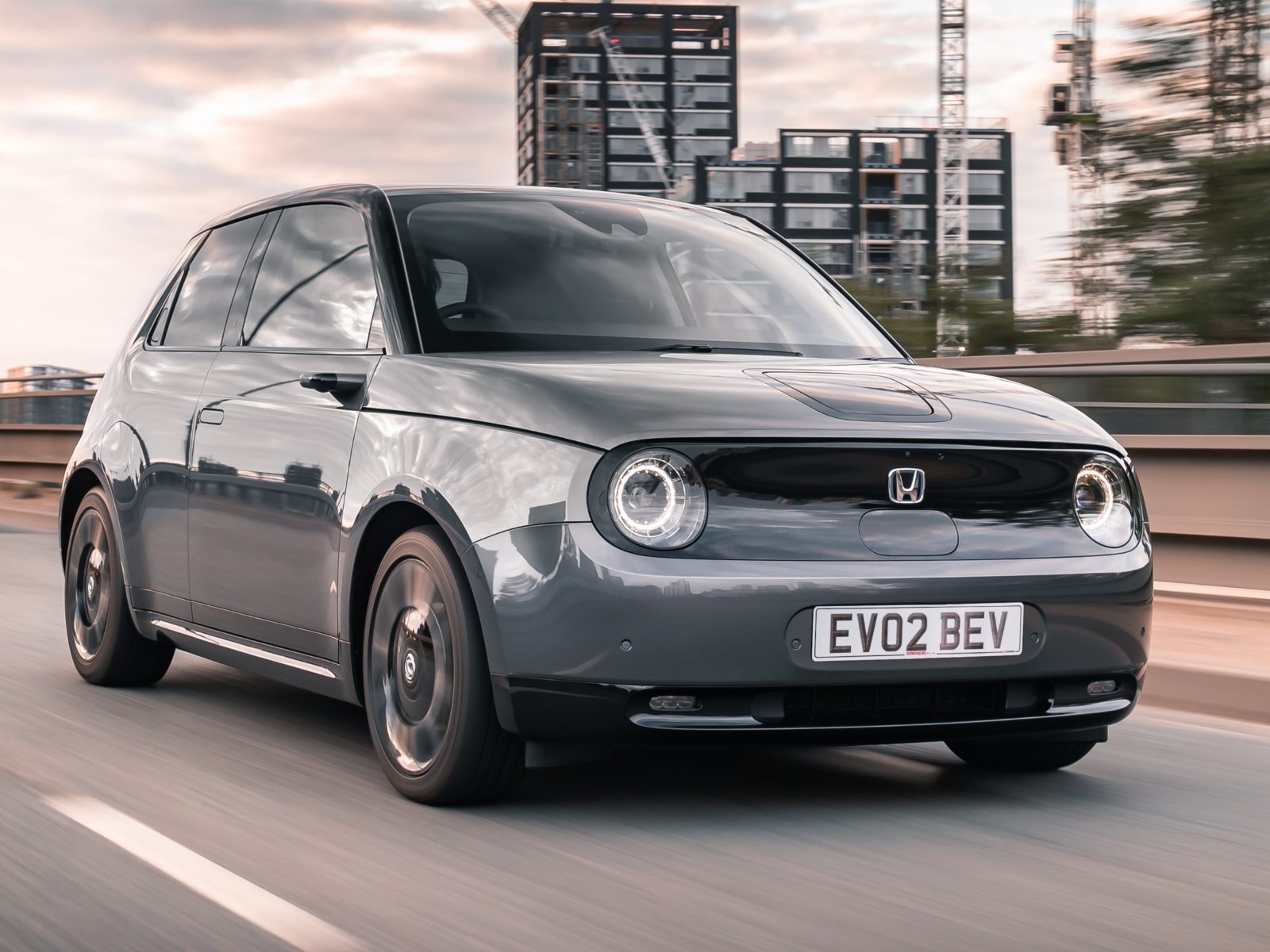 The impossibly cute retro-styled Honda e is a real game-changer. Featuring a remarkably clever interior design, maximising space and storage, it's also packed with tech, so leads the field in its price range. 
Instead of a centre console, three large infotainment touchscreens are stretched across the dashboard, joined at either end by two smaller 6-inch-screens which display a live feed from the "door mirror" cameras (the wing mirrors on the car have been replaced by two small aerodynamic cameras). 
Most of all, it's easy and fun to drive and oozes kerb appeal. So, if you're looking for an affordable, eco-friendly urban runabout (range 125 miles), this should be at the top of your shortlist. 
Skoda Octavia – from £20,965
The fourth generation of Skoda's best-selling car has just been launched and it's better than ever. 
Available as a hatchback or estate, this family favourite continues its winning blend of space, practicality, comfort and value for money, but now with cutting-edge tech and a sharper new look. 
Slightly bigger than its predecessor, it's also more refined, while Skoda's reputation for dependability will seal it for many 70-plate buyers. At launch, there's a choice of frugal petrol and diesel engines, with a plug-in hybrid to follow.
Volkswagen Golf - from £23,300
Arguably the most significant launch of 2020 in terms of sales, the eighth generation VW Golf is the latest incarnation of a legend, and it will take the battle to the Ford Fiesta and Focus in the UK bestselling new cars chart. 
Initially available in three trim levels (Life, Style and R-Line), it's a sleek evolution of the outgoing model, but with mild-hybrid engine options and stacks of new digital technology, including voice activated control, which allows you to manage a whole range of functions without touching a button. 
Offered with a choice of petrol and diesel engines, a plug-in hybrid version will follow. The new Golf is more refined, comfortable and dynamic to drive than ever. It's got success written all over it.
Tesla Model 3 - from £40,490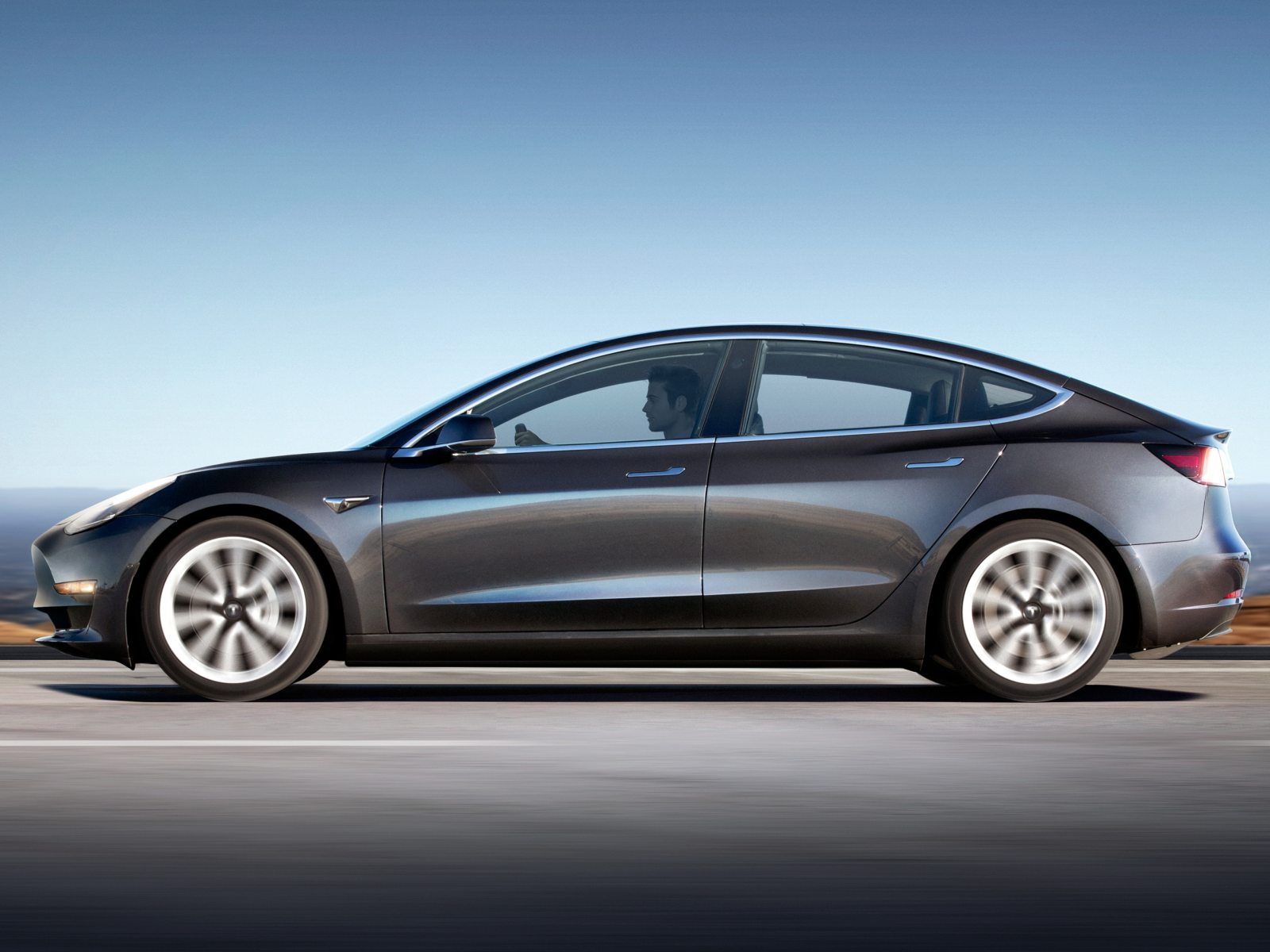 Tesla's new BMW 3 Series-sized saloon has been one of 2020's global sales successes and is likely to feature in the shortlist of many a 70-plate eco-conscious buyer. 
Like all electric cars, it's not just cheaper to run, but there are also considerable tax savings for business users. 
The most affordable model in the Tesla range so far, there are three grades available in the UK – Standard Range Plus, Long Range and the flagship Performance – with claimed ranges of 254, 348 and 329 miles respectively. 
Swift, smooth and agile, the Performance version can hit 60mph in just 3.2 seconds.
Renault Clio - from £15,295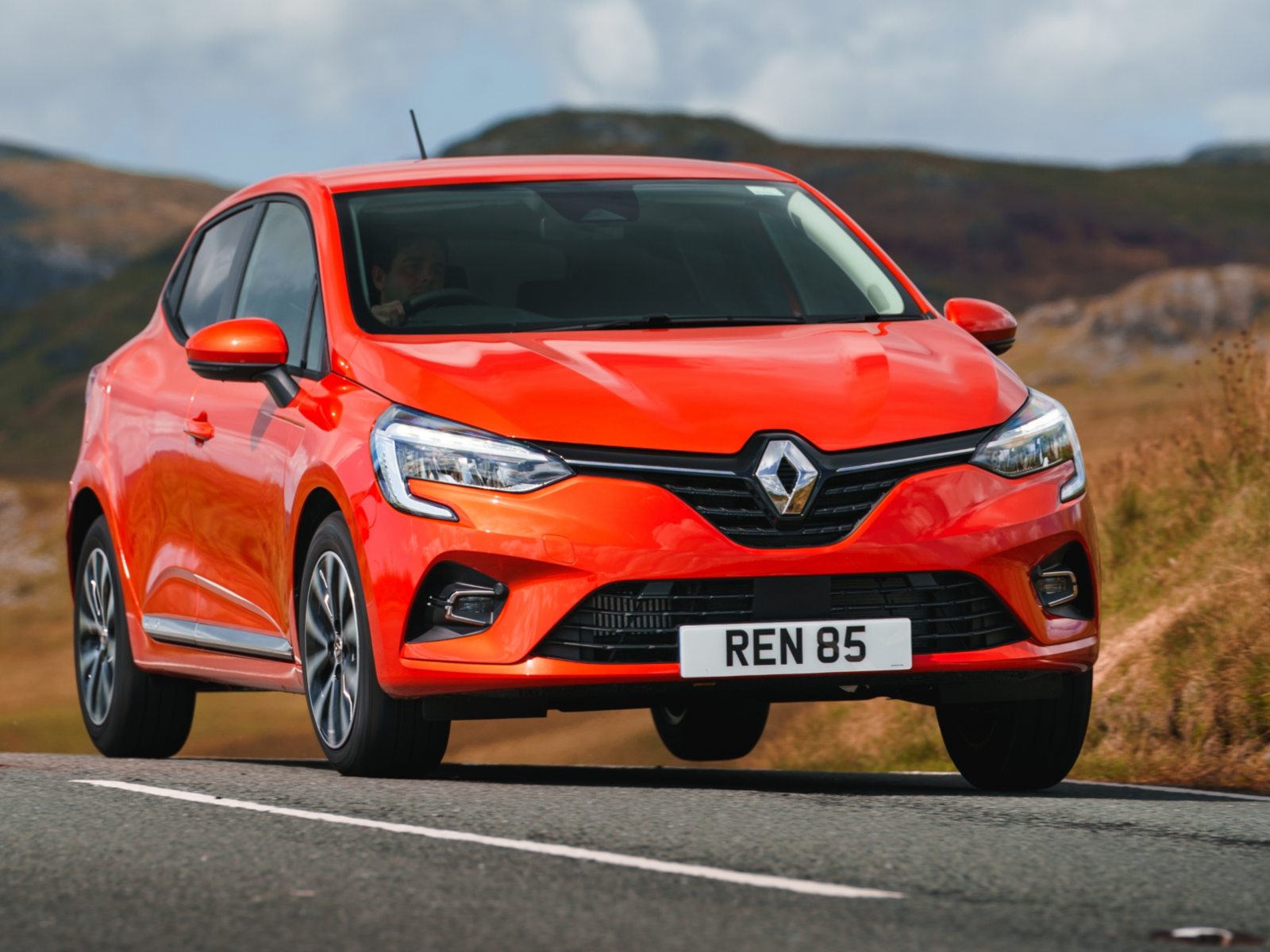 Now in its fifth generation, the latest Renault Clio is the best yet, but then it has to be. It's not just up against the dominant Ford Fiesta – other formidable rivals include the new Volkswagen Polo, SEAT Ibiza, Peugeot 208 and Vauxhall Corsa. 
It may look like its popular predecessor, but it's built on a new platform, which frees up more space inside. It's lower, shorter and more slippery than the outgoing car and it's packed with tech and the latest safety kit. 
As well as conventional petrol and diesel engines, it will be available as a self-charging hybrid for the first time ever.
Sleek, safe, well-equipped, comfortable, spacious and fun to drive, it's a competitively priced package.
Polestar 2 - from £46,900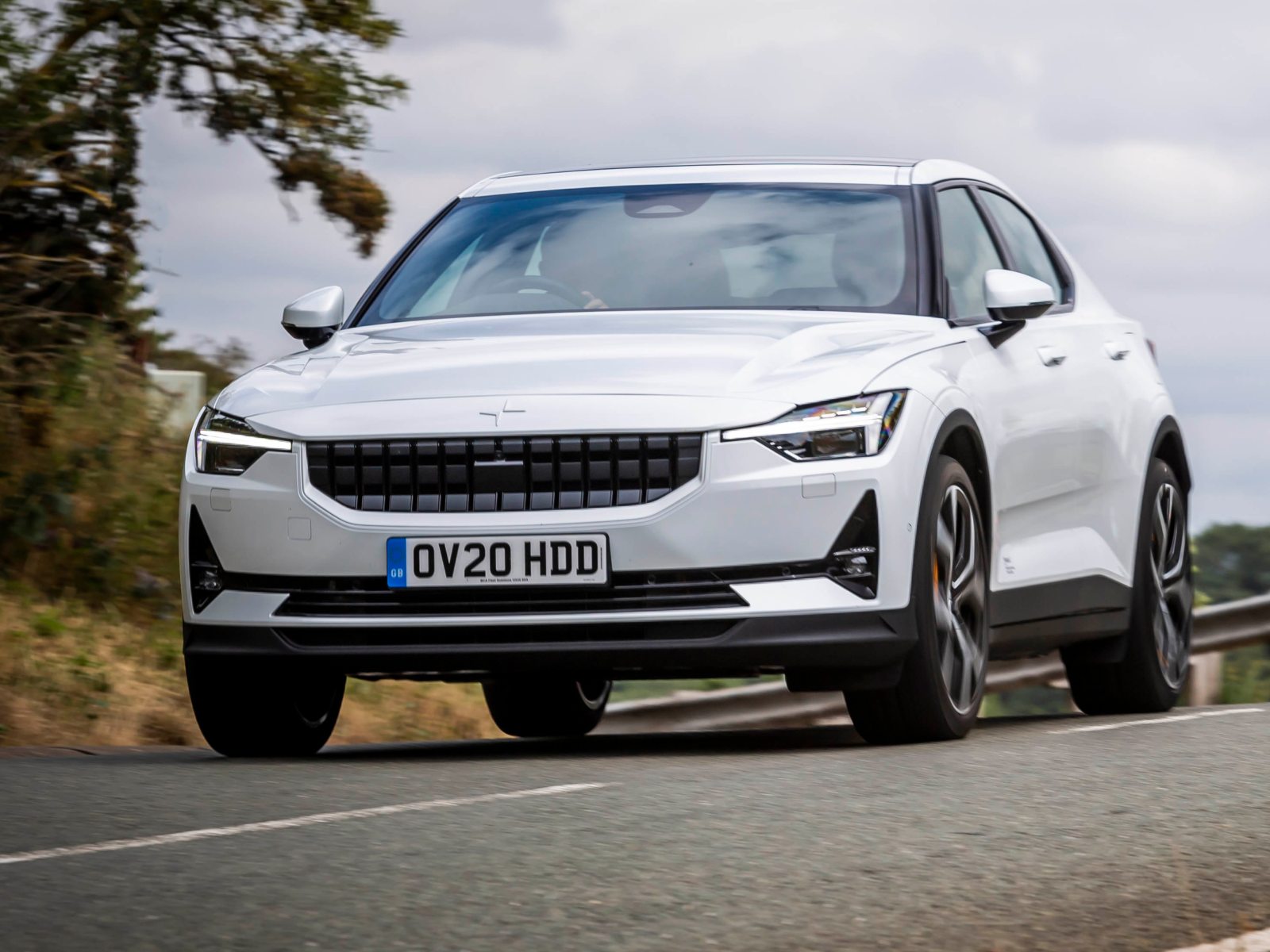 Meet one of the most anticipated cars of 2020. A distinctive five-door fastback from Volvo's all-electric sister brand, Polestar, it takes on the similarly sized Tesla Model 3. 
Polestar 2 isn't just eye candy inside and out; it blends practicality with performance and cutting-edge technology. 
As you'd expect from an EV, it's whisper-quiet and there's stacks of instant torque. In fact, its 78kWh battery pack and two electric motors result in a 0-62mph time of 4.7 seconds. 
Polestar 2 is quite simply one of the coolest cars on the road.
Peugeot 208 - from £17,155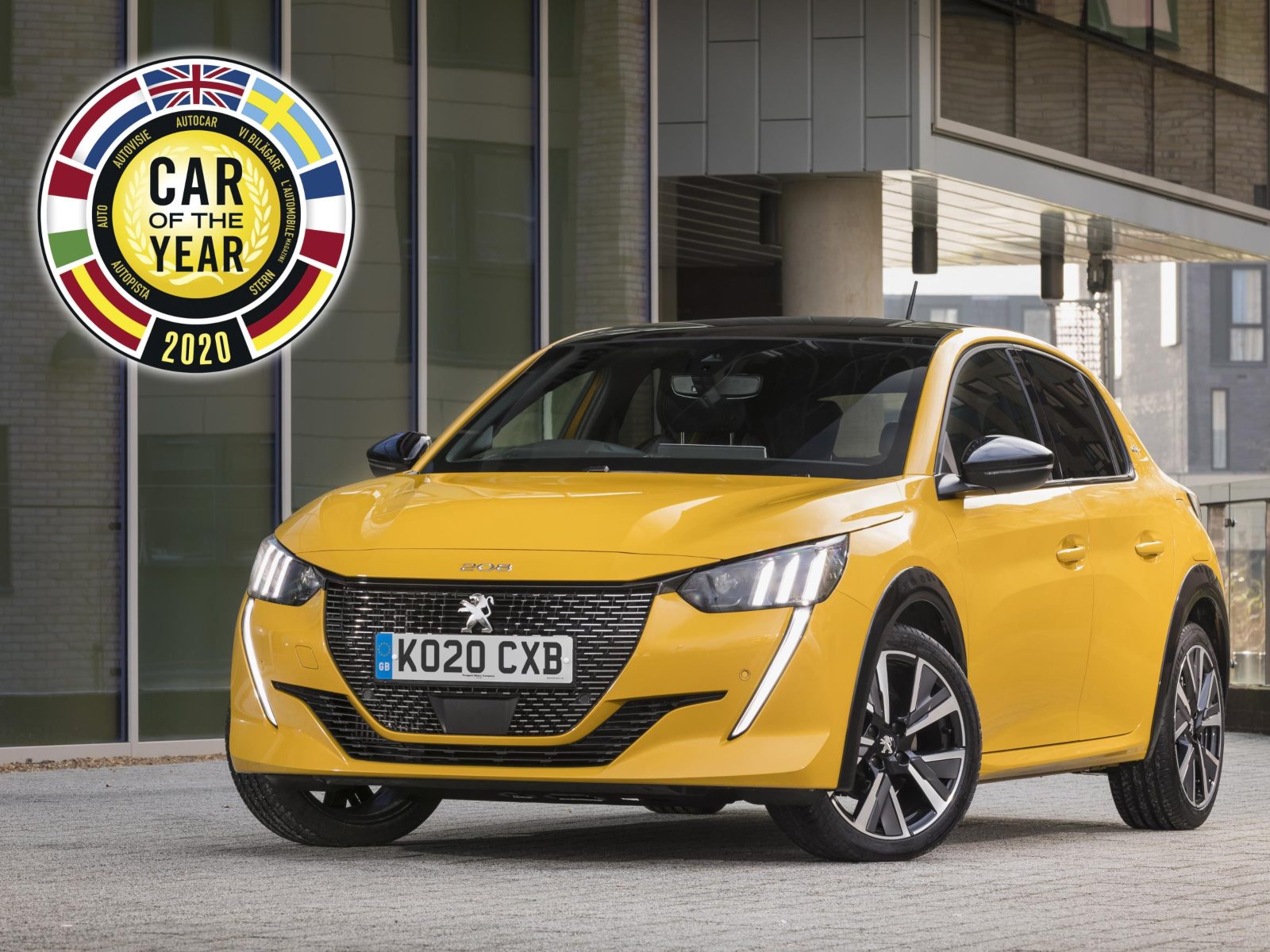 The all-new Peugeot 208 was crowned European Car of the Year in March 2020, comfortably beating two high-profile electric-only vehicles – the Tesla Model 3 and Porsche Taycan. 
The supermini, which is offered with both efficient conventional engines and a 100% electric powertrain, was praised by the panel of 60 European journalists for providing buyers with "the power of choice". 
Its bold design and technology were also singled out and for these reasons alone, it's likely to be a favourite for drivers looking for a new car sporting the new 70-registration.
Ford Puma - from £21,640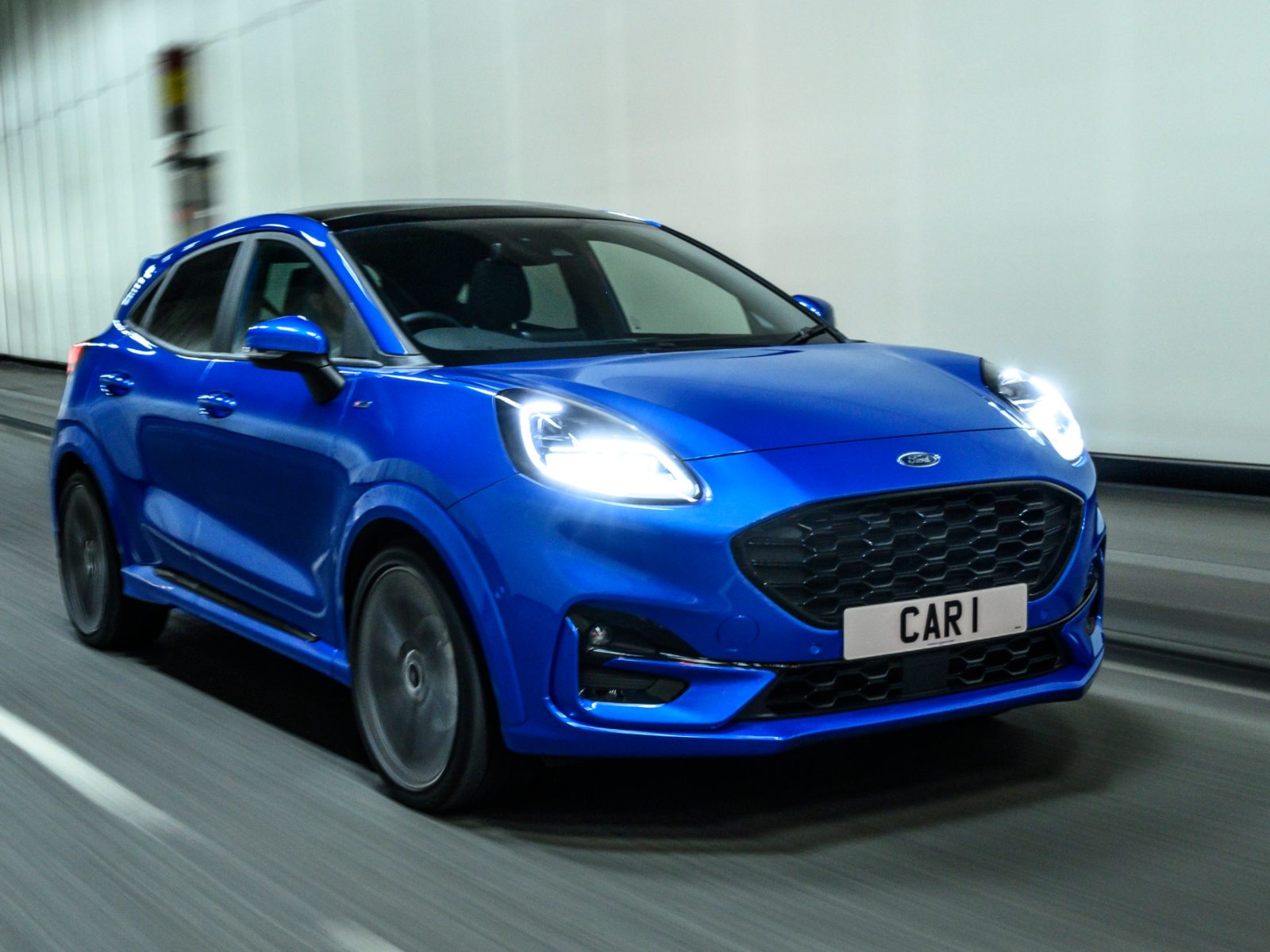 Ford has shaken up the compact SUV sector with the athletic all-new Puma which takes on the likes of the Nissan Juke, Renault Captur and Volkswagen T-Cross. 
Refreshingly different from a styling perspective, it's entertaining to drive, refined, economical, well-equipped and cleverly packaged. 
For instance, the boot's lower load compartment (called the 'Megabox') not only provides an extra 80 litres of storage space (456 litres in all), it's able to transport items up to 115cm tall. 
It also features a waterproof lining and drain plug, making it easy to clean with water and the ideal space for storing wet boots and muddy sports gear – or even wipe down a dog after a mucky walk. 
Available with a 48V mild-hybrid version of Ford's eager 1.0-litre three-cylinder EcoBoost engine, it's capable of up to 51.4mpg, while CO2 emissions are as low as 96g/km.
Porsche Taycan - from £83,367
The stunning Porsche Taycan sets a new benchmark for luxury electric cars, blending blistering performance with superb sports car dynamics and zero emissions. 
It's at the expensive end of the market, but then the Taycan is no ordinary five-door hatchback. Not only does it have a range of 279 miles, it's also savagely fast with a 0-62mph time of just 2.8 seconds. 
Worried about space? The Taycan is practical too, with room for two full-sized adults in the rear and decent luggage capacity (at 366 litres, about the same as a family hatchback), plus an extra 81 litres under the bonnet. 
A class act.
Land Rover Defender - £40,330
Last, but not least, the long-awaited replacement for the iconic Land Rover Defender has finally arrived – and it's a worthy successor. 
Boasting the latest tech and Land Rover's supreme off-road capability, it's the most capable and connected Land Rover ever. Available as a three-door 90 or longer five-door 110 (which can seat six), its design pays homage to the original, but with a modern twist. 
At launch, buyers can choose between petrol, mild hybrid petrol and diesel engines, with a plug-in hybrid to follow. 
A legend reinvented for the 21st Century.