1 March 2019 will see the introduction of the 19-registration and it'll be followed by 69 plates on 1 September 2019.
Registrations of diesel vehicles plummeted by 30% in 2018 as a result of environmental concerns and tax changes, so now there's a renewed emphasis on petrol cars. Sadly, they're not as economical as diesels on longer runs, but they're not far off in some cases.
We've scanned the spec sheets to choose 10 of the most frugal petrol engine cars on the new car market. They're all city cars or superminis and most are powered by punchy little three-cylinder 1.0-litre units – and we've focused on the more affordable end of the price spectrum.
All figures quoted are from manufacturers' own websites and use the new Worldwide Harmonised Light Vehicle Test Procedure (WLTP) which is meant to give motorists a more realistic idea of fuel economy.
It's also worth remembering that unless you drive like a saint, your (real) real world MPG is likely to be 10-20% down on the claimed economy figures.
1) Suzuki Celerio - 58.8mpg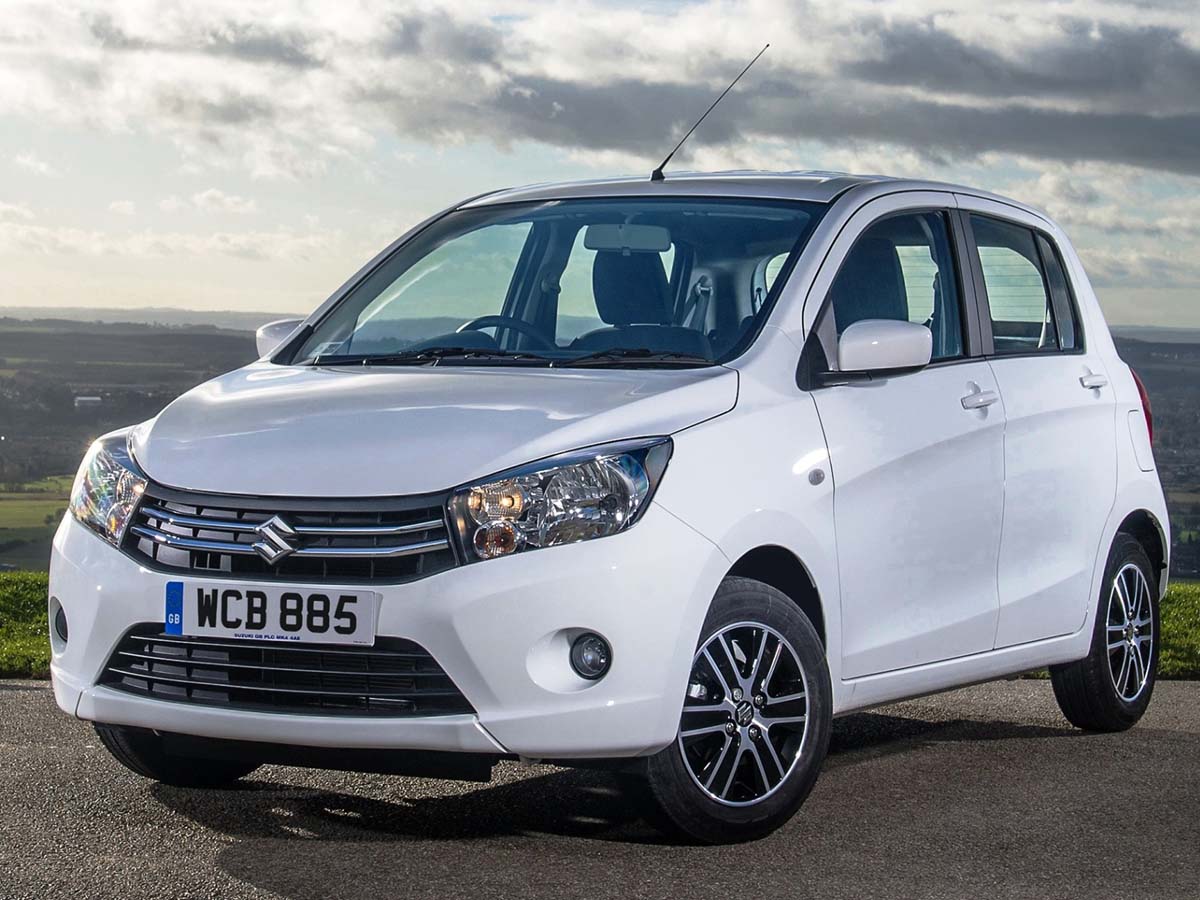 Priced from just £8,999, Suzuki's little city car was launched in 2015 and awarded a 'Best Buy' accolade at the 2017 What Car? Awards because "nothing else in this class offers so much for so little".
Indeed, the five-door Celerio is a surprisingly spacious entry-level car. No frills perhaps, but it's frugal, practical and not devoid of character. It also has some of the lowest running costs, on a daily basis and over the longer term, if you factor in its low depreciation. CO2 emissions from its 67bhp three-cylinder engine are 108g/km.
2) Peugeot 108 - 57.3mpg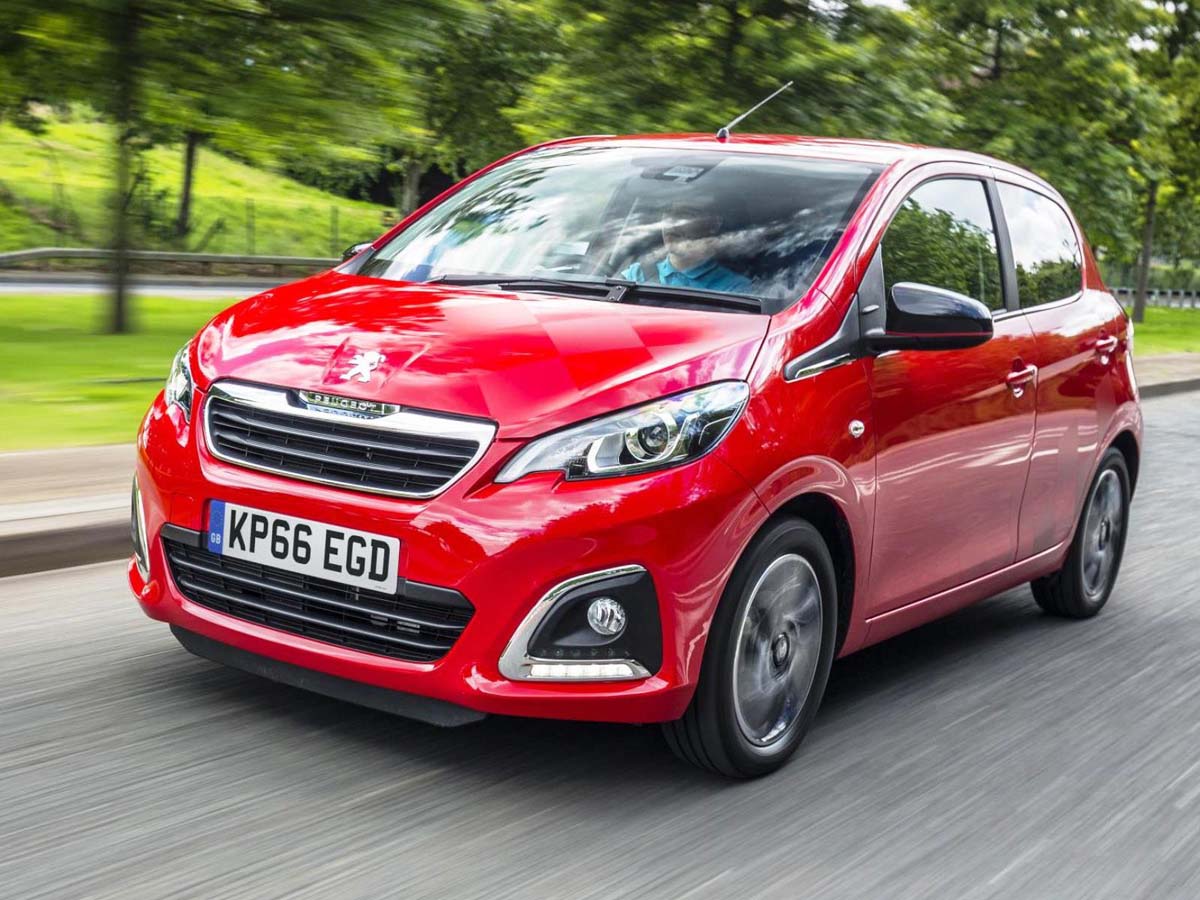 With the same fuel economy as its almost identical cousin, the equally good Citroen C1, and priced from £9,504, the Peugeot 108 represents superb great value. Funky and stylish, it's a great all-round package.
Despite its dinky dimensions, there's more space inside than you might think and it's fun to drive thanks to its eager little engine. Well equipped, the 108 offers plenty of scope for personalisation with cool colour combinations.
And if you can stretch to the full-length fabric roof, it's the next best thing to a convertible. CO2 emissions from its 68bhp three-cylinder engine are a low 93g/km.
3) Toyota Aygo - 56.4mpg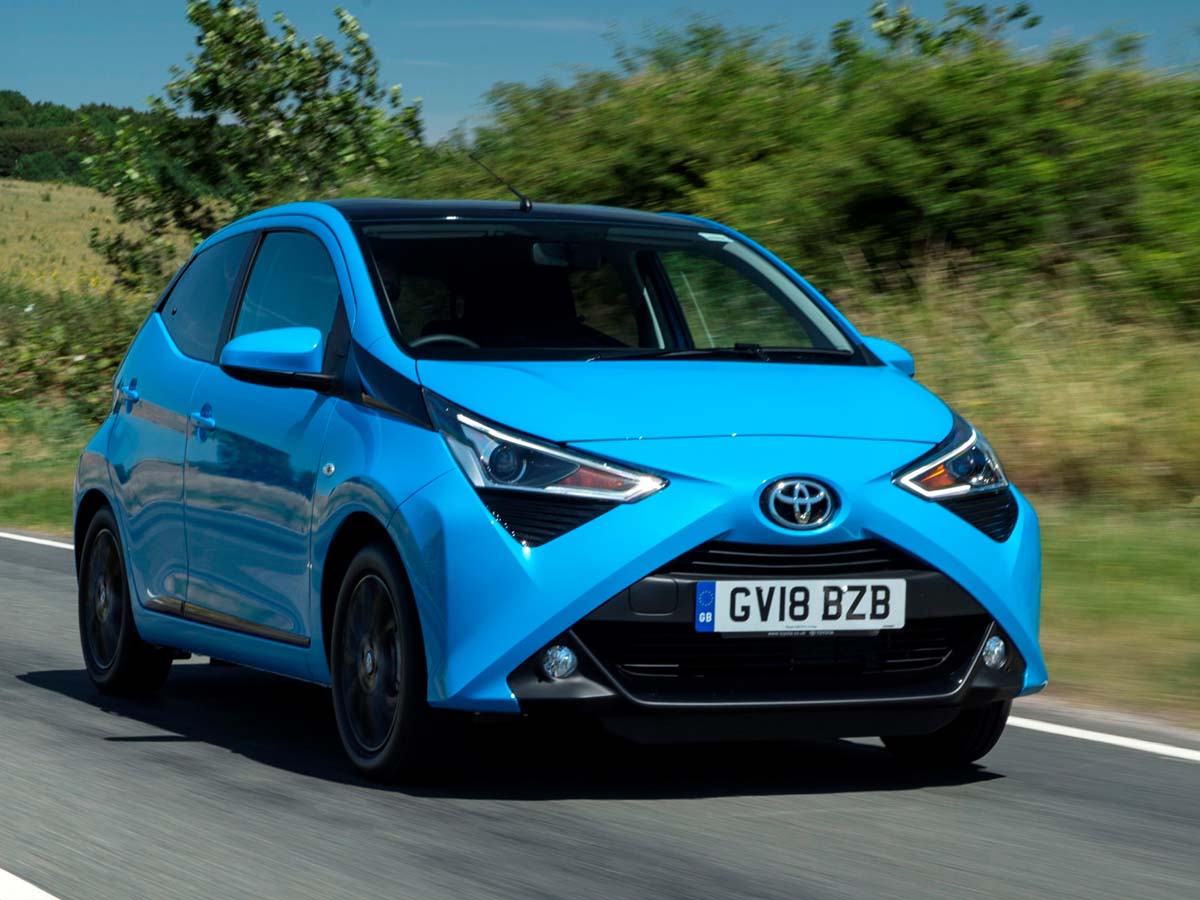 Closely related to the Peugeot 108 and Citroen C1 (above), the Aygo also has impressive fuel economy for a petrol car. Priced from £9,695, it's one of the best and most distinctive city cars on the market.
Fun to drive, safe and cheap to run, it's well built and powered by a frugal, yet willing, 1.0-litre petrol engine. Like its French cousins, space is a little tight in the back and the boot (168 litres) is small, but it's good value for a sub-£10,000 car.
The Aygo also comes with a generous five-year warranty for that extra peace of mind. CO2 emissions from its 68bhp three-cylinder engine are just 93g/km.
4) Skoda Citigo - 54.3mpg
We've plumped for the Skoda version, but this city car is almost identical to its excellent VW Group cousins – the SEAT Mii and VW up!. All three are capable of around 53-54mpg, while CO2 emissions are below 100g/km. Just like the up! and Mii, the Citigo is entertaining to drive, looks cute and surprisingly spacious.
Starting at just £8,885, it was named 'Best City Car £9,500-£11,000' at the What Car? Car of the Year 2018 Awards. It's powered by a perky 59bhp three-cylinder 1.0-litre engine.
5) Peugeot 208 - 51.5mpg
Priced from £14,654, the 208 is a class above city cars, in the supermini sector. This stylish evergreen supermini was launched in 2012 and still looks good today.
Easy to drive, generously equipped and well built, it's classy and practical. Rear space is the only area where the 208 is perhaps showing its age, with newer rivals such as the Ford Fiesta and Seat Ibiza offering passengers more legroom and luggage capacity.
Its three-cylinder 1.2-litre petrol engine delivers 81bhp and can return 51.15mpg, while CO2 emissions are 108g/km.
6) Kia Picanto - 50.4mpg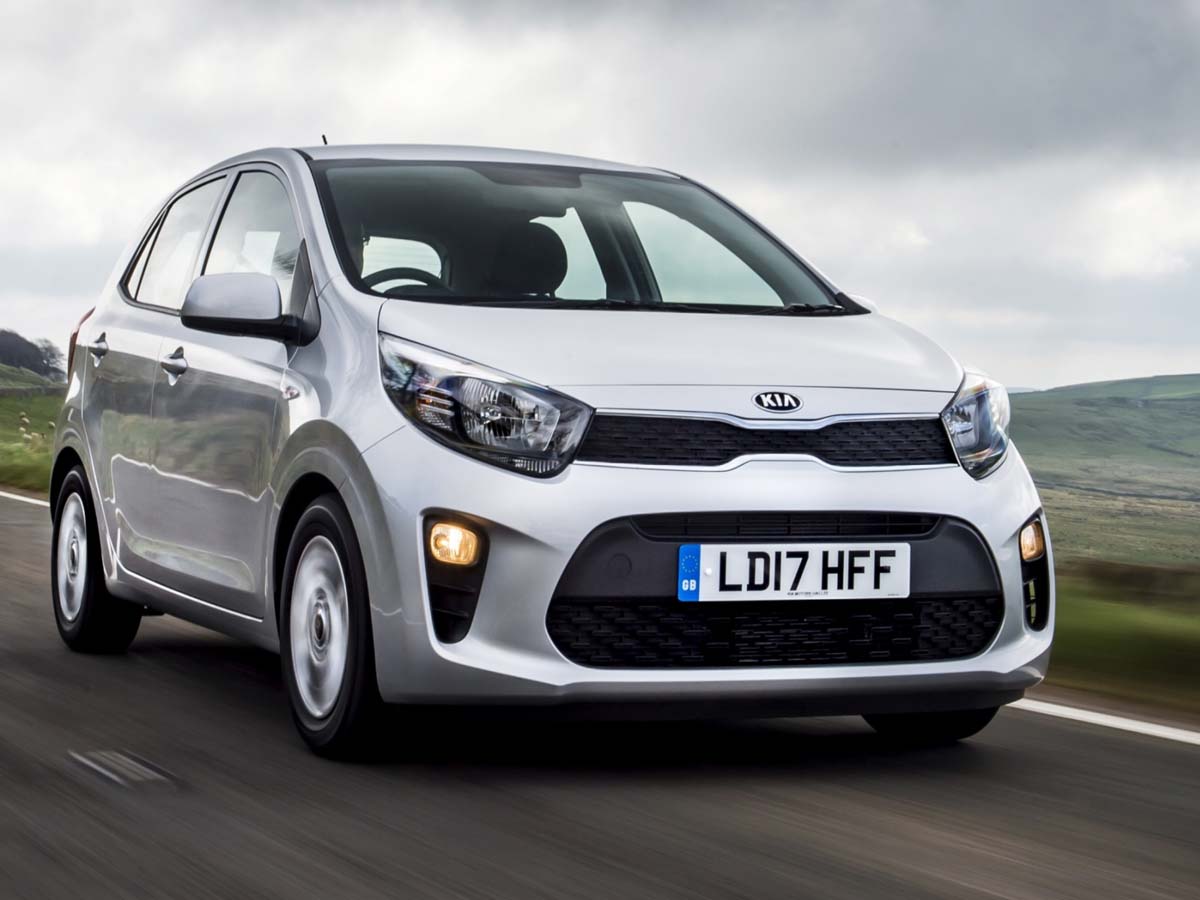 Priced from £9,720, the Kia Picanto is a competitively-priced, sassy, well-equipped, refined and nippy city car, backed up by a superb seven-year warranty.
It's fun to drive too, while fuel economy is up to 50.4mpg and CO2 emissions are 114g/km. It's won a few trophies too, including Best City Car at the 2018 What Car? Awards.
7) Hyundai i10 - 50.4mpg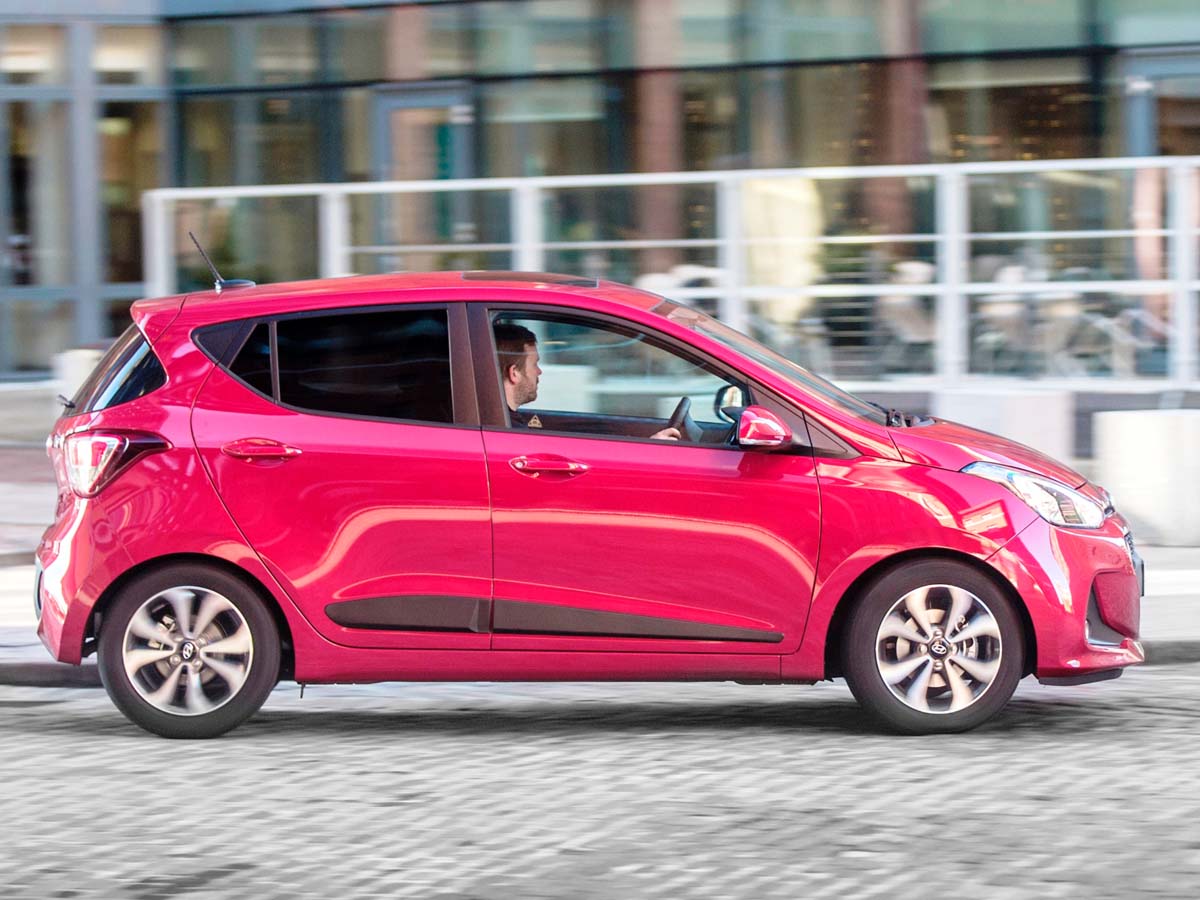 The award-winning Hyundai i10 is another sensible choice. Cheap to run, easy to drive and more spacious than it looks, it's blessed with a great five-year warranty.
Priced from £9,195, it's powered by a 65bhp 1.0-litre three-cylinder petrol engine capable of 50.4mpg with CO2 emissions of 117g/km. The 2018 JD Power UK Vehicle Dependability Study named Hyundai as the UK's most dependable car brand and the i10 won the City Car category.
8) Ford Fiesta - 50.4mpg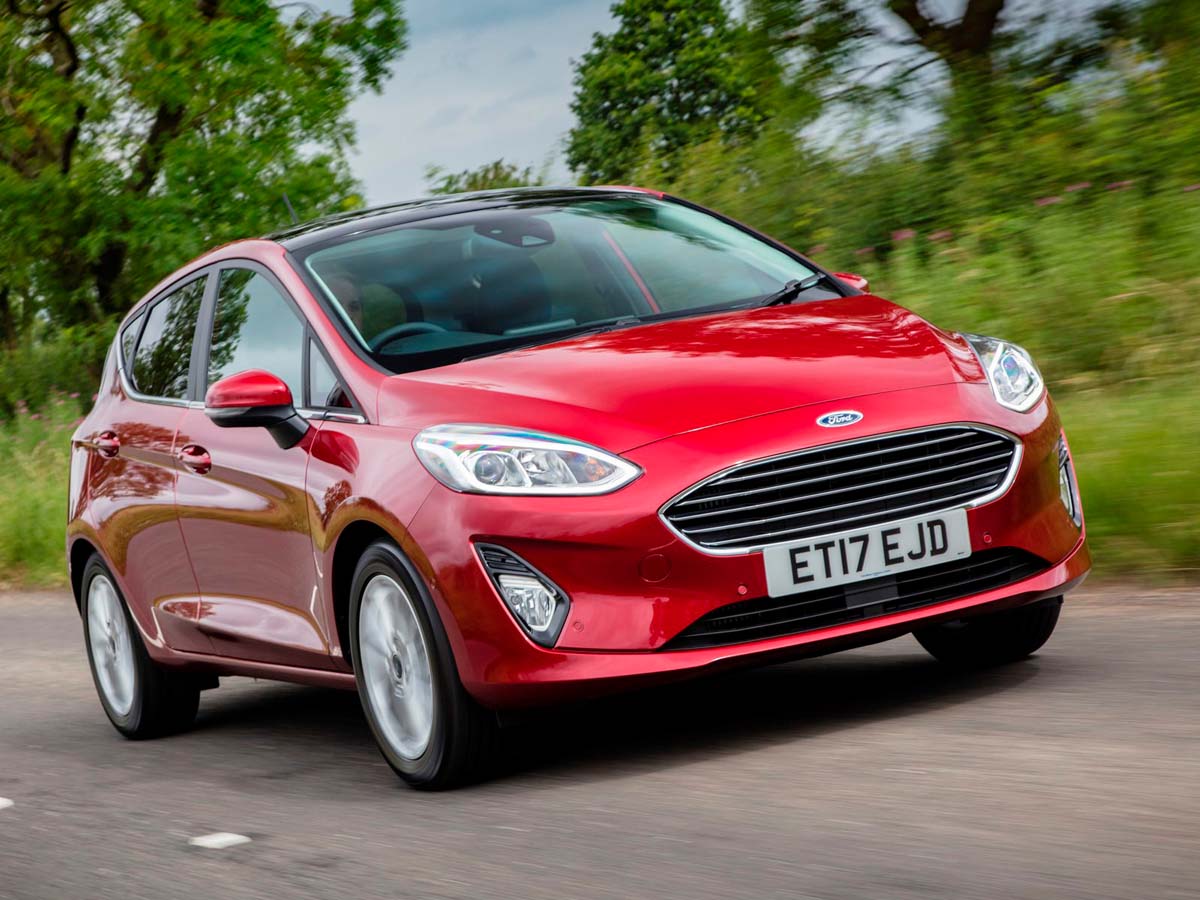 Launched in 2017, the seventh-generation Ford Fiesta supermini is the best yet. Bang up to date with the latest tech, the new Fiesta is more sophisticated, spacious and stylish than ever – and just as engaging to drive. The willing 1.0-litre EcoBoost petrol turbo engine delivers 97bhp via a 6-speed manual gearbox and CO2 emissions are 106g/km.
Priced from £16,065, it's not the UK's best-selling car for nothing. It's also pretty swift with a 0-62mph time of 10.6 seconds.
9) Nissan Micra - 50.4mpg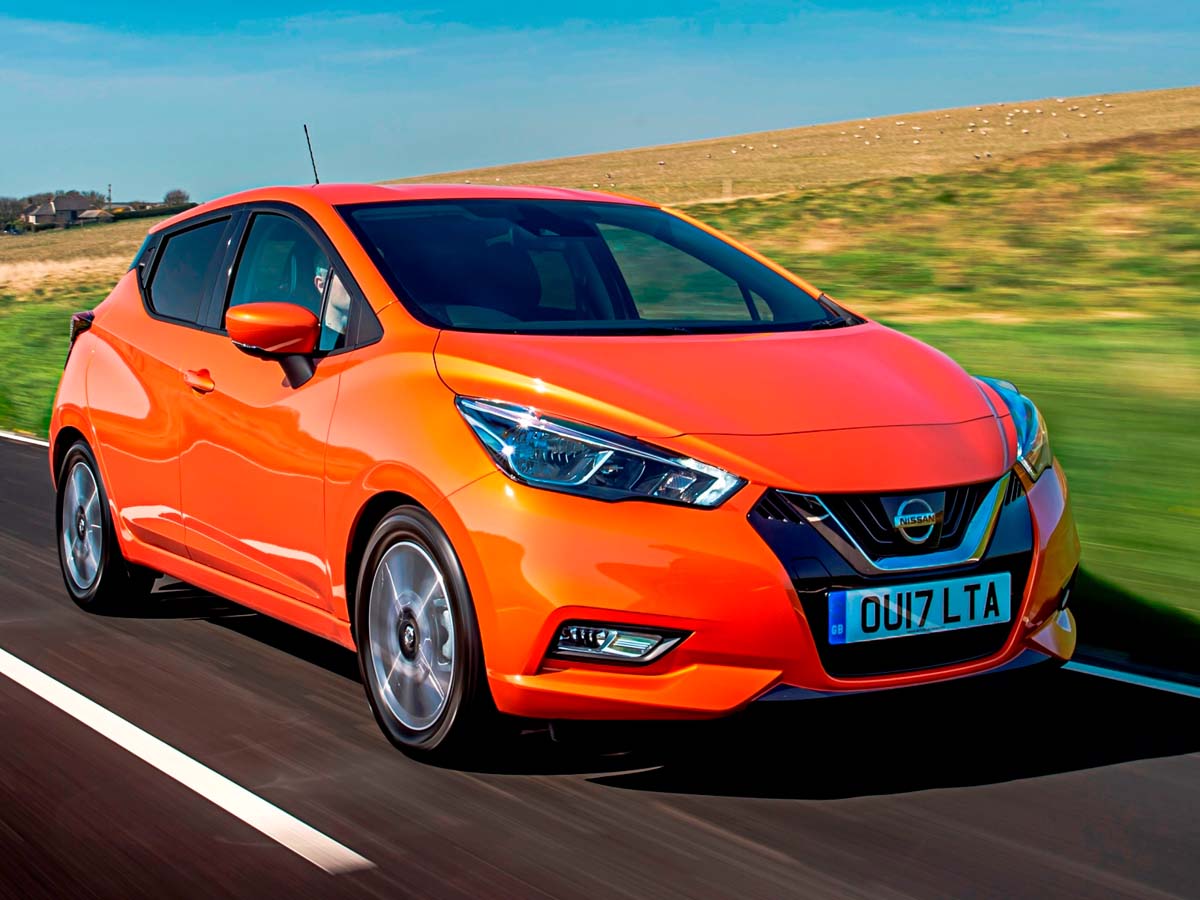 The latest Nissan Micra supermini is something of a revelation compared to the dumpy previous generation car. It looks cutting edge and there are a multitude of colour combinations available, so you'll rarely see two the same.
Packed with tech and safety systems, it's spacious, offers a good driving experience, comes with Nissan's reputation for reliability and is competitively priced.
Go for the all-new three-cylinder 1.0-litre petrol turbo (IG-T 100) engine which delivers 97bhp and replaces the previous 0.9-litre unit. CO2 emissions are 103g/km.
10) Mazda2 - 49.6mpg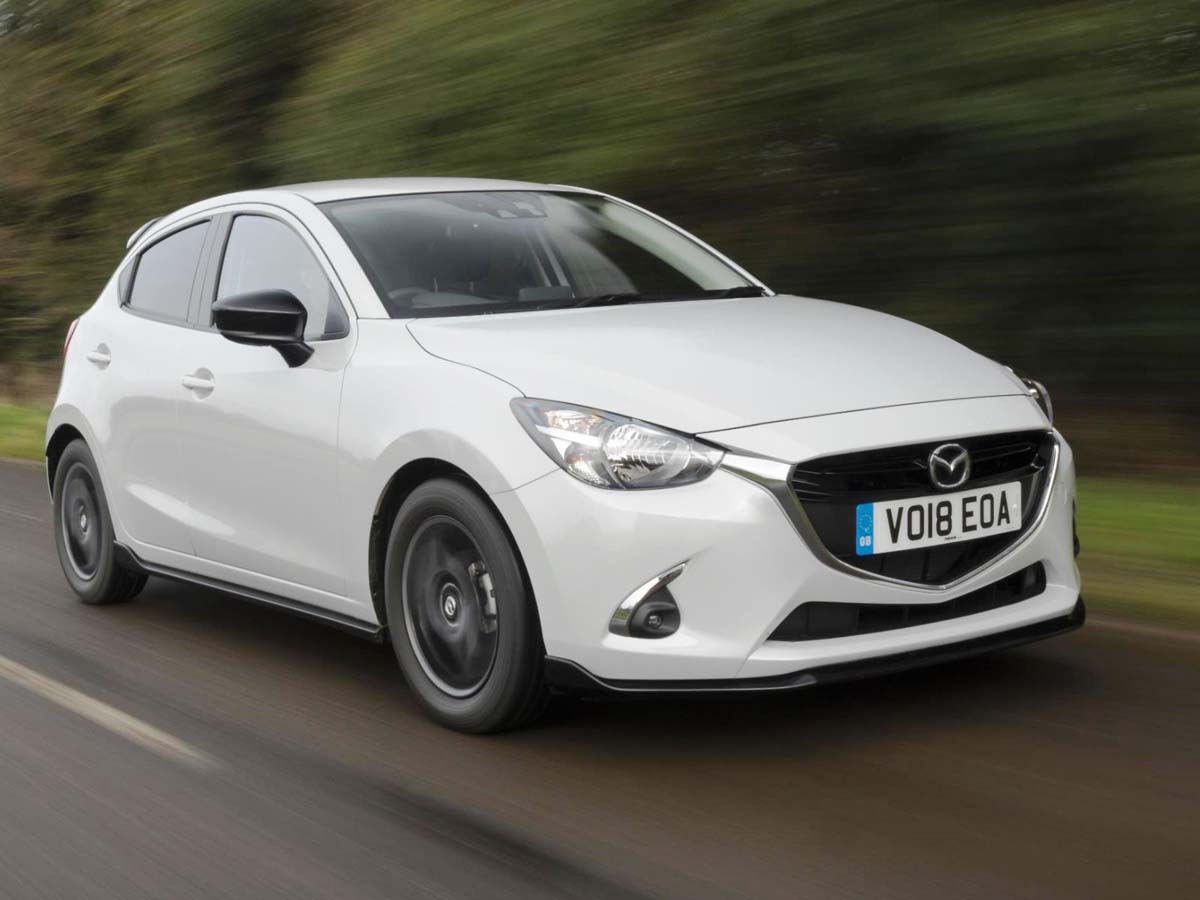 Stylish and distinctive, the Mazda2 is something of a left-field supermini option. Well built with a sportier feel, it's available with the biggest petrol engine in our selection – a 1.5-litre unit. The 74bhp version (75PS SKYACTIV-G) returns 49.6mpg with CO2 emissions of 111g/km.
Priced from £13,595, the Mazda2 drives well and is endowed with one of the slickest manual gearboxes in its class. However, it can't quite match its newer supermini rivals, like the Fiesta and Ibiza, for interior space and luggage capacity.