According to the latest data from the SMMT (Society of Motor Manufacturers and Traders), there are around 40 million vehicles on UK roads and automatic model use has grown by more than half a million to 10,454,067 cars since 2019.
What's more, the number of young drivers choosing to take their tests in automatic cars has tripled since 2008, according to the DVSA (Driver and Vehicle Standards Agency). Only 3.8% of tests were taken in an automatic back then – now it's closer to 14%.
When new petrol and diesel cars are banned from sale in 2030, there will be no choice because electric vehicles (EVs) are all automatic, in the sense that they don't have a gearbox. In other words, they are single-speed vehicles with two pedals – one for accelerating, the other for braking.
We've selected 10 second-hand cars with great automatic gearboxes, including one EV. They all have one thing in common – they're almost effortless and make driving in traffic a doddle.
Ford Fiesta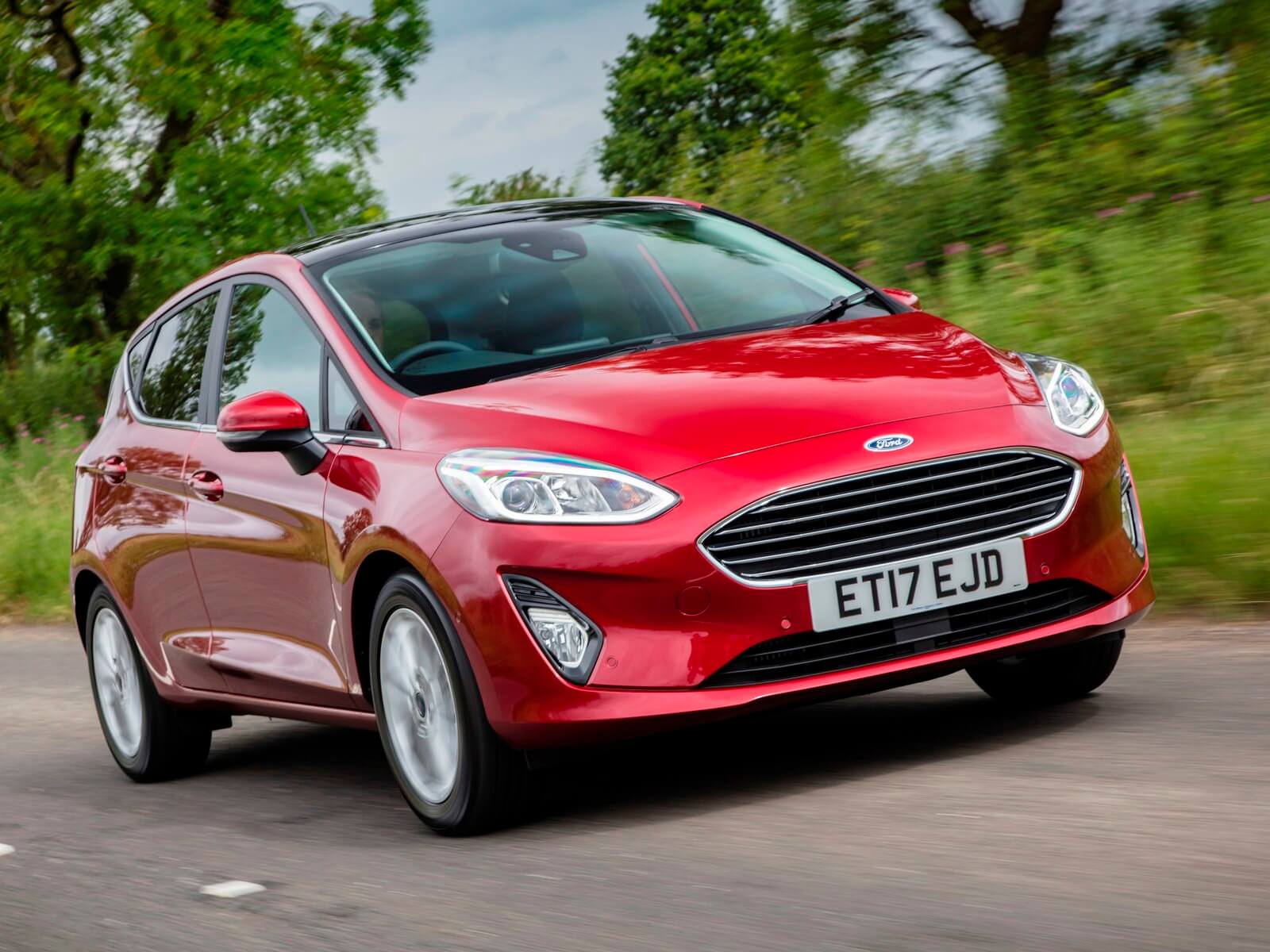 Affordable, practical and well equipped, the Ford Fiesta has always been one of the most engaging cars in its class to drive and there's no shortage of second-hand examples out there. 
The seventh-generation model (launched in 2017) is the best yet, especially if you opt for the energetic 1.0-litre EcoBoost petrol turbo engine (123bhp mild hybrid). It's available with Ford's smooth, fast-changing seven-speed "Powershift" automatic transmission. 
Pay around £13,000 for a little cracker from 2018/19 with low miles.
BMW 3 Series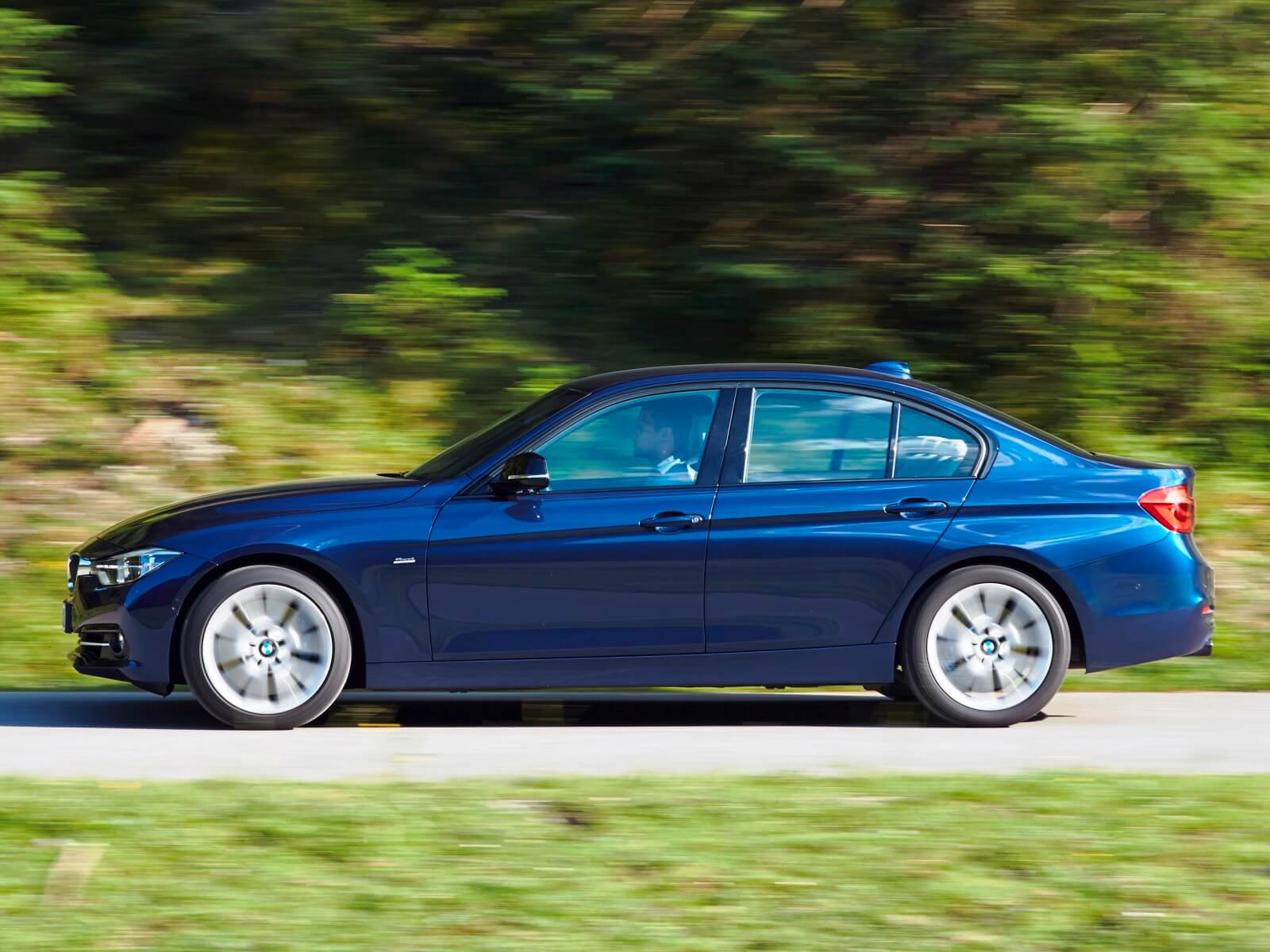 Available as a saloon or estate ("Touring" in BMW speak), the sixth-generation 3 Series (2012-2019) is now a solid prestige used car buy. 
Offering a refined cabin, driver engagement and serious badge appeal, the automatic versions get the excellent 8-speed torque-converter automatic gearbox which delivers smooth changes. Sportier versions get paddle-shifters behind the steering wheel for extra involvement. 
A budget starting at £15,000 could secure you a late Mk 6 3 Series with plenty of dynamism left in it.
Toyota Aygo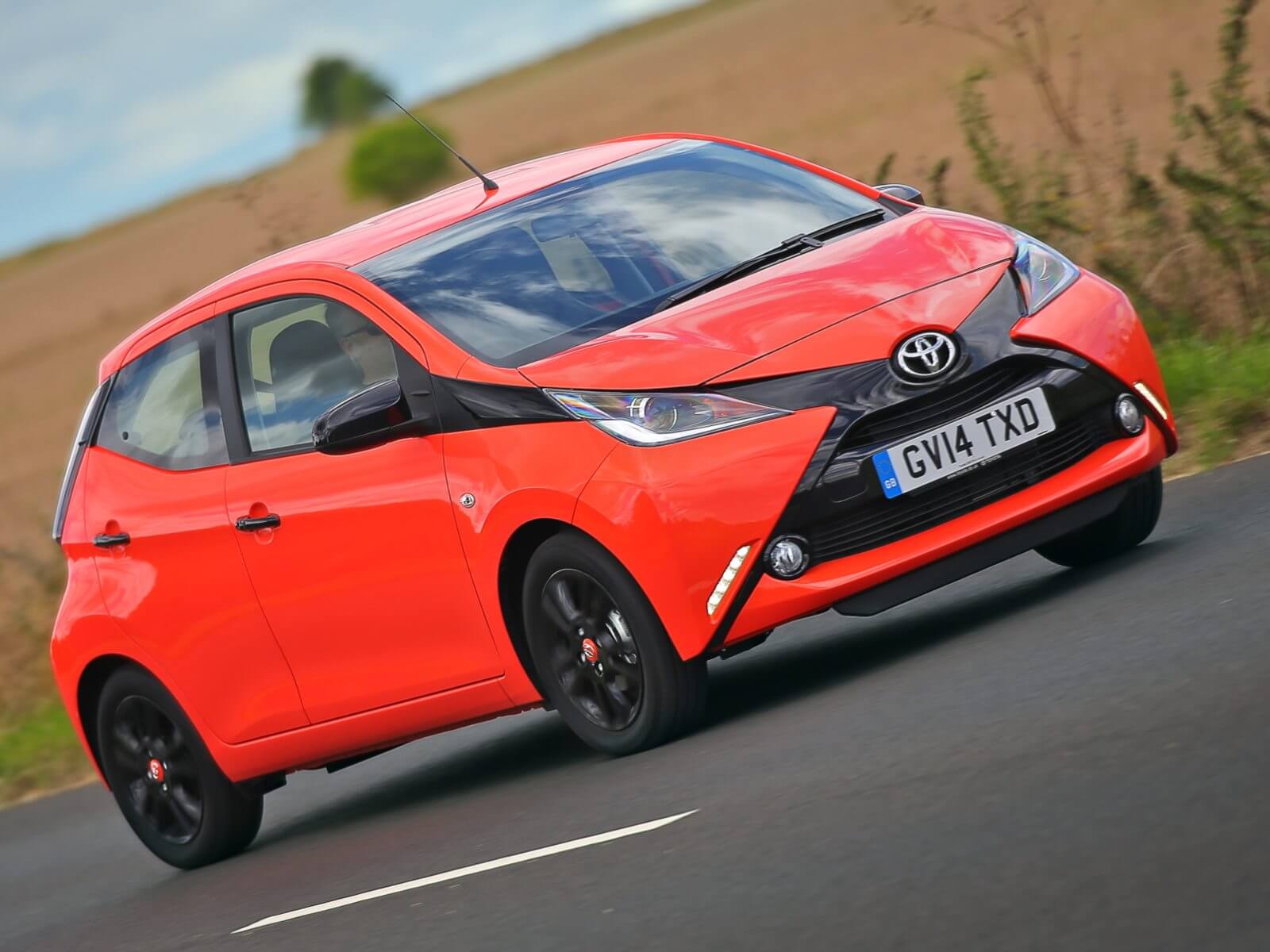 The distinctive Aygo is a fun city car that's cheap to run, well-built and powered by an eager and economical 1.0-litre, three-cylinder engine (72bhp). 
If you're not fussed about changing gears yourself, then the version with x-shift "automated manual transmission" can be used in fully automatic mode, or with manual gear selection using paddle shifts or the shift lever itself. 
There aren't many automatic Aygos about, but if you look hard they can be found from as little as £12,000 with very few miles on the clock.
Hyundai Ioniq Electric
Available in electric, hybrid and plug-in hybrid variants, the Ioniq is a practical family hatchback that drives well and boasts futuristic looks. We've chosen the Ioniq as our used EV choice because it's an affordable way to experience gearbox-free, zero emissions driving. 
Higher mileage cars start at less than £17,000, but £20,000 will buy you a low miler from around 2019 with plenty of low cost running left in it – and some of Hyundai's five-year warranty left over. 
For the record, it has a modest range of up to 193 miles, the battery can be recharged to 80% in as little as 57 minutes (using a 50kW DC charger) and it can sprint to 62mph in 9.9 seconds. 
Volkswagen Golf R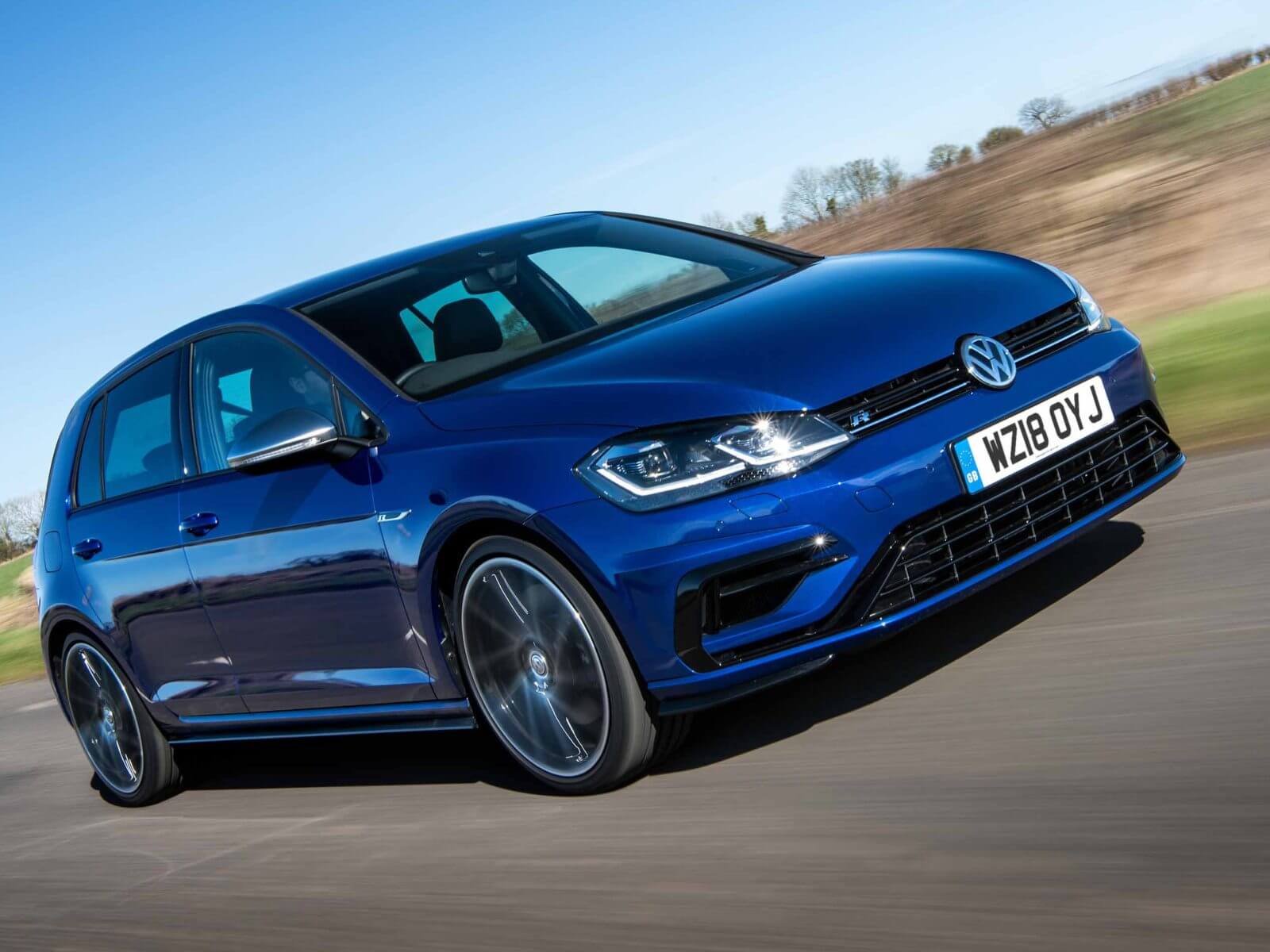 With all-wheel drive, top build quality, stunning driving dynamics and blistering performance, a used Volkswagen Golf R is still one of the best hot hatches available. 
If a new eighth generation Golf R is out of reach, then go for a previous generation (Mk 7). Better still, stretch to a low mileage post-facelift (Mk 7.5) example from 2016/17. 
The quick-shifting dual-clutch auto (DSG) is actually quicker than the manual version with a 0-62mph time of 4.6 seconds and those pops and crackles from the exhaust on down-changes are such fun. 
A cherished 'R' with low miles will cost you at least £25,000.
Peugeot 308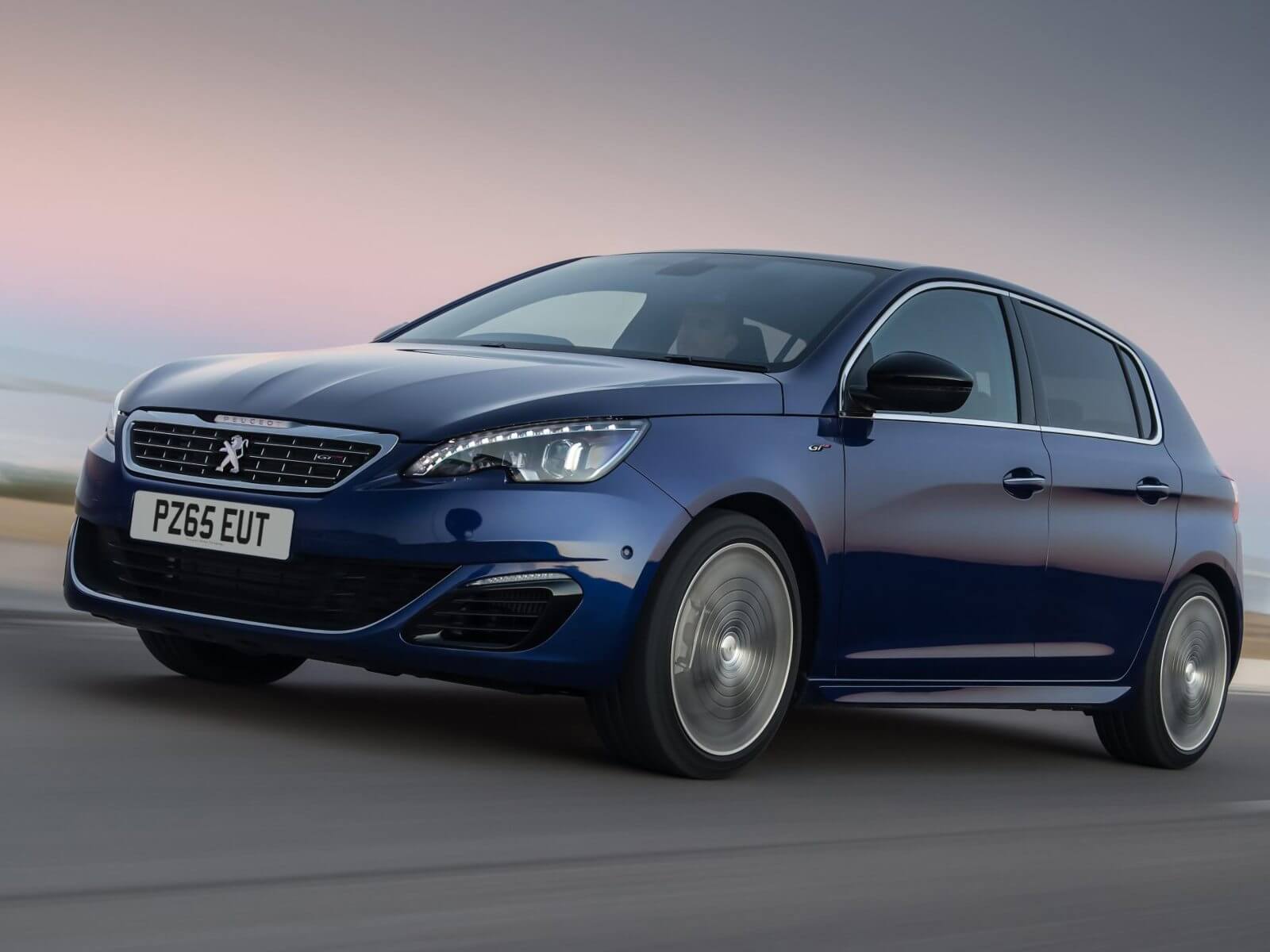 Launched in 2013, the second-generation Peugeot 308 hatchback (also available as an estate) went out of production in 2021, but aged superbly and is a class act. Not only does it drive well, but you can choose between frugal petrol and diesel engines, and it's a planted motorway cruiser. 
Whether you opt for one of the earlier EAT6 automatic gearboxes, or the later EAT8, it's a smooth shifter. We'd suggest paying between £11,000-£15,000 upwards for a solid 308. 
The 1.2-litre petrol is a lovely engine, but if you spend your time cruising motorways then one of the diesels will do just fine. If possible, go for the later 1.5-litre – it's a peach. 
Mercedes-Benz A-Class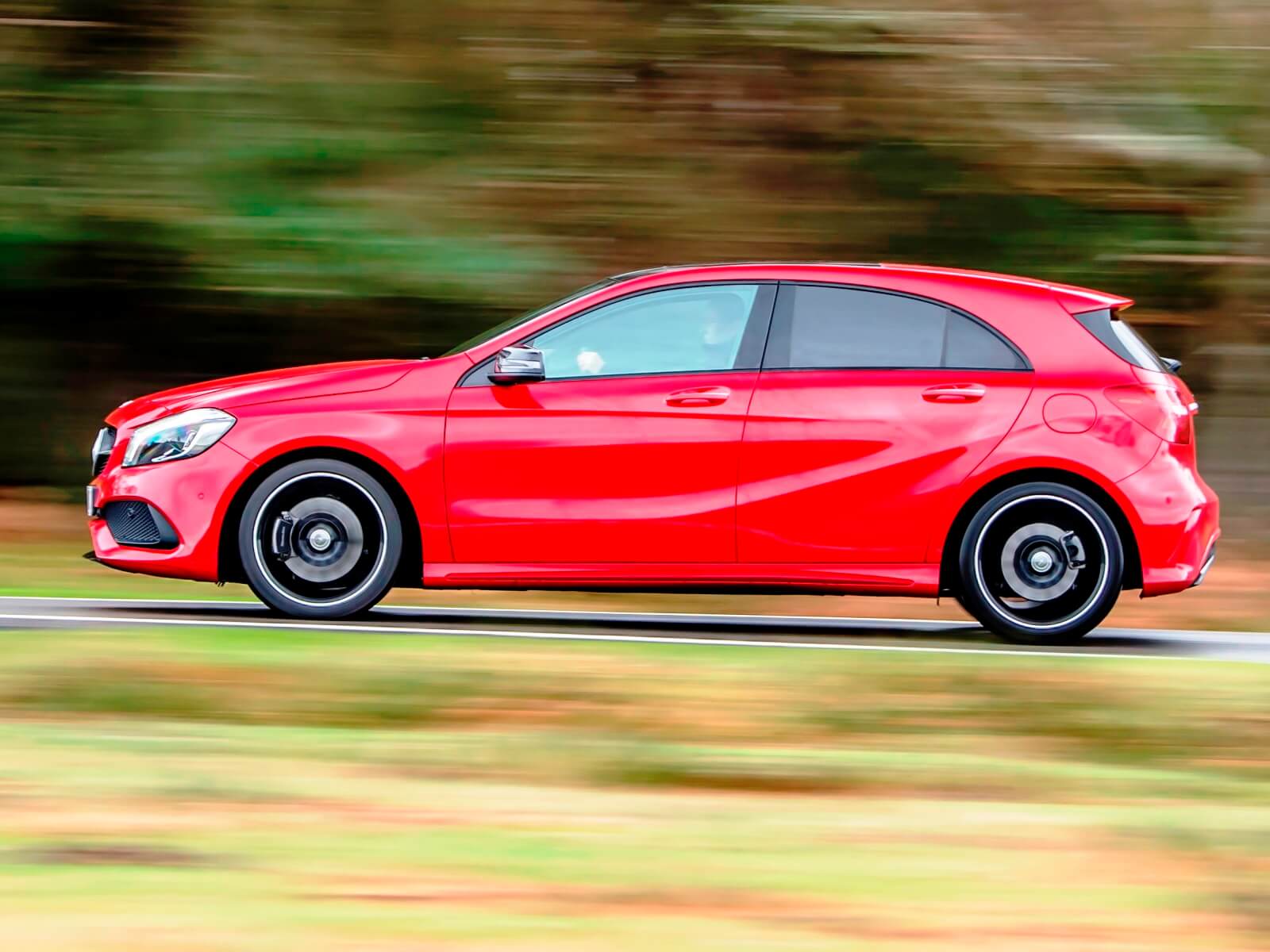 The third generation A-Class (2013-2018) was a big-seller for Mercedes-Benz and still looks the business today. A rival to the Audi A3 and BMW 1 in the prestige family hatchback class, it was available with a selection of petrol and diesel engines offering a blend of performance and economy. 
Select an automatic version and you get the quick-shifting 7G-DCT dual-clutch box which is quicker through the gears than its manual counterparts. Later, low-mileage examples start at around £15,000.
Subaru BRZ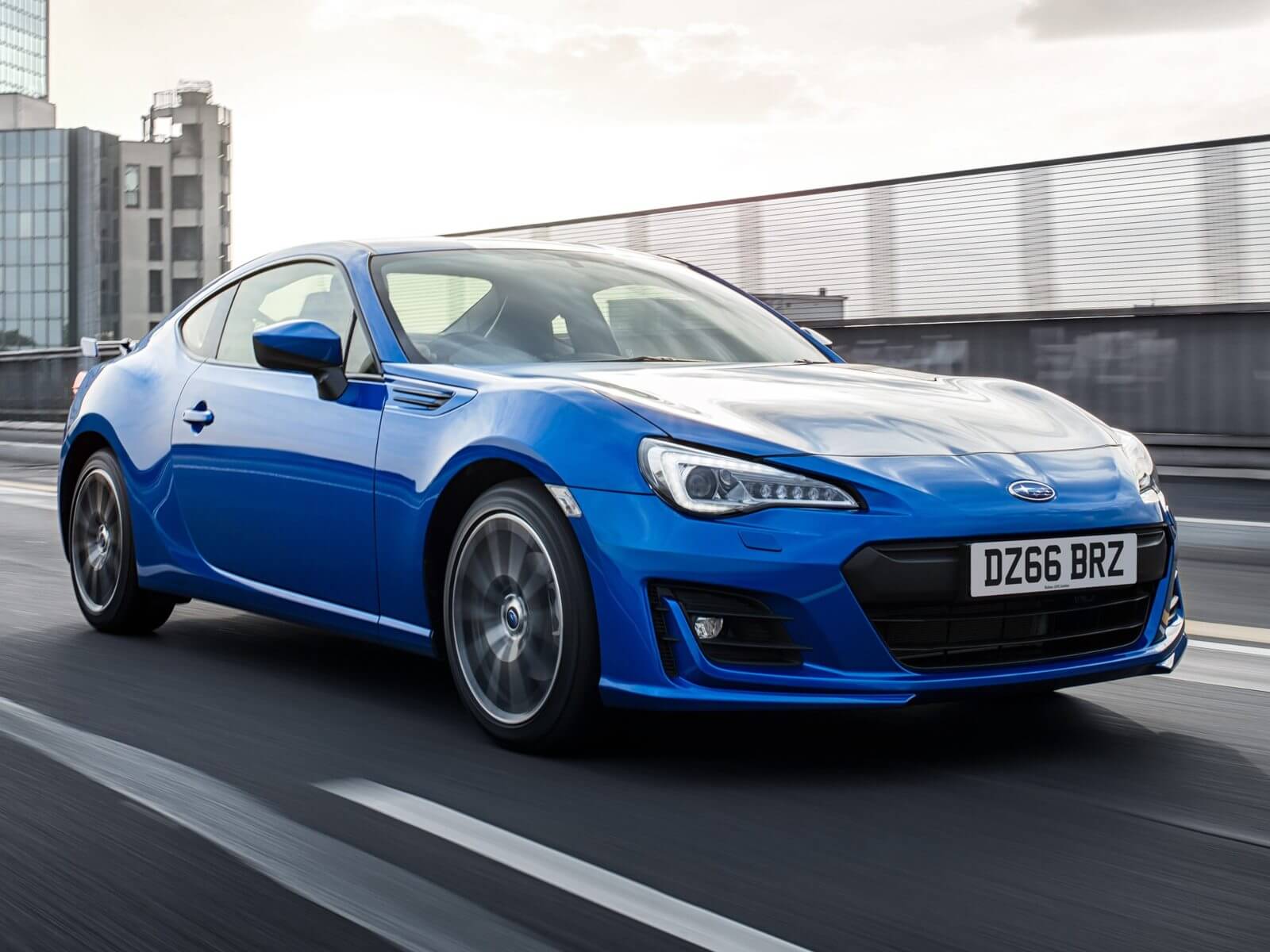 The Subaru BRZ (2012 onwards) is one of the best kept secrets of the automotive world. Developed alongside the near-identical Toyota GT86, it's an affordable back-to-basics front engined, rear-wheel drive 2+2 sports coupe. 
It's great fun to drive, but here's the thing: later BRZs are available with automatic transmission – and they're a bit of a revelation. It may sound like sacrilege in a sports car package like this, but the six-speed auto box slams through the gears well – even producing the odd pop on down-changes, allowing you to concentrate on the driving. The engine even sounds sportier. 
North of £20,000 should buy you a low-miler from 2017 onwards. Enjoy!
Mazda3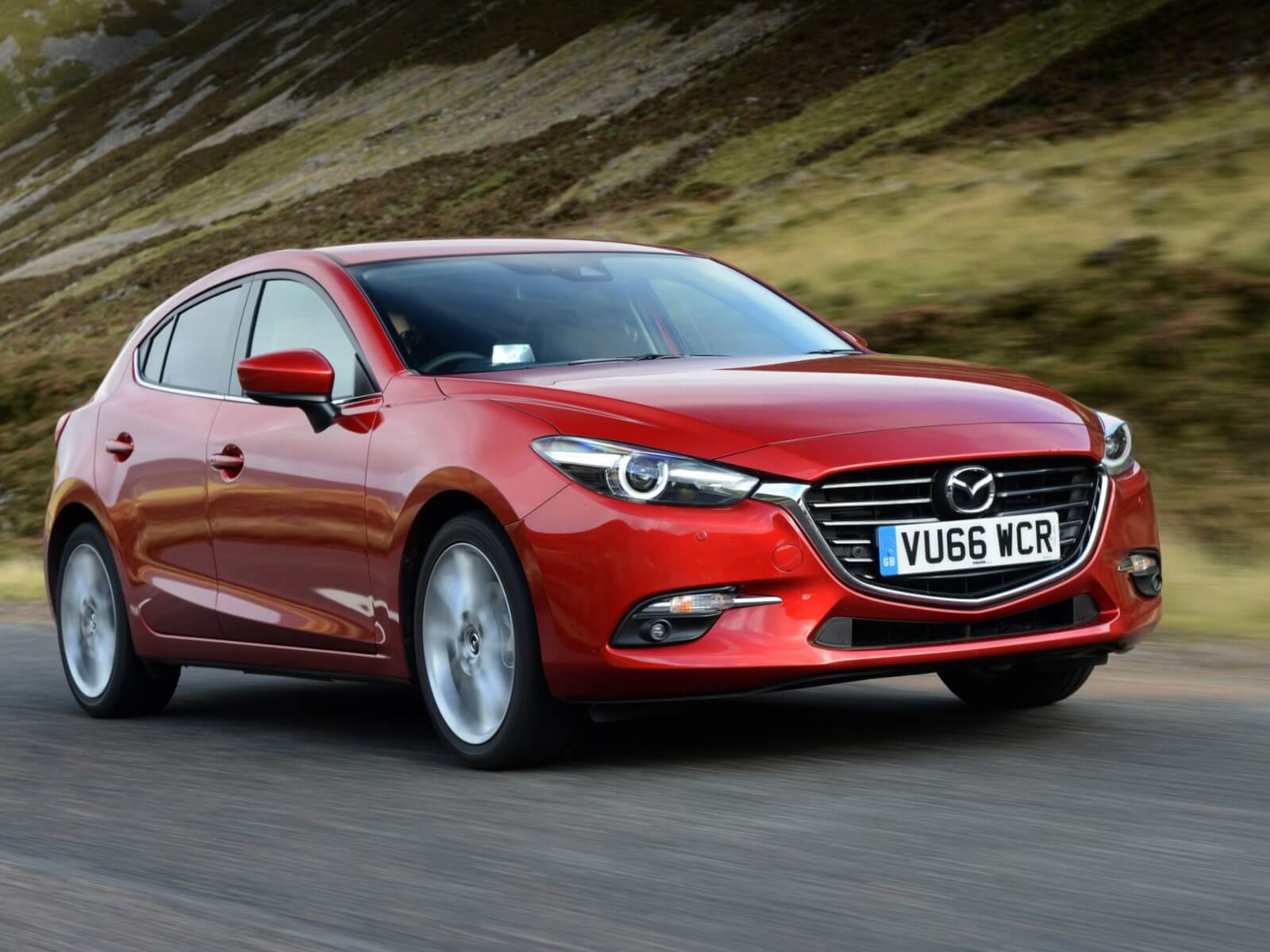 The Mk3 Mazda3 (2013-2019) was one of the hidden secrets of the family hatchback world. Distinctive, generously equipped, well engineered and engaging to drive, it boasted good build quality. 
What's more, even though Mazda has long had one of the slickest manual gearboxes on the market, we'd also recommend the six-speed automatic which is nice and smooth, coupled with impressive engines that make for a relaxing driving experience. 
Automatic Mazda3s are available from less than £10,000, but we'd recommend paying closer to £12,000 for a low mileage example.
Porsche Cayman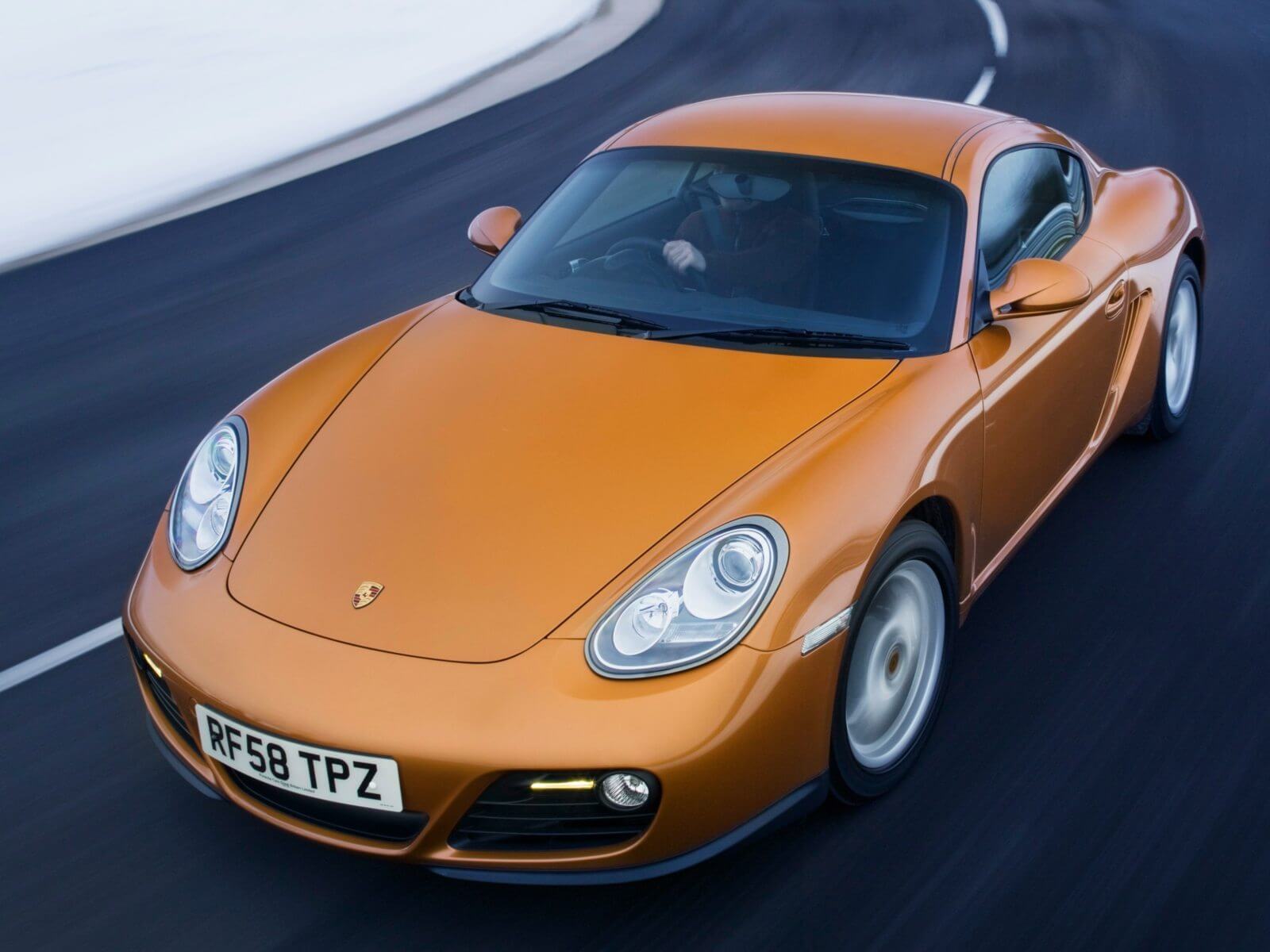 Purists prefer manual gearboxes, but if you want optimum performance and fastest gear changes, there's no substitute for a computerised dual-clutch gearbox. Porsche's "PDK" is one of the best and the 8-speeder in the sublime Cayman is incredibly satisfying. 
Look for a post-facelift Cayman from around 2009-2012, and if you choose well, you'll get a reliable daily that's great fun to drive. A cherished, low-mileage example will cost at least £25,000.