It makes sense to buy used because brand new cars are expensive, often involve a large upfront payment and can depreciate by as much as 50% over their first three years.
We've chosen 10 cars that would make good second-hand buys – from frugal little city cars, to SUVs, hybrids and electrics, they're all worth putting on your shortlist. The most expensive car in our selection is £16,000, though most are between £5,000-£10,000.
We concentrated on used vehicles with a low mileage (less than 10,000 miles per year), aged around three years and available at main dealers and independent garages via websites such as Auto Trader, AA Cars, Motors.co.uk and RAC Cars. However, it's worth remembering that buying privately can be cheaper, though it is riskier. 
If you're buying a used car, take a look at our guide: Buying a used car checklist.  
1. Hyundai i10 (2014-)
Priced from just £9,325 new, the Hyundai i10 is a great little city car. Cheap to run, easy to drive, surprisingly spacious and blessed with an excellent five-year warranty for that extra peace of mind, it also makes sense as a second-hand buy. 
Powered by either a 1.0 or 1.2-litre petrol engine, we'd go for the eager entry-level 65bhp 1.0-litre three-cylinder which is capable of up to 50.4mpg. 
Used i10s are available for less than £4,000, but if you can stretch to £6,000 you might pick up a 2016 car with a couple of years of warranty left.
2. Volkswagen up! (2012-)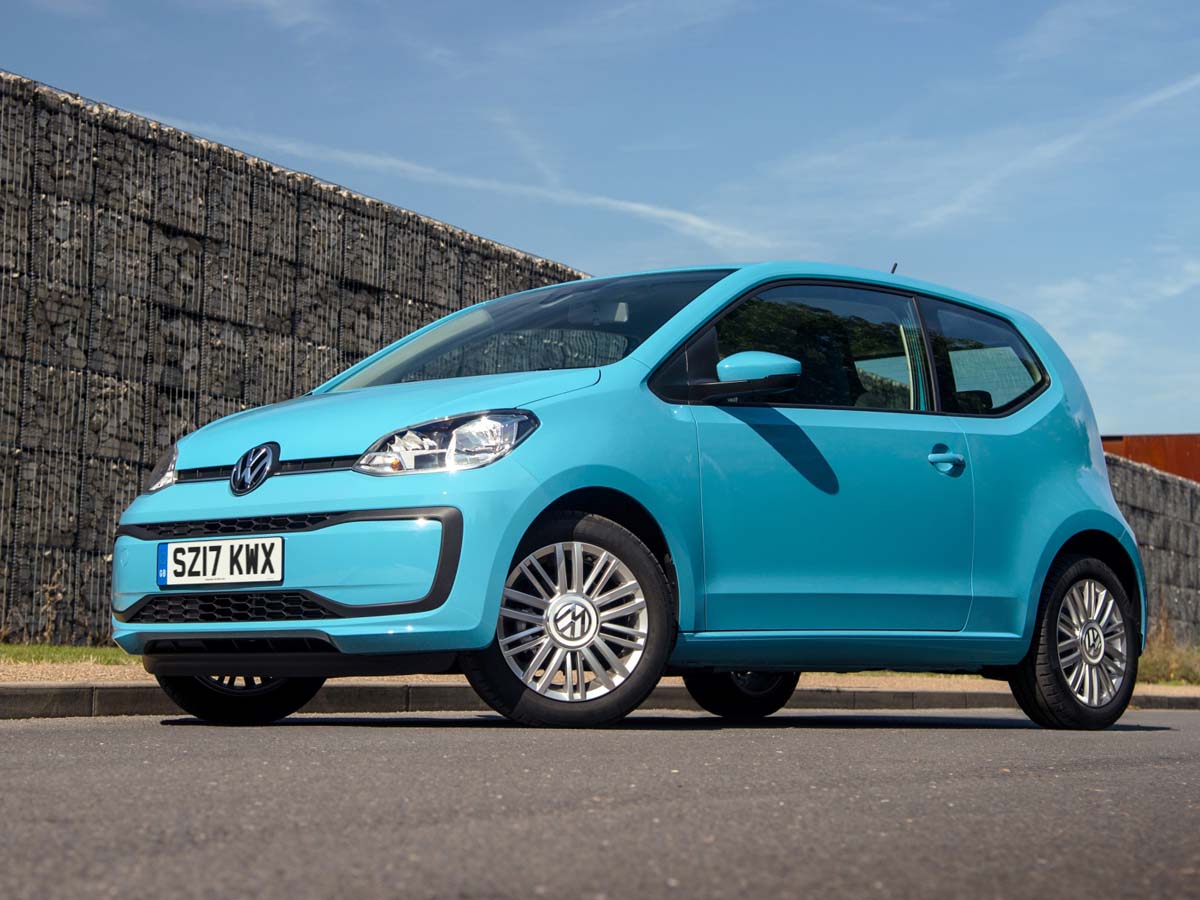 Named What Car? Used City Car of the Year 2020, the VW up! is a cracking small car. Almost identical to its Volkswagen Group cousins, the SEAT Mii and Skoda Citigo, the up!  also offers an entertaining drive, more space than you might think and low car insurance costs. 
Powered by a thrummy 1.0-litre petrol engine and priced from just £15,045 new, early examples are available from just £2,500. If you can spend closer to £4,000, you'll get a car with a full service history and low miles.
3. Kia Sportage (2016-)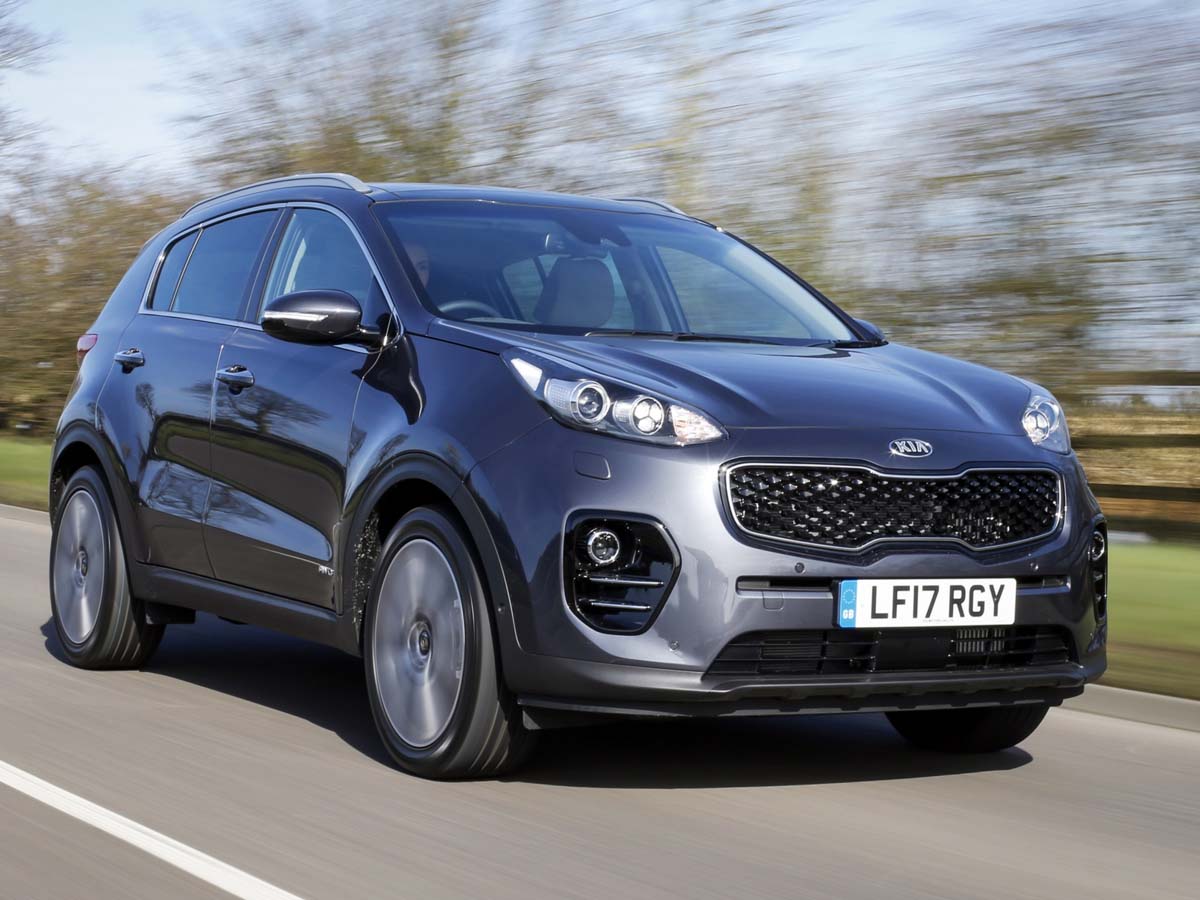 Launched in 2016, the fourth generation Sportage is Kia's best-selling model for good reason. Competitively priced, good to drive, spacious, practical, good looking and well-equipped, it's quite simply one of the best SUVs on the market. 
It also comes with a superb seven-year warranty, so even if you buy one that's a few years old, you'll still have peace of mind for three or four years. 
Treated to a subtle makeover in 2018, it's now packed with the latest infotainment and safety systems, and priced from £20,670 new, high mileage cars are available for just £8,000. Pay at least £2,000 more for a low miler with a logbook full of service stamps.
4. Volkswagen Polo (2014-17)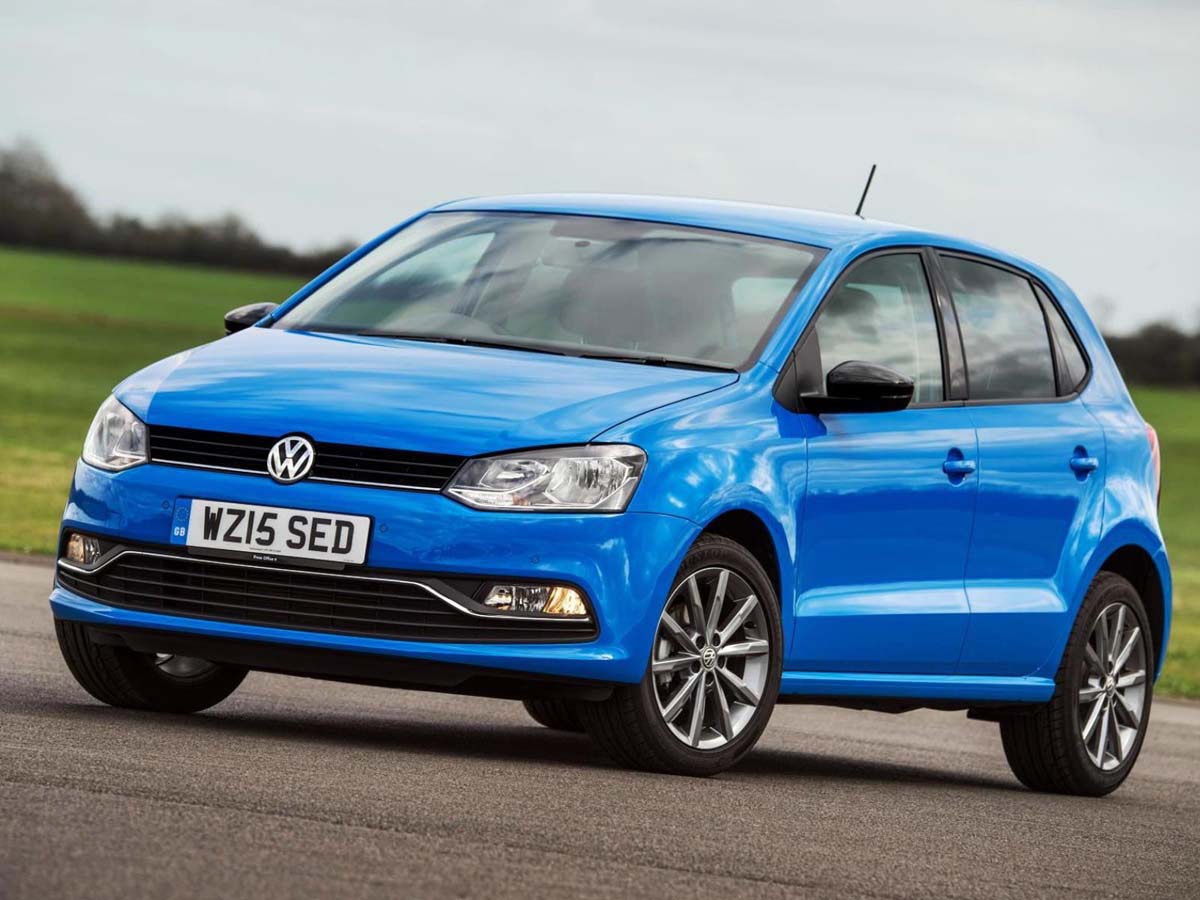 The latest sixth-generation Volkswagen Polo hit showrooms in 2018 and is a cracking supermini, but don't overlook the Mk 5 (pictured) which is a sensible second-hand buy. 
Boasting a great range of petrol and diesel engines (we'd recommend the punchy 1.0 and 1.4-litre petrol units), it's easy to drive, economical, well-built and generously equipped. 
Good 2015 cars are available for less than £5,000 and there's plenty of choice, so scan the internet and go for it – the more recent the better.
5. Suzuki Vitara (2015-)
Sharp looking, easy to drive and well equipped, the Suzuki Vitara is a competitively priced compact crossover. Also available with four-wheel drive (Suzuki calls it AllGrip) for that extra peace of mind when the weather gets extreme, there's a choice of three petrol engines (1.0, 1.4 and 1.6 litres). 
Backed up by Suzuki's hard-won reputation for reliability, a new Vitara is priced from £17,599. However, there are plenty of used low mileage Vitaras for around £8,000, though you'll have to pay at least £12,000 if you want one of the newer turbo petrols (1.0/1.4). 
6. Skoda Superb (2015-)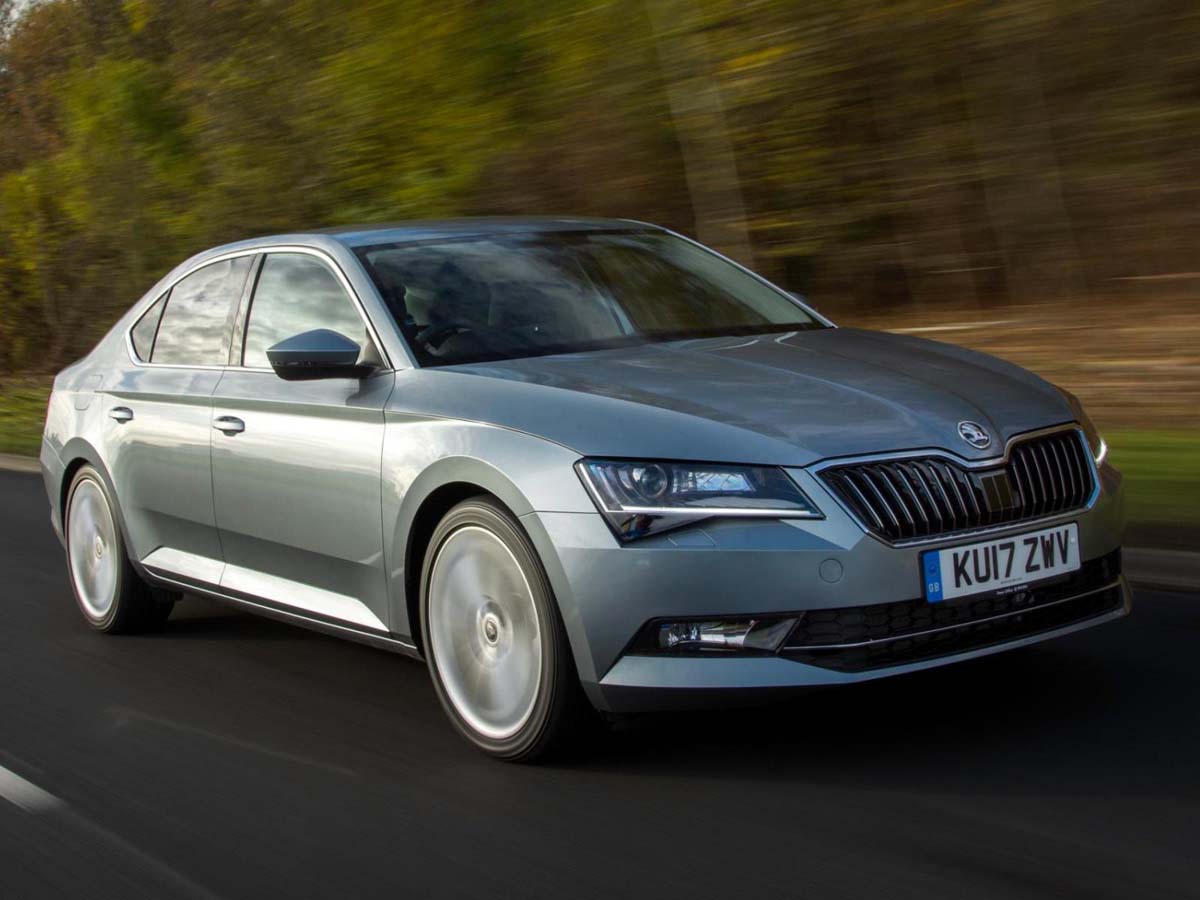 Launched in 2015, the big Skoda Superb hatchback is stylish and great value. As you'd expect from a Skoda, there's bags of space, while the estate version is simply enormous. 
Comfortable and generously kitted out, the Superb is a lovely cruiser and especially frugal if you opt for the 2.0-litre diesel, which is capable of up to 56.5mpg with low emissions of just 103g/km. 
A new Superb Hatch is priced from £23,905, whereas high milers can be snapped up for as little as £7,000. However, we'd recommend paying at least £10,000 for an example with a lower mileage and full service history.
7. Ford Focus (2011-18)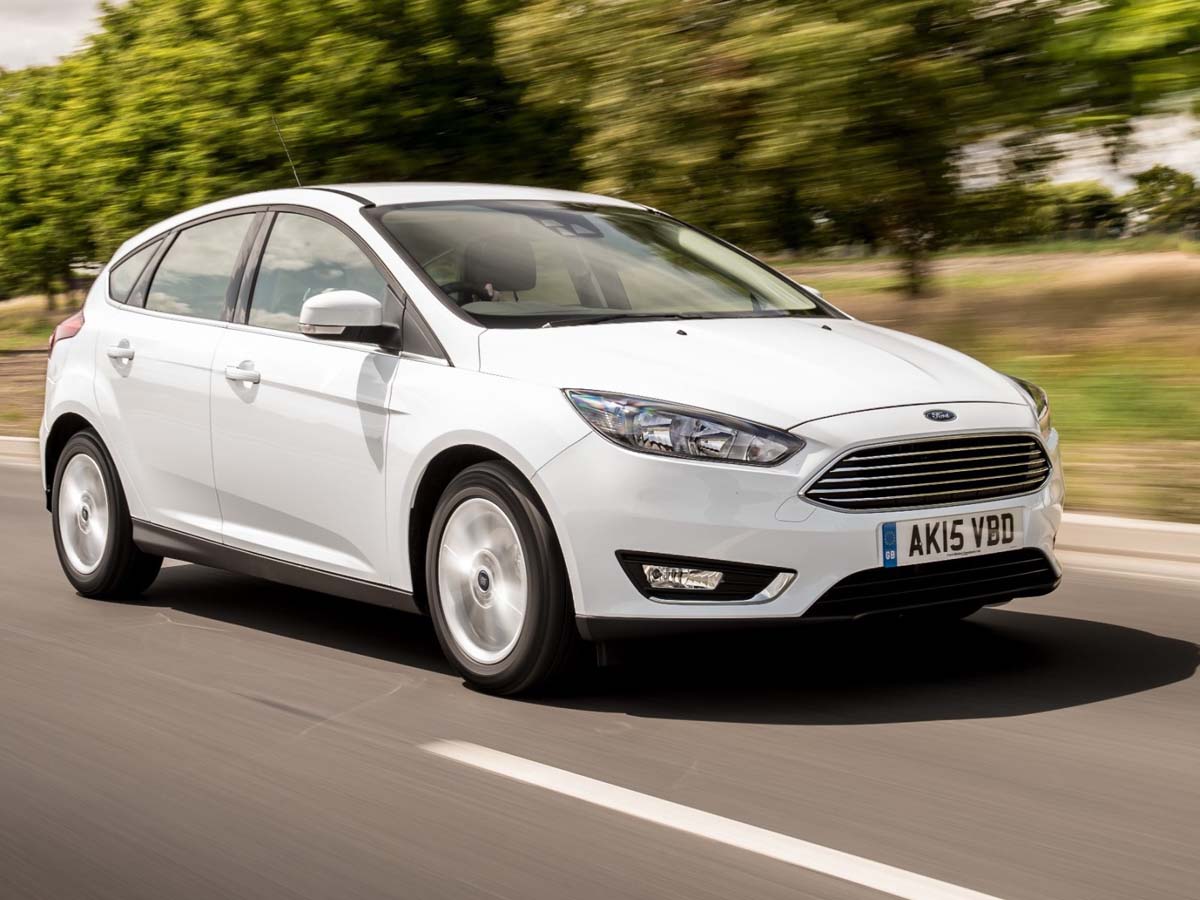 Not only has the Ford Focus been one of Britain's best-selling family hatchbacks every year since its launch in 1998, it's also the third most popular used car choice. 
The all-new fourth-generation model (2018-) is a step-up in terms of space, tech and driving dynamics, but the Mk3 (pictured) is still an great second-hand choice thanks to its good looks, fun handling, practicality, low running costs and wide choice of efficient engines (we'd recommend a facelifted post 2014 car powered by the 1.0-litre 125 EcoBoost petrol in Zetec trim). 
A new Focus will set you back around £20,000, but you can pick up a three-year-old Mk 3 with low miles for less than £10,000.
8. Ford Galaxy (2015-)
Ford's big people carrier isn't a favourite with taxi drivers and chauffeuring companies for nothing. 
Spacious, surprisingly easy to drive and solid, the third row of seats is suitable for adults (unlike some rival MPVs) so it's a good option if you're looking for a vehicle to carry seven people in comfort and safety. 
We've also heard of these epic cars still going strong at 400,000 miles, so you won't be disappointed. Go for a diesel if you do big miles and are looking for decent fuel economy. 
Priced from £29,960 new, the Mk 4 Galaxy was launched in 2015 and there are plenty on the used car market. You can pay as little as £5,000 for a high miler, but we'd say the sweet spot is around the £14,000 where examples with as little as 40,000 miles on the clock are available.
9. Renault Zoe (2013-)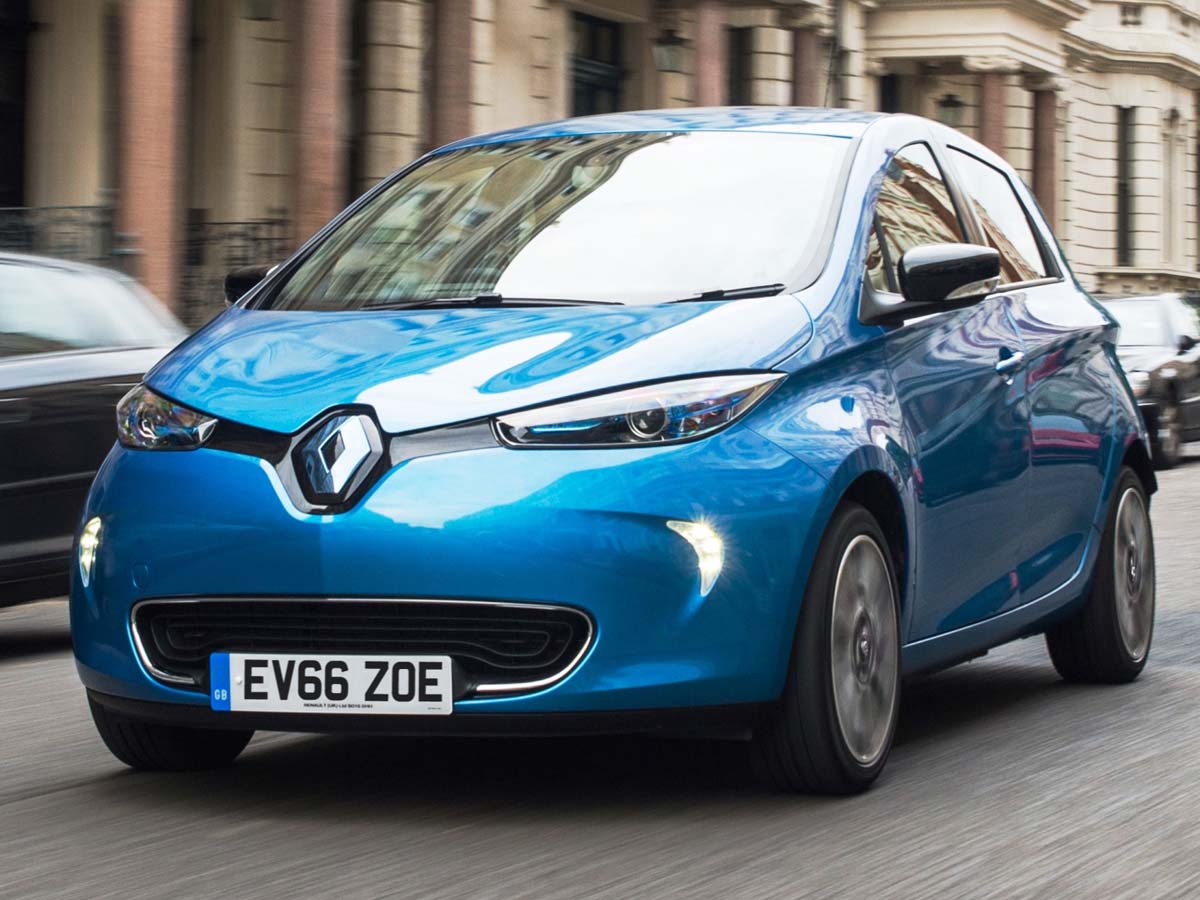 The cute Renault Zoe hatchback is the best-selling 100% electric car in Europe. Blessed with light handling, it's easy to drive and practical, making it ideally suited to urban areas. 
The Zoe's batteries have got bigger over the years, but you're looking at a realistic range of around 100 miles for earlier cars. 
Named What Car? 'Best Electric Car under £20,000' for five consecutive years, the stylish Zoe is a great introduction to zero emissions motoring and could be yours for as little £6,500. However, be aware that some used cars have a monthly battery lease, while others can be bought outright.
10. Mitsubishi Outlander PHEV (2014-)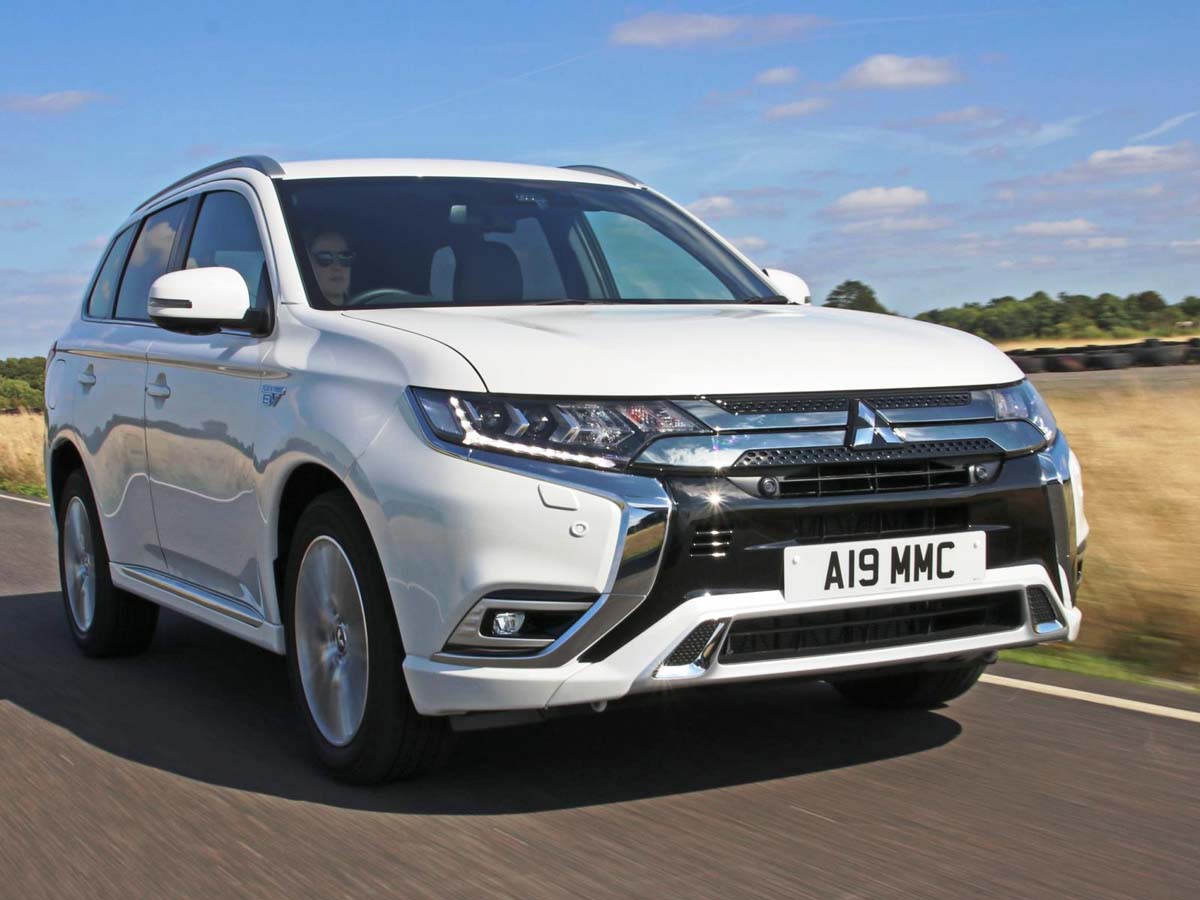 First launched in 2014, this game-changing 4x4 SUV remains the UK's most popular plug-in vehicle. 
It has a fully electric range of about 30 miles, so in theory, if you have a relatively short daily commute and recharge every night, visits to petrol stations could be rare occasions. 
Facelifted in 2016, and revised again in 2018, a new model costs from £35,455. However, the good news is that there are now plenty on the used car market ranging from just £8,000 for high milers. 
We'd suggest paying at least £14,000 for a low mileage example, but if you can stretch to £16,000 you'll get a better looking post facelift car.