We've done our research and studied the second-hand car market to come up with 10 second-hand options – all for less than £5,000.
The majority are hatchbacks, but we've also managed to find an all-electric car, a coupe and a funky estate.
Of course, there are lots of other possibilities and we'd love to hear your thoughts, so feel free to share your alternatives on Facebook.
Unless it says otherwise, the values of the used cars mentioned below are based on average mileage (8,000 to 10,000 miles per year) and assume that the vehicles are in good condition.
Of course, buying a second-hand car is not without its risks, so make sure you follow our essential advice in our checklist for buying a used car.
And if you'd prefer to finance your next car, we also have some real examples of cars bought on finance using PCP (Personal Contract Purchase), unsecured loans and HP (Hire Purchase): 10 cars you could get on finance for £100-£150 per month.
Skoda Octavia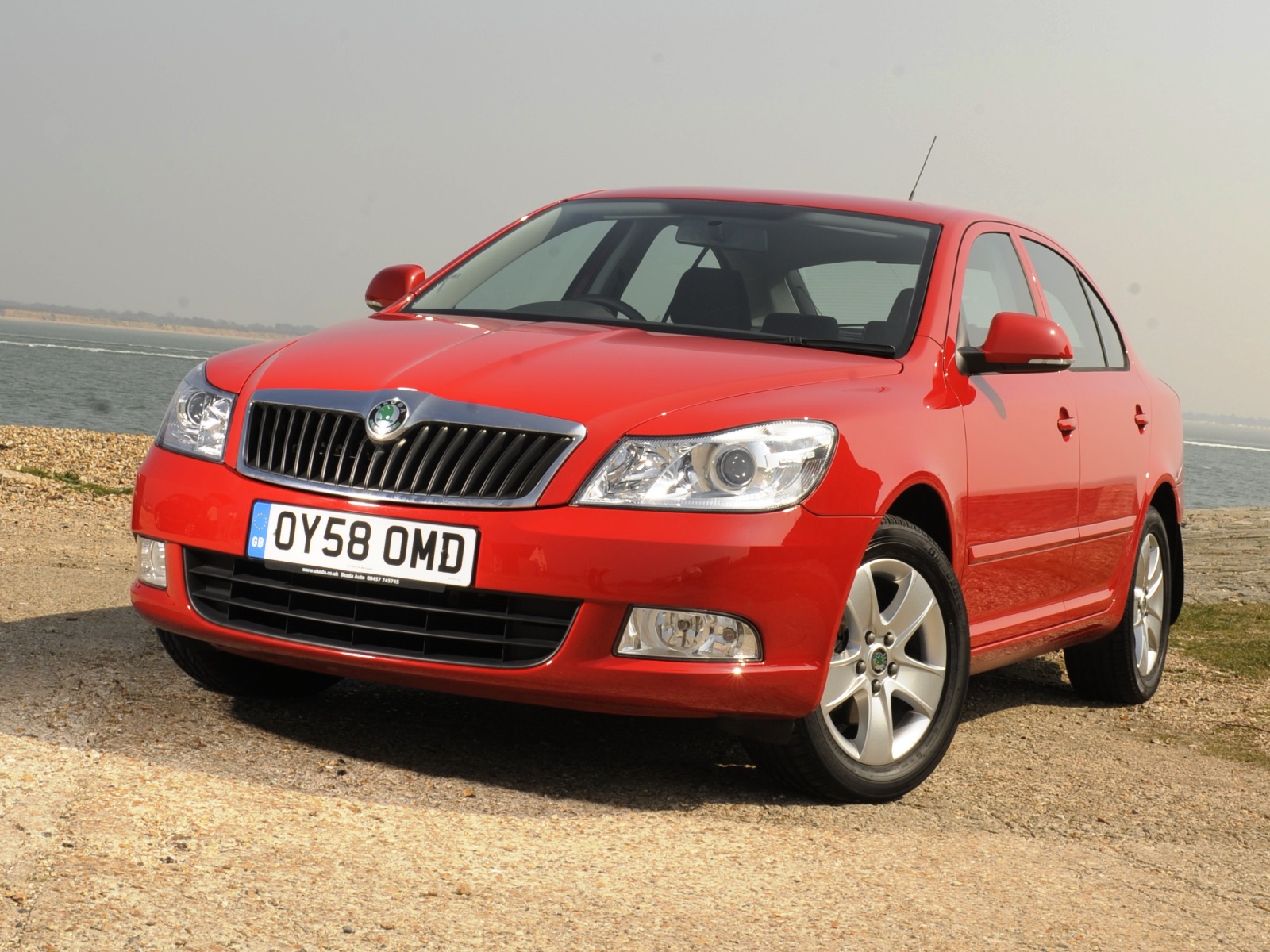 If you want some serious bang for your buck, then look no further than the Mark 2 Skoda Octavia (2004-13). Spacious, comfortable and easy to drive, there's also some peace of mind thanks to Skoda's reputation for dependability. 
Go for a post-2009 facelifted model if you can, and while the diesels are frugal, the 1.4TSI petrol is a good compromise between petrol power and diesel economy. 
There are plenty of ex-company high-milers around for peanuts, so expect to pay closer to £4,000 for a privately-owned lower mileage car.
MINI Clubman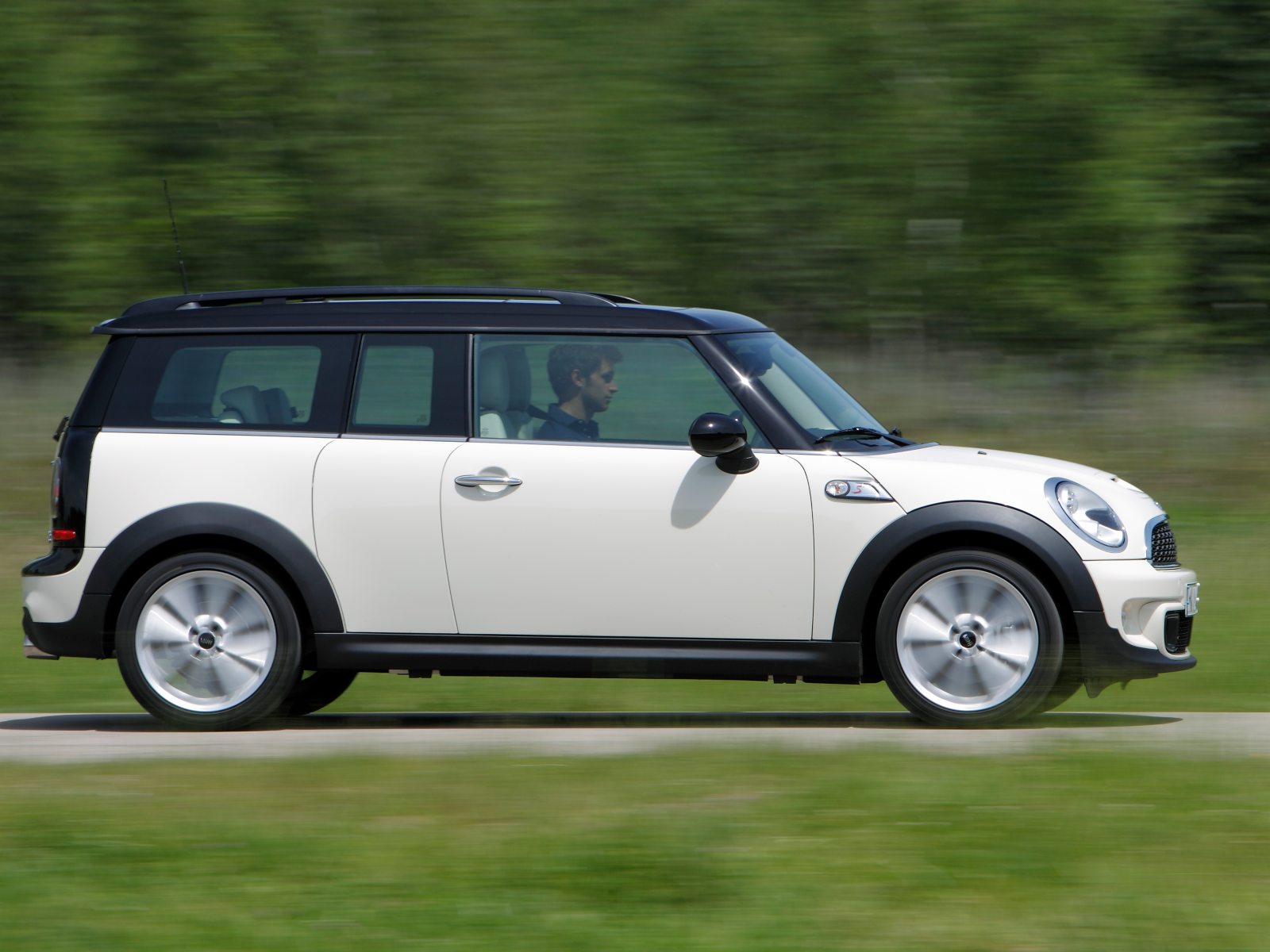 Fancy a MINI, but need a little more space and practicality? Then how about a MINI Clubman estate? Still possessing quirky, retro styling inside and out, it's comfortable, fun to drive and boasts good build quality. 
The small passenger door on the driver's side was controversial. Dubbed a "suicide" door at the time, it made it easier for rear-seat passengers to enter and exit, but in Britain it opened out into traffic. 
That aside, we'd suggest looking at a Mark 2 (2007-2014), which was available with a choice of solid petrol and diesel engines. 
A low mileage Clubman will cost you at least £4,000.
Ford Focus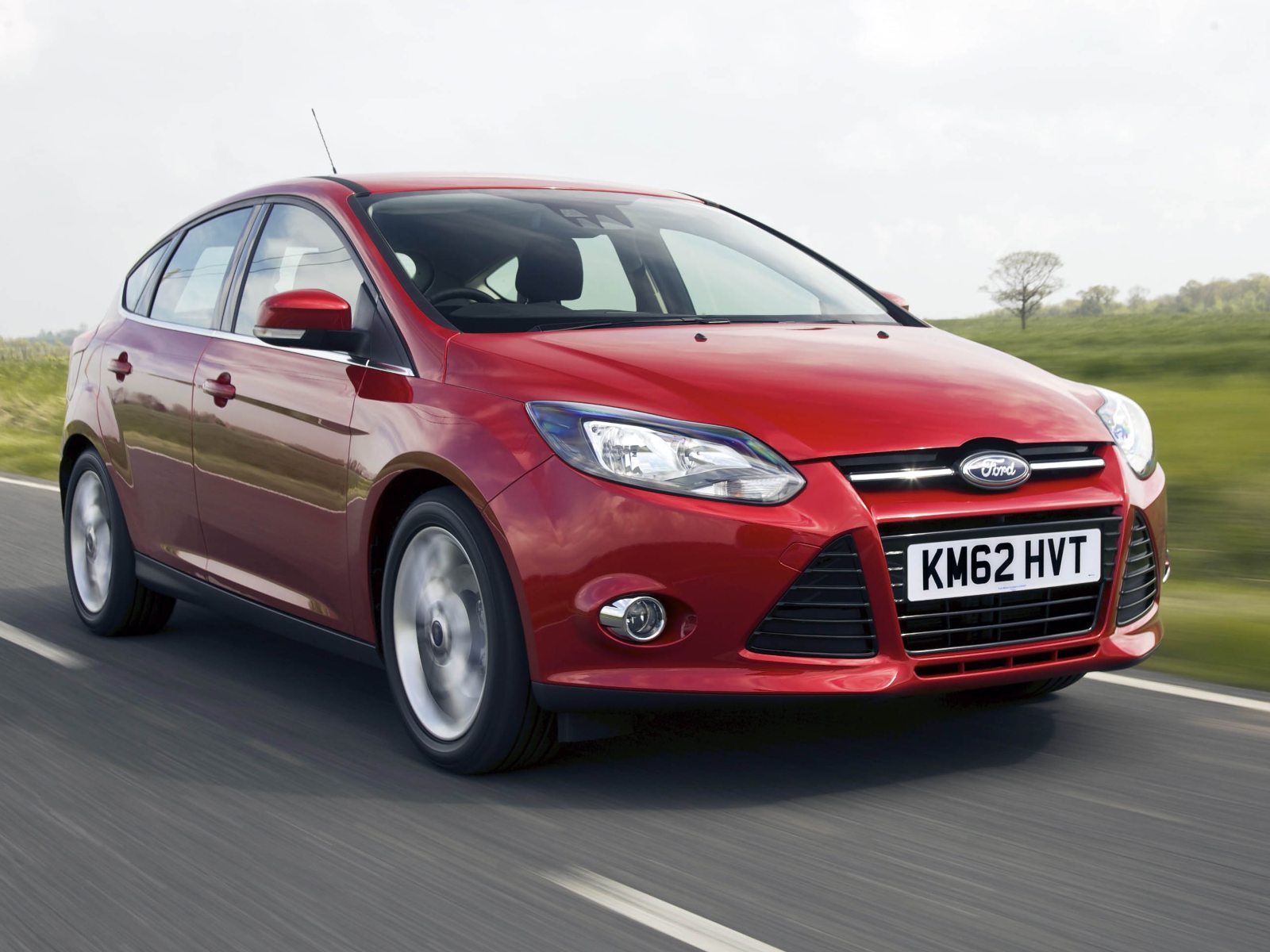 The Ford Focus has been one of the UK's most popular cars since its launch in 1998, thanks to its winning combination of practicality and driving dynamics. 
There are loads of Mark 1s and 2s for sale if you're on a tight budget. Choose carefully, and you'll find one with plenty of life left in it. However, if you want a Focus that will give you lengthier service, then opt for a Mark 3 (2011-18). 
There's a big variety of petrol and diesel engines, but unless you do big miles, the 1.6 petrol will do just fine. You may even be able to haggle down a punchy 1.0-litre petrol EcoBoost. 
Expect to pay at least £4,000 for a low mileage example.
Volkswagen Golf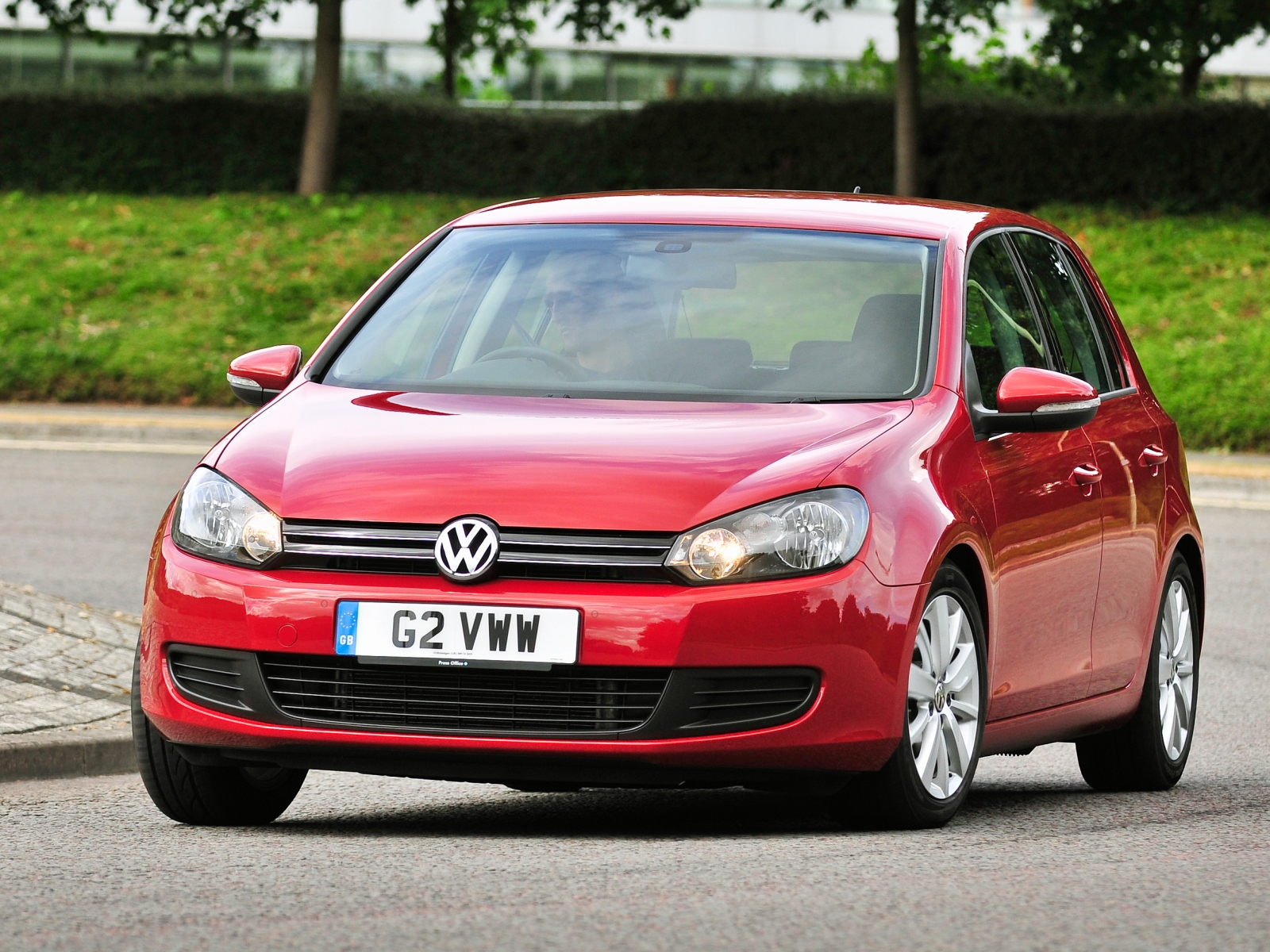 A classy medium-sized hatchback with definite badge appeal, the VW Golf holds its value well, so your best option below £5,000 is probably the Mark 6 (2009-13). 
Refined, spacious and understated with good handling and impressive ride comfort, it's a sensible choice and there's a solid range of efficient petrol and diesel engines. 
Again, unless you do serious miles, we'd recommend a petrol unit – ideally the willing 123bhp 1.4TSI which can return as much as 45.6mpg. 
A low mileage Mark 6 will cost at least £4,000.
Volvo C30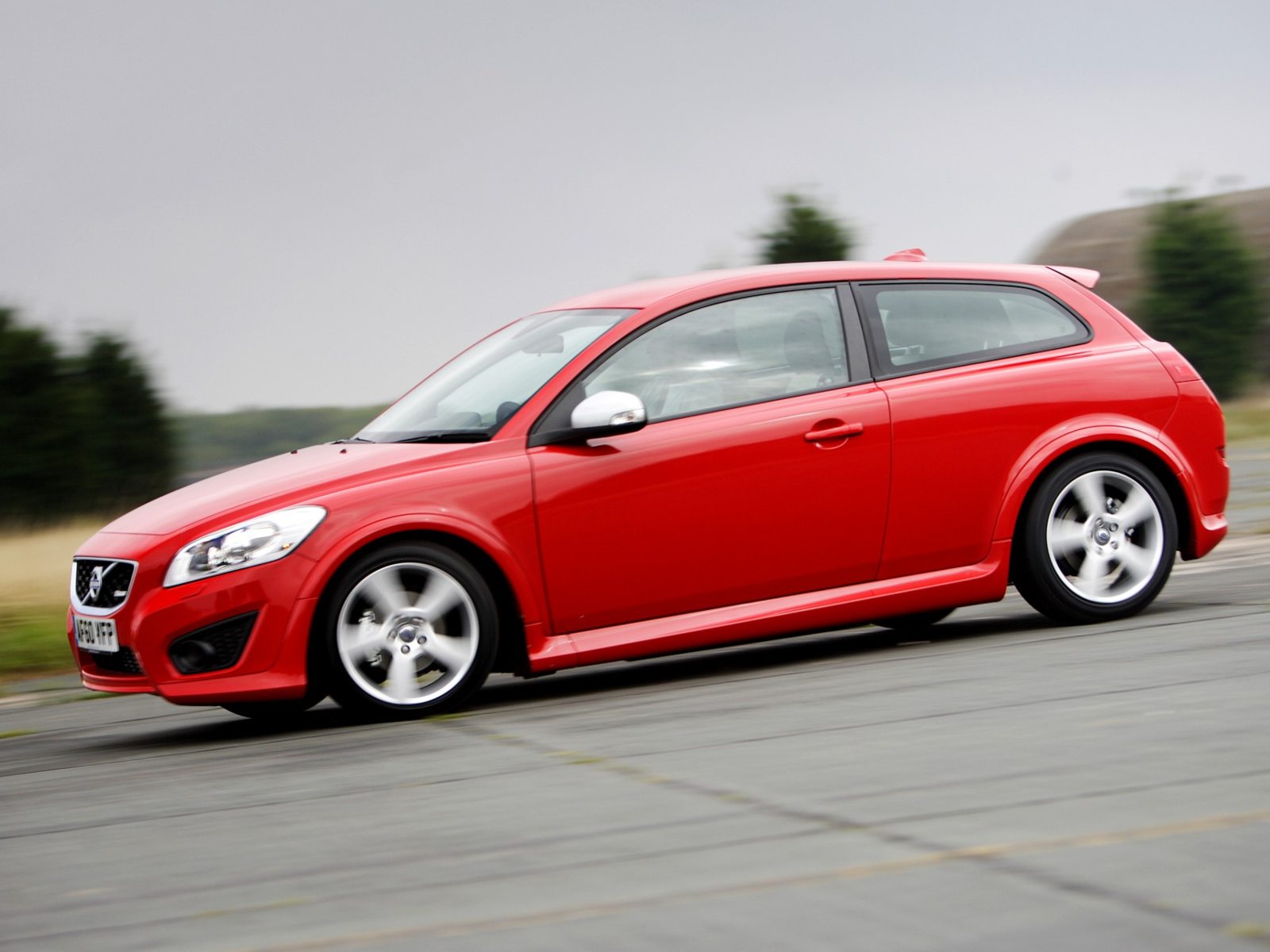 If you're looking for something a little sportier with a premium feel, then how about this underrated three-door hatchback with looks that hark back to the classic P1800 ES of the early 1970s? 
Safe and stylish with four seats, it was built from 2006-13 and available with petrol and diesel engines. C30s can be snapped up from as little as £1,000, but we'd recommend going for a post-facelift model (after 2010) with low mileage and a 1.6-litre petrol engine (at least £3,500). 
Also remember to factor in maintenance and repairs, which will probably cost more than the equivalent Ford or Vauxhall, for instance.
Vauxhall Astra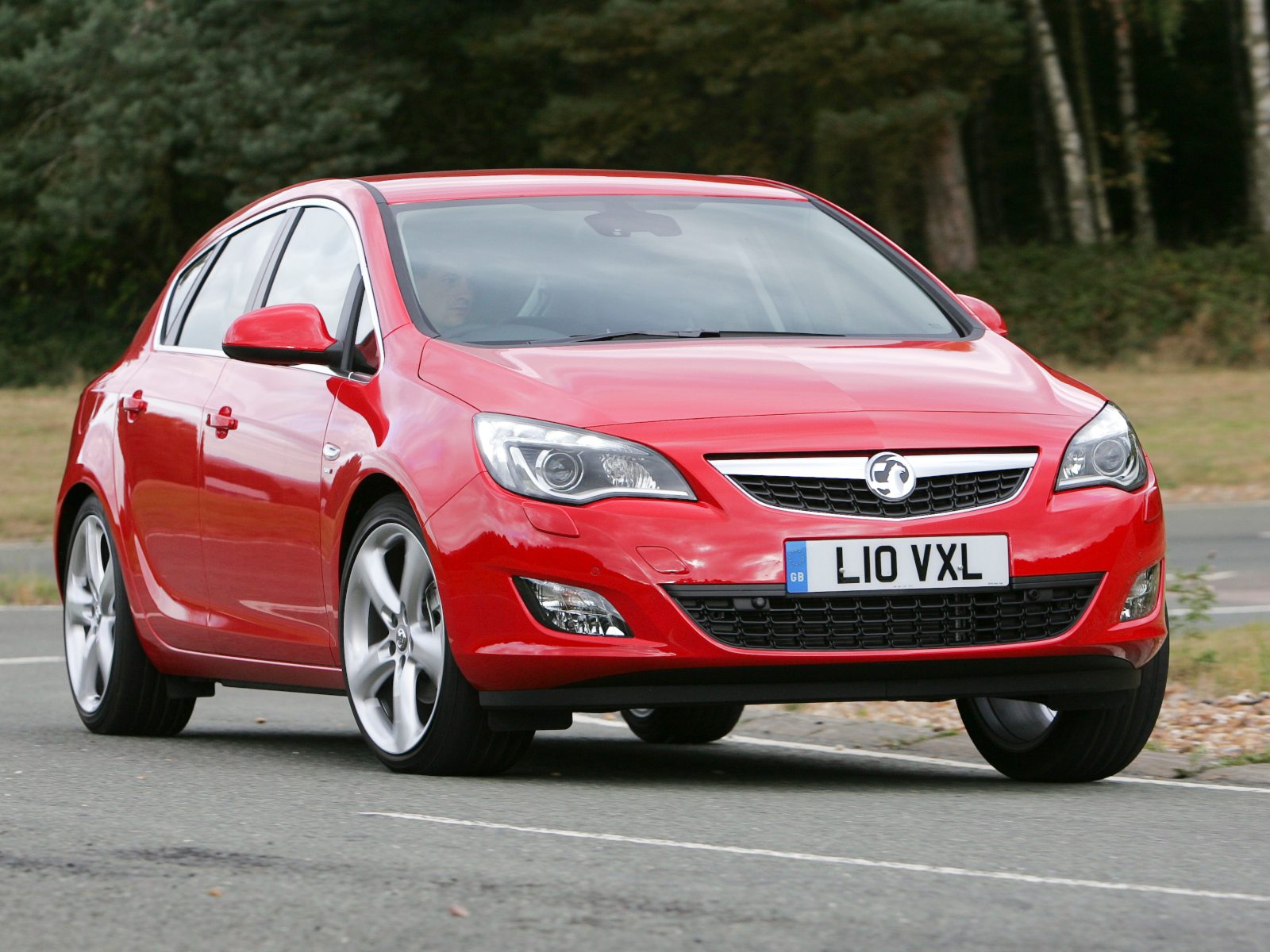 The Vauxhall Astra is a patriotic hatchback choice because it's been built at Ellesmere Port in Cheshire since 1979. A budget of up to £5,000 will buy you a Mark 6 car (2009-15) with low mileage from 2010 onwards. 
Again, there's a healthy selection of engines, but we reckon it's between the 1.6-litre diesel and 1.6 petrol. It's not the most dynamic car to drive, but it's comfortable and refined, and maintaining it won't cost the earth. 
Look to pay at least £3,000 for a decent example.
Honda Civic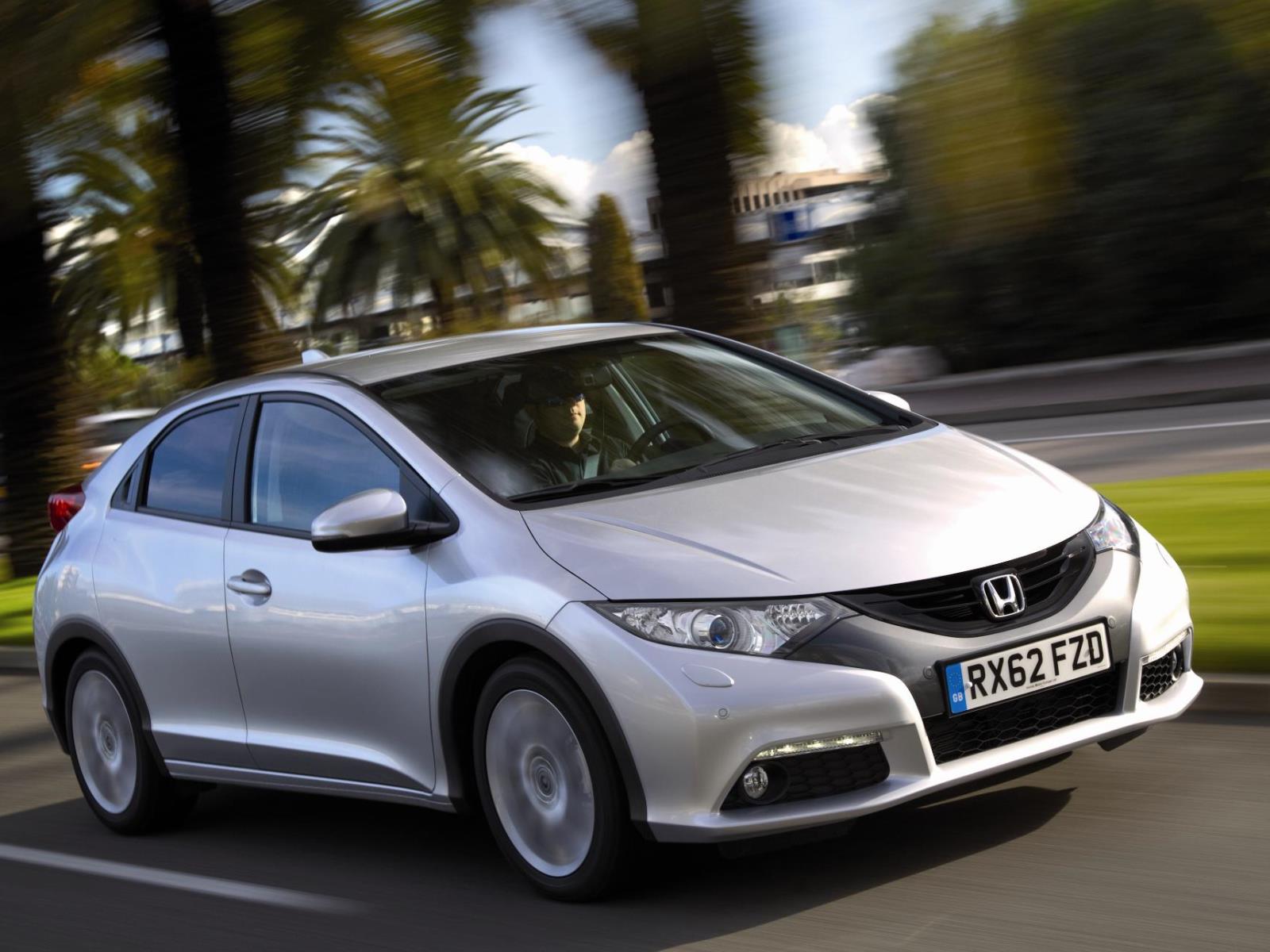 The distinctive ninth generation Civic (2012-17) may have looked quirky, but it was a solid performer backed up with Honda's reputation for dependability. 
Surprisingly entertaining on the road, it boasts 'magic seats', which can be folded up to allow a large storage area or down flat for extra convenience. 
Our engine choice would be the 1.8 petrol unit. However, the 1.6 diesel was extremely frugal and the 1.4 petrol can be cheaper to insure. 
Cherished Civics hold their value well, so don't expect much change from £5,000 for a low miler.
Kia Cee'd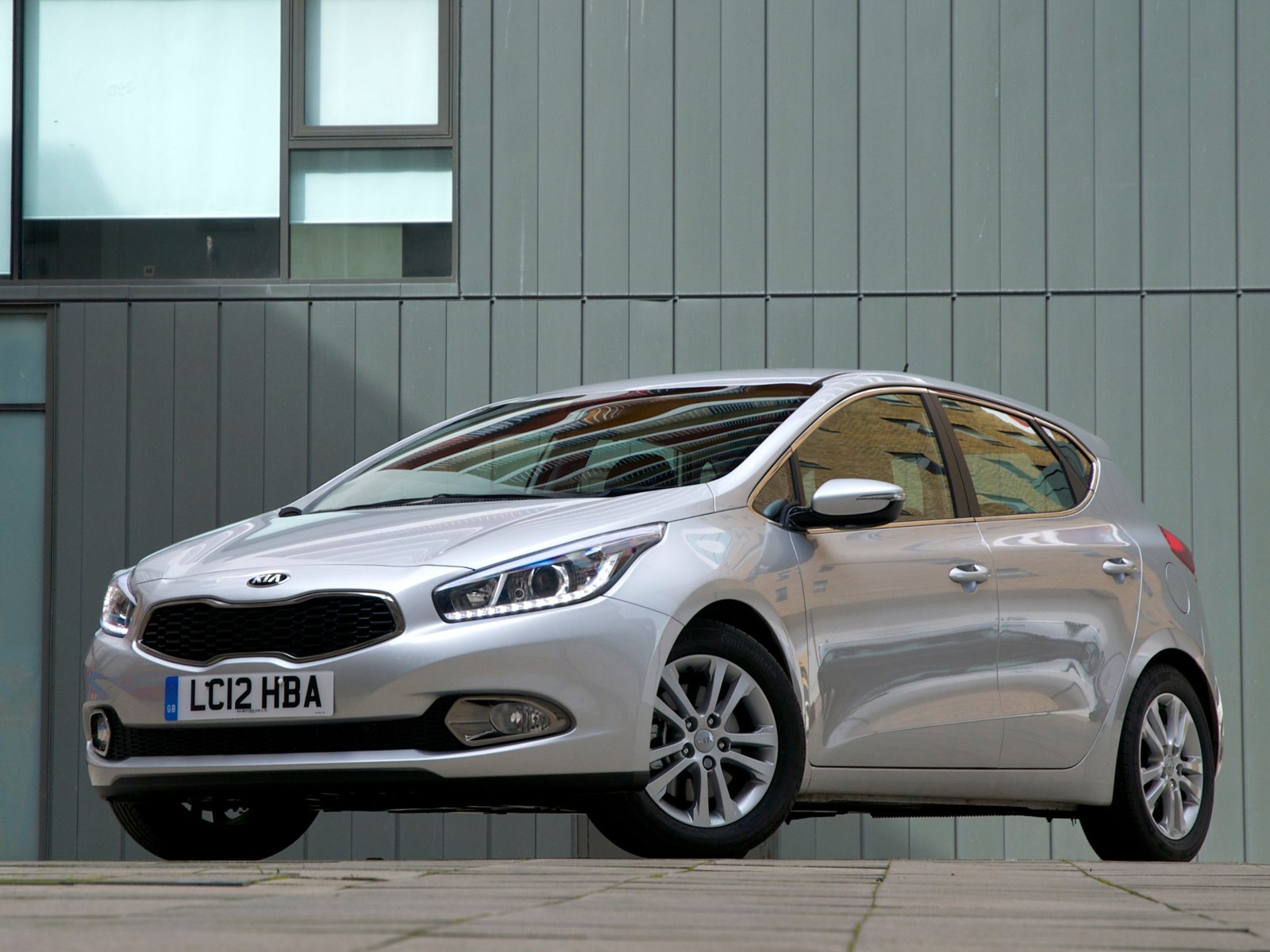 The second-generation Kia Cee'd (2012-18) is attractive inside and out, well put together and spacious. 
Facelifted in 2015, it marked a big step-up for the Korean car maker. It compares well with its rivals and is a good all-rounder, while more recent examples will benefit from the tail-end of Kia's generous seven-year/100,000-mile warranty. 
The Cee'd is well equipped and there's a choice of petrol or diesel engines. If you want to avoid the latter, go for a 1.4 or 1.6-litre petrol unit, but don't expect hot hatch performance. 
Cee'ds hold their value well, so you're looking at £5,000 for a low miler.
Audi A3 
The Audi A3 is a premium choice – a rival to the BMW 1 Series and Mercedes-Benz A-Class. 
The fourth-generation car was launched in 2020, but you'll have to go back to the Mark 2 (2003-12) to find one below £5,000. The good news is that the A3 has evolved subtly in terms of design over the years, so it still looks good. 
We'd recommend choosing a late post-2008 facelift car (2011-12), but mileage is likely to be average at best. The diesels are popular, but the 1.4-litre TFSI petrol is a great little engine too and the 1.2 will do. 
Well made and smooth to drive with a plush interior, the A3 is a class act. Pay at least £4,000 for a good one. 
Nissan Leaf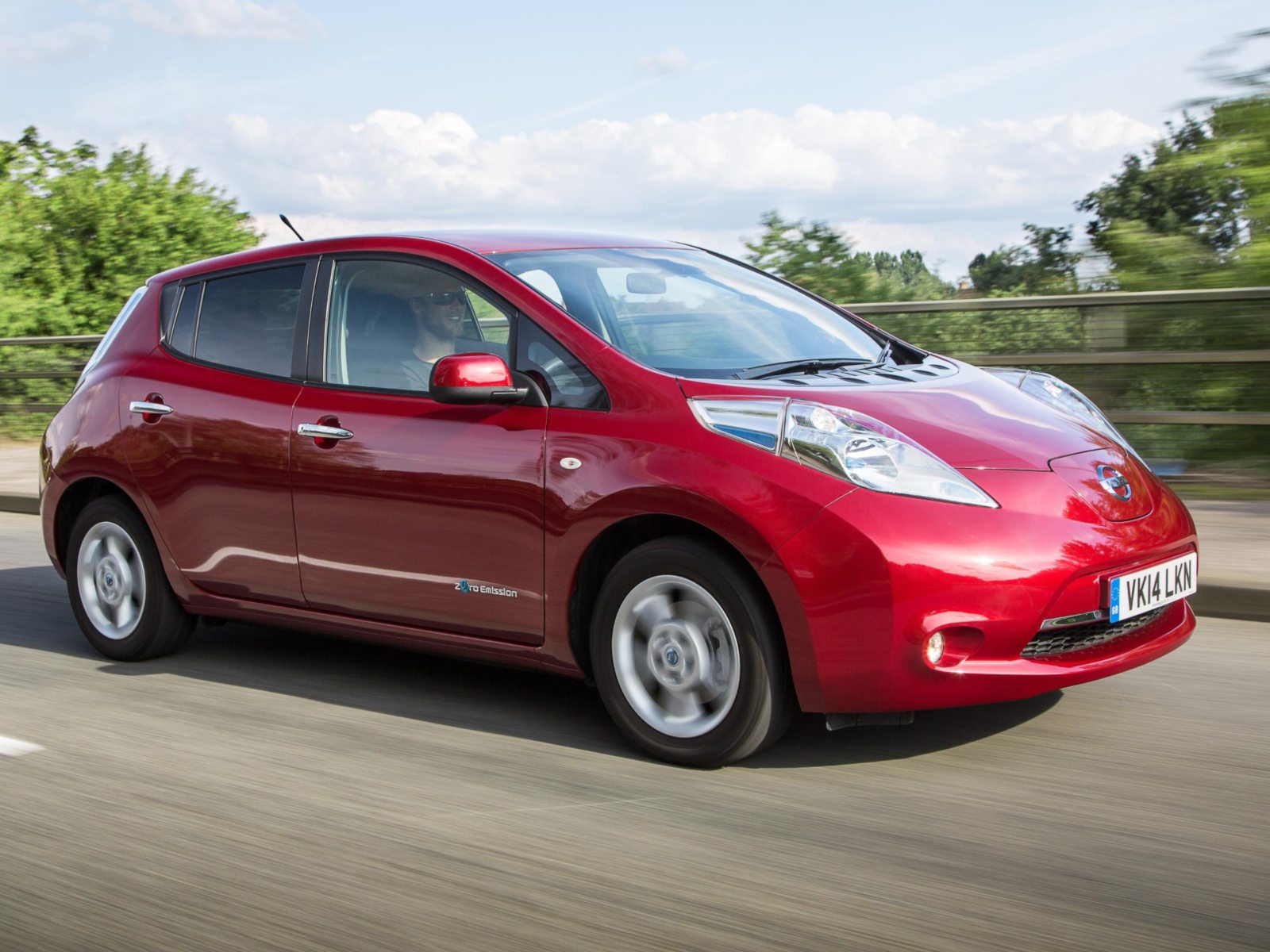 Launched in the UK in 2011, the pioneering Nissan Leaf is the world's most popular electric vehicle (EV) with some 500,000 sales worldwide. 
Built in Britain, it's now in its second generation, but early examples of the earlier model (2011-17) are now available for as little as £5,000 if you look hard enough and you're prepared to haggle. 
Now, just to manage expectations, these cars didn't have a huge range when they were new, so don't expect anything more than 70 miles on a full charge. If you have a relatively short commute and you're prepared to factor in regular recharging stops on longer journeys, the Leaf is a great zero emissions option.