What is upcycling?
First things first: what actually is upcycling?
Upcycling is the process of taking old things, particularly those that are unwanted or not on trend, and changing them or reusing them to give them a new lease of life.
Chris Billinghurst, founder of The House of Upcycling, said: "It's a way to give an item or items which would otherwise be discarded a greater value and continued use by repurposing, refurbishing or refinishing."
It can be as simple as using something in a different way, giving a piece of furniture a coat or two of paint to totally transform it, or just changing the handles on a chest of drawers – even small changes can make a big difference, and it's a great way to add personality and decorate your home if you're renting.
Where can I find furniture to upcycle?
"Items suitable for upcycling can be found in all sorts of places, from charity shops and boot fairs to local auctions and platforms online such as eBay, Gumtree, Preloved, Freegle and Freecycle," Chris explained.
"It's also worth looking out for items that organisations such as schools, museums, shops and offices might be throwing away as well as what can be found in skips, but you must seek the owner's permission first before removing anything."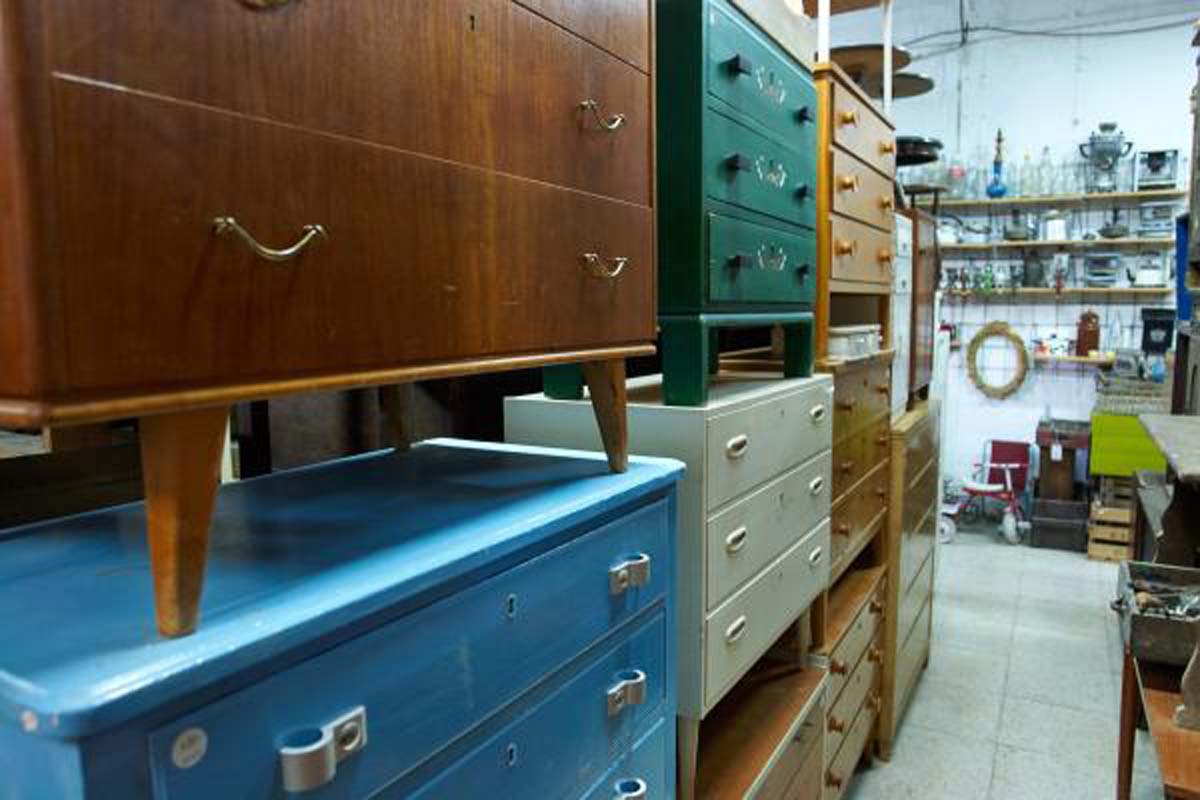 The recycling centres or tips in some towns and cities have a shop where they sell items that are in too good a condition to throw away, so it's also worth heading down to your nearest one.
And some of the easiest upcycling projects come from smaller items that already exist in your home – with a few tweaks, you can quickly repurpose these items.
Before going on the hunt for a piece to upcycle, think about the kind of furniture you're looking for and where it will go in your home. The last thing you want to do is come home with something you love only to realise you have nowhere to put it. 
It doesn't matter if the furniture is a bit scratched, faded or an old-fashioned colour as you'll be changing that. The important thing is that the furniture is structurally sound and strong enough to hold up to its intended use. It might also be useful to know how to spot the signs of woodworm in old furniture.
Quick and easy upcycling ideas for beginners
So now you've got an idea of where to find items to upcycle, it's time to look at a few projects. Pinterest is a great place to look for inspiration, but we've outlined a few ideas in this article too.
Chris said: "Repurposing is often the most fun and easy way to begin your upcycling journey – from turning old tin cans into plant containers to making vintage fruit bowls or colanders into pendant lampshades.
"For a super luxurious headboard with a boutique hotel look, don't discard your old mattress. Instead, cover it with a satin sheet and place it behind your bed!"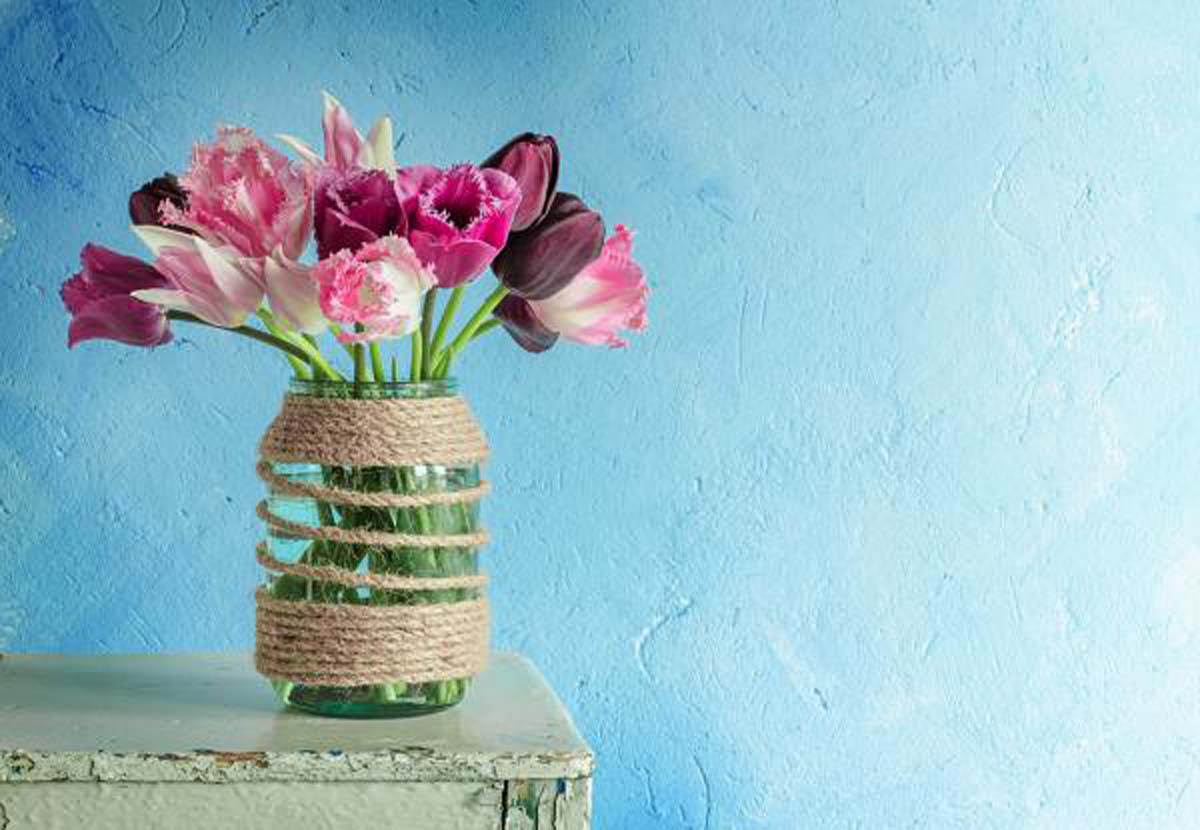 Here are three other ideas for quick and easy repurposing projects.
1. Colander hanging baskets
This is a super quick and easy project. All you need to do is to paint an old colander, fill it with beautiful plants, and hang outside your home. The beauty of using a colander in this way is that it already has drainage holes, so it's perfect as a hanging basket.
2. Wooden crate shelving
Wooden crates make great shelves, either fixed to the wall singly or stacked one on top of the other and fixed together. Unless you like a natural wooden look – which is a great look if you've got some wine crates – all you need to do is paint them to match the décor of the room they'll be in (you might need to sand them lightly first).
3. Repurpose jars as vases
Rather than throwing empty jars into the recycling, repurpose them as vases. Paint the outside of the jar, then when that's dry, wrap some twine or ribbon around the top of the jar to cover the thread. Tie it off in a bow and fill with your favourite flowers!
Intermediate upcycling projects
When you've completed a couple of quick and simple upcycling projects, you might feel ready to try something on a slightly larger scale.
The good news is it's pretty straightforward to update pieces of furniture with chalk paint to make something completely new and Homebase features plenty of hints and tips for getting started with this.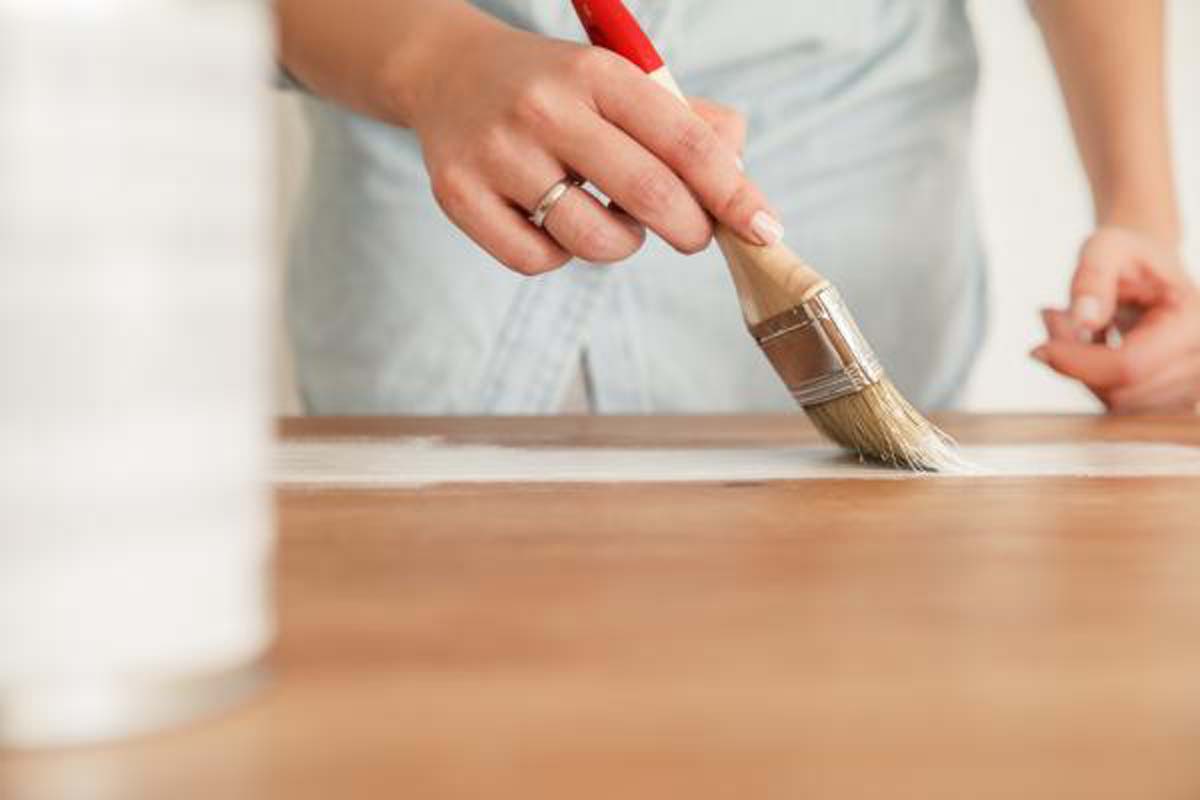 Here are three ideas for intermediate upcycling projects to try.
1. Update an old table
A lick of paint can really freshen up an old table. Sand it down to remove any existing paint or varnish and even out any scratches, wipe it over to get rid of any dust and dirt, then give it a couple of coats of chalk paint. Finish it with a coat of varnish or furniture wax to make it more hard wearing.
For a slightly more intricate design, use a stencil and a contrasting paint colour to add a pattern before varnishing.
2. Decoupage dresser/chest of drawers
A great way of updating a dresser or chest of drawers is to either use decoupage or paint a design onto it. Both projects take a little longer than just painting the piece one colour, but the effect is striking. And if you're decoupaging, the variety of papers available mean the possibilities are endless.  
3. Modernise old chairs
Not a fan of outdated wooden dining chairs? Follow the steps above to spruce up plain chairs with a coat of paint. You could even mask off sections to keep some of the original wood colour, rather than painting it all.
If you have upholstered chairs, you could update the fabric on the seat – painting it's a quick way to make a difference, but if you're feeling ambitious you could change it altogether.
Chris added: "Painting fabric is a great way of changing the look of a chair, sofa or dining chair. Choose a good quality chalk or mineral paint from brands such as Frenchic or Autentico, dampen the fabric and paint with two or three light coats.
"Always test a small area of fabric first because fabrics take on a different feel once painted and can become more like canvas or leather. You should also leave each coat to cure for at least twenty-four hours.
"Finish with an eco wax to protect the surface – Earthborn clear furniture wax is a great choice. For more inspiration and advice, search YouTube or Pinterest."
Advanced upcycling projects
If you're a creative, crafty person anyway, or you've had a bit of practice with upcycling, you might feel confident trying something a little more complex.
Here are three advanced upcycling projects for you to try.
1. Chest of drawers kitchen island
This is a great way to repurpose an old chest of drawers and create an island for your kitchen. Start by painting your chest of drawers, following the steps above for painting furniture.
When the paint is dry, attach a piece of worktop to the top and some hooks on the side to make it even more useful. If you pop some casters on the bottom, you'll be able to easily move it around your kitchen, too.
2. Pallet furniture
In the mood to dig out your tool kit? A great upcycling project for the garden is to make pallet furniture. Pallets are relatively easy to come by and cheap (often free). Start by popping into any shop that has big deliveries, as they often come on pallets. You could also try checking Gumtree, as people often list free pallets available for collection.
3. Chair cover
If you've sewed before and are comfortable using a sewing machine, this opens up a lot of possibilities when upcycling. A great project for a chair that still has some life left in it but maybe looks old fashioned or doesn't fit the room décor is to sew a new chair cover. You could also make matching or contrasting cushion covers.
"As you gain confidence with your upcycling, whether on a professional or amateur basis, it's always a good idea to expand your skill set to include upholstery," Chris explained.
"The House of Upcycling has many professional artisans in its membership who offer classes in upholstery, and taking a workshop could be a great way to get started."