In April, buyer demand was holding strong in every UK region, according to the RICS Residential Market Survey, while the Halifax House Price Index recorded the highest annual growth rate in five years, with almost £20,000 being added to the value of the average home since the market essentially came to a standstill in April 2020.
Hotspots include the south west, Cornwall and south Wales, where the housing market has been described by estate agents as 'mad'. With dozens of offers being made for available properties, homes are selling within hours and, in April, buyers even queued overnight outside an Aberdare estate agent to snap up 13 new properties. 
Help for buyers 
Fuelling the demand is a shift in priorities as we adapt to new ways of working and re-evaluate our life balance. This is coupled with a slowdown in house building, which has increased interest in the property that is available. 
In addition, the stamp duty holiday has seen a rush of buyers keen to save thousands of pounds on their move. This is now at an end in Scotland but has been extended until the end of June in Wales and the end of September in England and Northern Ireland. 
Paul Keighley, residential partner at Bramleys, said: "The housing market continues to benefit from the recent stamp duty holiday and first-time buyers can still take advantage of the Help to Buy scheme at the moment. Also, with Government backing, 95% loan-to-value mortgages are readily available."
Avory Smith Group director Luke Smith said: "First-time buyers will benefit tremendously from the increasing number of five percent deposit mortgage options, low interest rates and predicted increase in housing stock. The market nerves are once again being replaced with excitement and urgency."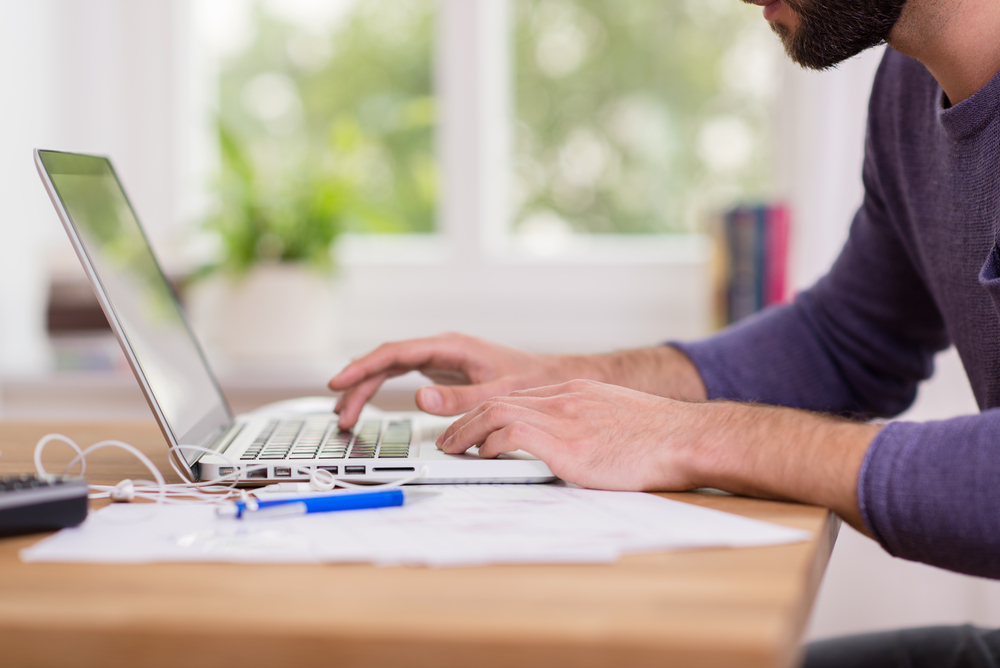 What are buyers looking for?
There's little doubt that the pandemic and lockdown have influenced what buyers want in a home, with a strong broadband connection, flexible space and access to nature high on the wish list.
Paul at Bramleys, said: "We researched the top priorities of homebuyers when looking for a first or new home and how the pandemic has affected house searches. Superfast broadband is an essential feature for a quarter of Brits – twice as many as would prefer a home near a good school. 
"Our clients have also been looking for properties with purpose-built office space and a peaceful garden area to enhance the home working environment."
Luke at Avory Smith agreed that a garden or proximity to nature have become increasingly important. He said: "Moving into a post-pandemic world, people will value outside space as a top priority. Many people will be happy trading an extra bedroom for a larger garden or balcony, especially given that searches for 'buy a puppy' are up 115% since 23 March 2020!" 
Redrow Group Sales Director James Holmear said: "As hybrid working becomes the new way of working for many, we've already noticed our customers looking for properties with flexible space to set up a home office, and strong internet and broadband connectivity.
"A lot of people want to make the distinction between work and home life, reflected in our latest consumer preferences survey, which revealed that 80% of homeowners would find it useful to have the flexibility to create a home-working space. 
"There is a real focus on being closer to nature, which we can see across our developments, whether that's the coast in the south west or south Wales, or locations with easy access to the countryside on their doorstep."  
And Redrow East Midlands Managing Director Martyn Pask added: "Our recent research found that 95% of prospective homebuyers are looking for closer proximity to green open spaces.  
"Our garden village developments, such as in Nottingham and Tamworth, are created to maximise green areas and focus on sustainability, wildlife and community, and we expect them to become even more popular as people commute less and therefore look to move that bit closer to the countryside."
Will the pandemic have a lasting impact?
Experts agree that the way we work has changed permanently, which will, in turn, impact on the property market – although the extent to which we will continue to work from home remains to be seen. The success of the vaccine is also boosting house-buying confidence, but this could be balanced out when the stamp duty break comes to an end.
Paul said: "The rollout of the vaccination programme has inspired positivity among homebuyers, who now feel more confident about the future of the housing market. The pandemic has caused many people to reassess their home interiors and work/life balance.
"Interior trends are forever changing. After spending a significant amount of time inside, homeowners have been renovating to make rooms spacious, brighter and more relaxing, and this has reflected in what people are looking for in the housing market."
Richard Clarke of commercial property specialists Matthews and Goodman said: "There
will be a return to the workplace, but it will comprise hybrid working, with physical distancing in the workplace.
"People will work in an office, but probably not for five consecutive days a week, and the role of the workplace will change towards a more interactive, collaborative and innovative environment. 
"Working from home is not efficient, especially if your IT is not fit for purpose, you're battling for bandwidth with others at home and you're working on your ironing board! Home working has proved to have profound mental health implications – and not all are good." 
Future predictions 
The UK housing market is set to remain buoyant throughout much of 2021 and interest rates are predicted to stay low in the short term. But what about when the stamp duty holiday ends? 
The picture still looks rosy, according to Avery Group's Luke, who said: "The stamp duty holiday ending will allow things to reset and reclaim a manageable trajectory for growth in the UK. London will continue to be a global powerhouse, with the wider UK also benefiting from steady and positive growth. 
"With travel restrictions lifted, we'll see a healthy increase in foreign buyers. Second home ownership will increase in coastal regions as people grow accustomed to the staycation experience, a sector showing immense prospects."
This optimism is shared by Paul, who said: "In early 2022, I think the market will level out as life gets back to normal. We should start to see the economy stabilise, with a tentative rise in mortgage lending and house prices. 
"As the economy begins to recover following the end of government support schemes this year, we will hopefully find a more stable and sustainable future for the housing market. In addition, we hope to see banks become more willing to lend to first-time buyers taking their first steps onto the housing ladder."
Halifax Managing Director Russell Galley said that, while the current impetus is set for the short term, there may be signs of a slowdown ahead.
"We do expect recent levels of activity to be sustained over the short-term as buyers continue to search for homes with more space and potentially better suited to their new working patterns," he said. 
"Savings built up over the months in lockdown have given some buyers even more cash to invest in their dream properties, while the new mortgage guarantee scheme may have eased deposit constraints for some prospective homebuyers who previously thought their first step on the housing ladder was a few years away. 
"There is growing optimism in the long-term outlook of the UK economy as the vaccination programme continues at pace, yet we remain cautious about the medium-term prospects of the housing market. The current levels of uncertainty and potential for higher unemployment as furlough support ends leads us to believe that house price growth will slow to the end of the year."
If you're in the process of buying a new pad, our guide will tell you all you need to know about taking out home insurance when you're moving. And if you're thinking of putting your house on the market, see our home improvement tips to help you sell.
If you've launched a home-based business during the pandemic, our guide to insuring your home for business use is essential reading. And if you're one of the many people who are relying more and more on nature to boost your mental wellbeing, read our article on attracting wildlife in your garden or balcony of your new home!