The UK property market has witnessed the fastest jump in 17 years, according to the Nationwide, with prices rising by more than 13% since June 2020.
The building society's chief economist, Robert Gardner, told the BBC that the pandemic had stimulated the housing market, acting as 'an unusual kind of shock' as homeowners reassess how they want to live. 
As outlined in our property market predictions in June, Wales has seen huge growth, alongside Northern Ireland, with year-on-year increases of 13.1% and 14% respectively. Even London, which has proved England's weakest performing region as homeowners up sticks and move to the countryside, saw a rise of 7.3%.
While this is excellent news for sellers, it's placing a strain on thousands of buyers who have simply been unable to get a foot through the front door, let alone hold the keys to it.
Matt Coulson, founder of mortgage broker Heron Financial, said: "We're so busy at the moment – we've been working long hours and drinking lots of coffee! What's been surprising for us is that the number of new enquiries is still very, very high. 
"We anticipated that people would be getting nervous by now and trying to complete but, since the beginning of June, new enquiries have gone through the roof."
Matt attributes the demand to two factors; the time during lockdown for people to reassess their lifestyle and what he refers to as the 'accidental saver phenomenon'.
"People who are fortunate enough to still be in work haven't been able to go on holiday or out for a meal, and they suddenly realise they have a deposit," he said.
"They are not going to benefit from the stamp duty holiday that has caused so much of the surge, but the combination of money available and the time to think about where they want to live has made it possible."
Paper chain 
For anyone buying a home, the proof is in the paperwork. Matt said: "You really need to have a good awareness of what your earnings look like and how that's evidenced. 
"Self-employed people, for example, often have an idea of what they earn, but your income on paper is hugely important. Don't be frightened of checking out your own credit score and having a conversation about it with a broker – before you fall in love with a house.
"Those two factors – your income on paper and your credit score – will dictate what your lender will lend to you. The level of questioning can feel invasive and it can be frustrating but, on the other hand, some clients are really conservative and underestimate what they can do."
Kirsty Burnham, head of property at online agent Movewise, said: "If you're selling a property as well as buying, be prepared, with a complete overview of where your sale is and what the chain looks like. 
"If you're bidding for a property against other buyers who are also selling, complete clarity for the agent will help your cause. Before viewing a property, make sure you have your mortgage agreement in principle and a preferred solicitor on standby. 
"If you're a cash buyer with nothing to sell, you are likely to be ahead of the game from the outset. Be prepared with proof of cash funds and make sure you have a good, proactive solicitor instructed and ready to go."
While it might be tempting to borrow the highest amount you can, do remember that interest rates are exceptionally low and this could change. 
"If you earn a decent amount of money, you do need to be aware of the pitfalls," said Fabrik Property Group CEO Steve Jacobs. 'Fix your rate for as long as possible, ideally for five to 10 years, so you know you can weather any storms."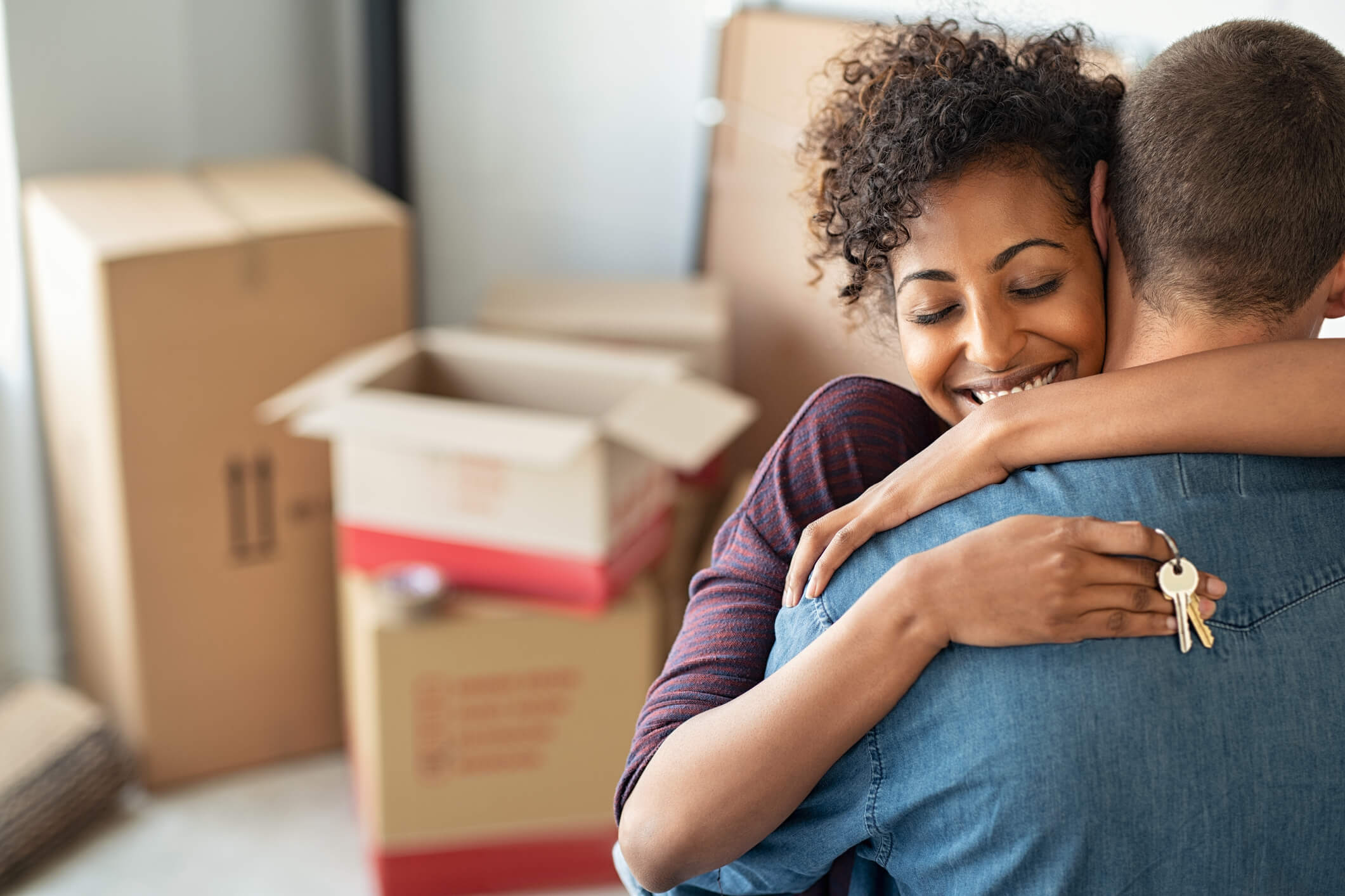 Ahead of the game
In such a competitive market, the key, according to Steve, is to be proactive. 
"If you want a new build, speak to local developers about the projects they are undertaking and get ahead of the game before they go to the estate agents," he said.
"If you're looking for a fixer-upper, simply drive around the streets and knock on doors. It might seem a little old school, but it does work. I'm a landlord and I recently had someone approach me on Linkedin and make an offer on one of my properties. She was in a position to buy and took the initiative."
The Agent co-founder Steve Jefferies agrees. "If you have a particular street in mind, there's no harm in putting a letter through some doors and seeing if anyone is thinking of selling," he said.
"Register your requirements with estate agents as soon as you are going to start looking. Any good estate agent will be ringing out to their active buyers to get early viewings booked in before a property goes onto the portals." 
Steve also recommends pinning down your requirements before you reach the viewing stage. "Estate agents are really busy at present and if you're looking at all sorts of property and wasting their time, they are unlikely to take you seriously," he said.
Making your move
As much as we love a deal, trying to drive too hard a bargain could jeopardise your purchase altogether. Kirsty said: "Don't be clever with the price you offer. If you really want a property, come straight in with a good offer – even the most you would be prepared to pay.
"Sellers look far more favourably on those buyers who have emotionally bought into their property and offer a good price at the outset, rather than those who try to haggle.  
"If you find yourself in a bidding situation, attach a letter to the sellers with your offer to explain your reasons for wanting to purchase their home."
Emotional background can certainly be helpful, both in terms of convincing the vendor you're the ideal buyer and understanding why they are selling in the first place. 
Steve Jacobs said: "Unfortunately, many sales result from distressing scenarios, such as divorce or probate. If you can offer the seller speed, I'd always advise asking for their reasons behind putting the house on the market." 
As for anyone considering riding out the storm, they could be in for a long wait for prices to stop rising.
Steve Jefferies said: "I think we'll see a continued uptrend into 2022, albeit slower, as people continue to move away from city living and put more value on having a good outdoor space as part of their home. 
"I don't think there's any point in waiting to purchase. If you need to move, just get moving! Don't buy a property as a home with the expectation that it will automatically go up in value, though.  
"Put down the biggest deposit you possibly can and ask yourself: 'Am I going to be happy to stay here if the market falls and interest rates go up by 2%?' If you can answer yes to those questions, then you'll be fine." 
According to Matt, the housing market is still seeing 'pent-up demand' from the EU referendum. "In the lead-up to Brexit, huge numbers of people were sitting on the fence as they were nervous about moving. I think a lot of those people are still waiting!" he said.
"We have lived through huge changes in the last 16 months and, unfortunately, we are also seeing record divorce levels as many people have struggled to be at home together. It's a perfect storm, so I don't see the demand going anywhere soon."
We've made it quicker and easier for you to insure your home, with three levels of buildings and contents cover. But remember that, with the pandemic giving more of us an opportunity to set up a business at home, you might need specialist insurance.
And when you do secure the place of your dreams, you might enjoy our tips on how to wallpaper your home to truly make it your own!