The post-lockdown garden is all about maintaining our connection with nature and reconnecting with each other, while considering our impact on the planet. So before you visit the (newly reopened) garden centre, here are the 2021 trends that can help.
Composite decking 
Planning a gardening gathering, now restrictions allow us to meet socially outdoors? Composite decking and furniture is low on maintenance and high on eco credentials. Stronger and more durable than natural wood, it doesn't require treating or painting and won't rot in a few years. And it's made from recycled plastic!
Manufacturer Composite Prime has seen a 1,000% increase in sales since March 2020, as homeowners re-evaluate their gardens. Sales director Charles Taylor said: "Not only does composite material provide practical benefits, it's ethically-made and socially responsible. 
"In the last six years, we've saved the equivalent of 110 million plastic milk bottles from landfill, and each square metre of decking contains the equivalent of more than 3,000 plastic bottle caps or 280 plastic bottles!
"Sales of composite decking have been hugely impacted by a consumer desire to purchase environmentally friendly products, demonstrating that sustainable garden design is becoming a priority for many homeowners."
Recycled furniture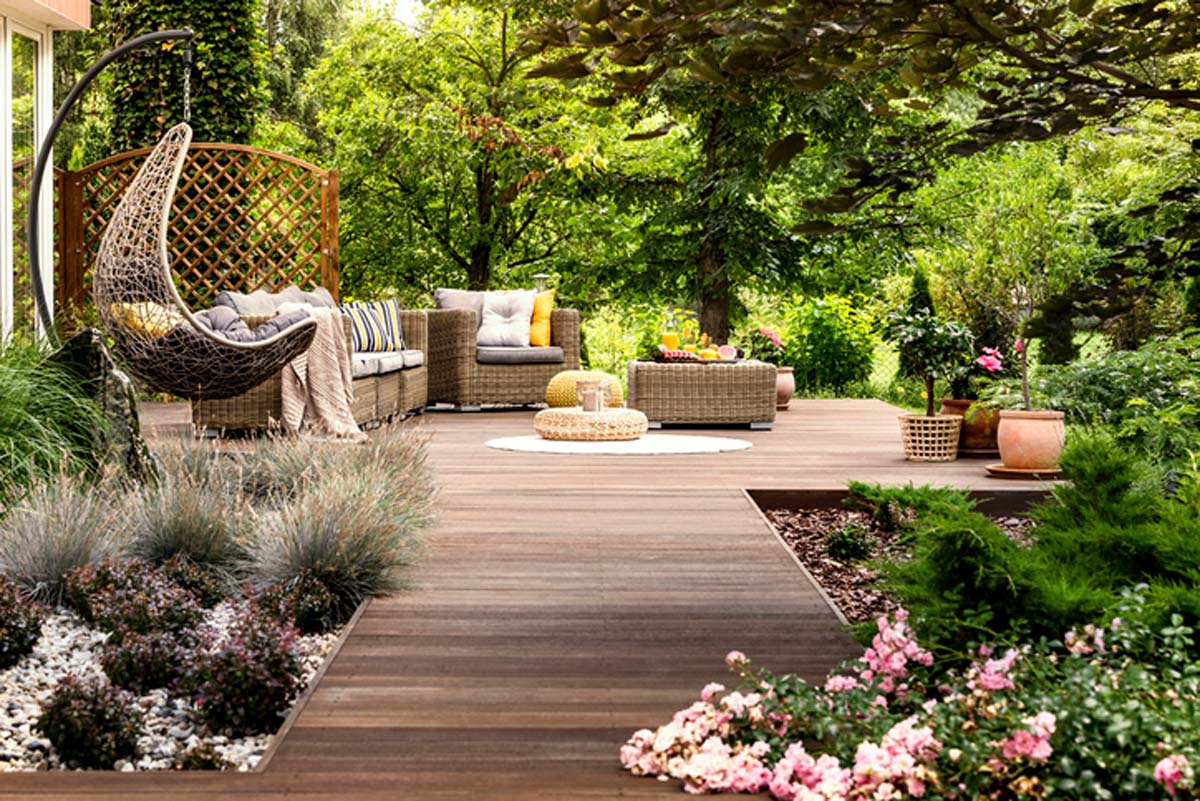 Keeping with the theme of recycled plastic, how about giving your garden a dose of vitamin 'sea' with chairs, tables and benches made from reused ocean plastic waste?
First making an appearance pre-pandemic, recycled marine furniture is becoming more widely available in 2021. Manufacturer LifestyleGarden makes the DuraOcean® range from fishing nets, ropes and other plastic waste. What's more, the pioneering furniture is cleverly designed for full disassembly, so it can be recycled again at the end of its life!
UK sales director Paul Cohen said: "Not only do these innovative DuraOcean® chairs look great, but they also form an important part of the circular economy. 
"Every chair sold is responsible for removing 3.5kg of ocean waste that would otherwise cause insurmountable damage to the many lifeforms that call the ocean home. Since its launch, we have helped to prevent more than 150,000kg of plastic from polluting our oceans and will continue to focus on product ranges that utilise sustainable materials."
Sustainability leader Envirobuild sells rattan garden furniture made from 100% recycled polyethylene – plastic packaging that might otherwise end up in landfill. 
Co-founder Aidan Bell said: "People are starting to wake up to the environmental catastrophe enveloping our planet but there are many steps you can take in your own home and garden, such as turning old plastic containers into seedling pots and installing a rainwater collection barrel at the base of your gutters to cut down your water consumption."
Green roofs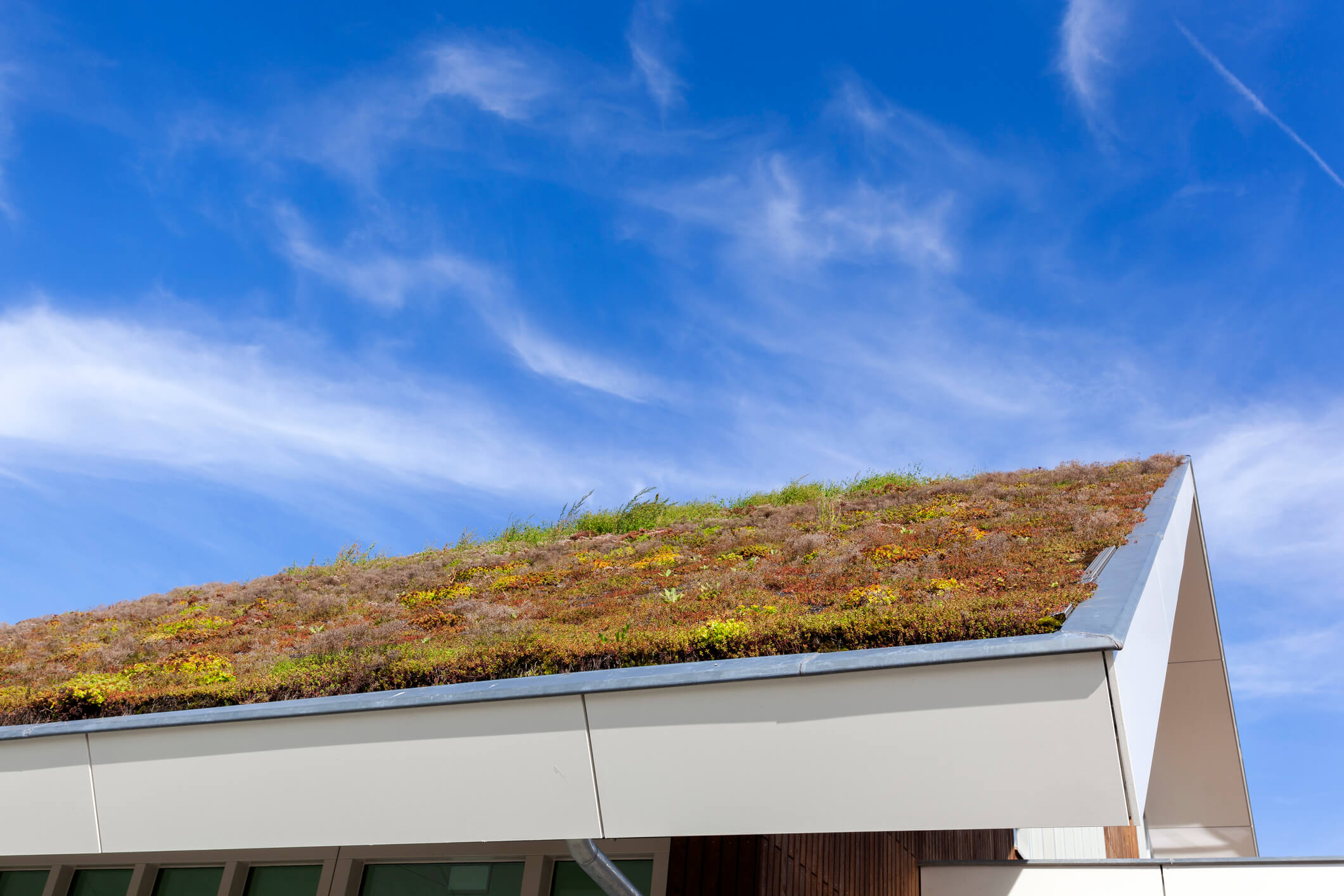 If you like the idea of a 'wild' meadow or patch, you'll be pleased to hear the concept is on the 'up' – literally!
Growing a green roof not only creates more space out of, er, thin air, but also adds an extra layer of insulation to sheds, garden offices and even animal hutches. 
Paving Superstore director Georgina Read said: "Green roofing is a developing platform placed over a waterproofing platform or membrane and can help make your garden area more environmentally friendly straight away.
"It works brilliantly on your balcony, veranda, shed or even rabbit hutch, and also provides natural insulation, helping lower energy costs. It can create peaceful green spaces for animals and people to enjoy, while also helping to reduce air pollution, absorb rainwater and reduce run-off."
Solar glass
In the UK, our love of the outdoors doesn't always go hand in hand with good weather. A garden room or even a balcony with solar control glass is a sustainable and eco-friendly way to reduce excess heat in summer and trap generated heat inside during winter.
Andrew Taylor, managing director at Specialist Glass Products, said: "Solar control works by reflecting away some of the sun's heat while allowing natural sunlight to pass through the window, creating a comfortable and pleasant working environment. It doesn't necessarily look different from standard panes of glass but can incorporate mirrored and stained glass features."
Hedgehog haven
Is your garden a haven for wildlife? Hedgehogs are a particular friend to the garden, keeping down slugs and other plant-attacking pests and acting as an indicator of the state of the natural world. According to retailer Ark Wildlife, the key to encouraging prickly pals to your outdoor space is to provide food, shelter and love!
Director Sean McMenemy said: "Gardens are a vital habitat for hedgehogs. Make a CD-sized hole in fences to give hedgehogs the room to roam and give them a drink, because water can be hard to find in summer. Put out a shallow-sided dish of water and keep it topped up nightly. 
"Supplement their diet with meaty hedgehog, dog or cat food to start their evening forage with a reliable source of food. Finally, add a hedgehog house or woodpile to a quiet corner, to provide sleeping quarters during long summer days."
Culinary communities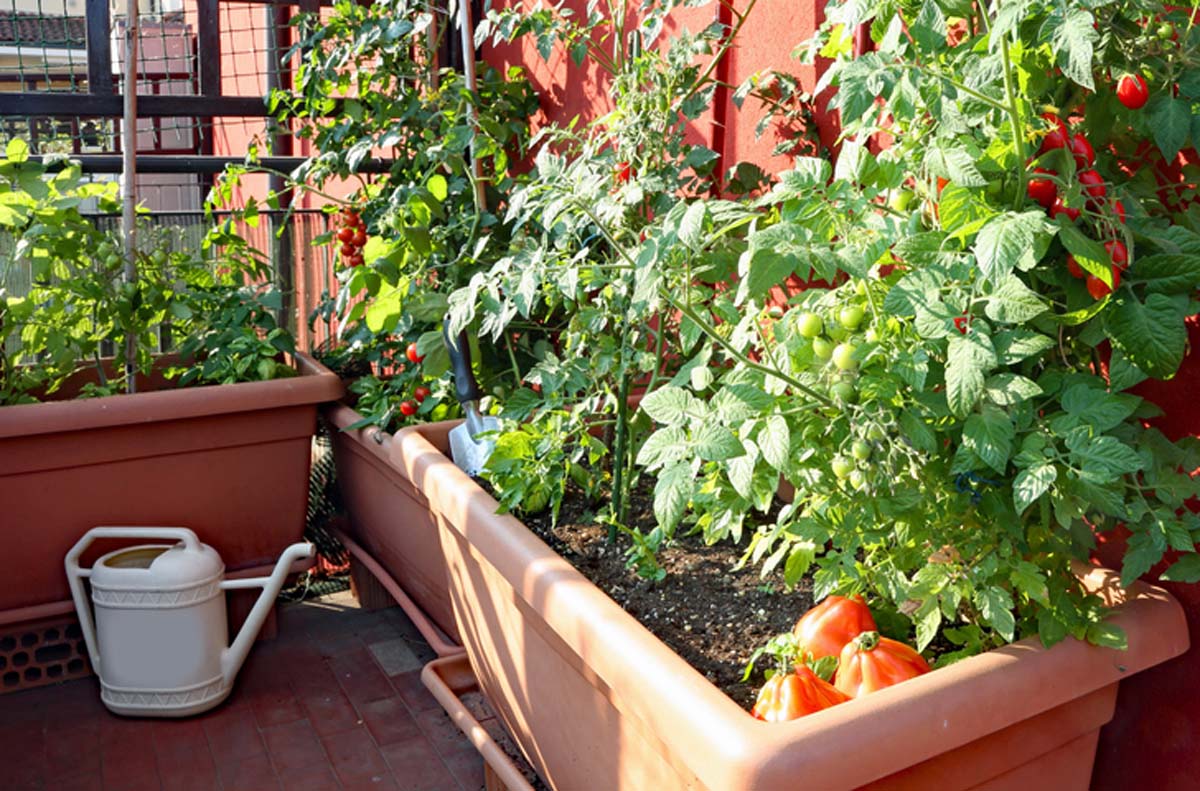 Fewer things are greener than growing your own food, with staples such as salad, herbs, peppers and tomatoes all proving easy to grow at home. You don't even need a large veg patch, with many varieties thriving in raised beds, window boxes and planters. 
If you'd like to sample the good life but don't know where to start, Food Community is a volunteer organisation providing free support to anyone who would like to grow, preserve and prepare their own produce in the garden. 
Founder Adam Skelton said: "We champion truly local, non-packaged ingredients, grown in harmony with nature. The vast majority of people in the UK rarely eat locally-grown food and the vast majority of home gardens are not used for growing food. 
"As a society, we urgently need to tackle food poverty and reduce food miles and plastic packaging. We can do this if we prioritise local food and better manage our time and resources." 
Join the Facebook group to find out more.
The second hand effect
Heading to the garden centre this weekend? Environmentally-conscious shoppers are switching to second hand outdoor furniture and equipment, a trend that's gathering pace thanks to sites such as Shpock, Gumtree and Freecycle.
Shpock's Secondhand Effect Report found that buying, selling and swapping second-hand items helped eliminate at least 224,000 tonnes of UK CO2 in 2019 – and a staggering 25.3m tonnes globally. So save those pennies and spare the Earth at the same time; you might even pick up a few gardening tips from the previous owner, too! 
Integrated smart tech for the garden
The trend for taking our home comforts outside shows no signs of slowing, with outdoor LED lighting and smart home tech continuing to fuse internal and external space.
Socket Store managing director Phil Stephens said: "Smart home technology from apps, Google Home and Alexa allows you to control your lights to save energy by, for example, timing them to turn on for two hours at dusk and then turn off. You can also set up more sophisticated scenarios, such as chill-out lighting or a barbecue zone."
If you're new to the world of smart homes, read our guide on the smart home tech that's worth investing in.
After all that hard work transforming your turf, you'll want to make sure you have the right garden insurance. You can get up to £2,500 of cover for both garden contents and garden plants with Admiral Platinum Home Insurance – don't let the grass grow before finding out more!
Now that your garden is looking lovely, why not see what you can do with the garage too?