Seven easy ways to decorate your home if you rent
From hanging pictures without a hammer to filling your home with plants, make your house feel like home
With one in four homes expected to be privately rented by 2021, and with house prices continuing to grow, it is becoming increasingly common to live in a rented flat or house. But how can you make your house feel more like a home, especially if you don't want to get on the wrong side of your landlord? 
Paint the walls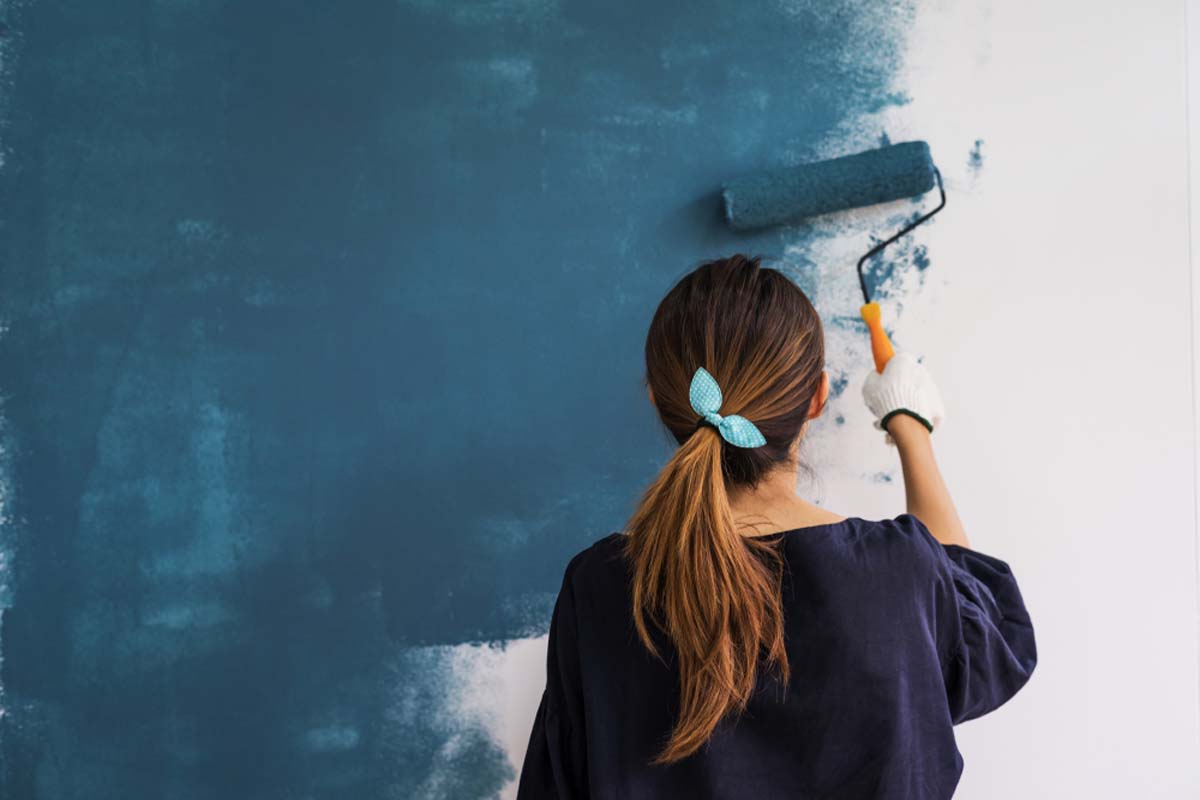 Depending on your tenancy agreement, you may be allowed to spruce up the walls in your flat with a lick of paint. Whites and creams are an easy way freshen up your rented home, giving them a clean and sleek finish as well as making the room appear bigger. To make sure you like the colour, try out tester pots before getting to work on the whole room. Before you undertake any decorating, however, make sure you check your rights in your contract, or contact your landlord to double-check. 
Soft furnishings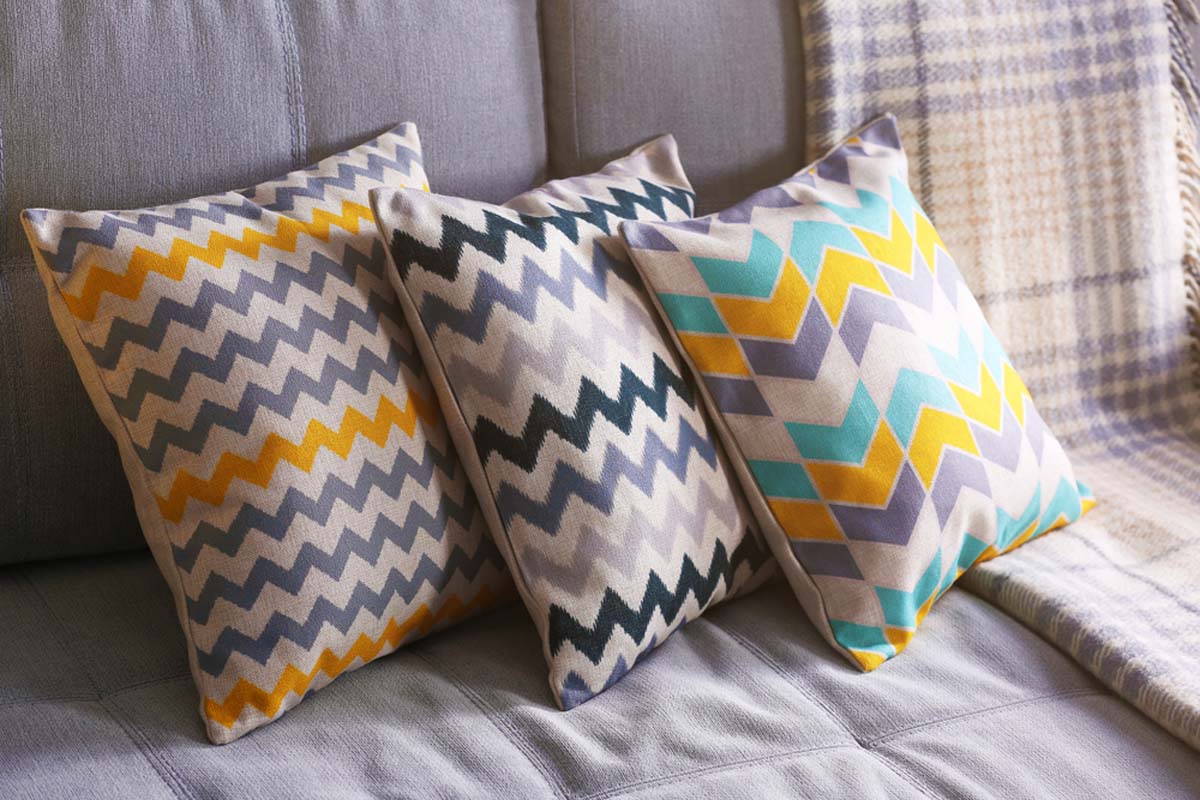 If you choose to paint your walls a neutral colour, you can go to town with soft furnishings and inject a pop of colour into your rented house. Good quality rugs, throws and cushions can be found for relatively cheap on the high street, or online at places such as H&M Home, Primark Home or IKEA. This inexpensive hack can make your rooms appear warmer and cosier, as well as helping to absorb any sound and therefore avoiding upsetting the people in the flat below you!
Soft furnishings can be a great way to keep up to date with the latest interior trends, and apps such as Pinterest and Instagram are full to the brim with decor inspiration. For example, loving the idea of adding the colour mustard into your living room? Instead of forking out for a plush futon, shop around with a throw in the same shade to harness a similar effect. Trends come and go, and your wallet will thank you for it later. 
Plants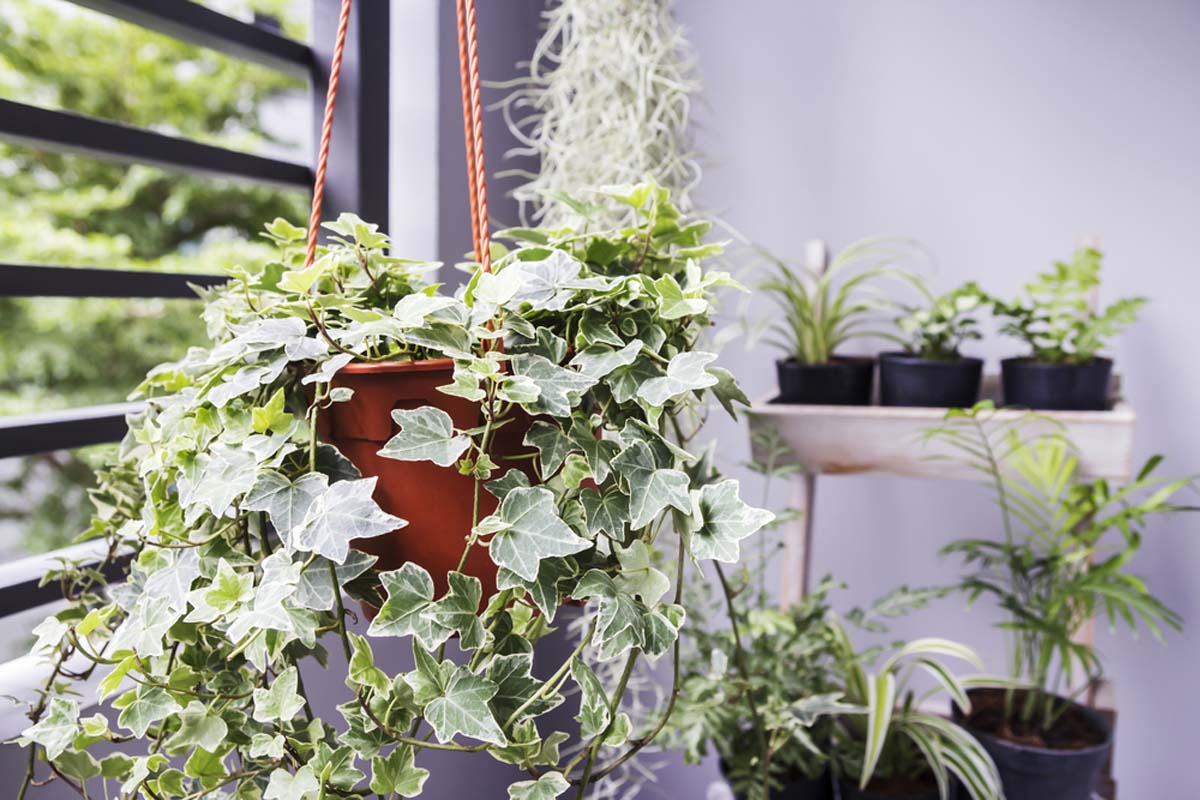 Is a certain area of your home looking tired? Visit your local garden centre and see what house plants they have to offer. As well as looking attractive, succulents literally breathe life into your room by releasing oxygen and purifying the air. The aloe vera plant, the spider plant and cacti are all common household favourites, and can help to provide a calm atmosphere with minimal upkeep. 
Inspiring wall art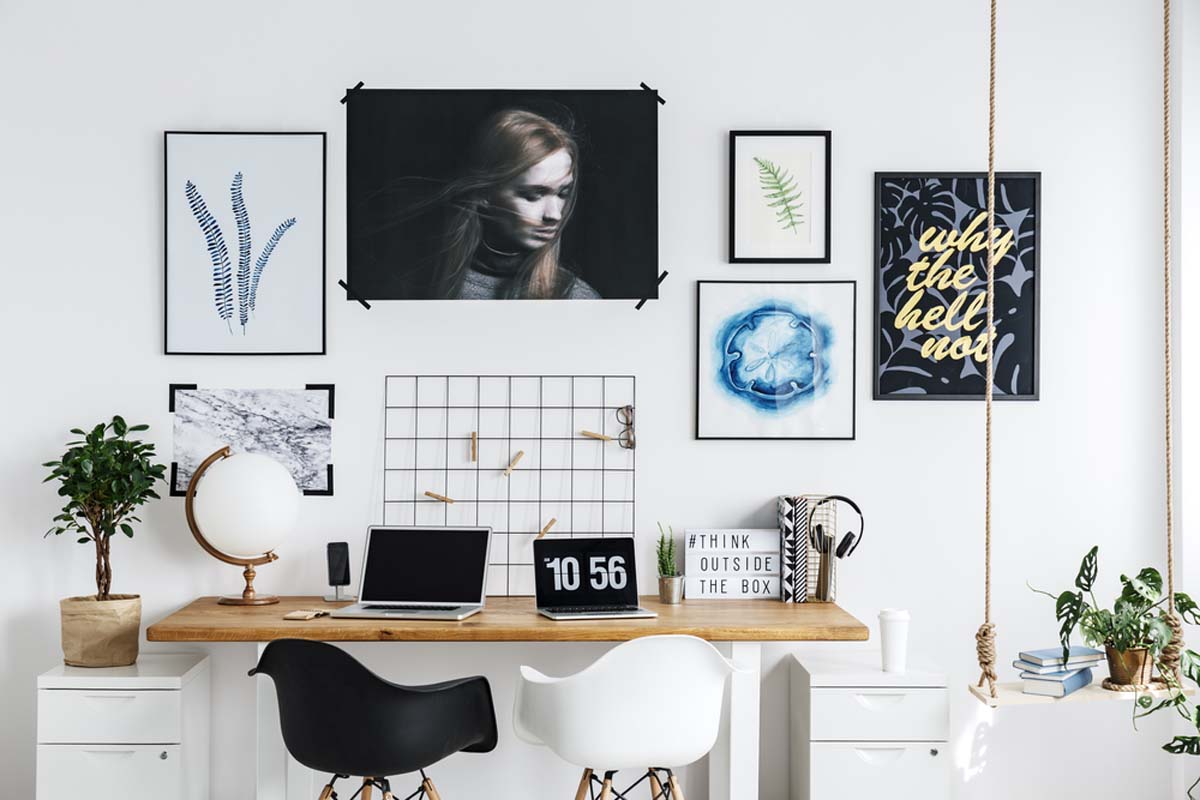 Whether it be pictures of your friends and family, a print from your favourite artist or an inspirational quote, framing and hanging your favourite wall art will work wonders if you want to mask any dreary walls.
Desenio and Etsy stock a multitude of prints that will satisfy your inner blogger, or if you're looking for something a little more personal, why not order your favourite photographs for free using the Freeprints app? If you're on a budget or living in student accommodation, adding personal touches can make you feel more at home instantly, and for little-to-no cost. 
Avoid the hammer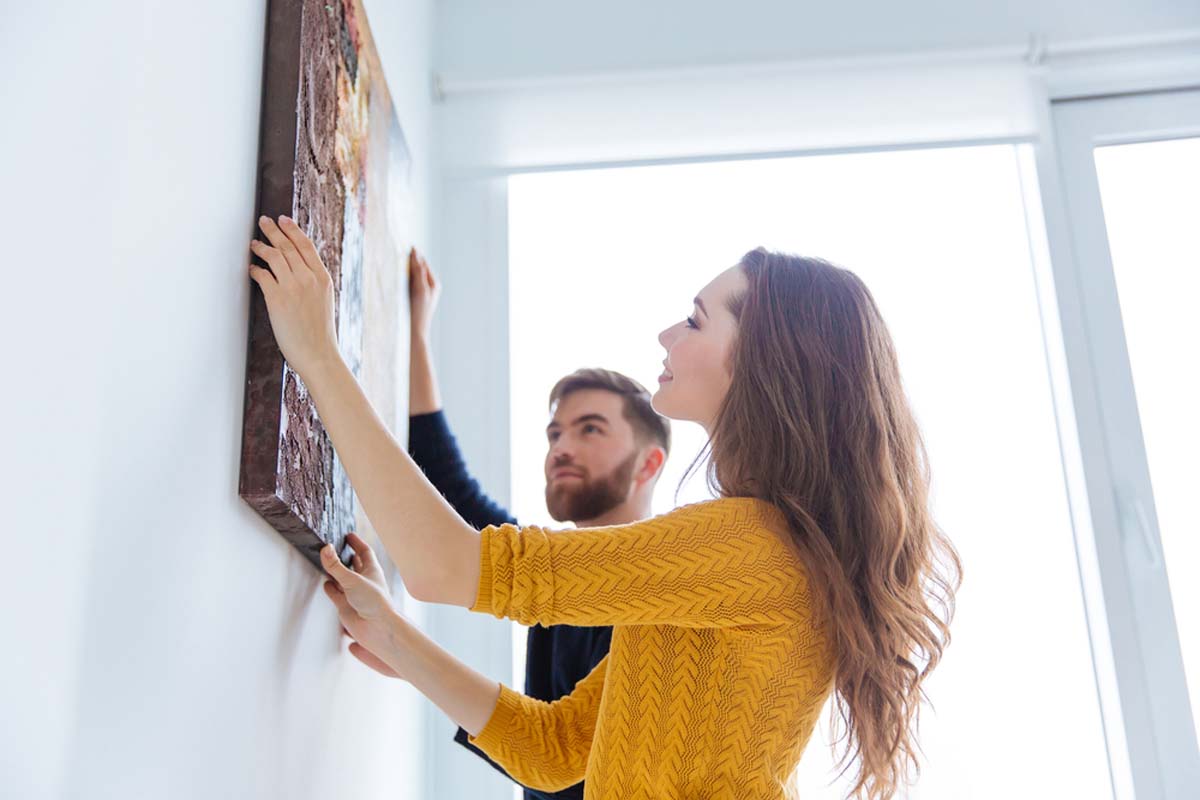 Your landlord probably won't be happy if you choose to hang framed photos or mirrors on your walls with screws or nails. Therefore, a great alternative is to put your tool kit away, head to the shops and grab some adhesive Command Strips.
While they may not look strong, the larger strips can hold up to 7.2kg in weight and they'll leave no damage on your walls once removed. Available in a variety of sizes, Command Strips can usually be bought online for less than £10. Save yourself some time and money, as well as the hassle of falling out with your landlord at the end of your tenancy. 
Make use of light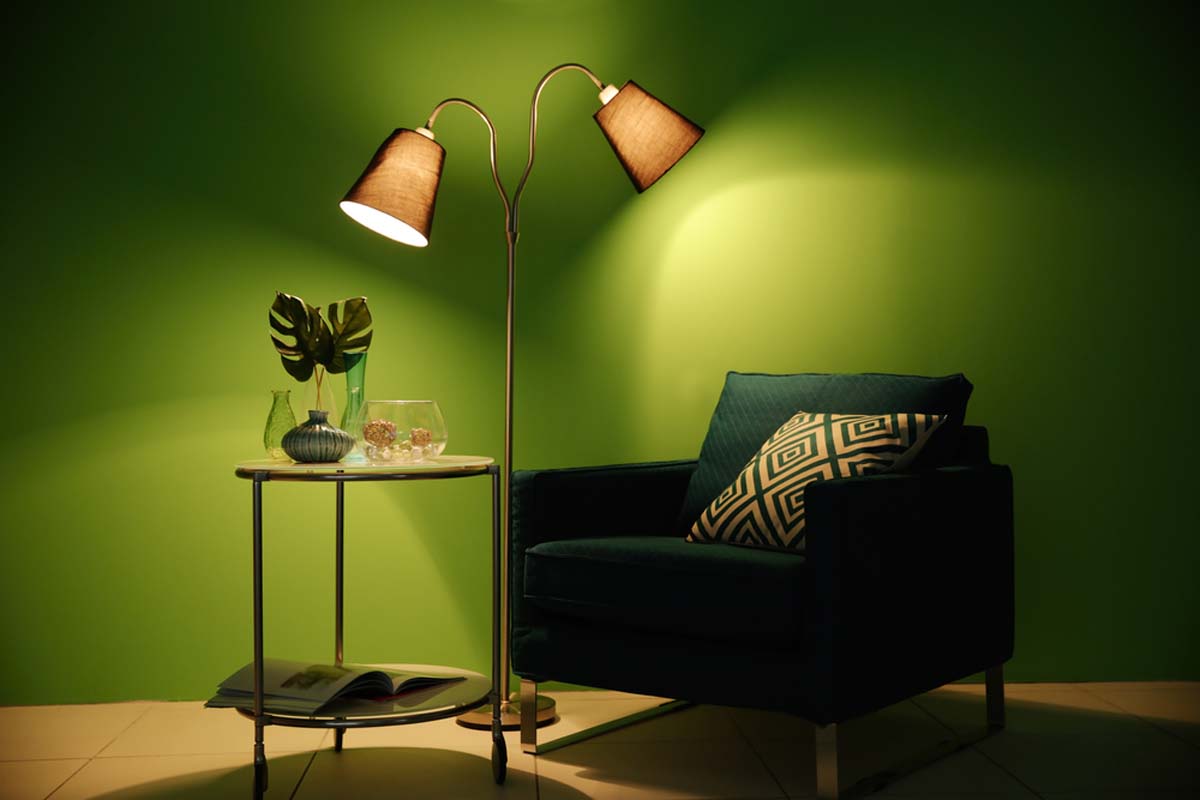 One of the most effective ways to create the illusion of a chic and stylish home is knowing how to utilise light. Whether this means considering which blinds or curtains you will install in accordance with the natural light, or knowing what type of light fixtures you should purchase, make sure you do your research. This doesn't have to be an expensive investment, either – battery-powered fairy lights are a great way to create a cosy bedroom atmosphere and can be bought for under £5 from the likes of Primark. 
Don't just rely on your main lighting, either. This usually creates a harsh effect on a room and can leave you feeling uninspired. Consider looking into lamps of differing heights, such as hanging lights or upright lamps, or burn candles in the evenings to create a warm and cosy vibe. 
Mirrors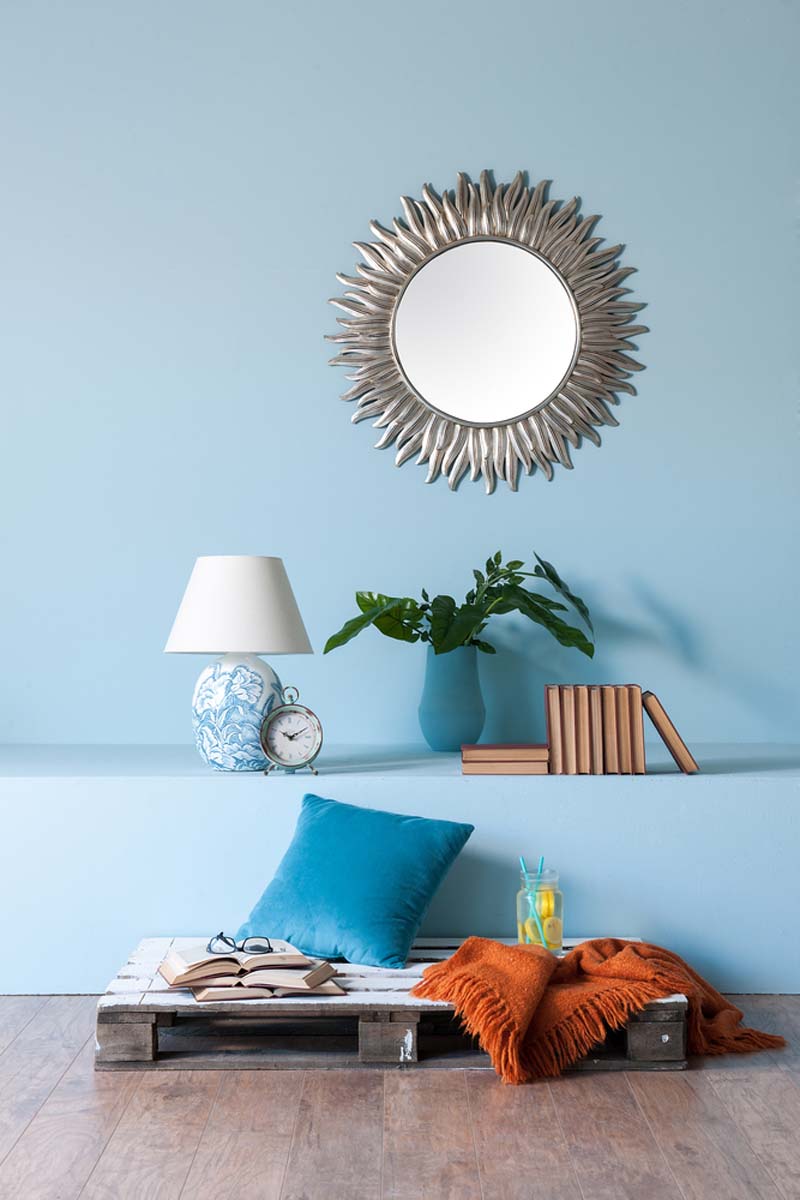 Trick the eye into believing that your home is double the size by installing some mirrors throughout. There is a universe of options available to buy online of both differing size and price which can help to create light and space in your home. If you're strapped for cash or feeling creative, consider upcycling a mirror that you've found in a charity shop or on Gumtree by using sandpaper and a lick of paint. If you wish to spend a little more money or don't have the time for DIY, head over to the Oliver Bonas website and peruse their mirror offerings, including some interesting geometrical-shaped pieces.
Top tips for rented interior bliss
Stick to these tips and you'll be able to make your flat or house your own easily. 
Don't overcrowd
There is a difference between organised clutter and an overcrowded and messy home. If your house is orderly, it is likely you will be happier when you spend time there.
Do what works for you
Look into current interior trends, but make sure you decorate your home with pieces that you love and are inspired by. It is where you will be spending the majority of your time, after all!
Know where to invest and where to save
This is particularly important for those living in unfurnished rented properties. Save money on soft furnishings and ornaments and spend more on furniture such as your bed or dining room table - these are investment pieces which you'll probably take to your next home. 
Keep to your tenancy agreement
Double-check in your contract before you make any changes such as painting the walls. Forgetting to do this could mean you'll risk not getting your full deposit back, and will also usually result in a bad relationship with your landlord.