The government has announced measures to suspend new evictions while the Coronavirus pandemic persists, as well as protecting landlords with a three-month mortgage payment holiday on buy-to-let mortgages. 
So, with little doubt that the buy-to let sector is in unchartered waters, here's what you need to know if you rent your home or own a rental property.
Coronavirus support for tenants
Under the Coronavirus Act 2020, the government has created emergency legislation to protect tenants from eviction if they're unable to pay their rent due to Coronavirus. Under the Act, no tenant in either social or private accommodation will be forced out of their home, with landlords unable to start proceedings to evict tenants for at least three months. 
If you're a private tenant worried about being unable to pay your rent, speak with your landlord as soon as you can. Daniel Thomas of legal firm Primas said: "The general advice from the government is to communicate and work out payment plans, or payment breaks if a tenant's having trouble. 
"Once the crisis is over, landlords are expected to work with tenants to find payment plans that will work for them, taking into account tenants' individual circumstances. The government is asking for landlords to show compassion at this time and to allow tenants who are affected to remain in properties wherever possible."
Social housing and council house tenants are also advised to get in touch with the housing association or local authority before falling into rent arrears. 
It's important to note the measures apply only to tenants who have Coronavirus, those who are self-isolating and some who have lost income due to the virus. Anyone who's unaffected should continue to pay rent as normal. 
A spokesperson for the National Landlords' Association said: "Ultimately, any rent that is deferred during this period will still be expected to be paid back later as part of a payment arrangement. 
"To avoid potentially unmanageable living costs in the future, tenants should be encouraged to pay their rent if they can afford it, and landlords should provide them with support in applying for assistance where it may be available."
Can I move house during the lockdown? 
During the stay-at-home period, the government is urging anyone in the process of moving to postpone the move wherever possible. If you're a renter, this will mean getting in touch with your new and existing landlords and renegotiating tenancy start and end dates. Housing organisation Shelter has advice for tenants moving home. 
Coronavirus support for landlords
The Coronavirus Act protects landlords as well as tenants, with the three-month mortgage payment holiday extending to buy-to-let mortgages.
Director of Benham and Reeves estate agent, Marc von Grundherr, said: "The great news for landlords is that they can get the ball rolling as simply as a phone call to their mortgage lender."
To benefit from a mortgage holiday, landlords must meet the criteria that their tenant has been directly or indirectly affected by Coronavirus and be up to date on current mortgage payments. It's essential to communicate with tenants by phone or e-mail wherever possible and avoid attending the property.
What happens at the end of the mortgage holiday? 
Solomon New Homes founder Andrew Ward said: "As far as we can read the current situation – which seems to be subject to near-constant updates – the three-month term looks like it will probably be fixed.
The government is urging that, at the end of the three months, landlords talk with tenants to agree arrangements for affordable repayments.
"At this stage, it doesn't look like this 'urging' is being backed up by any legal requirement, but I think any sensible, reputable landlord will probably want to do that anyway; it's going to be a better alternative to starting legal action and complicated eviction proceedings, particularly while everything is locked down. 
"That seems to be a practical way forward under the current conditions. This is an unprecedented emergency, so while things won't be ideal, a certain amount of goodwill and co-operation could go a long way. 
"It's important to note that buy-to-let mortgage costs aren't being waived over these three months. Schedules are simply going to be put back and interest will still accrue, so the longer the 'holiday,' the higher the cost is going to be overall. 
"I think it's going to be in everyone's interests to get these 'affordable repayment terms' agreed as soon as possible. The government's efforts to protect people's incomes – whether employed or self-employed – will probably play a big role in supporting that."
Will the buy-to-let market recover after Coronavirus?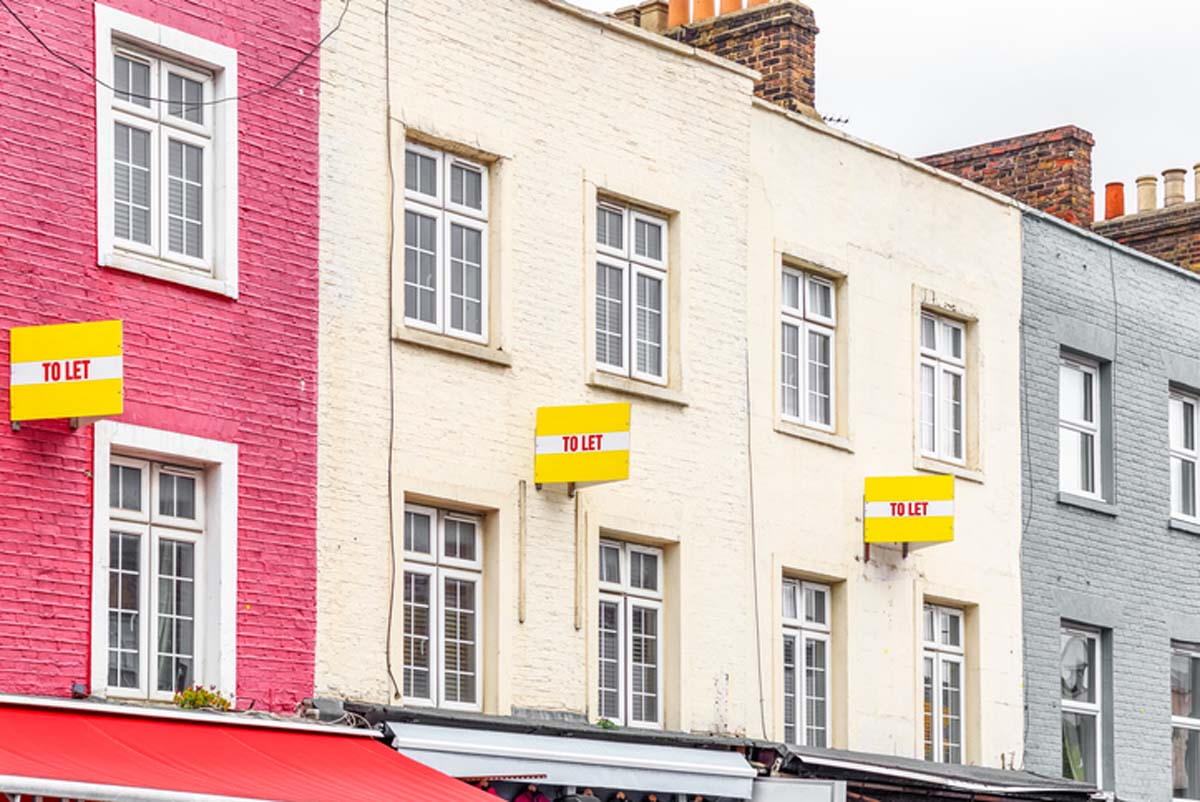 "In the long term, we should see the buy-to-let market return to full health as, for many landlords, their property, or portfolio of properties, is their nest egg," said Mr von Grundherr.
"While some may decide to exit, having already endured a reduction in their financial return due to government changes to tax relief, tenant fees and stamp duty, many will persist, as bricks and mortar remain one of the most consistent investments out there. 
"Yes, we'll see a reduction in viewings and agreed lets for a few weeks, but this will be more of a market hibernation rather than a demise and, while it will take the best part of a year, there's no doubt the sector will bounce back."
Mr Ward added: "As people follow government advice and stay home, there will be an absence of property viewings and surveys taking place, resulting in a slowdown in lettings and sales to homeowners for a while, but underlying demand won't go away.
"The good news is that the property investment market is looking very resilient. The pandemic will pass and, sooner or later, the property market will be ready to stir again."
While Coronavirus continues, it's as important as ever to know your landlord and tenant rights and responsibilities. For landlords, this means making sure your landlord insurance is up to date; you can check your policy online in MyAccount.