Life has changed drastically in the UK over the past few months due to the Coronavirus, but how concerned are we about the germs lurking at petrol stations and in our cars?
We surveyed drivers around the UK to reveal how attitudes have changed since the outbreak. Take a look at our findings in the graphs below. 
For many Brits around the country, they haven't been out in their cars for weeks and definitely haven't been to a petrol station to refuel. For others, such as key workers, they don't have a choice and have been visiting them all the same.
We asked people how they currently felt about visiting petrol stations and holding pumps, and it's no surprise that people are taking protective measures while filling up. Take a look below to find out more.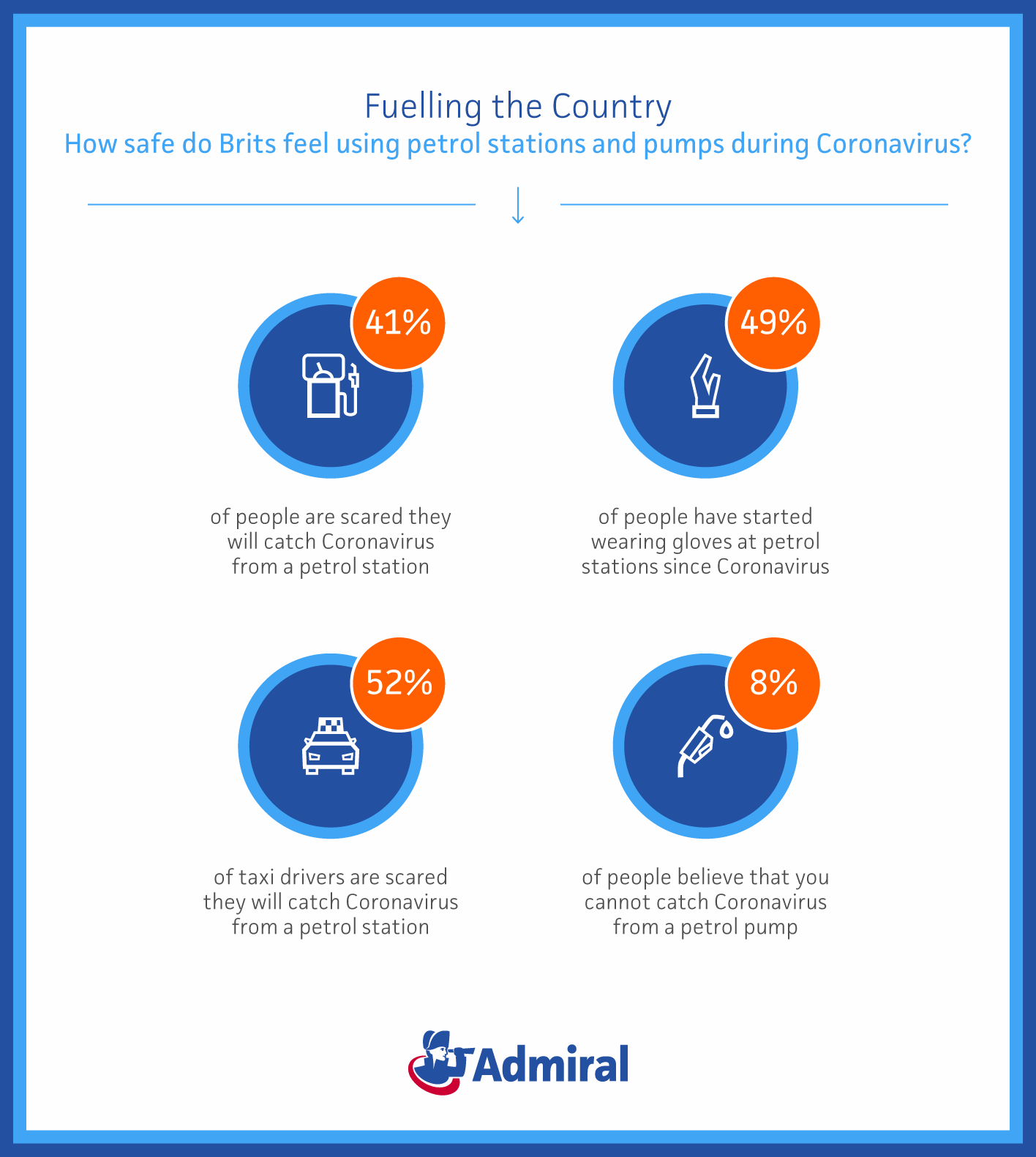 We've seen reports in the media of drivers disregarding the current speed limits reaching the dizzy heights of more than 100mph, as well as others making lengthy journeys to collect items unnecessarily. Our report shows that men are more likely to make non-essential journeys than women and they're also likely to speed more on quiet roads, and there's a difference between age groups too.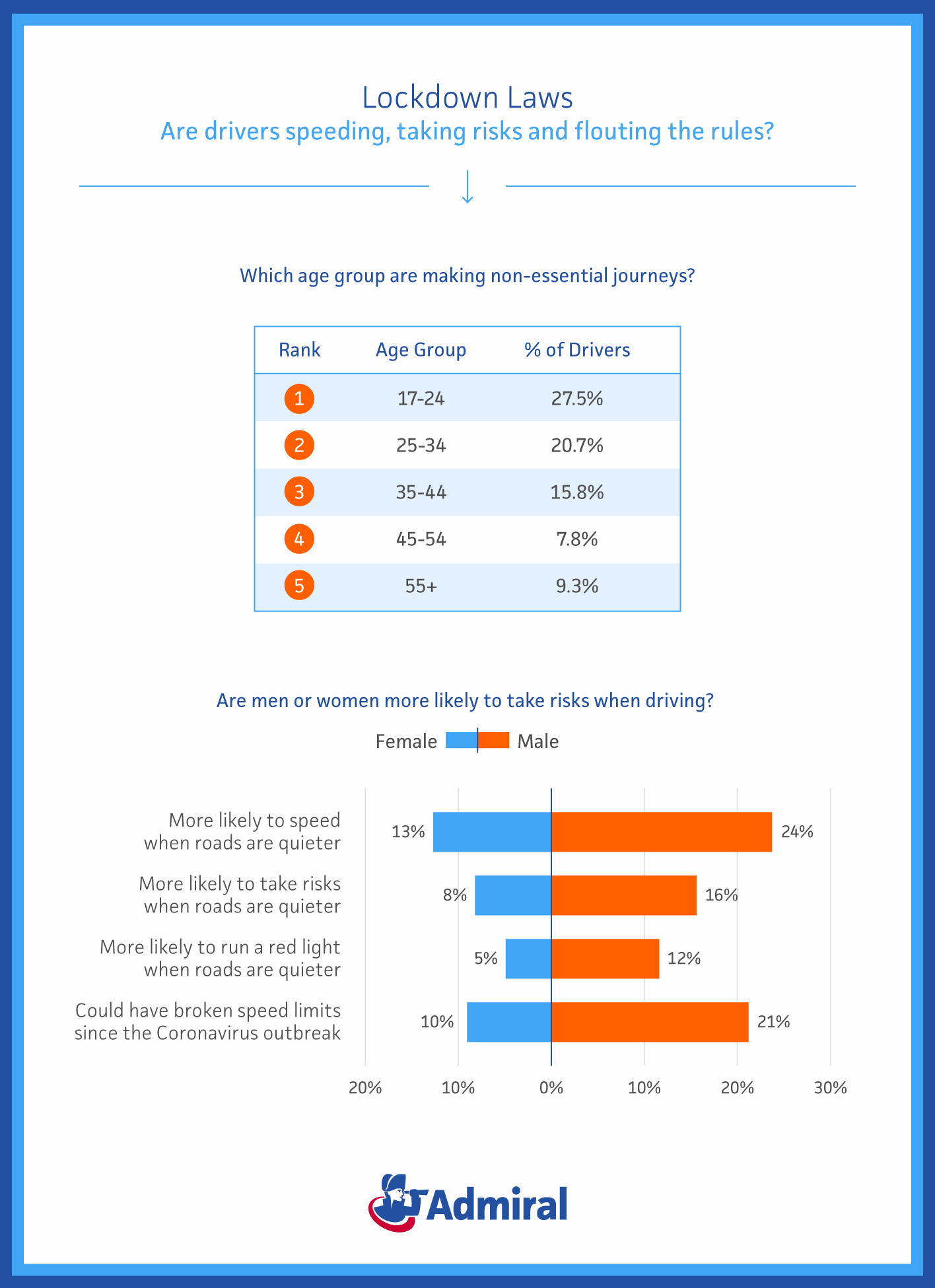 It's not just physical health that Coronavirus is affecting for people, the impact of self-isolation and social distancing, as well as financial stresses and worries, is having a profound impact on mental wellbeing.
The findings of our research reveal that not being able to drive to relax and escape is having a negative effect on people's mental health and how many age groups are taking journeys in their cars to improve their mental wellbeing.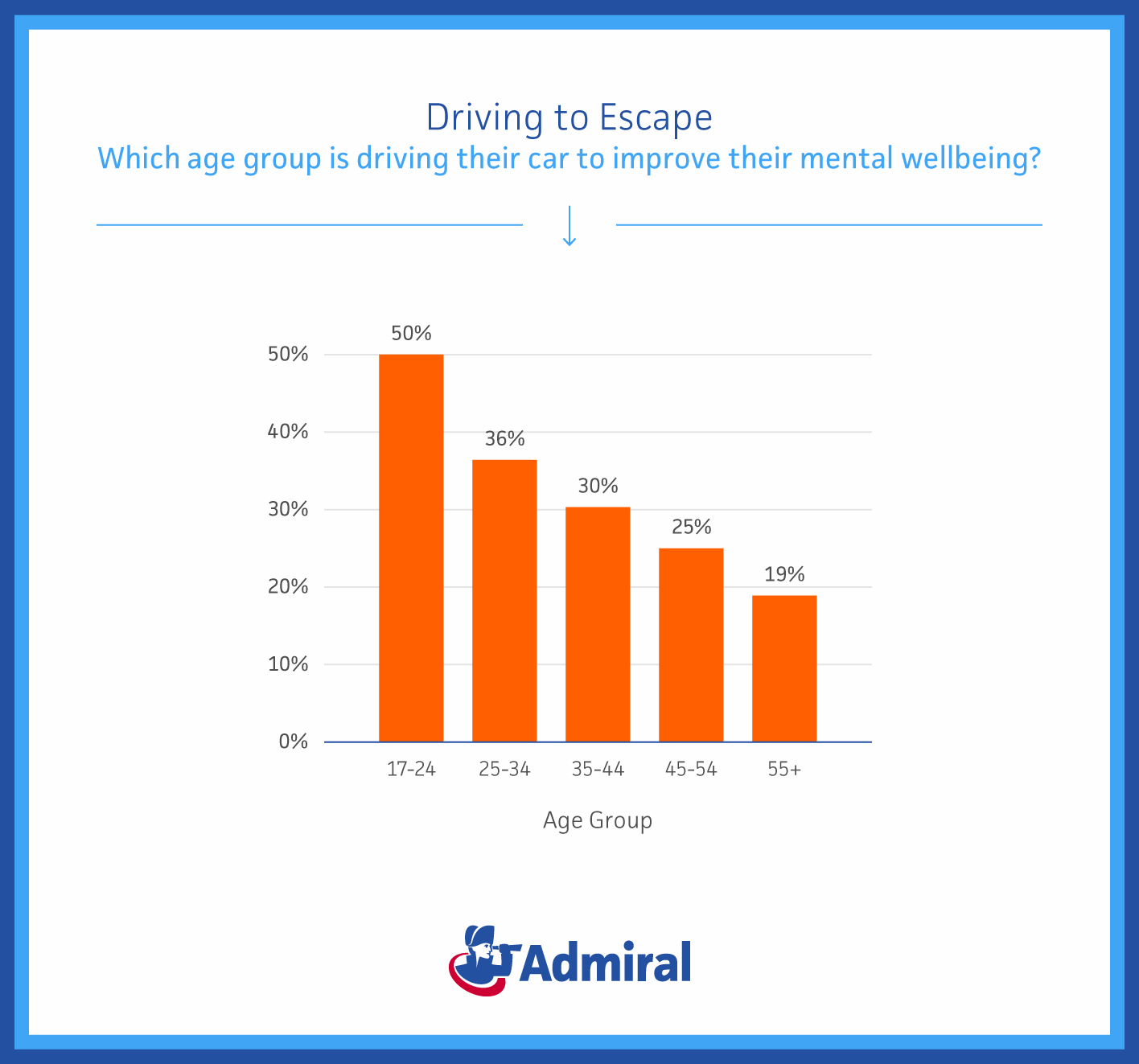 There's been a sharp increase of people washing their hands inline with government advice but has there been an increase in people cleaning their car? Take a look below to find out the areas of the car that people haven't cleaned since the virus.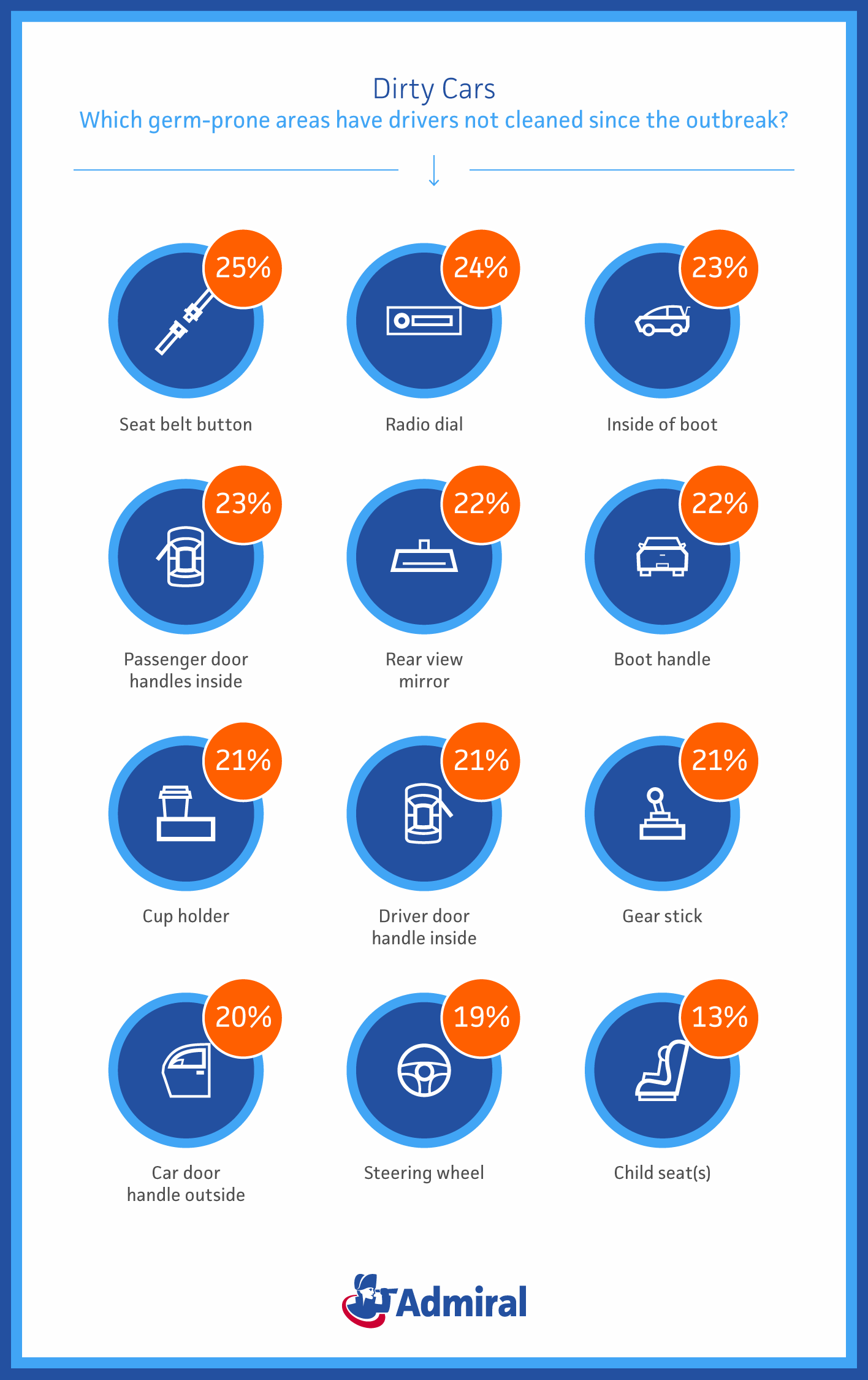 Only a few months ago, people all around the UK were using public transport daily when commuting to work, getting to school or for leisure. But now, things have changed. We asked people what types of public transport they feared using the most.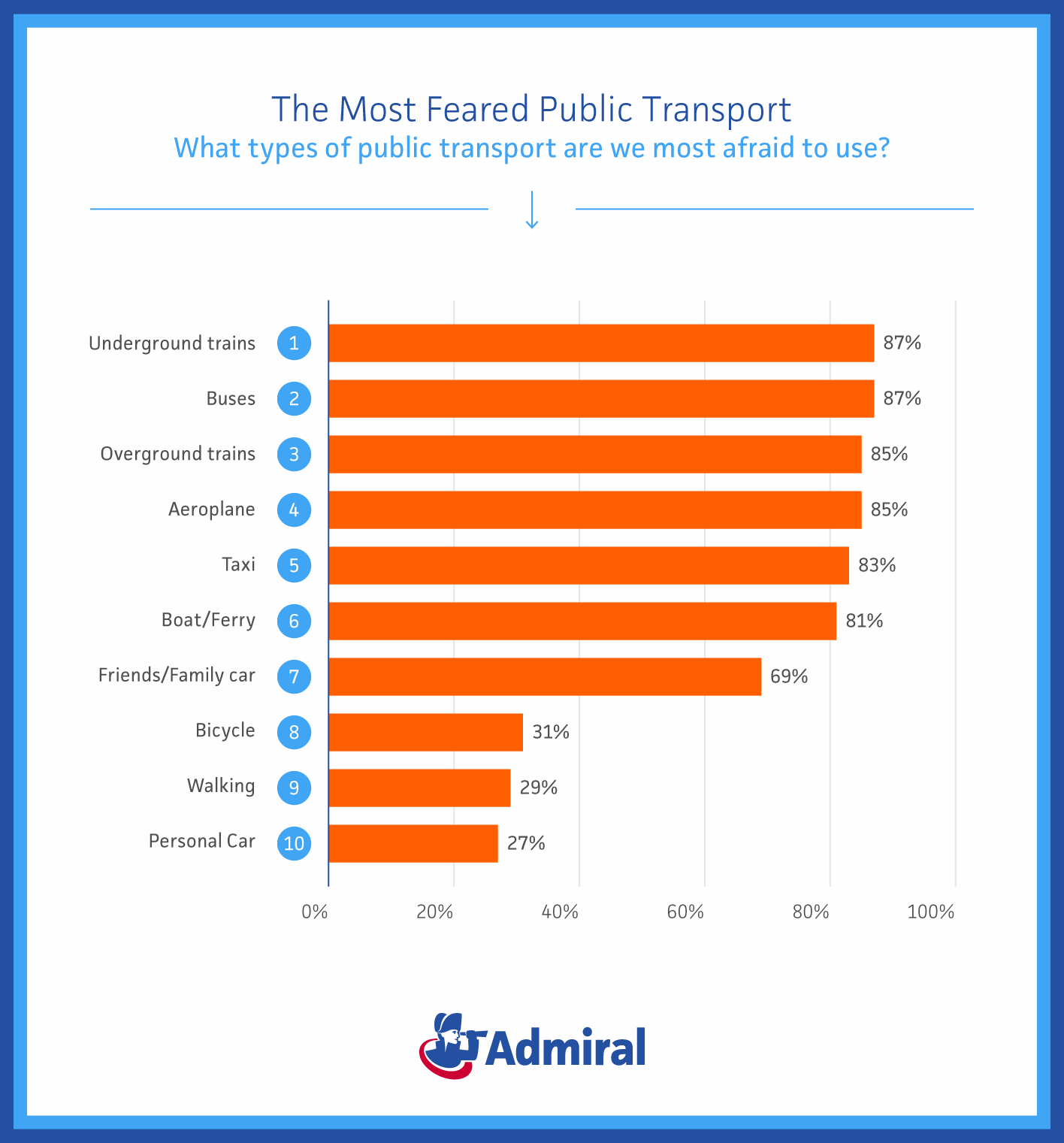 Methodology: 
The research was conducted by Censuswide with 1,410 UK car owners/drivers between 10 April 2020 - 14 April 2020. Censuswide abide by and employ members of the Market Research Society which is based on the ESOMAR principles. Full data available on request.