Post-pandemic workouts
It's nigh-on impossible to have got through the last 18 months without hearing the name Joe Wicks, and his home workouts for all the family certainly summed up the early days of lockdown. With many of us still cautious about sharing space and equipment at gyms and health centres, the interactive home workout is here to stay.
The Peloton app costs £12.99 per month following a 30-day free trial, and gives access to cardio and strength exercises, as well as yoga and meditation. GymCube is an online community with classes including HIIT, combat and dance, as well as personal training plans and healthy recipes, while Yogaia offers live and interactive yoga classes and the chance to connect with the teachers.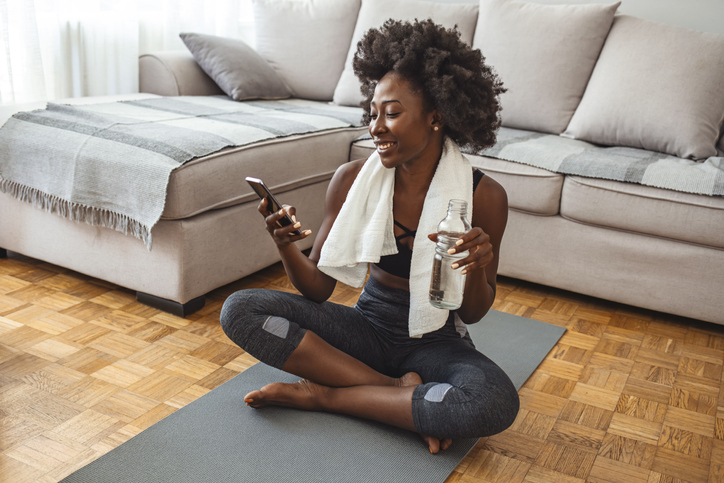 Touchless spas
Similarly, touchless technology is opening up a reassuringly contact-free world of therapy. From dry water massage beds to touchless facials, contactless treatments can take away your stress while allowing you to maintain a suitable distance from others. 
Depending on the therapy, guests can operate amenities via a touch display screen, and even connect their own smartphone via Bluetooth to listen to their own relaxing playlist! 
Cold water immersion
Open water swimming, or wild swimming, was already mainstream before Covid-19, but during the pandemic, more and more of us cottoned onto the benefits. 
Regularly immersing yourself in cold water diminishes stress levels by effectively training our 'fight or flight' response, and it also reduces inflammation and infection. For menopausal and perimenopausal women, meanwhile, open water dipping can help with symptoms including flushes, insomnia and brain fog.
Check out the Outdoor Swimming Society to find an open water swimming group near you or visit We Swim Wild for adventures, retreats and workshops. Before you go, read up on the risks of wild swimming, and don't forget warm clothes and a hot drink for after your dip!
Coaching
If you want to make positive changes in your relationship, career or personal life, but you're not sure how to go about it, coaching could give you the confidence to create the life you want. A good coach will give you a safe and confidential space in which to talk, as well as giving you the tools to make good decisions and achieve your goals.
Freelance business administrator Ashleigh Welch certified as a coach this year, after her own coaching sessions gave her clarity about a new vocation. Ashleigh, who is on Instagram @ashleighwelchcoaching, said: "Giving my clients the space to unload their mind without judgement is one of the most life-changing gifts I can give. By unravelling their mind and making small changes regularly, they are calmer, more content and in control to create the life they want." 
Slow travel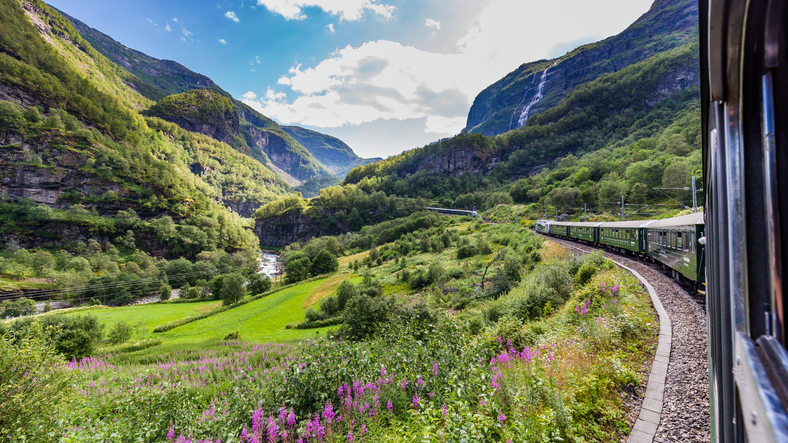 With an increasingly urgent need to address climate change, slow travel is the way to help not only your mental health, but the Earth, too. Slow travel is all about being sustainable; journeying by train, bike or boat instead of plane and supporting small and local businesses along the way. It's also a wonderful way to holiday away from tourist honeypots, discovering hidden locations based on local knowledge.
Byway Travel was founded by Cat Jones to offer leisurely and sustainable travel in the UK and Europe, while Slow Ways is a bid by geographer Daniel Raven-Ellison to create a new map showing the best walking routes between all of Britain's main towns – with the help of 10,000 volunteers! 
And if you're considering travelling by yourself, you might be surprised by some of the mental health benefits of solo travel.
JOMO (the joy of missing out)
The opposite of FOMO (the fear of missing out), JOMO was already a 'thing' pre-pandemic – and, as the pace of life picks up again, it's well worth holding onto. JOMO celebrates turning down the noise and being present in the 'now', without the need to post a filtered photo of your every Frostino.
"The art of JOMO is learning to ask yourself whether it matters and if it's a good use of your time," says wellbeing expert Lynette Evans. "Practise saying no to people, so you can focus on the things you really want to do." 
Bring the outdoors in
We know the positive impact that being outdoors in nature can have on our wellbeing, but did you know that you can achieve a similar effect by bringing nature into your home? Biophilic design is one of the emerging interior design trends of the last 18 months, while choosing natural and earthy colour schemes and furnishings can also create a calm interior style. 
Japandi – a hybrid of Scandinavian design and Japanese interiors – encourages slow living. Rebecca Snowden, interior style advisor at Furniture And Choice, said: "One of the aspects of Japandi interiors is to reconnect with nature to boost our overall wellbeing." 
Combat loneliness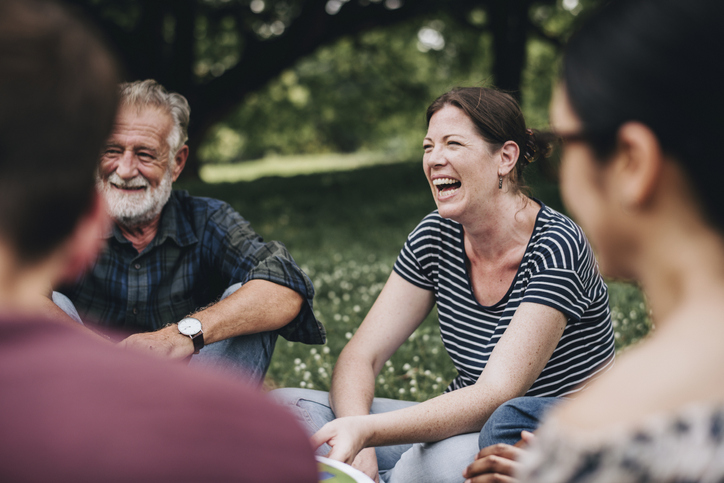 According to the Office for National Statistics, levels of loneliness in the UK increased between April 2020 and February 2021, with a rise from five percent to 7.2% of adults saying that they felt lonely 'often' or 'always'. Young people aged between 16 and 24 were particularly impacted. 
Meet-up is a great way to get to know people with the same interests as you, whether it's in the form of a group hike, a reading club or online art lessons. Try volunteering for a charity you support or your local hospital, or join a professional networking group. If you're a dog owner, simply try chatting to fellow hound walkers at the park or your local, dog-friendly beach!
Hibernating at home? Encouraging nature to your garden can give your wellbeing a real lift. And if you're planning a health and wellness break, remember there's no 'joy in missing out' on the right travel insurance!