How to make the most of your garden this spring
Want to get out into the garden but not sure where to start? We can help.
Spring is finally here and it's time to get out into the garden. After months of cold weather, you may find that your garden needs lots of time and attention – especially if you haven't been out there since November. 
Tidy up

Before you can do anything, your garden probably needs a good clean up. You'll need to get rid of any plants that suffered from neglect over the winter and can't be rescued, and cut back anything that has overgrown. 
Next year, consider doing a pre-winter tidy up – this will reduce the amount of work you'll need to do once the next spring rolls round. 
Grow your own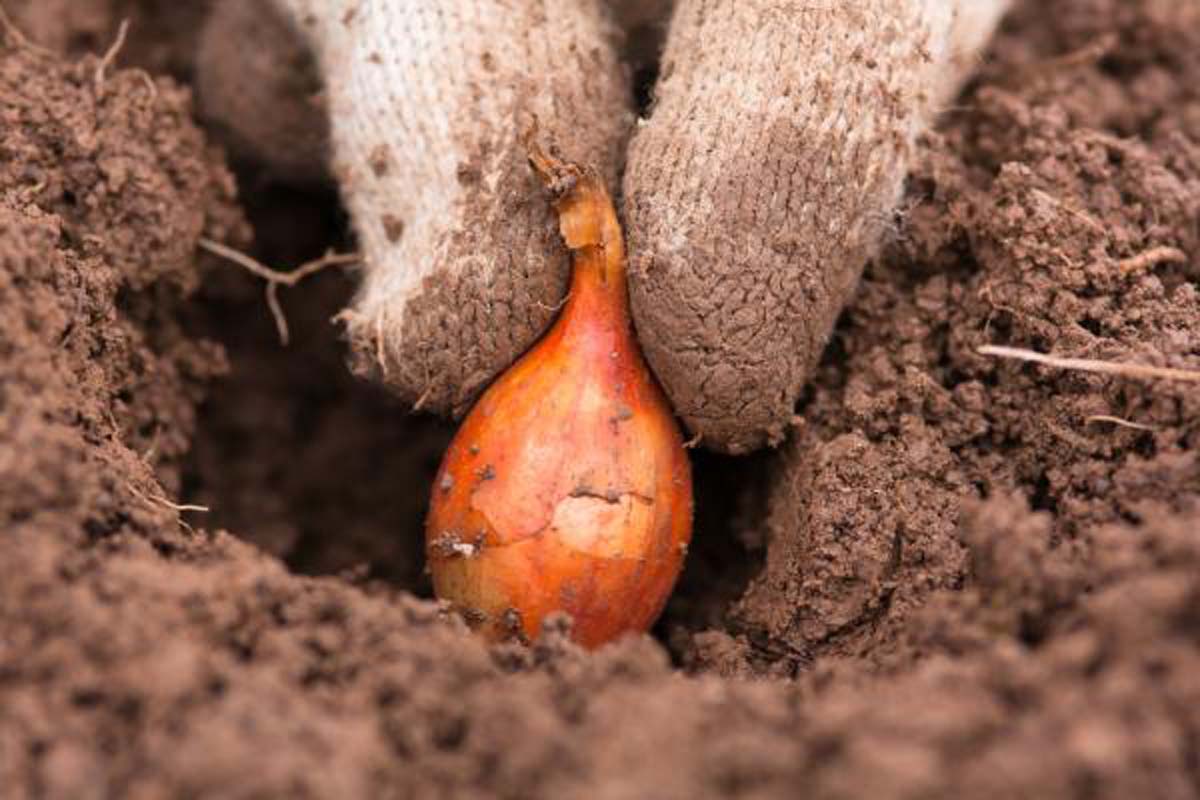 If you're fed up of your garden and want to get more out of it, you could consider starting your own allotment. Section off a large area or build raised beds and do a bit of research into what you can grow yourself – this will depend on how ambitious you want to be, and what the temperature is like when you're starting.  Dobbies' resident expert gardener and senior plant buyer Louise Golden advises novice growers to start simple, but don't be nervous to experiment.
"If you're looking to grow vegetables, prepare the vegetable beds by removing weeds and forking in plenty of garden compost or well-rotted manure. To help keep the soil warm and dry, you can cover prepared beds with sheets of black plastic until you are ready to plant," says Louise. 
"As weather and soil conditions allow, plant shallots, onions and early potatoes. If space allows, consider planting an asparagus bed; one of the most prized of all vegetables, once established they reward you with a spring bounty of delicious spears for many years to come. And remember to watch out for slugs. Apply nematodes to the surrounding soil as an effective organic control."
Create a living wall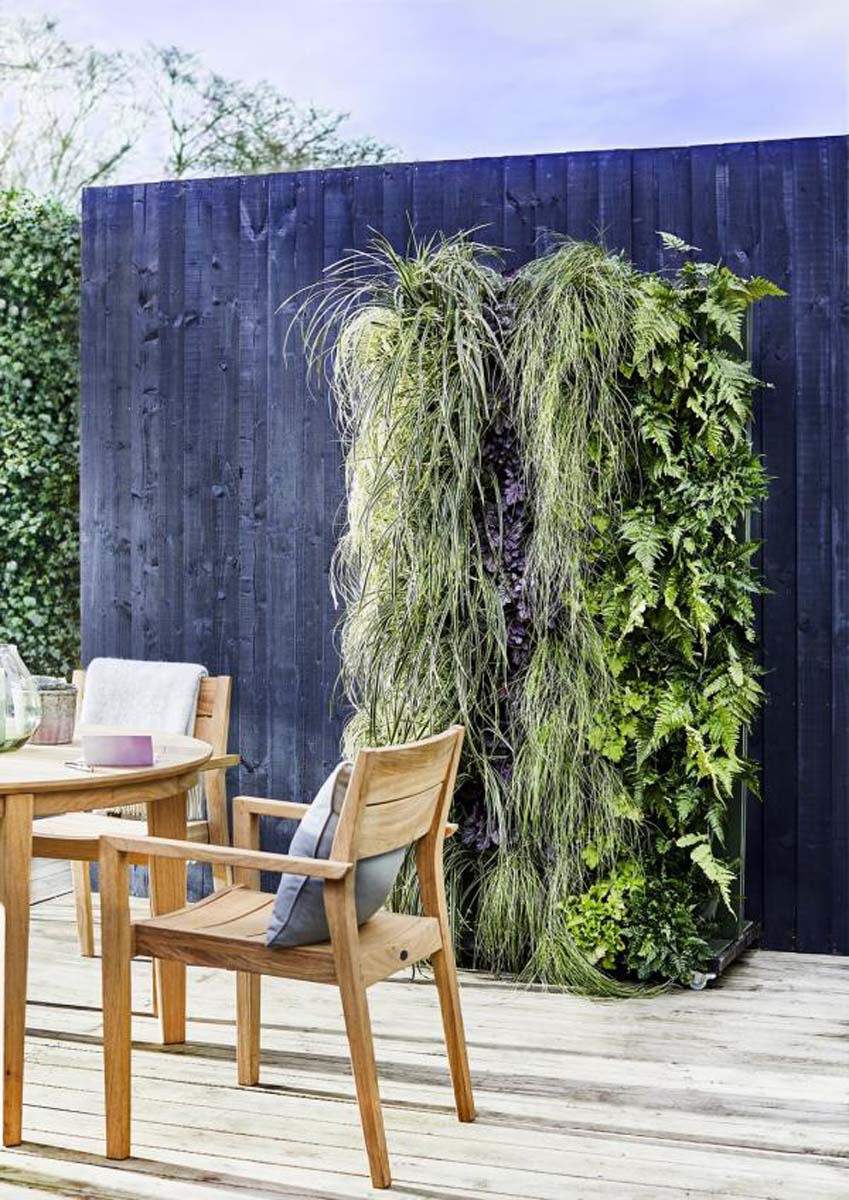 Many of us have to make the most of small, urban gardens with little square footage. If you're boxed in on all sides by fences and want to introduce some more colour and interest, a living wall could be perfect. 
Living walls are all the rage, and you can create one with planters to suit your taste – think about how much sun your garden gets and where, and choose a spot where your wall can flourish. If your garden is in shade for most of the day, then a living wall made of ferns could be a solution. They are happy in dark, damp spots, so just remember to water them regularly. 
Upgrade your shed 
If your shed takes up space in your garden, why not make it a feature? You want a shed to be practical, but could you make it beautiful too? 
"A shed is no longer just a wooden construction that people want to hide," says Richard Frost, managing director of The Posh Shed Company. 
"It should be the star of the garden, a perfect way to add some extra style. Whether it's for storage, practical gardening and potting, or something entirely different, there is a shed style for you."
You could turn your shed into a beach hut or add interior features like windows and shelves to create a garden escape. 
Get some inspiration from Britain's Shed of the Year competition – what about a police box, fire station or hedgehog house?
Inject some colour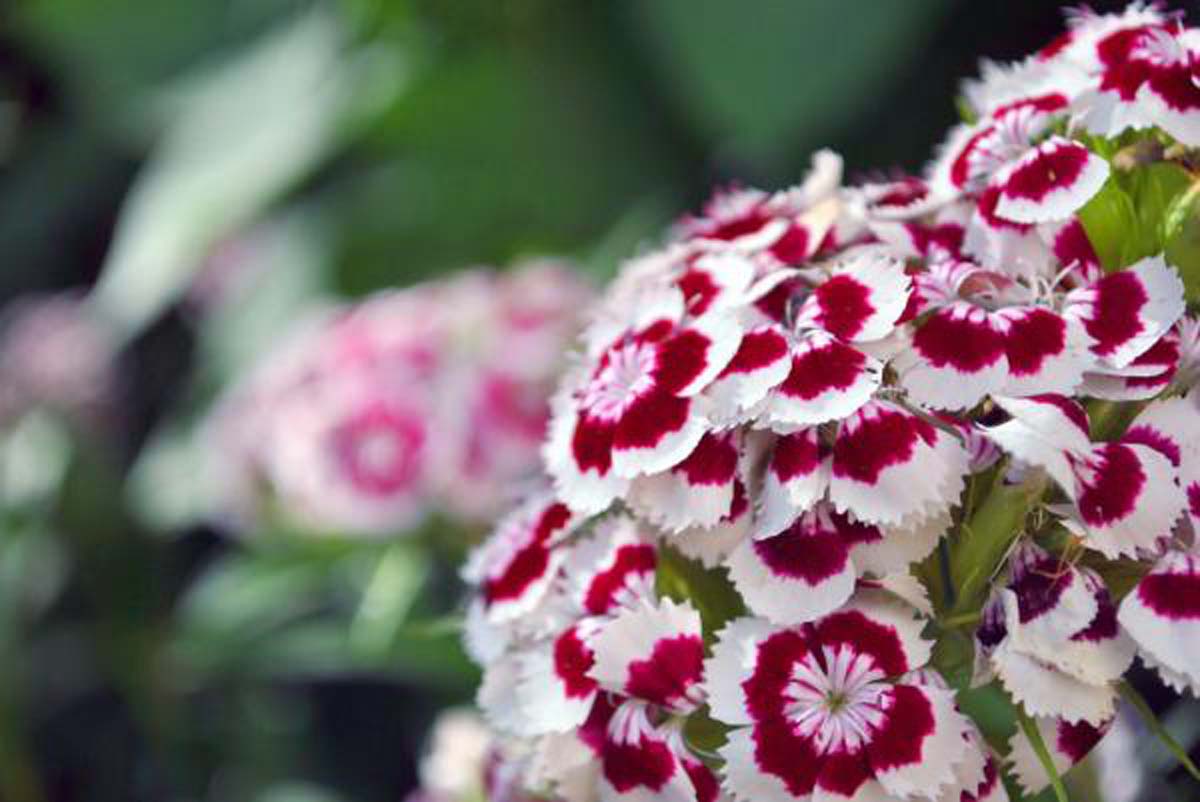 You probably don't want to paint the garden red, but adding colour to a space is a quick and easy way to make it a nicer place to spend time. 
Get slap happy with the paint and upcycle your old garden furniture, go to town on the fence and paint a colour that isn't brown.
Nicky Roeber, Horticultural Expert at Wyevale Garden Centres, said: "One of the best ways keen gardeners can celebrate the end of winter is by incorporating more colour into their outdoor spaces.
"Container gardening is great for this, as it allows you to strategically place flowers and plants in a way that distracts from anything you wish to hide, such as an unsightly wall or fence. It also gives you a lot of creative freedom: as well as using traditional pots and flower boxes, you can be more imaginative. For example, planting flowers and shrubs in a leaking water can or a wheelbarrow that you no longer use can make a very attractive feature.
"If you're looking to update your flower beds for spring but aren't sure which plants will work best, primroses, pansies, and potted daffodils will make wonderful choices. Not only do they look their best during the warmer months, but they're also relatively easy to look after. Flowering shrubs such as rhododendrons and azaleas are also fantastic. They'll look stunning throughout April and May, will thrive in containers, and don't require direct sunlight, making them the perfect spring plants for your garden."
Make sure you're covered
If you do invest time and money in your garden, make sure you have the right home insurance so that it's covered.
Admiral's Home Insurance Gold and Platinum provides cover for your sheds and outbuildings, as well as your garden plants.